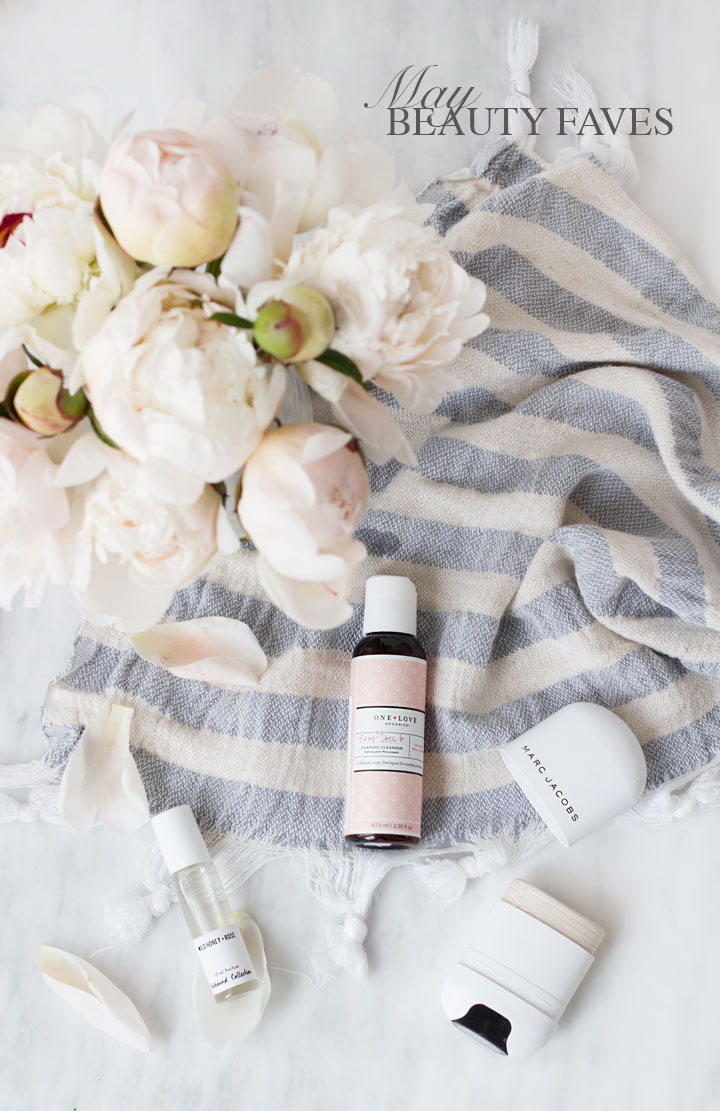 It finally feels like summer (yay!) which means a simplified beauty routine is a MUST. I love the look of dewy skin that looks and feels healthy from the inside out so I've been sticking with minimal products that pack a big punch. This month I have been loving a simple cleanser from One Love Organics, a sweet and floral perfume oil from Foxhound Collection and the best compact illuminator from Marc Jacobs. Keep reading to see why.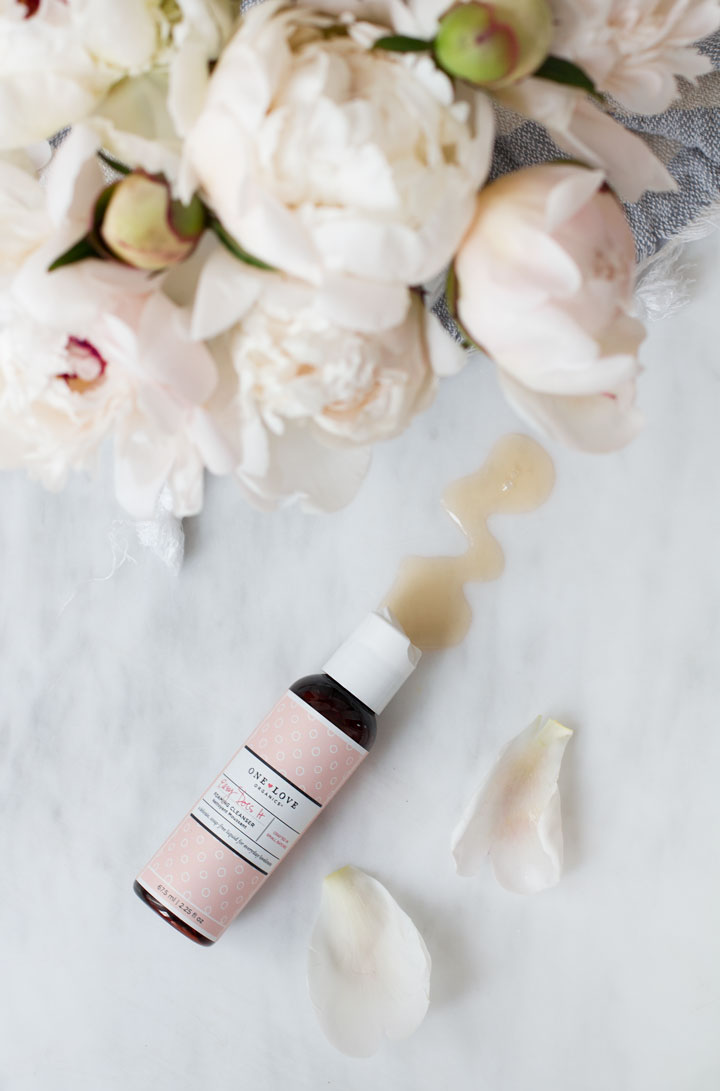 One Love Organics Easy Does It Facial Cleanser: This cleanser is actually a product that I used last summer but switched out when I started dealing with persistent acne. At first, I had chalked my acne up to the cleanser but I've realized in the past few months that that wasn't the case. I decided to switch back to this cleanser this month because I had switched everything in my skincare regime to all natural products except for the cleanser I was using. I really wanted something I knew worked well and wouldn't be abrasive on my sensitive skin and One Love Organics has worked wonders for me in the past. I picked up the travel size cleanser from Blossom Lounge because I first wanted to test out the product without having to commit to a full sized bottle. I am now on my second travel size bottle and am definitely going to be purchasing the full size option once it's finished with. I LOVE the smell of this cleanser, it's like a treat every time I put in on my face. It also foams nicely to remove excess debris and makeup and never leaves a gunky residue on my skin which I sometimes find cleansers do.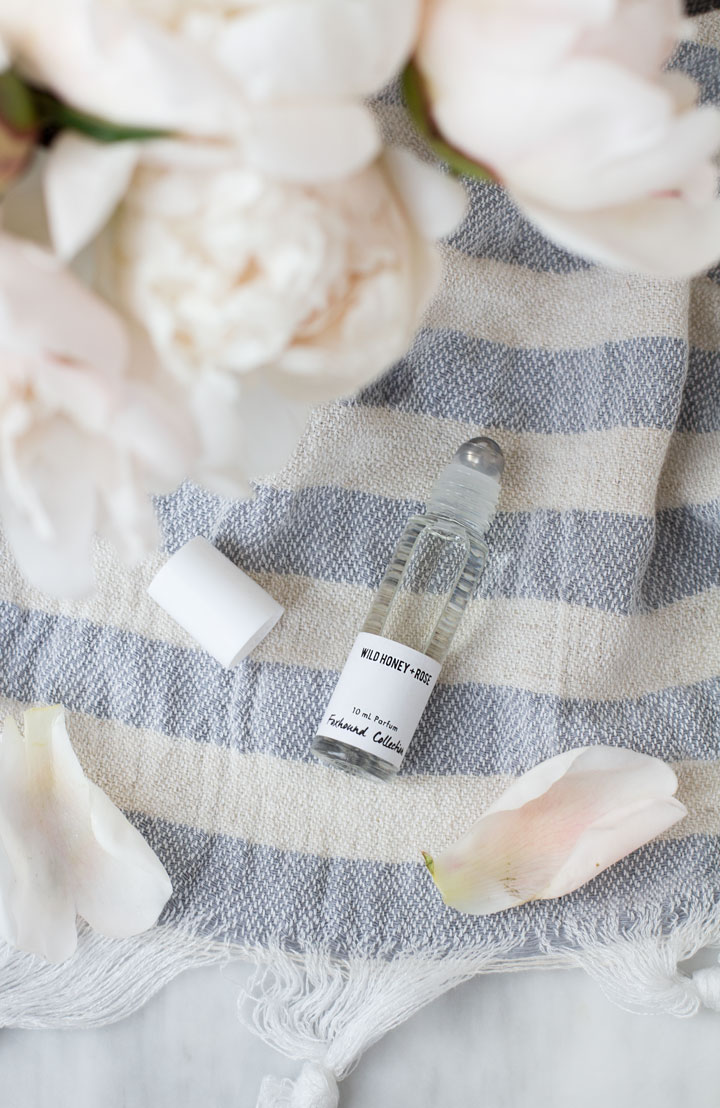 Foxhound Collection Wild Honey + Rose Perfume: I have become quite the perfume addict as of late, switching out scents not only with the seasons but also with my mood. If you are a frequent reader of my blog then you know that I am such a huge fan of Foxhound Collection and was thrilled when I heard that the candle brand was expanding into a line of perfumes. When I was home in Halifax I had the chance to check out a Foxhound Collection pop-up and was able to test out the new perfumes in person. I debated for a while over what one to purchase but ultimately went with the Wild Honey + Rose perfume. It smells sweet and floral but not overbearing, creating the perfect balance on my skin. I love getting whiffs of this seductive perfume throughout the day and it has been my go-to all month long. Unfortunately I don't think these perfumes are up on the website just yet. If you are interested in a perfume I'd suggest perhaps sending Kelsey (the owner) a DM on Instagram or by e-mail.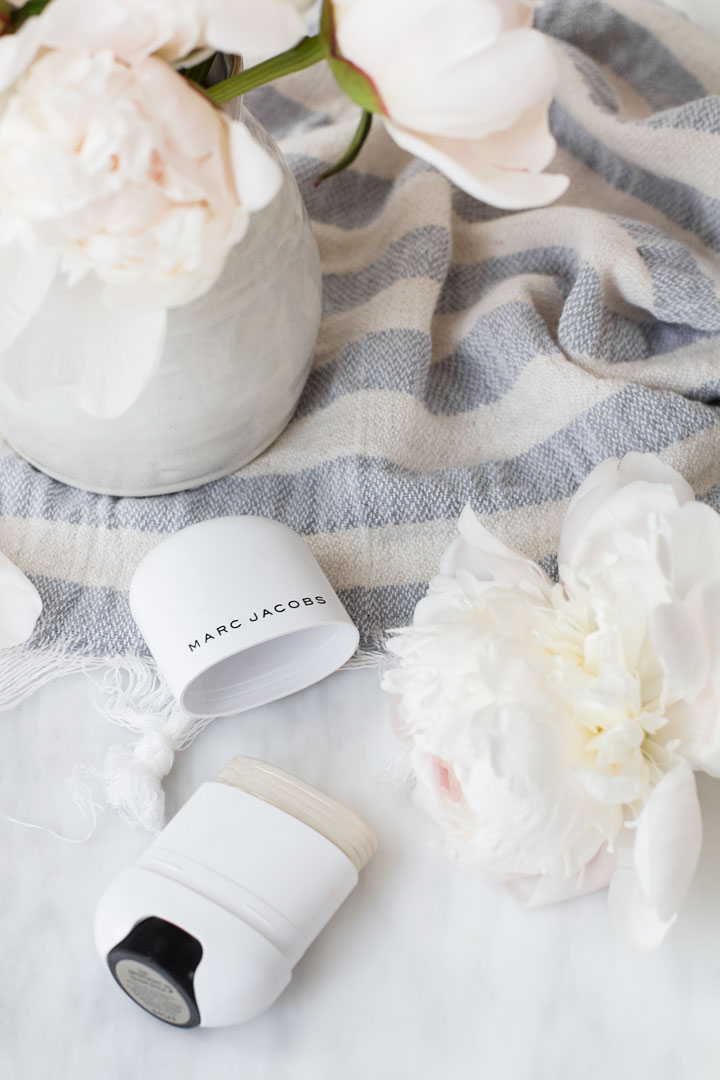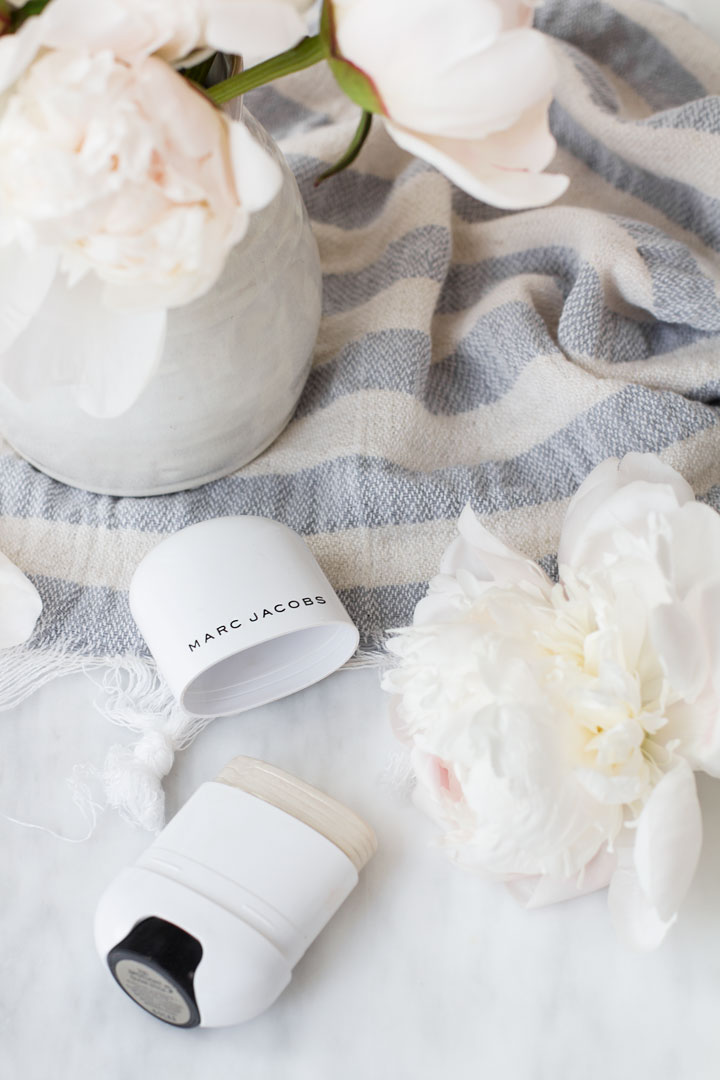 Marc Jacobs Glow Stick: If there is one makeup product that I can't live with out it's a good highlighter. I have been obsessed with the Marc Jacobs Glow Stick all month long not only because of its wearability but because of its convenience. The Glow Stick is considered to be a universal illuminator so instead of a gold or champagne colour you get a gorgeous white meets silver pigment that looks stunning against all skin tones. I love how compact this stick is, making it perfect for travel and for if you need a touch up throughout the day. This product is also super buildable which I love because I can give myself a subtle highlight or a stand-out dewy glow. When I use this I simply rub some on the product onto my fingers and dab it on my cheek bones and wherever I feel like I need some extra highlight. If I am going to be putting this product on my brow bone I usually use a small eyeshadow brush swiping in on my brow bone and inner corners of my eye.
PS: I wasn't feeling so great when I shot these photos so I don't have diptyque style photos like I normally do in my Monthy Beauty Faves post (sorry!). If you want an idea of what the Glow Stick looks like against my skin I was wearing it here and here.