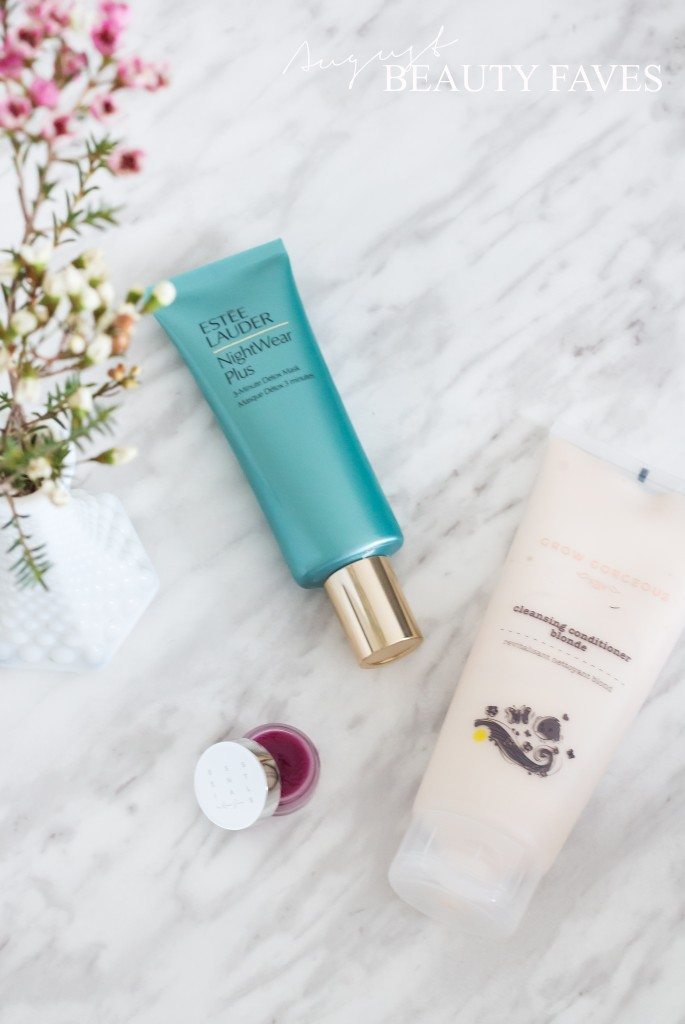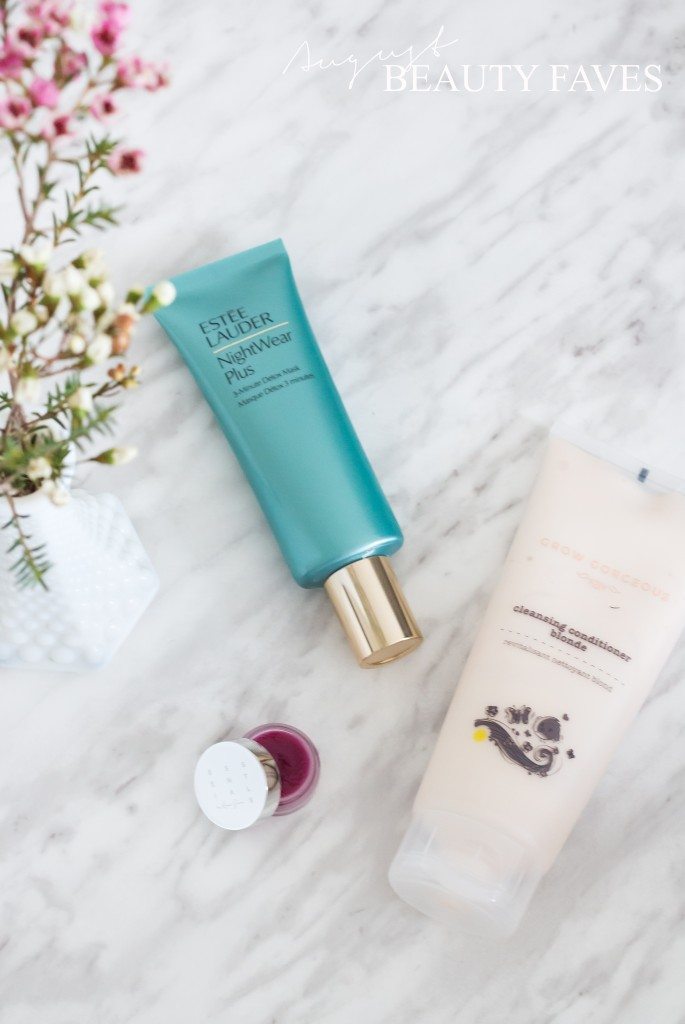 With yesterday being the first day of September I can already feel myself itching to take out all of my fall clothes and shoes and start planning outfits. But before I go all out with my wardrobe I've found a few new beauty essentials this past August that I am loving and am excited to take with me into the fall months.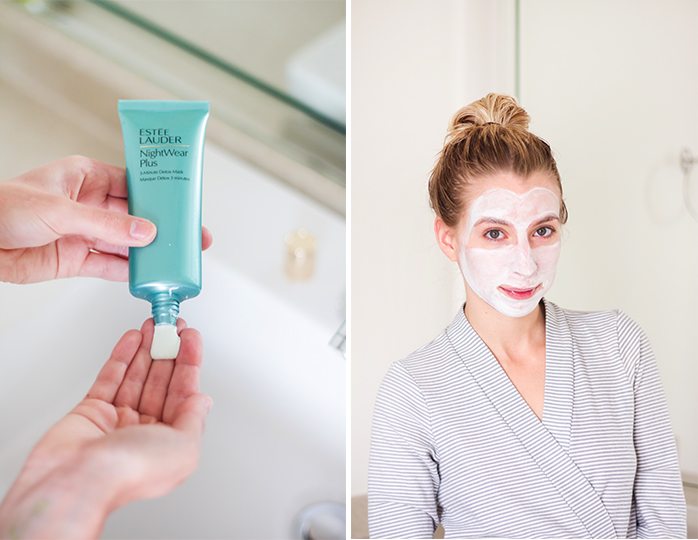 Estēe Lauder Nightwear Plus 3 Minute Detox Mask: My skin has been extremely reactive and acne prone since the beginning of 2015 and so for the last few months I have really simplified my skin care routine to using only Avene cleanser and moisturizer with the occasional konjac sponge for exfoliation. This past month my skin has seemed to improv so I decided to introduce this mask into my skincare routine. I use it twice a week and love how fresh it feels as soon as I rub it onto my skin. And only having to leave this mask on for 3 minutes is great when I'm crunched for time.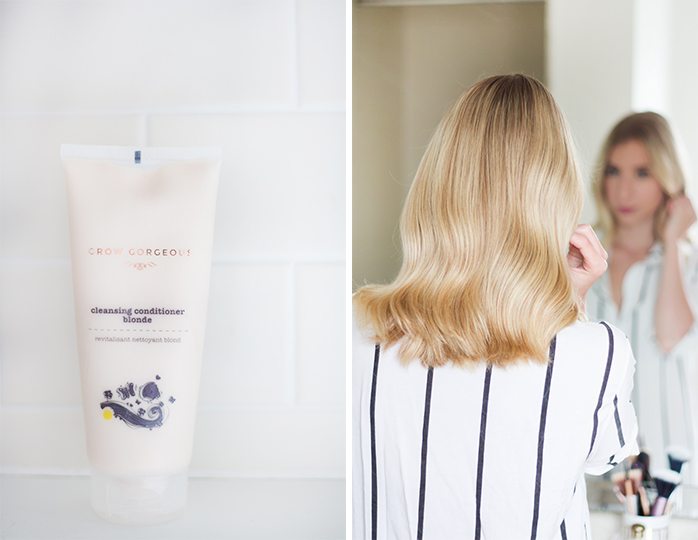 Grow Gorgeous Cleansing Conditioner for Blonde: I've recently decided that I am letting my hair grow again after having it short for the last year. Although I only want it to be an inch or so longer I still find it a struggle to maintain shiny and healthy hair while letting it grow. I recently came across the Grow Gorgeous cleansing conditioner and use it like a treatment once a week in replacement of shampoo and conditioner. It's creamy consistency makes getting it through my thick hair easy and once my hair is dry and styled I see a noticeable difference in the shine and texture of my hair and even my blond colour looks more vibrant.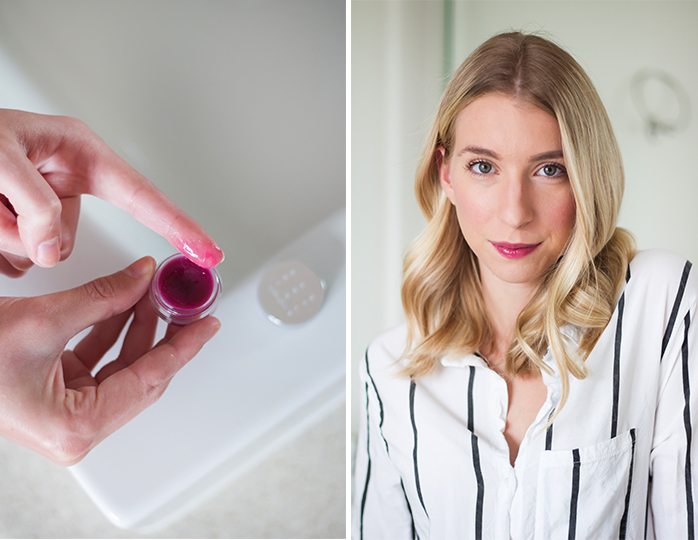 By Rosie Jane Essentials Lip & Cheek Gloss in Poppy: I have been a fan of By Rosie Jane products ever since I was introduced to their signature Leila Lou scent last year at Blossom Lounge. By Rosie Jane has recently launched 3 lip + cheek stains making it the brands first cosmetic offering. Although I love all 3 of the shades the poppy one is my favourite for transitioning into fall. The colour in the jar looks quite dark but the glossy consistency gives my lips and cheeks just the right amount of dark berry tint that was perfect for the end of august and the month of September.