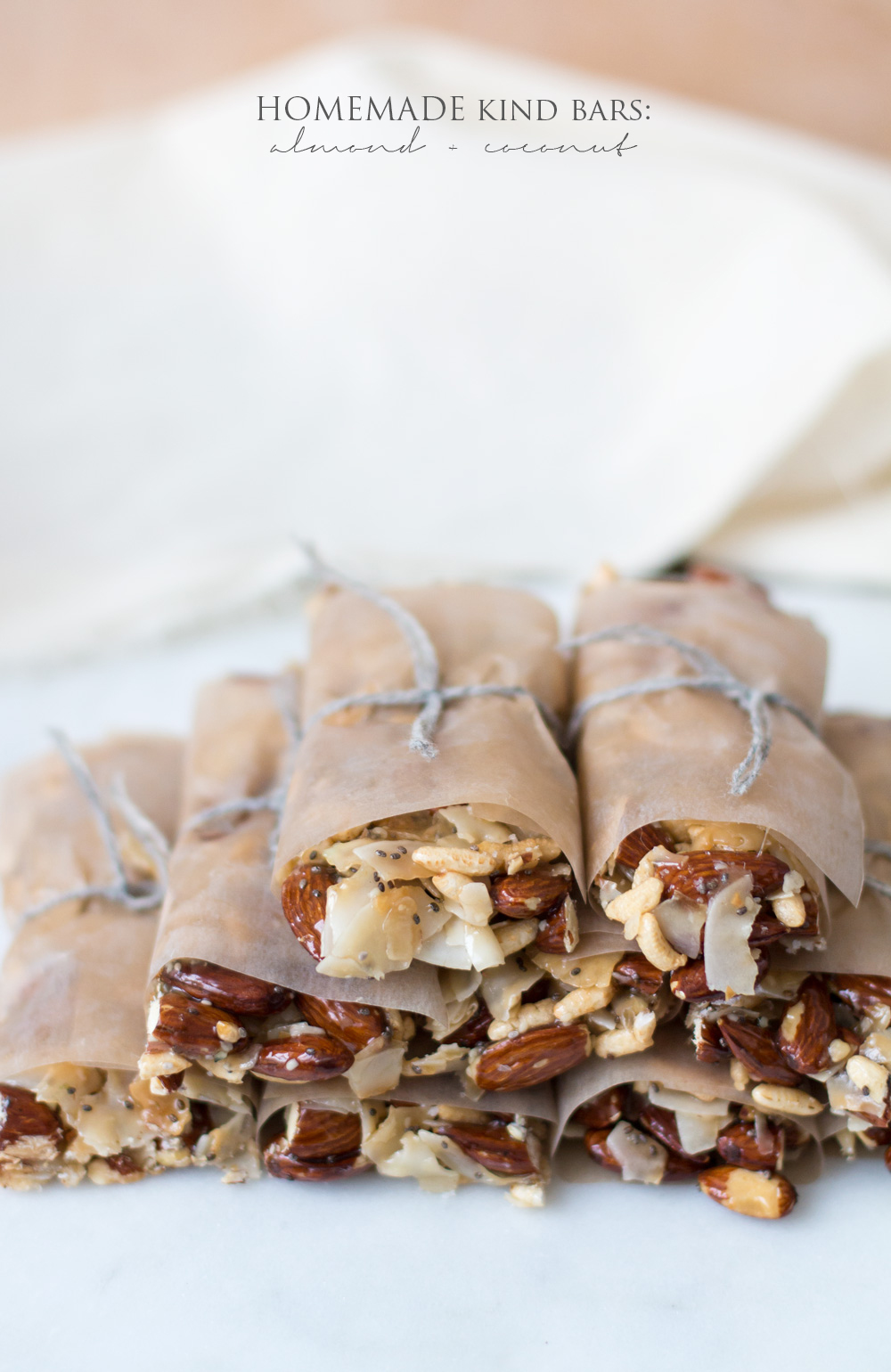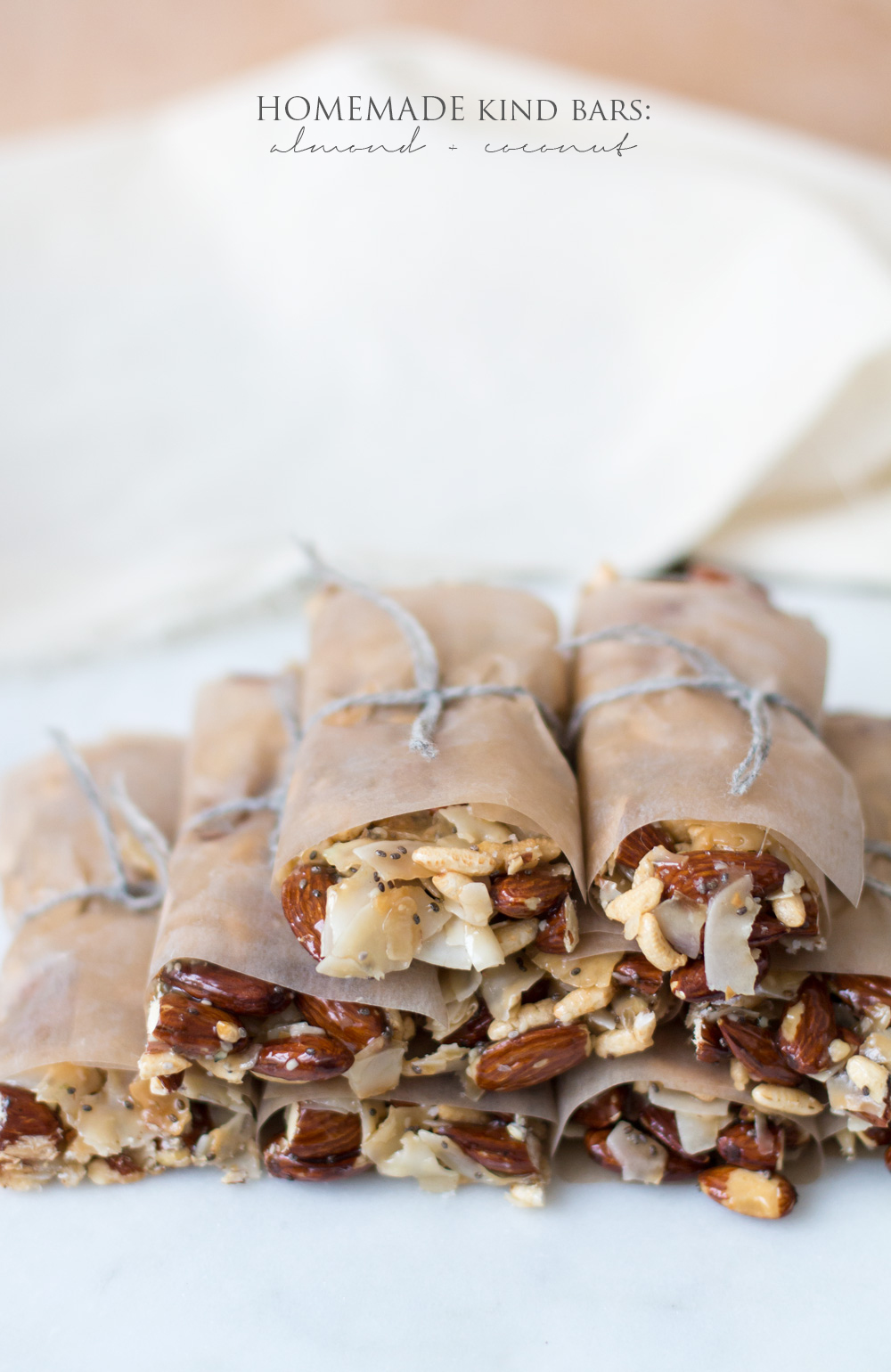 Kind Bars, particularly the coconut and almond variety, have been my go to afternoon snack for years. I just love their chewy meets crunchy texture and the sweet honey/coconut combo that they deliver. The bars also satisfy my hunger and sweet cravings which inevitably happen almost every afternoon. I don't know why it had never occurred to me to whip up a batch of homemade Kind Bars before because it was honestly so easy and I ended up with more bars than I knew what to do with. They stayed in an air tight container for a week and made for a healthy late night snack on the drive home to Halifax. These bars are definitely going to be new staples to have on hand in our house.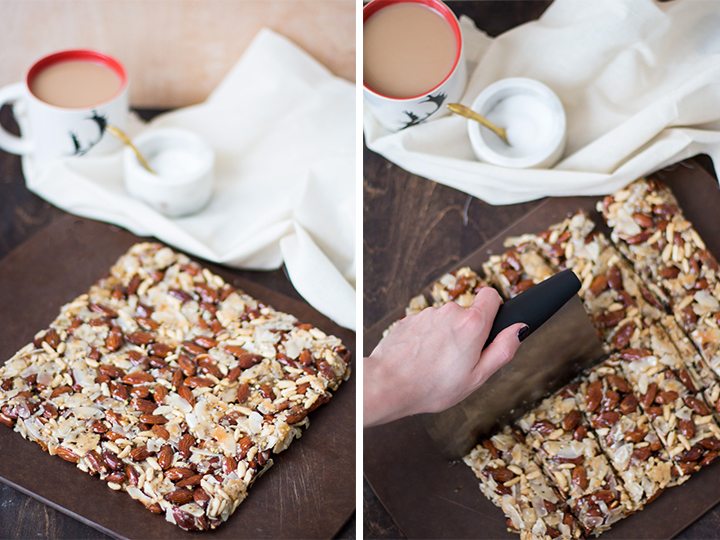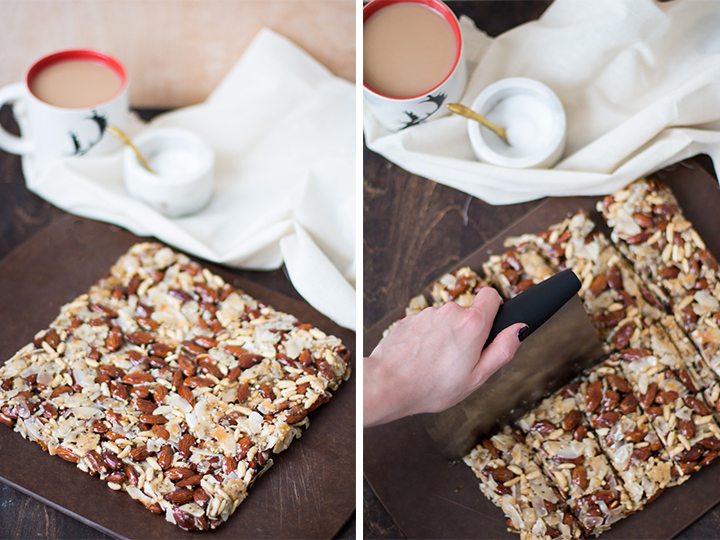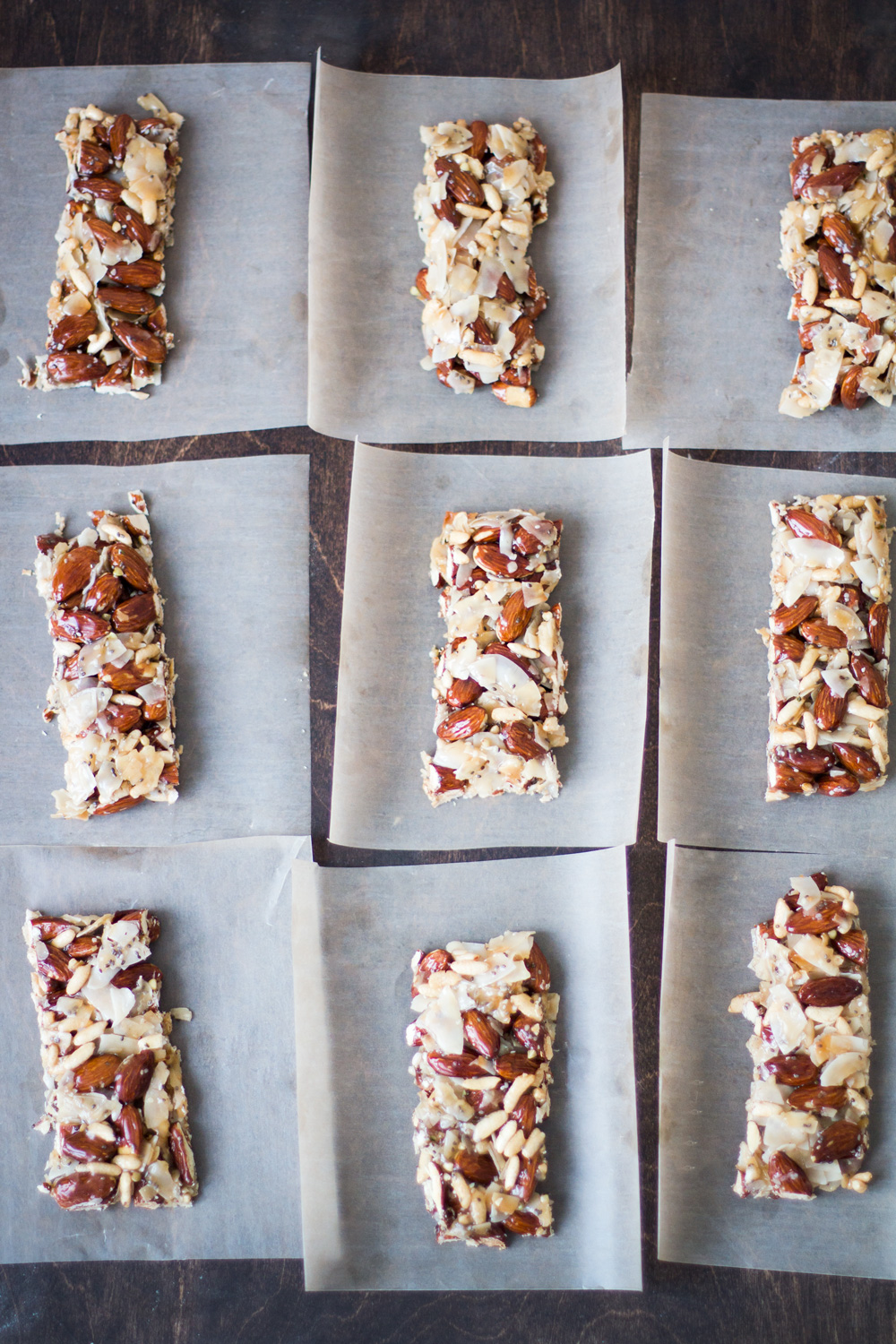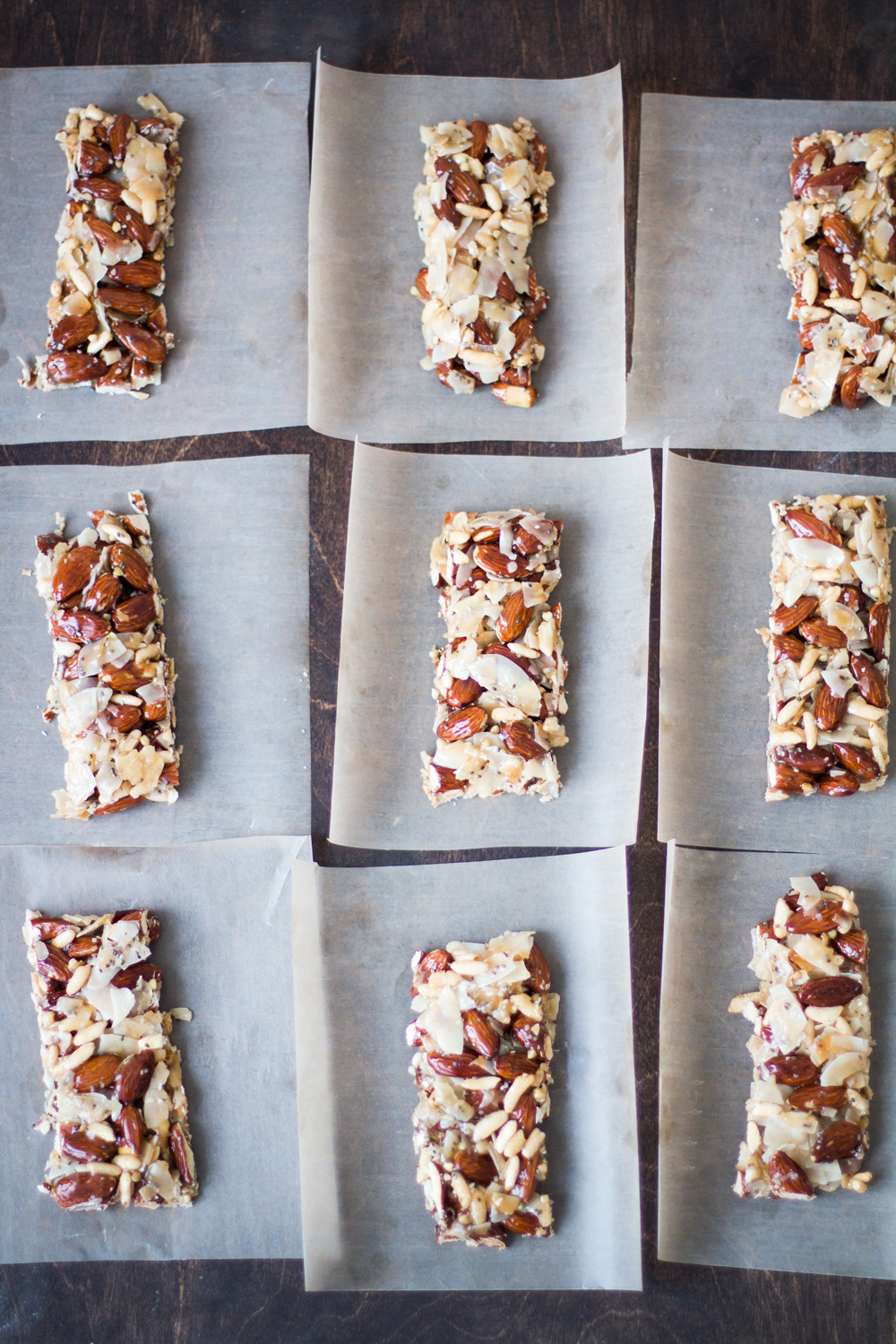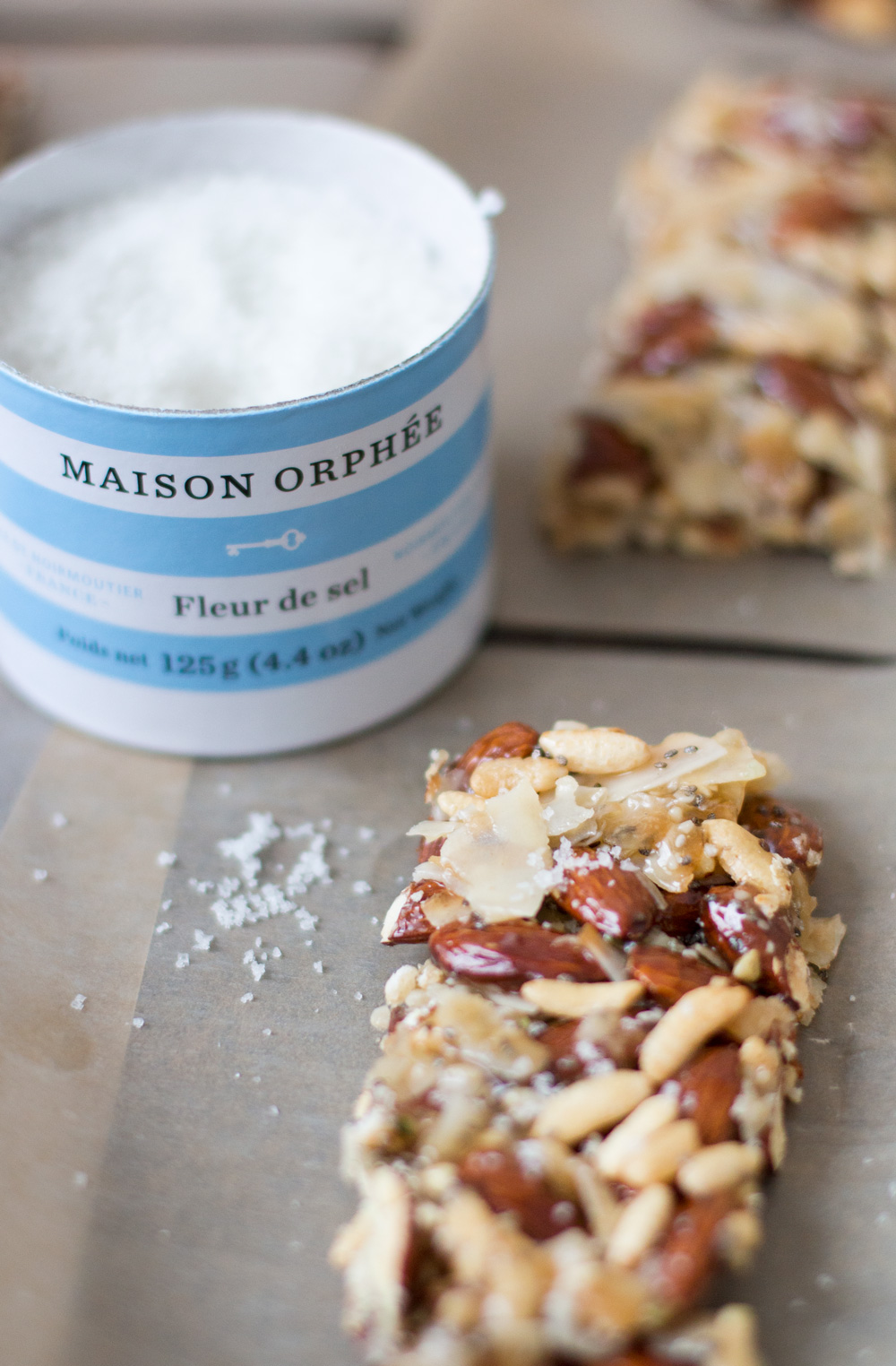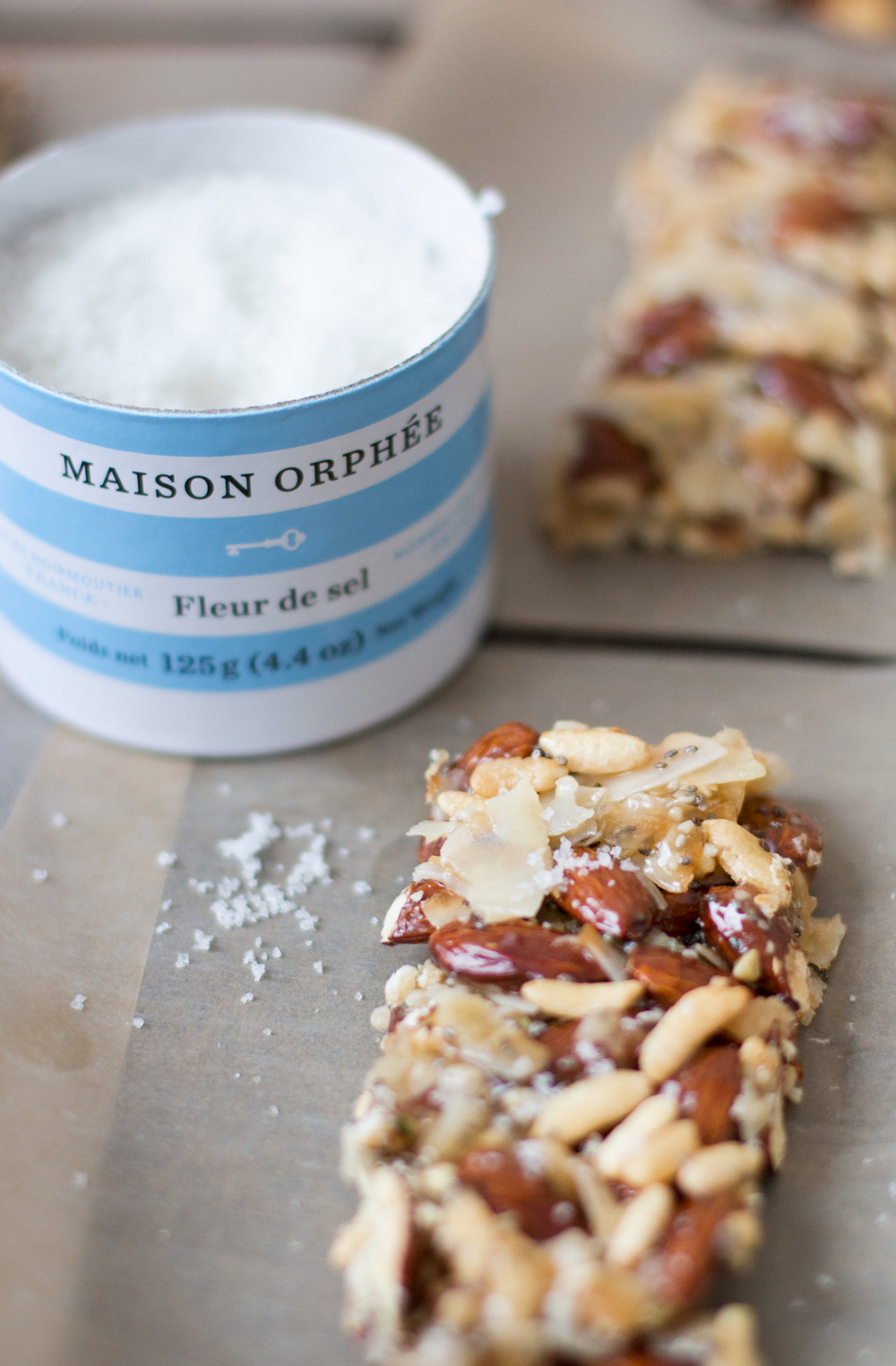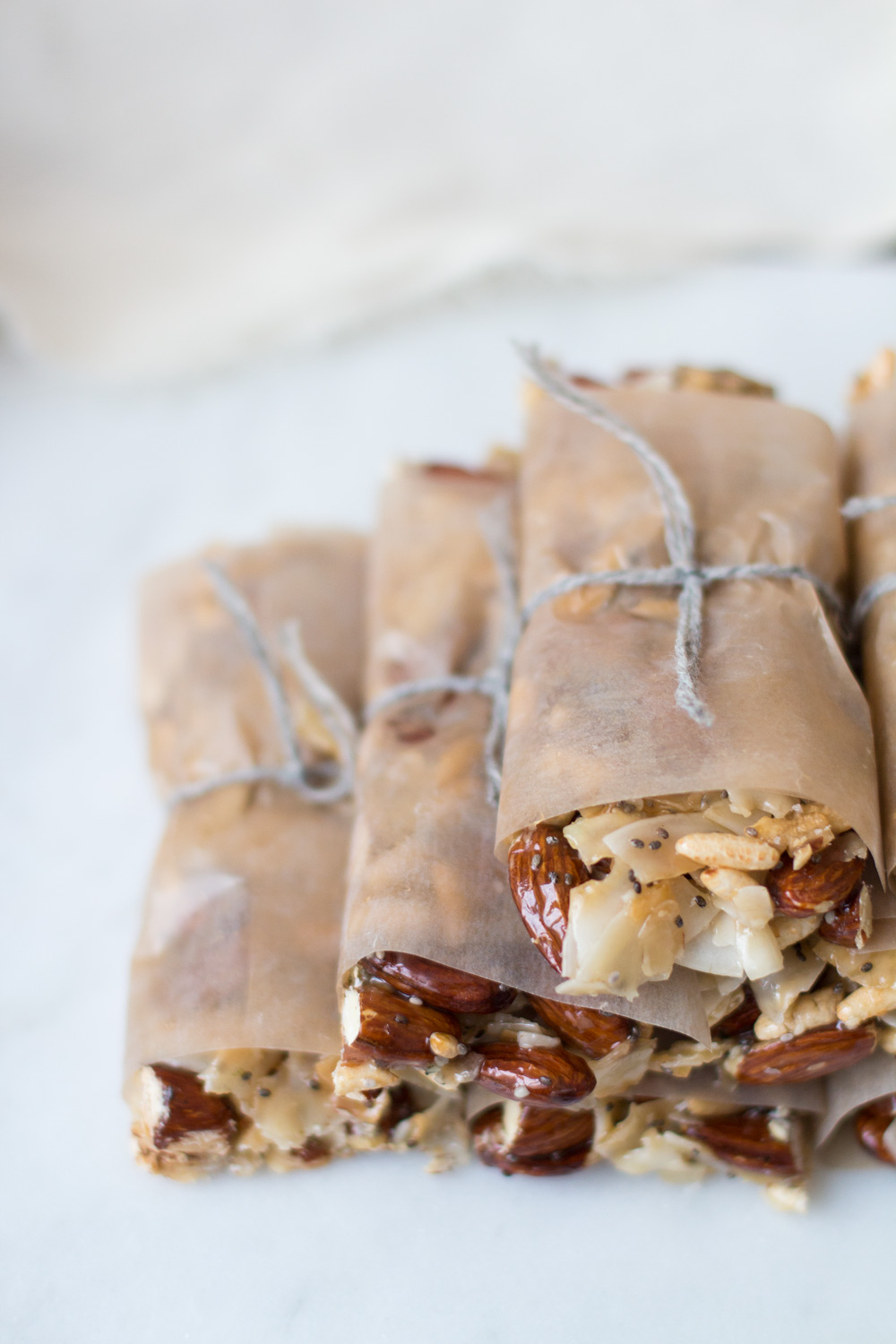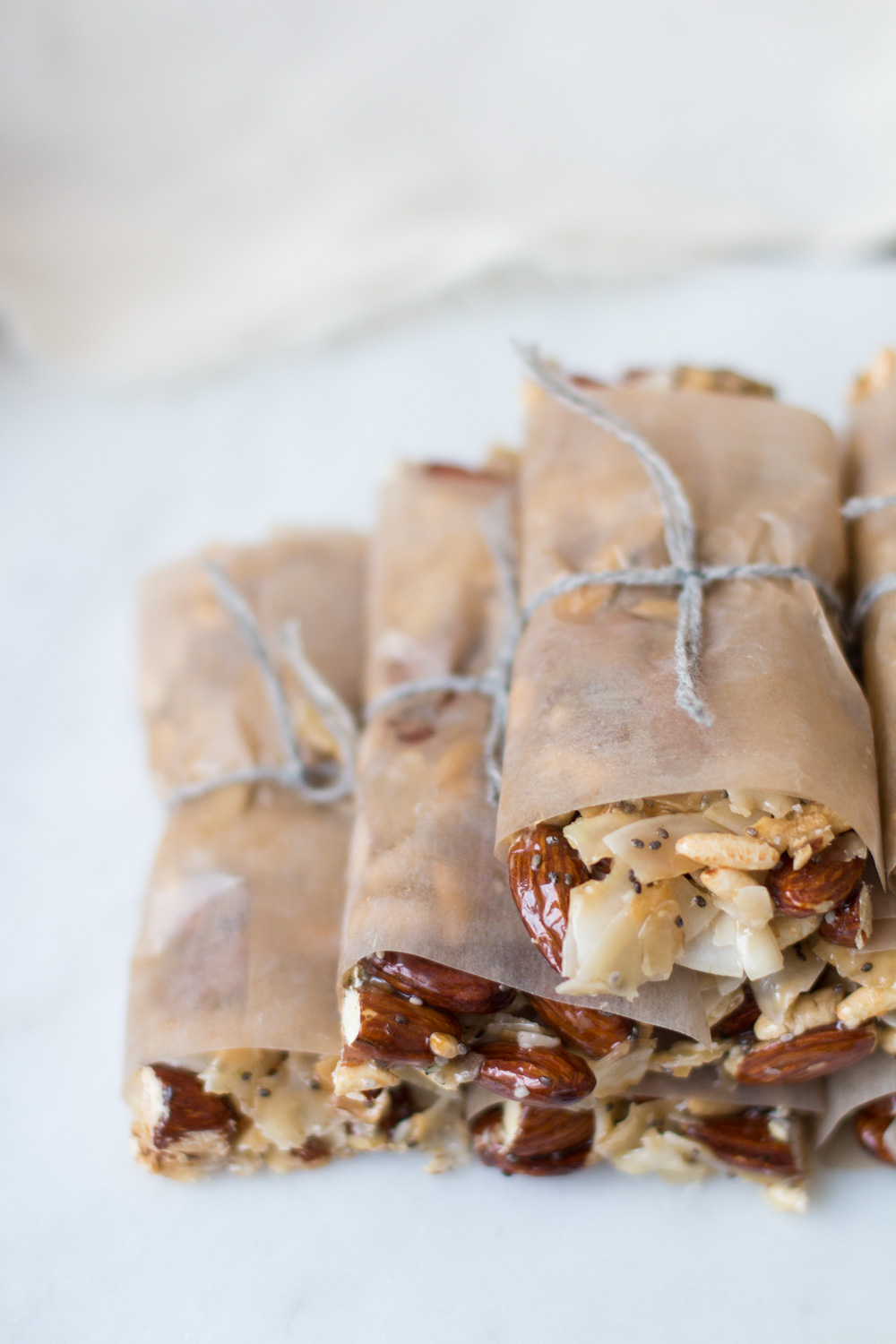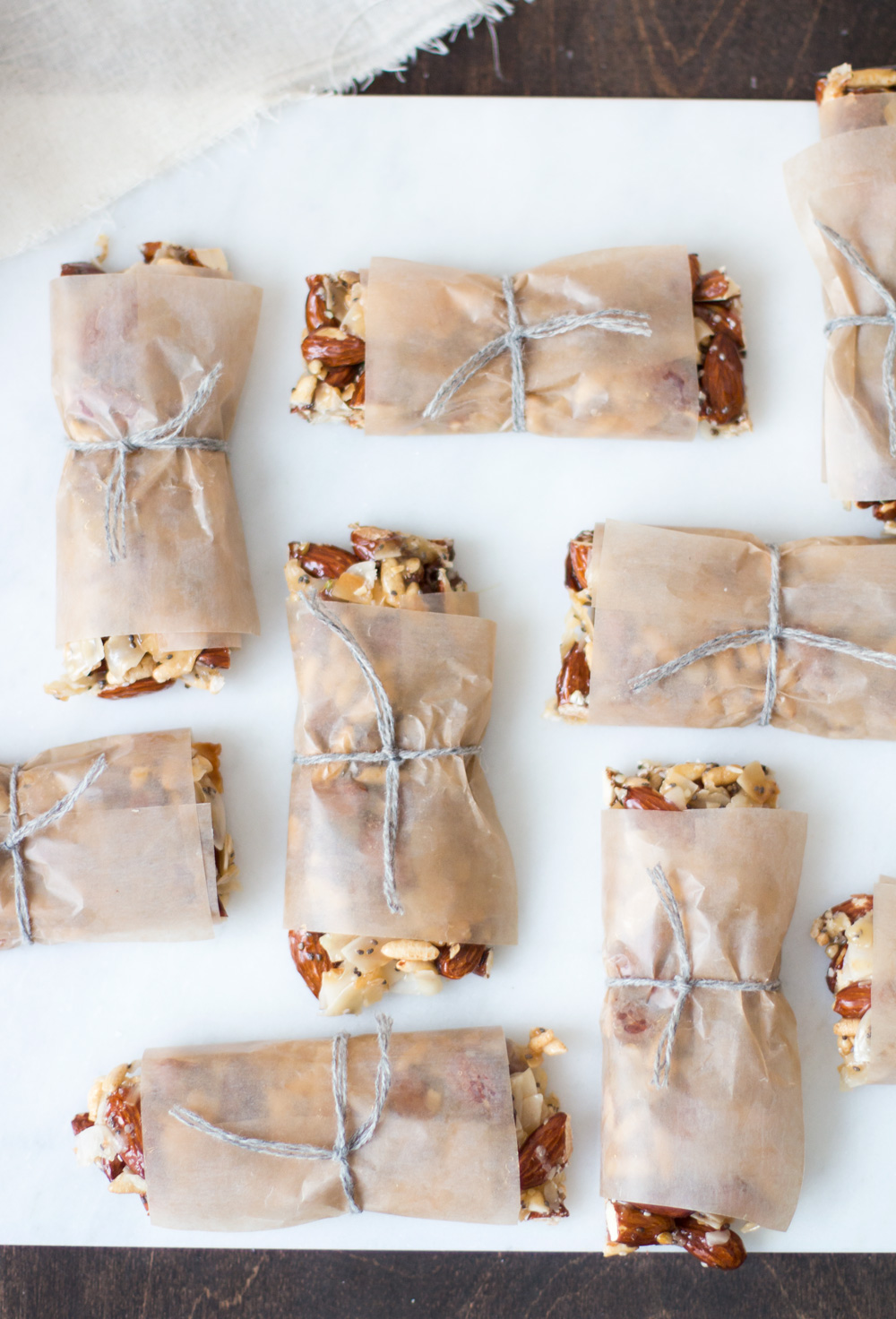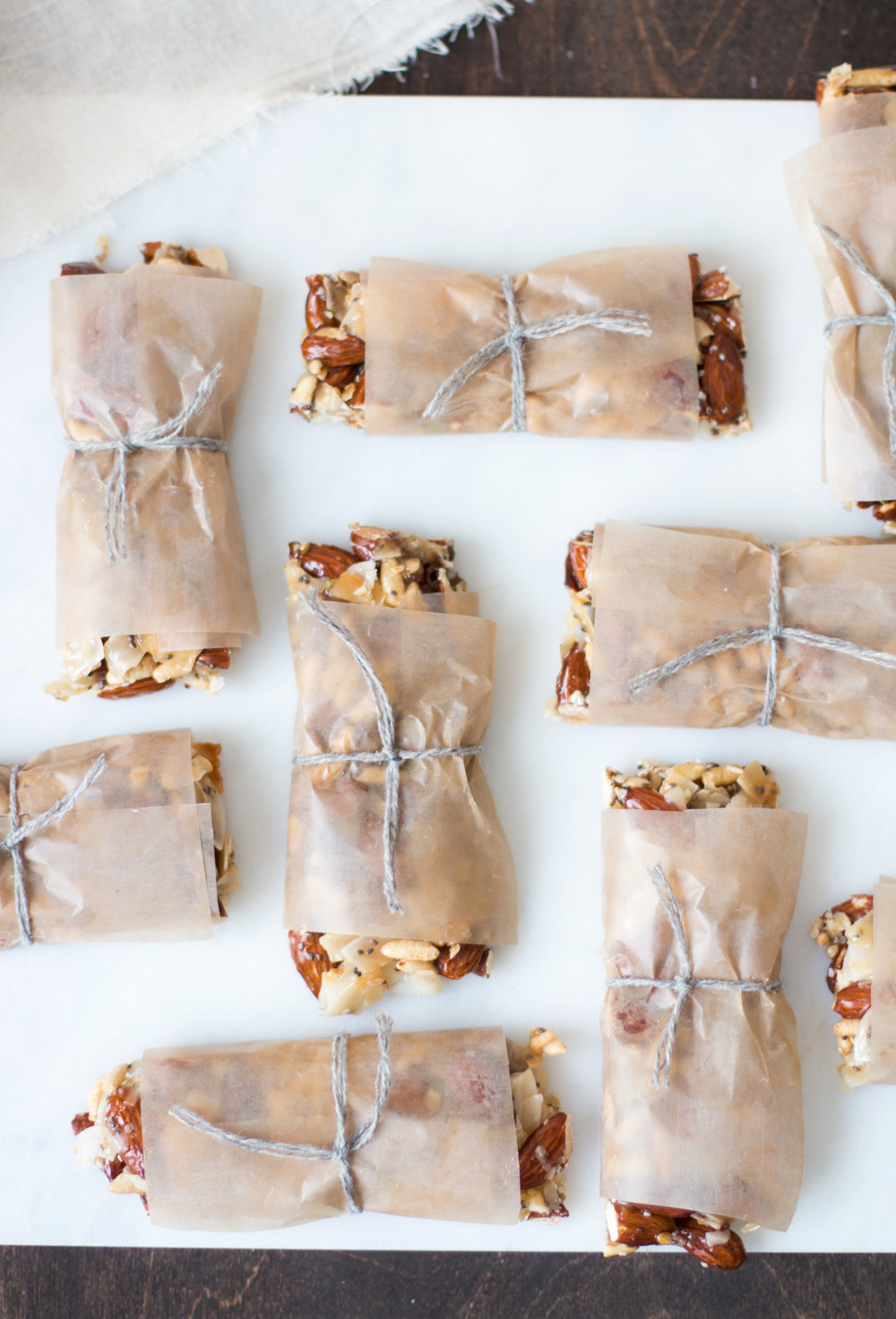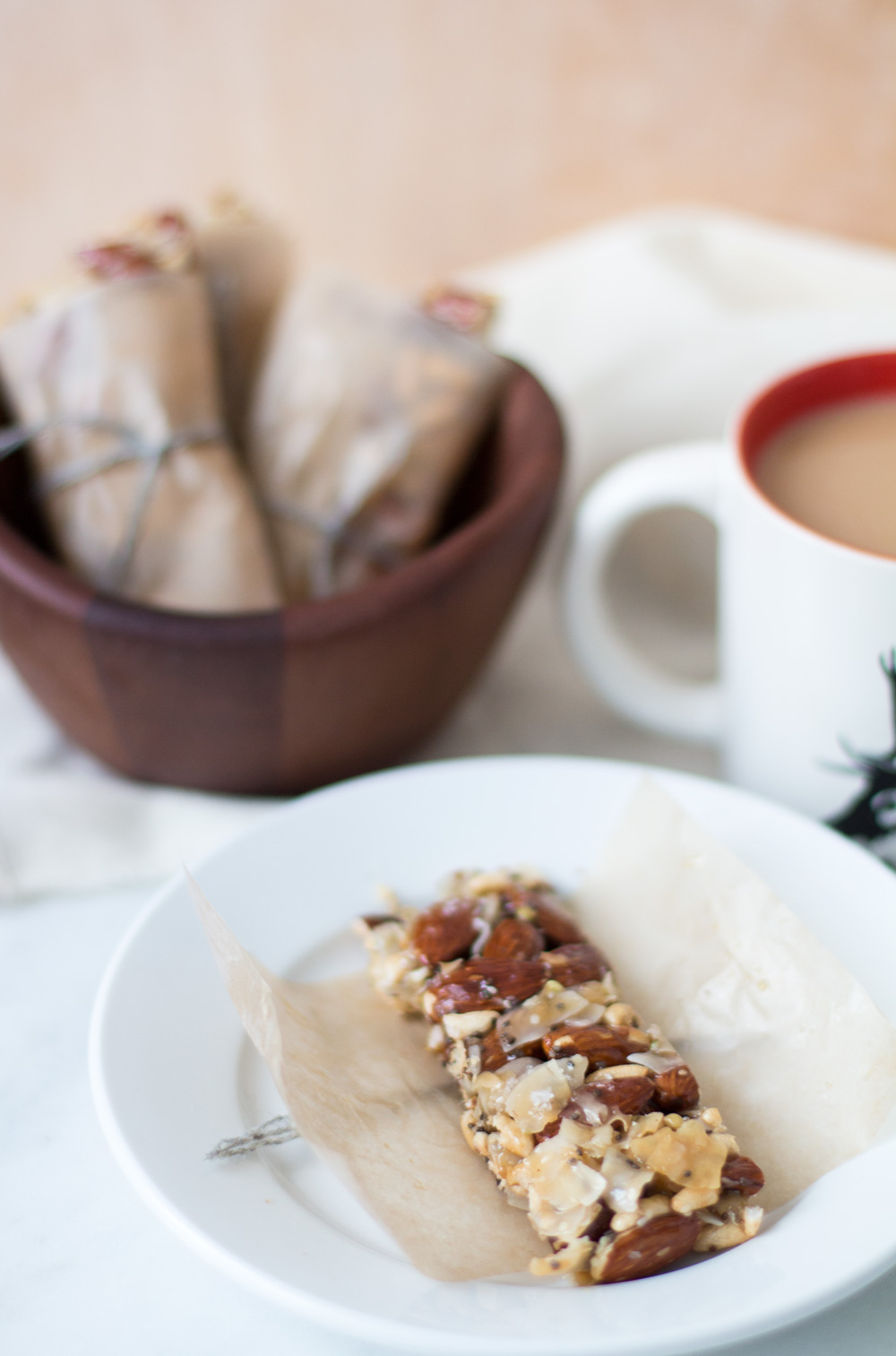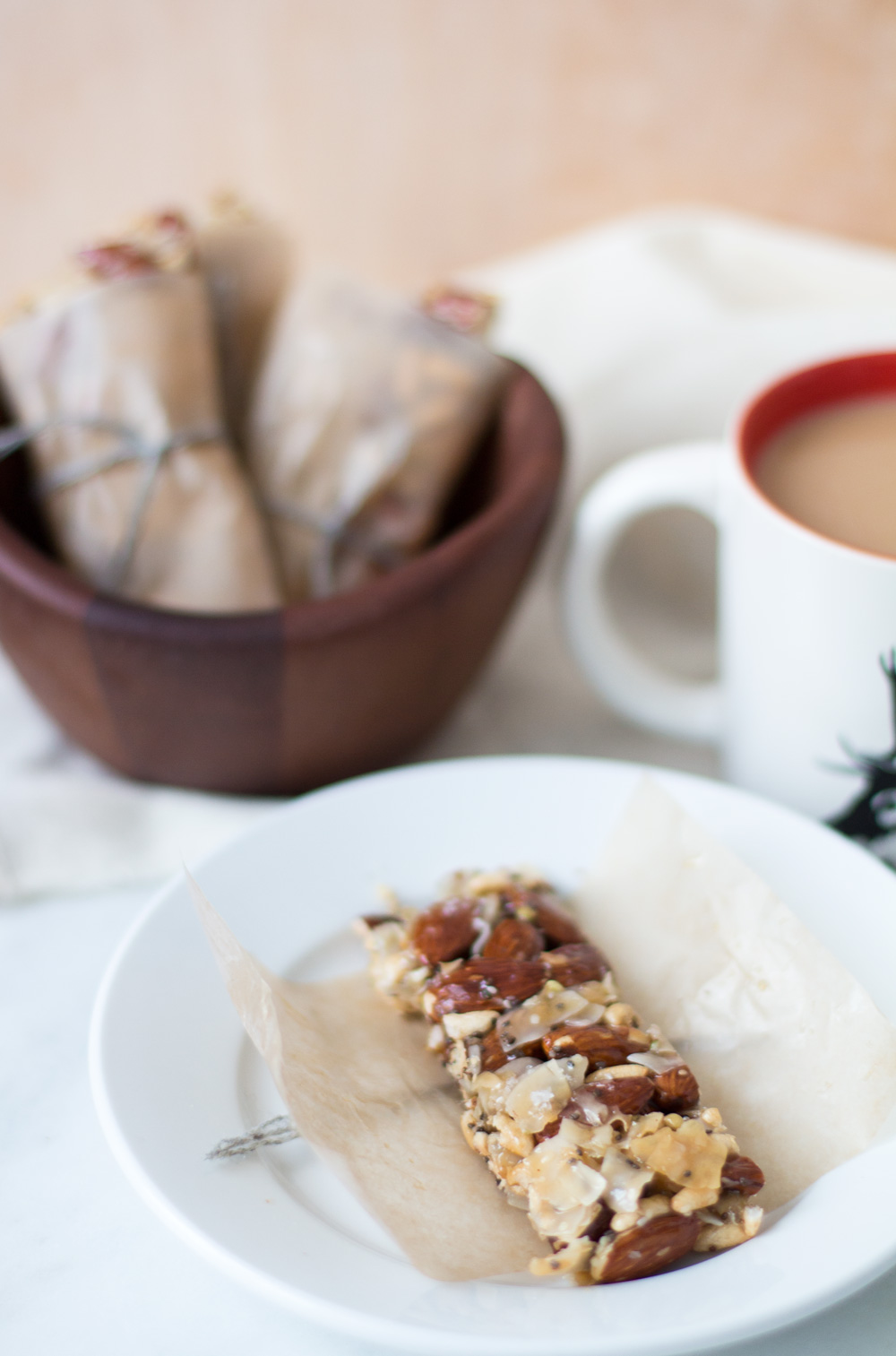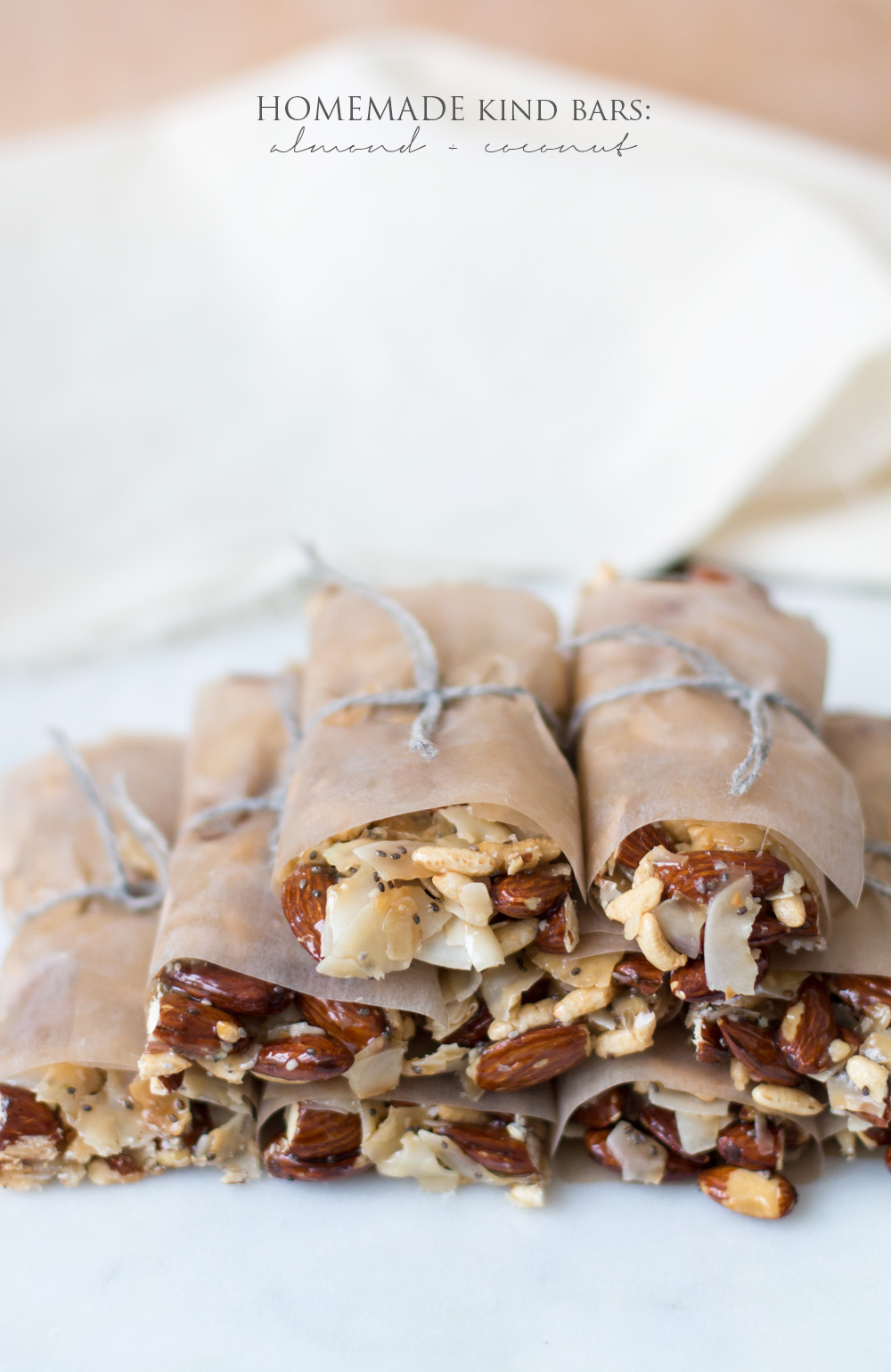 Homemade Kind Bars
2015-12-21 23:14:49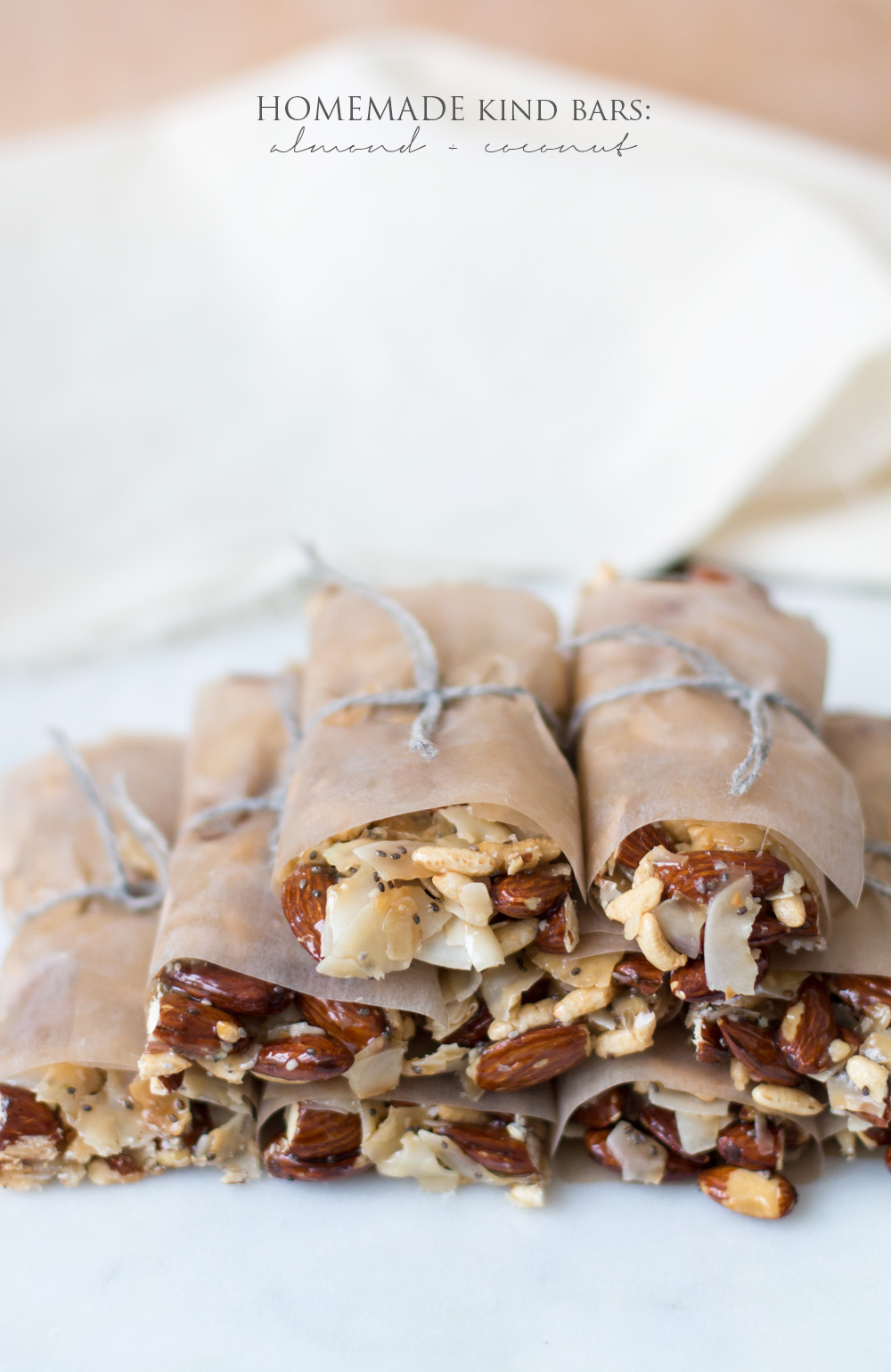 A great alternative to store-bought Coconut-Almond Kind Bars.
FOR NUT MIXTURE
2 cups whole roasted* unsalted almonds
2 cups unsweetened coconut flakes
1/2 cup puffed millet, rice (or other puffed whole grain; or crispy brown rice cereal)
1 tablespoon flaxseed meal
FOR SYRUP
1/2 cup honey**
1/3 cup brown rice syrup (may substitute light corn syrup)
1/4 teaspoon salt
1 teaspoon vanilla
Instructions
Grease/spray large bowl, 9x13 baking sheet/pan, wooden spoon or rubber spatula, and bottom of drinking glass. Set aside.
------------------------
*IF ALMONDS AREN'T ALREADY ROASTED: Preheat oven to 350 degrees. Spread nuts on large baking sheet and bake for 10 min. until lightly toasted and fragrant.
TO TOAST THE COCONUT FLAKES: Spread coconut in single layer on baking sheet. Bake at 350 degrees for 6-7 minutes, stirring half way through, until lightly toasted. Keep a close watch on it to avoid burning--it can go from golden to burnt quickly.
------------------------
Add toasted almonds & coconut to large bowl. Add puffed rice/millet and flaxseed meal. Stir to combine; set aside.
In 1-1/2 or 2 quart saucepan, combine honey, rice syrup, salt, and vanilla over medium-high heat. Cook, stirring frequently, until mixture reaches 260 degrees (hard ball stage) on a candy thermometer. Immediately, pour mixture over nut mixture, stir until evenly coated. Quickly transfer to greased/sprayed 9x13 pan, use hands to spread mixture evenly in pan; press the mixture to close in holes and distribute evenly all over the pan. Using bottom of greased/sprayed drinking glass to tap and compact mixture in pan. Let cool 20 minutes (pan should still be slightly warm). Invert pan on cutting board and tap until mixture falls out in one piece. Cut into 20 bars. (If they cool too much and become too hard or brittle to cut easily, put in warm oven for 1-2 minutes to soften; proceed with cutting.)
***I topped my bars with a light sprinkling of fleur de sel because I love the mix of salty/sweet in a snack and it was delicious.
STORAGE TIPS: Allow to cool completely before transferring to airtight storage container with parchment paper between layers. For take-along convenience, use parchment paper pieces to wrap individual bars burrito-style. Store at room temperature for up to 1 week. May refrigerate to extend storage or if firmer, less sticky bars are preferred. May be frozen.
Adapted from Monika- The Yummy Life
The Blondielocks | Life + Style https://www.theblondielocks.com/