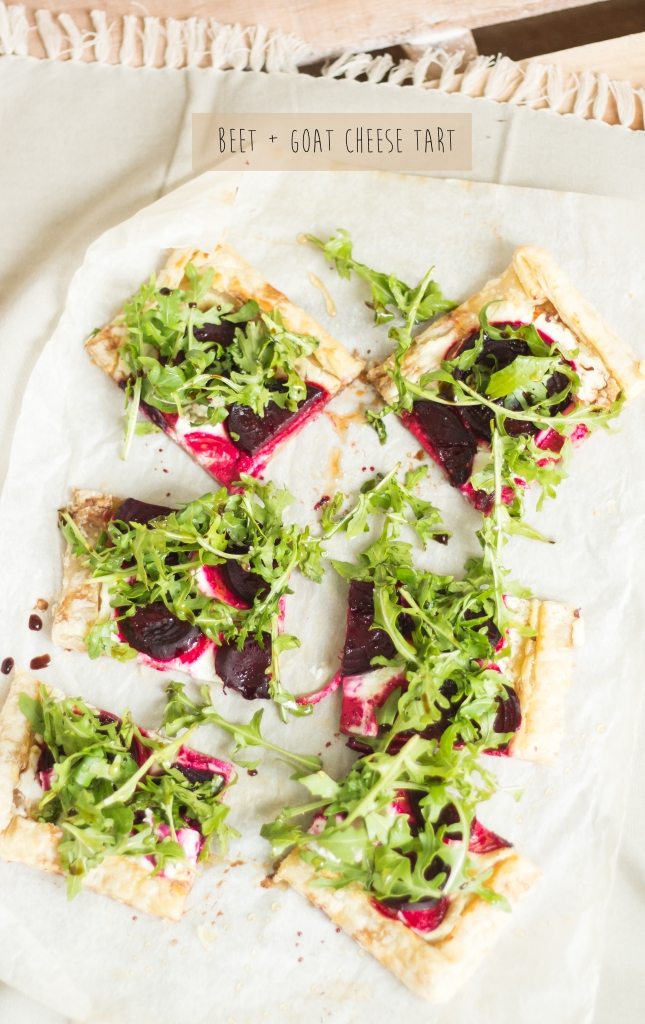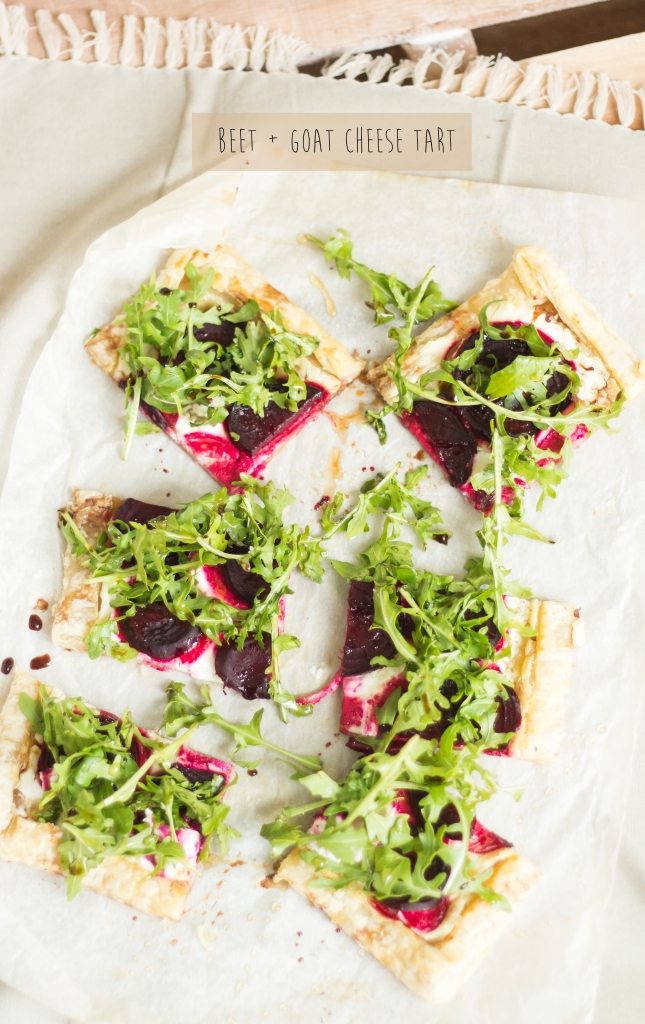 On Easter sunday I woke up to an Easter egg hunt that my boyfriend set up for my sisters and I. Maybe that's childish but I am literally the biggest grown-up kid and my family usually feeds into that and accepts it, haha! To balance out all of the chocolate that found its way into our home I decided to make a beet tart for lunch before our Easter dinner later that night. The tart was the perfect rustic snack to have for Easter Sunday, and I can totally see myself whipping this up any time we have guests over in the future.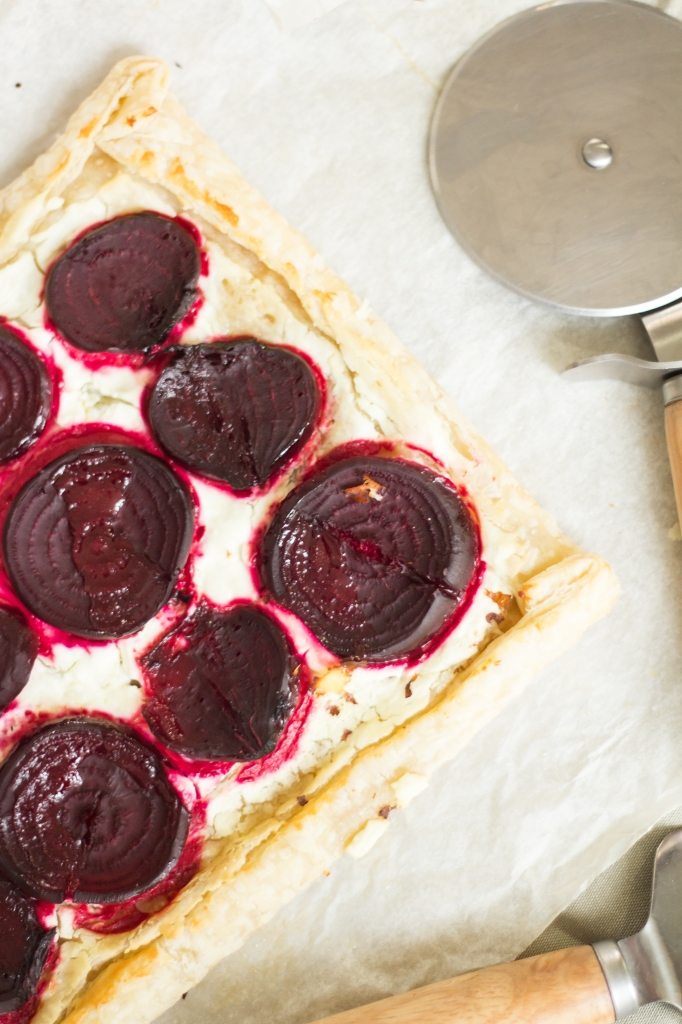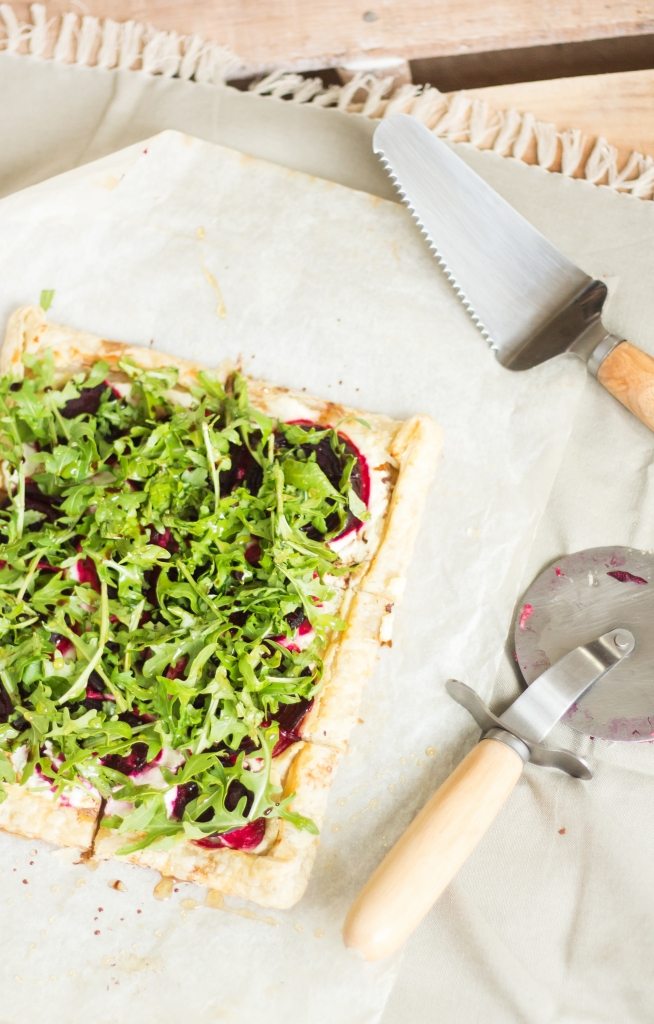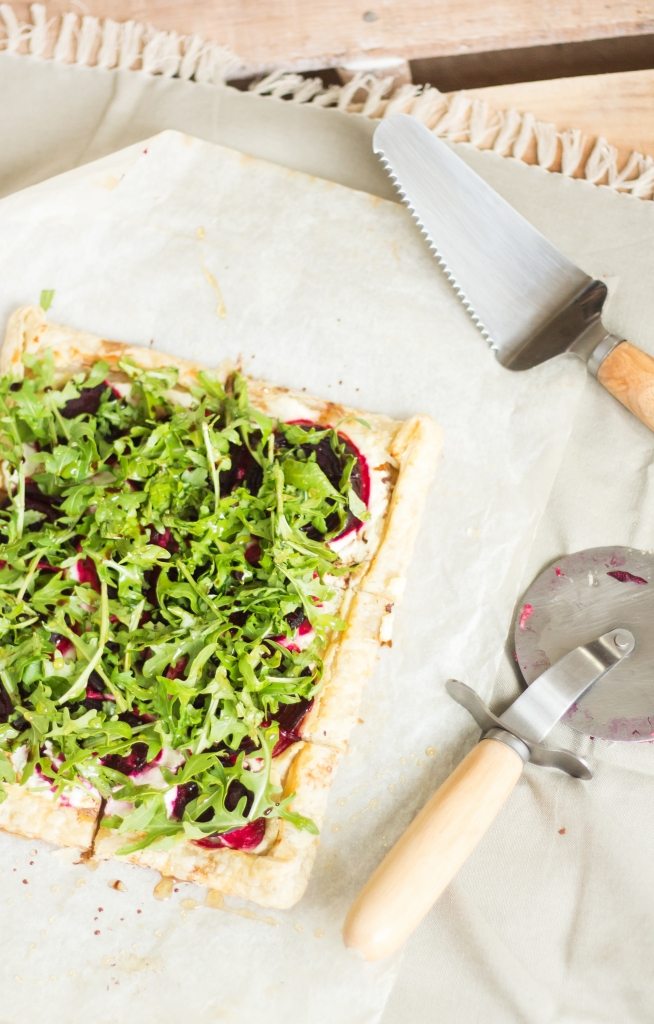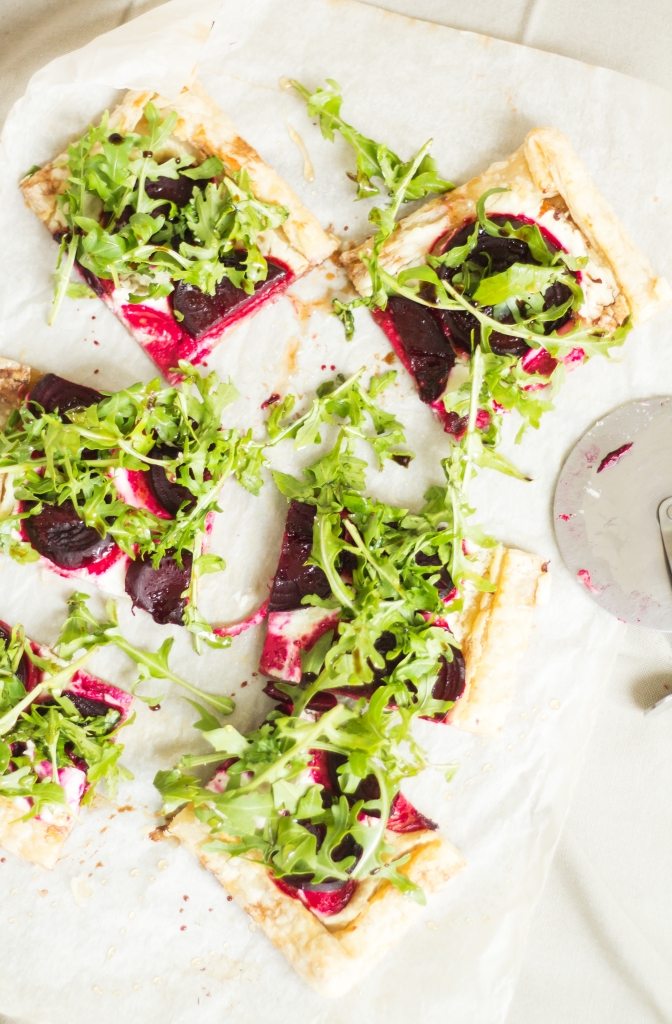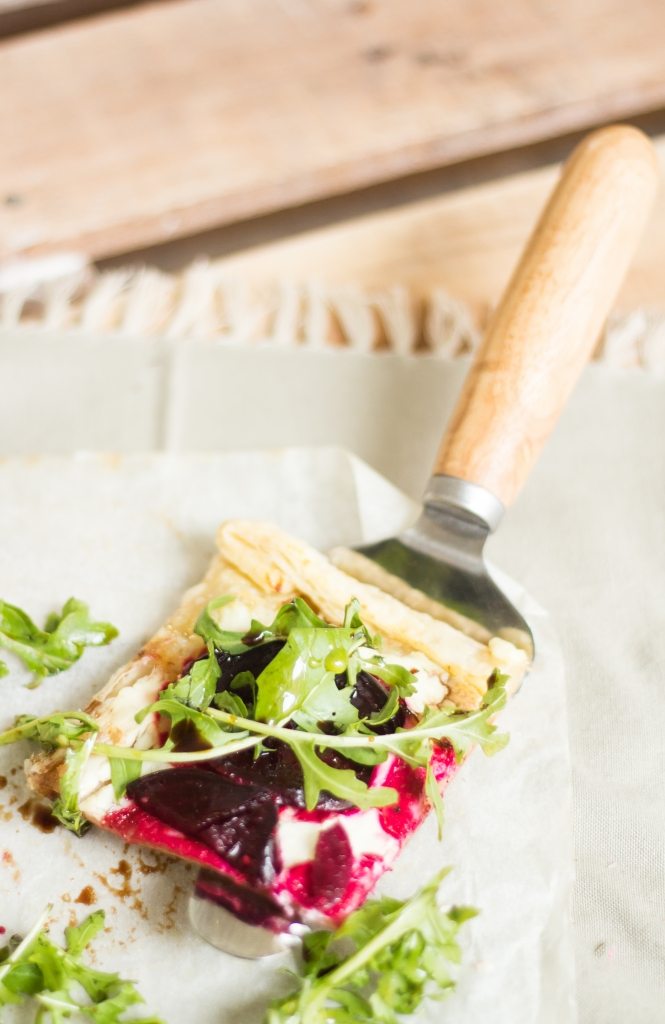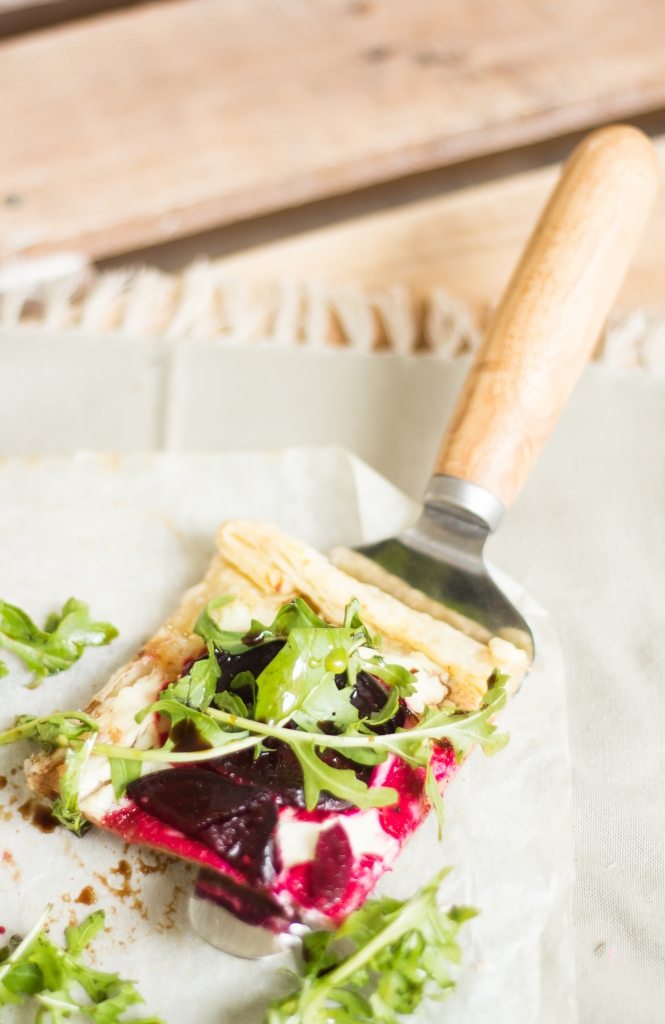 What You Will Need:
1. Puff pastry (I used pre-made)
2. 2 large beets + olive oil
3. 1 small package goat cheese
4. 2 tbsp milk
5. Arugula
6. Honey to drizzle
7. Balsamic vinegar to drizzle
How To Make:
1. Pre-heat oven to 350 and Scrub beets. Begin by coating beets in olive oil, cover each one in tin foil and bake on a baking sheet anywhere from 40-60 minuets. When a fork easily slides through the beets they are finished.
2. While beets are roasting, lay puff pastry onto a pice of parchment paper, and fold 1/2 inch down on each side to create a crust and barrier for the goat cheese.
3. Mix together the goat cheese and milk in a bowl and spread the mixture onto the puff pastry.
4. Remove beets from the oven and remove the skin being careful not to burn your fingers. Slice the beets thinly
5. Place the sliced beets on top of the goat cheese and bake the pastry in the oven for about 20 minutes or until the pastry is light golden brown.
6. Remove tart from the oven, top with fresh arugula and drizzle honey and balsamic vinegar over top.