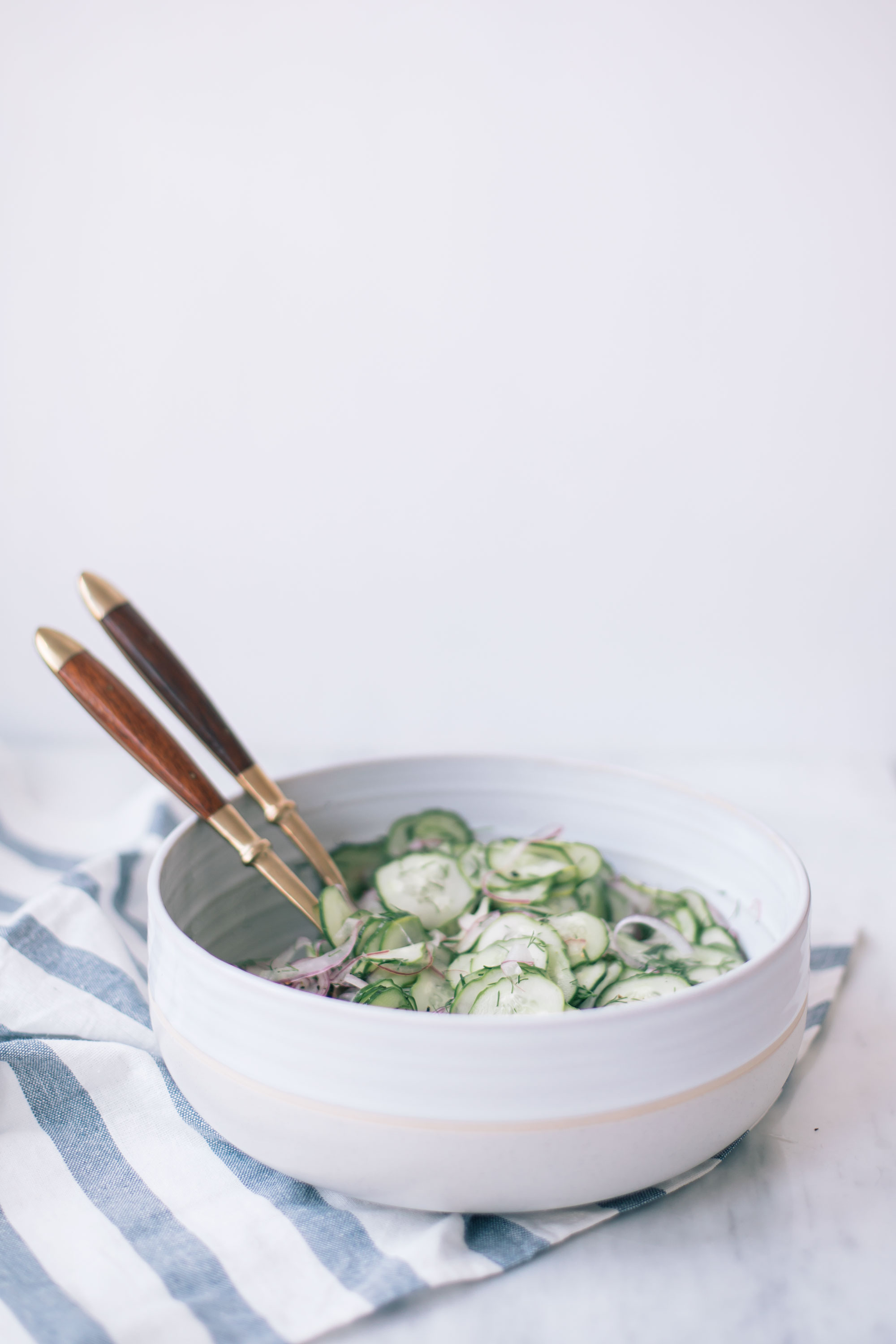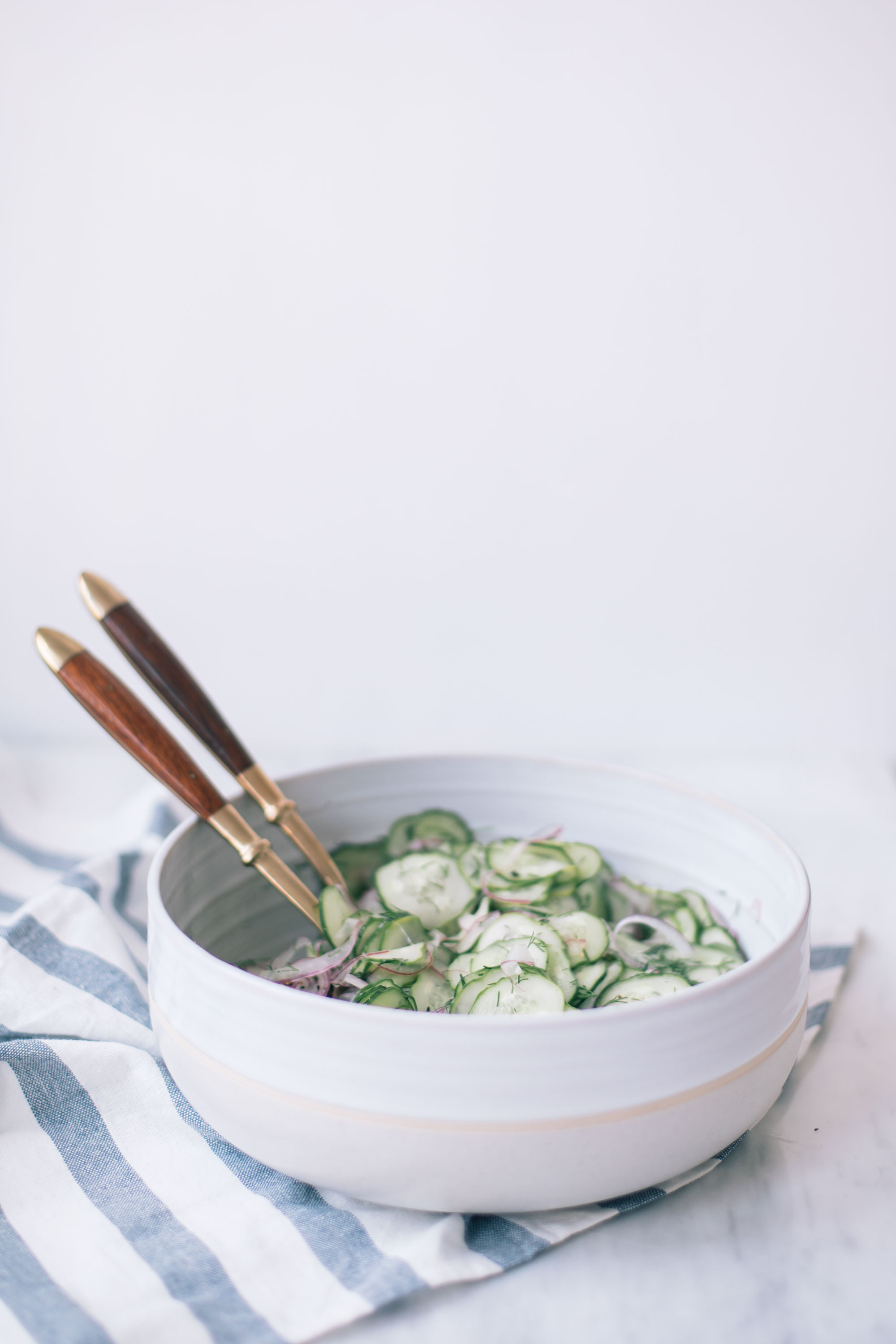 During the summer months, I am always on the lookout for seasonal ingredients that can be translated into simple yet delicious meals. So when boxes upon boxes of local cucumbers showed up at our grocery store a couple of weeks ago, I couldn't resist picking one up. I love cucumbers and eat them frequently in salads or simply by themselves with a little pinch of salt and pepper throughout my work days. This particular box of cucumbers, however delicious, was filled to the brim and there was absolutely no way both Jamie and I were going to finish all of them before they went bad so I decided to take about half of them and turn it into a fresh cucumber and dill salad. I love love love anything dill flavored and this salad proved to be the perfect combination of crisp fresh, and tart dill deliciousness. And the best part? Leave it for a few days and the thinly sliced cucumbers basically turn into pickles, which in my case meant that not a single bite went to waste.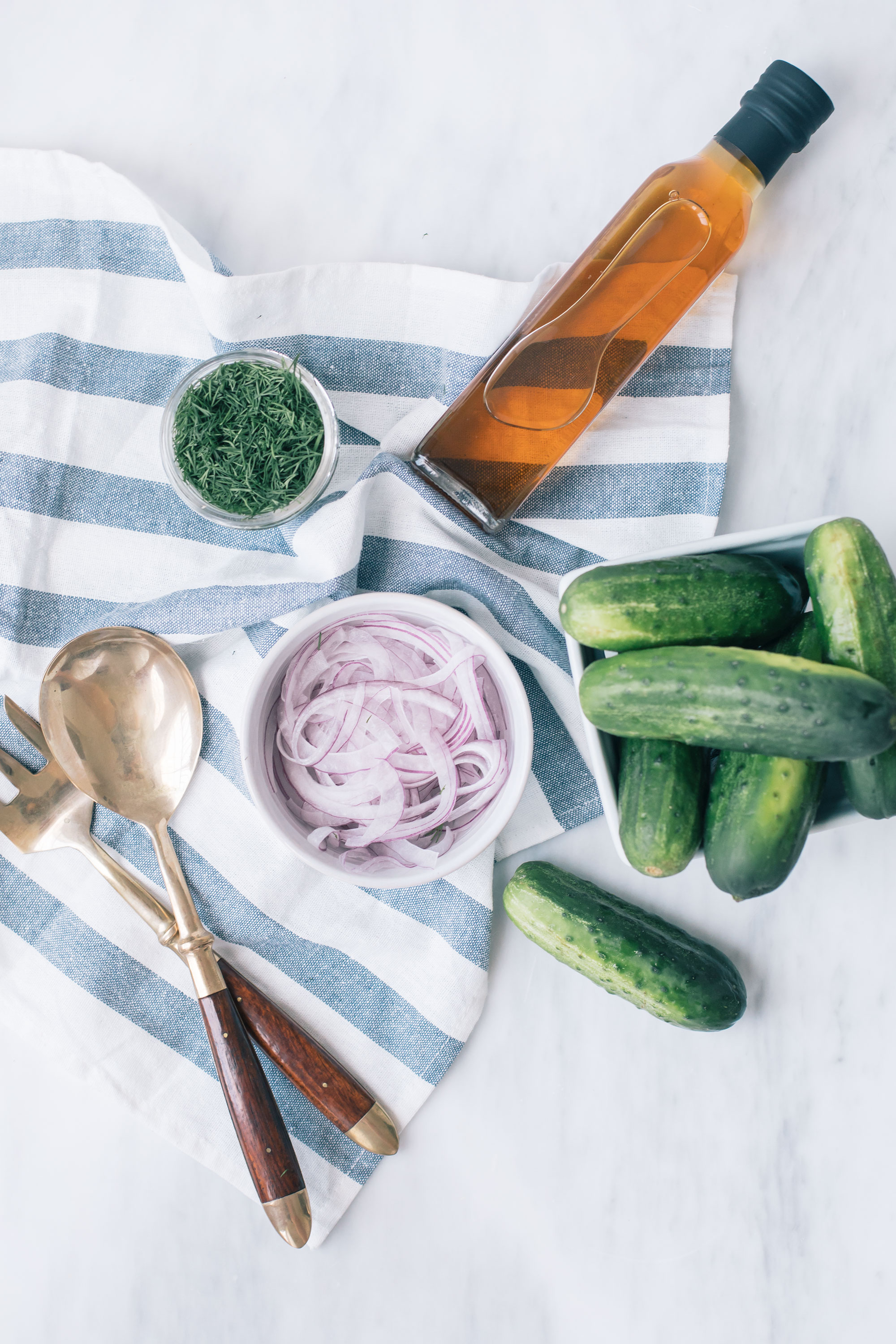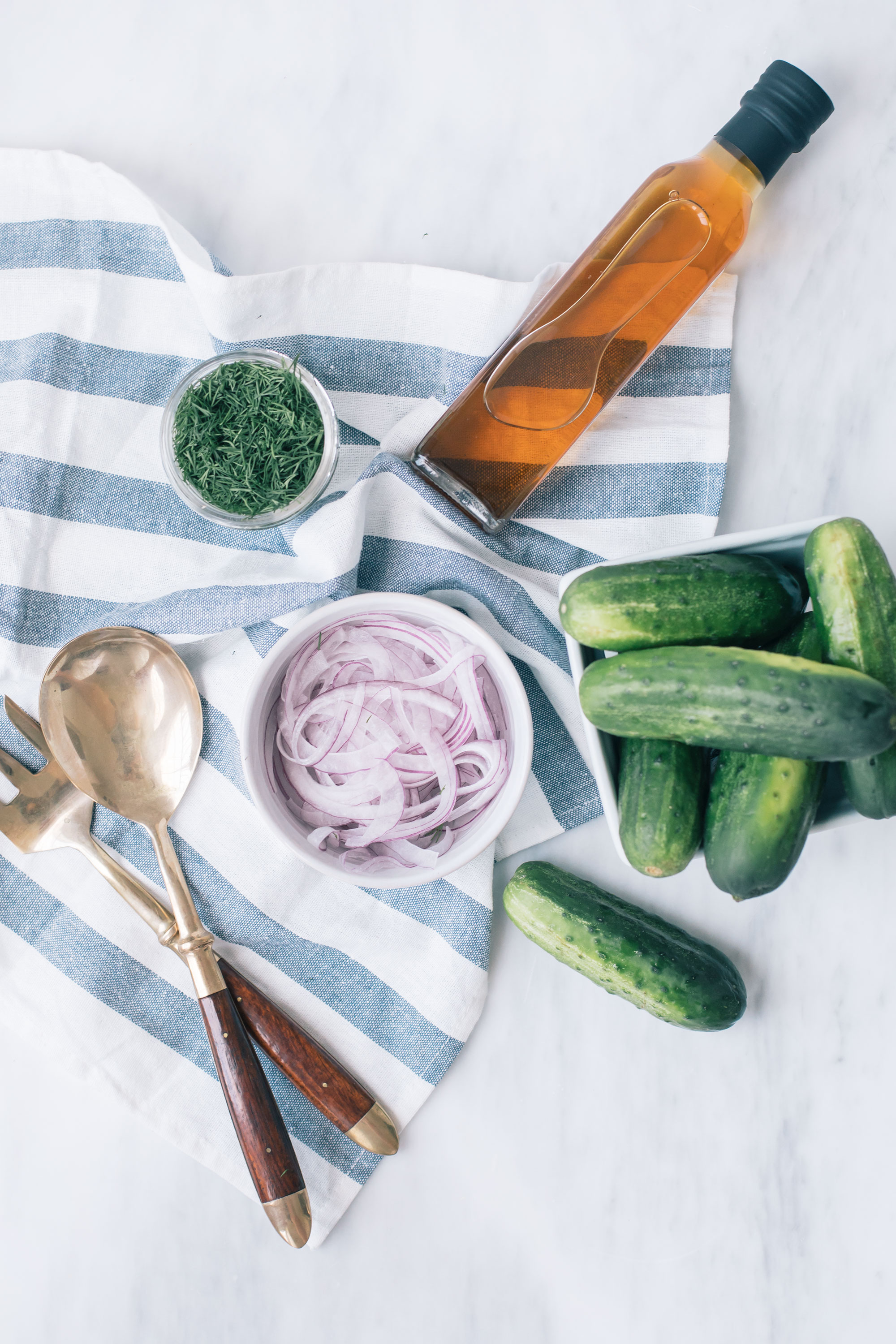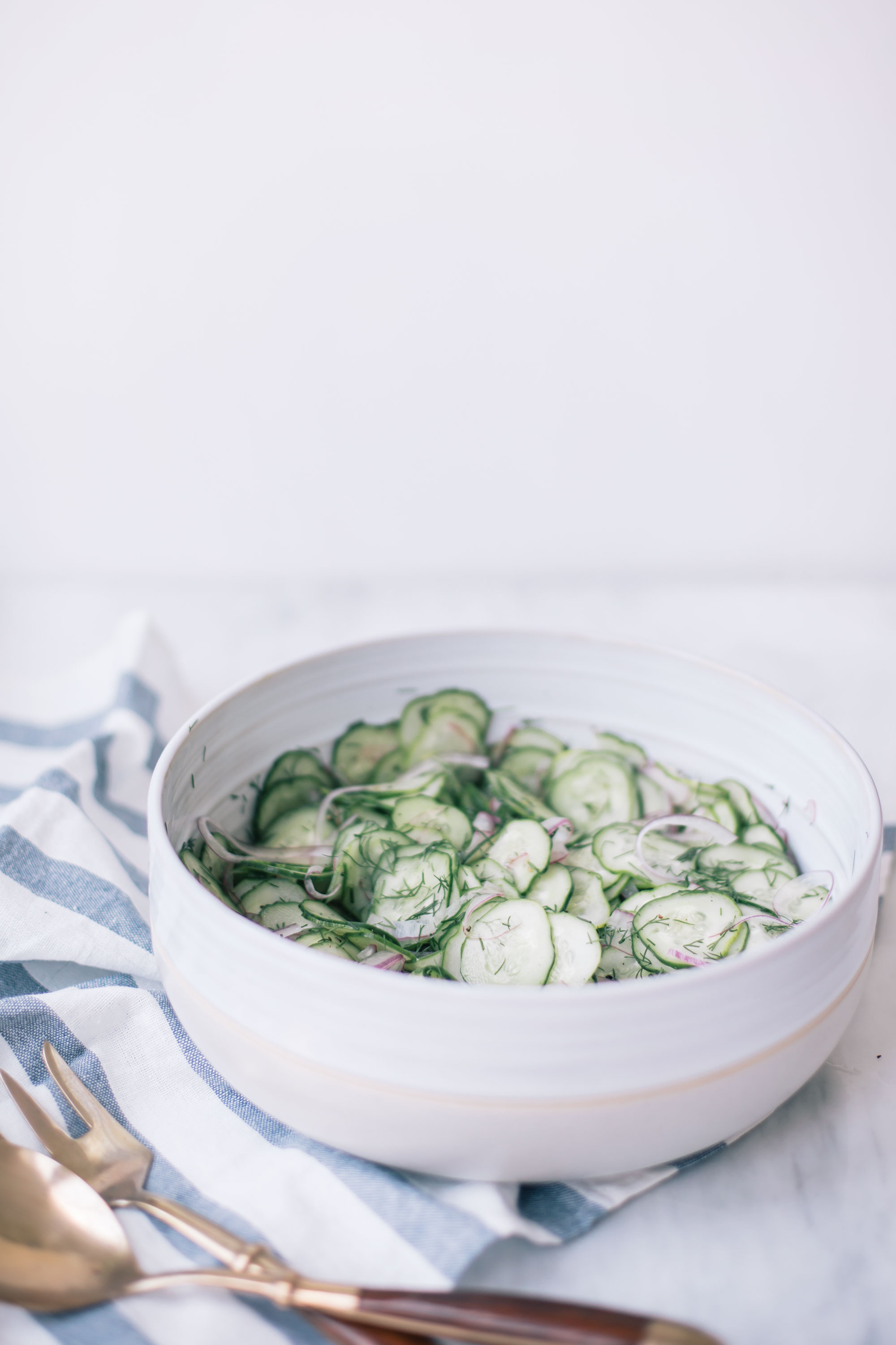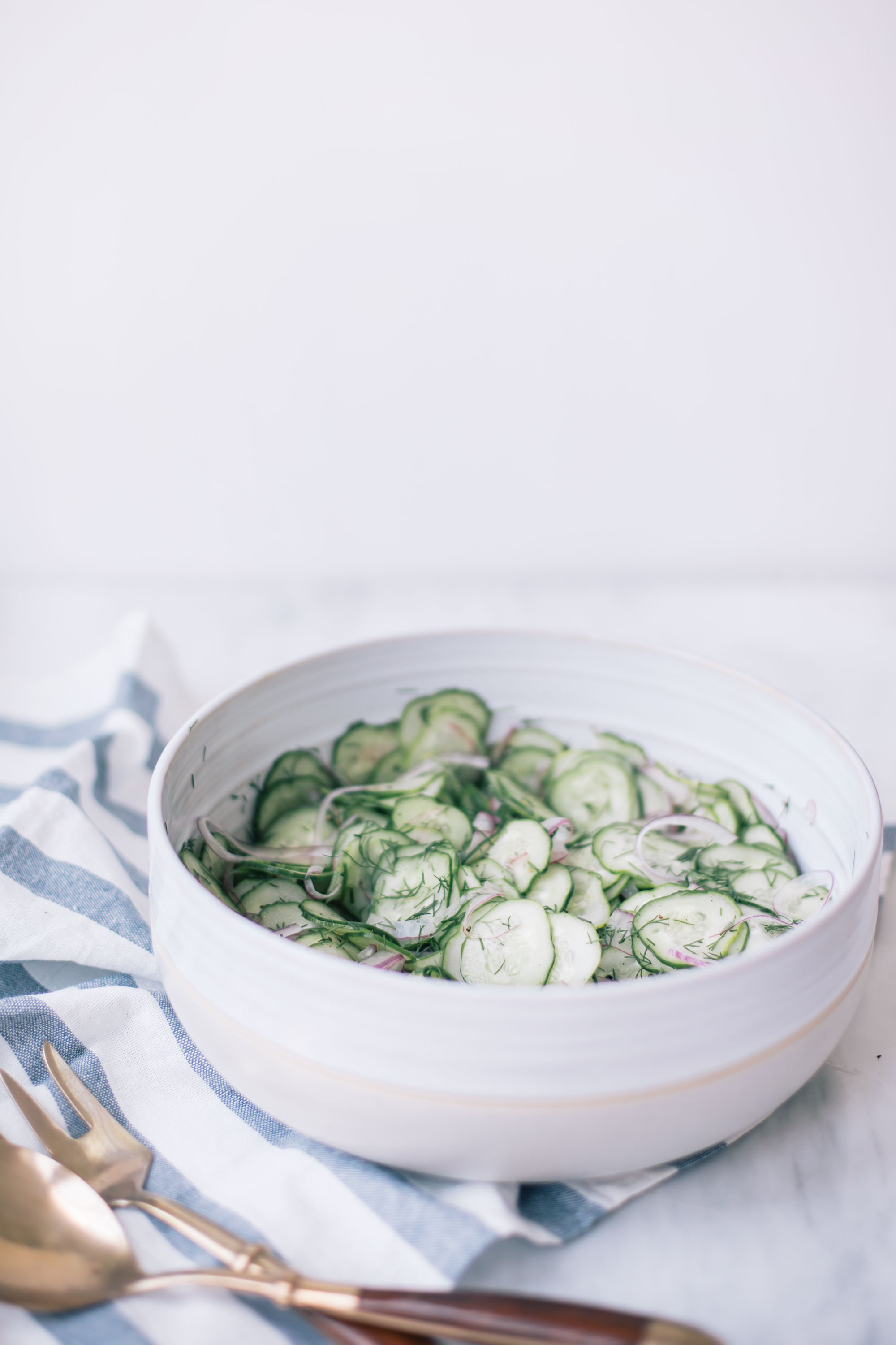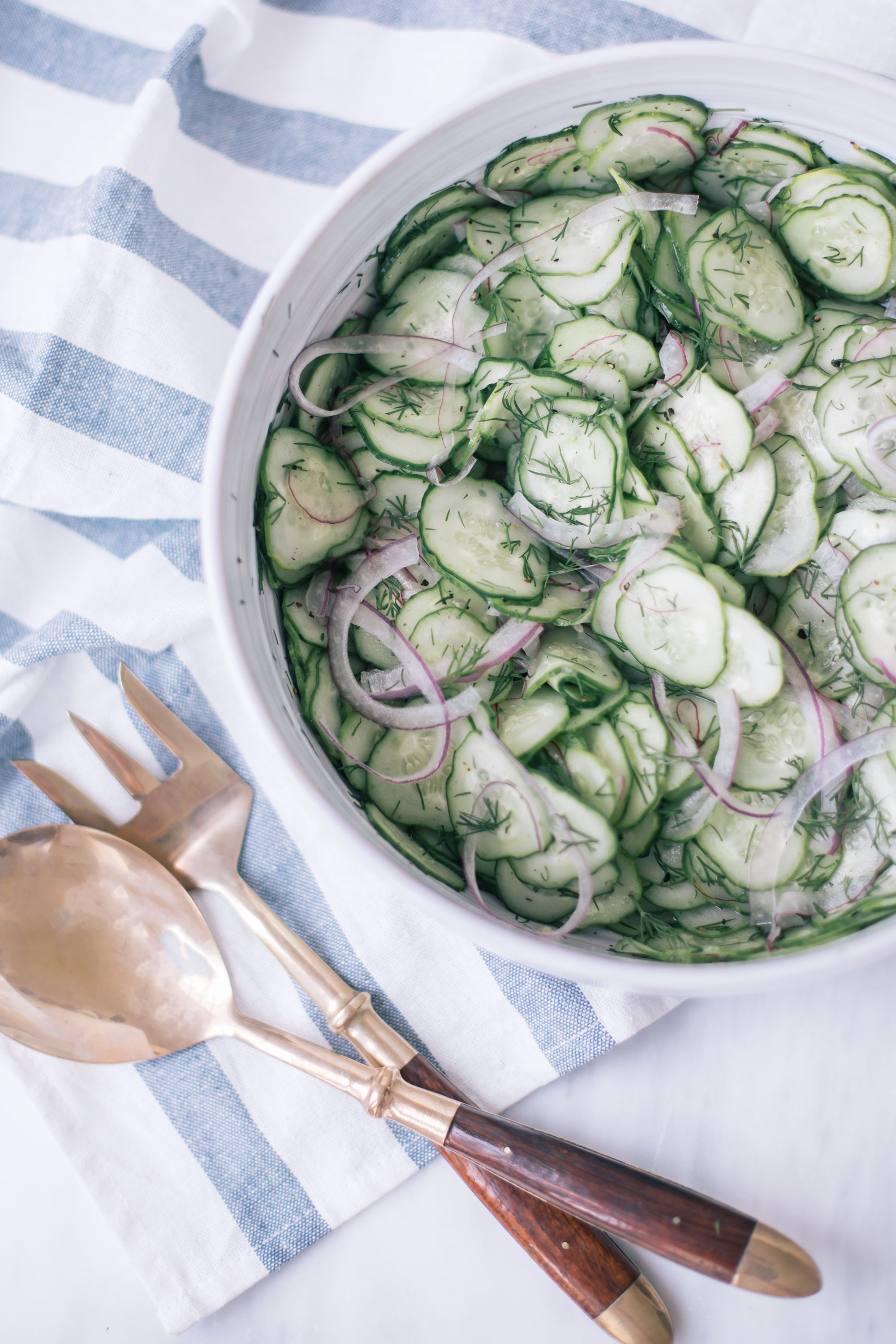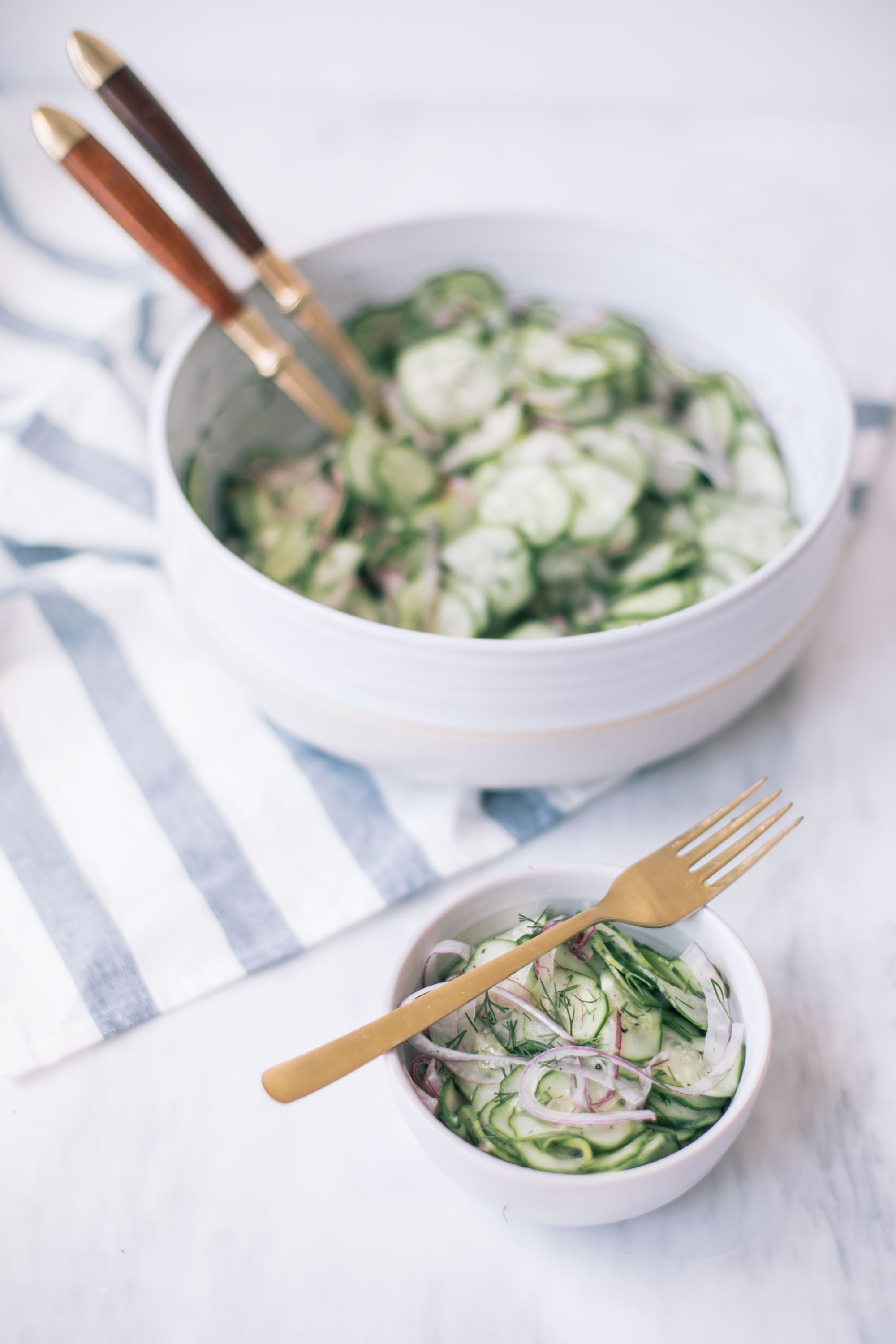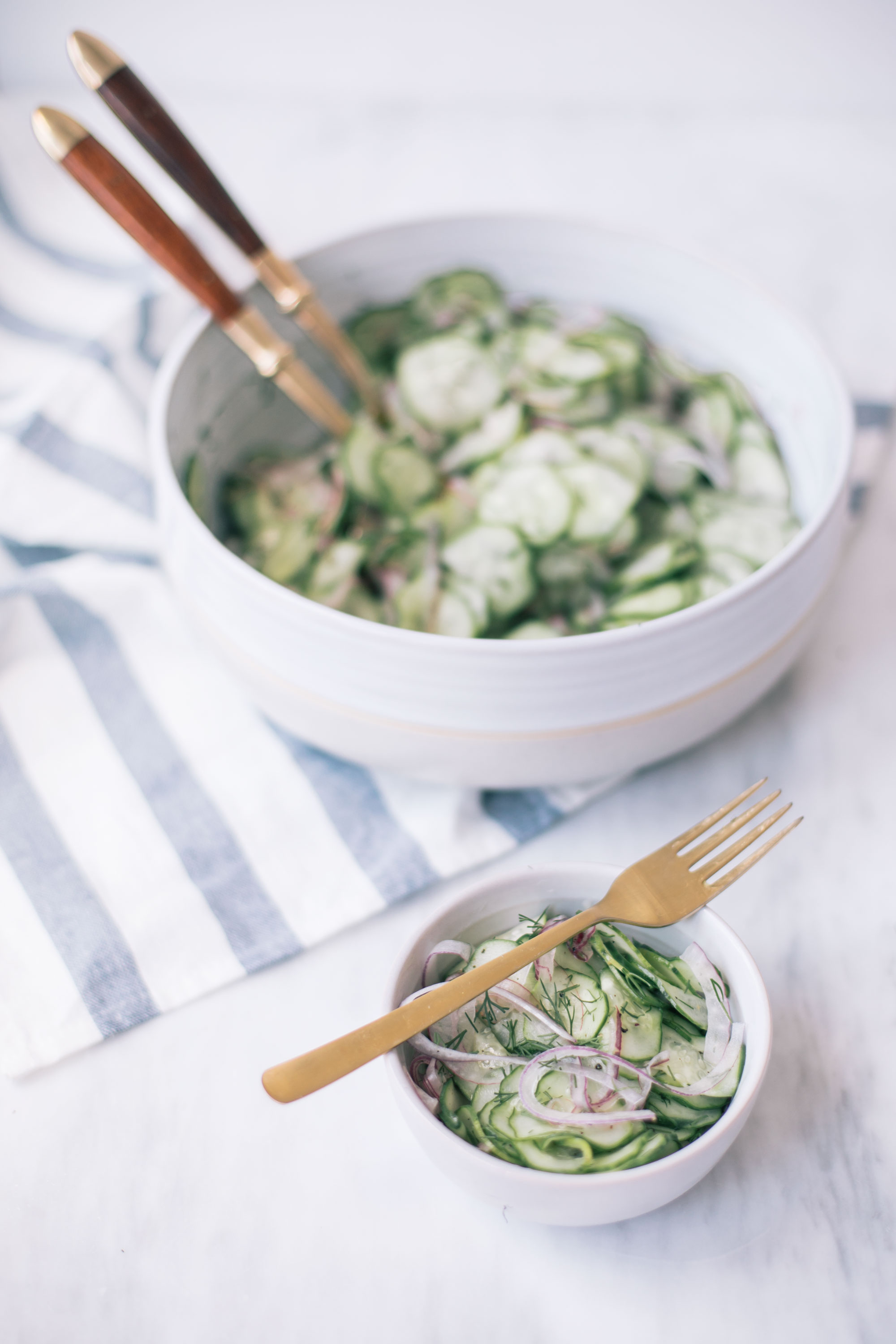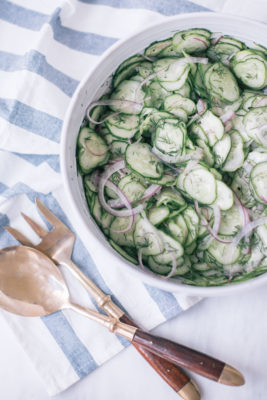 Cucumber Dill Salad
2017-08-15 06:24:29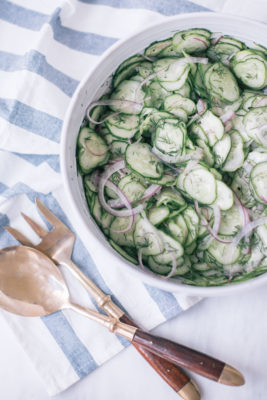 Serves 4
Ingredients
8 small cucumbers or 3-4 large cucumbers, thinly sliced on a mandoline
1 tbsp fresh dill, finely chopped
1/2 red onion, thinly sliced on a mandoline
1 tbsp white vinegar
1 tbsp apple cider vinegar
salt and pepper to taste
Instructions
Add all ingredients into a bowl, simply mix and enjoy!
The Blondielocks | Life + Style https://www.theblondielocks.com/