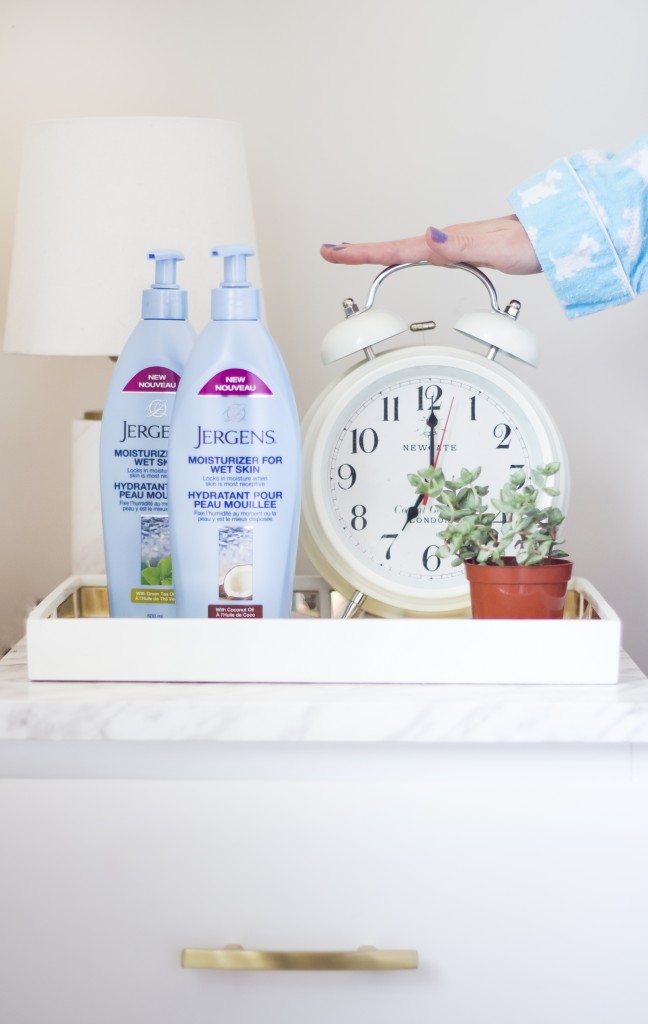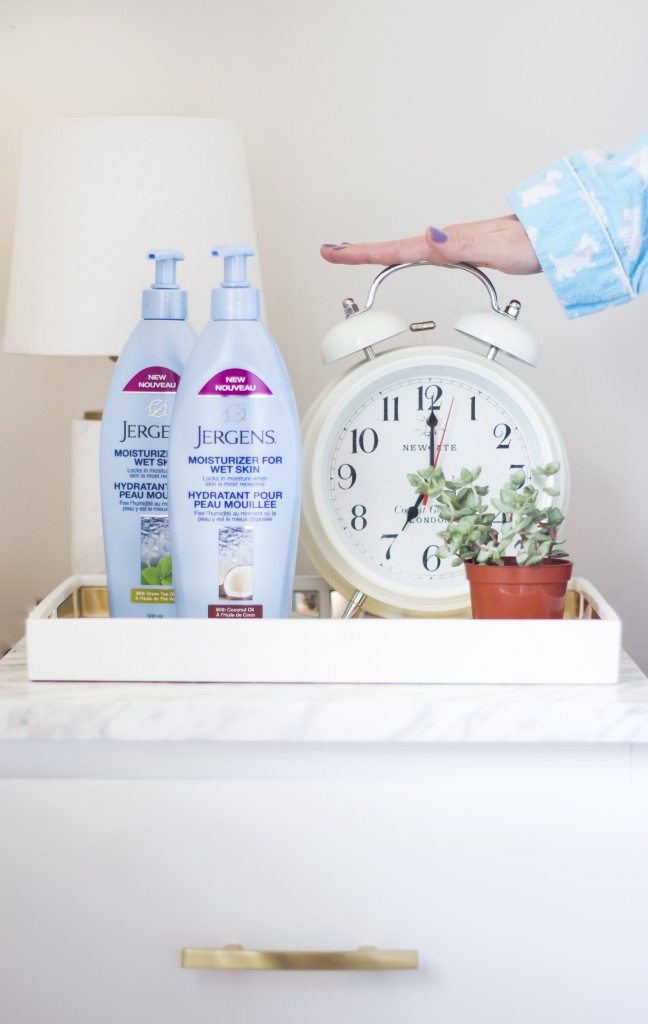 I've never been a morning person and as much as I have tried over the years to get myself used to waking up early and taking on the day it has yet to happen. I've recently made it my mission to get myself up no later than 8am with high hopes of moving that number to 6 or 7 (a girl can dream). Because of my last-minute approach to my mornings I have had to create some crafty ways to get my butt into gear and speed up my morning hustle. When Jergens reached out with a solution for a fast and fresh approach to moisturizing I was extremely intrigued by the concept of wet skin moisture and knew that I wanted to incorporate the new product into my routine. Here are 6 tips on how I speed up my mornings and how Jergens new moisturizer for wet skin has been a part of it.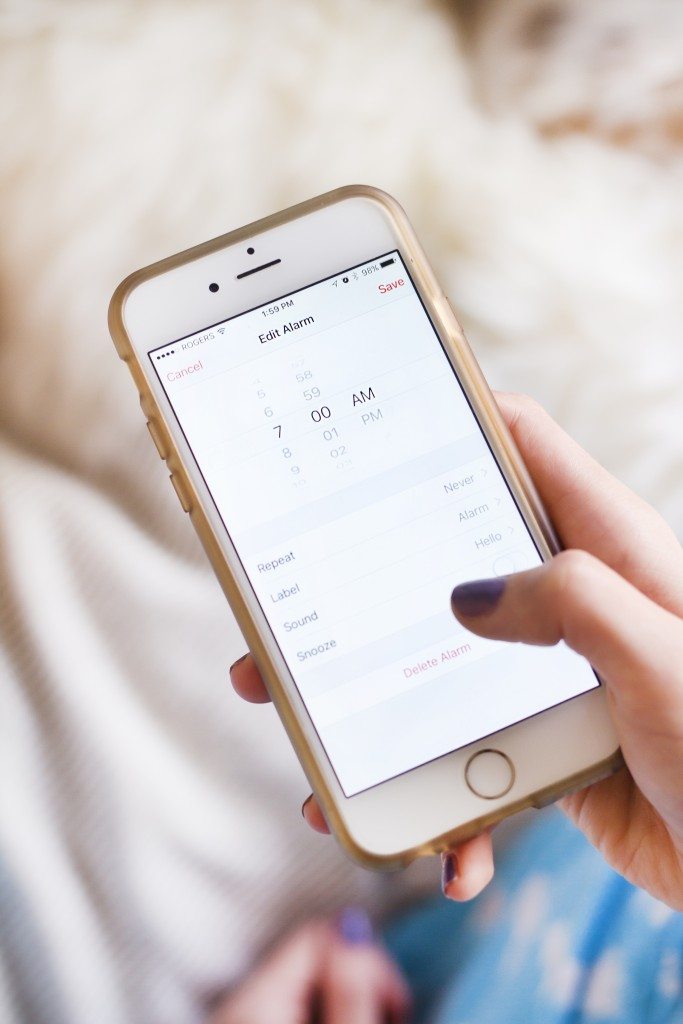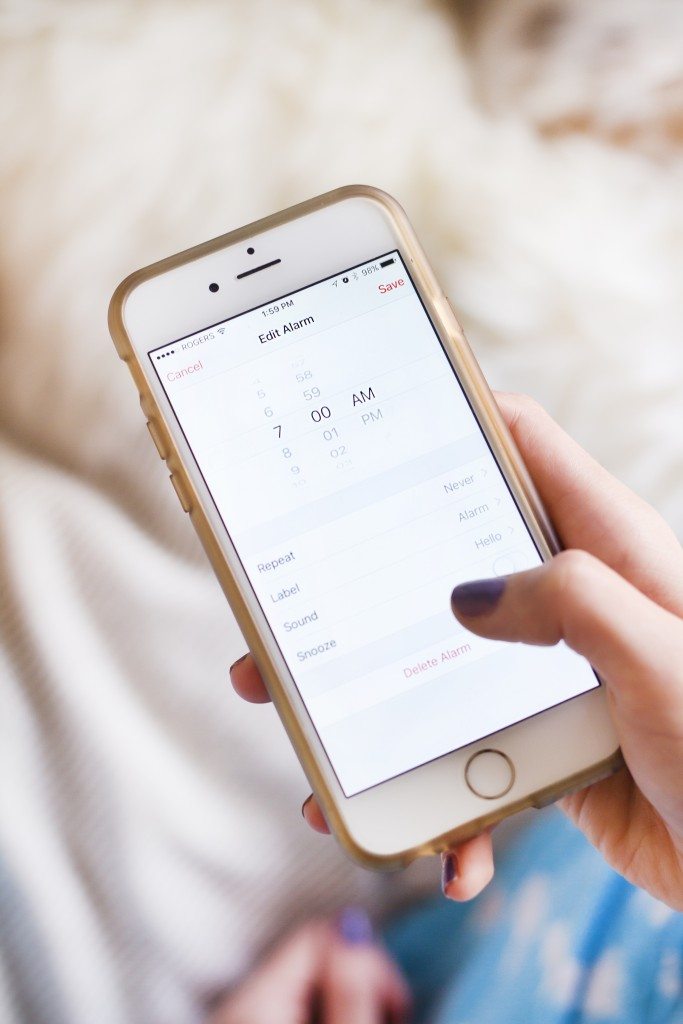 1. Wake up to your favourite song: I am notorious for hitting the snooze button around 10 times before I actually get myself out of bed in the mornings. There is just something about the high pitched shriek of the alarm that makes me want to throw my phone across the room. I have found that waking up to a favourite song instead of a pre-set alarm immediately puts me in a great mood and sets the tone for my day. Lately I have been loving Adele's new song Hello, and although it might be a bit depressing for some of you I love the power in her voice. The song also gets stuck in my head so I end up singing it all morning while I'm getting ready.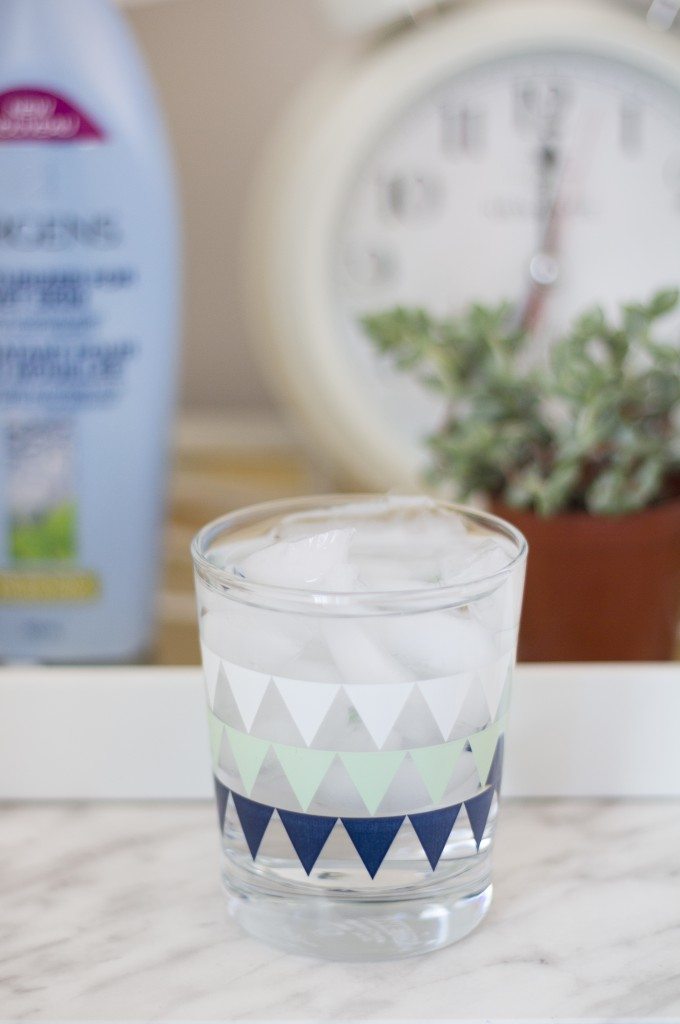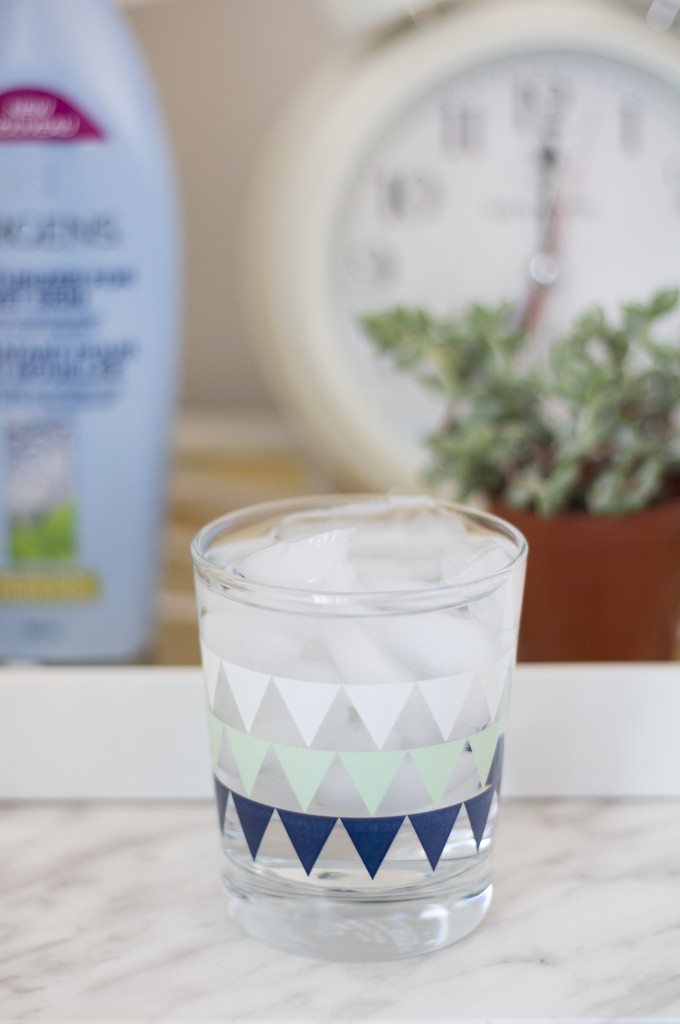 2. Drink a glass of ice water: Before I begin getting ready in the morning I like to head downstairs and drink a glass of ice water. It might sound strange but I find the cold water very refreshing and hydrating, almost like a shock to the system. After I drink my water I feel alert and ready to begin my day.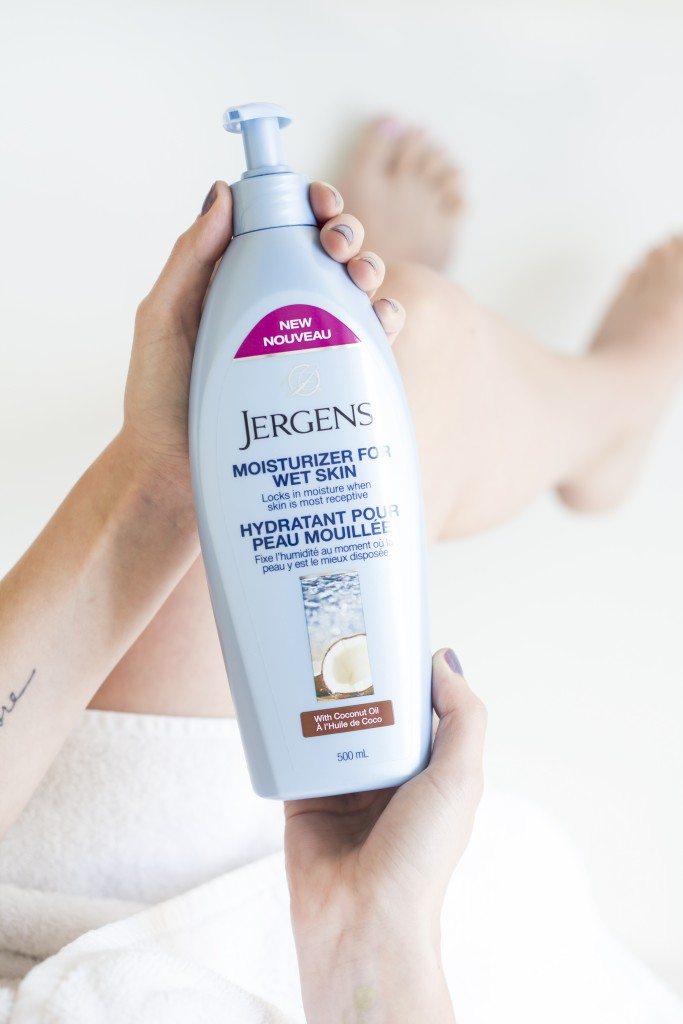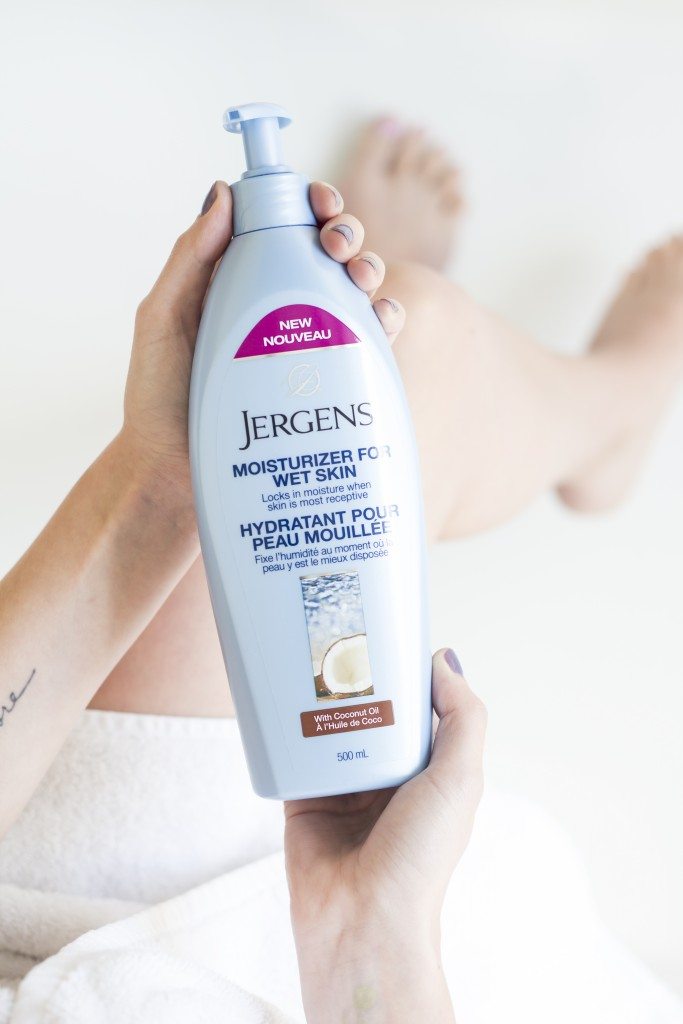 3. In shower moisturizing: Though I don't wash my hair everyday I do like to shower every morning as I find it another great way to wake myself up and energize for a busy day ahead. I've recently come across the Jergens Moisturizer for Wet Skin and it is a game changer (my sister even bought it). Instead of having to towel dry I immediately rub this moisturizer onto my wet skin (I love the coconut scent) and allow it to absorb. I then wrap a towel around my body so it soaks up any excess product and continue to get the rest of myself ready. After my hair and makeup are complete I get myself dressed and really enjoy the fact that this moisturizer doesn't make my skin feel sticky against my clothes. I've noticed such a difference with how luminous and soft my skin feels since adding the Jergens Moisturizer for Wet Skin into my morning routine.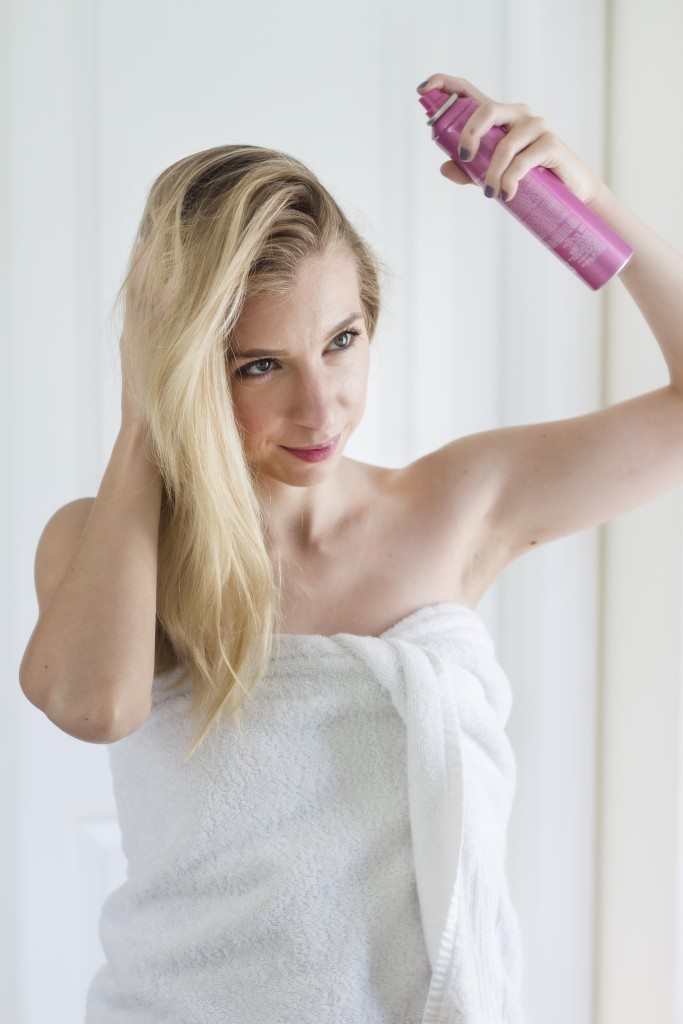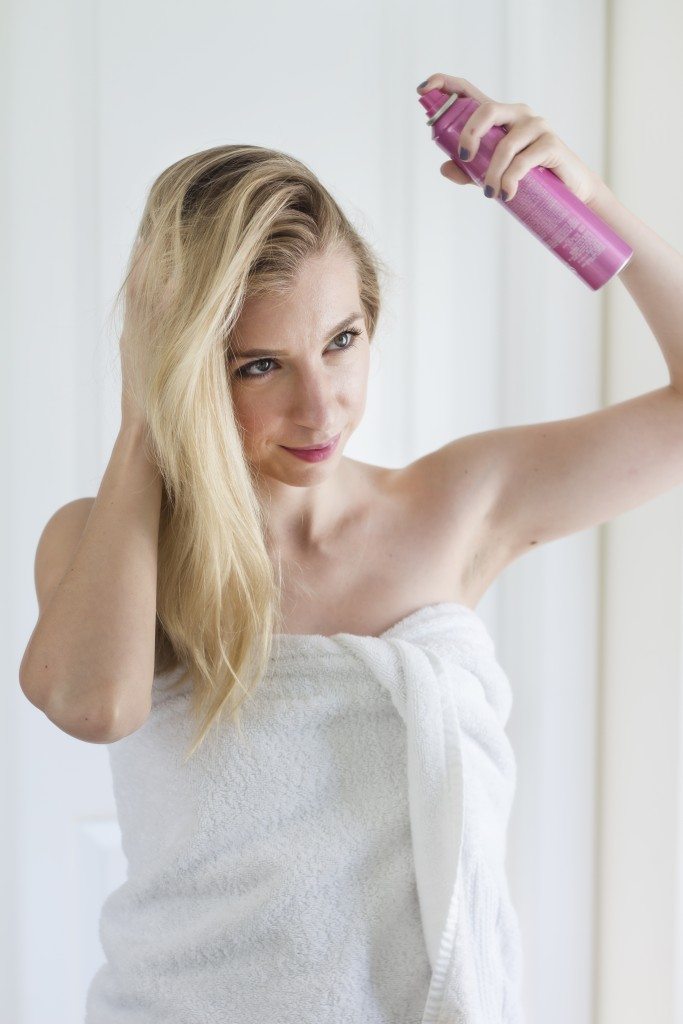 4. Dry shampoo: As mentioned above I don't wash my hair everyday, and when I do I like to wash it in the evenings so that It's one less thing I have to worry about in the A.M. For the mornings in between washing I always make sure to spritz dry shampoo on my roots to absorb excess oil and for added volume. My hair is normally styled in loose waves and I find once I brush my hair out for day 2 and spray in some dry shampoo that my hair almost always has that perfectly undone tousled look.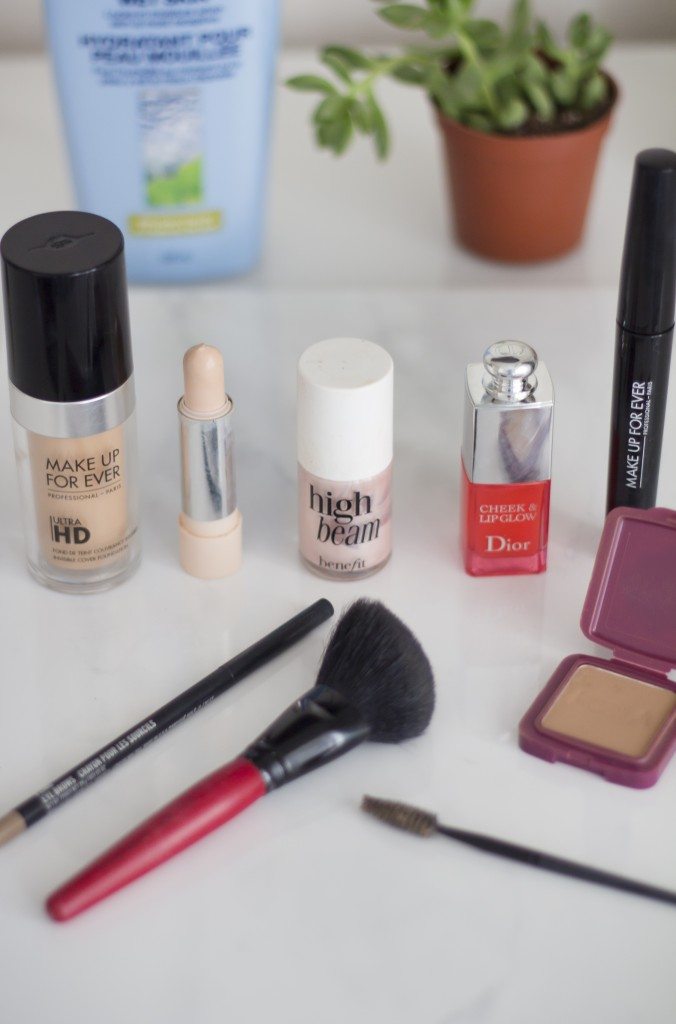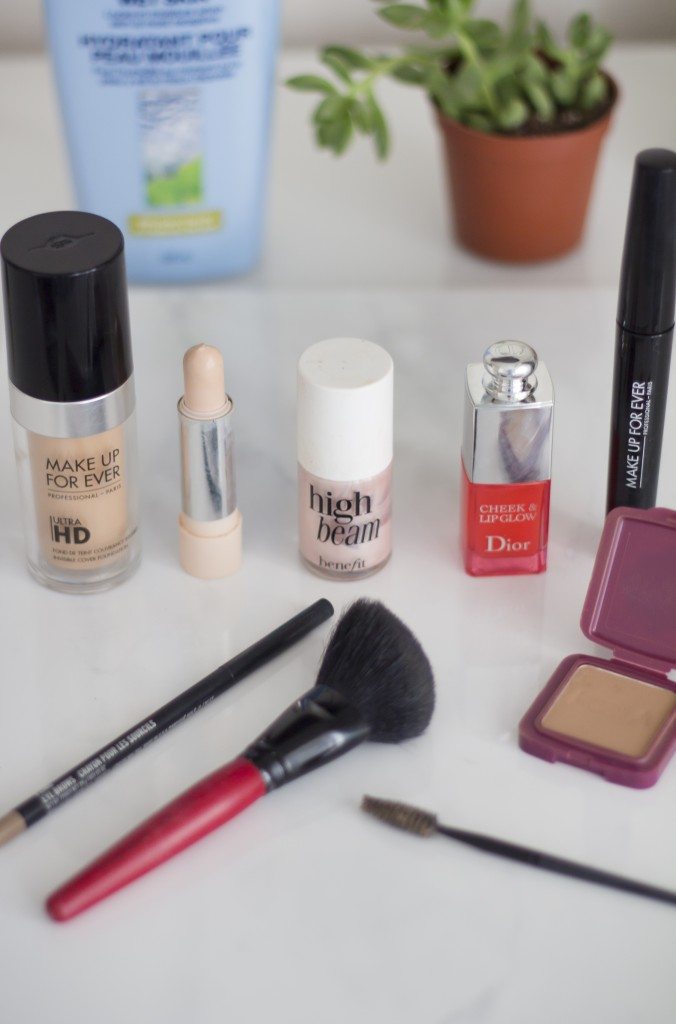 5. Streamlined makeup routine: I am all about natural looking makeup and my makeup bag reflects that for the most part. When I know I am going to have a busy morning ahead I like to go though my makeup bag in the evening and pick out the top 7 products that I need to create a fresh-faced look. I find that when I need to do a quick makeup application that my hands work wonders for blending foundation, concealer and liquid highlight. I also swipe a small amount of bronzer on my skin for a sun-kissed look and apply a 2-in-one lip and cheek glow for some colour. Finally I fill my eyebrows in and apply some black mascara.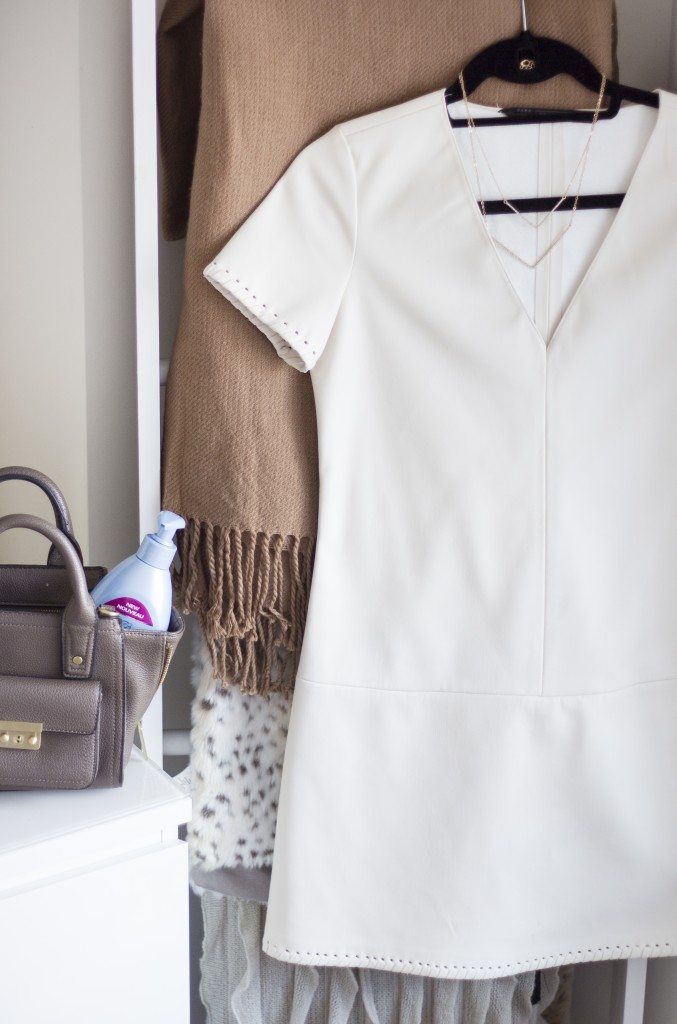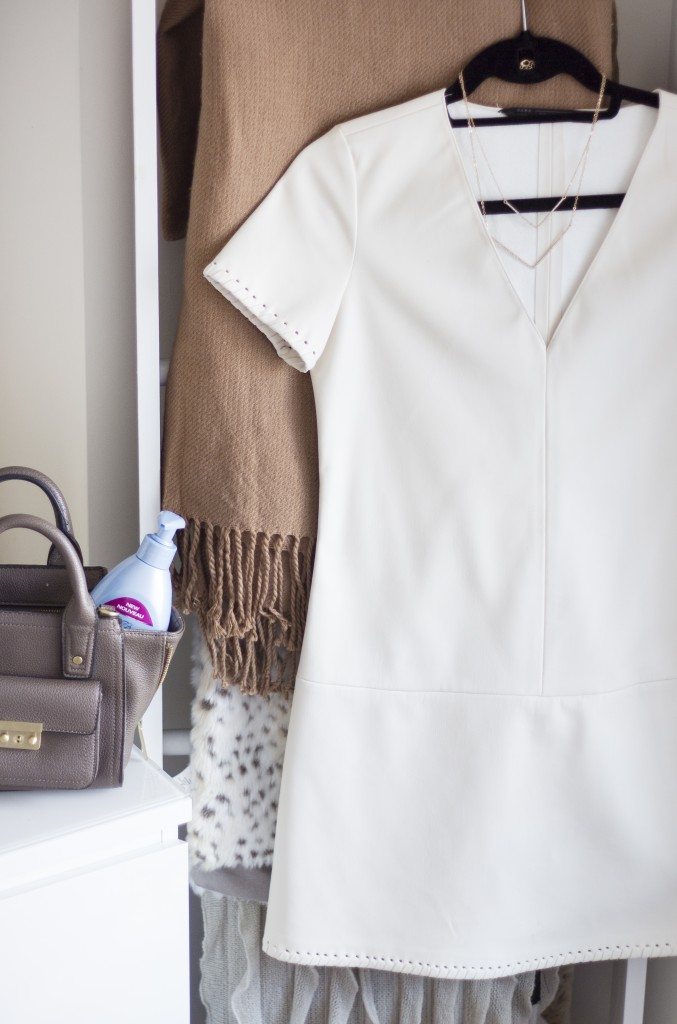 6. Outfit prep: Picking out my outfit the night before saves SO much time and stress in the mornings. I hate panicking in the A.M. about what I am going to wear and that becomes extremely evident by the tornado that is my closet when I'm not prepared. There is no better feeling than having a set look waiting and ready for me to put on and I almost always feel better about my outfit choice during the day.
*This blog post was sponsored by Jergens® but the opinions are all my own.