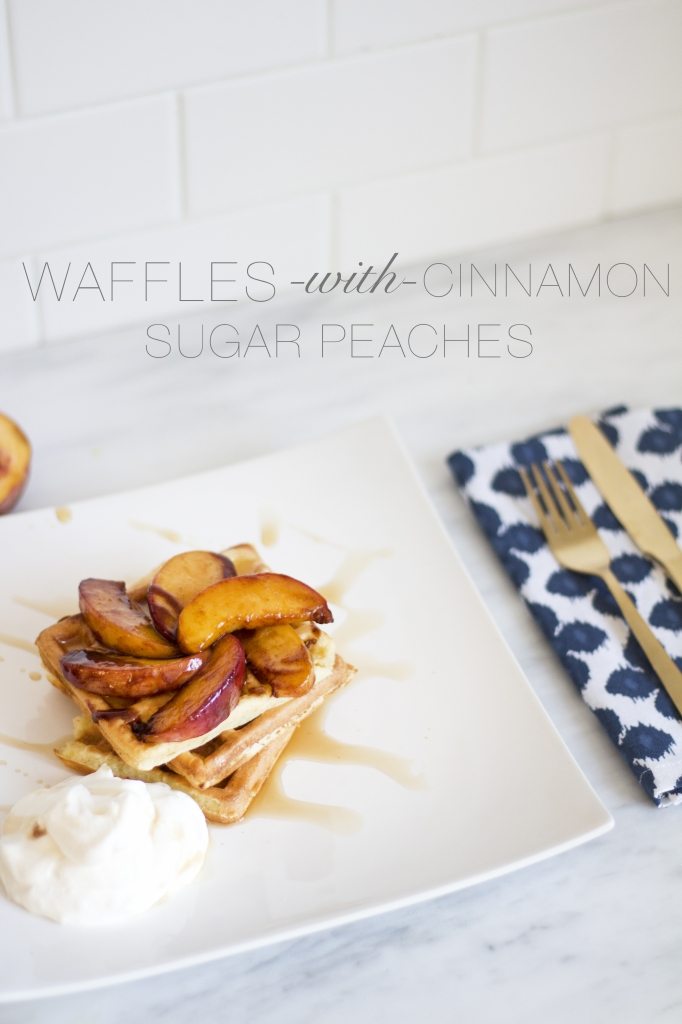 Brunch is my absolute favourite thing to do on weekend mornings (besides sleeping in). Even though I wish I could spend every Saturday and Sunday morning checking out all of the great breakfast spots around the city, that is just not workable. This past weekend I decided to wake up unusually early to make my go to waffle recipe from the Chucks Hughes's Garde-Manger cookbook and a simple cinnamon sugar sauce for peaches to go on top. I was so impressed with the result of the fluffy, sour cream based waffles, and the sweet peaches and sauce that I think I may just be waking up early a little more often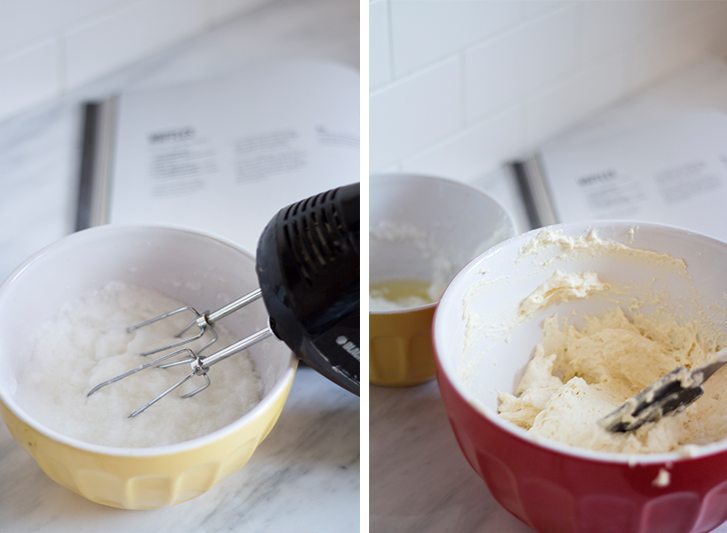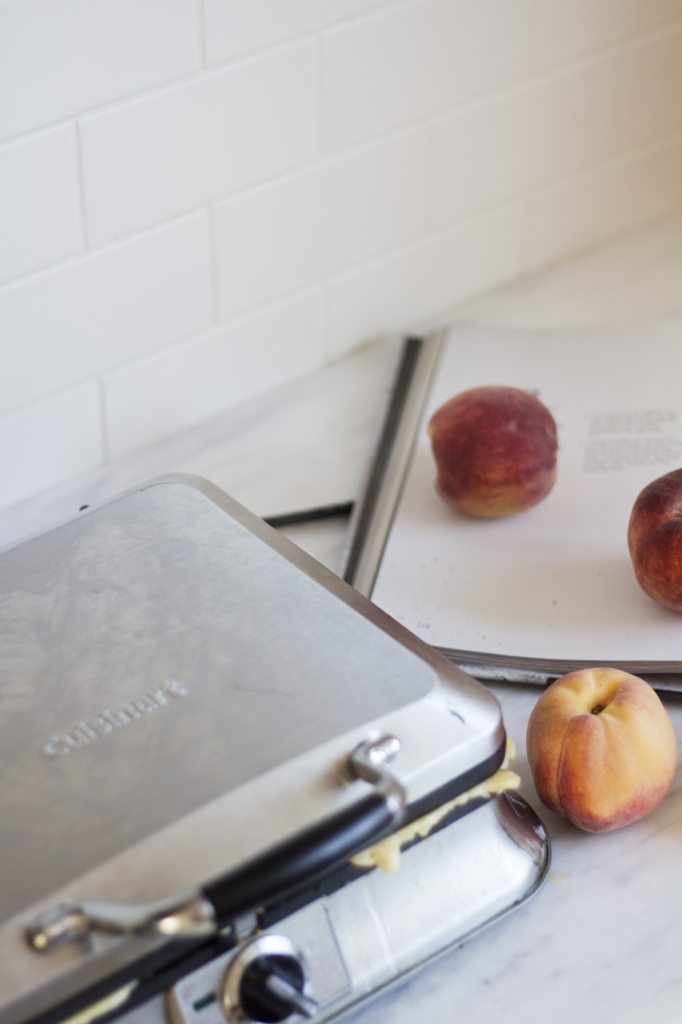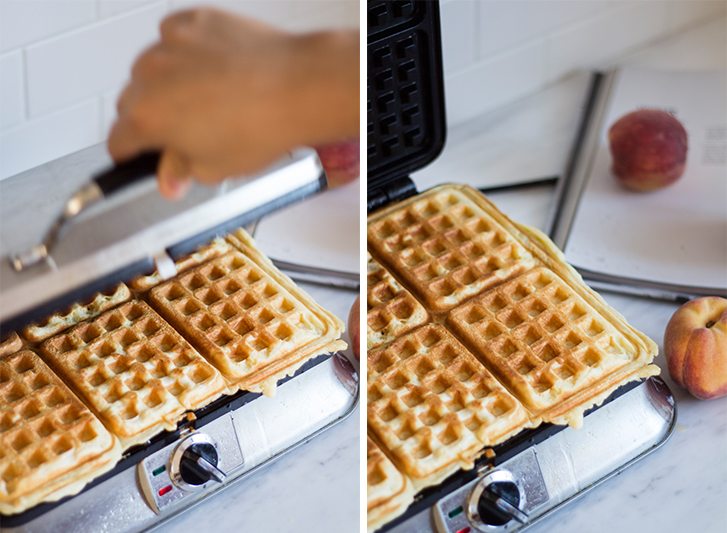 Similar Waffle recipe here
Cinnamon Sugar Peaches:
What You Will Need:
1. 3 tbsp brown sugar
2. 2 tsp cinnamon
3. 2 tsp butter
4. 3-4 peaches cut into quarters
To Make:
Add all ingredients to a cast iron skillet and cook over medium head until the sugar is melted, the sauce is bubbling and the peaches can be easily cut with a fork.