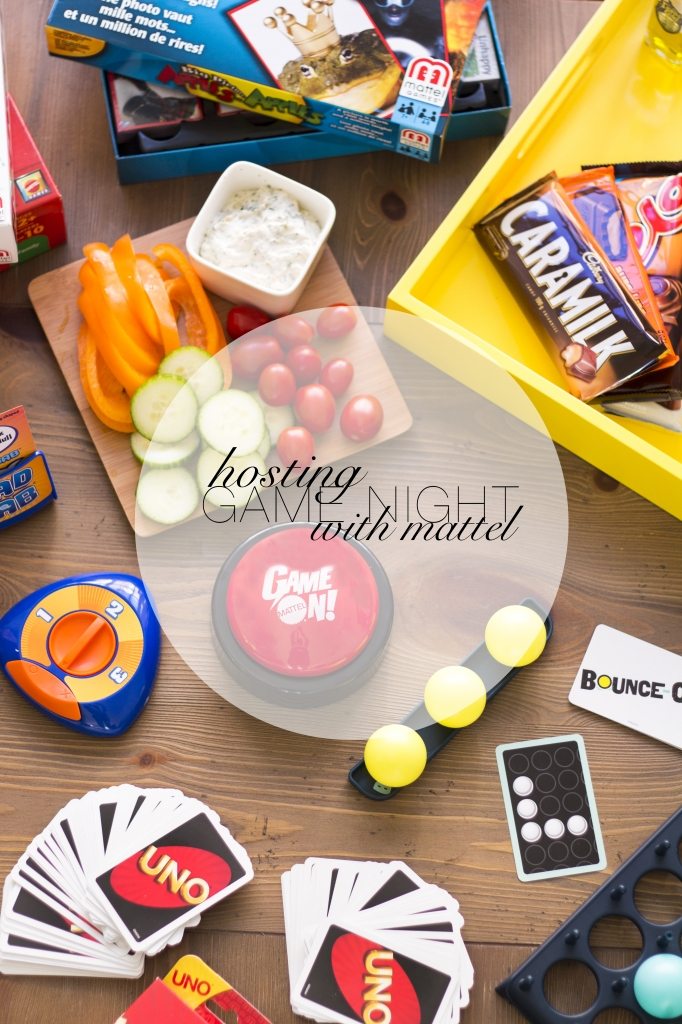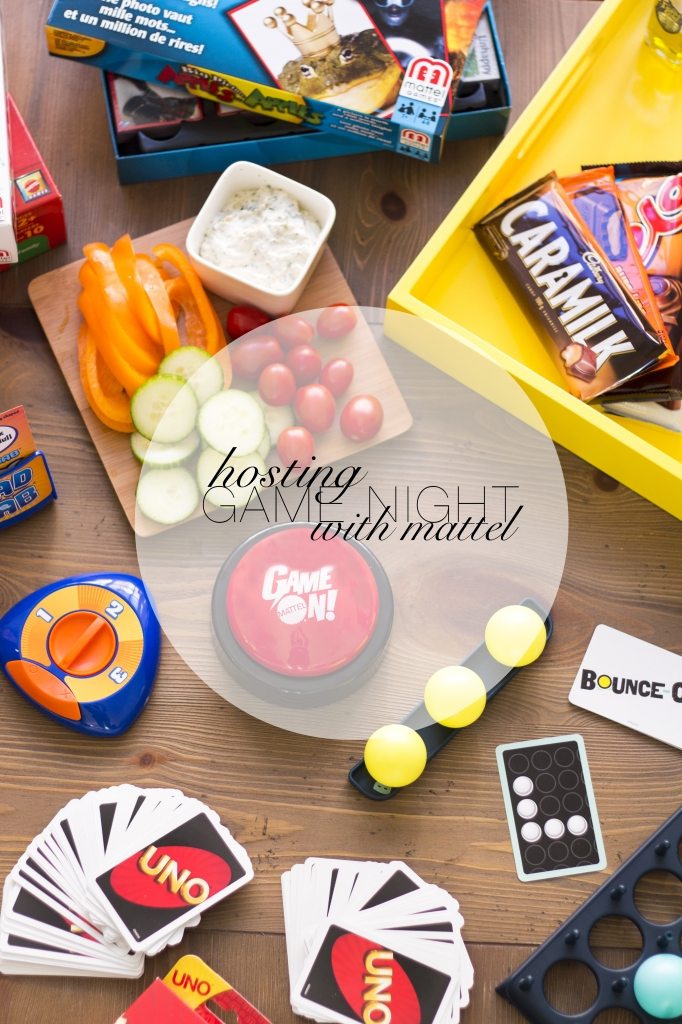 A few weeks ago, Mattel approached me about writing a post on their new program called Anytime is #GameTime. I was so excited about working with Mattel as my family and I have always loved game night. I had always found spending time playing board games with my friends and family an opportunity for bonding, as it is much more interactive than say movie night. Mattel Sent me over a whole box of games and a big "Game On" buzzer that I can press at any time to declare #GameTime! I received classic games like Mad Gab and UNO, that bring back so many memories, a new game called Bounce off that is really fun and competitive, and Apples to Apples Big Picture. I was thrilled about Apples to Apples because I didn't realize it was available in a picture version. Apples to Apples is always a staple at game night in my house and I am loving adding this new picture game into our game night!
In our home game night is not meant to be fancy. It is about being relaxed and letting loose, and the snacks have to match that. I love to have some simple snacks and drinks available like an easy veggie tray and homemade dip, freshly popped popcorn with infused olive oil, and of course candy and chocolate for those with a sweet tooth! For drinks I love to make a classic caesar complete with celery, olives and pepperoni garnish.
If you think you might want to host a game night with these truly classic and fun games make sure to head on over to the Mattel Game On Facebook page! They are giving away prizes every week and all you have to do is answer the weekly game challenge. And remember, anytime is #GameTime!