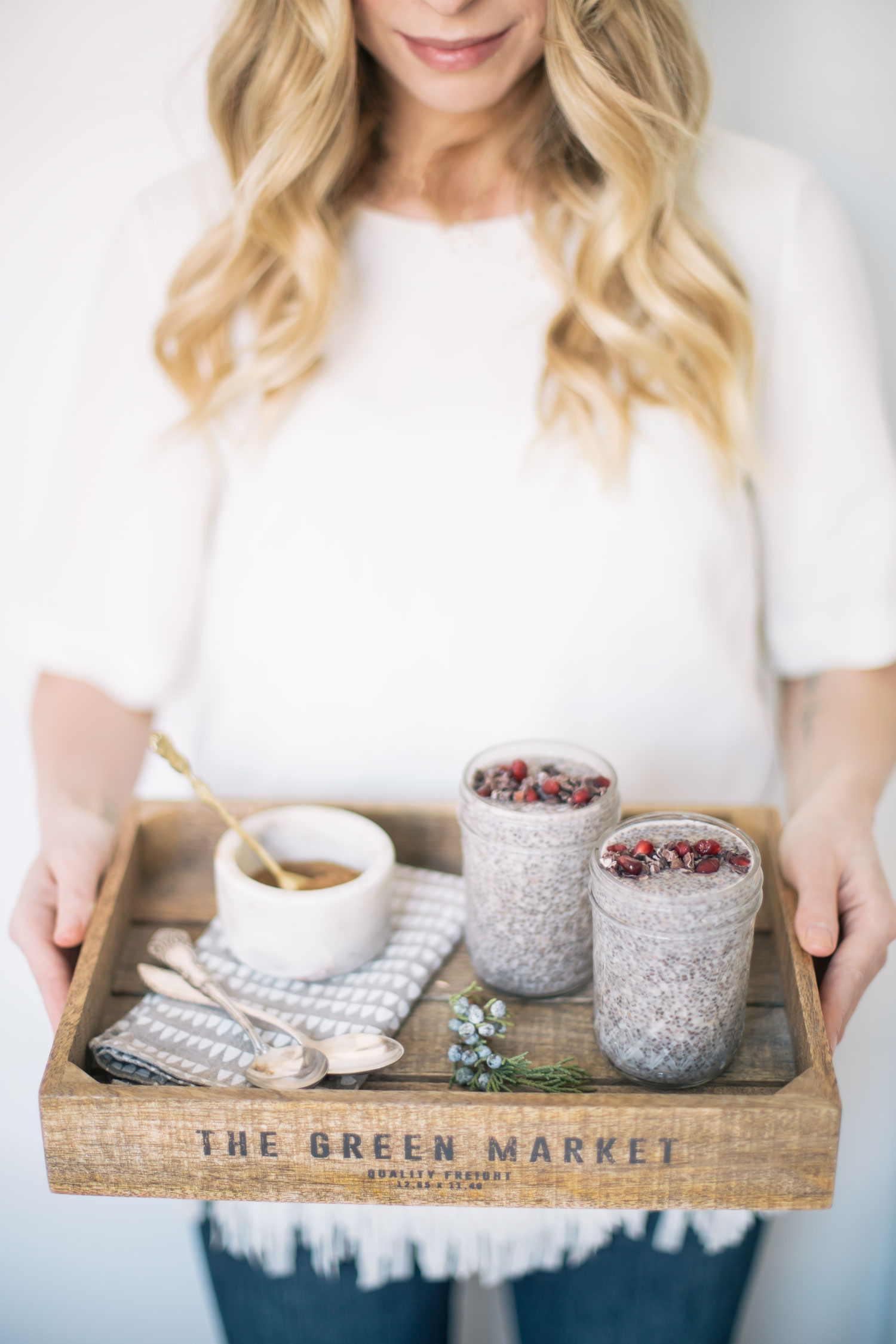 The holidays are wonderful for so many reasons. Spending time surrounded by those you love, decorating the tree, wrapping presents, twinkly lights, and of course, the food. Oh the food, so much to eat and so little time to do it. I admit, around this time my tummy becomes a little fuller and any self-control I had before the holidays basically flies out the window. It's definitely fun, but to be honest, the last few days I've felt myself slipping into a chocolate induced coma and my energy levels have dipped significantly. For this reason, I decided to whip up something healthy yet delicious that I could enjoy for breakfasts and snacks and that would fuel me throughout the last of this busy season. When on a recipe, I immediately knew that I wanted to turn to my old friend, milk. Not only is milk a healthy and versatile ingredient, but it contains nutrients and protein (8g per 250 ml) that keeps my mind and body feeling strong throughout the day. Chia is another amazing ingredient that offers Omega 3-fatty acids and is rich in antioxidants and fiber. Together, milk and chia make for the ultimate healthy combo. Of course, I also wanted to kick this chia pudding up a notch and add a holiday twist so I decided to mix up a little chai spice. I added a dash of spice, vanilla bean and a drop of yogurt for an extra boost of protein. I then topped my chia pudding with some pomegranates, cacao nibs, which add crunch and are much healthier than chocolate. This chai spiced chia pudding was delicious and tasted just like a holiday treat without the crash.
PS: If you're looking for other healthy options packed with protein, there are a ton of great recipes on the Dairy Goodness Website here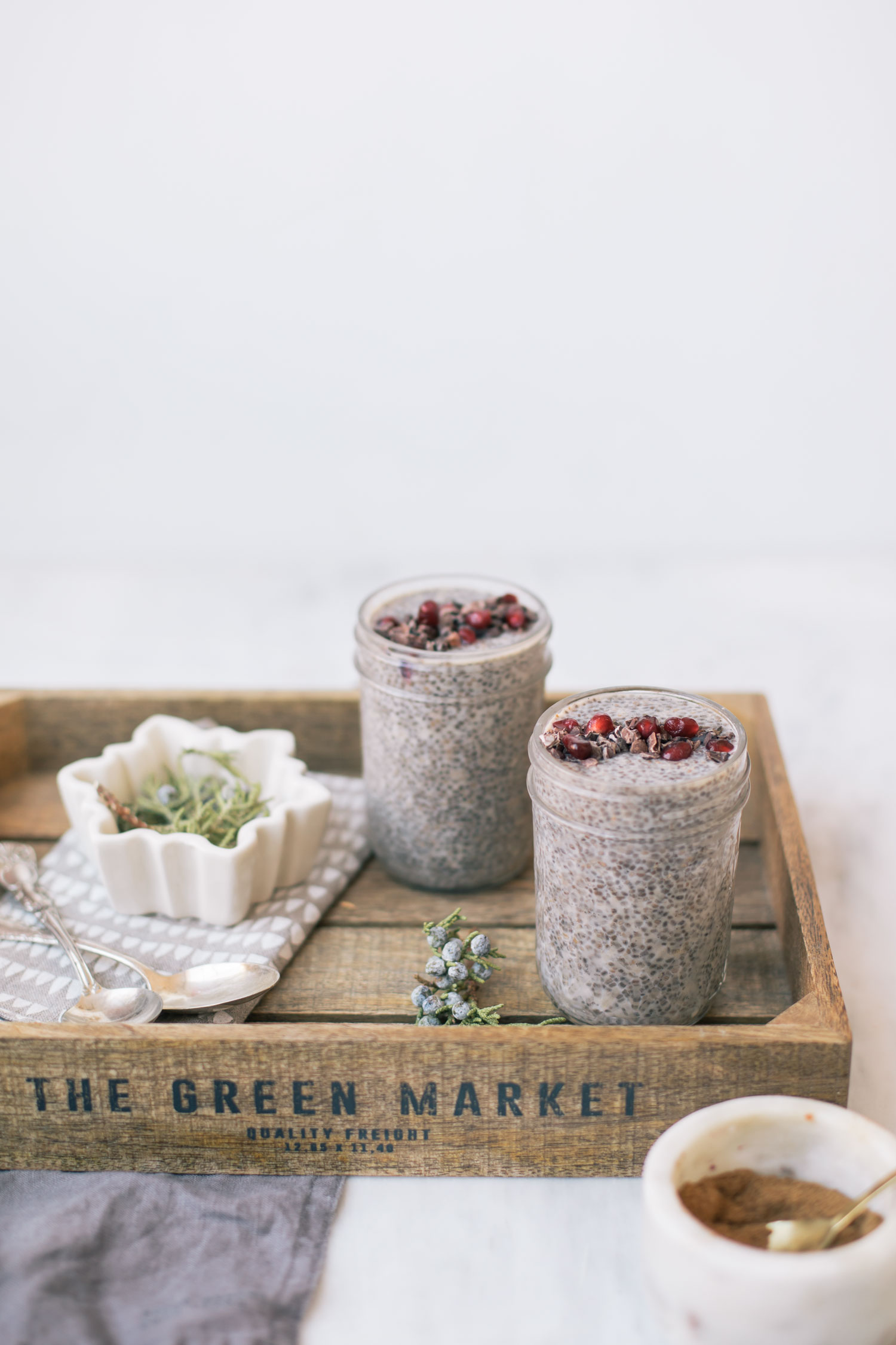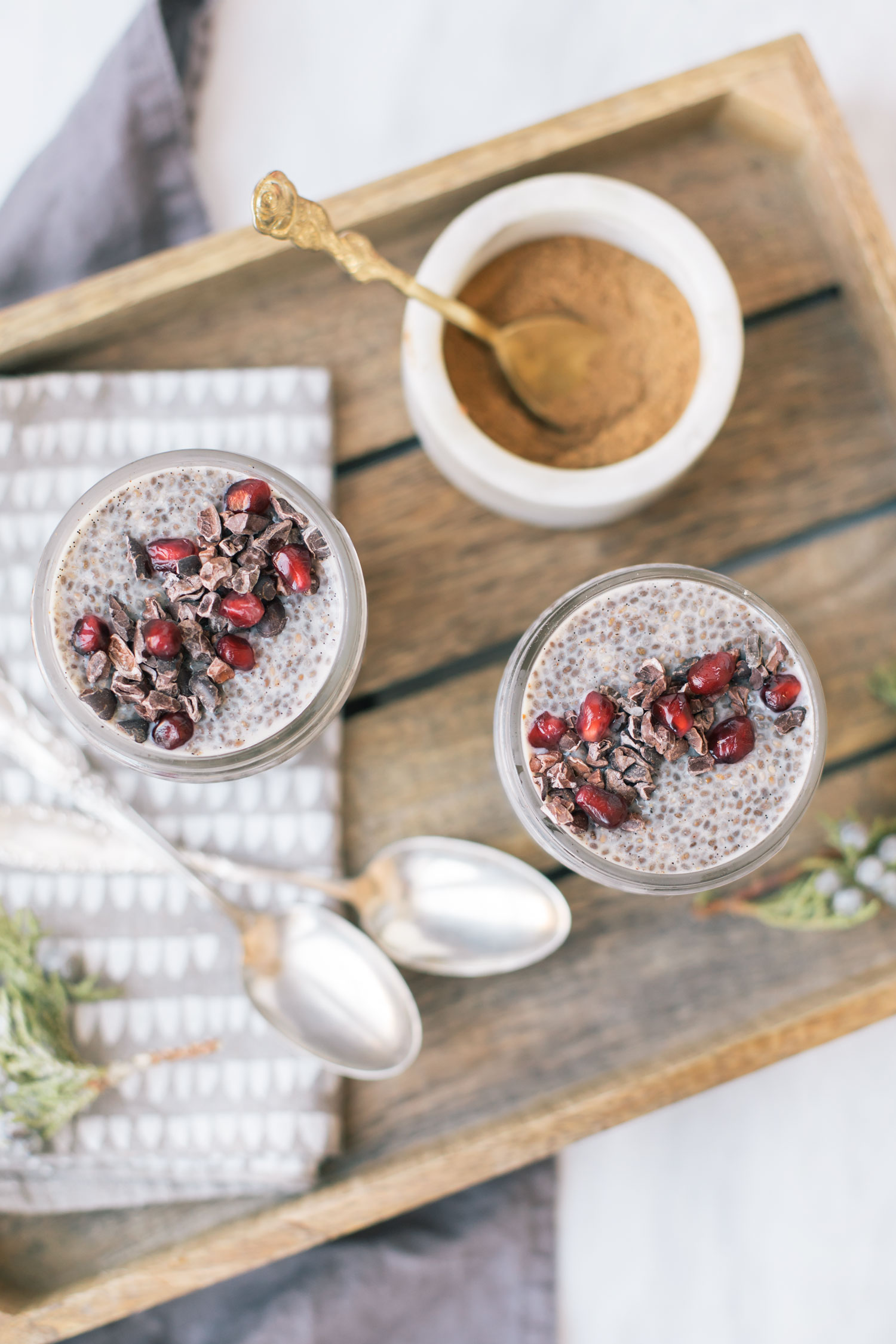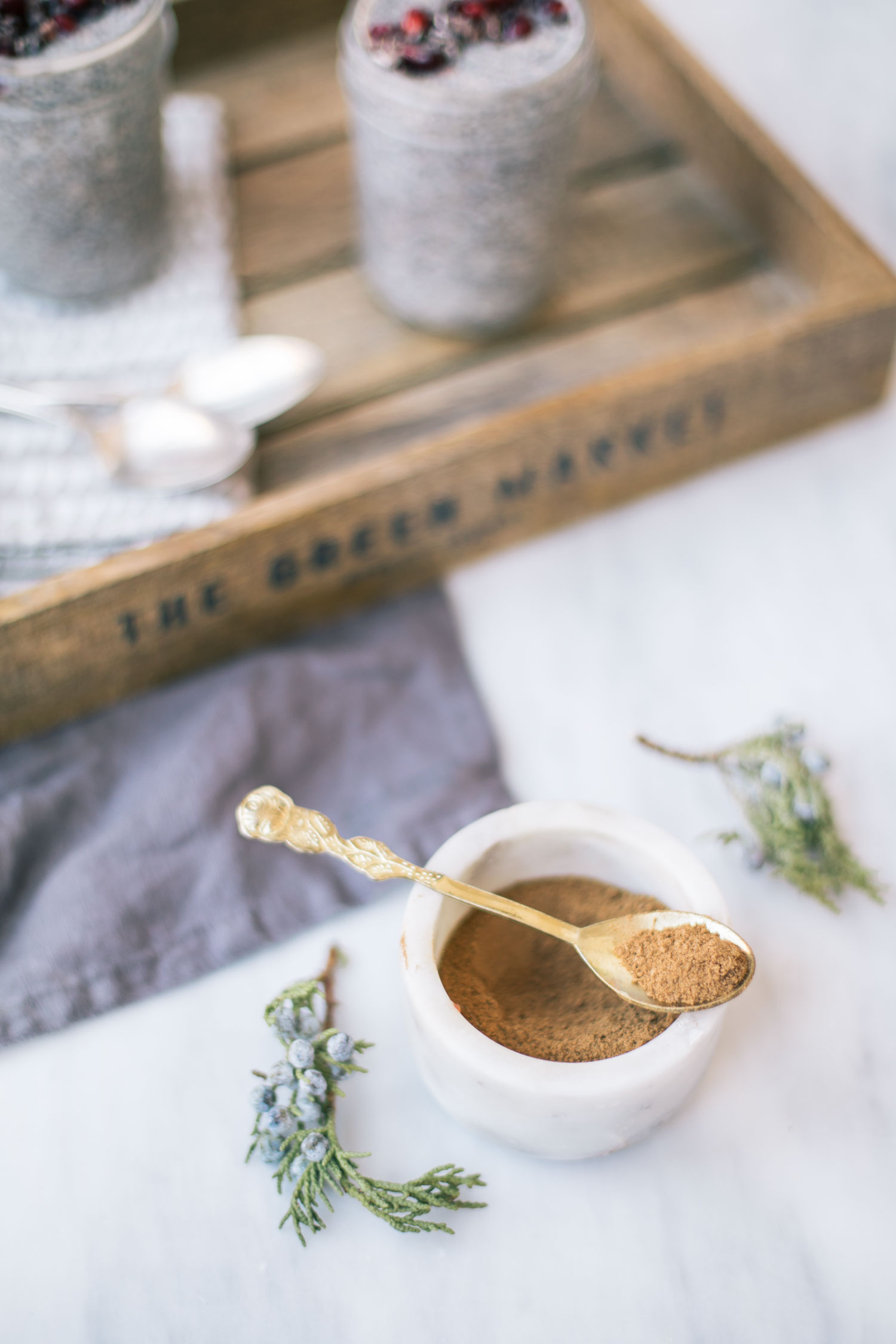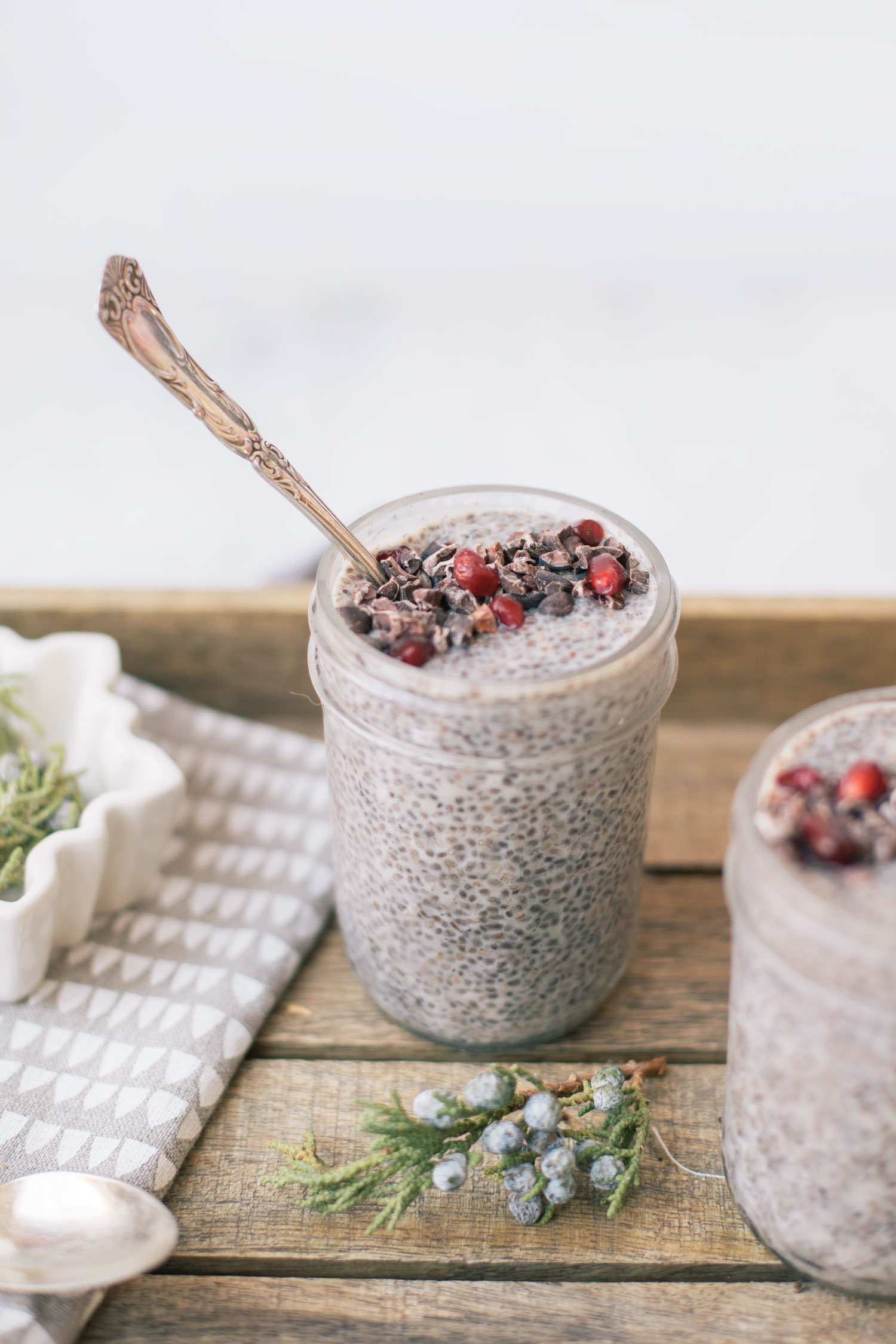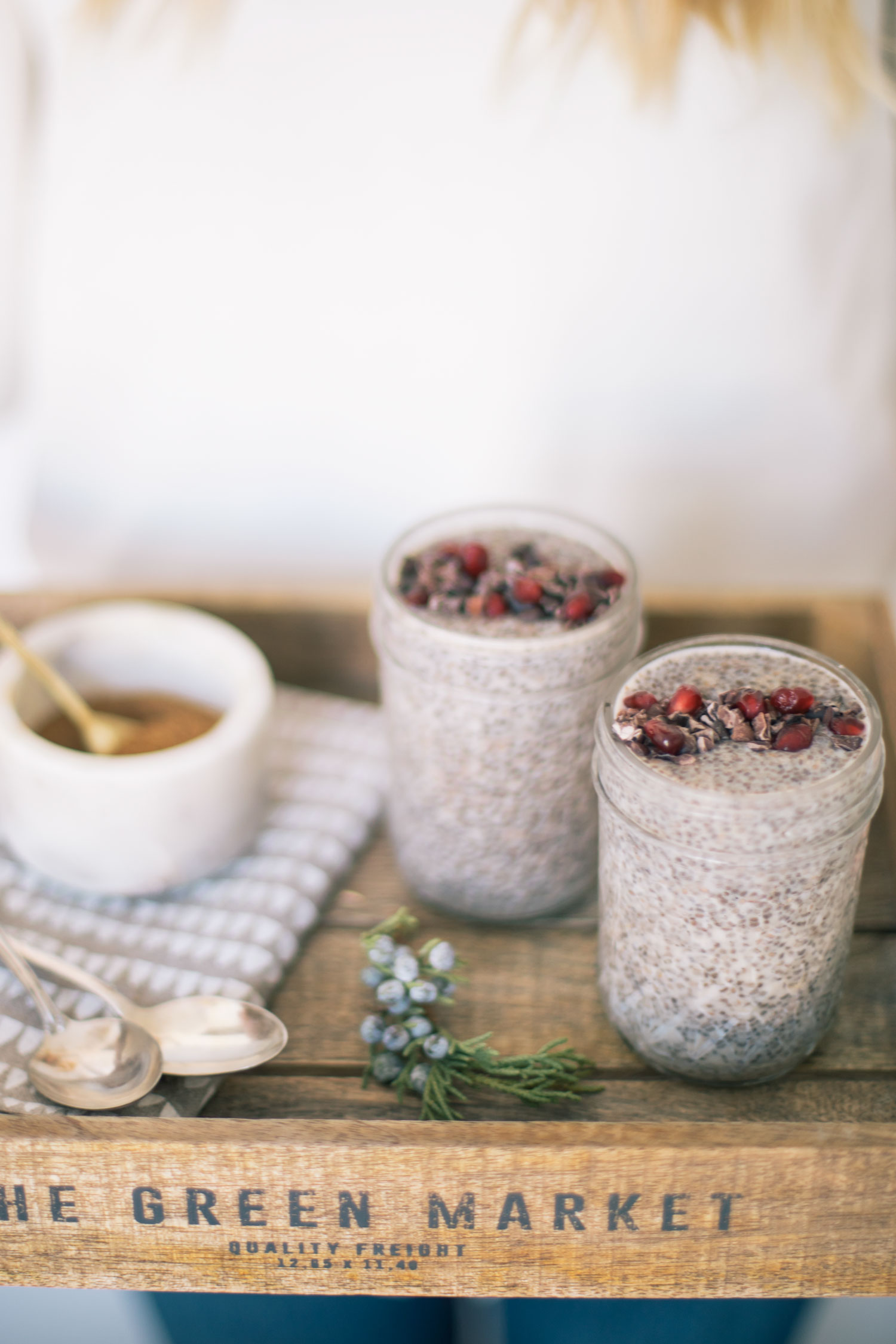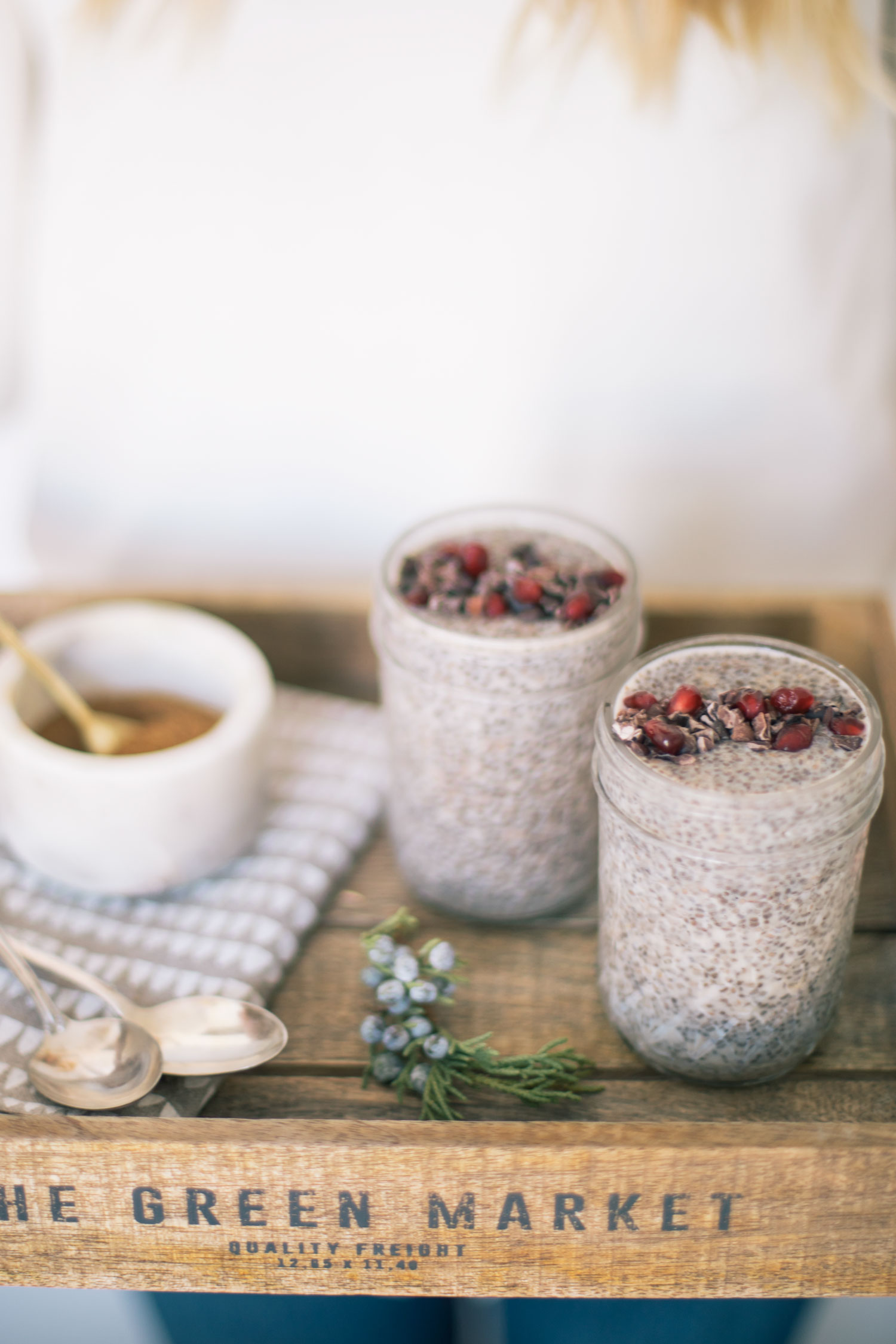 Chai Chia Pudding
2017-12-18 21:19:08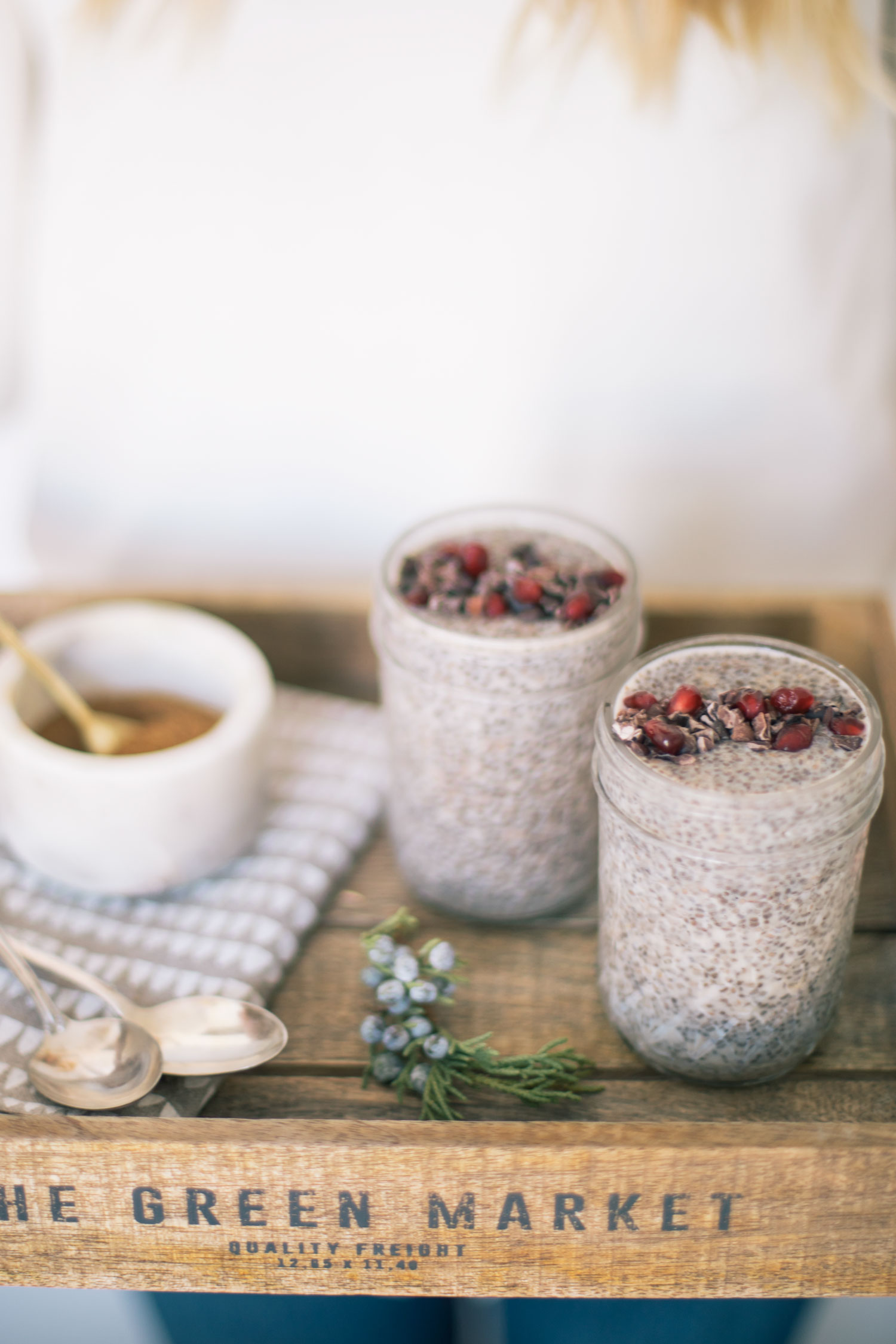 Serves 3
Chai Spice
1 teaspoon ground cardamom
1 teaspoon ground allspice
1 teaspoon ground cloves
2 teaspoons ground cinnamon
3 teaspoons ground ginger
Ingredients
2 cups milk
½ cup chia seeds
1 tablespoon vanilla yogurt
2 teaspoon chai spice
1 vanilla bean
pinch of salt
Chai Spice
In a small jar, whisk all ingredients together and use as needed.
Chai Spiced Chia Pudding
Add all ingredients into a large measuring cup, whisk and divide into smaller jars for serving. Place in fridge for at least 8 hours or overnight.
Before serving, top with cocoa nibs and pomegranate arils
Adapted from Dairy Farmers Of Canada
The Blondielocks | Life + Style https://www.theblondielocks.com/
This post was proudly brought to you by
Dairy Farmers of Canada