When a friend from college introduced me to Instagram a couple of years ago I remember being completely bemused by it. I had also just recently received an IPhone for Christmas, so the idea of taking pictures and posting them on social media was all too new to me. At the beginning of my Instagram days I didn't think about creating a well curated feed. Slowly I have come to find that taking time to plan my pictures and edit them on apps like Afterlight have become such an important part in driving traffic to my blog. I not only love Instagram for posting my own pictures, but also because there are many feeds that give me so much inspiration. These feeds almost all consist of style, food, home decor and of course some pretty cute pups! Read below to check out 10 of my favourite Instagram feeds and get a little peek of my own.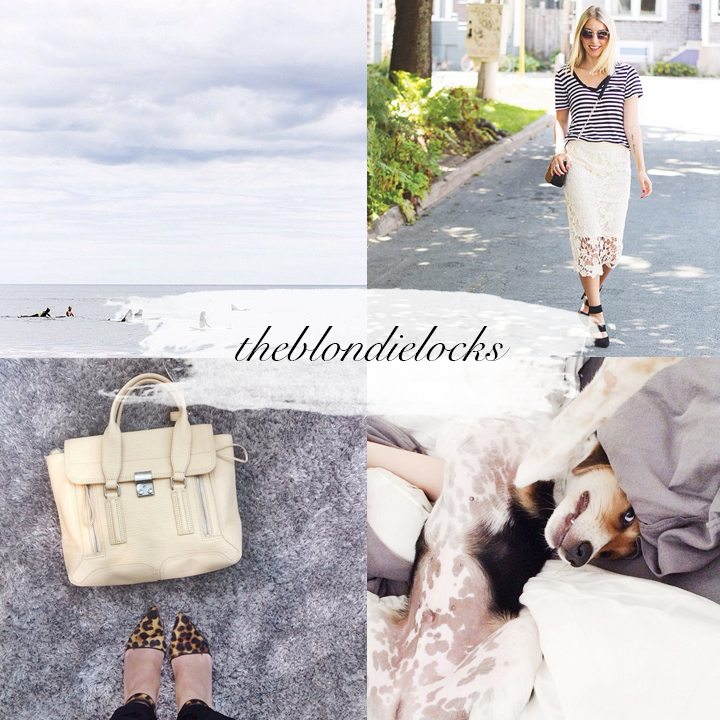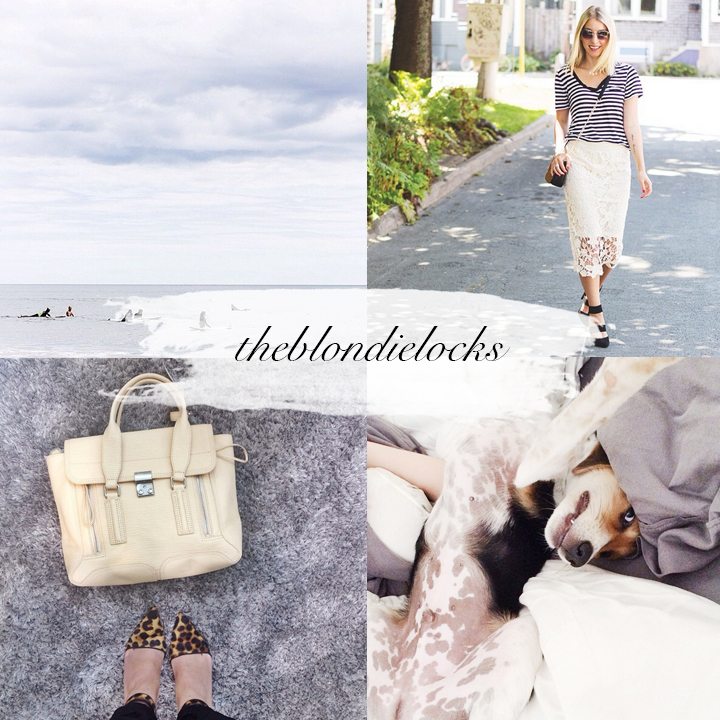 Instagram Feed: The Blondielocks
What to Expect: My personal Instagram feed consists of snippets of my blog posts along with everyday inspirations. Full of fashion, food, DIY and of course Milo, my feed is inspired by all of my favourite things.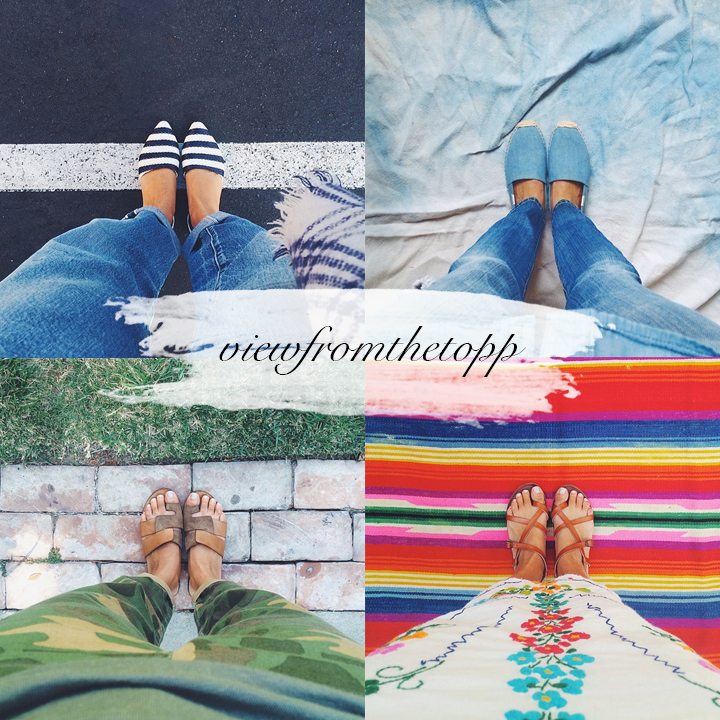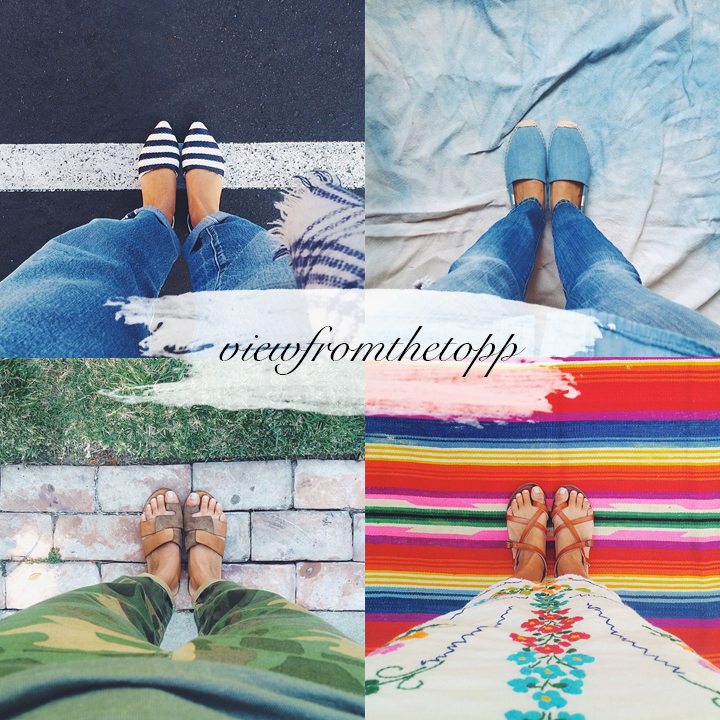 Instagram Feed: View From The Topp
What to Expect: Kate Brien from View From The Topp has an Instagram feed that follows a very particular theme…shoefies! This girl has one killer wardrobe and shoe closet, and she meticulously shoots them using the same angle to create an extremely uniform and visually appealing feed. I also love how she matches her outfits to the floor she shoots on (how does she do that!?).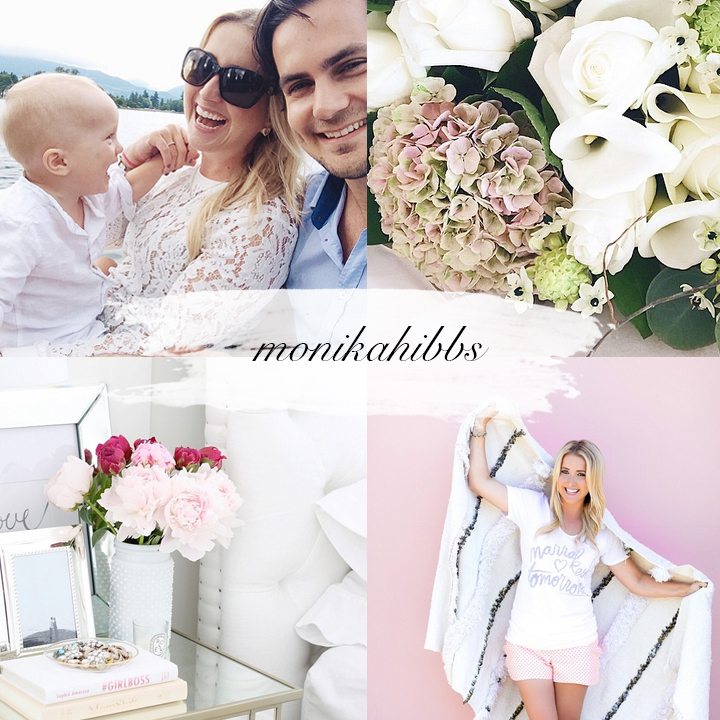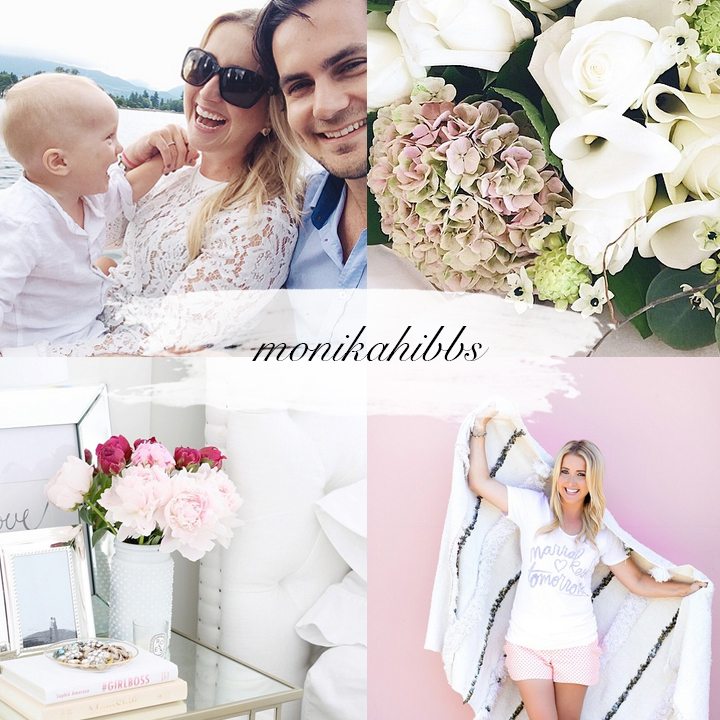 Instagram Feed: Monika Hibbs
What to Expect: Monika Hibbs (formerly The Doctors Closet) has one of those Instagram feeds that is dream worthy. Her use of bright white colours in almost every picture leaves her Instagram looking so bright and airy. She also has one amazing home that she decorated herself…and the cutest baby ever!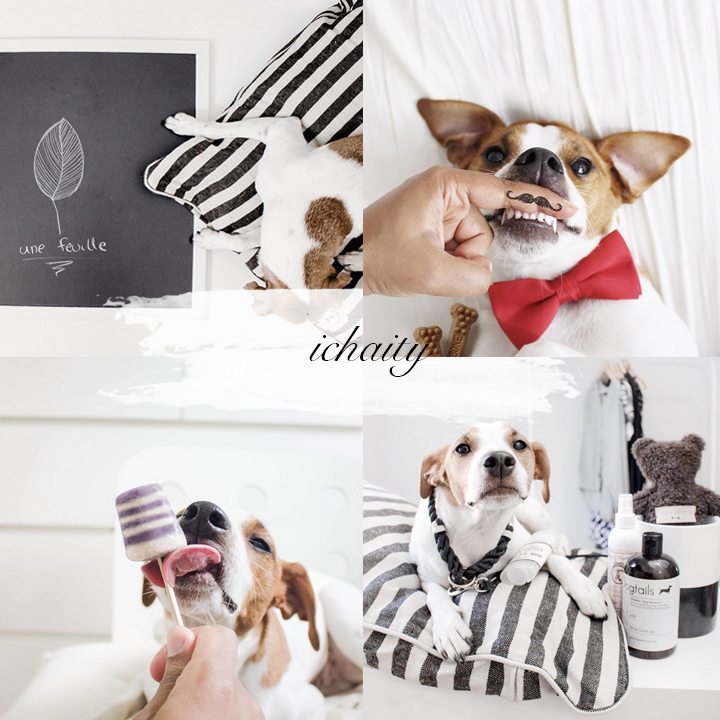 Instagram Feed: IChaity
What to Expect: Meet Riley, a French Canadian dog who completely makes my day with his (I mean his owner's) perfectly crafted pictures. I love the minimalistic white and grey colour palette of this feed, and also enjoy how gracious Rileys owner is. There are also some great tips for homemade dog treats and extremely stylish dog products.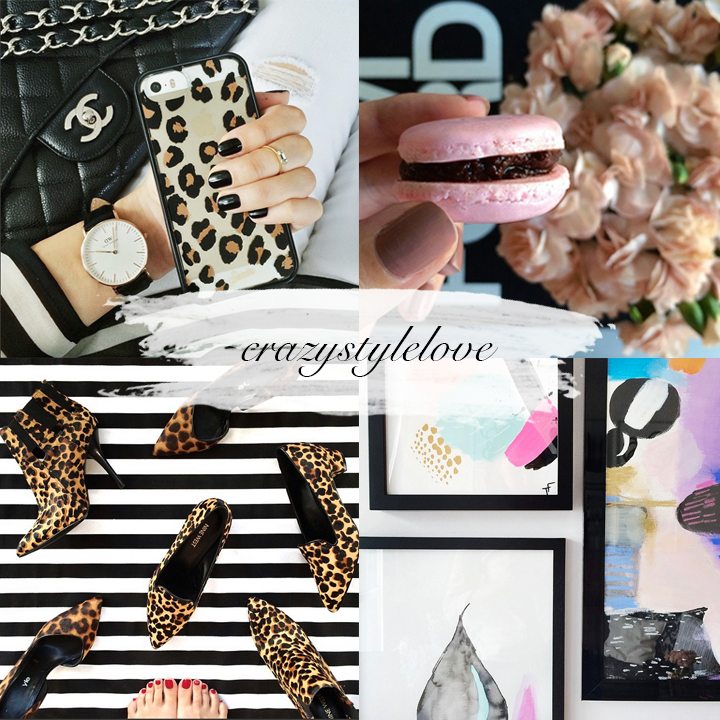 Instagram Feed: Crazy Style Love
What to Expect: Jenny From Crazy Style Love has some of the most creative and brightest Instagram pictures out there. She manages to make even the most basic things, like a smoothie, look like something from a magazine. This feed is the perfect balance between fashion, food and flowers, and I am in love…Crazy Style Love!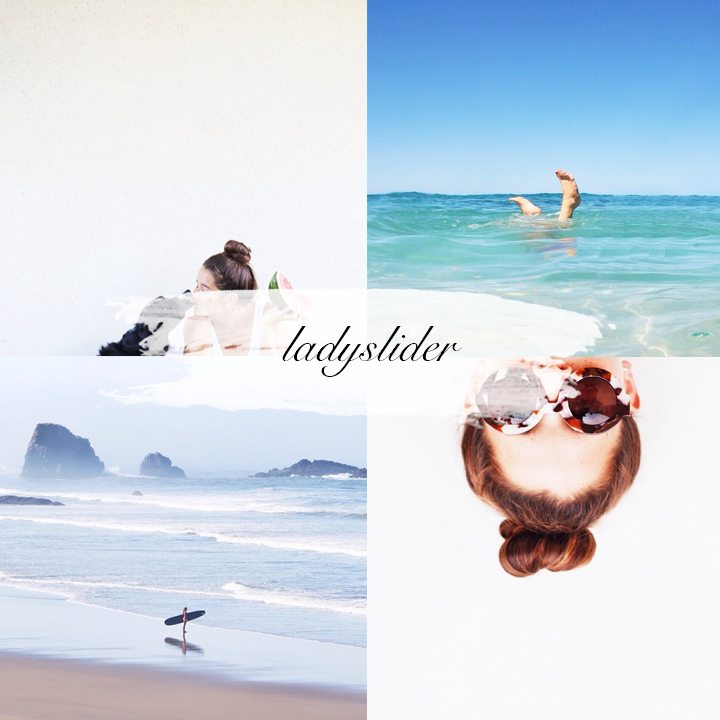 Instagram Feed: Lady Slider
What to Expect: If I were a surfer girl I think I would want to be Tara Michi. This girl is one badass chick who mixes surf culture, style and of course one cute pooch into her stunning Instagram feed (who can resist?). I am a sucker for ocean pictures, and these are some of the most beautiful I have ever seen. She can also style a killer top knot.
Instagram Feed: Stephanie Sterjovski
What to Expect: Stephanie Sterjovski has amazing style but is also extremely talented in graphic design. She created her brand SS Print shop a couple of years ago and now sells in stores like Chapters/Indigo. I love her feed because it mixes fashion with snippets of her prints. She regularly teams up with Anna With Love and Tiffany Pratt and together they create some of the most glittery and girly shoots around!
Instagram Feed: Gray Malin
What to Expect: If I could afford an actual Gray Malin photograph I would be thrilled. His photos represent everything that is summer to me. Since I can't have a piece of his art in my home, his Instagram feed will have to do. I love this feed because it showcases how others have used his photographs in their homes, and snippets of colourful life.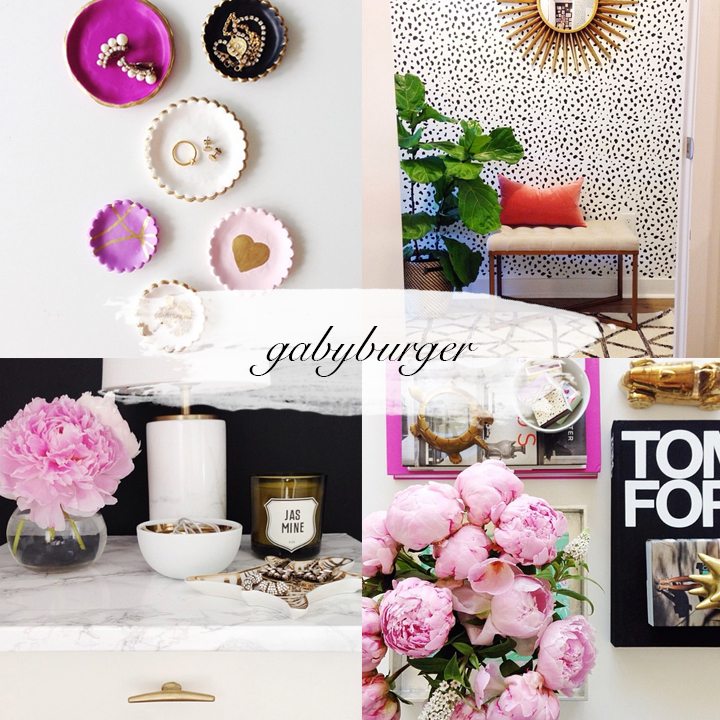 Instagram Feed: Gaby Burger
What to Expect: Although I love everything about this Instagram feed, including the fashion, food and fitness, my favourite thing has to be how Gaby has created the most beautiful home using affordable and handmade DIYs. From her custom painted leopard print entry way wall, to the most gorgeous end table (that I plan on copying), her creativity constantly inspires me to want to create more homemade goods.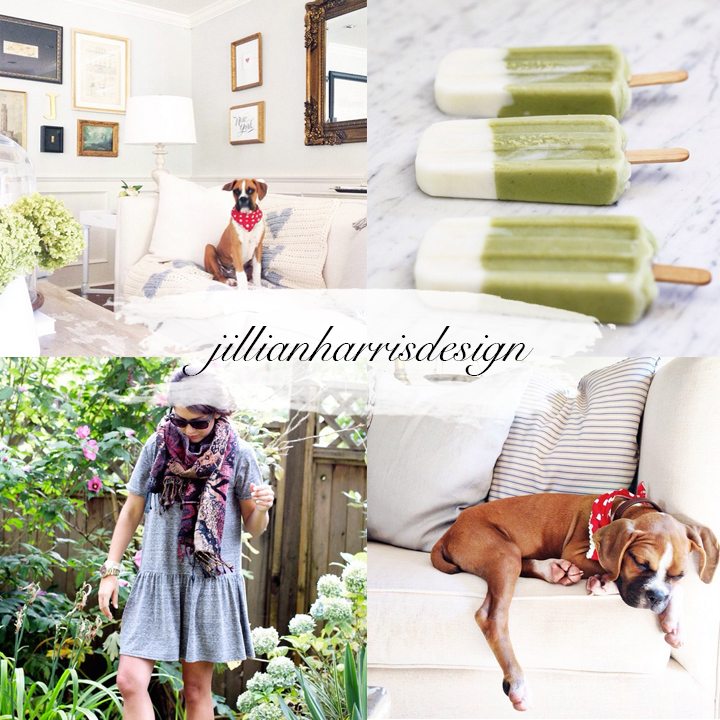 Instagram Feed: Jillian Harris Design
What to Expect: When narrowing down my top Instagram feeds, I ended up choosing Jillian Harris's because of Nacho. No not the kind you eat, Nacho is Jillian's little Boxer from Mexico. Jillian got Nacho around the same time as Jamie and I got Milo our little Caribbean dog. I have found it so cool to watch both of our pooches grow! Besides the fact that I am obsessed with Nacho, I also love Jillian's style, interior design photos and food posts.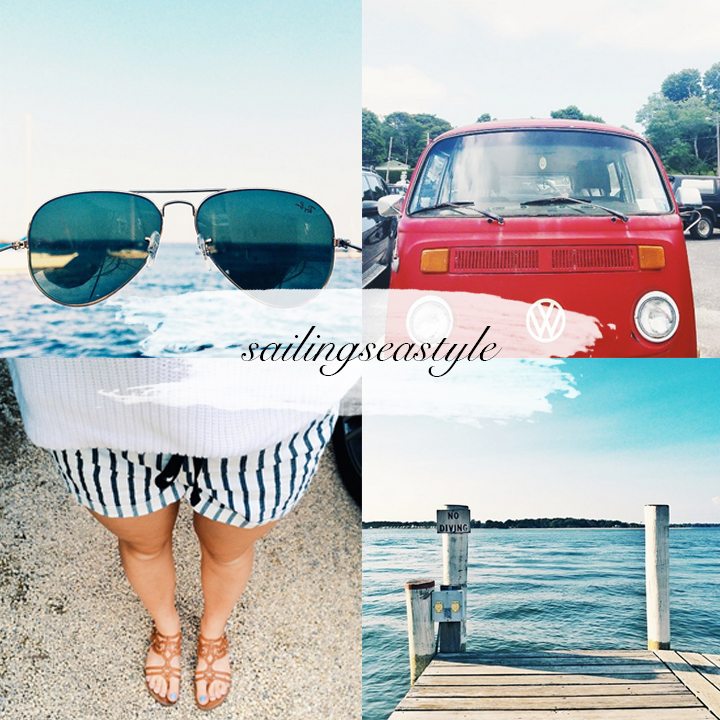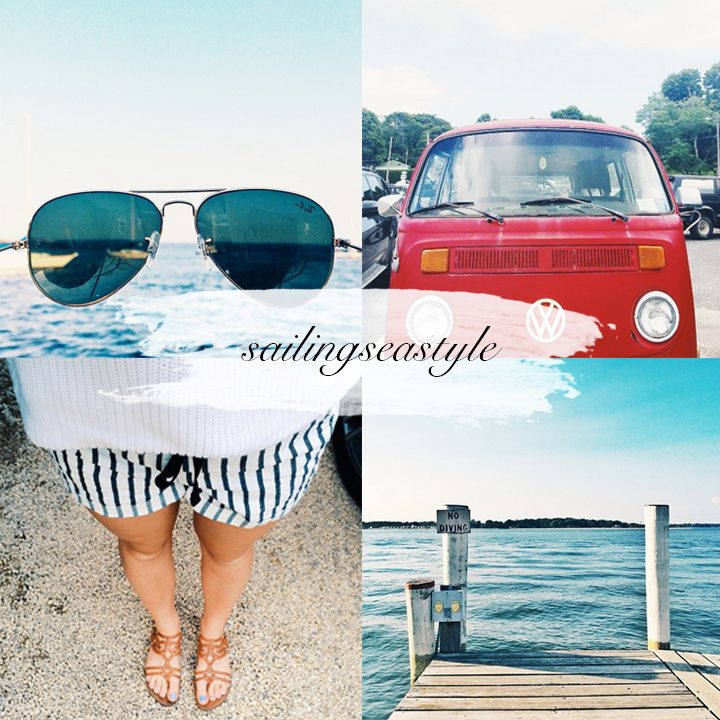 Instagram Feed: Sailing Sea Style
What to Expect: This Instagram feed by Sloane Kratzman is one that I recently stumbled on but quickly knew would become one of my favourites. I immediately connected with her nautical vibe and beachy chic style that I have always thought of myself as. If I can't be home in Nova Scotia by the ocean then Sailing Sea Style will be escape.