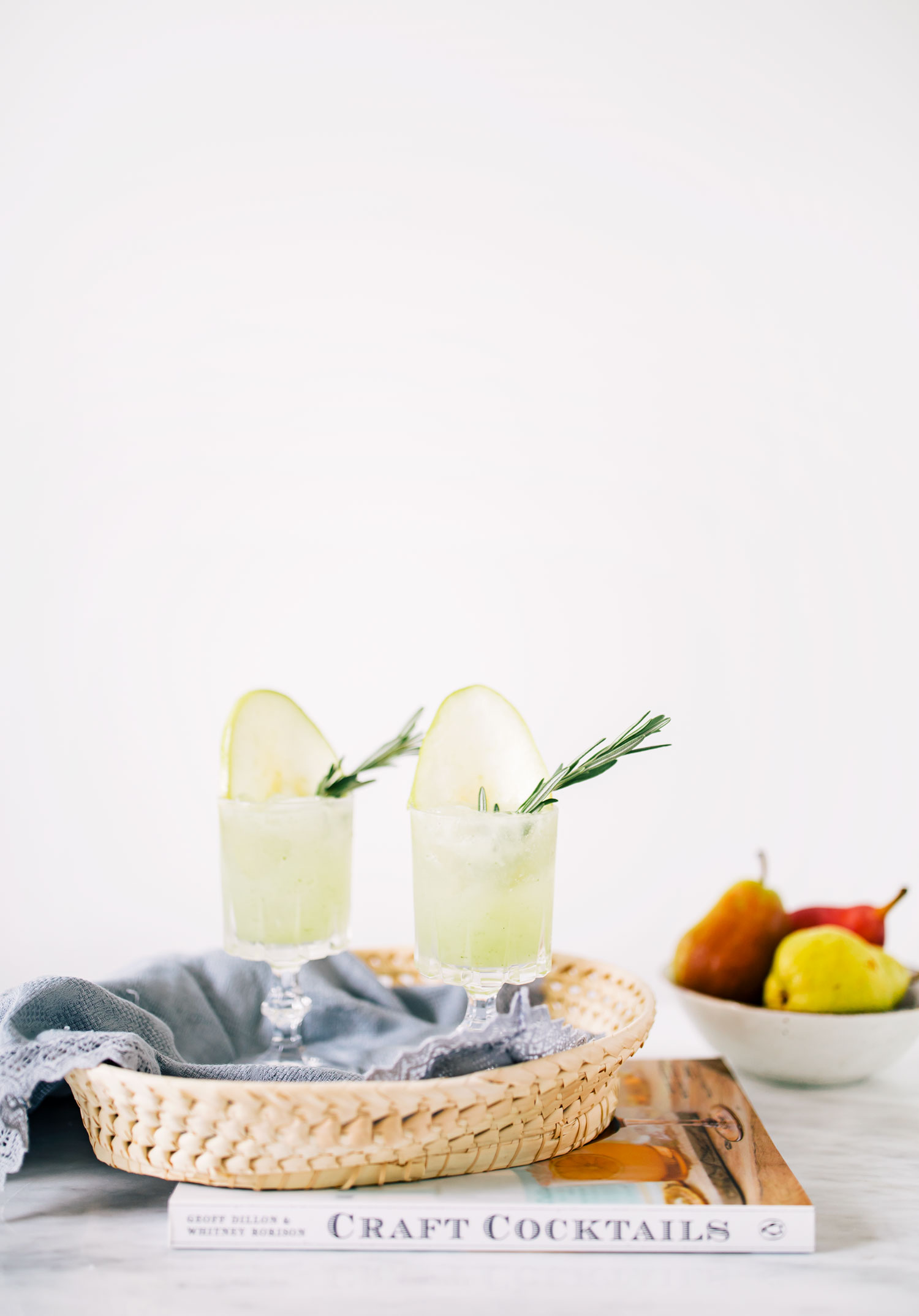 Just in time for Thanksgiving I have the most perfect cocktail to share at your family gathering this weekend (I know I will be!). I was recently sent the new Dillons Distillery Craft Cocktails book and I was absolutely thrilled that they sent along a few of the ingredients to make the Spiced Pear Fizz. I promptly asked them if I could publish the recipe from their book on the blog and when they agreed I got to work making this beautiful looking libation. I've been eating more pears than ever this fall as Edwin loves them, so I already had all of the ingredients in my kitchen, yay! This drink may look intimidating but the recipe is broken down into a few easy steps and putting it together is very simple. The result is a delicious mix of fruity, sour, warm and spicy…everything I want in a fall cocktail! Cheers!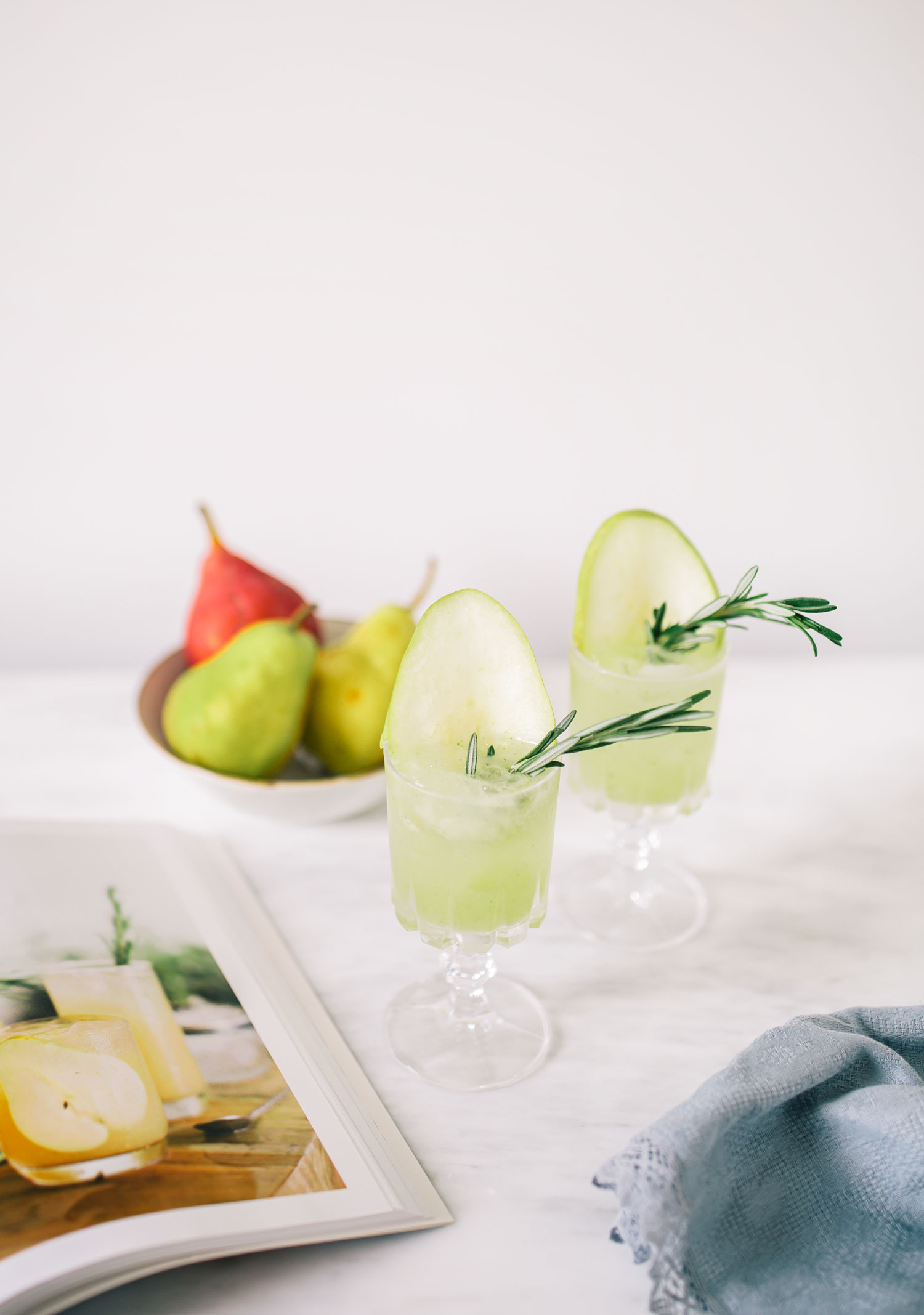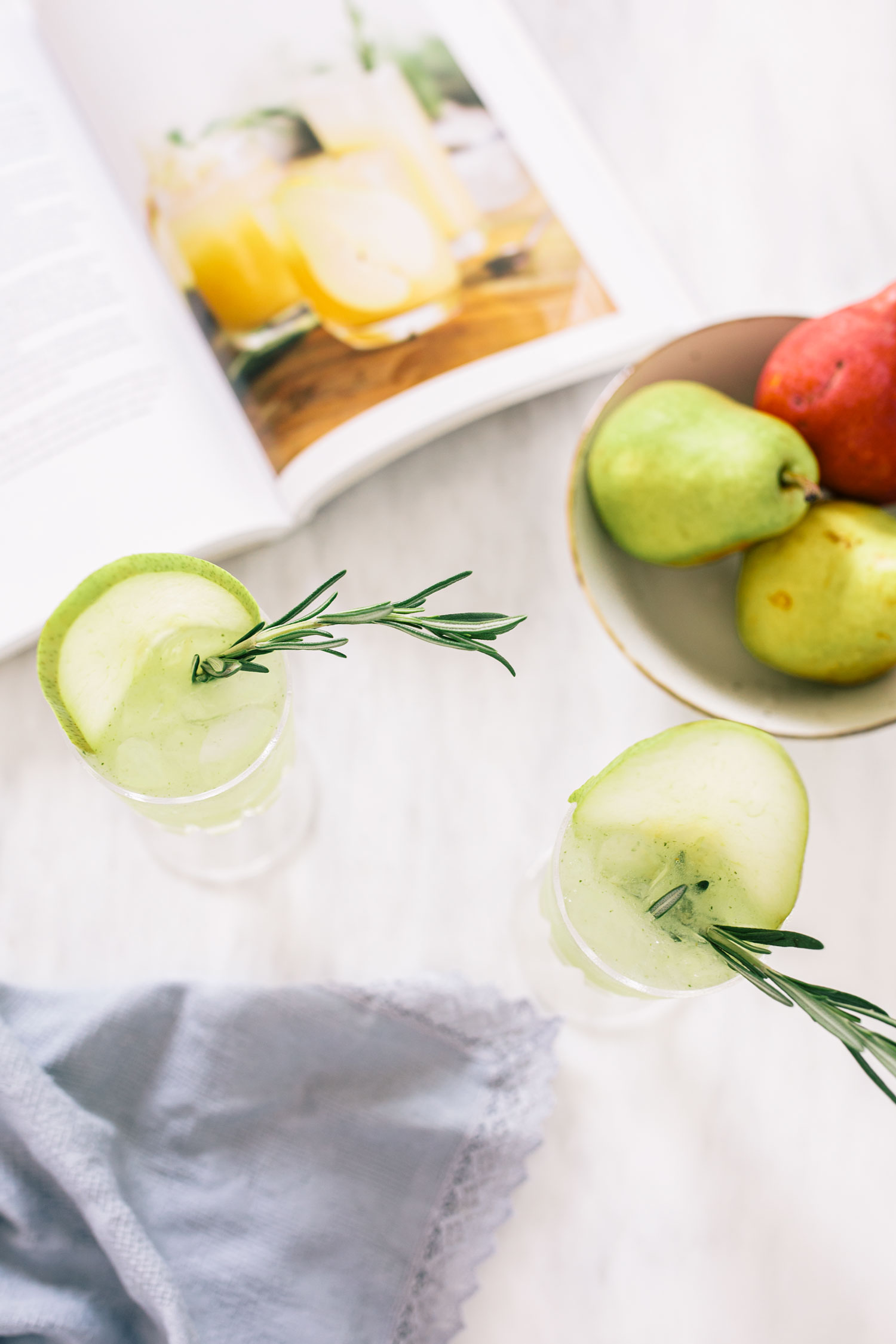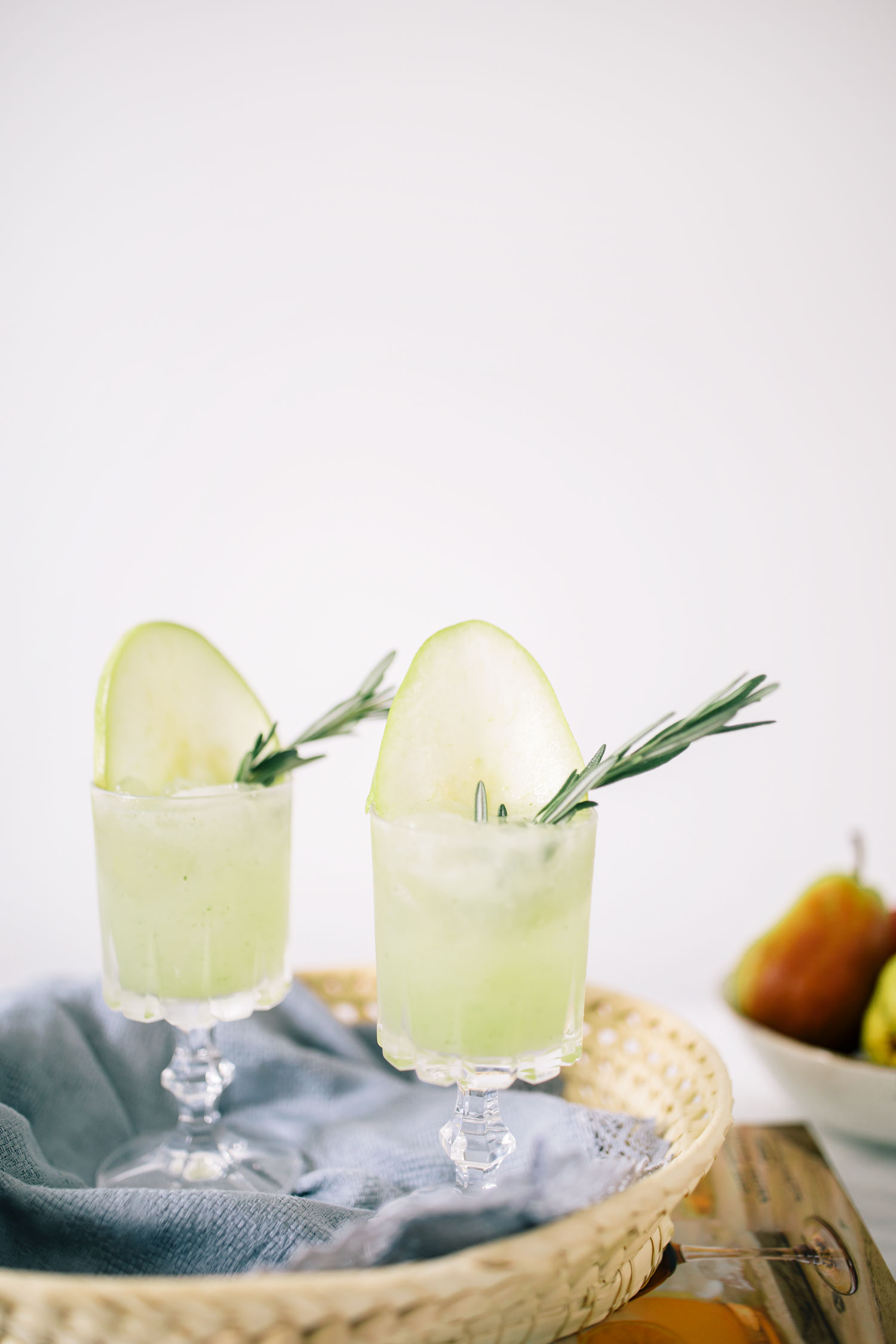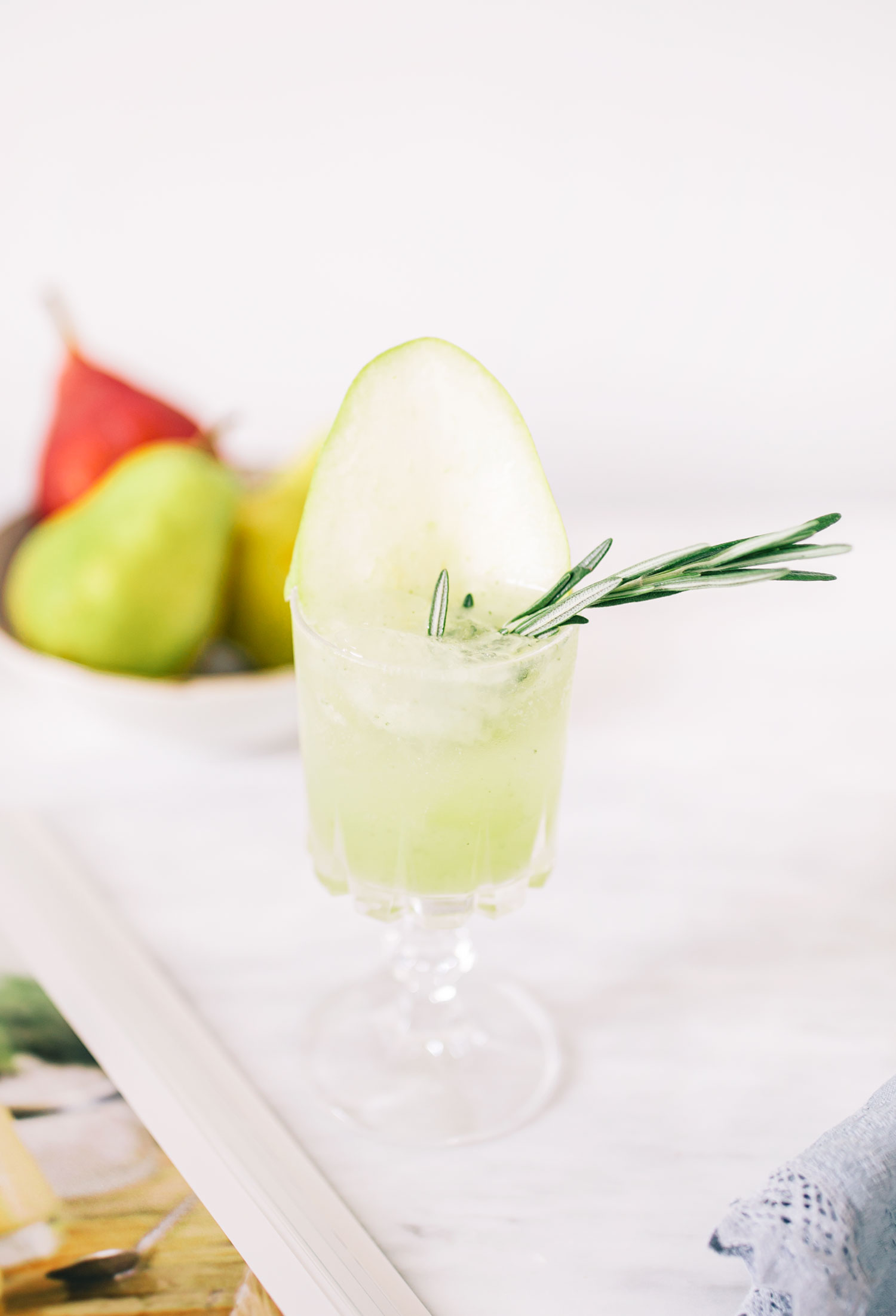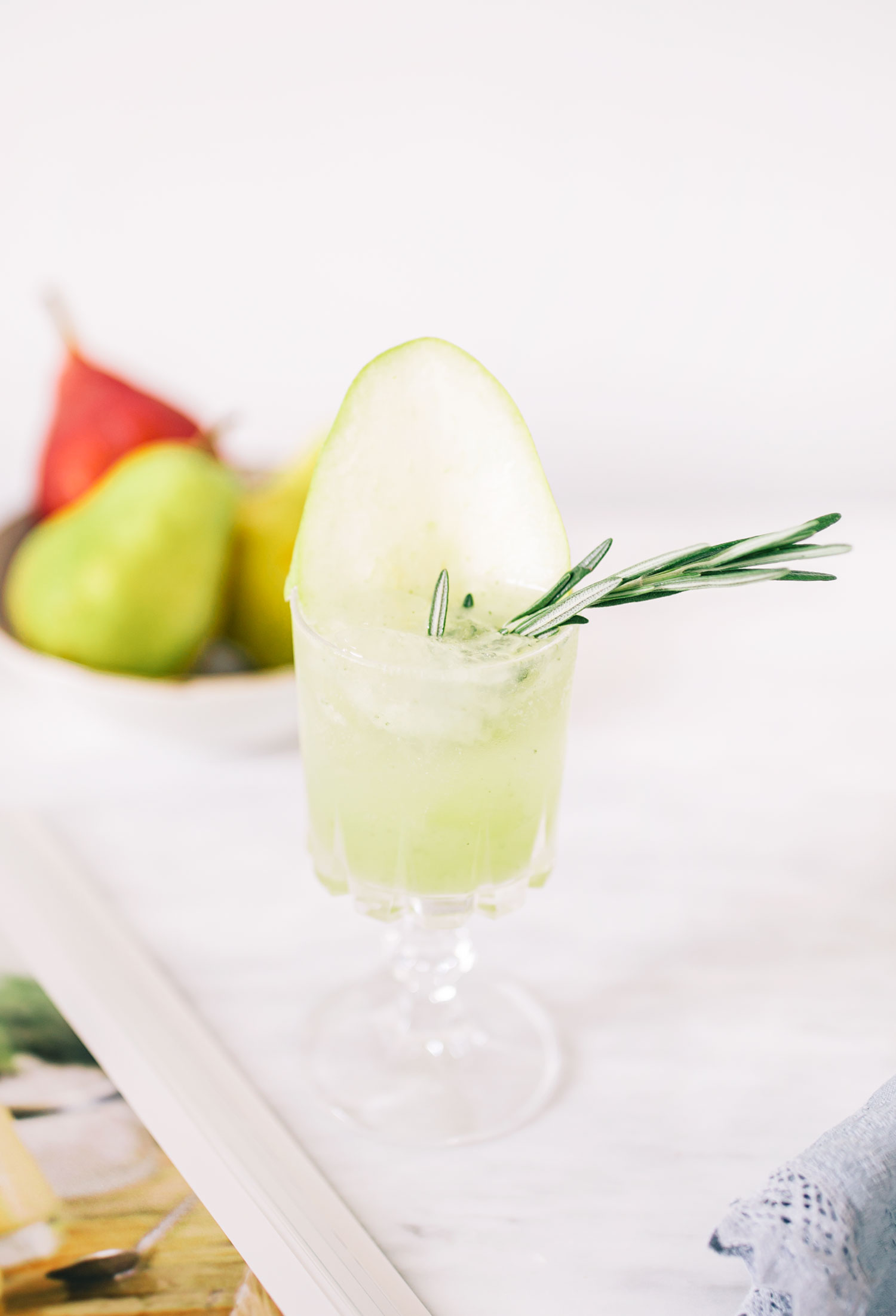 Dillons Distillery Spiced Pear Fizz
2019-10-10 19:27:51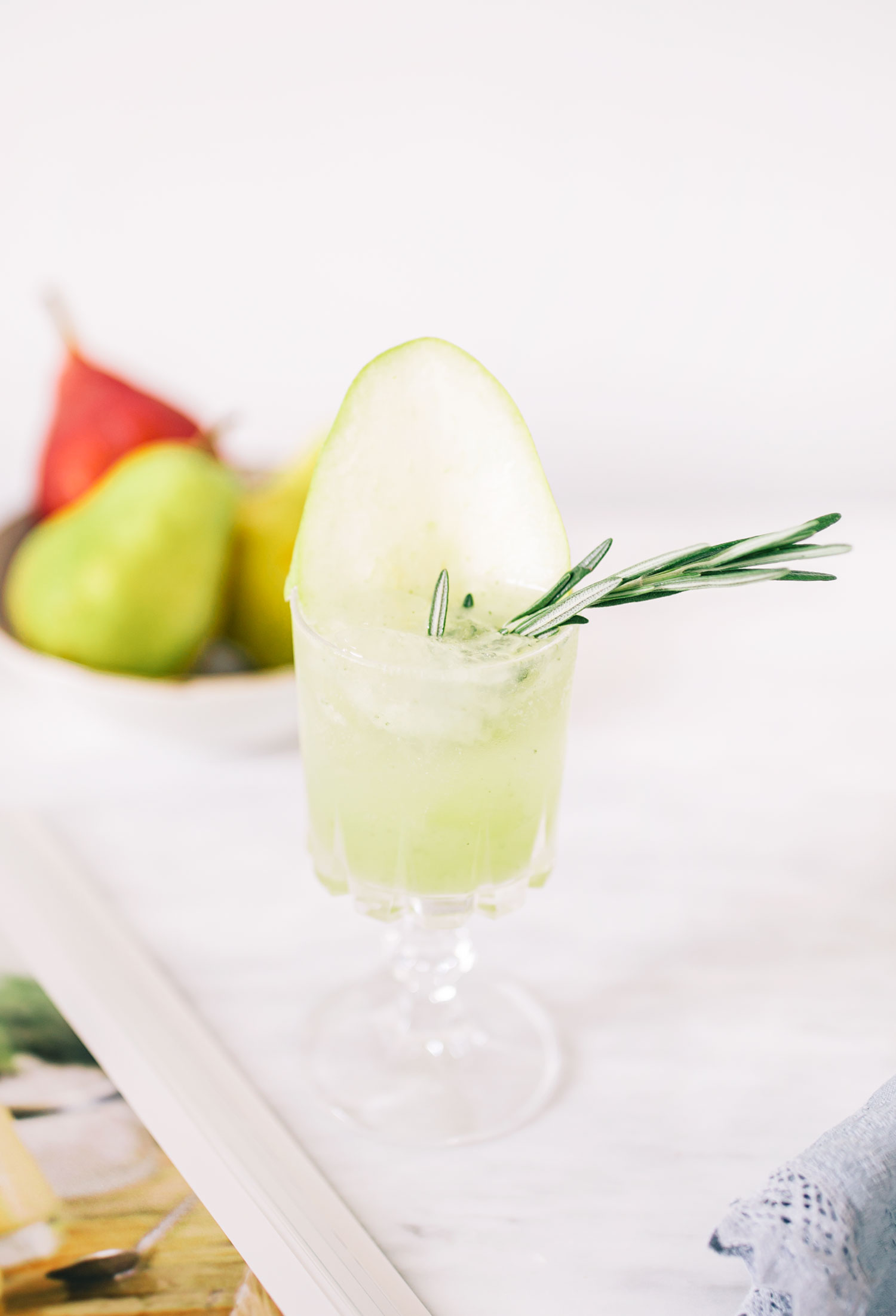 Serves 8
FOR THE PEAR PURÉE (makes about 2 cups, enough for 10 cocktails)
4 pears, peeled and cored (bosc or barlett pears work best)
3 oz fresh lemon juice
1 tbsp fresh rosemary leaves
FOR THE ROSEMARY AND CLOVE SYRUP (makes about 2 cups, enough for 10 cocktails)
1 cup granulated sugar
1 cup water
2 TSP whole cloves
6 fresh rosemary sprigs
FOR THE COCKTAIL
12 oz gin
12 oz pear puree
6 oz rosemary and clove syrup
6 oz fresh lemon juice
16 dashes pear bitters
handful of ice cubes, more for serving
8 oz soda water
8 pear slices, for garnish
PEAR PUREE
Slice the pears and add them into a blender along with the lemon juice and rosemary. Blend on high speed until smooth. Gently strain the mixture through a fine-mesh sieve
ROSEMARY AND CLOVE SYRUP
Combine the sugar, water, cloves and rosemary in a small pot and bring to a boil, stirring until sugar has dissolved. Remove the post from heat and let stand for 30 minutes.
FOR THE COCKTAIL
Add the gin, pear puree, syrup, lemon juice, and bitters into a large mason jar. Add the ice, cover with the lid and shake vigorously for 15 seconds. Fill 8 highball glasses or rocks glasses with fresh ice cubes and strain the cocktail into the glasses. Top each glass with soda water and garnish with rosemary and a pear slice.
The Blondielocks | Life + Style https://www.theblondielocks.com/