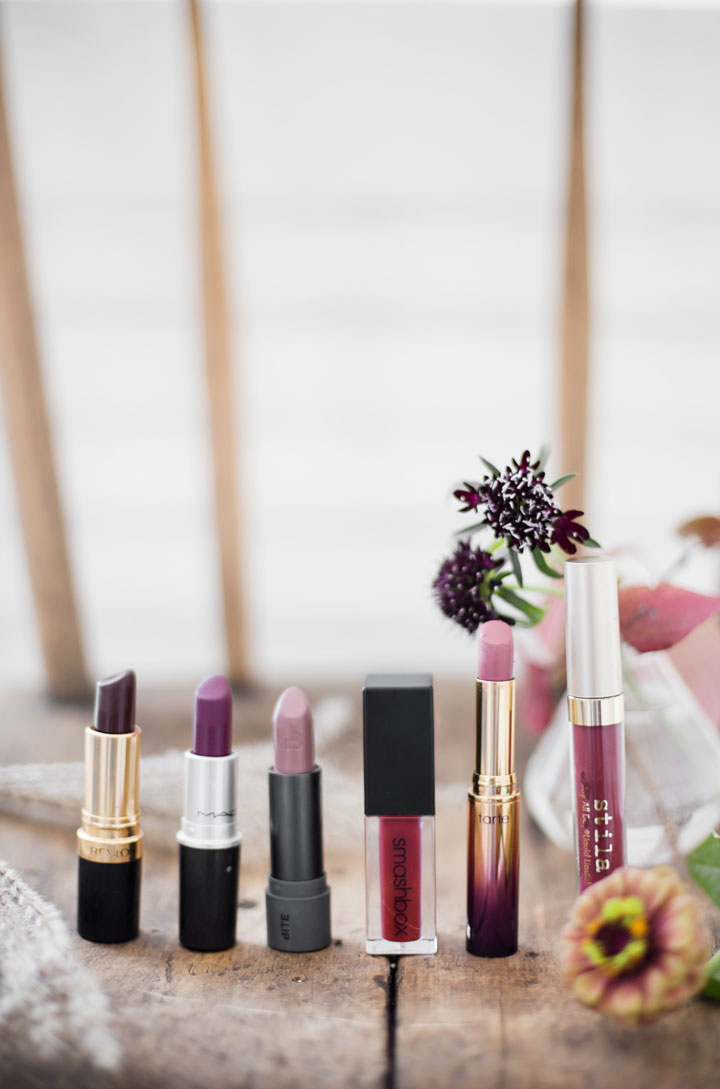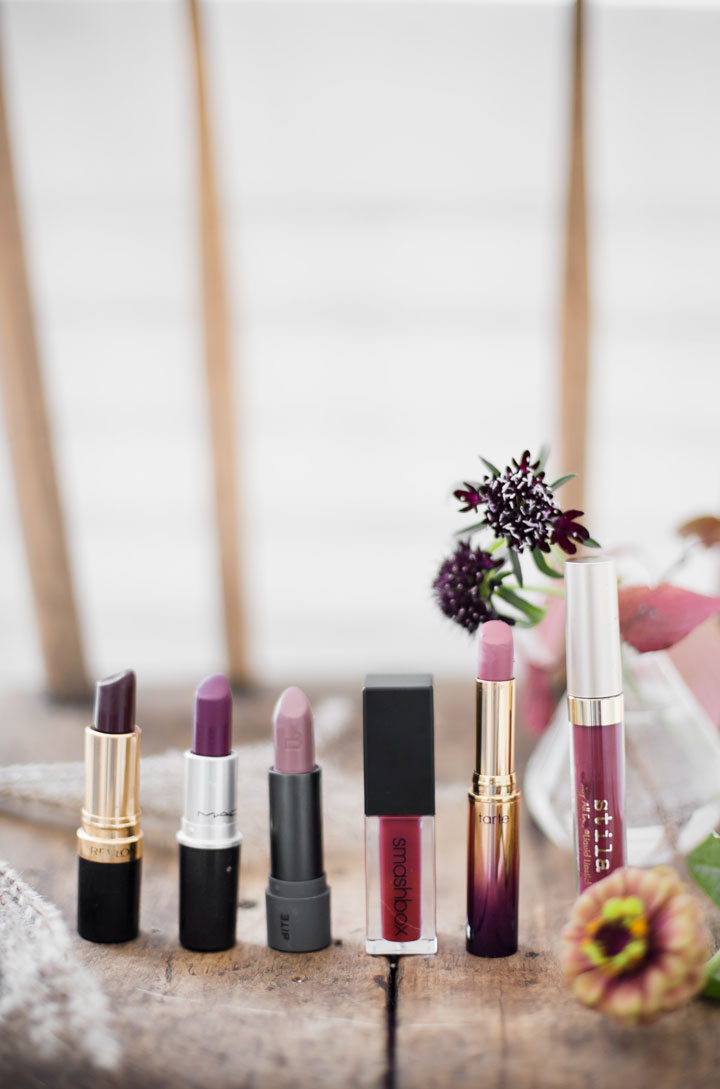 Moody lipsticks in the fall are as essential to me as say a cozy sweater and a warm cup of coffee or tea. Since college I've been experimenting with bold, vampy lipsticks and they have sort of become my signature in the way of my every day beauty looks. I've tried my fair share of lipsticks from creamy and sheer to matte and opaque, stick formulations to liquid lipsticks. But it hasn't been until now that I've done a round-up of some of my must haves. Admittedly I have 2 huge makeup bags full of lipsticks that I rotate frequently and although rounding out this list was a challenge, I have come up with 6 amazing lipsticks that I think everyone needs in their fall makeup kit.


1. Bite Beauty Amuse Bouche Lipstick in Thistle: Bite Beauty is a relatively new beauty brand to me. I was sent a few of these lipsticks back in the summer and while they bared cute names (kale, lavender jam) the ultra bold colours like black and deep hunter green intimidated me. The one lipstick that stood out to me that I knew that I wasn't afraid to try was Thistle, a mauve infused taupe that offers the perfect purple meets taupey- grey pout. I have absolutely nothing like this shade in my collection and it was an instant winner for me. The formulation goes on smooth and creamy and the colour is perfectly pigmented. This lipstick is also formulated with natural ingredients and it tastes and smells like citrus, so bonus!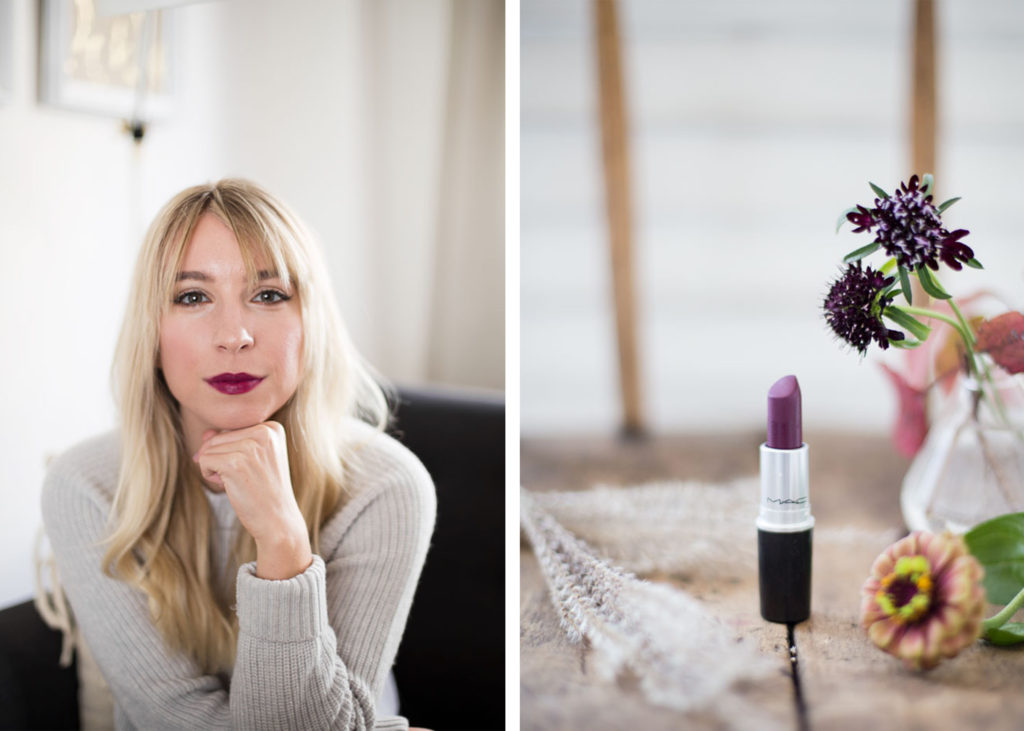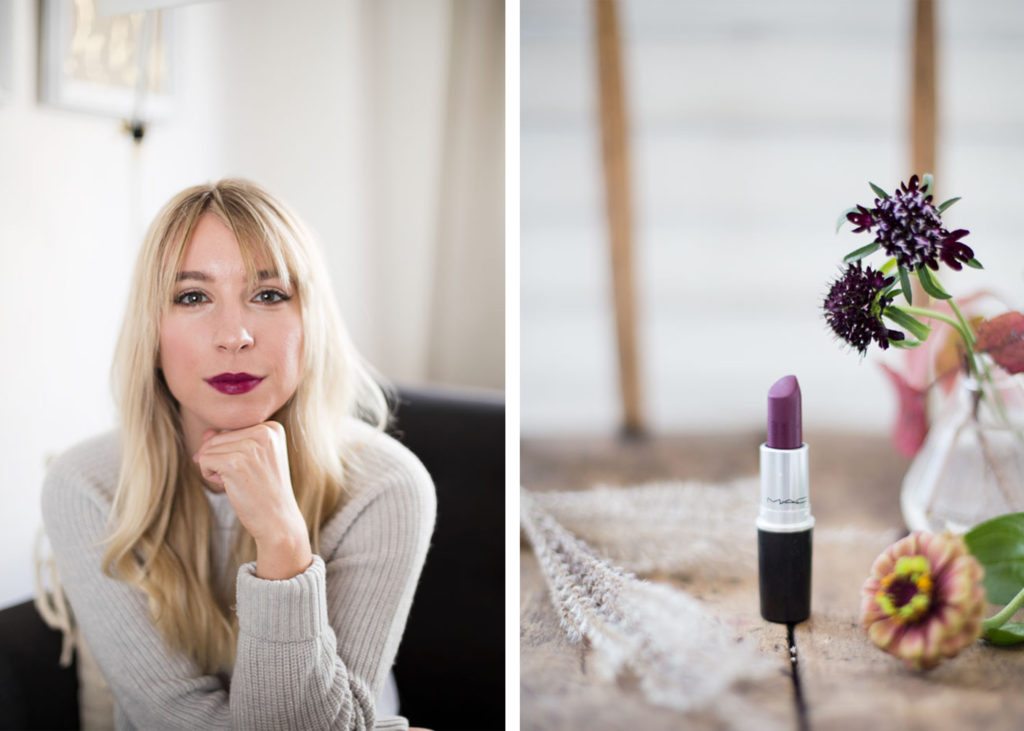 2. Mac Rebel: I purchased MAC Rebel a couple of years ago when Cupcakes and Cashmere featured it on her blog as "the best universal lipstick." Emily stated that she gifted this lipstick to almost all of her friends and family because it is just so flattering on every skin tone. I wanted to see what all of the hype was about so I purchased it a few days later and never looked back. I'm a huge fan of MAC lipsticks already but Rebel has got to be my favourite (and so many others as this is one of MAC's top sellers). I love that I can wear a light layer of it for a more pinky hue during the day and add more when I feel like going for a bold berry lip. I am honestly obsessed with this lipstick!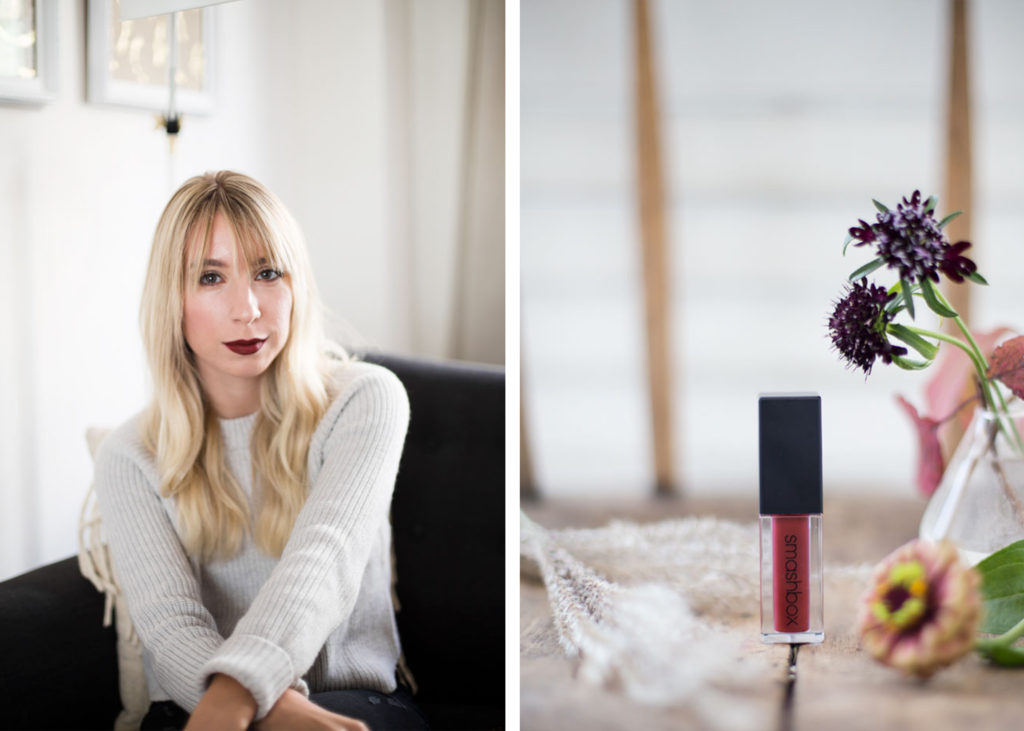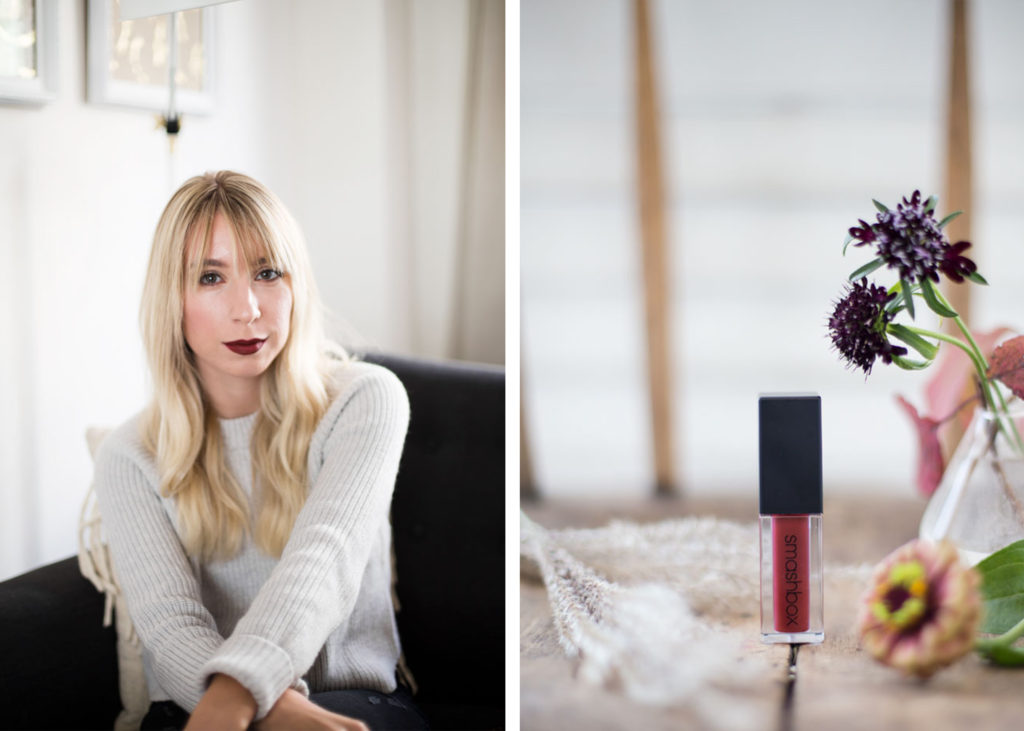 3. Smashbox Always on Matte Liquid Lipstick in Miss Conduct: I have been wearing this lipstick a ton this fall and for good reason. Liquid lipsticks are my go-to when I want a vampy, highly pigmented lip that is also matte and Smashbox hit the nail on the head with this formula. This 8 hour long-wear liquid lipstick goes on smooth and glossy but dries to the perfect matte finish on my lips. Surprisingly this liquid lipstick is so much less drying than many liquid lipsticks are and the colour is to die for.


4. Tarte Rainforest of the Sea Drench Lip Splash Lipstick in Cabana Boy: Cabana Boy may sound like a lipstick that is reserved only for summer but trust me when I say that this lipstick is ideal all year round. Though technically I do use this lipstick for all seasons and not just in the fall, I wanted to add it to my list because I just love this mauve/pink/nude colour for everyday wear. Also, how gorgeous is the packaging!?


5. Revlon Super Lustrous Lipstick in Black Cherry: I have mentioned this lipstick countless times here on the blog because it is one of my all time favourites and the lipstick I always choose when I want vampy lip that's opaque but isn't matte like a liquid lipstick. My girlfriend actually introduced me to this lipstick a few years ago when I noticed her wearing it and immediately needed to know what it was. To my surprise and delight it was a drugstore lipstick that costs under $10. Long story short I stocked up on this tube and it will always be a staple in my lipstick arsenal.


6. Stila Stay All Day Liquid Lipstick in Ricco: Much like the Smashbox Liquid lipstick, Stila Ricco is a liquid lipstick formulation that goes on wet, dries matte and stays put all day. However, Ricco is a tad bit more brown and more dramatic than the other more wine coloured lipsticks I own, making it one of my fall and holiday favourites. I love love love an ultra dramatic wine lip and when I am feeling ultra bold you can bet I'm pulling Stila Ricco out of my makeup bag.