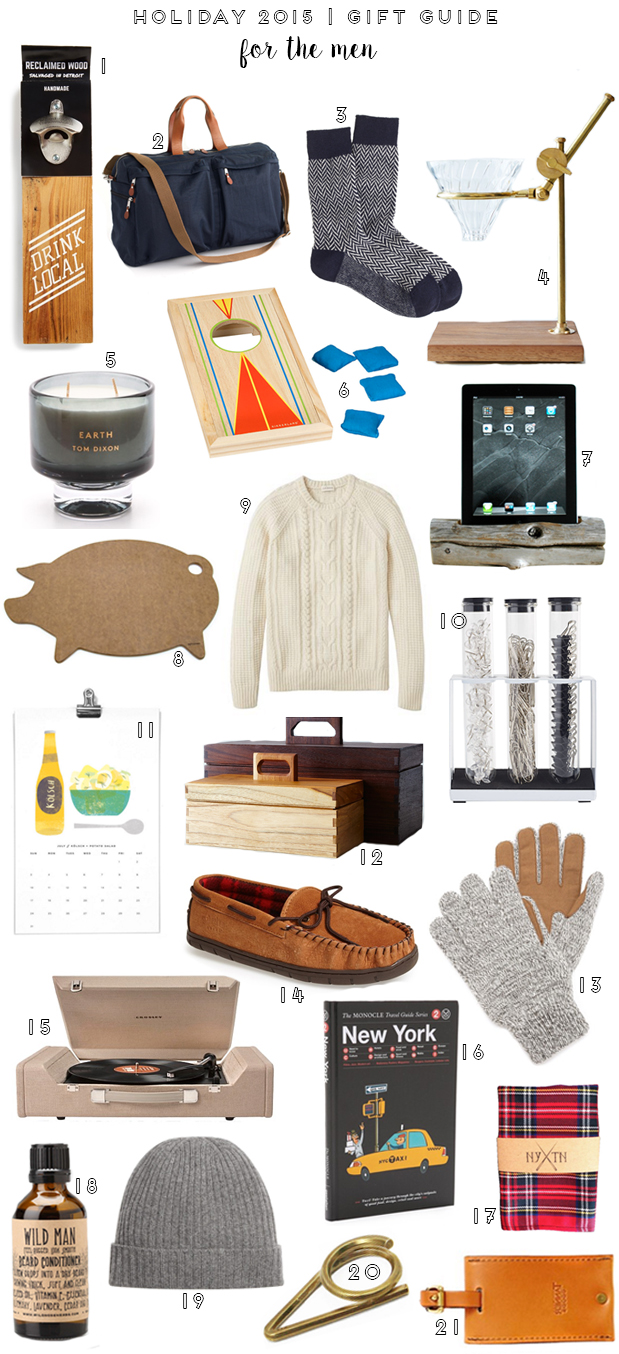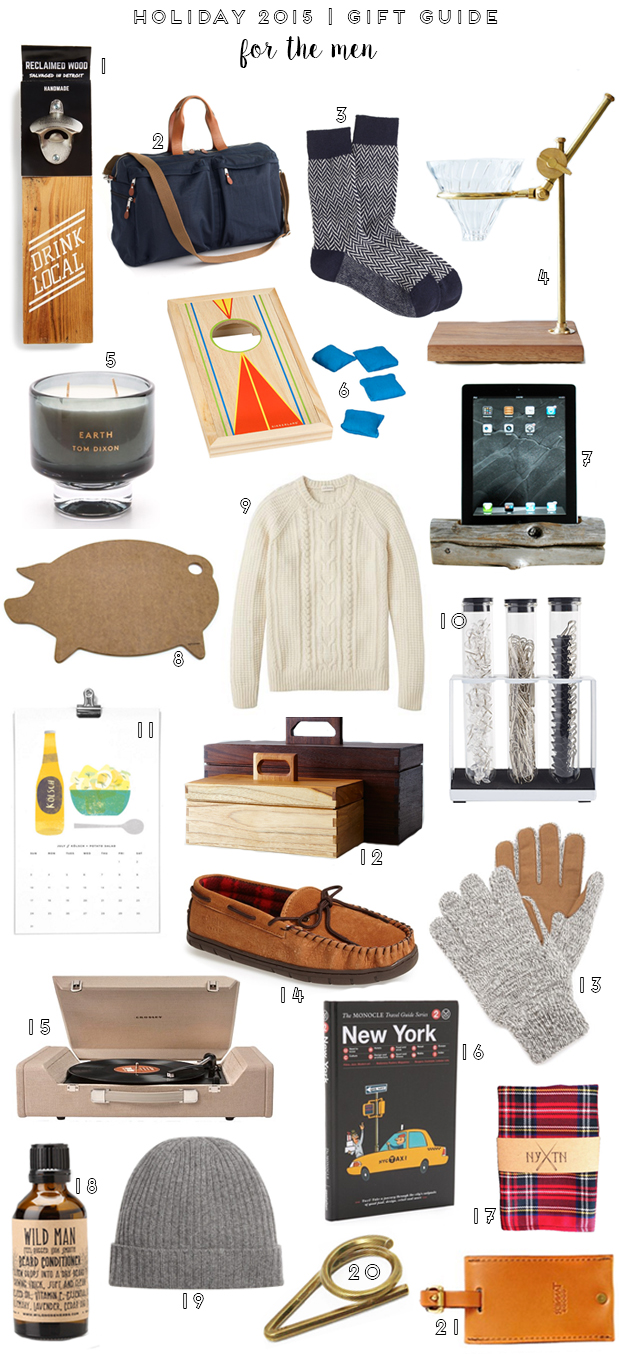 1. The local craft beer lover is sure to appreciate this wall hanging bottle opener.
2. Make all of his gym buddies envious of his great style with this gym bag.
3. One can never go wrong with a great pair of wool socks.
4. For the coffee connoisseur– a brass + walnut pour over coffee stand
5. Tom Dixon Earth Scented Candle…So he can fake a great smelling house.
6. Jamie and I loved playing corn hole in Delaware, this mini desk version is a great gift!
7. Add a rustic feel to his home with this drift wood dock tablet or I Pad
8. Your man will love to help you prep meals if he has this pig shaped cutting board.
9. Loving this traditional inspired fisherman sweater.
10. Test tube office supply set— ideal for the nerdy guy who likes to keep his office organized.
11. I purchased this calendar for Jamie last year, this years pairings are equally as good.
12. I wouldn't mind this tool box being left around the house
13. Holding hands was never more fashionable than when he's wearing these gloves.
14. Cozy house slippers for those chilly winter evenings.
15. A vintage inspired radio that will look great next to his record collection.
16. For the guy who likes to know everything before he travels.
17. Any pocket square named "Mr. Darcy" is good in my books (literally)
18. For the wild man and his beard.
19. You keep him warm inside, this luxurious cashmere cuff hat will do the rest.
20. Minimal and stylish brass money clip.
21. A sleek and sophisticated tan leather luggage tag.