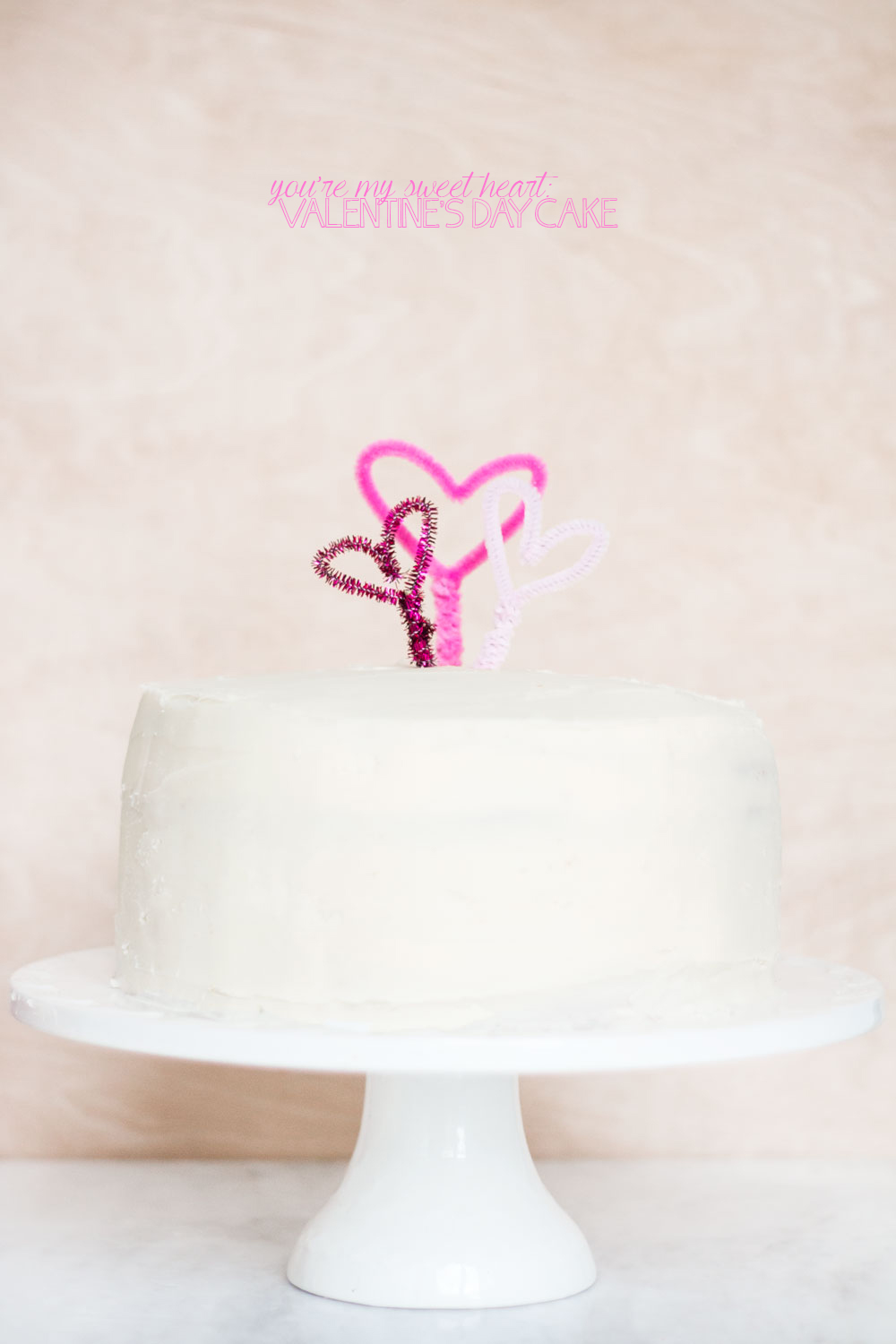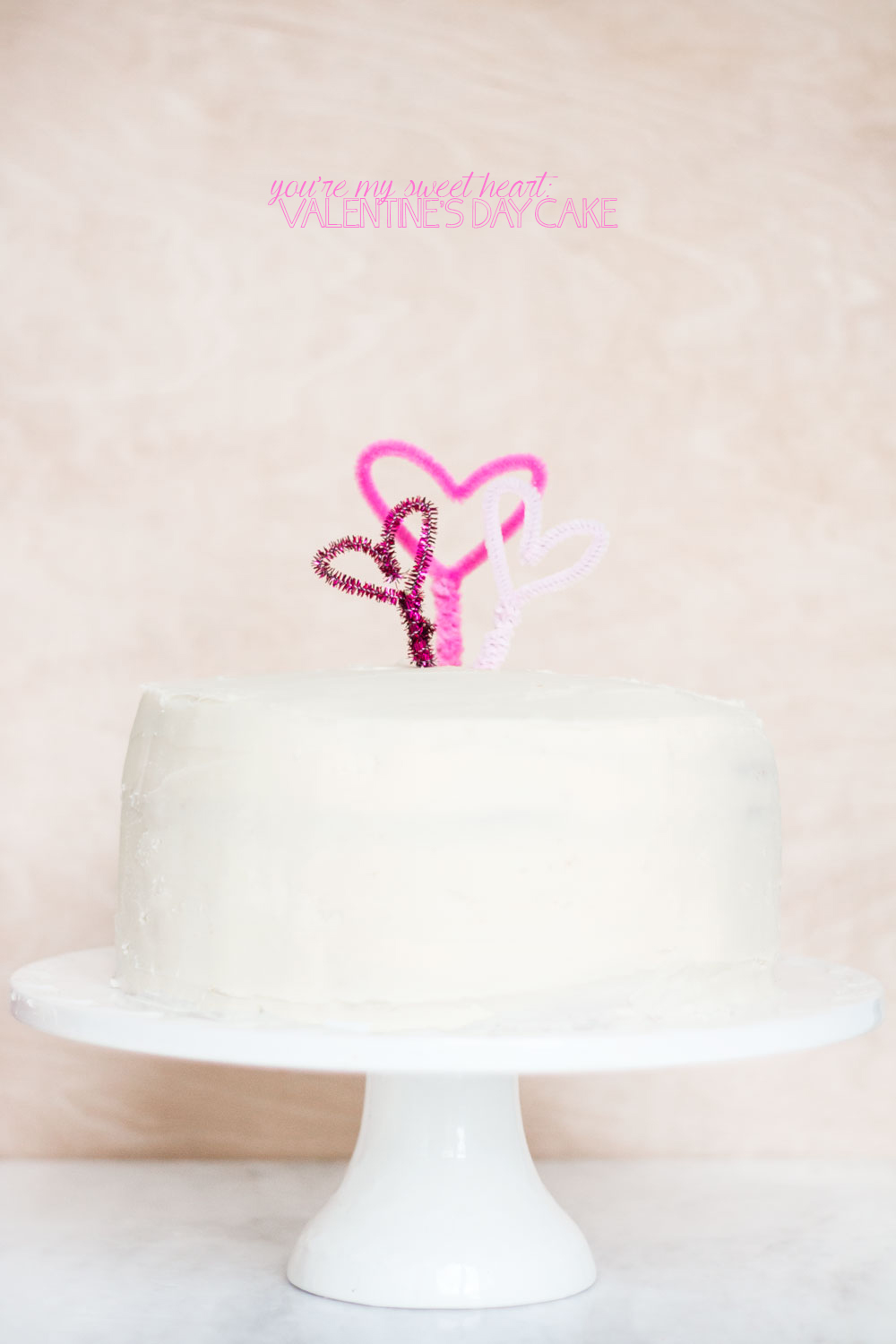 As someone who is a true Valentine's Day fanatic I wanted to kick off the festivities early this year with none other than a Valentine's Day cake that I've appropriately named the "You're my Sweetheart Cake." Cakes are one of the more intimidating desserts out there and as someone who hasn't made too many in her life (see here and here) I was concerned that I'd bitten off more than I could chew. But thanks to this life-saving tutorial on how to evenly layer and frost a cake, this little dessert of mine came out better than I could have imagined. Albeit the surface of the cake isn't as smooth as I would have liked but I think that the surprise pop of pink on the inside and the DIY pipe cleaner hearts really made up for that.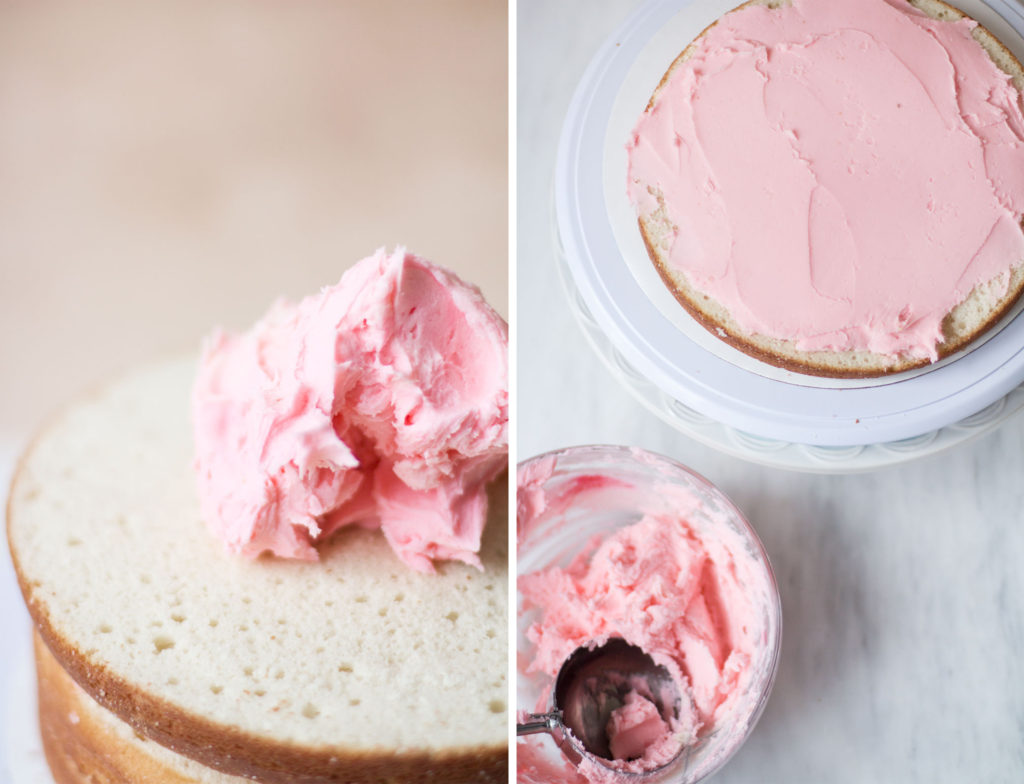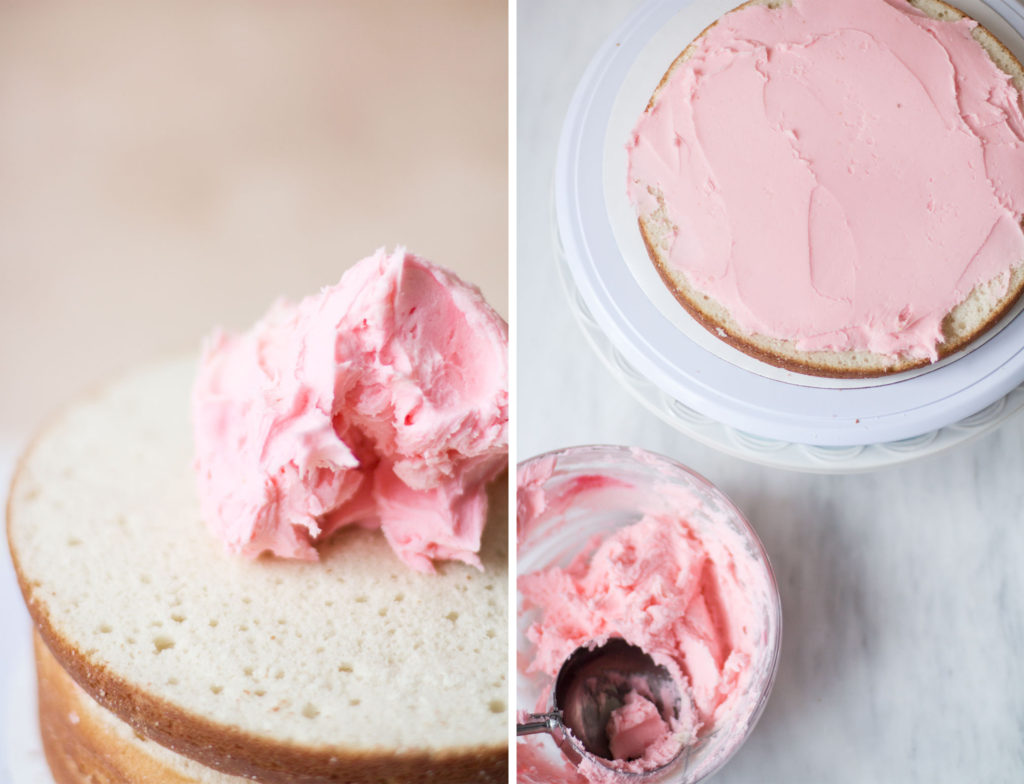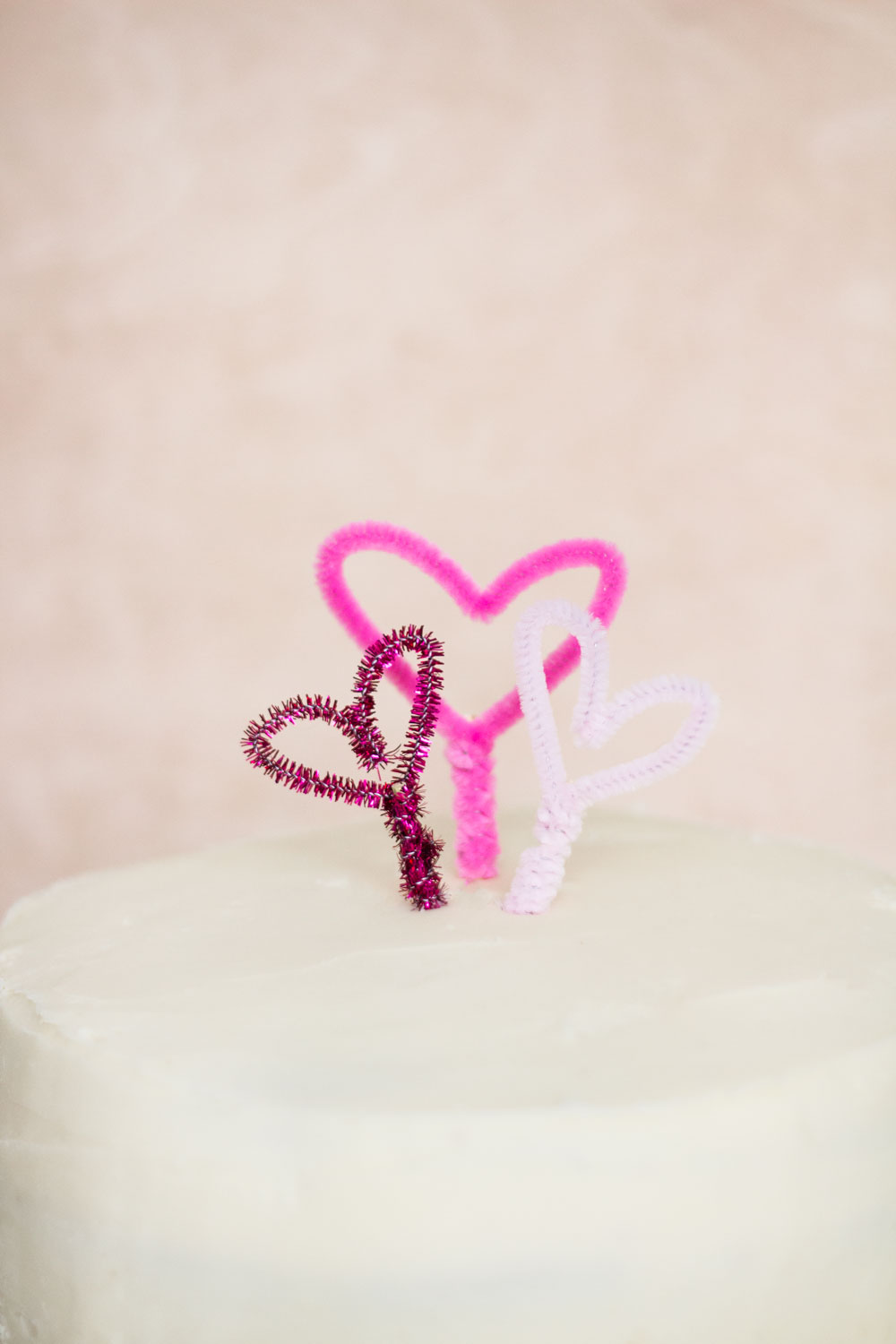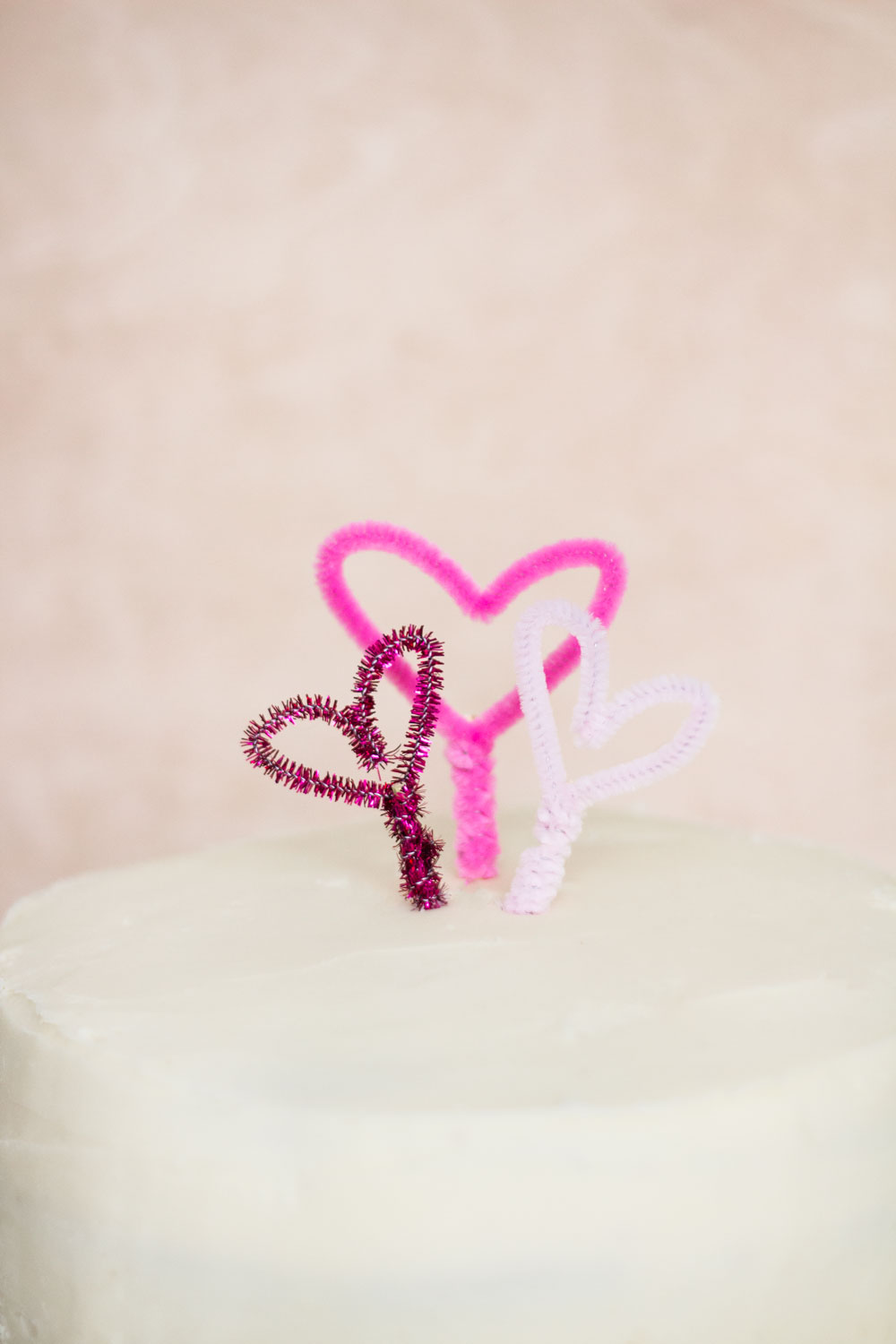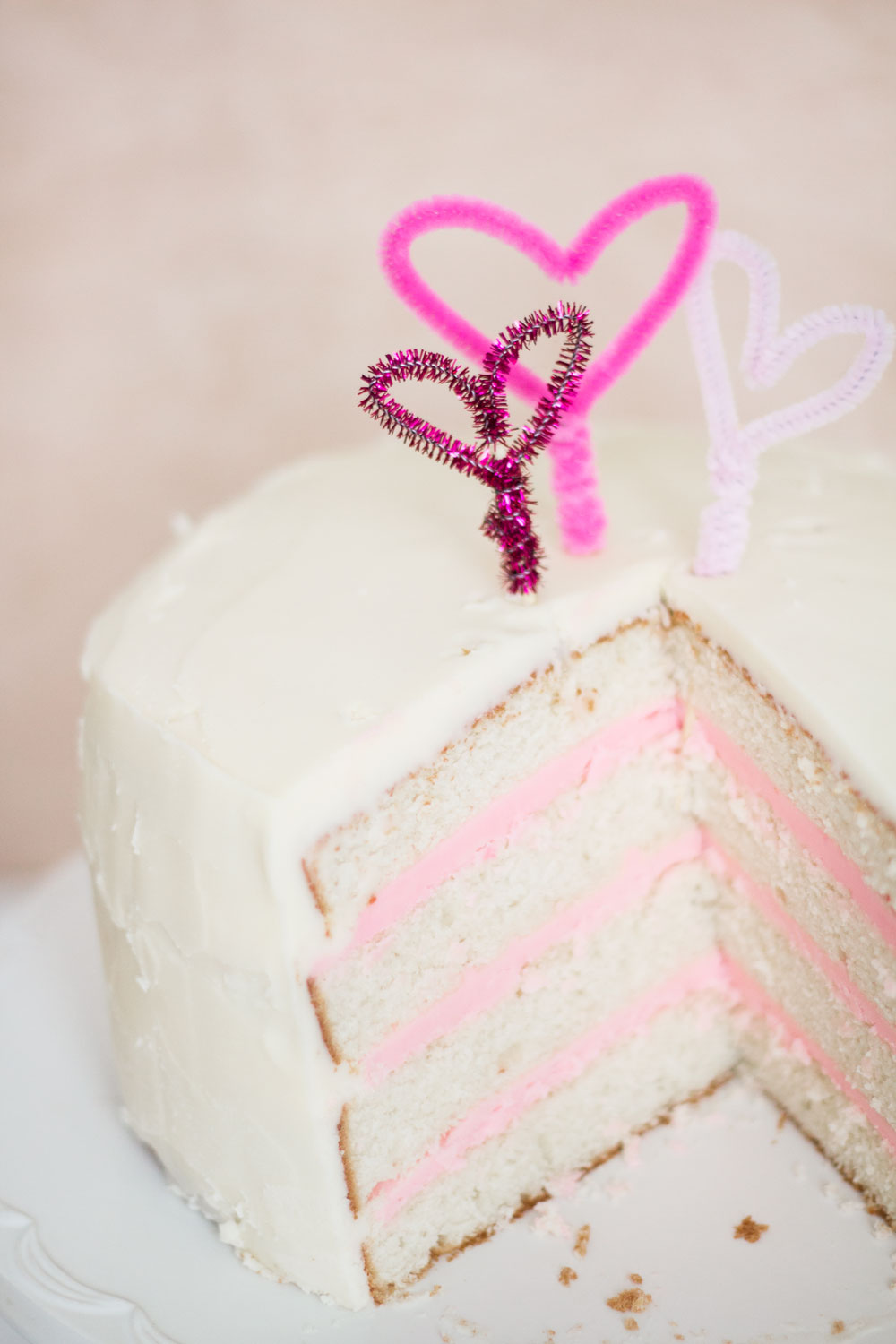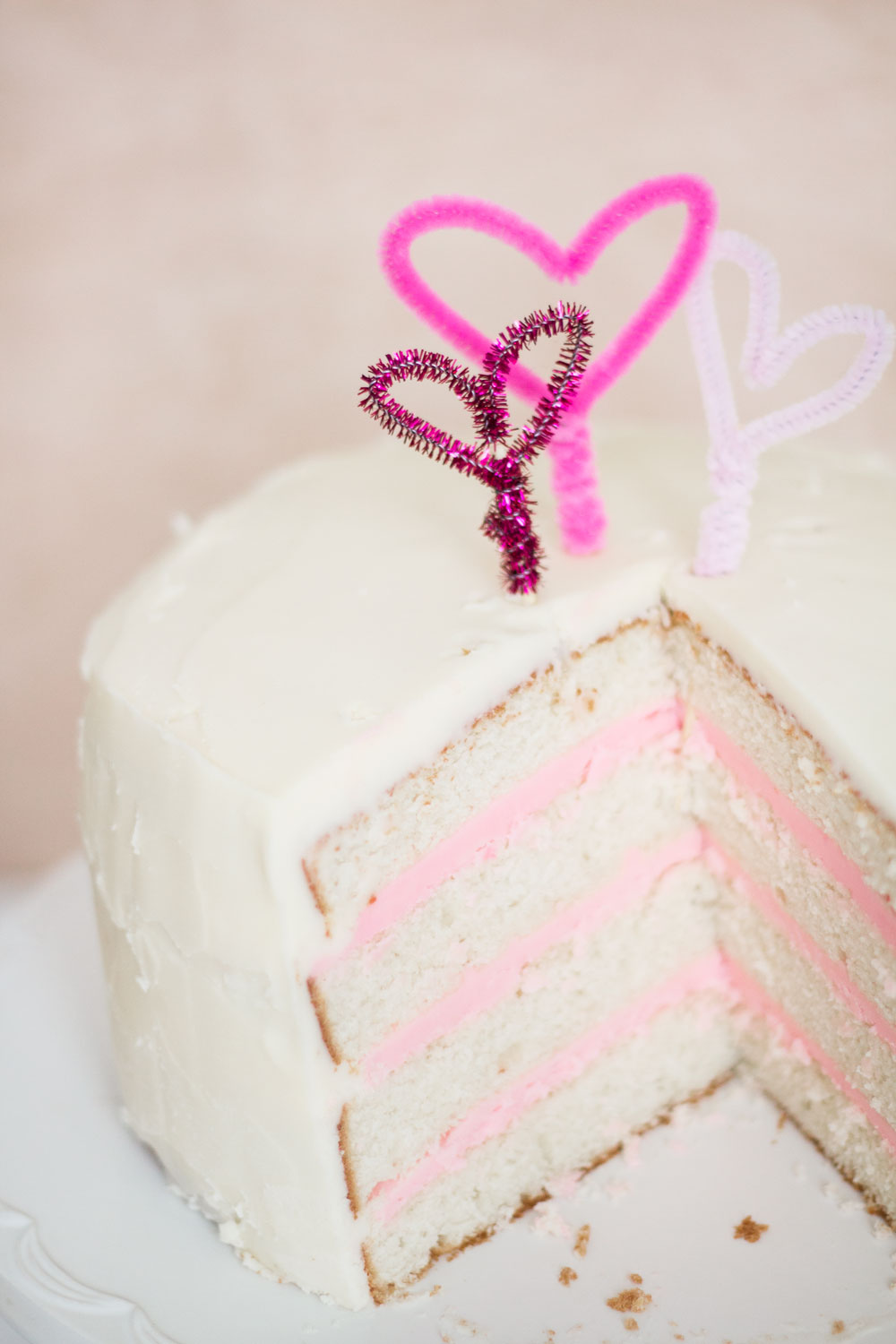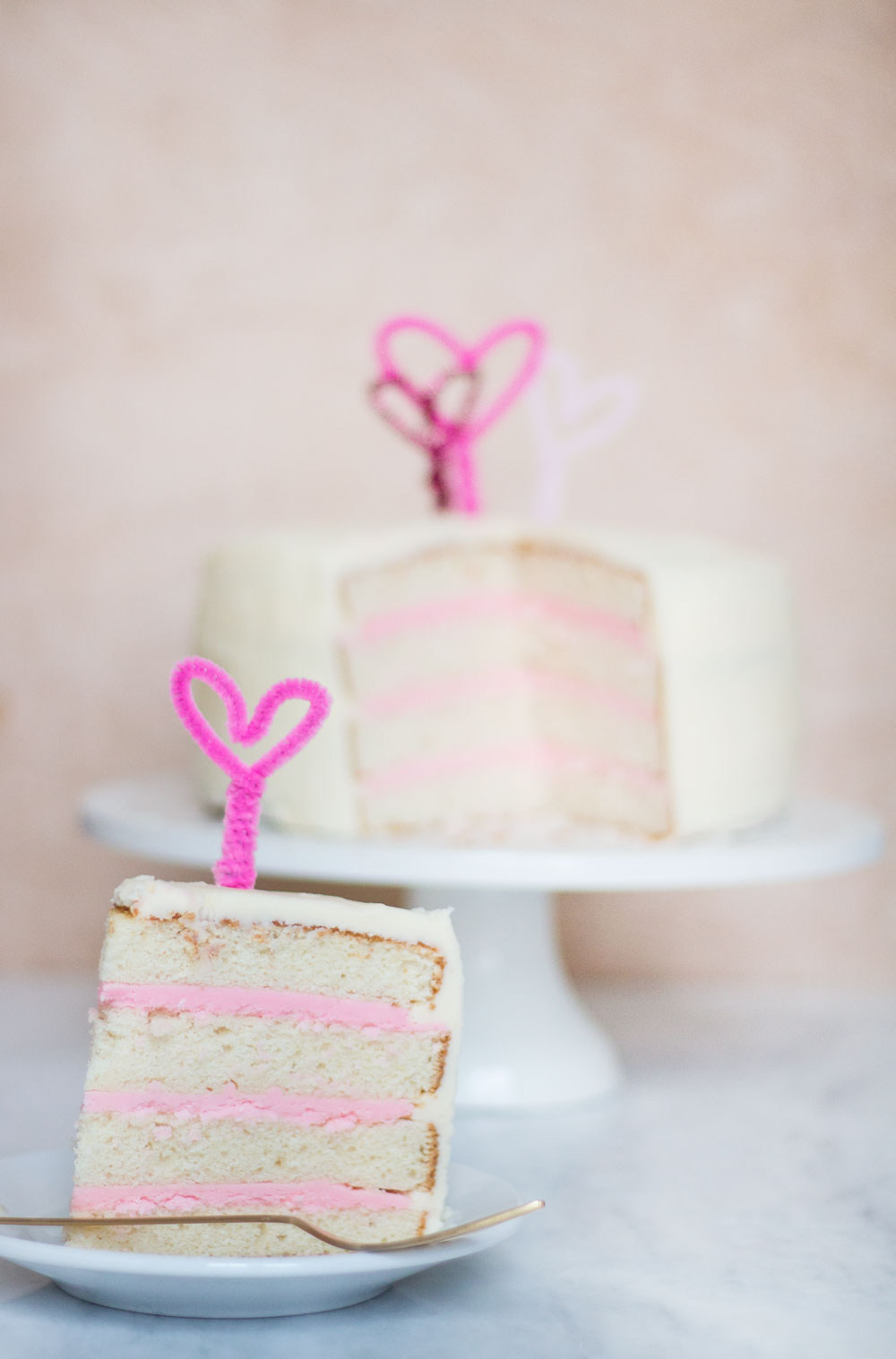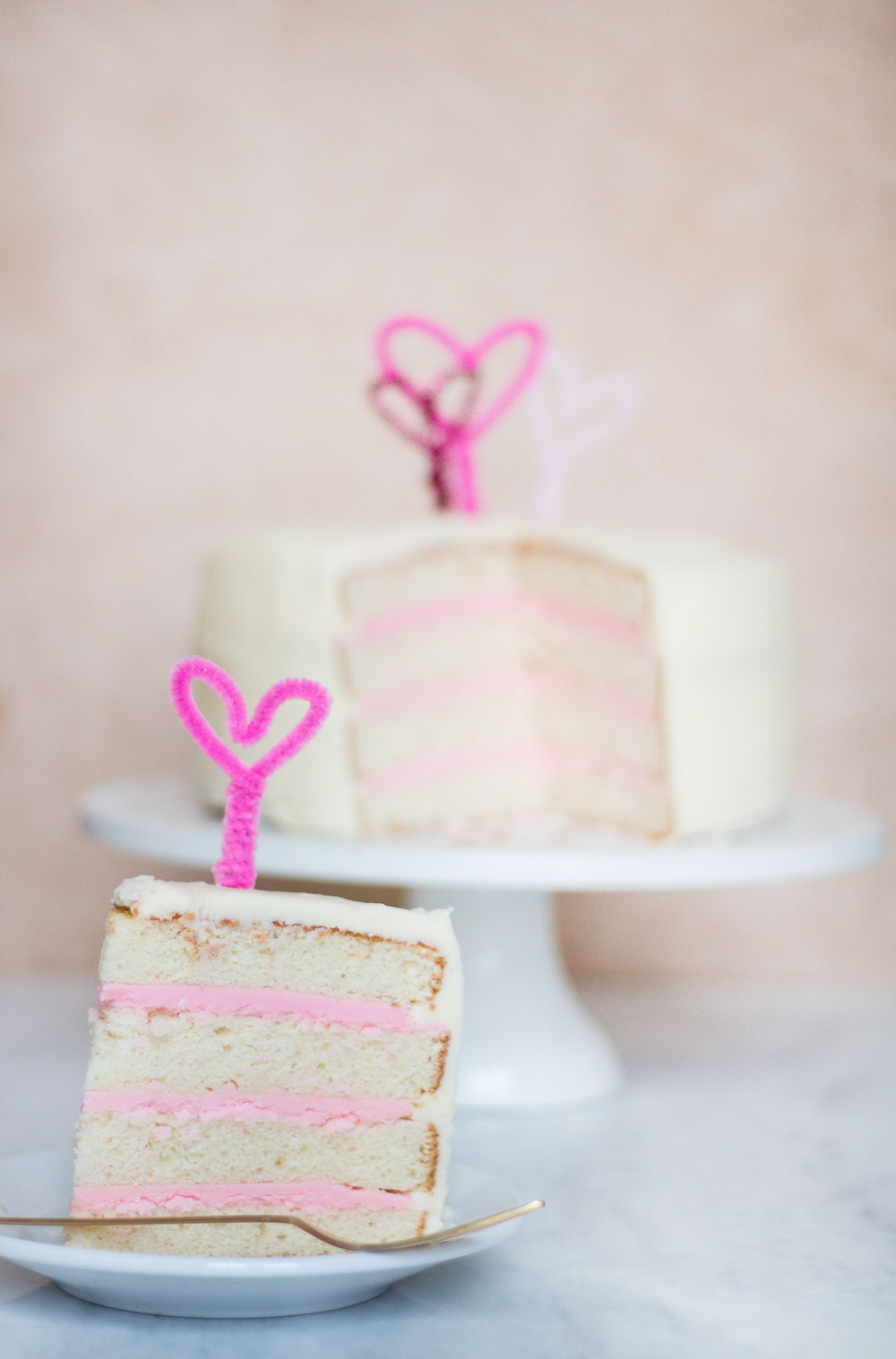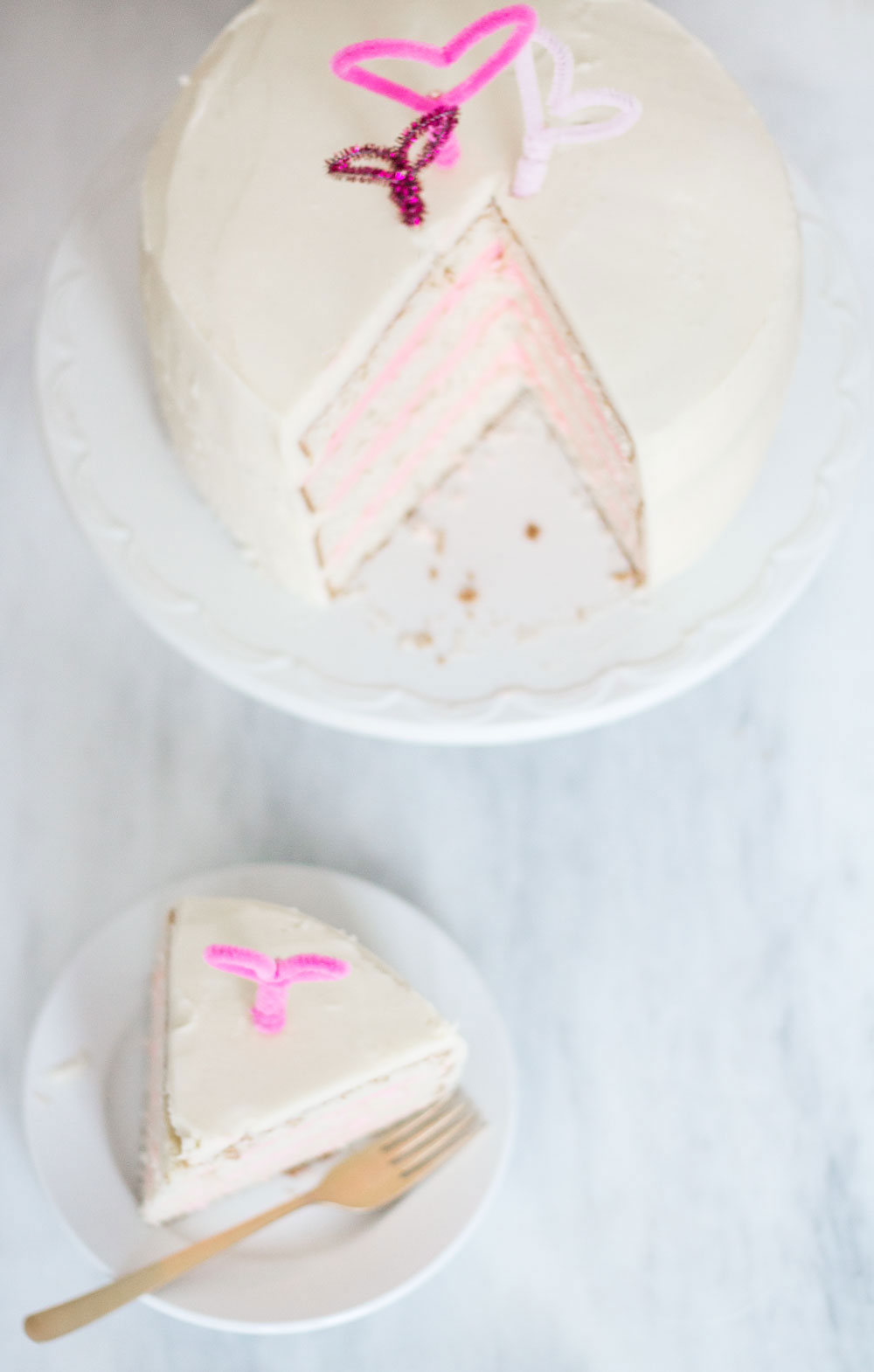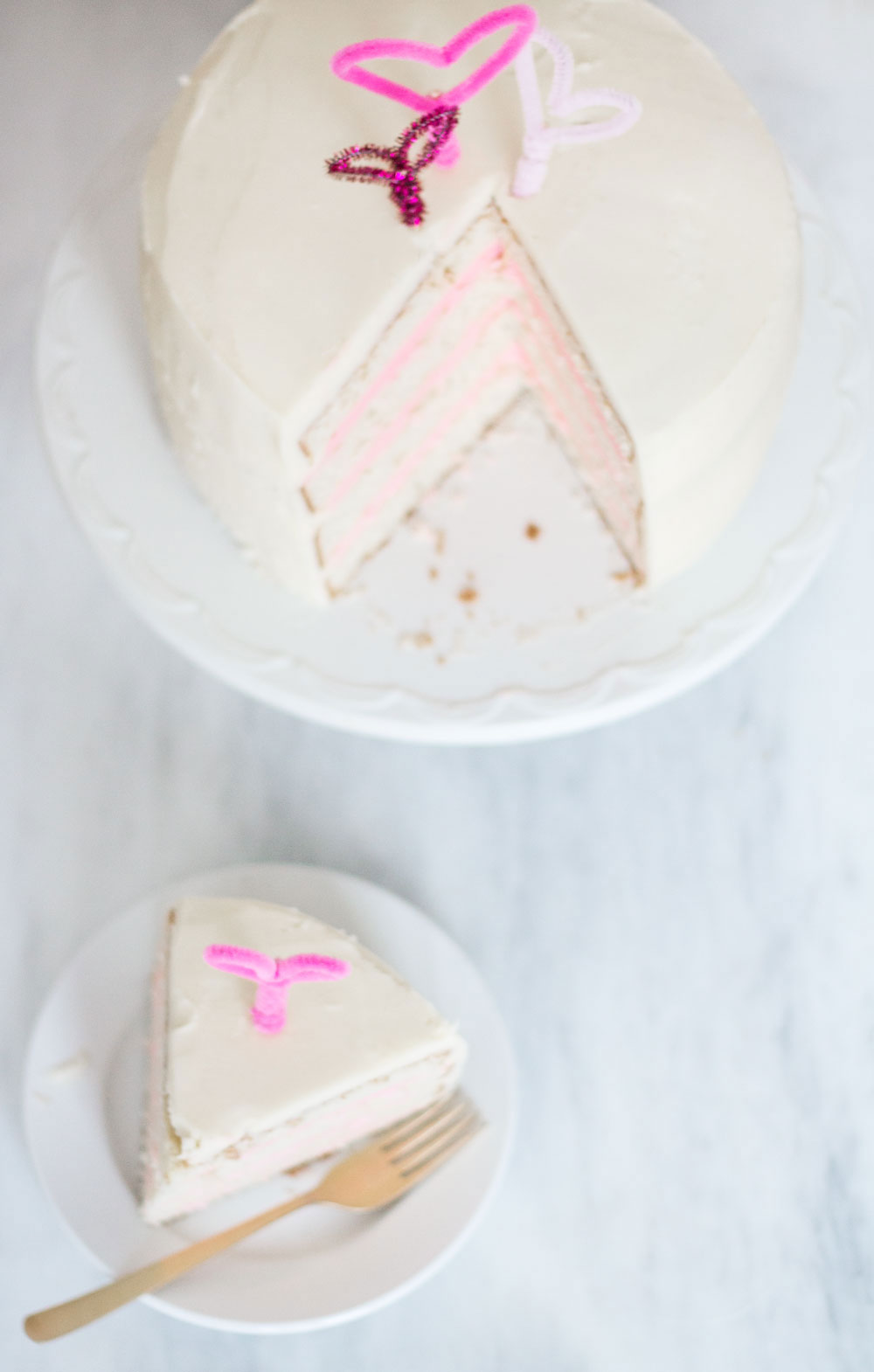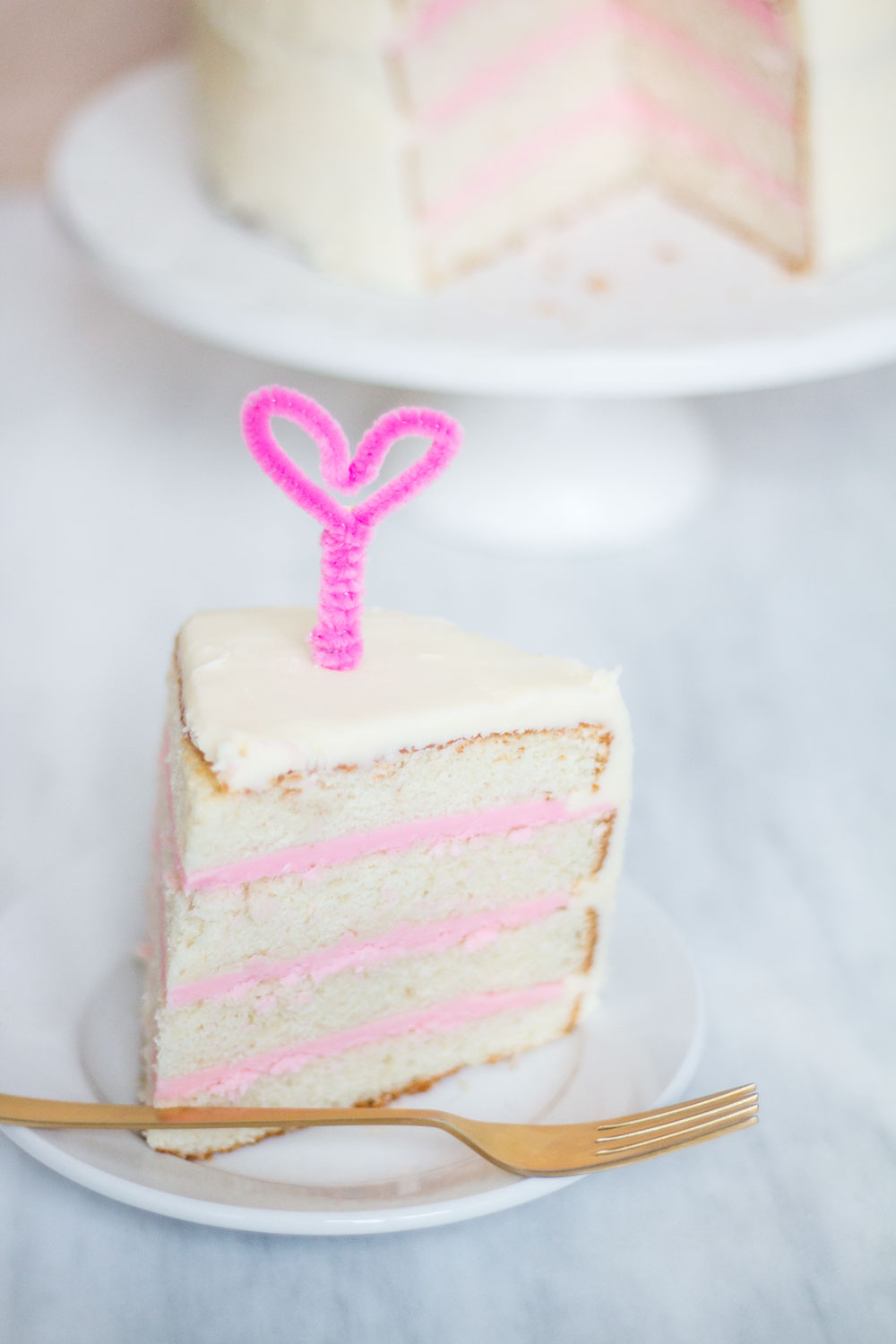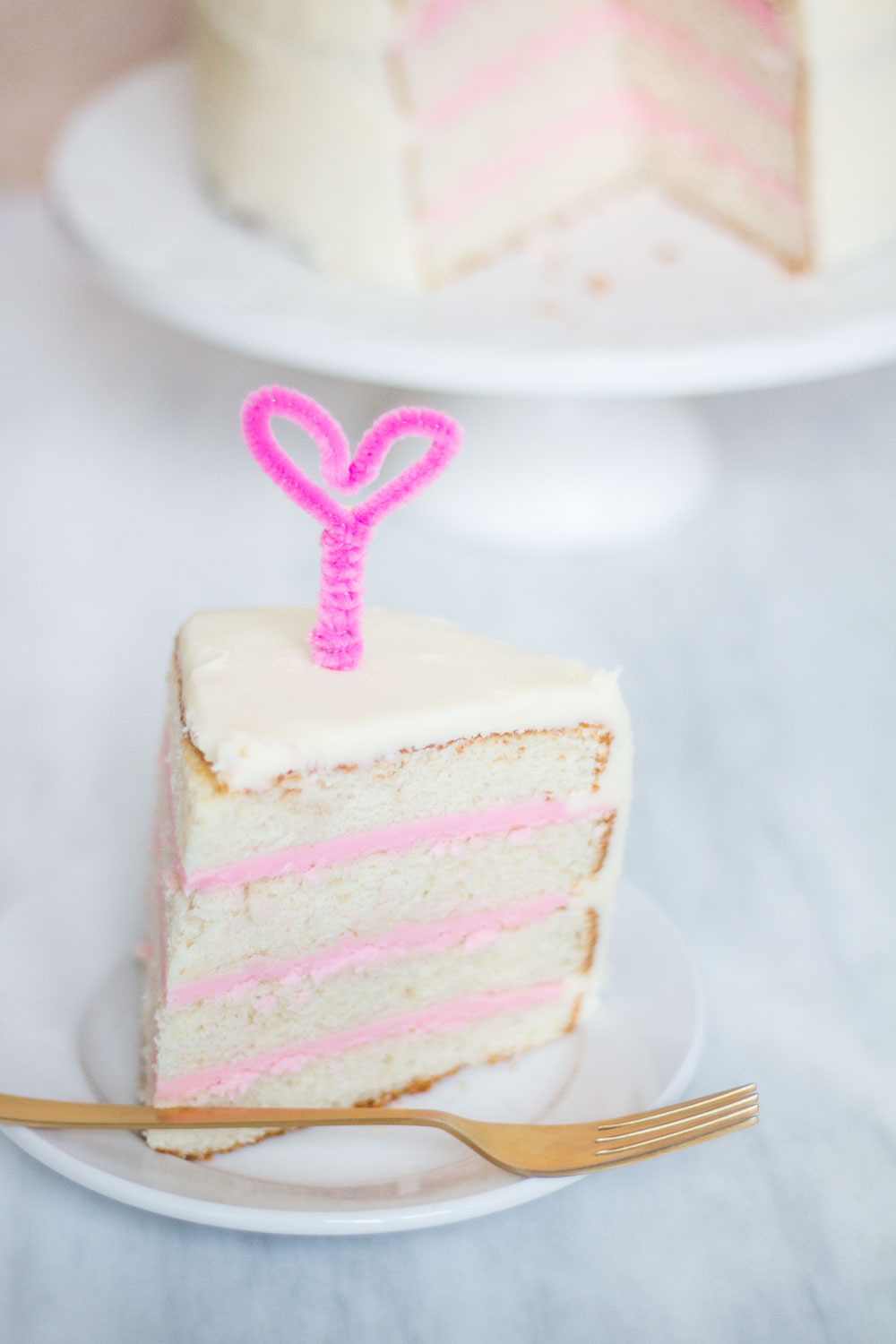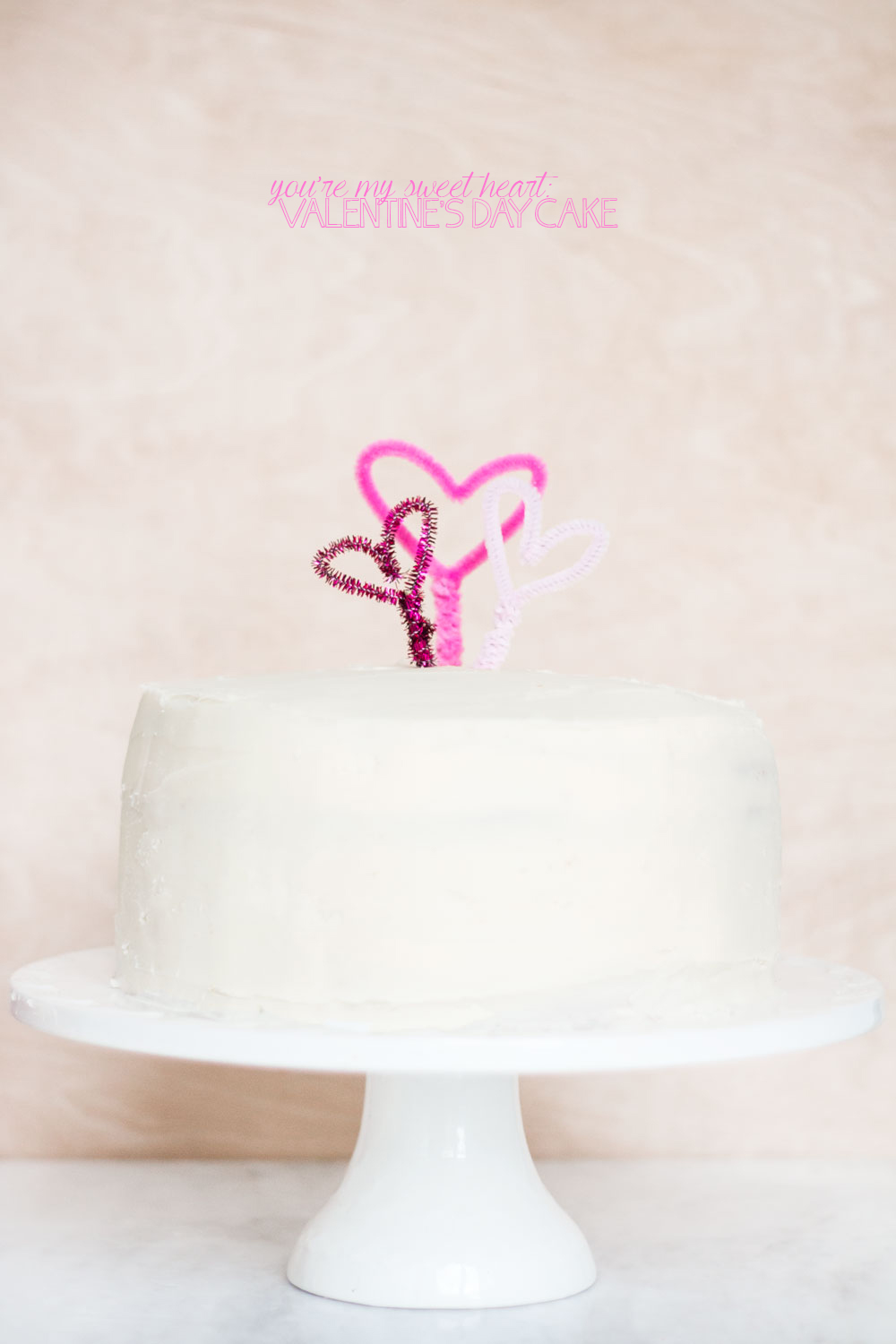 Valentine's Day Cake
2016-01-26 22:49:03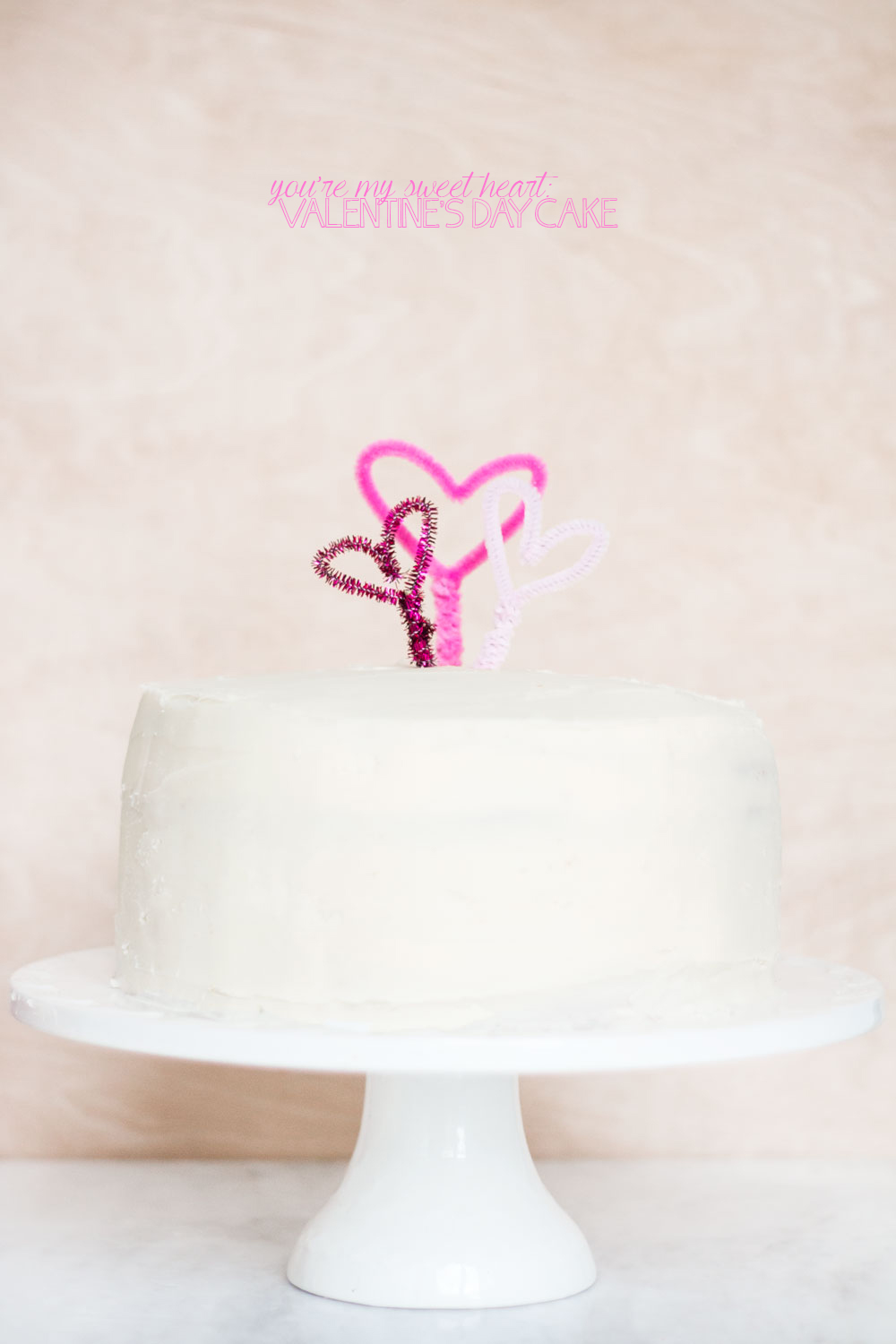 Cake
18 tablespoons (2 sticks plus 2 tablespoons) unsalted butter, room temperature, plus more for pans
4 1/2 cups cake flour (not self-rising) plus more for pans
1 1/2 cups whole milk
9 large egg whites, lightly beaten
1 tablespoon pure vanilla extract
2 tablespoons baking powder
1 1/2 teaspoons salt
2 1/4 cups sugar
Buttercream
6 sticks unsalted butter, softened
9 cups confectioners' sugar
1 1/2 teaspoons pure vanilla extract
Instructions
Preheat oven to 350 degrees. Butter and flour three 9-by-2-inch round cake pans, tapping out excess flour; set aside.
In a medium bowl, stir together, milk, egg whites, and vanilla extract. Into a second medium bowl, sift together the flour, baking powder, and salt; set aside.
In the bowl of an electric mixer fitted with the paddle attachment, beat the butter on medium speed for 30 seconds. With machine running, gradually add the sugar. Continue beating until light and fluffy, about 2 minutes. Scrape down sides of bowl as necessary.
Add one-third of the flour mixture and one-third of the milk mixture, and beat on low speed until just incorporated. Add remaining flour and milk mixtures in 2 separate batches beating between additions to fully incorporate. Scrape down sides of bowl, and stir by hand to finish.
Divide batter evenly between prepared pans. Smooth surface with a rubber spatula. Bake until top of cake springs back when lightly pressed and a cake tester inserted in the center comes out clean, 25 to 30 minutes.
Let cakes cool in pans on wire racks for 5 minutes. Run a small metal spatula around the sides of the pan, and invert cakes onto greased racks. Reinvert cakes onto cooling rack. Let cool completely before filling.
Beat butter and 3 cups sugar with a mixer on medium speed until combined. Reduce speed to medium-low, and continue to beat, gradually adding remaining 6 cups sugar, 1 cup at a time. Raise speed to medium-high; add vanilla. Beat until pale and fluffy, about 3 minutes more.
Add 1/4 of the buttercream into a separate bowl and add 1-2 drops of red food colouring and mix until combined and a light pink colour appears.
Place one cake layer on a cake stand. Spread 3/4 cup pink buttercream evenly over each layer. buttercream evenly over surface of cake.
Notes
***************nutritional information is not accurate.
Adapted from Martha Stweart
The Blondielocks | Life + Style https://www.theblondielocks.com/