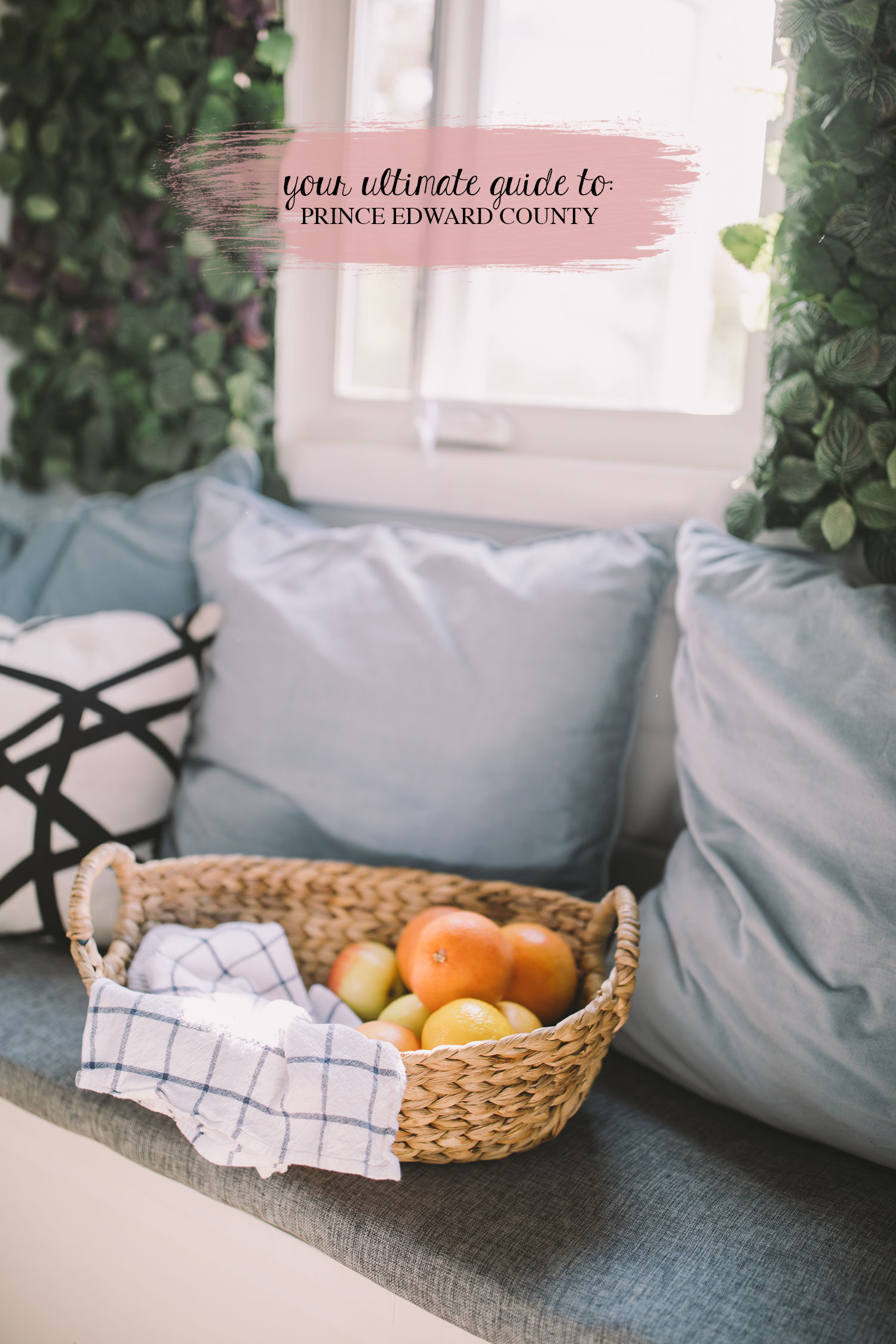 This is the first time that I've ever shared a full guide on an area that Jamie and I have visited so a) if you like it, please let me know and b) if there's anything you think I could improve/add please let me know that too! Anyway, Jamie and I have always been a fly by the seat of our pants kind of couple, and anytime we've traveled (which hasn't been that much), we've only ever loosely planned out the logistics of our trips. For our short trip to Prince Edward County, I went into it with the intention to create this guide and so I carefully planned each and every detail down to the hour (without getting too neurotic). While everything didn't go exactly as planned, which was totally fine by me, I ended up learning to appreciate the value of having a clear plan of action when traveling. We ended up getting to do everything that was on my list and have time left over for spontaneity and quality time together. I truly loved making this guide of Prince Edward County and I hope that if you're planning on visiting, that this helps you in creating your itinerary as well!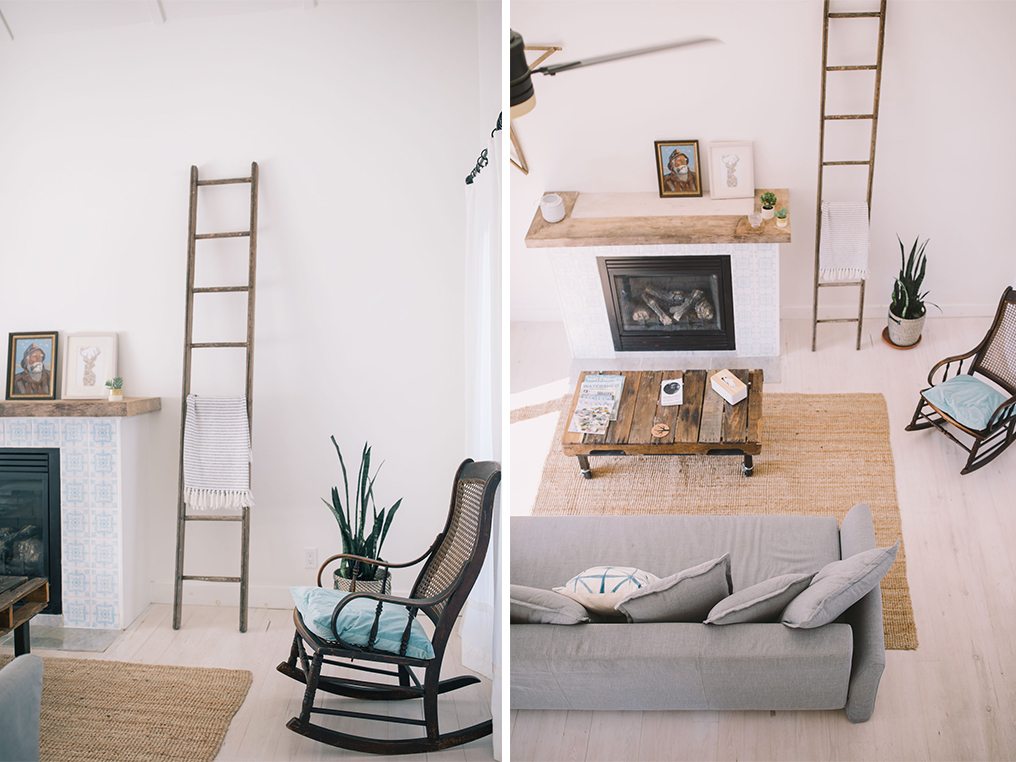 Where: The Ferg
Location: Picton, ON.
What to Expect: I've been in love with the whole vibe of The Ferg since following them on Instagram a little over a year ago. As soon as I knew that we'd be heading to Prince Edward County I booked us a night here. We stayed in "The Loft" which was a super spacious, one bedroom loft style home that was surprisingly a previous horsing stable. The loft completely blew my mind with the 20-foot post-and-beam ceilings, rustic decor, and calming atmosphere. I could not have loved staying here more and will definitely be back again. PS: The Ferg is also pet-friendly which is an added bonus!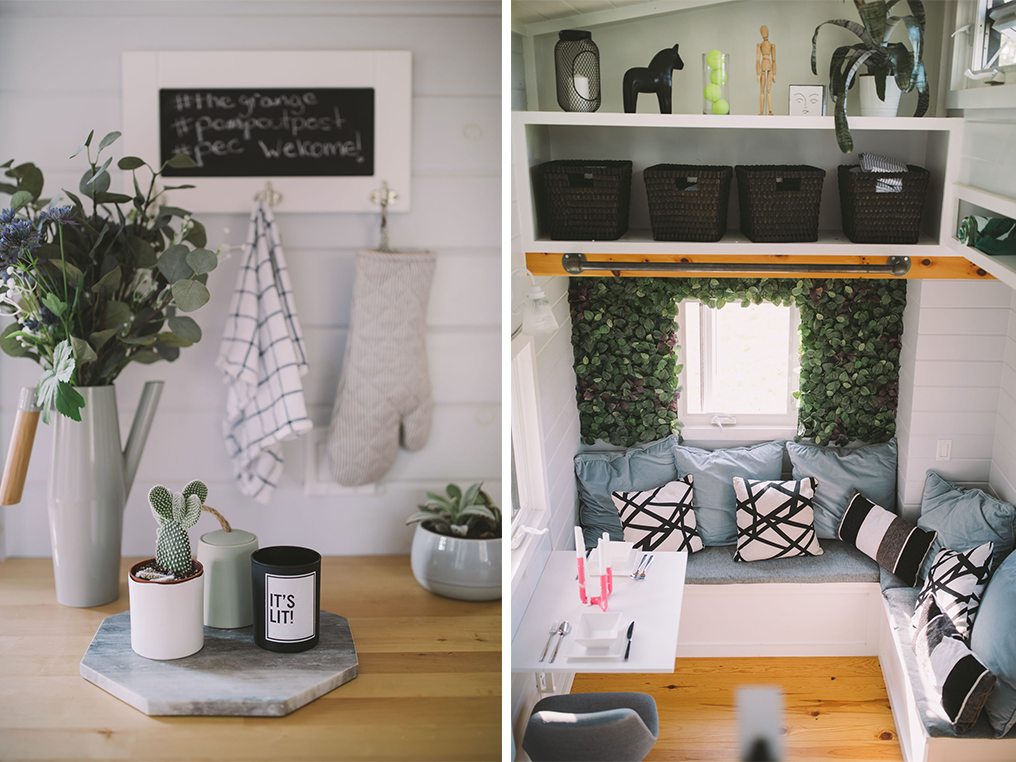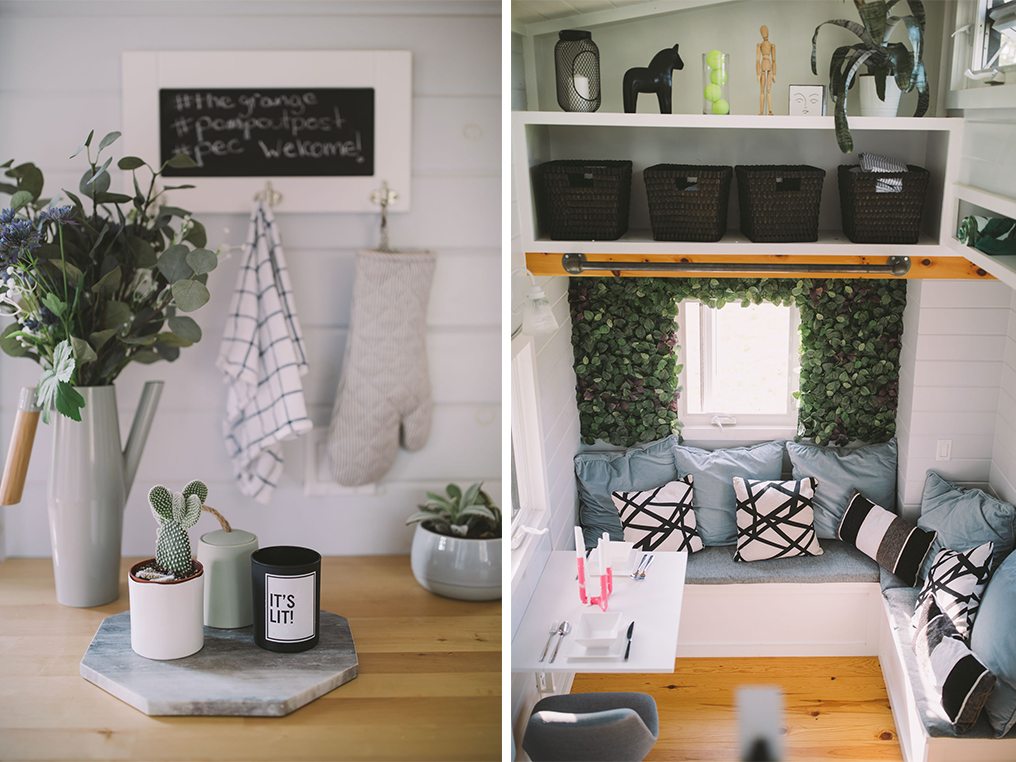 Where: The Pomp Outpost at The Grange Winery
Location: Hillier, ON.
What to Expect: This tiny trailer packs one adorable punch. We stayed here on our first night in PEC and just loved how cute this tiny home is! The team from Pomp & Circumstance styled the trailer to perfection and it had everything we needed for our one night stay*. We absolutely loved sleeping over in a vineyard and found it to be such a unique experience. This is the perfect place to unplug and unwind with a glass of wine (or two!). The Pomp Outpost is also pet-friendly!
*while I think that this is definitely an experience that should be tried as, who wouldn't want to spend the night on a vineyard, I would say that a one-night-only stay is plenty. As this is a trailer on a vineyard, it can be noisy throughout the night, there is no wi-fi and your shower will be limited to around 60 seconds, haha! But as long as you're prepared for those things, you'll have a great time!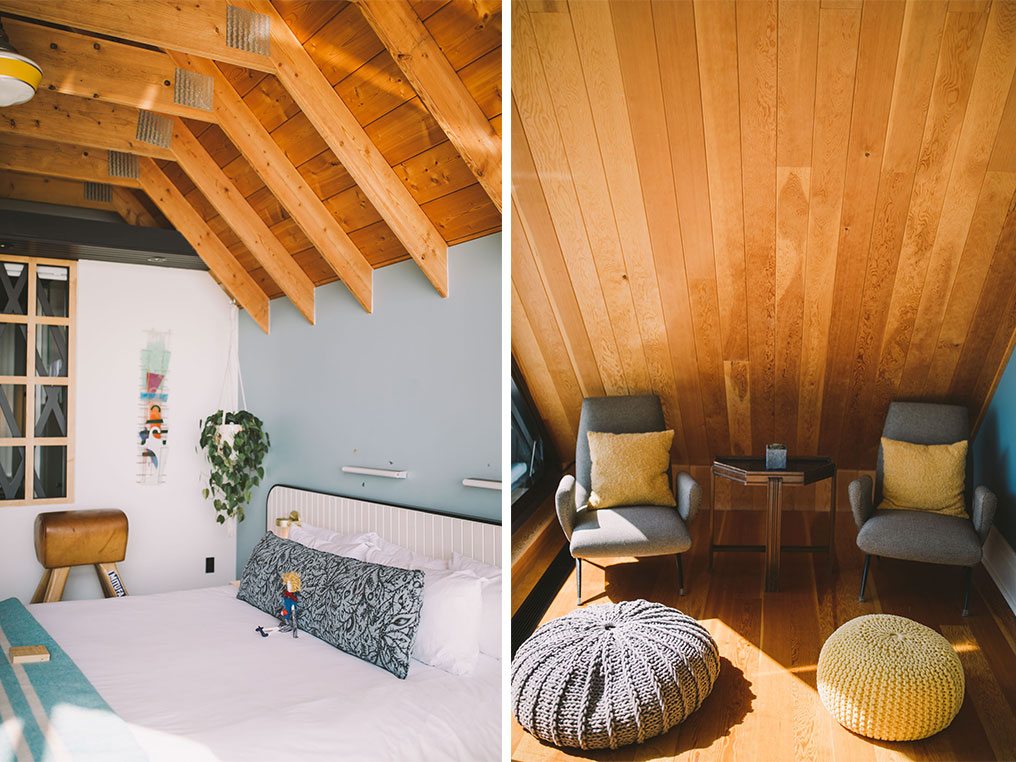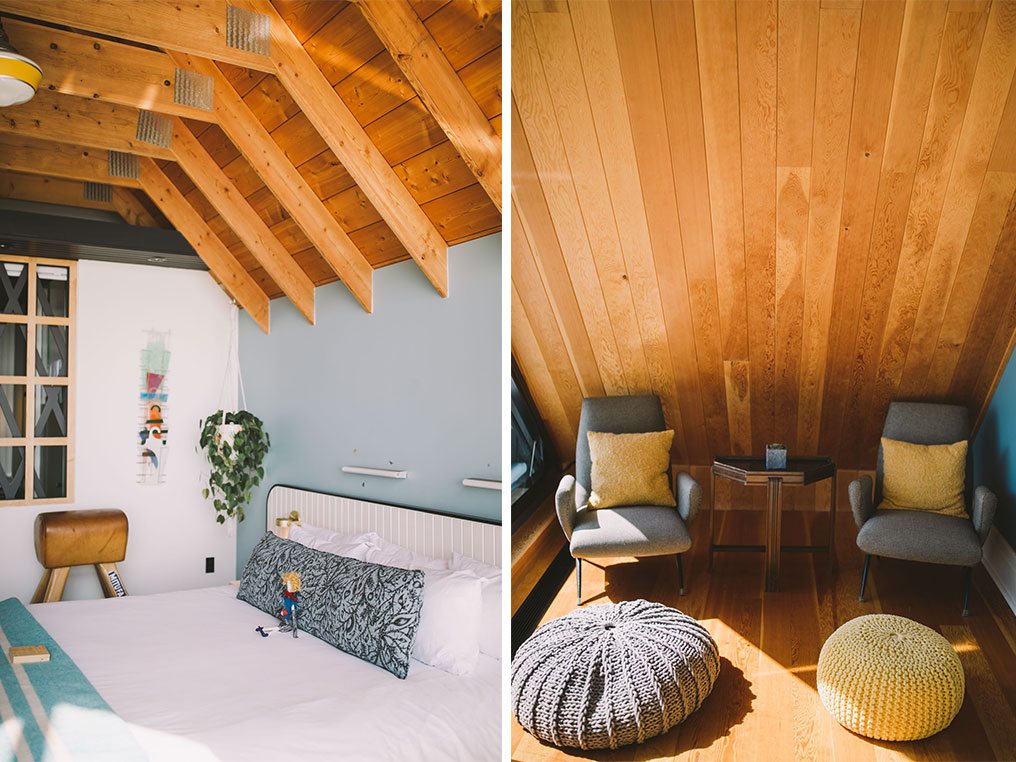 Where: The Drake Devonshire
Location: Wellington, ON.
What to Expect: There isn't a cooler place to stay in Prince Edward County than The Drake Devonshire. This place boasts everything you'd ever need during a vacation (so much so that you might find yourself not wanting to leave the property). Each corner of The Drake Devonshire is filled with so much character and charm that everywhere you look will bring a smile to your face.
Other spots worth checking out:
Sanctuary In The County: Stay in a beautifully renovated church
The June Motel: This converted motel is now a gals dream stay!



Breakfast: The Saylor House
Location: Bloomfield, ON.
What We Ordered: I really enjoyed this spot because of its homestyle breakfast and lunch offerings. If you're looking for classics like bacon and eggs and french toast (exactly what we ordered) then look no further than the Saylor House.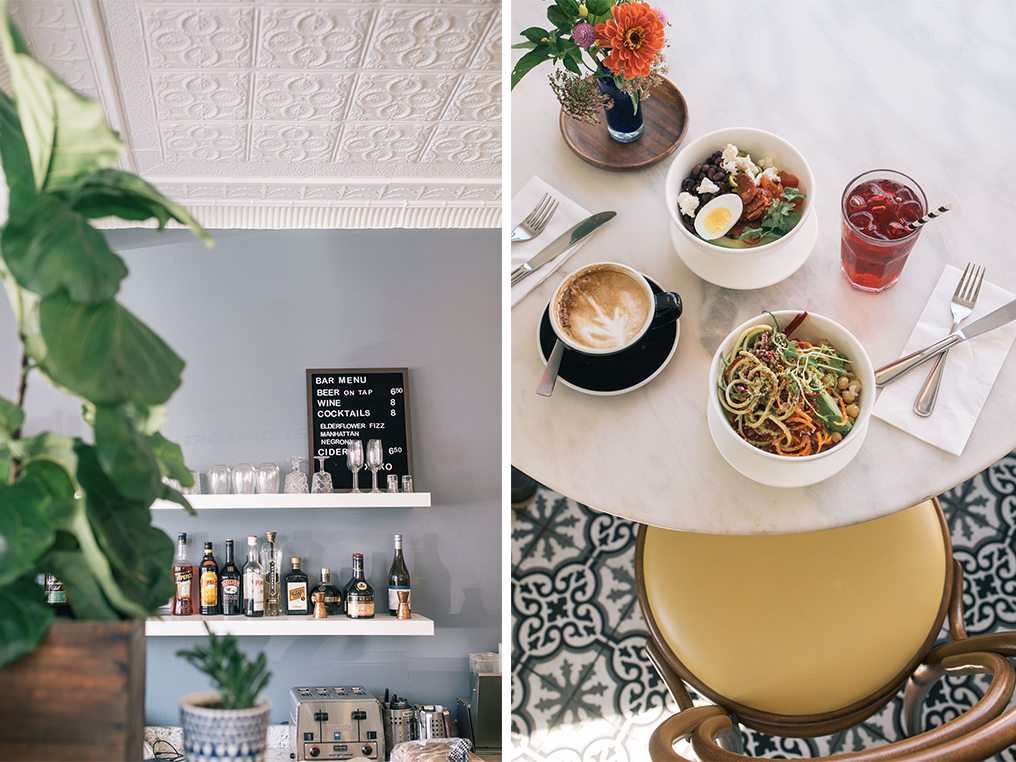 Breakfast/Snack/Lunch/Coffee: The Vic Cafe
Location: Picton, ON.
What We Ordered: The Vic was the first place we stopped when we arrived in PEC and boy did it not disappoint. The Vic Cafe is known for their bowls and so Jamie and I each ordered one, Jamie had the Spanish Holiday Rice Bowl and myself the Reigning Roots Rice Bowl. These bowls were probably the healthiest thing we ate during our whole trip and they were so yummy and fresh! Besides the bowls, we also ordered a latte and berry iced tea.

Lunch: Norman Hardie Winery
Location: Wellington, ON.
What We Ordered: This place is definitely worth the hype and long lineup! We absolutely loved the classic stone-oven Margherita pizza as well as the spicy sausage. The day we went they were also offering a seasonal appetizer which was basically a Caprese salad with tomatoes straight from the garden. They gave us a huge serving but it was so good that we enjoyed every last bite! We washed our meal down with a couple glasses of Norman Hardie Riesling.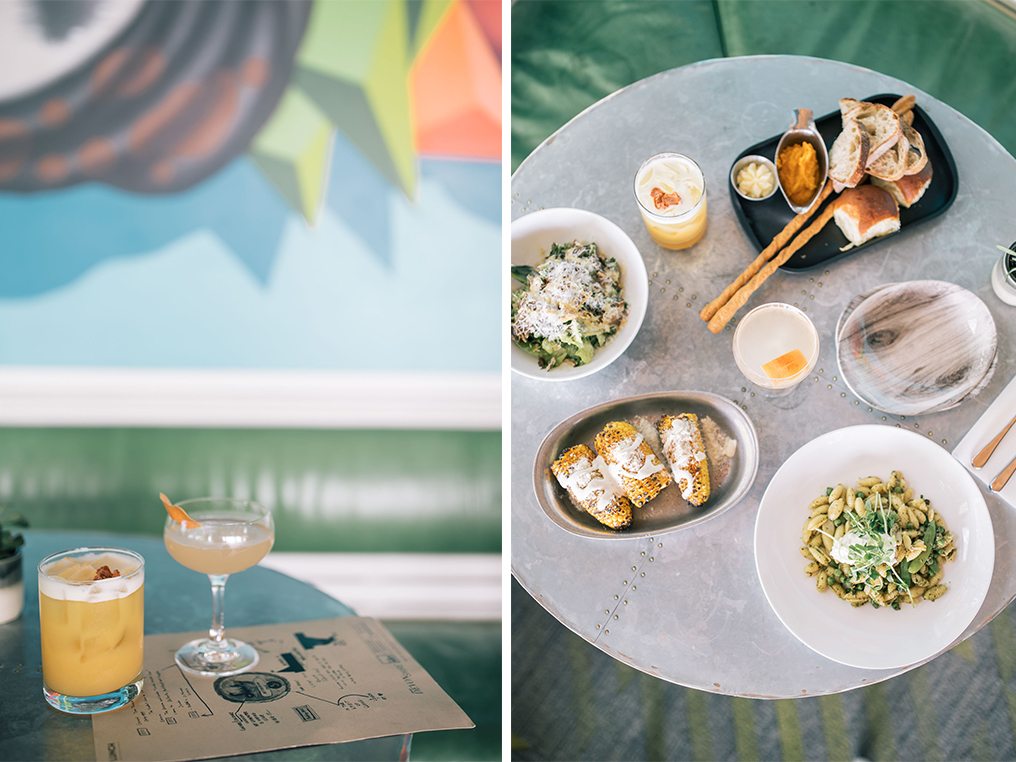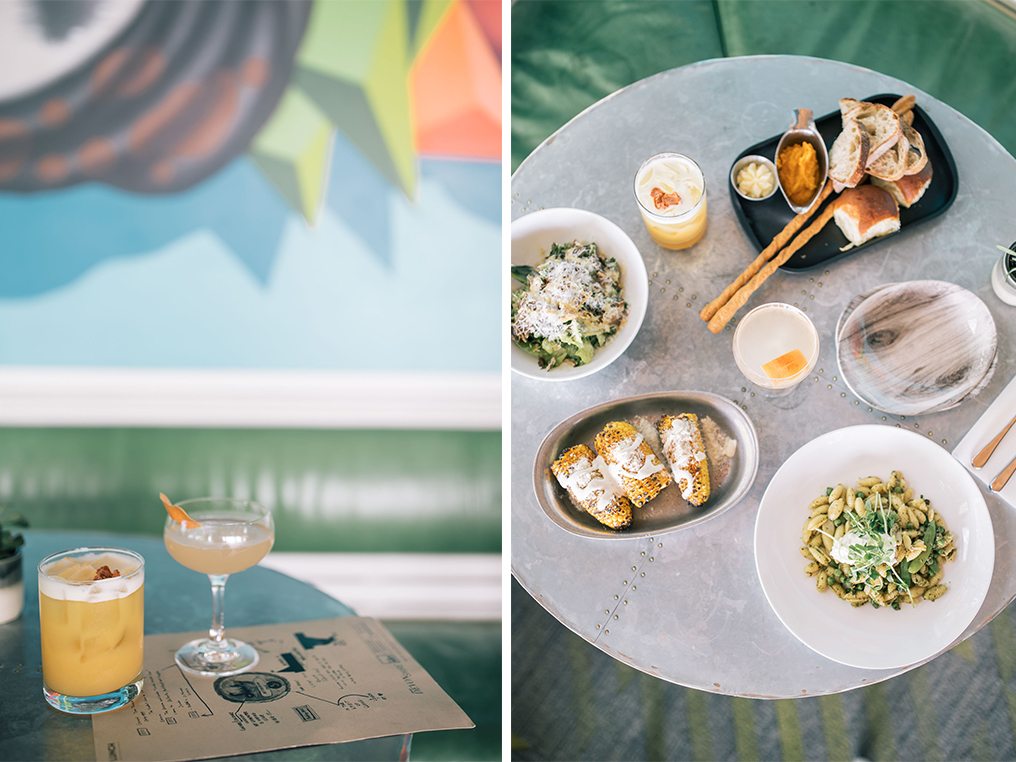 Lunch/Dinner/Drinks: The Drake Devonshire
Location: Wellington, ON.
What We Ordered: The Drake Devonshire offers a fun and fresh seasonal lunch menu and absolutely delicious cocktails that go down a bit too easily. For lunch, we ordered the Drake and Bake with the Daily Spread, Charred Corn, Dandelion Caesar and Cavatelli Verde.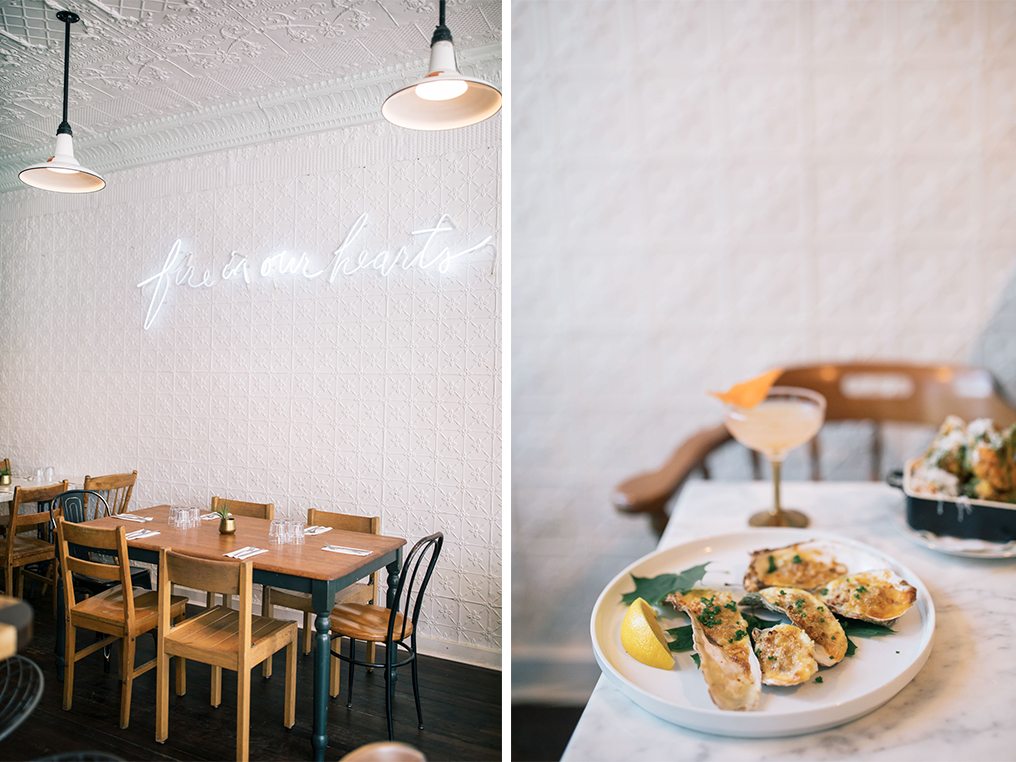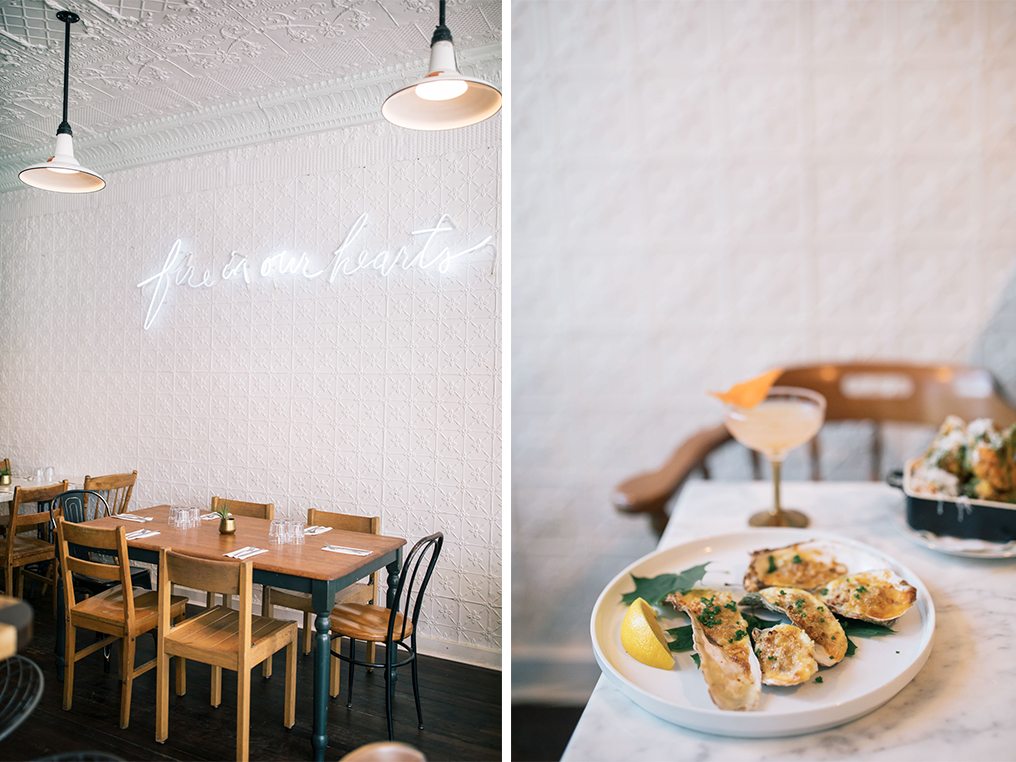 Dinner: The Courage
Location: Wellington, ON.
What We Ordered: I had high expectations for Courage Bar as I'd heard some really great reviews and of course, this spot is super Instagrammable. However I have to say that while the food was good, it wasn't great and our main dishes took almost an hour arrive (even though we were literally the only two people in the restaurant). We ordered the crispy cauliflower which was my favourite out of everything, baked oysters, vegetable harvest (also good), and I had the special that evening which was a jambalaya take on risotto, which, I sadly didn't enjoy.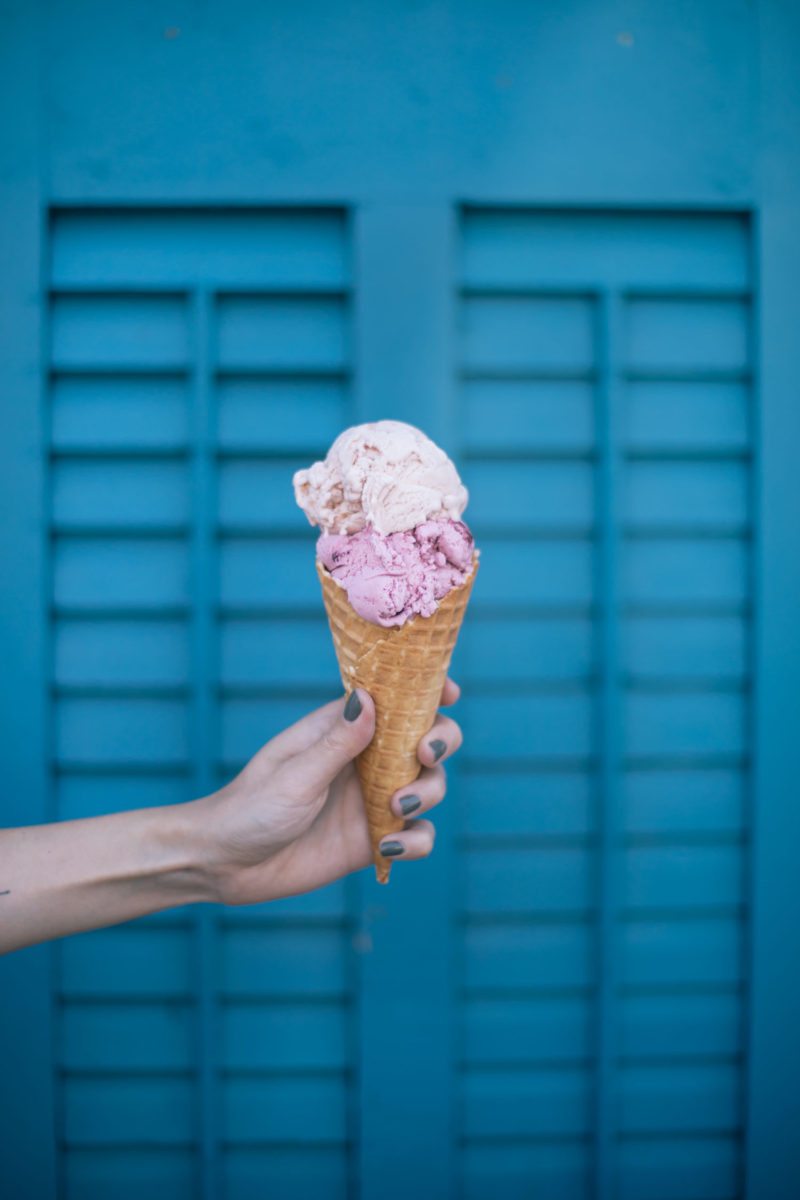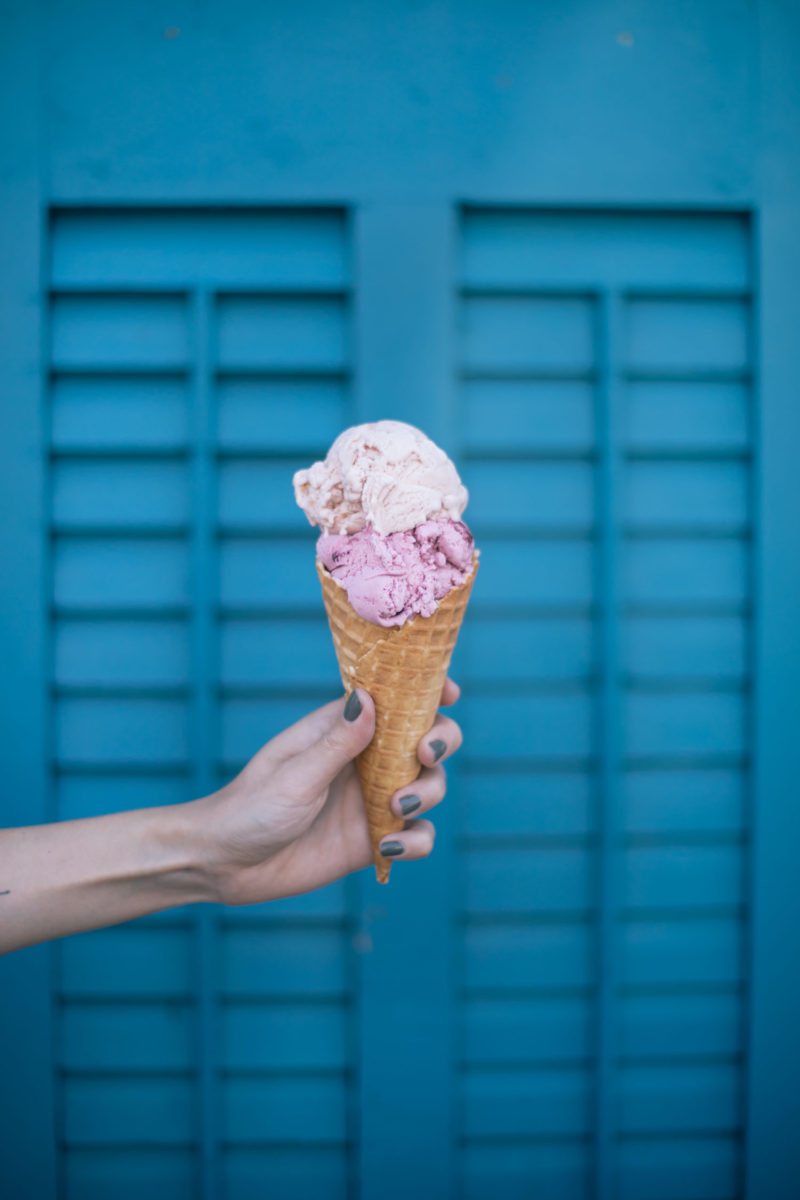 Snack: Slickers Ice Cream
What We Ordered: Admittedly, I have a massive sweet tooth so as you can imagine, I was beyond excited to try Slickers Ice Cream. I'd heard so many great things about it so my expectations were set pretty high and let me tell you, this is some of the best ice cream I have ever had in my life! I ordered the "Rhubarb-Ginger" and "Jazzberry" (a combination of raspberry, blueberry, strawberry, and blackberry) and Jamie ordered their most popular flavor, "Campfire S'mores" as well as Maple Cheesecake". We were both so impressed by the flavors they managed to create with their ice cream and the texture was unbeatable.
Other spots worth checking out:
–East & Main: we had dinner here on our first night which was delicious but I'd suggest making a reservation as I think the service would have better if we'd done so.
–The Agrarian: Jamie and I enjoyed a nightcap at the Agrarian Speak Easy which was probably one of my favourite parts of our trip. There is live music every Saturday night and it's a great time all around. I've also heard the food upstairs at the bistro is a must try so I'd suggest checking out their menu too!



Catalyst Boutique: I'm a sucker for a well-curated boutique and Catalyst is definitely it. From beautiful clothing to home decor options, Catalyst's carefully selected products from around the world are displayed perfectly in this gorgeous space.
Location: Picton, ON.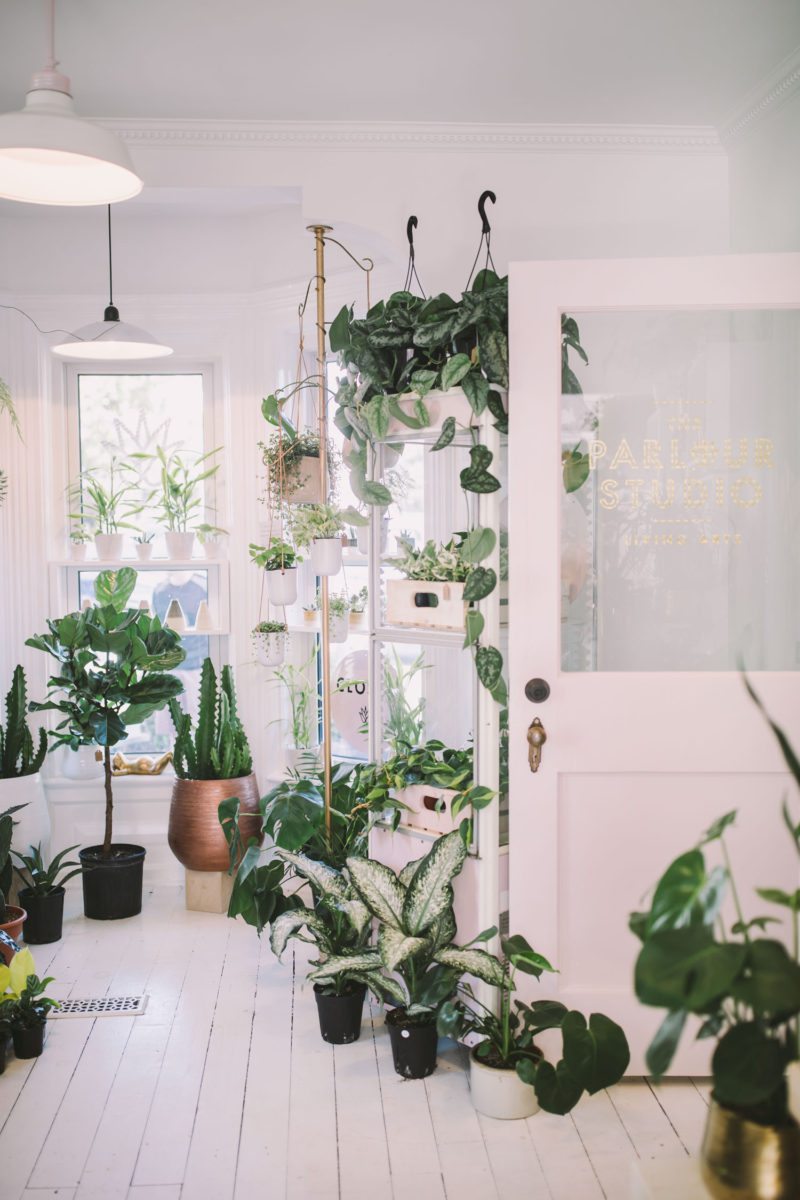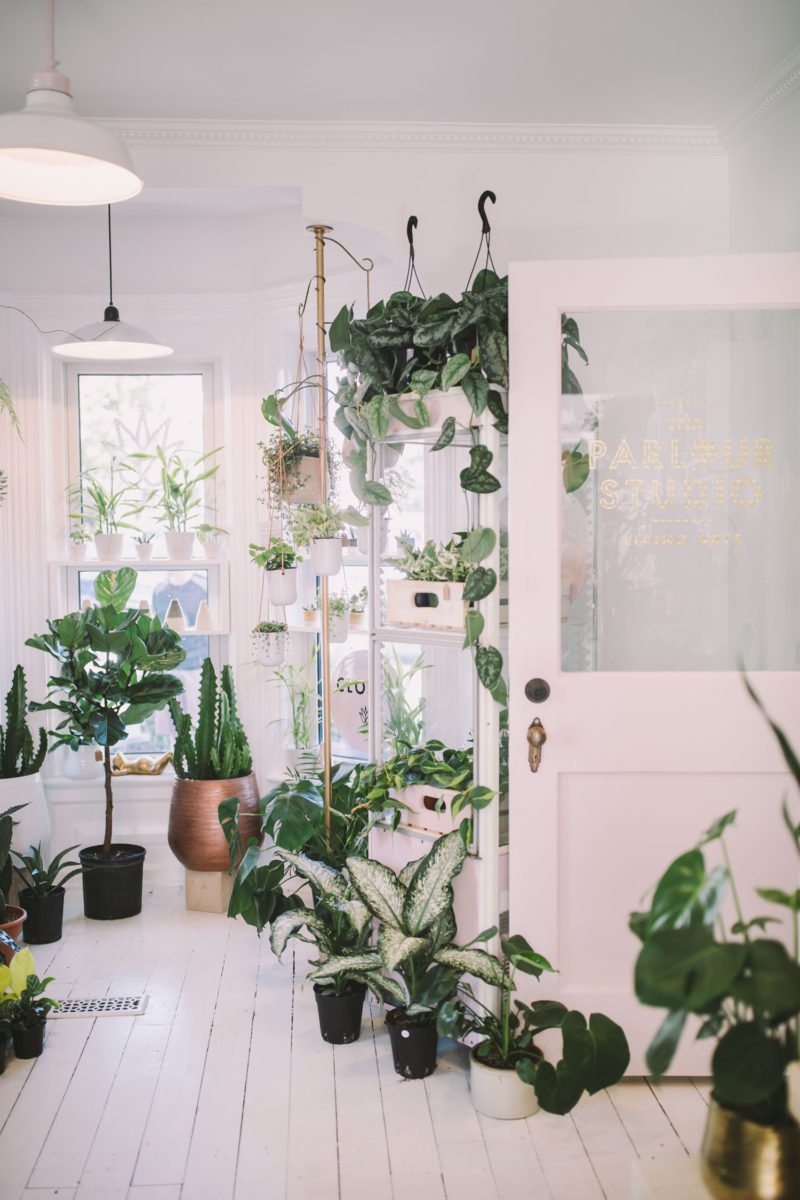 The Parlour Studio Plant Shop: The Parlour Studio is the most beautiful, bright space in all of Wellington. There are tons of plants to choose from as well as some beautiful ceramics and home accessories.
Location: Wellington, ON.

Dead People's Stuff: I love antique shopping and with a name like Dead People's Stuff, it was a must visit on our list.
Location: Bloomfield, ON.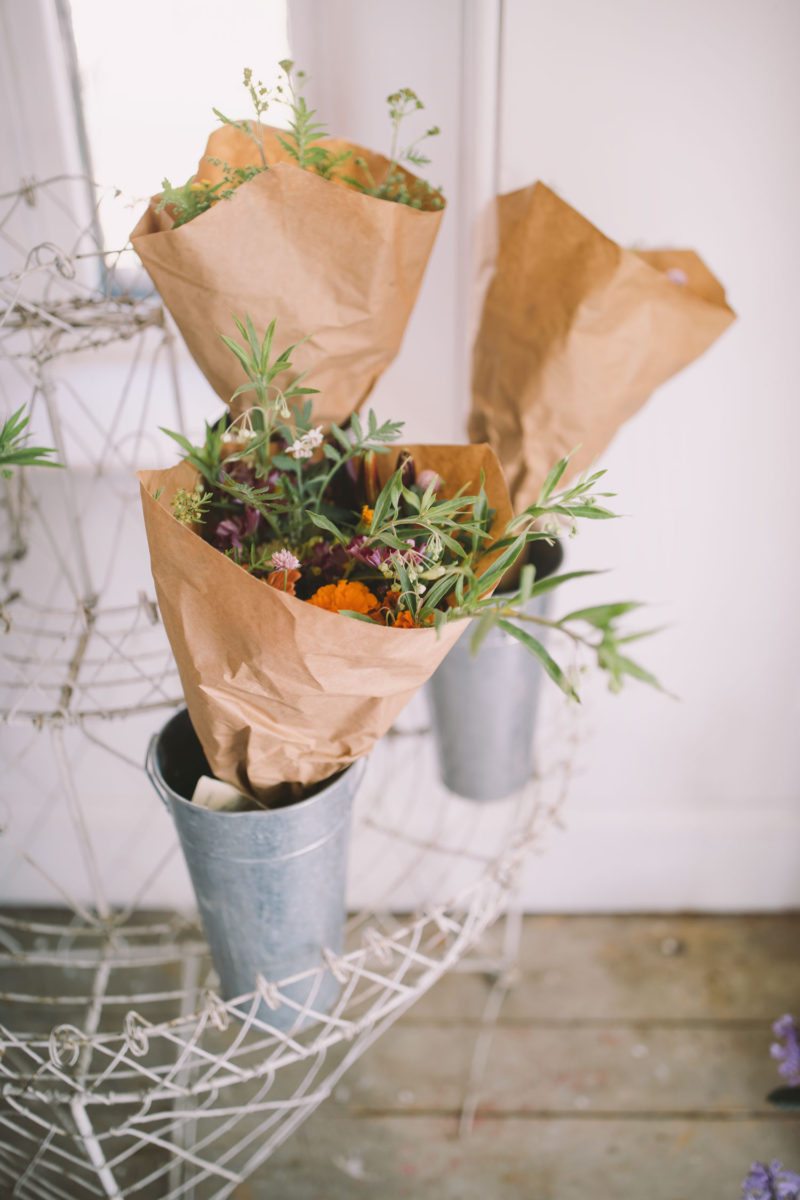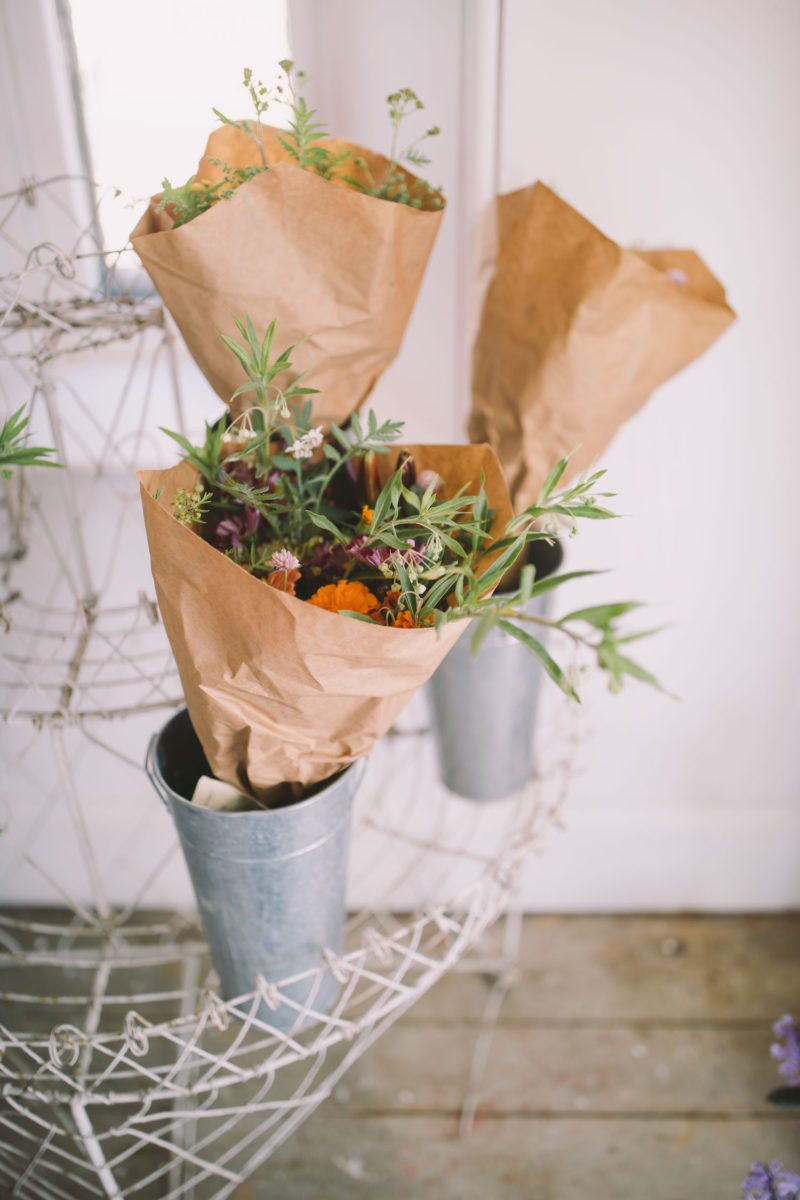 House Of Falconer: We received a recommendation to visit House of Falconer from the owner of Parlour Studio and we're so glad we did. The House of Falconer is a century home that was basically wasting away until recently when it was taken over by Alex Fida. The home itself can be toured but what's really cool about it is that it has also turned into an artist's studio. Visitors are welcome to walk around visiting each studio and purchase artists work.
Location: Picton, ON.

County Collective: A beautiful, light-filled pop-up shop selling a nicely curated selection of mostly local goods including fashion, home, and apothecary.
Location: Bloomfield:

The Grange Winery: We absolutely loved our picnic on The Grange Winery which you can read more about here.
Location: Hillier, ON.

Wellington Farmers Market: Jamie and I both love heading to weekend farmers markets so we couldn't pass up the chance to check out the Wellington Farmer's Market on Saturday morning. We each picked up a fresh pastry and coffee for breakfast and took home a heaping pile of garden fresh tomatoes. I'm not sure if the market stretches into the fall but it is definitely something to consider checking out.
Location: Wellington, ON.
Other Things To Do:
–Sandbanks Provincial Park: Jamie and I actually had our engagement photos taken here.
-Wine tour your way around PEC: There are so many wineries to check out that I couldn't possibly name all of them.
–Kinsip House Of Fine Spirits: Besides wine, I'd also suggest visiting Kinsip Spirits for a tasting and a little walk around the beautiful property.
–Kokito Boutique in Bloomfield