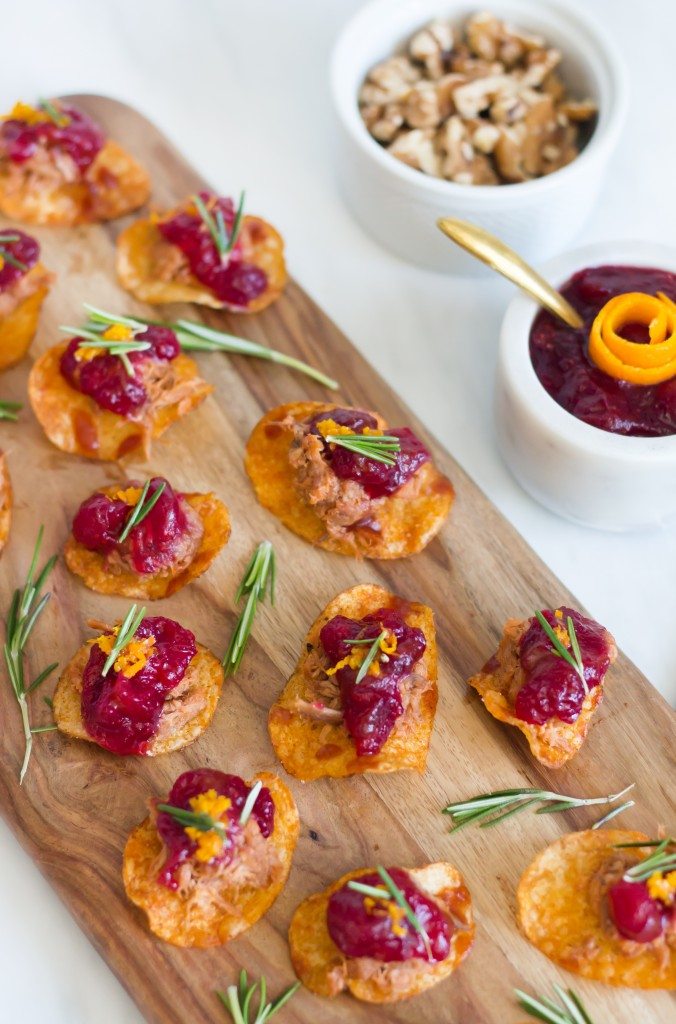 Tyrrells English Barbecue Pulled Pork Sliders
2015-08-12 13:33:23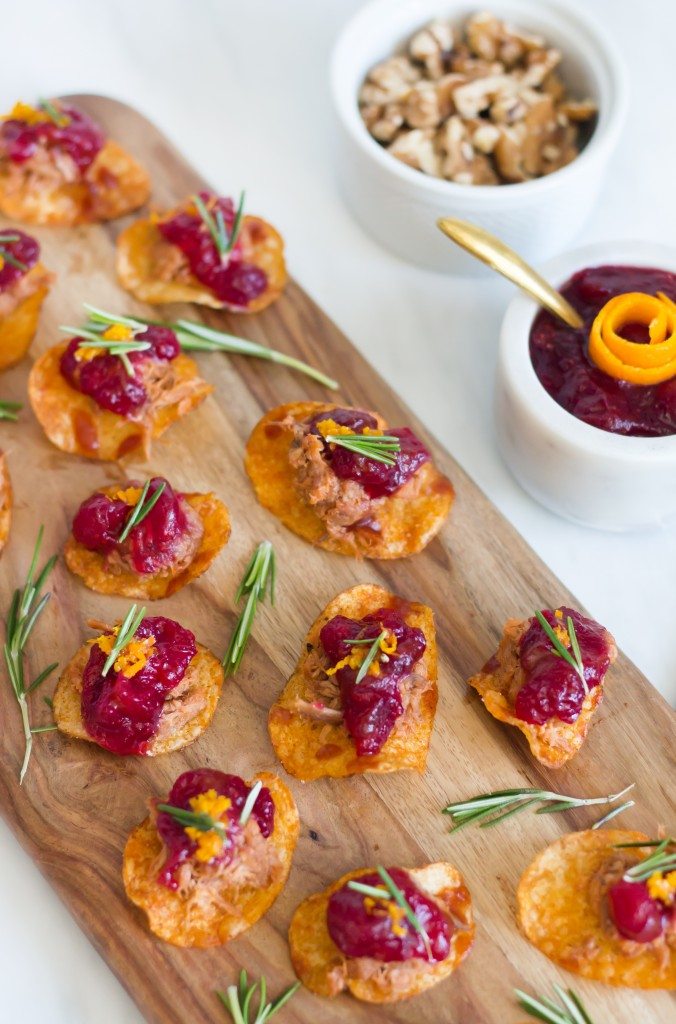 Serves 10
Nutrition Facts
Amount Per Serving
* Percent Daily Values are based on a 2,000 calorie diet. Your Daily Values may be higher or lower depending on your calorie needs.
Pulled Pork Rub
¾- 1 pound pork shoulder
1 cup brown sugar
1 tbsp. chili powder
1 tsp. smoked paprika
¼ tsp. ginger
¼ tsp. cinnamon
¼ tsp. cayenne
Salt and pepper to taste
For The Pulled Pork
2-3 cloves fresh garlic, minced
½ cup chicken stock
½ cup apple cider vinegar
½ cup – ¾ cup of your favourite barbecue sauce, set aside. (I used Williams Sonoma Maple Mesquite)
Cranberry-Orange Sauce
4 cups cranberries (fresh or frozen)
½ cup freshly squeezed orange juice
½ cup water
1 cup sugar
Zest of one orange + more for garnish
Pulled Pork
Add all dry ingredients to a bowl and whisk until combined
Dab pork shoulder with a paper towel to remove any excess moisture
Rub the spice mixture thoroughly onto the pork shoulder and place it in a slow cooker
Add chicken stock, apple cider vinegar and garlic to the slow cooker and cook on high for 6-9 hours or on low for 9-12 hours.
Remove pork from the slow cooker and shred apart using two forks. Add the pork to a bowl with the barbecue sauce and combine.
Cranberry-Orange Sauce
Bring freshly squeezed orange juice, water and sugar to a boil
Add the cranberries and allow them to boil until most of them have burst
Reduce to low and let simmer until mixture thickens
Remove from stovetop and mix in orange zest
Add the mixture to a bowl and transport it to the fridge to cool
Assembly
Arrange Tyrells English Barbeque chips on a large platter or plate
Using a small scoop or the large end of a melon baller, scoop pulled pork onto the chip.
The Blondielocks | Life + Style https://www.theblondielocks.com/