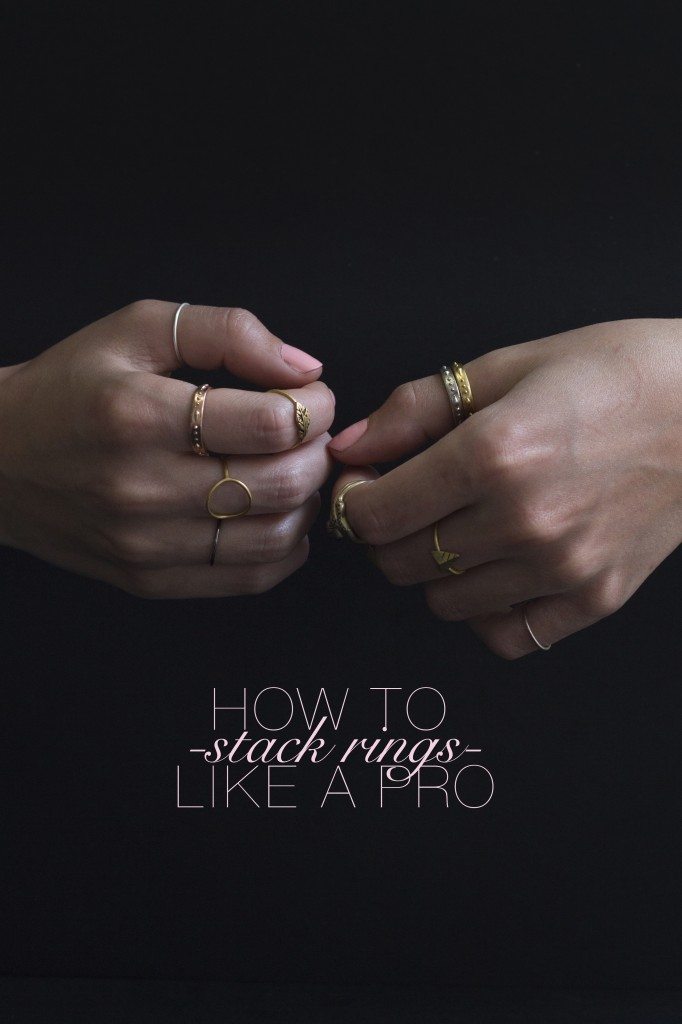 Learning how to stack rings can be difficult, so I have teamed up with Blossom Lounge to de-bunk the "less is more" myth by showing you how to stack rings the right way. I absolutely love the jewellery that blossom lounge carries, and knew their rings would be the perfect jewels to use to show you how to stack. Although there are many ways to go about stacking rings, I have come up with a few basic rules to get you started on creating your very own ring party! Read below to see my tips and make sure to head over to www.blossomlounge.com or in store for all the pretty rings shown here today!
Freshly painted and un-chipped nails are the first step in making sure that your rings look stylish. Blossom Lounge has a great selection of colours from Butter London, and I am loving this bright pink shade called Kerfuffle for the summer.
Begin by picking rings that are in different shapes and sizes and make sure to balance out each hand by placing and spacing rings out on different fingers. Once you like what your first layer of rings looks like move to the mid finger rings.
Play with mixing metals and textures for your midi rings. We love the double snake midi ring from Jenny Bird for its serpent skin texture, and wrap around style. The Dogeared feather and triangles are also great as you can switch the triangles in opposite directions and the feather gives added texture.
Once you have finished putting and placing all of your main rings on your fingers grab a few simple rings (H&M has some cheap and basic ones) in mixed metals and place them wherever you think your fingers could use a little more love. Make sure to leave some white space, keeping at least one finger bare on each hand.