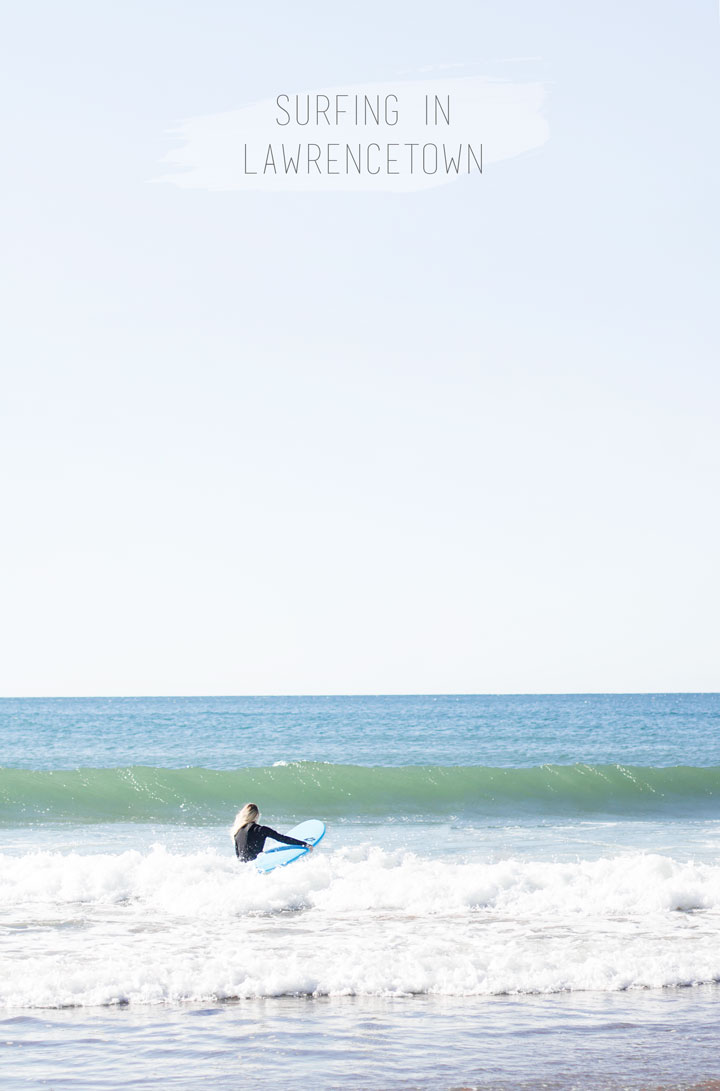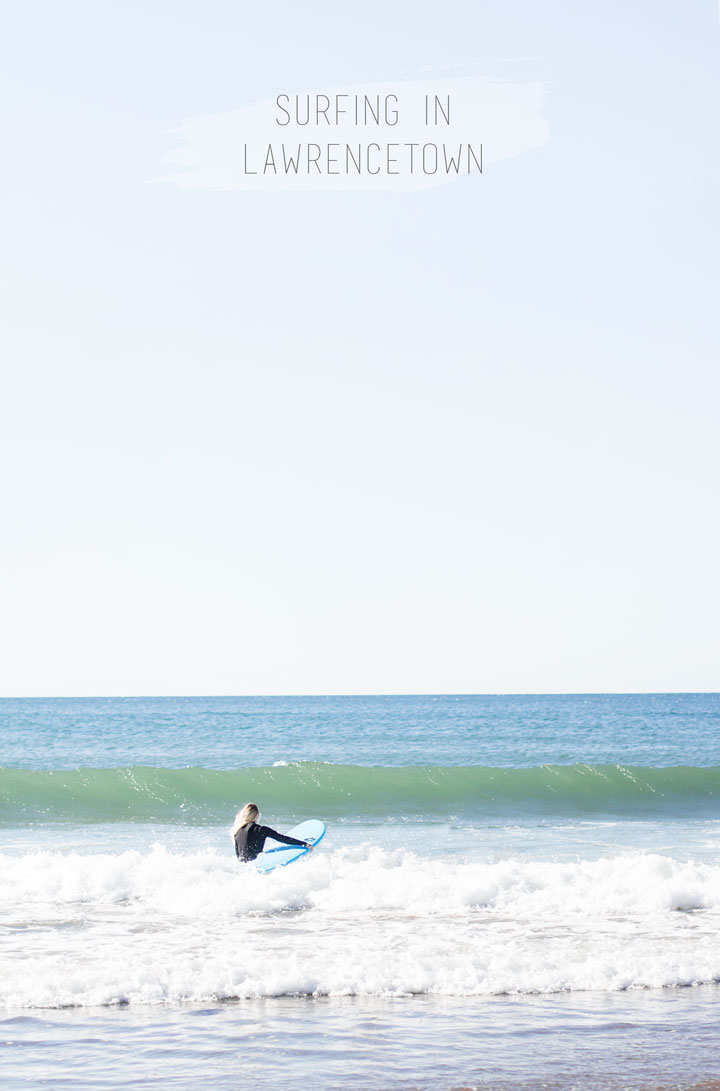 "so, you wanna go surfing next week?"
These were the first words I heard upon answering a phone call from Jamie last week. Before I really had a chance to process, I immediately yelled a big enthusiastic yes! Unlike snowboarding, surfing has always been something I've wanted to try. I'm assuming my dire need for wanting to surf stems from my slight obsession with Kate Bosworth á la Blue Crush, but whatever the reason I assumed it would be something I was inherently great at…but boy was I wrong.
As Jamie and I pulled up to the white van full of surf boards my anxiety started to kick in. I was uncontrollably shaking and every bad thought imaginable was running through my head, most prominently what the !@#$ have I just agreed to!? We got out of our vehicle and walked over to the East Coast Surf School van, where I was fitted for a wetsuit and board. Once out of my cute "surfer girl outfit" (that obviously consisted of denim cut offs) and into my wetsuit things started feeling pretty real for me. However, I will say that the wetsuit made me feel warm and protected which was exactly what I needed right then. After we were all geared up, we picked up our boards and headed down to the beach.
I knew from movies that before I actually got into the water I'd receive some basic skills on how to handle my board, move over a wave, and of course how to catch a wave. I was excited for the "on land" part of the lesson and our instructor, Sylvie was AMAZING with teaching us the surfing basics. I loved how attentive she was to each persons needs…especially mine, considering I couldn't even get my leg to swing forward on my board (kind of necessary if you want to surf). After the lesson we scooped up our boards once again and headed into the ocean.
I wasn't expecting the waves to be so big at Lawrencetown Beach but the instructors from East Coast Surf school said it was actually a perfect surfing day so that made me feel somewhat at ease, the water was also surprisingly warm. Getting over the waves was intimidating to say the least, but Sylvie let me know where to stand so I wouldn't get trampled…which did happen once and I'll admit really scared me. I spent the next few hours in and out of the water attempting to just catch a wave sans standing up because I just did not feel ready for it. For someone who isn't a strong swimmer and who hasn't worked out in quite a few months I was proud of myself for getting out there and trying. I know I will be back next summer to face the waves again with East Coast Surf School…next time standing upright!