After chopping my hair off last year I'm happy to see how quickly it has grown back in the last 6 months or so. Although I loved my lob hairstyle I missed being able to experiment with different hair styles like braids or the long, low ponytail that is very on trend for fall 2015. After noticing and really liking this easy to create style, I decided to round-up a few low ponytail pictures that inspired me and then recreate this look at home using my own twist.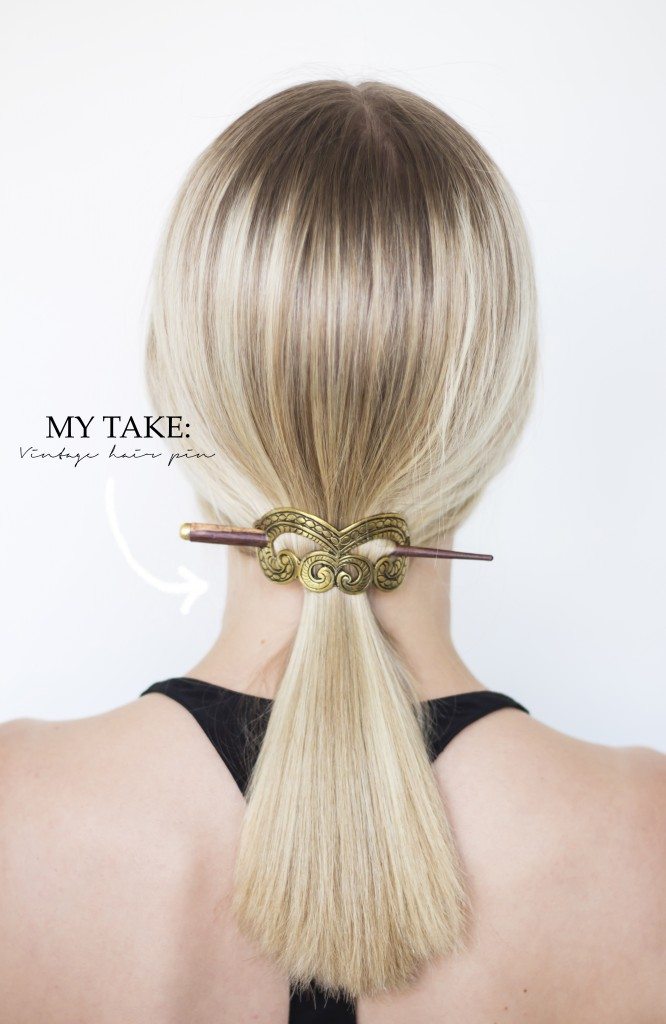 Here's my take on the low ponytail:
Step 1: After I wash my hair I apply a hair serum and then blow-dry my hair in a straight, downwards motion
Step 2: Once my hair is fully dry I run a small amount of this oil through my hair and straighten my hair with a flat iron.
Step 3: I run a comb through my hair and tie it back in a low ponytail, securing it with a clear hair elastic.
Step 4: I secure the hair pin, making sure it is straight and that it covers the hair elastic.