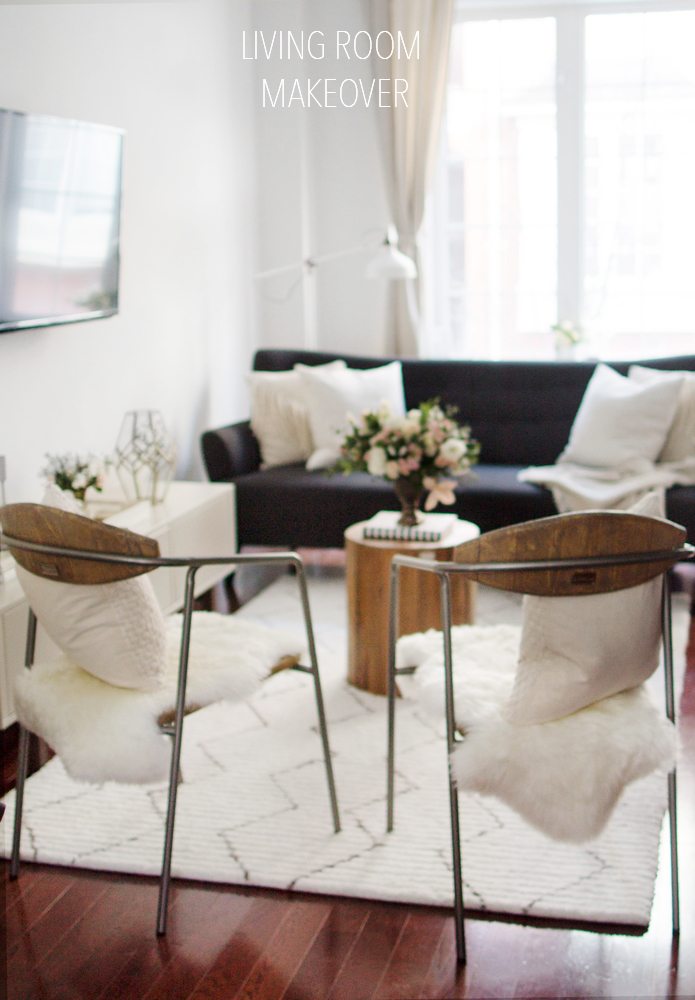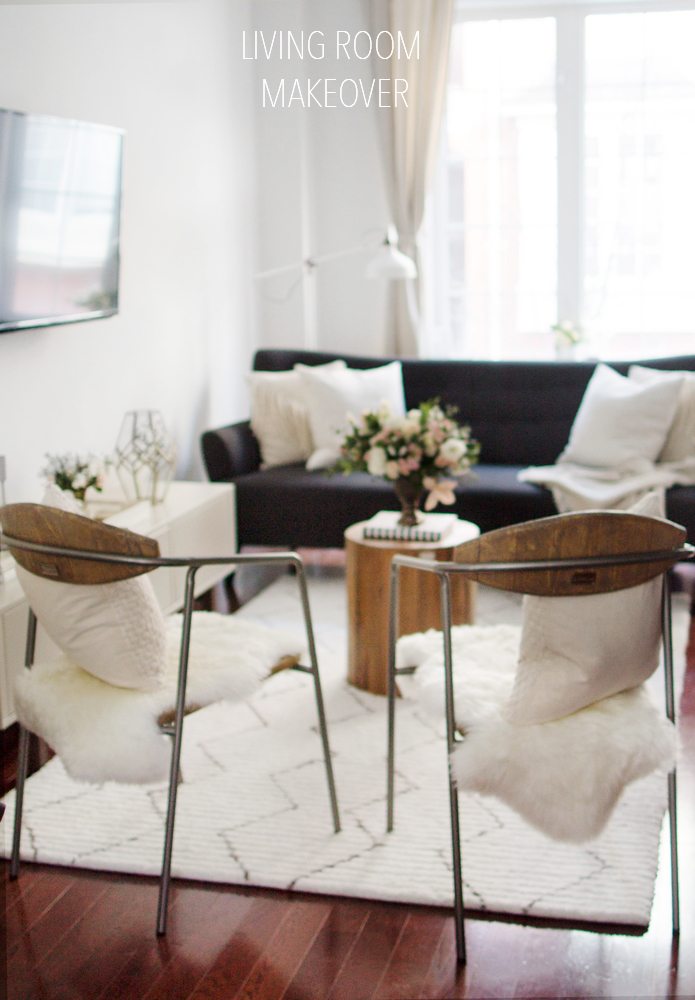 If you follow me on Snapchat (KayleeGiffin) you would have probably noticed that we have been re-doing our living room for the last month or so. I've been trying sooooo hard to keep it under wraps but as soon as the furniture came in from Artemano and our clunky couch went out the door it was game over, and I just had to start sharing sneak peaks via my snap story.Partnering with Artemano for this makeover was an absolute delight. Jamie and I met with the manager of the store to discuss our needs, what type of aesthetic we wanted and how we could easily transition Artemano pieces into our home (which was easy considering the amount of beautiful furniture they have). There are so many things about Artemano that I felt lined up so well with our design aesthetic but the most important to me was hearing how they source their wood and partner with artisans in Asia to create their one of a kind pieces. For example, the stump and the chairs that we picked up are both derived from railway wood from Southeast Asia. I find it absolutely incredible that we are quite literally sitting on history.
Because my style is a bit of a mixture, I felt that Artemano truly helped us come up with a design concept to love by showing us how to combine their more contemporary pieces like the couch with the rustic feeling of the wood. I am also a huge fan of bright, white spaces so I tried to infuse natural elements like linen throughout the space which I found really complimented the wood. I also added a lot of textures through pillows, sheepskin throws and the wicker basket from Artemano that now holds a ton of blankets.
I am so beyond excited about our new living room (the before pictures are quite embarrassing, haha!) that now every time I step down the stairs in the morning I feel an instant sense of calm and serenity. I just want to lounge in our new living room every spare second that I have and that to me is a sign of a job well done!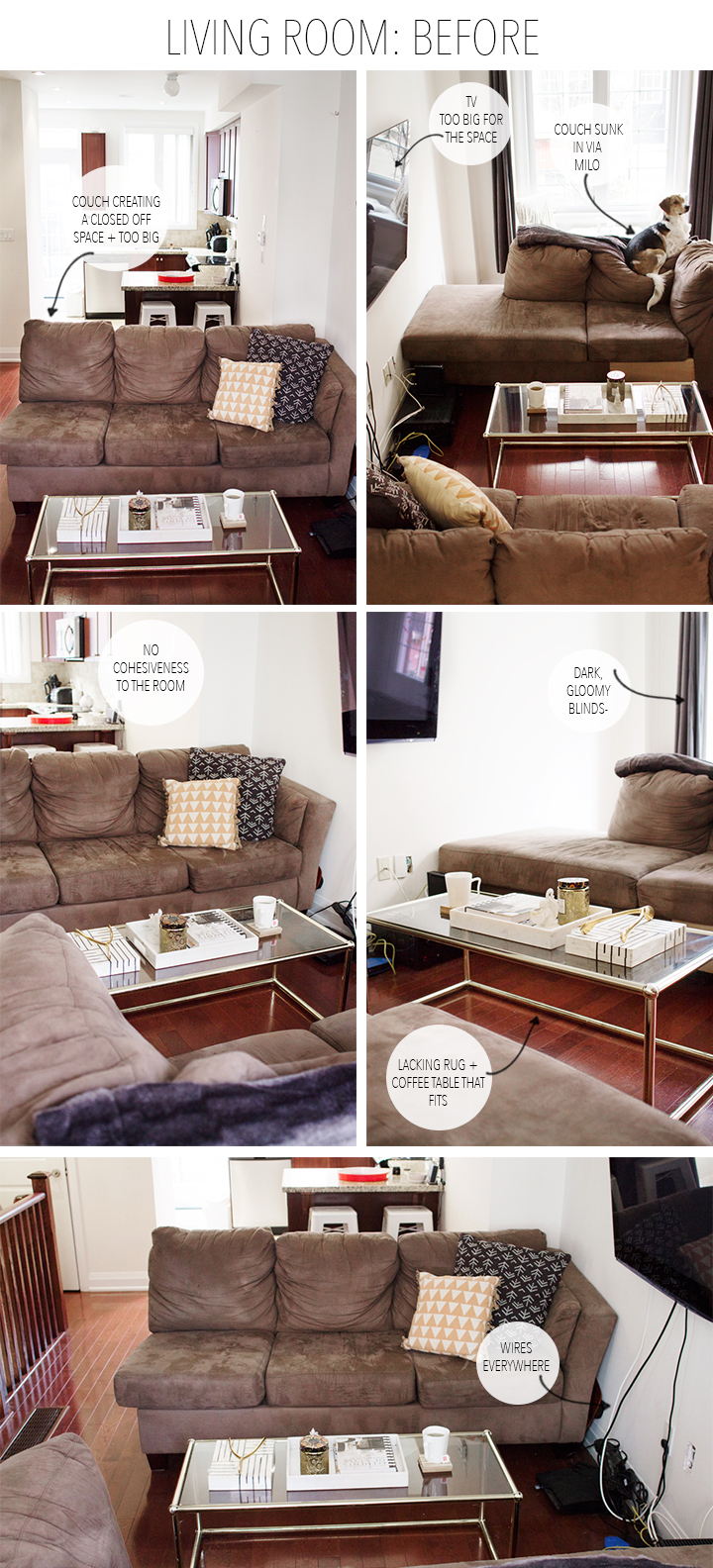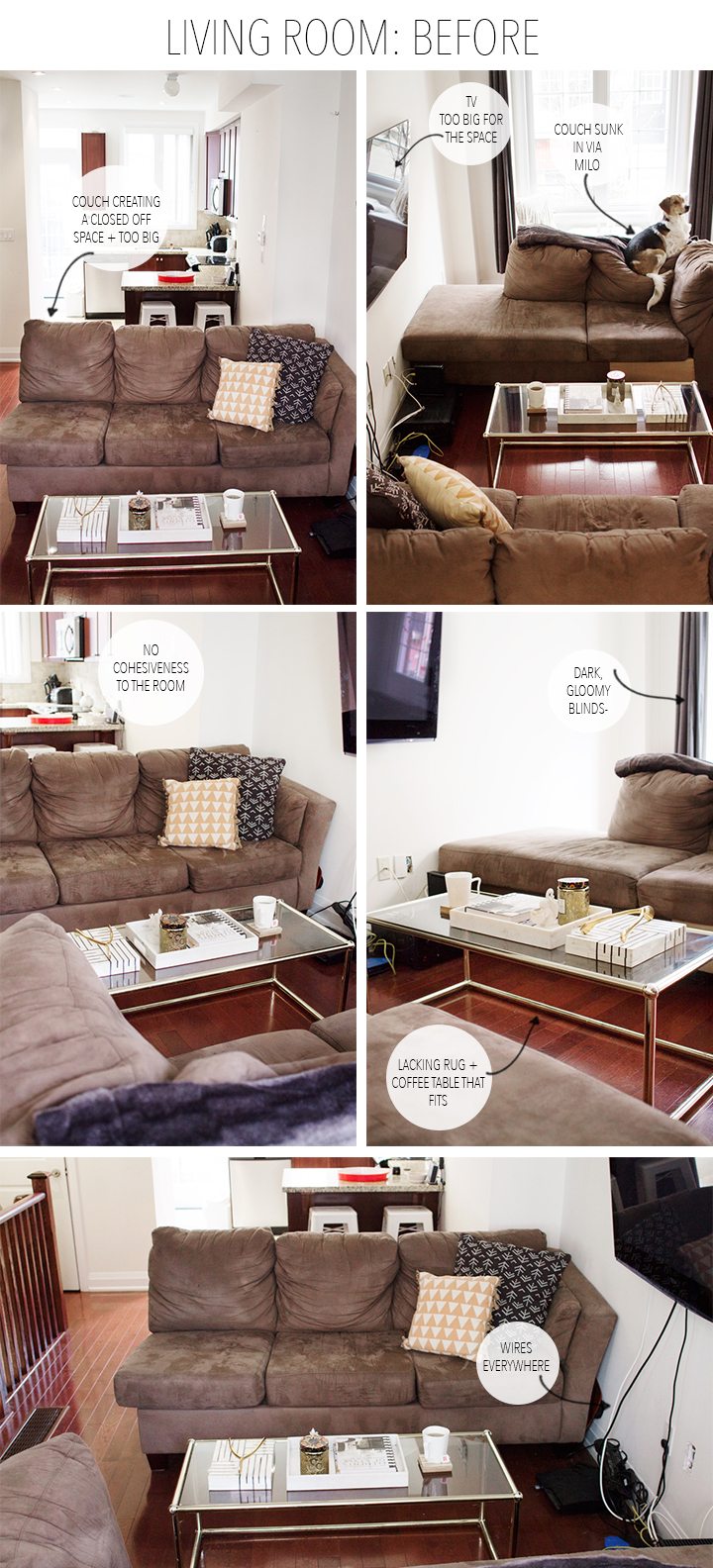 Our living room before: A mixture of what Jamie and I purchased when we first moved in together around 5 years ago and a few pieces with potential that we've purchased along the way. When we moved into our most recent place our sectional didn't fit so we had to split it, our TV was too big for the room and there were wires everywhere…it was just plain dark and gloomy. The after is a VAST improvement!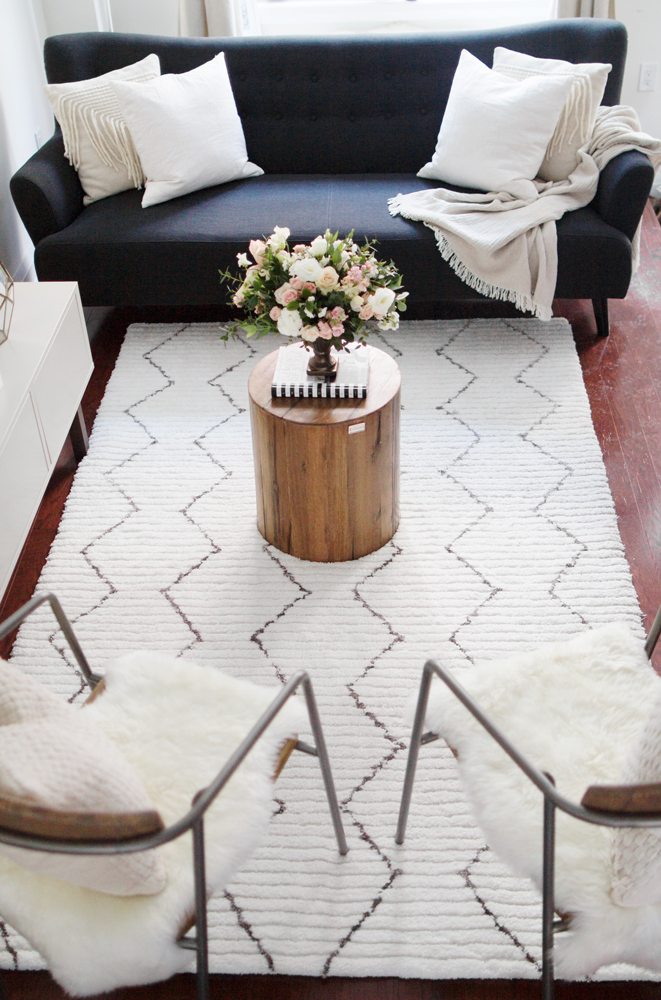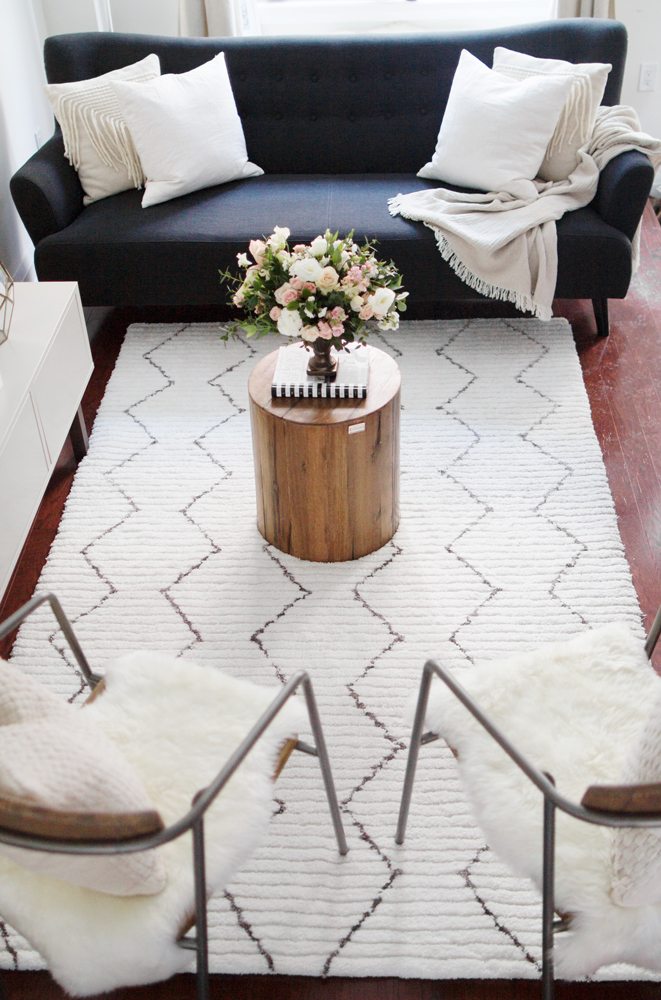 Birds eye view of the living room: The beautiful flowers were provided by my friends at Sweet Woodruff.
Note: We are actually waiting for a new coffee table to come in as well and plan on moving the stump in between the chairs to be used as a side table but for now I really love how open and clean the space is.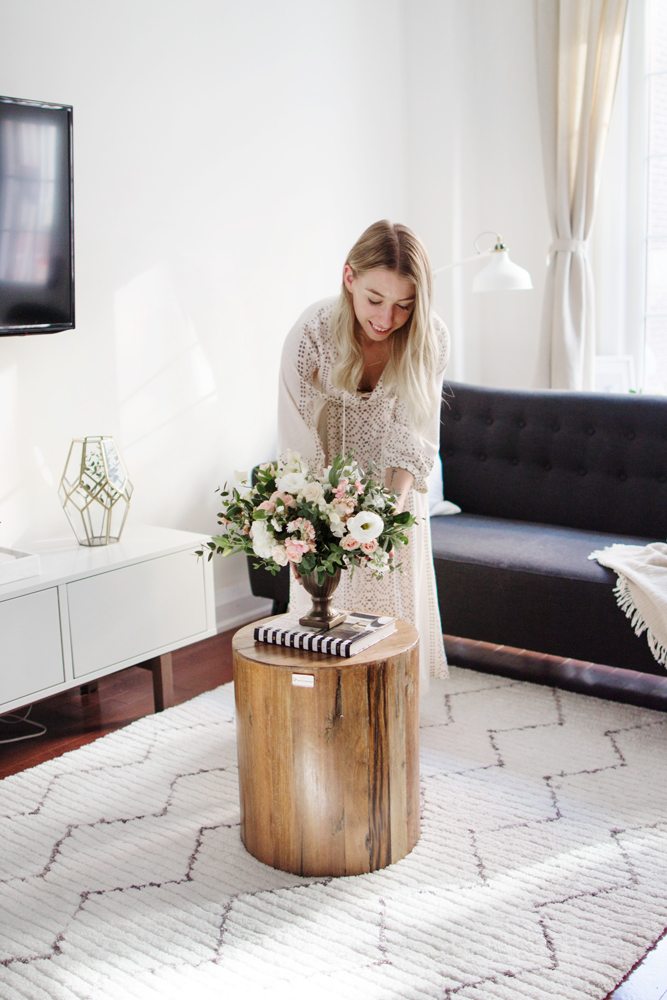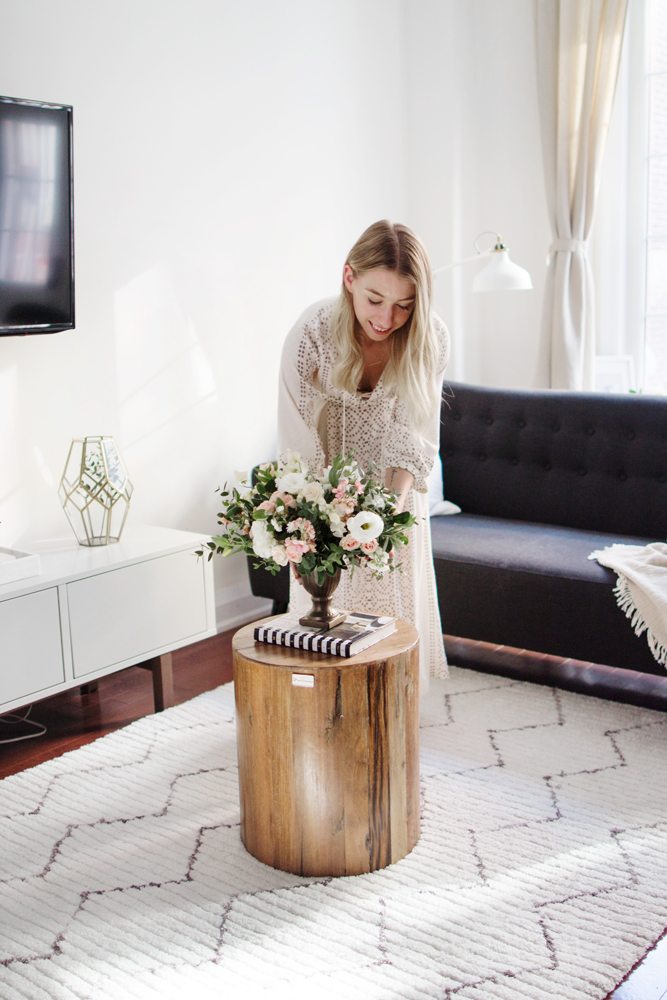 Sweet Woodruff flowers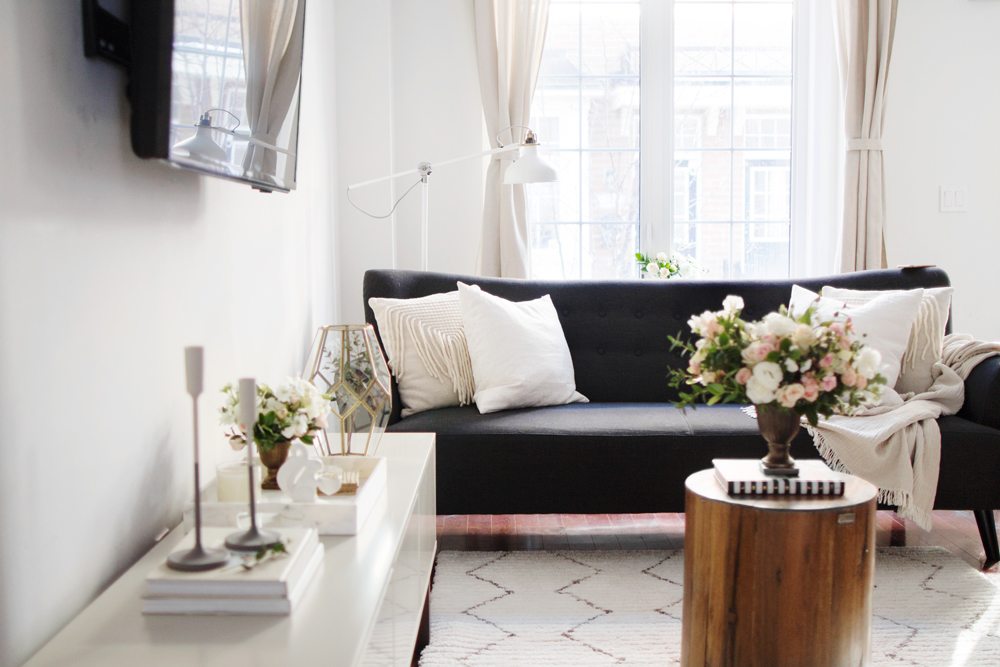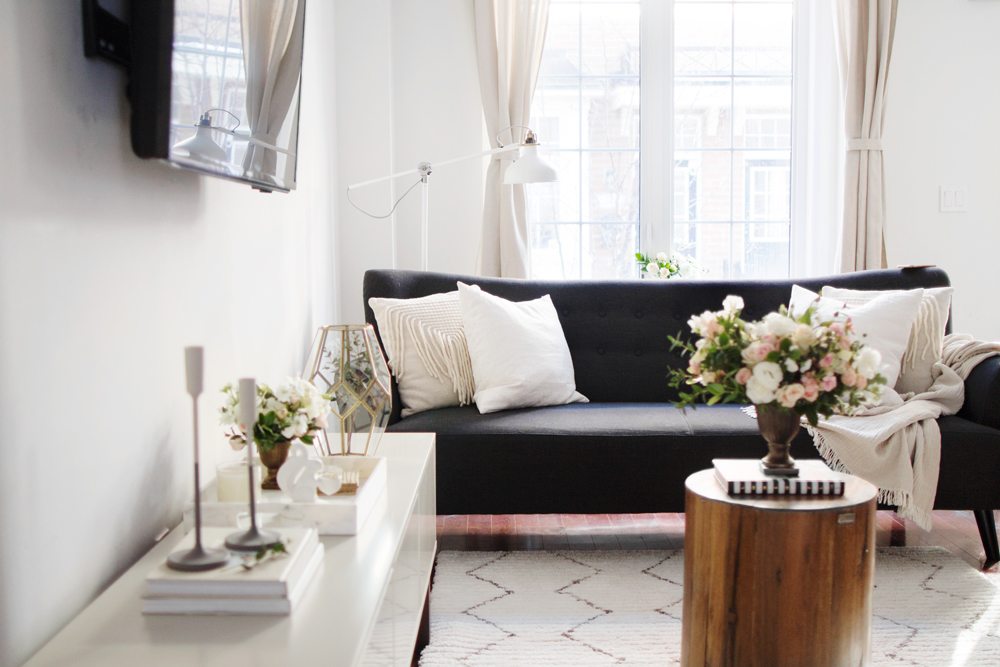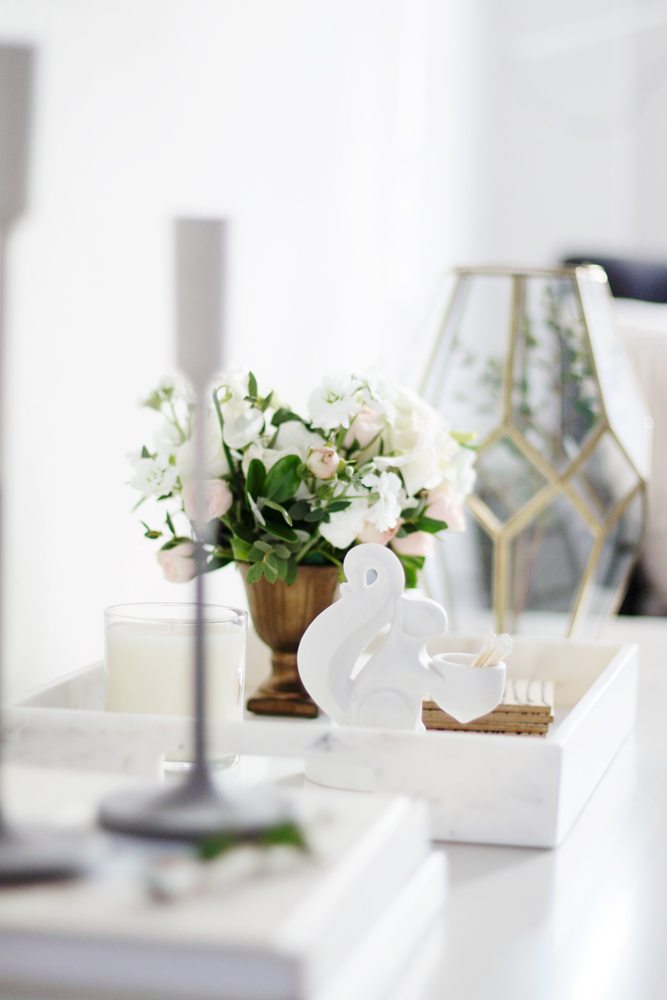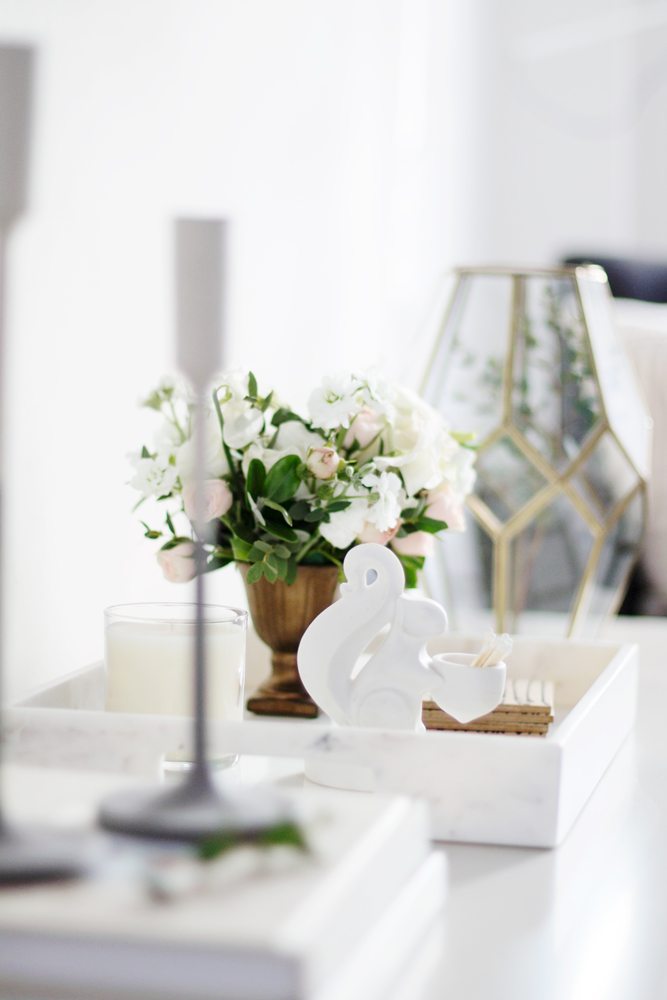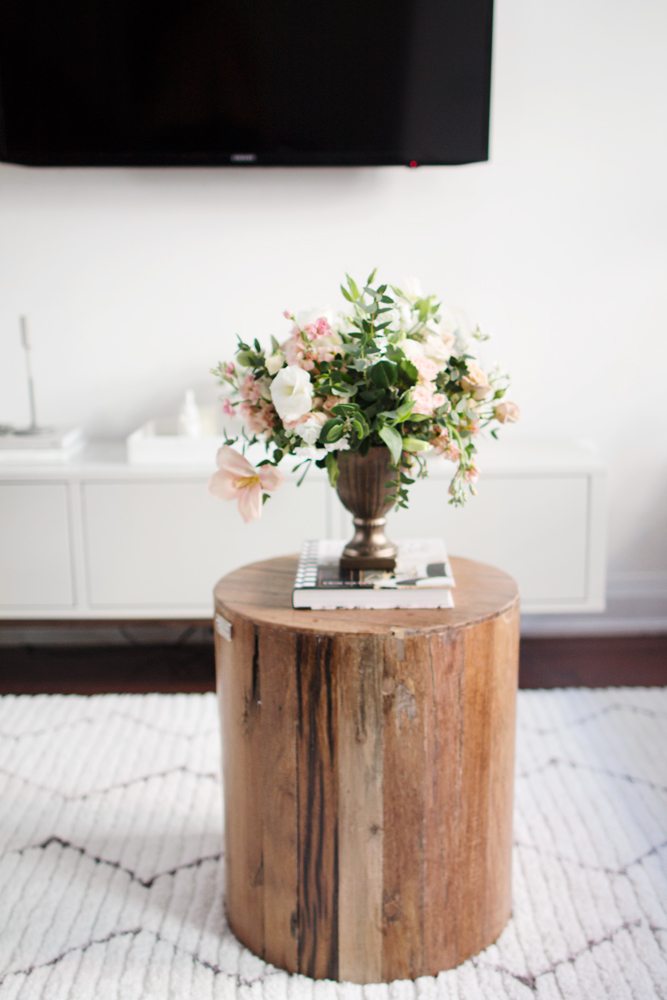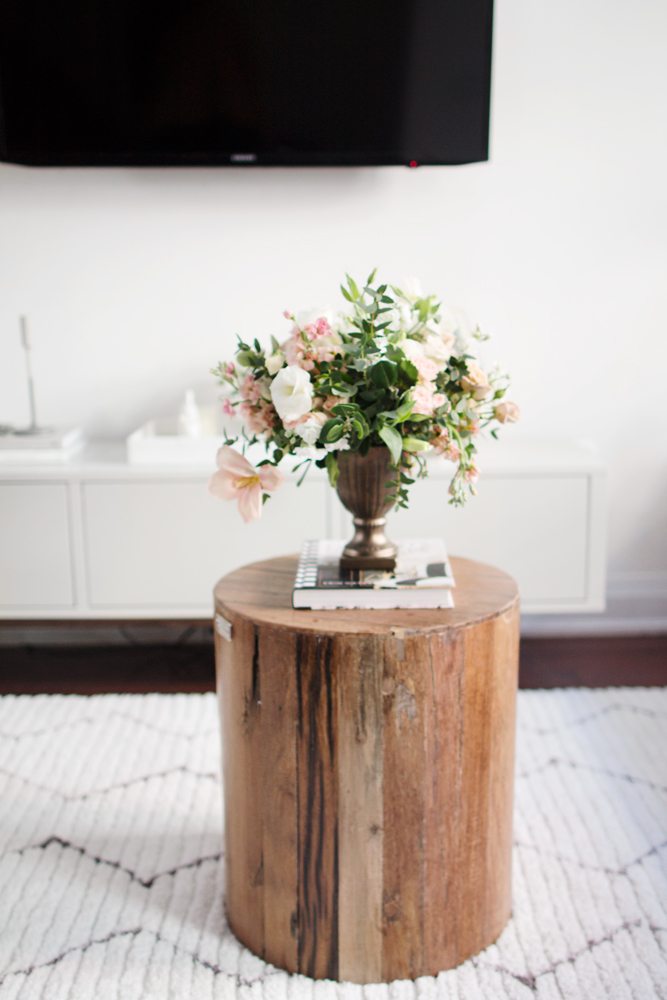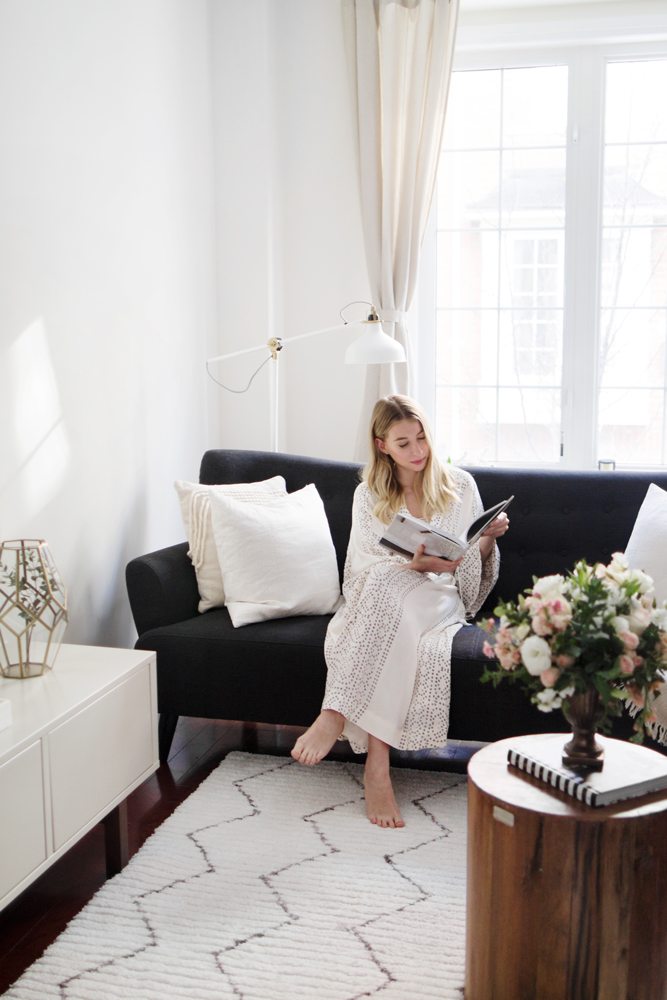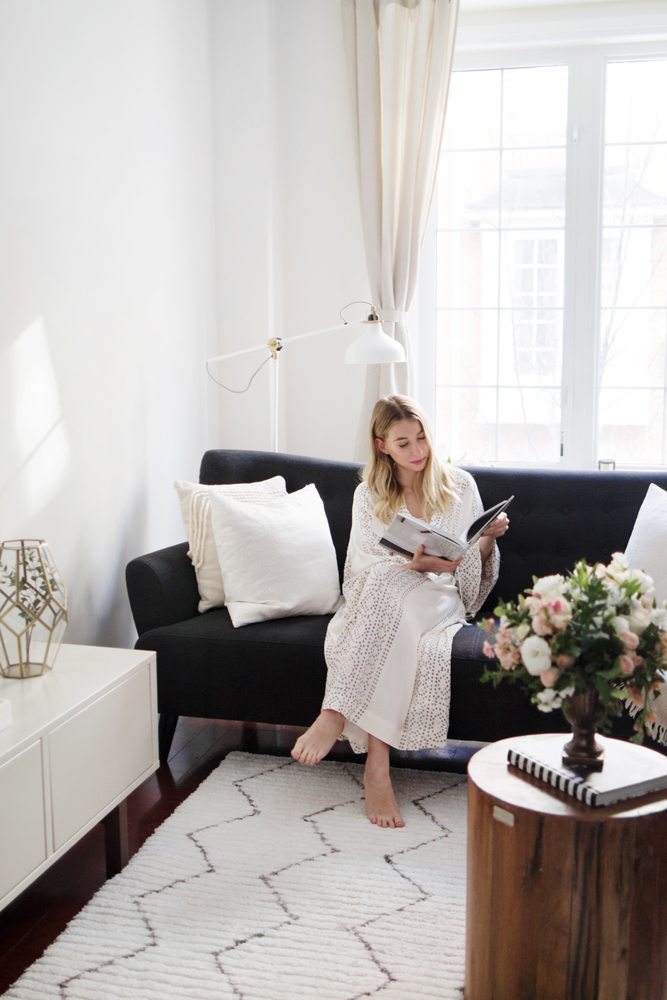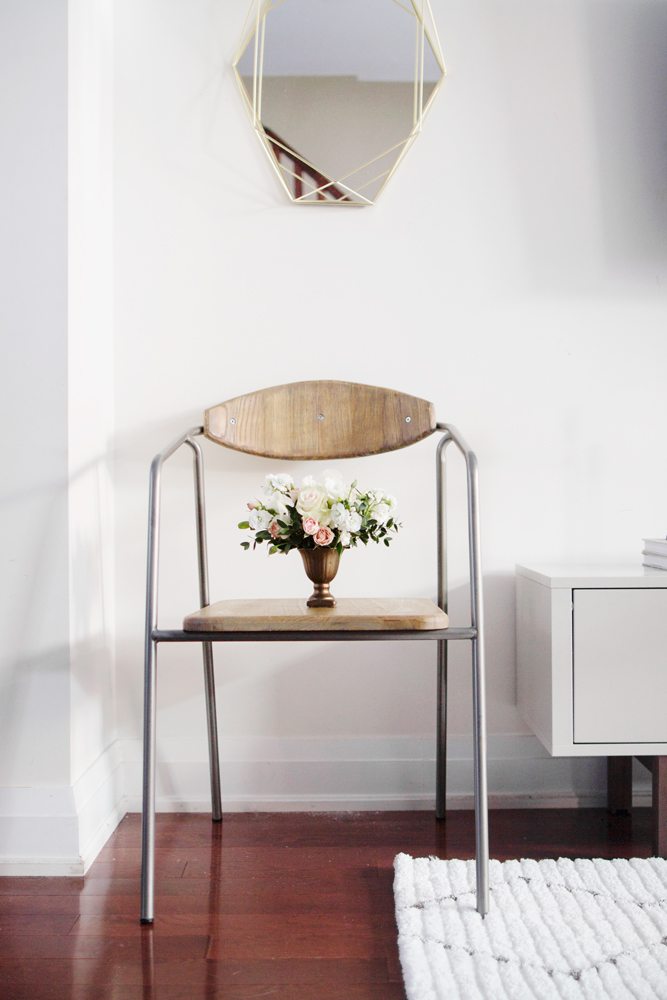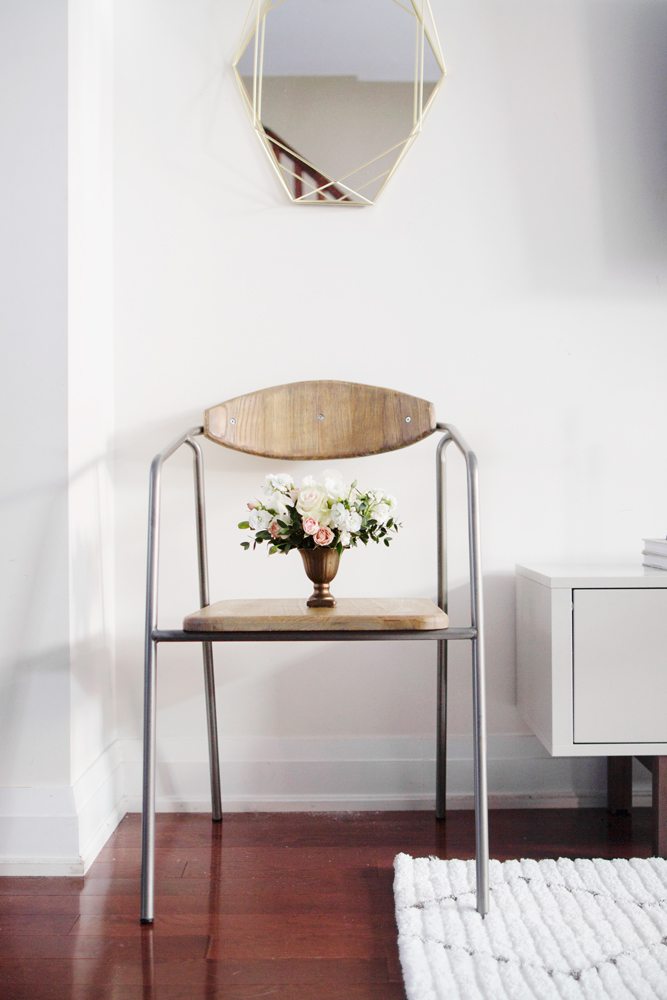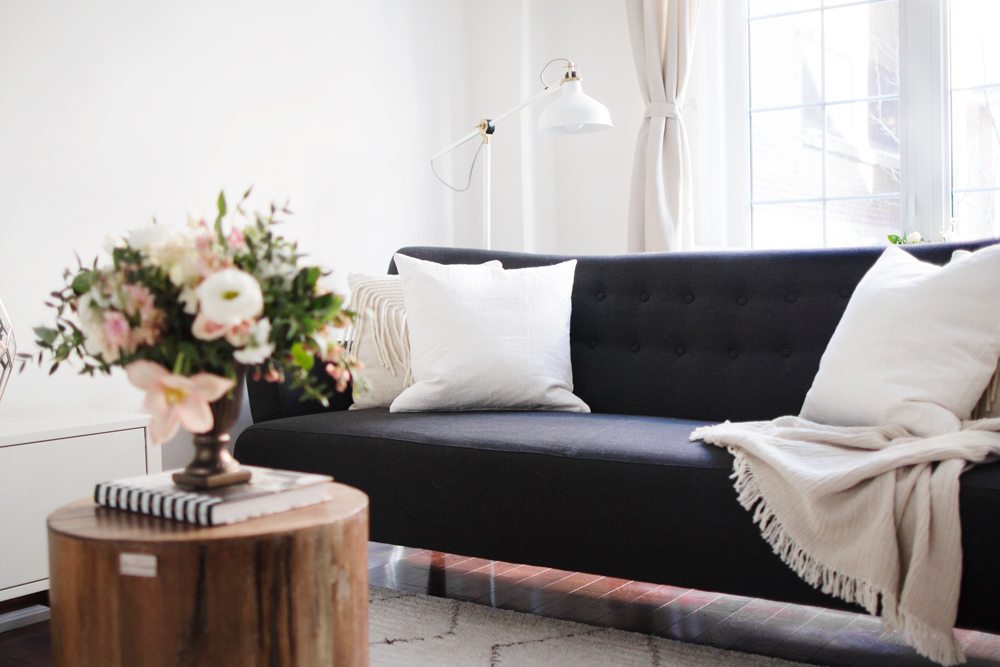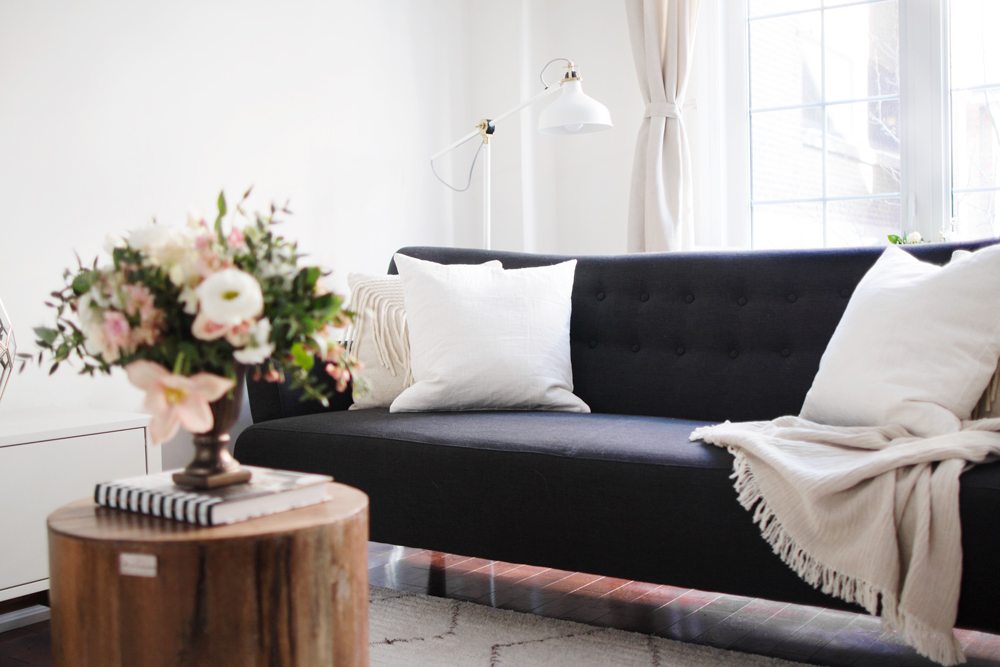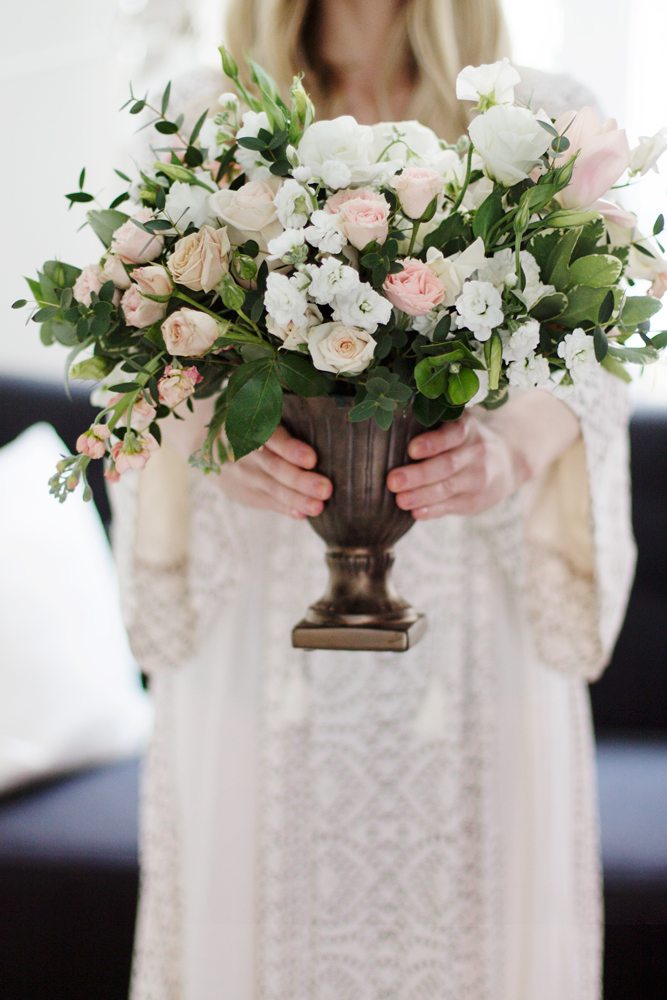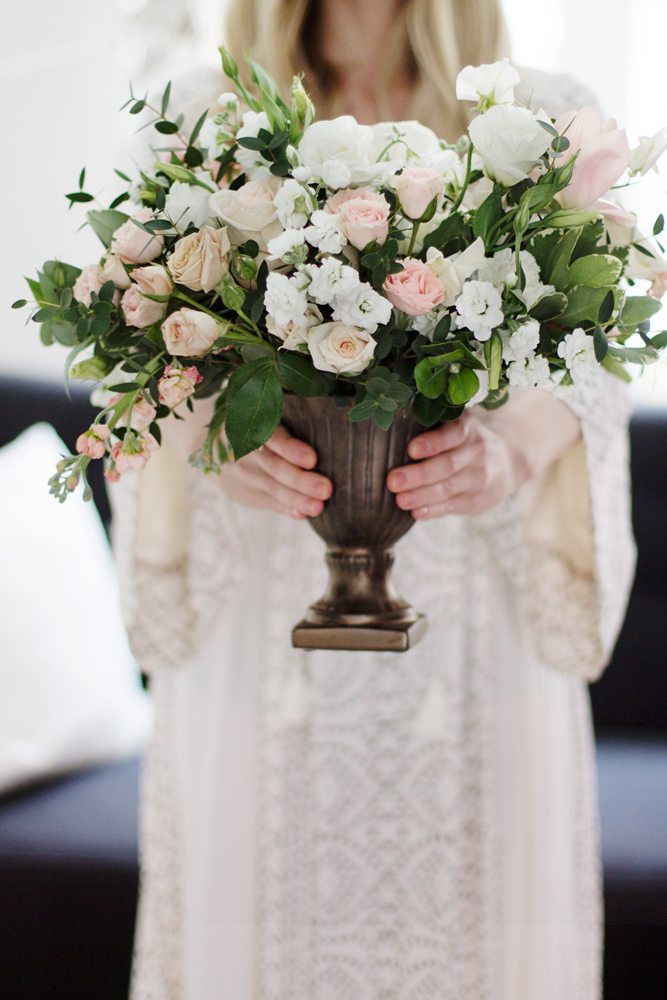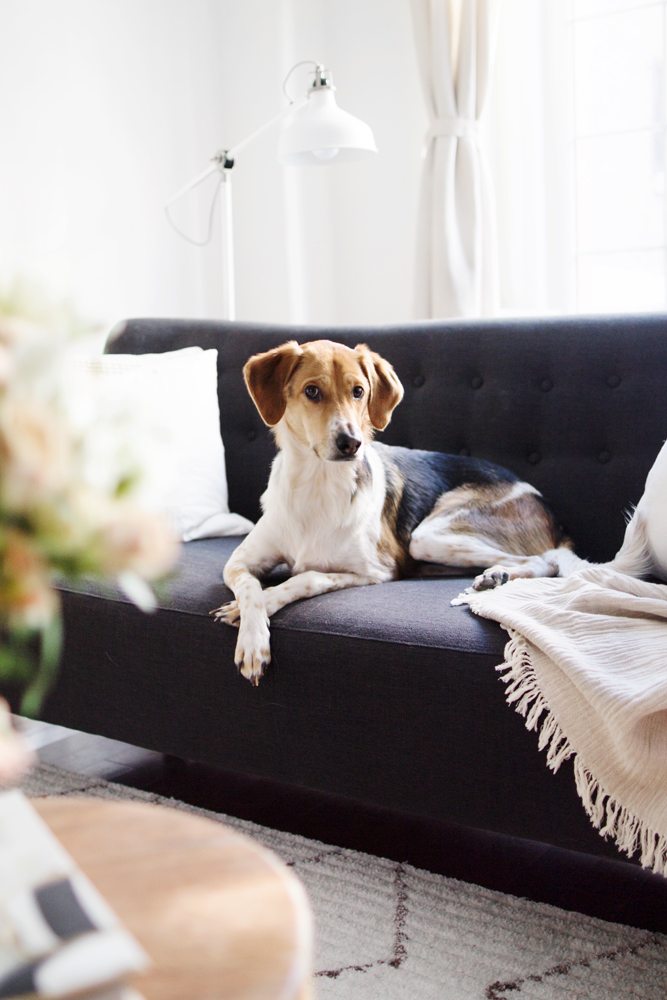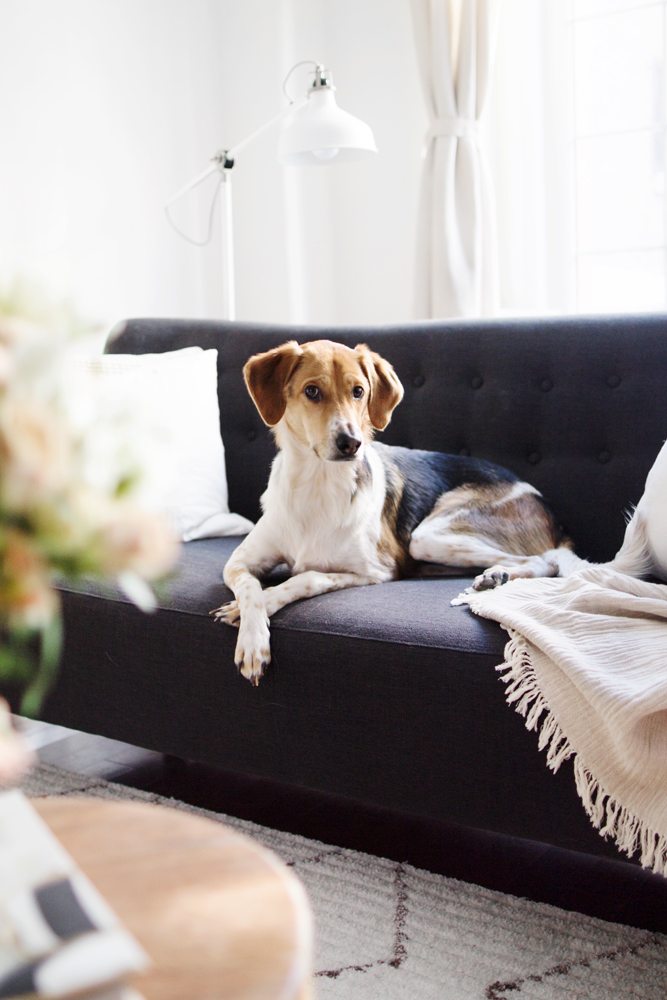 Milo loves the new couch (even though he can't climb up on it)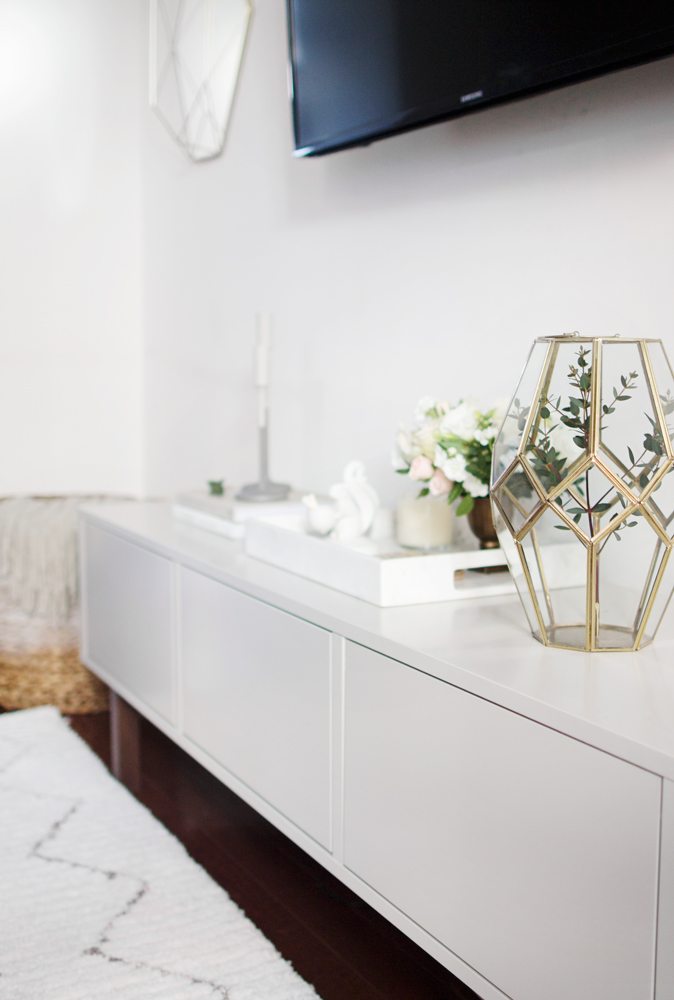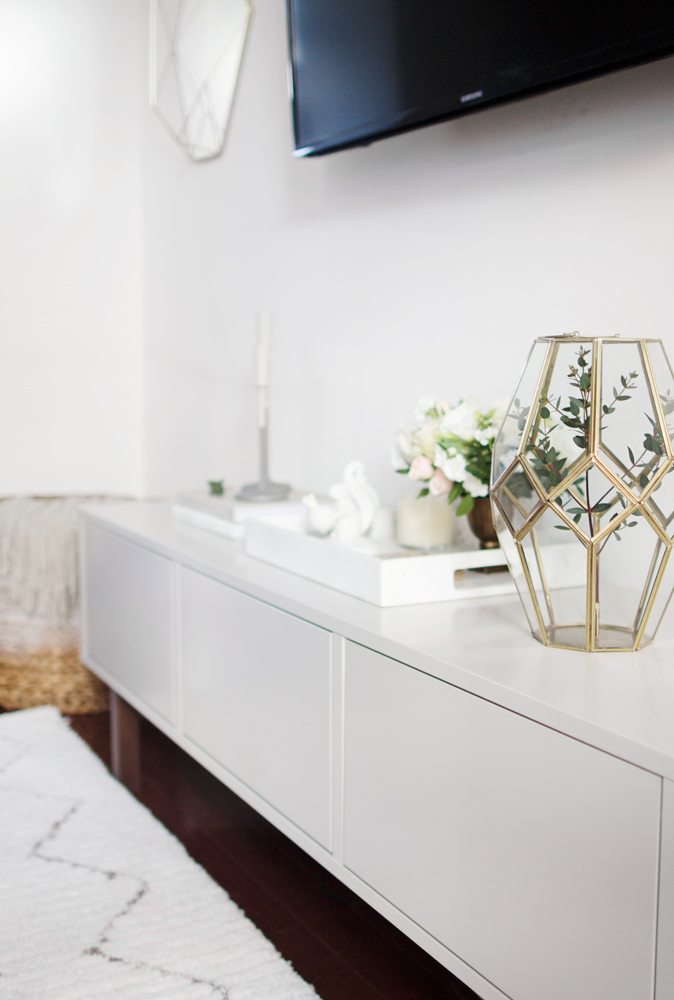 TV console via Ikea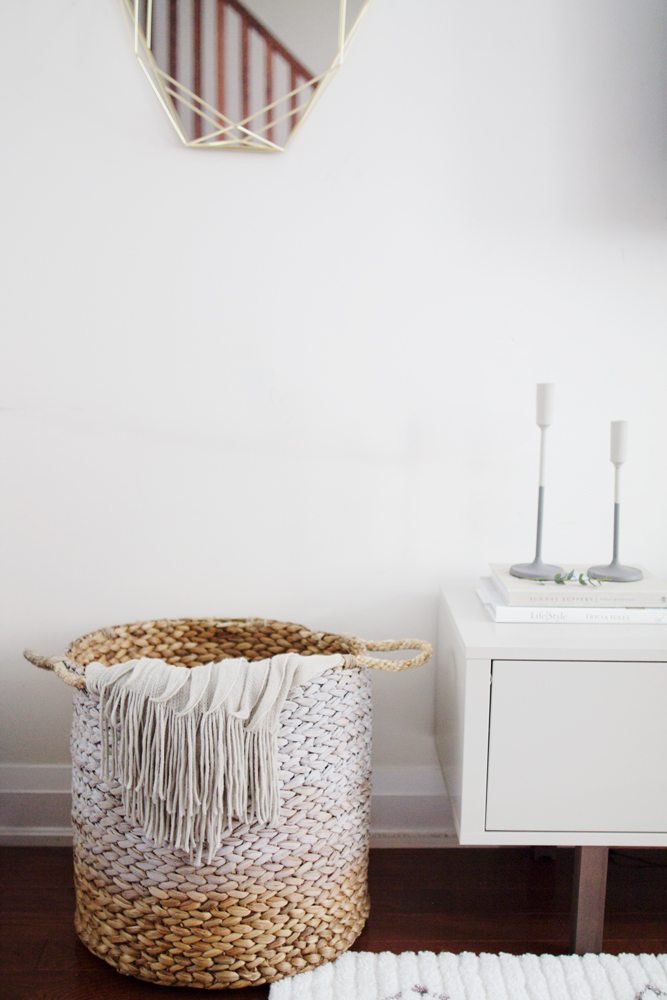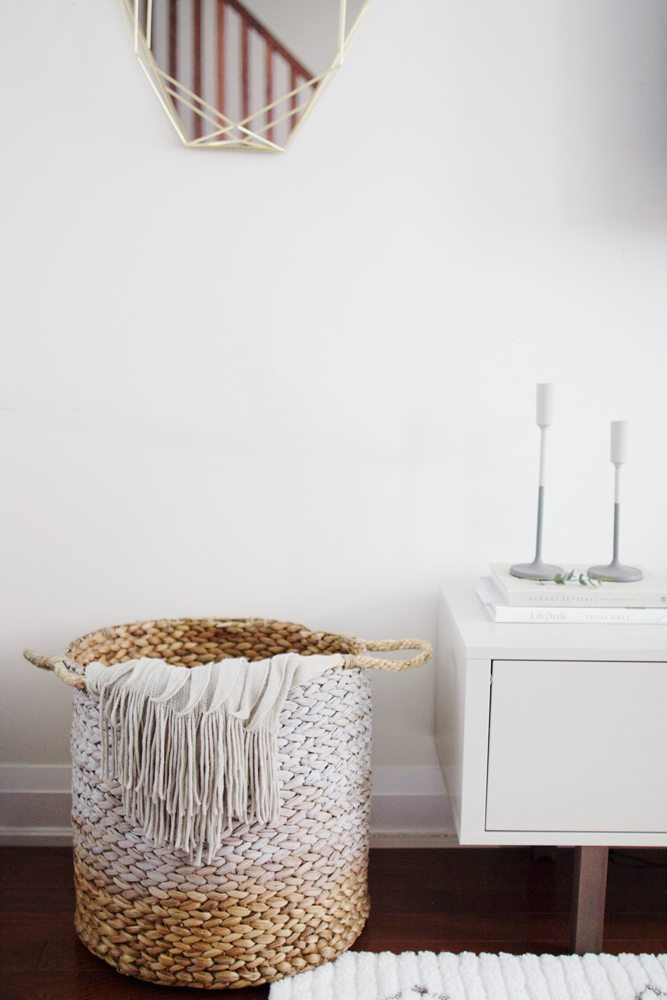 Basket from Artemano, blanket from Winners, candle sticks EQ3.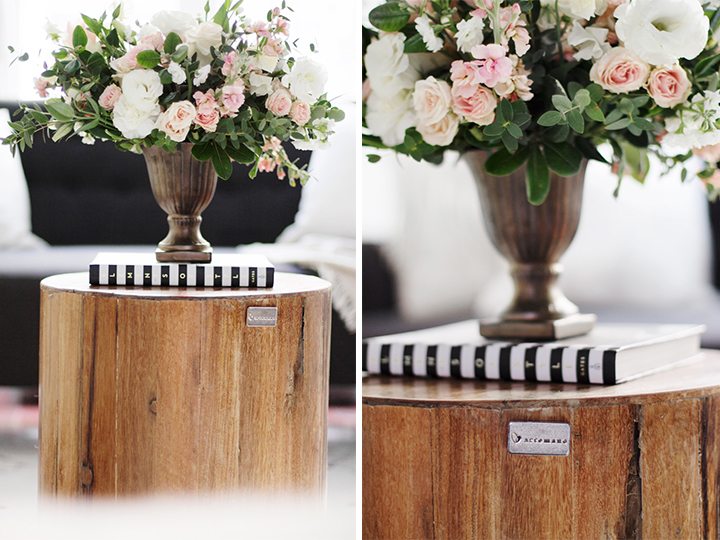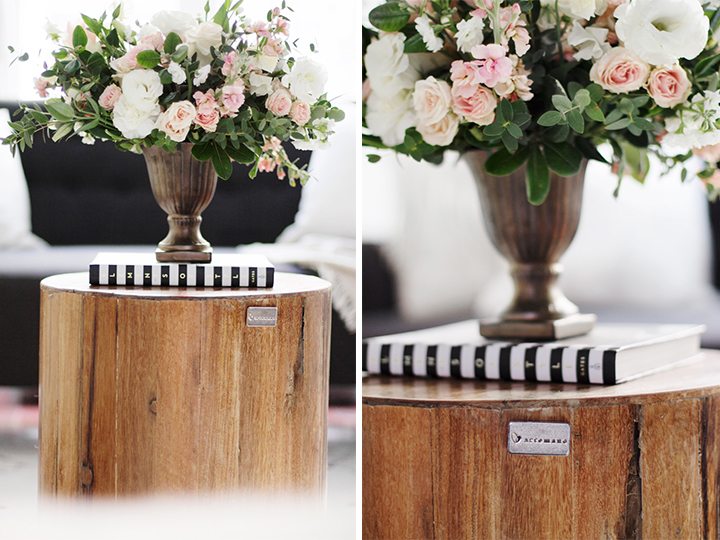 Obsessed with this stump.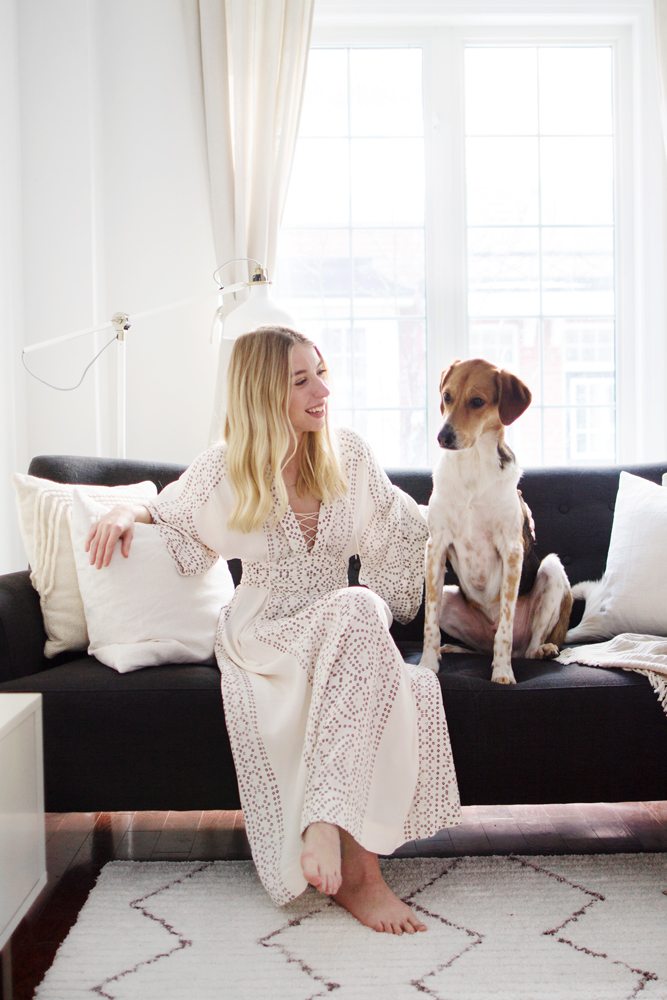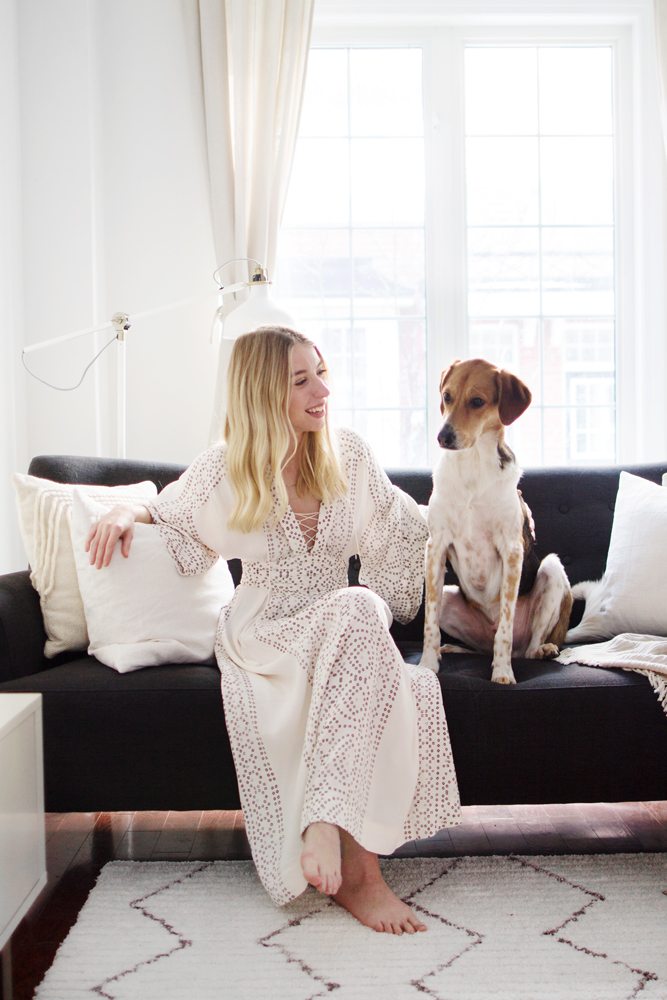 Couch: Artemano
Charis:Artemano (in store)
Stump: Artemano
TV Bench: Ikea
Rug: Rugs USA
Curtains + Rod: Ikea
Lamp: Ikea
Pillows/Blankets: Winners, Target
Gold Mirror: Umbra
Flowers: Sweet Woodruff
Dress: Free People via Blossom Lounge