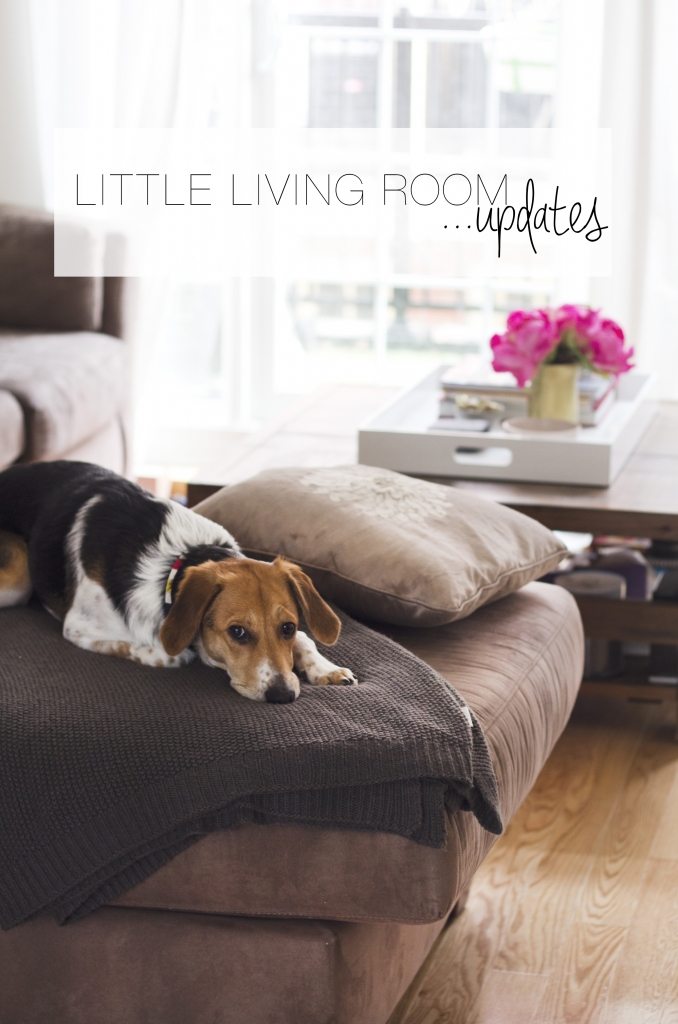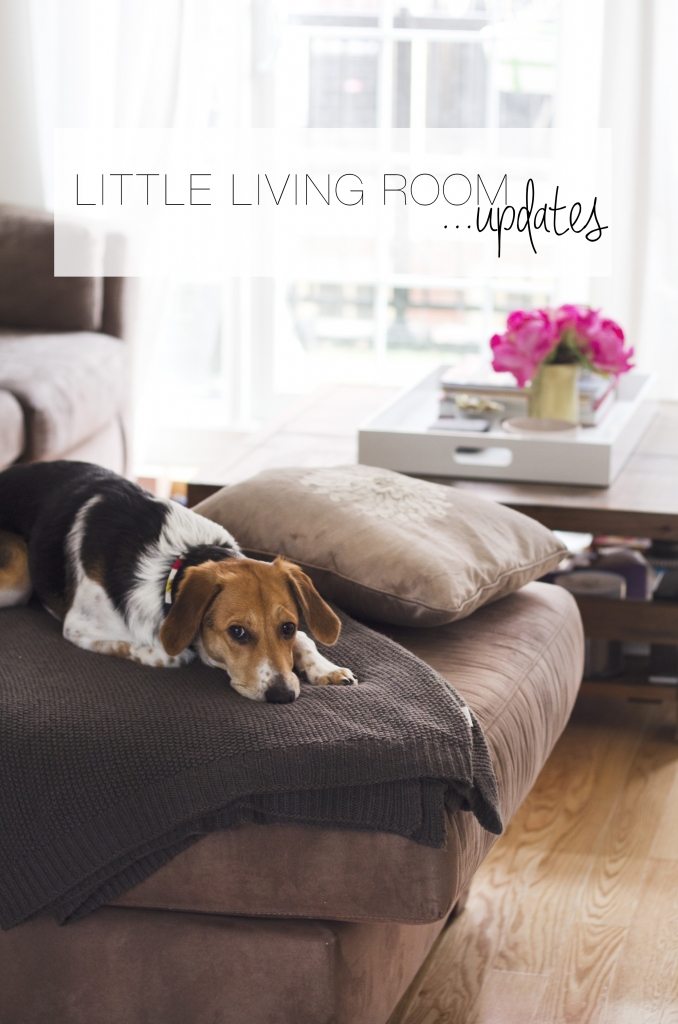 When we first moved into our townhouse I was so excited to finally have more space. Living in a condo with my boyfriend was great, but crammed, so moving in with my sisters and boyfriend offered many more benefits, including their company of course. Last year I made a post about "dream decorating" our townhouse. I actually cringe looking back at the post, but I am still (basically) attracted to a similar style. A grey, white, and black color palette with gold accents, geometric shapes with reclaimed wood pieces. I have switched around our living room countless times over the past year, and am now finally starting to see it come together. Here is what our living room currently looks like, and a few more things I would like to add.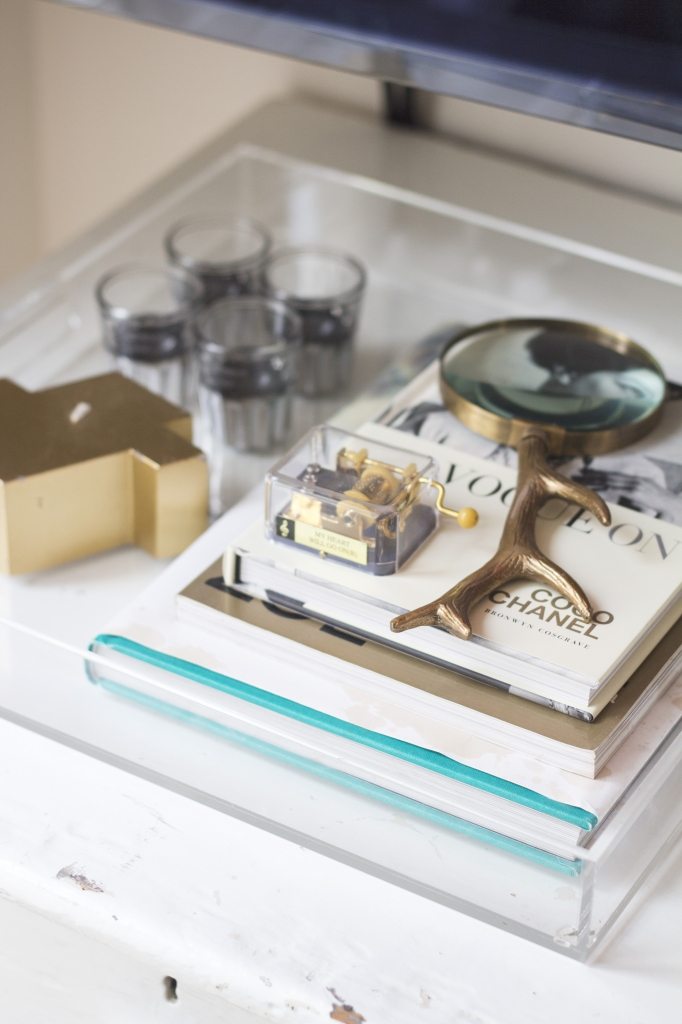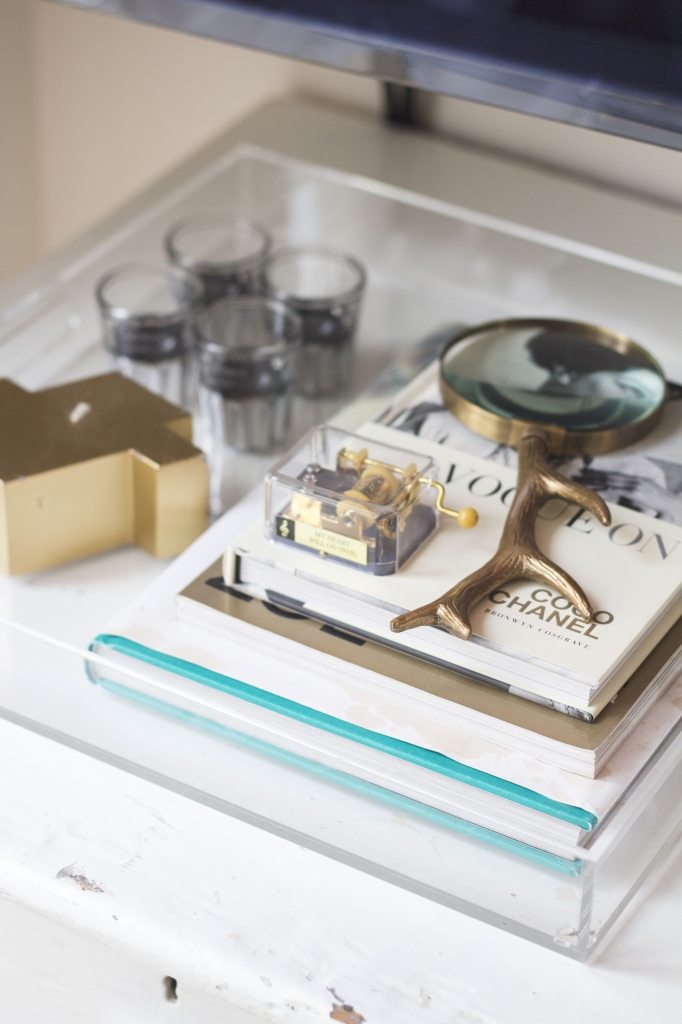 Our TV stand, that I had changed up last spring with super bright accessories, has since been changed again. This time using a lucite tray, I kept the table looking open and clean with a few gold accessories.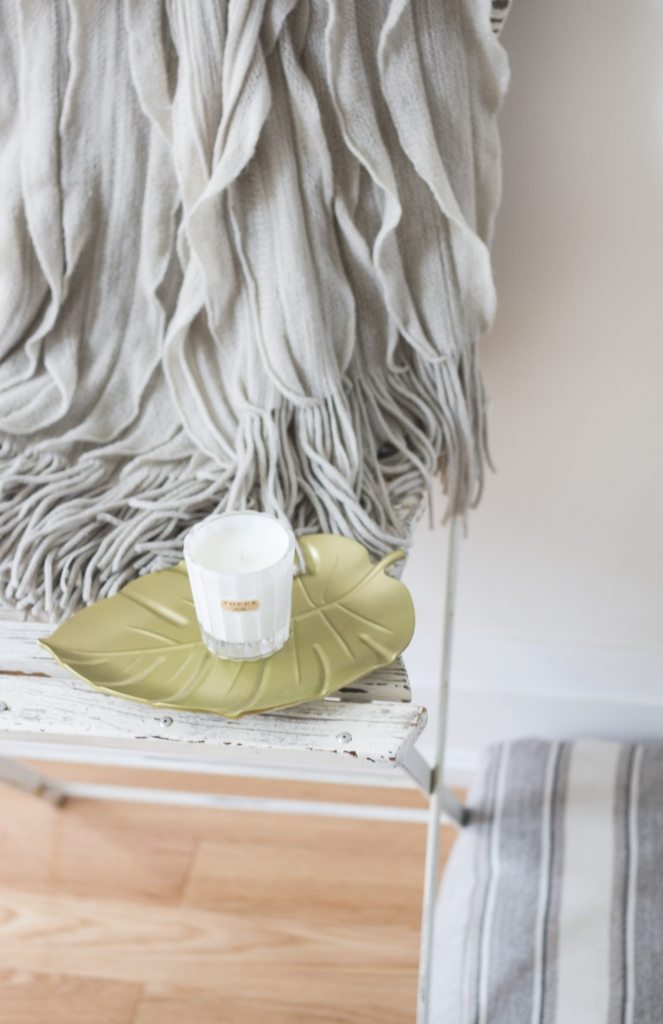 I spray painted this $4 palm leaf gold, and brought down this vintage chair from our bedroom. I love how it looks against the wall beside Milo's bed.
I have changed this coffee table around multiple times, but have since decided to go back to a look that was similar to my original styling. A huge white tray, coffee table books, and practical, minimal accessories keep the living room looking clean and open.
I showed this drink tub turned blanket tub on my highs and lows a while ago, but I just love this little DIY tucked in the corner by our TV stand.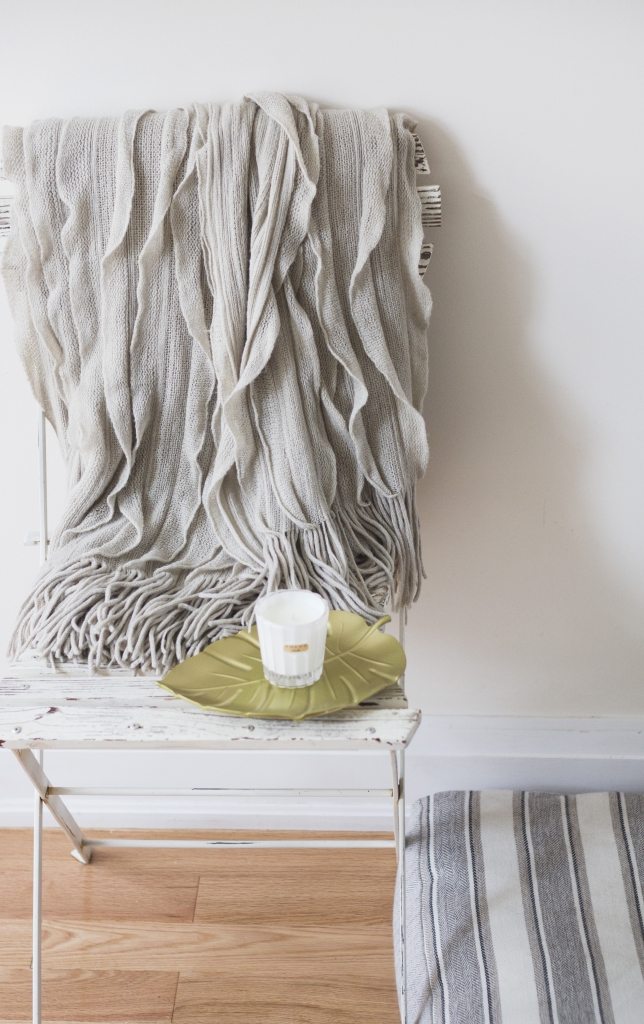 Cozy Rug
Fun Printed Pillows
Unique Objects
Fun Prints
Cozy Throws
Reclaimed Wood Shelf