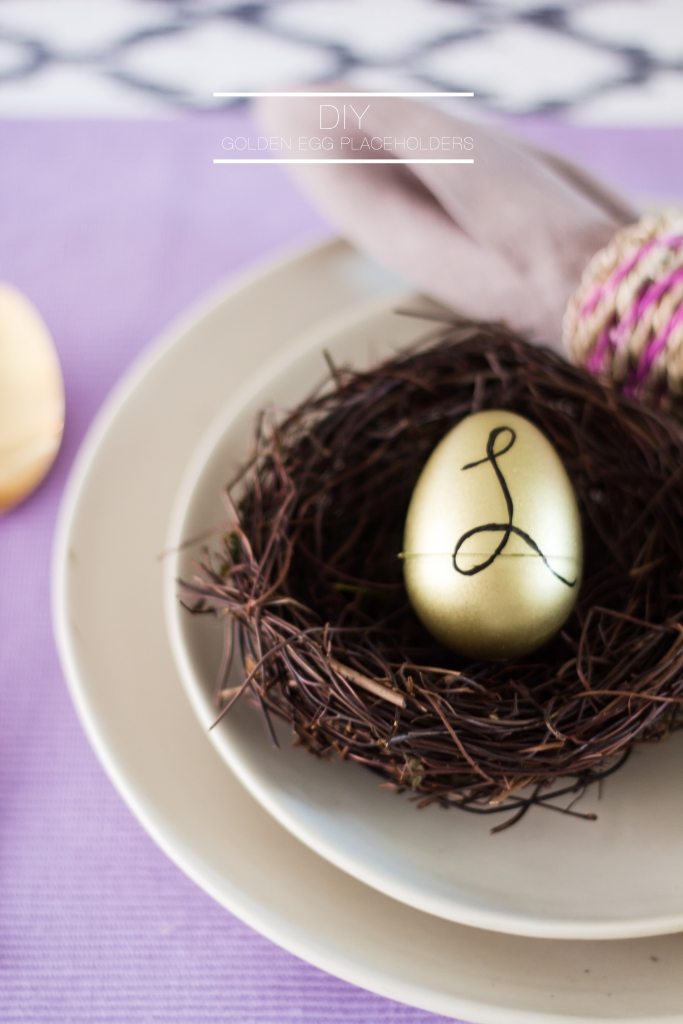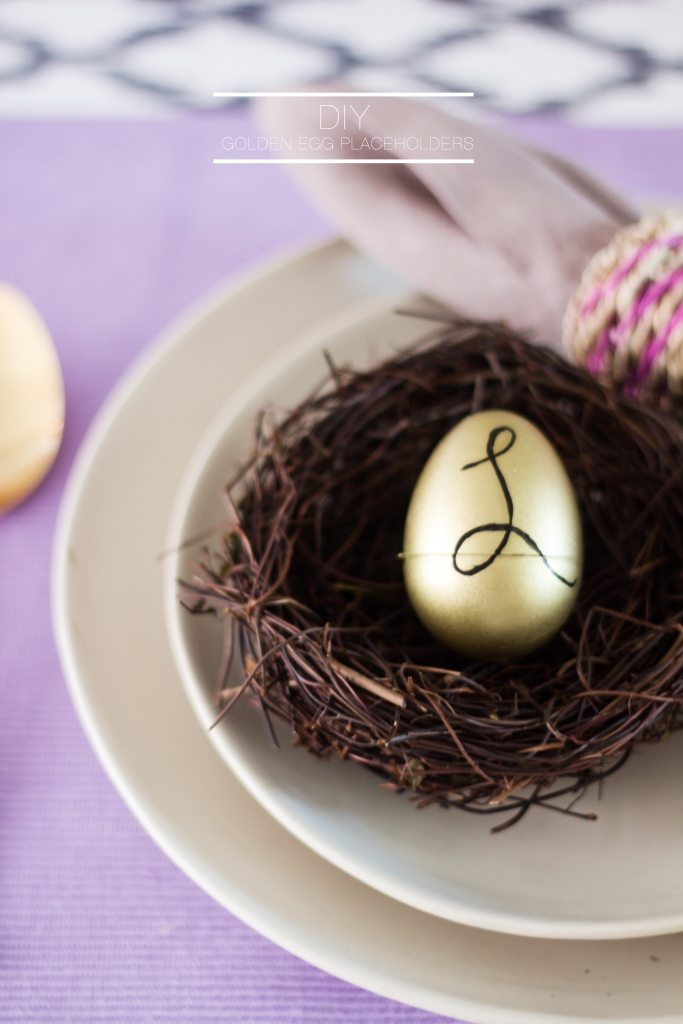 For three years Jamie and I lived in Toronto by ourselves, and although I loved living with just my boyfriend, I would always feel extremely lonely during holidays like Thanksgiving and Easter with my family back in Halifax. One of the great things about now having my sisters in Toronto and living with them is the potential to celebrate the holidays with lots of food. This weekend we are planning on making Easter dinner together, and to make it a bit more elevated I made these golden-egg initial place card holders. They were extremely easy to make and the little nests that they lay in are adorable! I also love the idea of writing a little note in each egg so that each guest can go around the table, reading aloud what their note says.

What You Will Need:
1. Small bird nests
2. Plastic eggs
3. Gold spray paint
4. Black sharpie or ink and calligraphy pen
5. Colored pencils
6. Strips of paper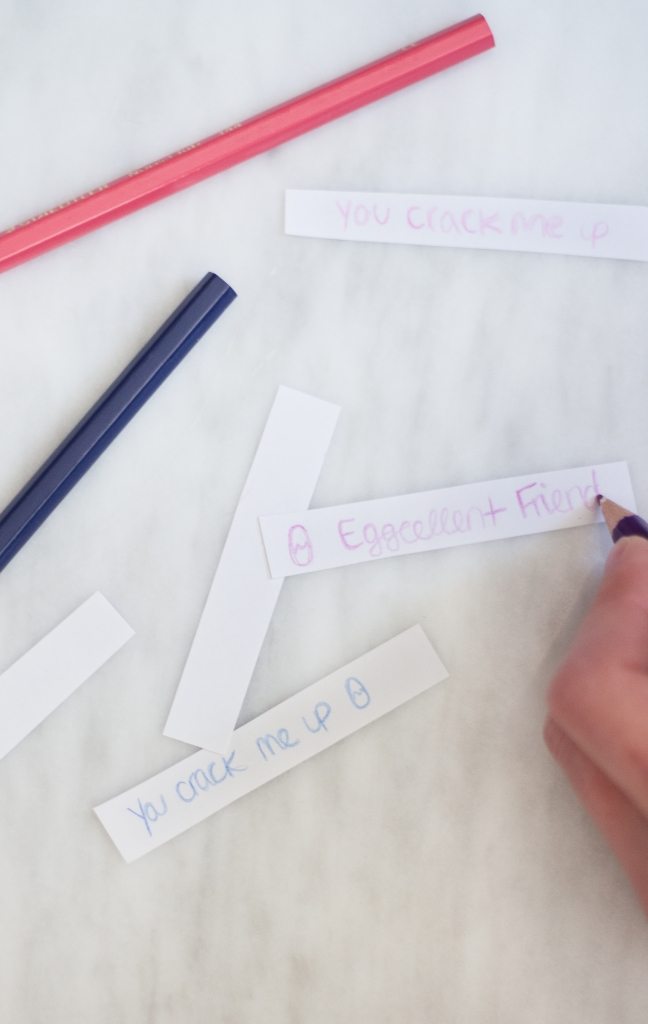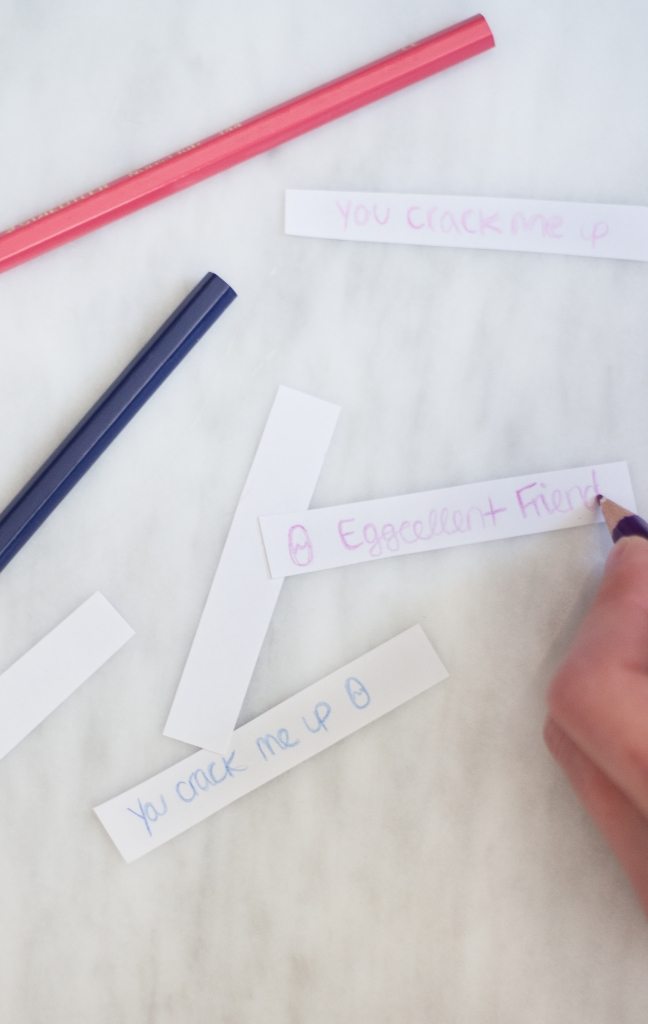 Step 1: Place plastic eggs on styrofoam with tooth picks inserted so that the eggs will sit up straight. Lightly spray with gold spray paint, allow to dry and rotate egg to spray any missed areas.
Step 2: While you are waiting for the eggs to dry, write some funny, easter appropriate sayings or jokes onto the strips of paper with colored pencils.
Step 3: Once the eggs are fully dry use your sharpie to write your guests initials on the eggs.
Step 4: Insert the paper into the egg either alone or add some chocolate, and place the eggs onto the nests.