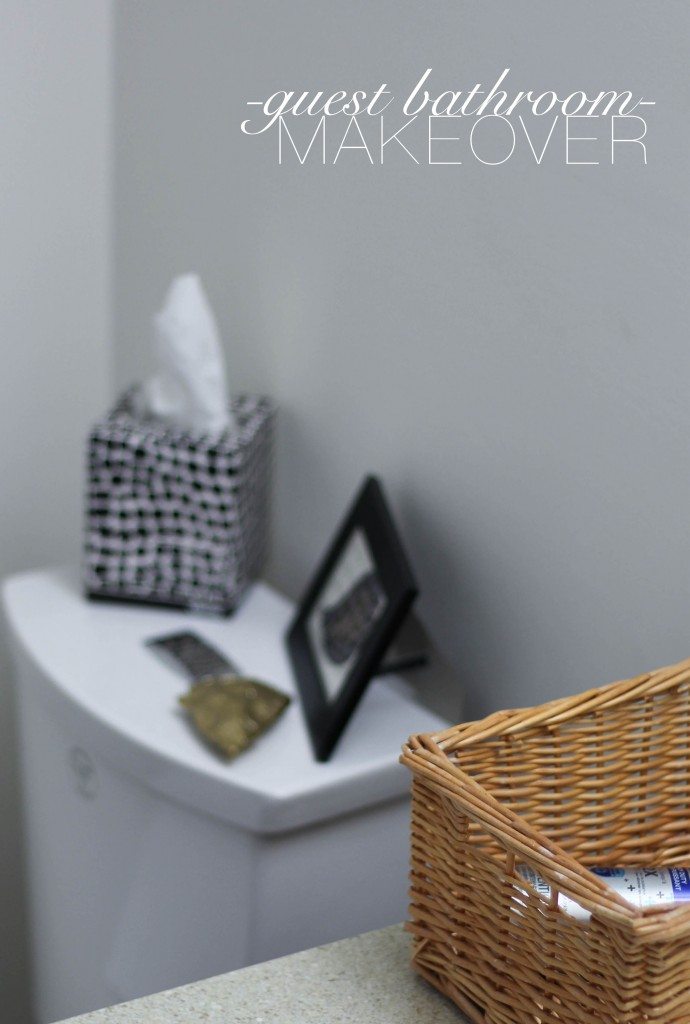 Tonight a couple of friends are flying in from Halifax and staying with us for a few days. Since Jamie and I don't entertain often, I figured it was the perfect time to practise. My sisters, who live with Jamie and I throughout the year have gone back to Halifax for the summer, and so their bathroom has unofficially become the guest bathroom. Previous to my redecorating, the room looked rather bland with minimal decorations, dim, yellow lighting and no organizational plan. Now, after giving it a little TLC, it is modern, bright, and beachy! I also added a few touches to make our guests feel welcome, like extra toothbrushes, Q-tips, candles and a quirky hello sign just because!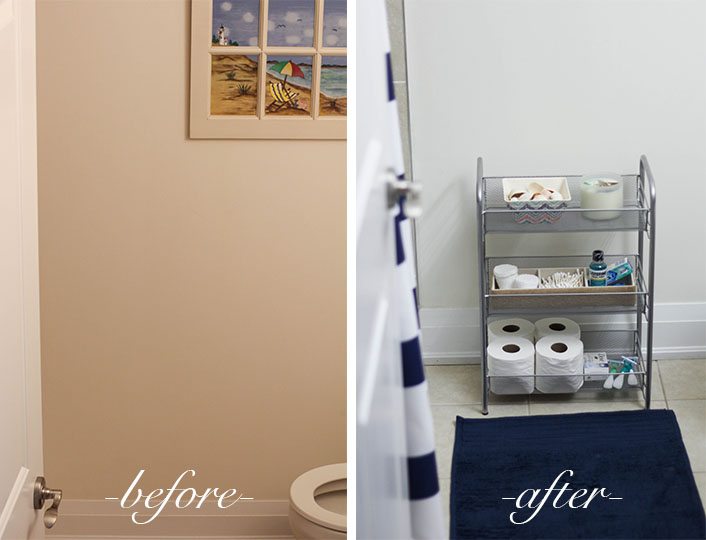 The beach scene picture was about the only thing in the bathroom that looked nice, so we used it as our inspiration for the new bathrooms nautical, beachy theme.
It's always a good idea to have extra supplies for your guests. Included here are cotton pads, Q-tips, toothpaste, mouthwash and floss.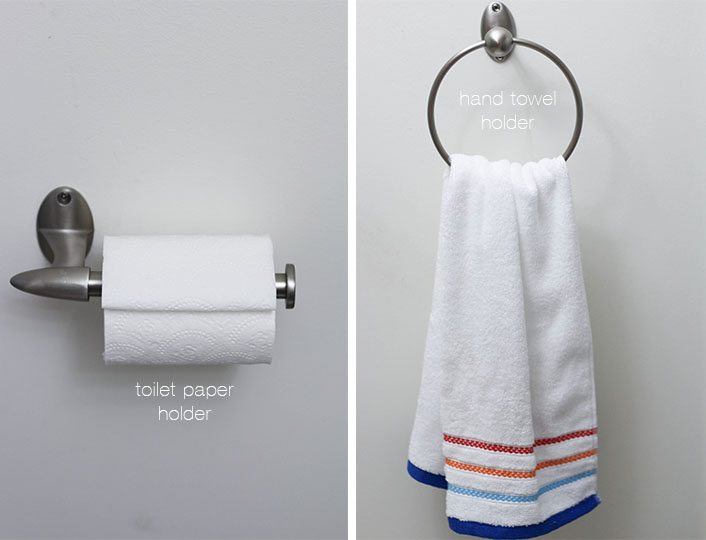 We installed toilet paper and hand towel holders into the wall for ease and organization.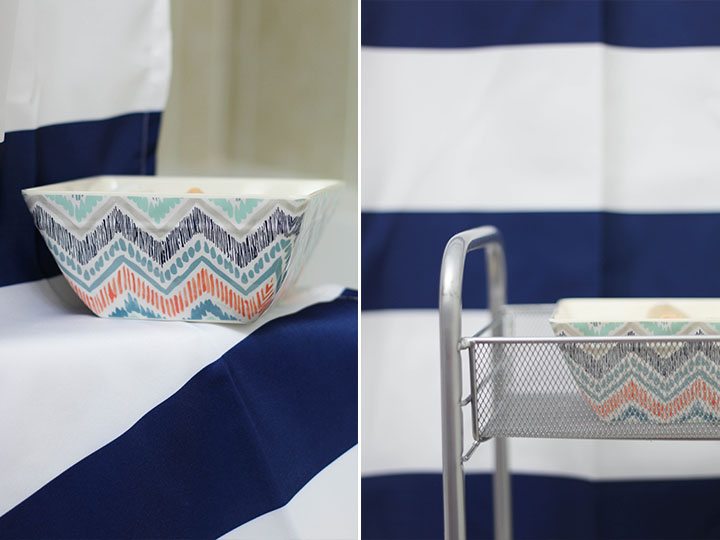 Fresh new hand soap and lotion by Tocca from Blossom Lounge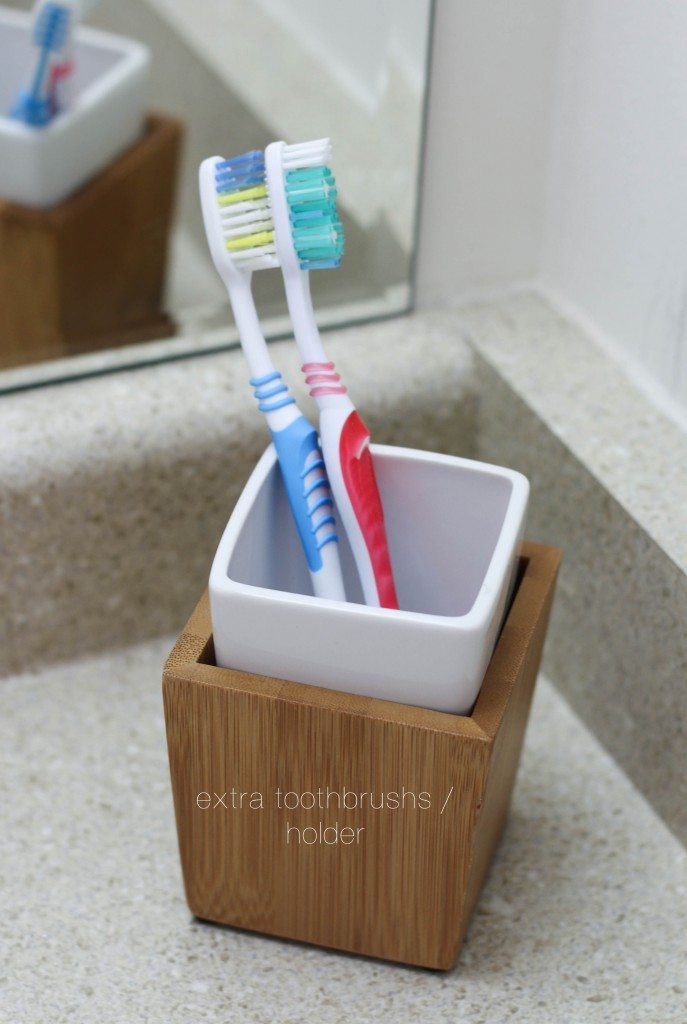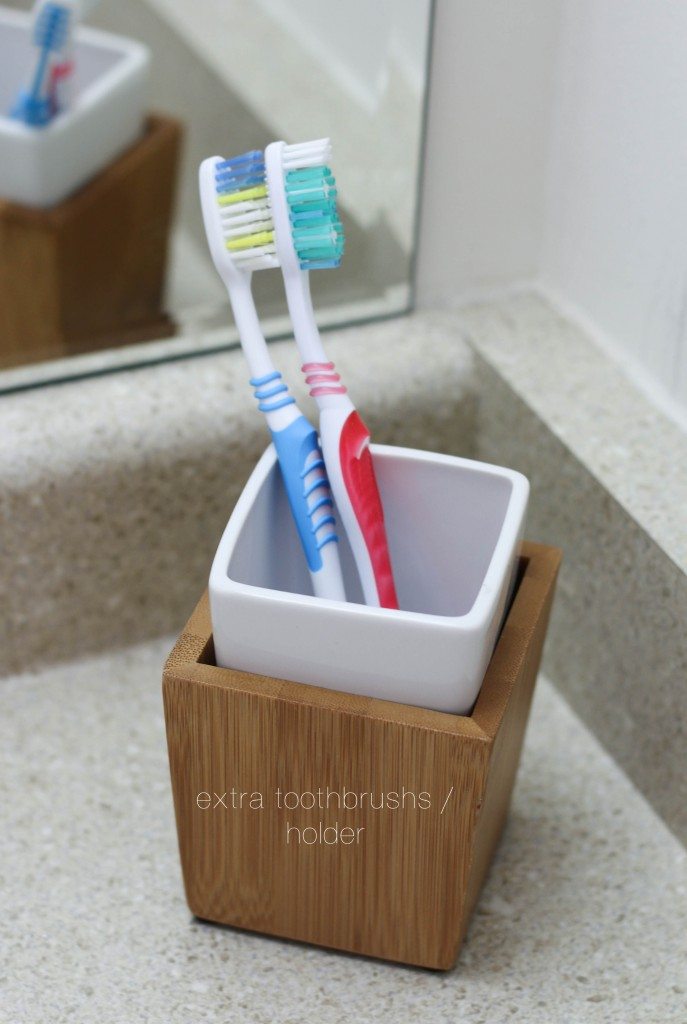 Creating small, quirky vignettes like this one give an otherwise ugly toilet some visual interest.