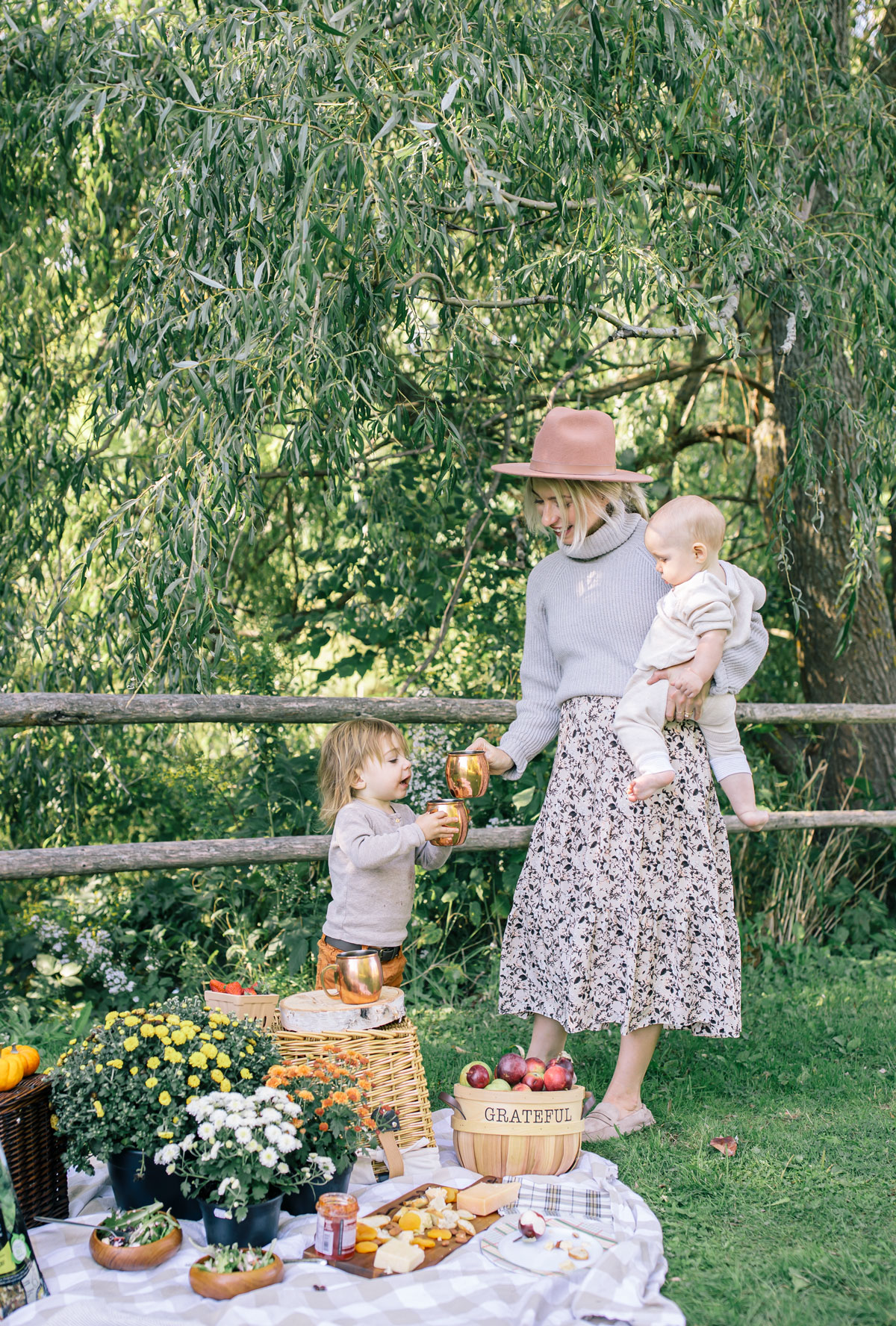 Fall is my favourite time of year to spend outdoors. The weather is perfectly crisp, the colours are so beautiful and there are many fun activities to take part in like corn mazes, apple picking, pumpkin carving, and the list goes on. It is also the perfect time to pack up the car and go on a picnic. For me, creating seasonal spreads indoors and outdoors is so important to capture the feeling of the season. It is something I hope my kids will look back on and think "wow, mom always made the holidays and seasons feel so magical". I've created so many picnics throughout the years that I have quite a few tricks up my sleeves. However, let me say that when it comes to creating a picnic where kids are involved, it has to be a bit more strategic to keep their (mainly my toddlers) attention. Whether that be setting up our picnic near an open field where he can run around on, to packing a delicious pre-made salad from Canadian, local company, Fresh Attitude, I've rounded up all of my best tips for creating a memorable fall picnic for the whole family to enjoy.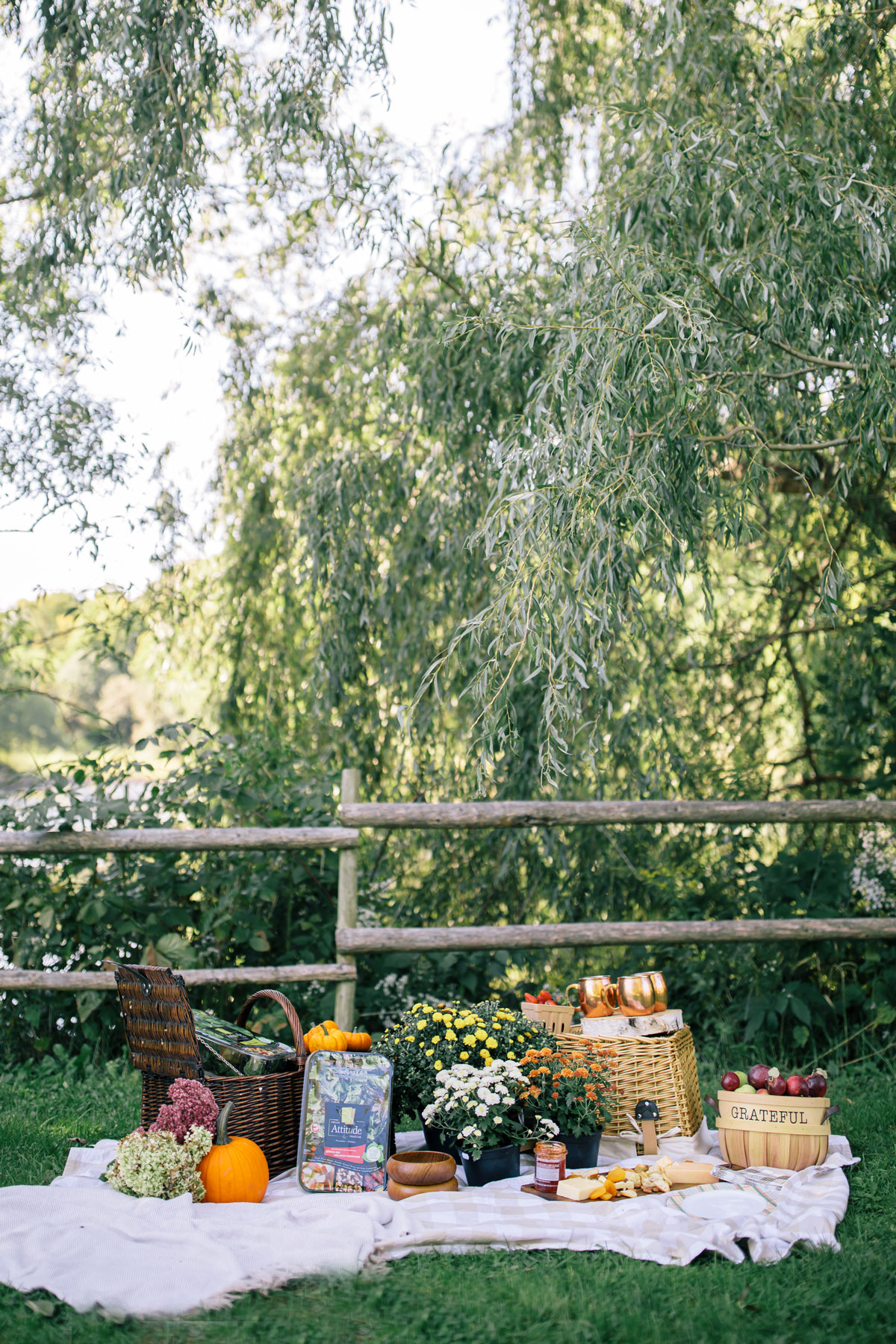 Turn the picnic basket upside down to use as a table: I packed two picnic baskets for our picnic since I had quite a few things to take, so I ended up flipping one over and using it as a table. It added some nice height to the setting and worked for eating and drinking off of as well!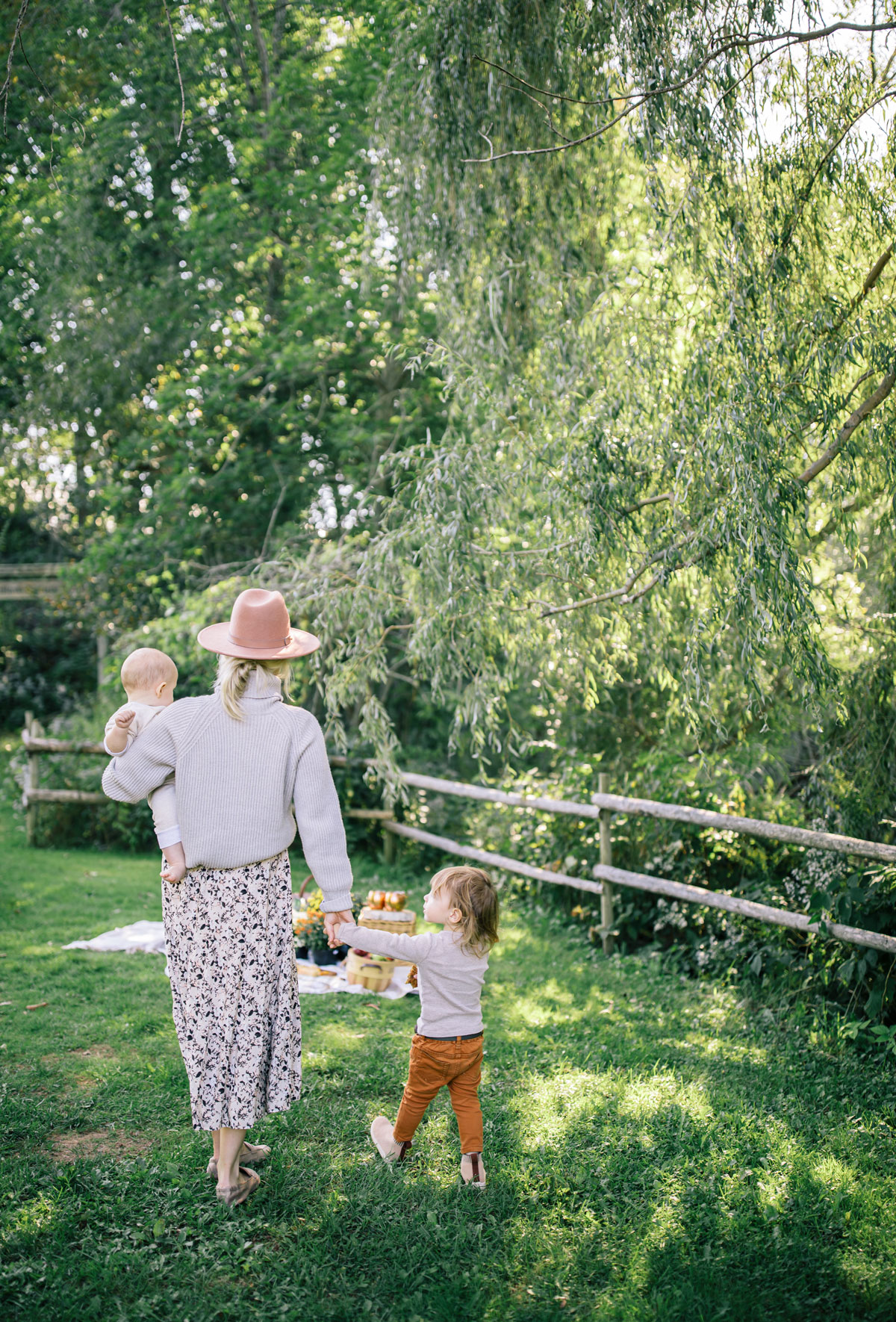 Flowers always set a nice mood: Flowers can be expensive, so my trick is to find what you can outside and decorate with those first. Secondly, if you already have fall flowers at home (like mums for example) why not bring them along to your picnic? They'll make for a really impactful design element. I also love to use seasonal produce like pumpkin and gourds to decorate in the fall. And the apples and strawberries that I used for style can also be eaten as well!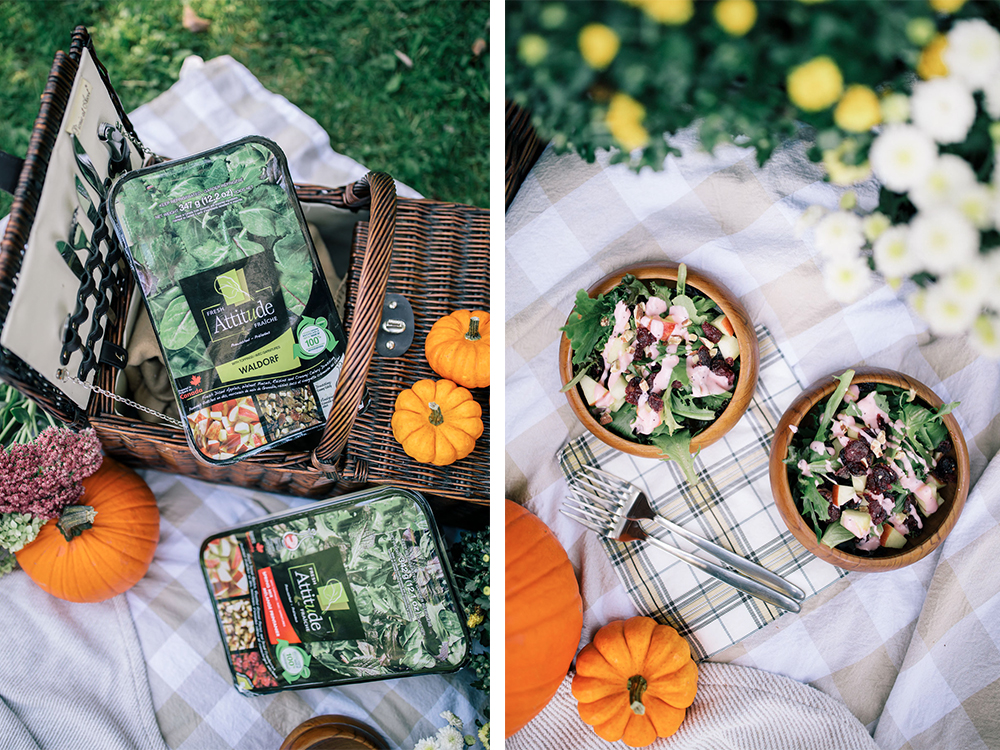 Make simple foods and take pre-packaged foods where you can: When it comes to a picnic with kids, simple and delicious is best. For our picnic, I opted for easy foods like cheese and crackers, strawberries and apples but to fill our bellies a bit more, I also picked up a couple of pre-packaged and pre-washed salads from Fresh Attitude. Fresh Attitude Salads are grown in Eastern Canada and are made from the freshest lettuce available. The salads are conveniently packed in separate sealed trays which preserves the integrity of the toppings. I simply opened up the packaging and made our salads quickly and conveniently. I'm a huge fan of the spring mix that includes fresh apples, diced roasted almonds and dried cranberries. The pink raspberry and poppy seed vinaigrette also adds a fruity and sweet flavour that makes this salad absolutely delicious!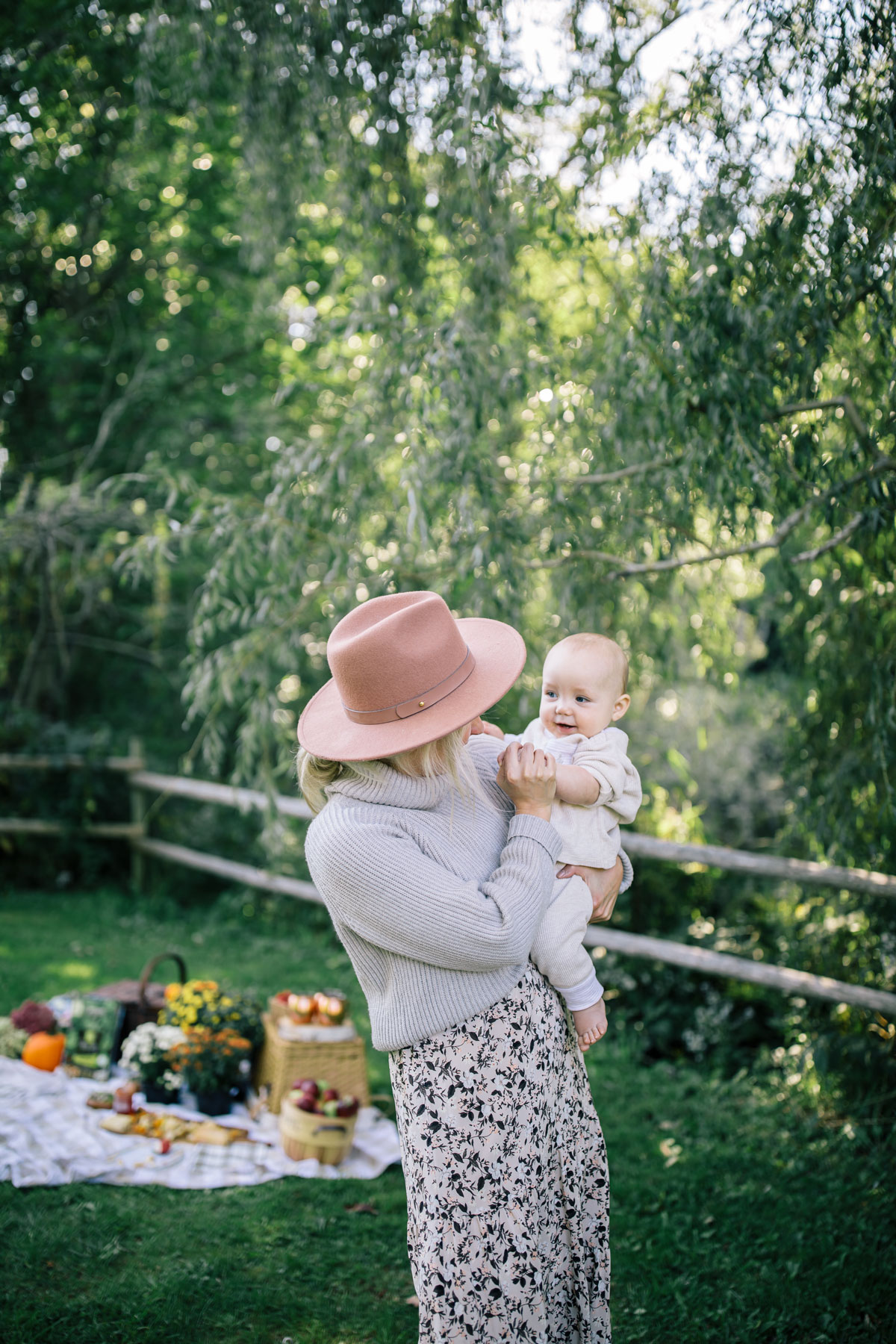 Have the Picnic Near an Attraction: This is more for those of you with kids to keep entertained. I love the thought of all of us sitting down and having a lovely picnic together but Edwin always loves to explore so we thought it would be best to have a picnic somewhere where he could get up and play while we ate and still would be able to keep an eye on him. We were close to a little animal farm as well as a sandpit with toys in it. Edwin just loved being able to come and grab food and drinks as he pleased.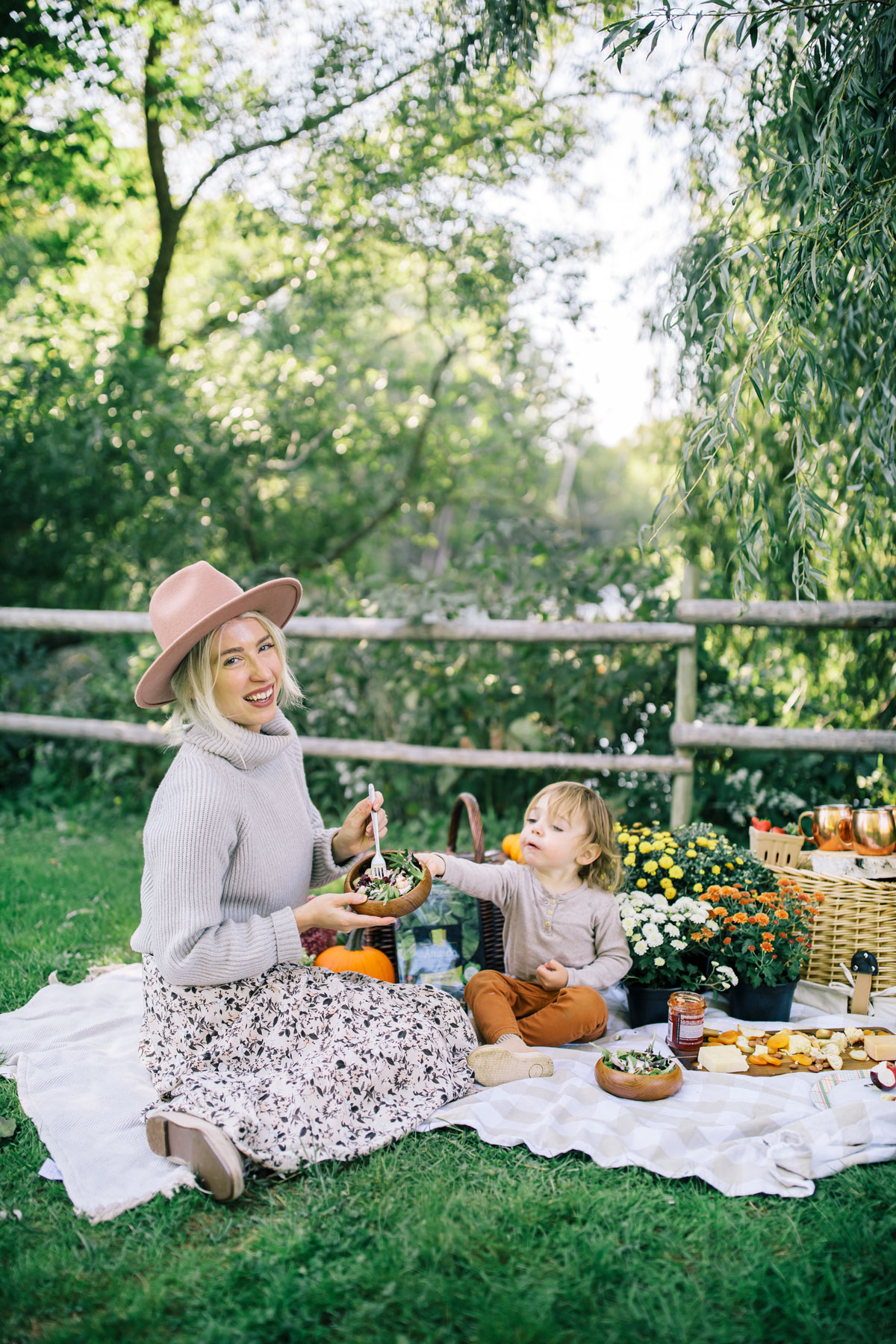 Bring a few toys or books: One of Edwin and my favourite things to do is cuddle up and read books. He is especially into Halloween books right now (definitely my son) and our favourite lately has been "pick a pumpkin". I love the idea of snuggling up on a picnic blanket to read an on-theme book after the food is all eaten.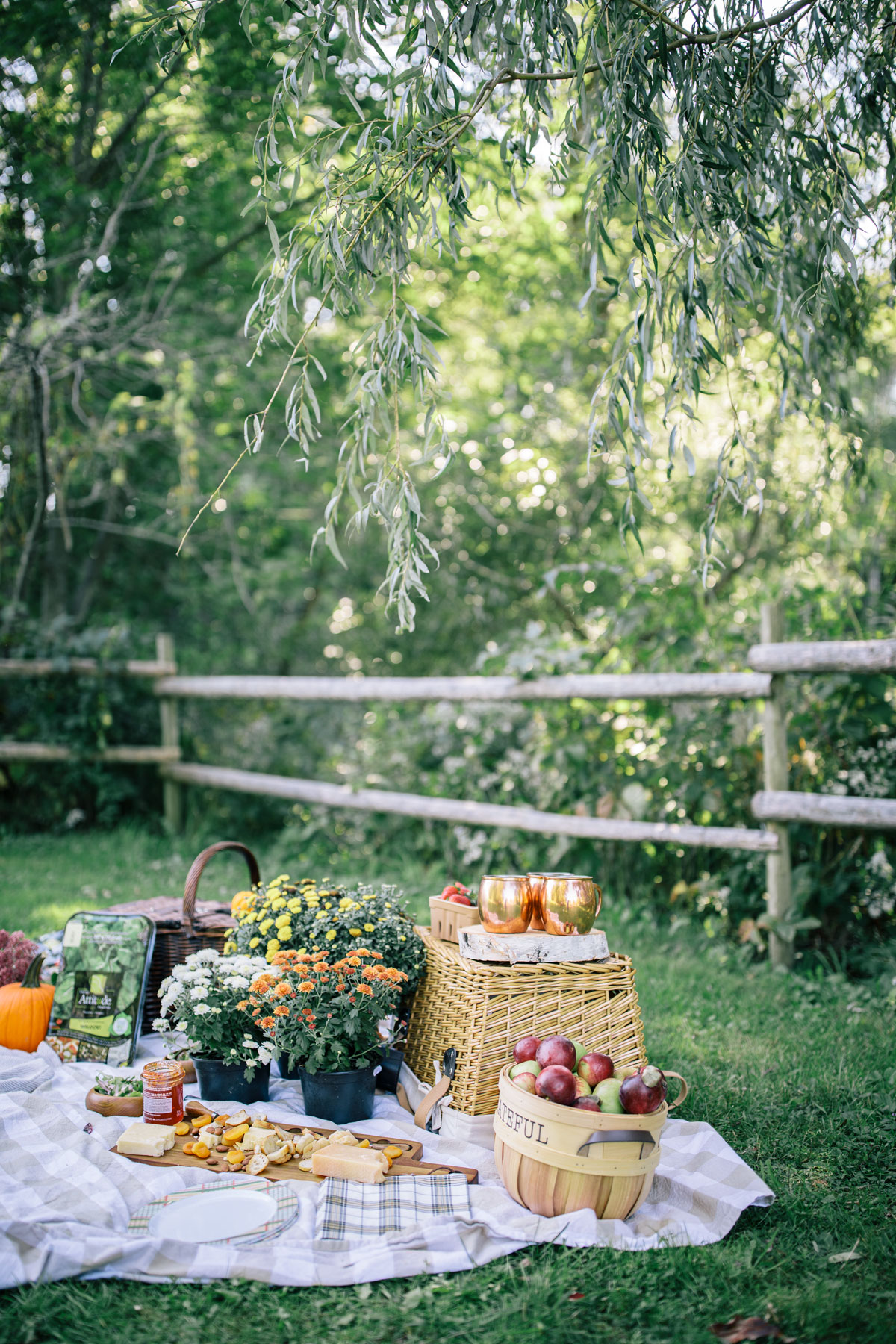 Pick up seasonally appropriate napkins: I feel like napkins are one of the easiest and most affordable ways to bring in the season to your table. I found some cute plaid ones that really worked well for this picnic set-up. There are always so many cute themed napkins in stores, you'll just have to find a set that you love!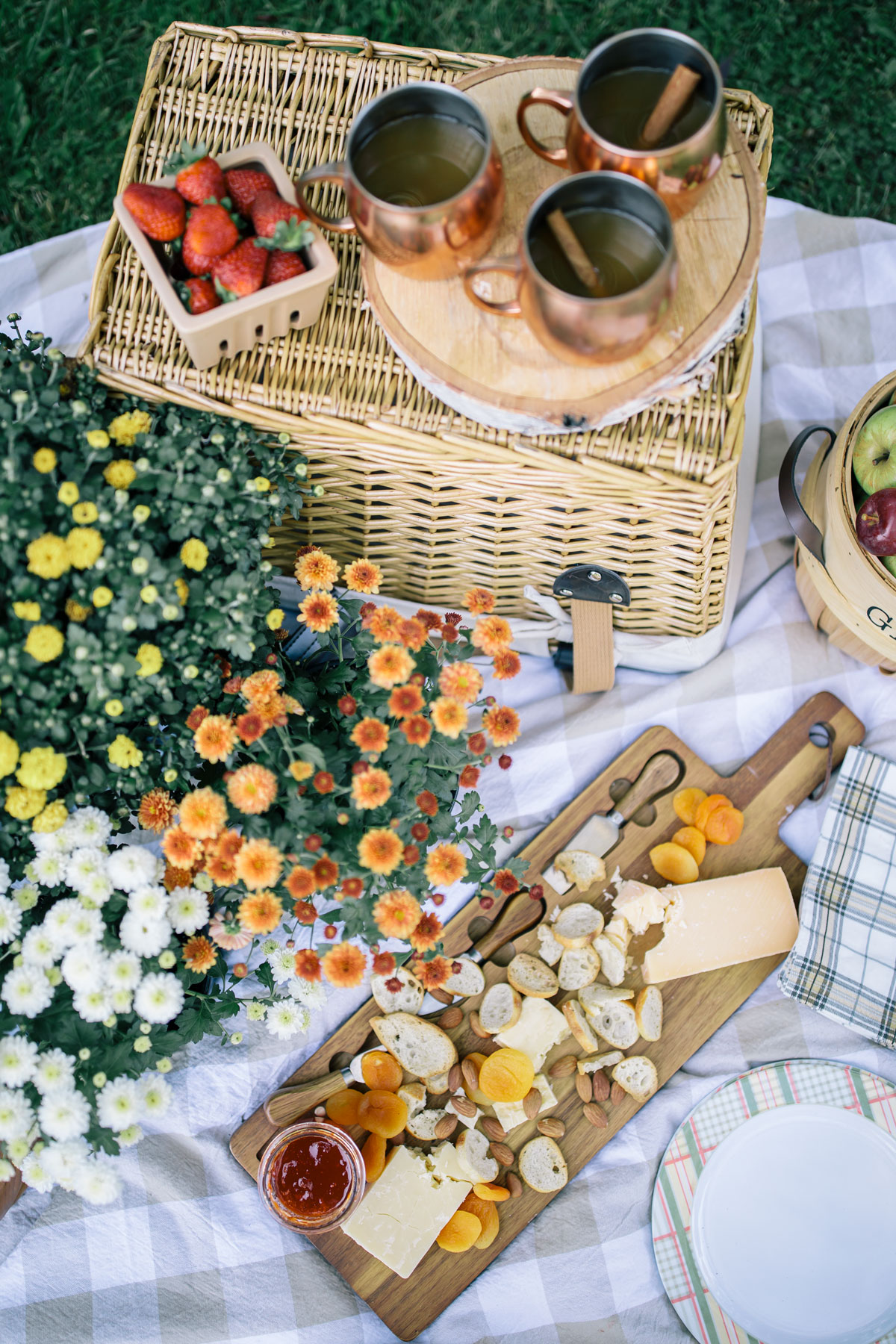 Make a simple drink feel special: In this case, I simply put cinnamon sticks into copper Moscow mule mugs and served cold apple cider. It was delicious and a hit with my toddler! Of course, if you're sans kids, you could always add a little splash of something stronger to your cider (I love bourbon in apple cider)!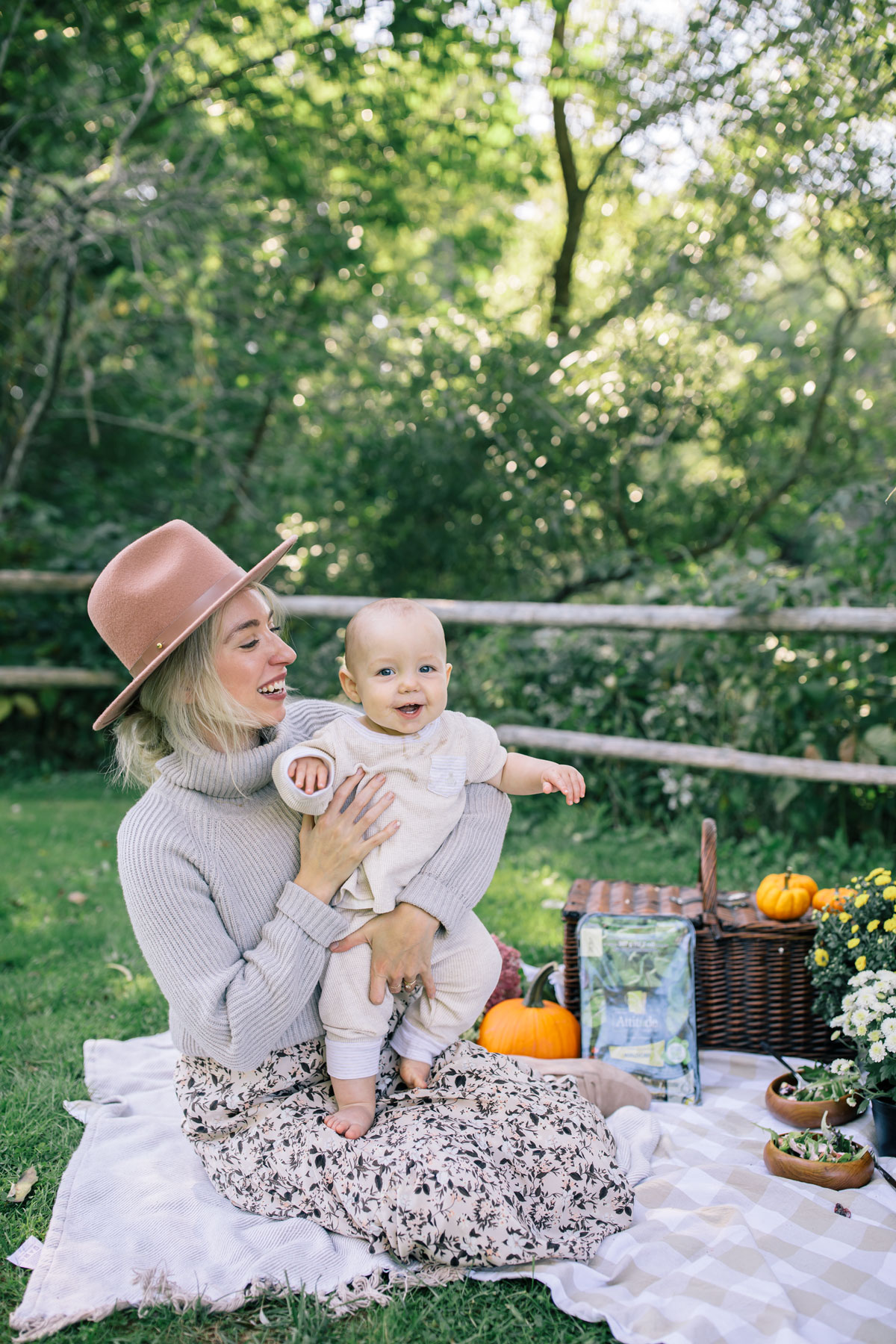 This post was proudly brought to you by Fresh Attitude