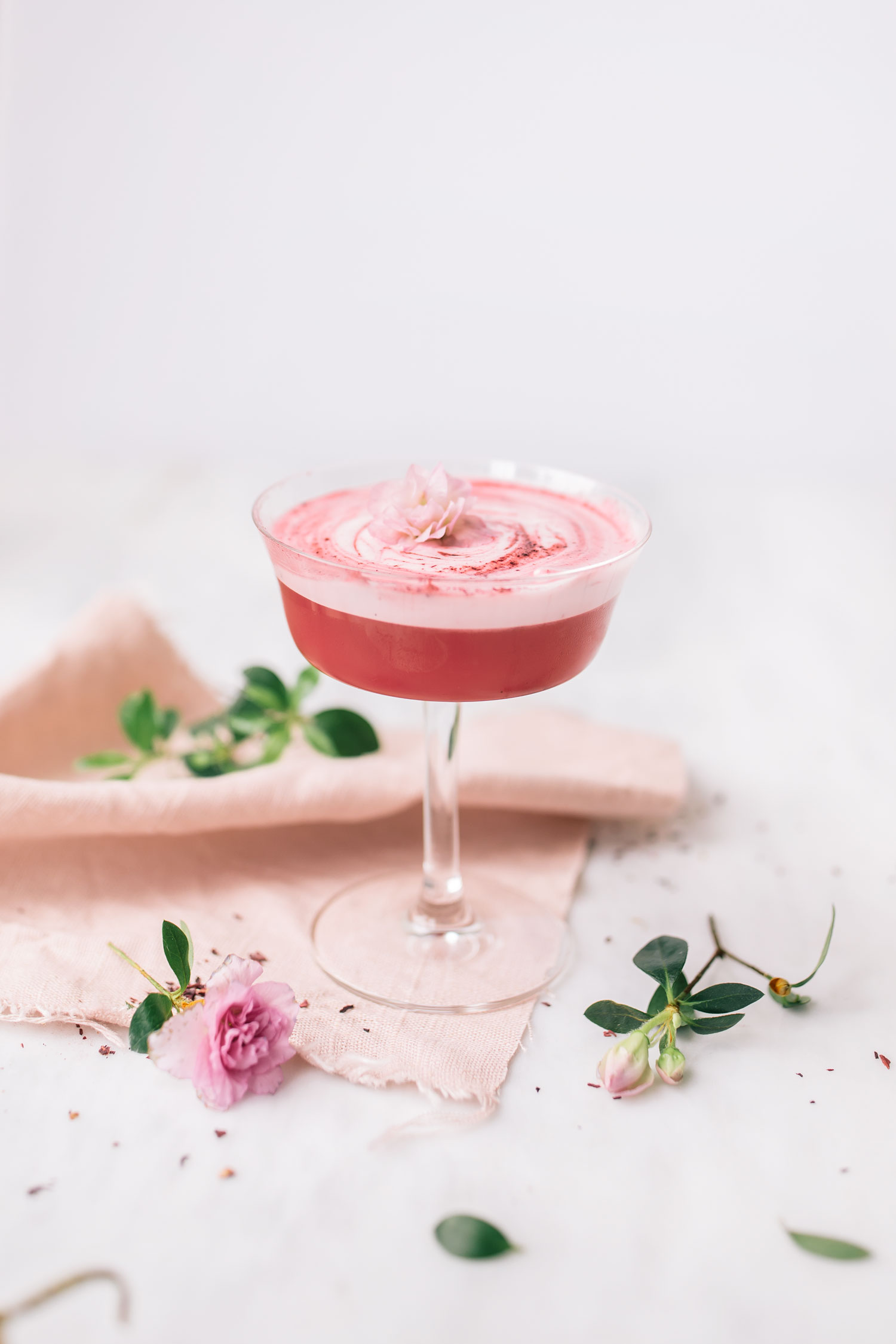 How about a little cocktail inspiration to kick off your Tuesday morning? I have a feeling you're going to want to rush home this evening after work to make this pretty pink drink (or at least bookmark it for the weekend). My favourite kind of cocktail is one that has depth…A healthy balance of sweet and sour and some form of texture, like a salted rim or in this case, a foamy egg white and tart hibiscus powder. This vanilla hibiscus pisco sour hits every.single.critera in what makes a good cocktail in my opinion and I know I say this a lot, but I think that this is my favourite drink that I've ever made for this here blog. Trust me when I say, you need to try this guy out and serve it up at your next get together, your friends will be seriously impressed!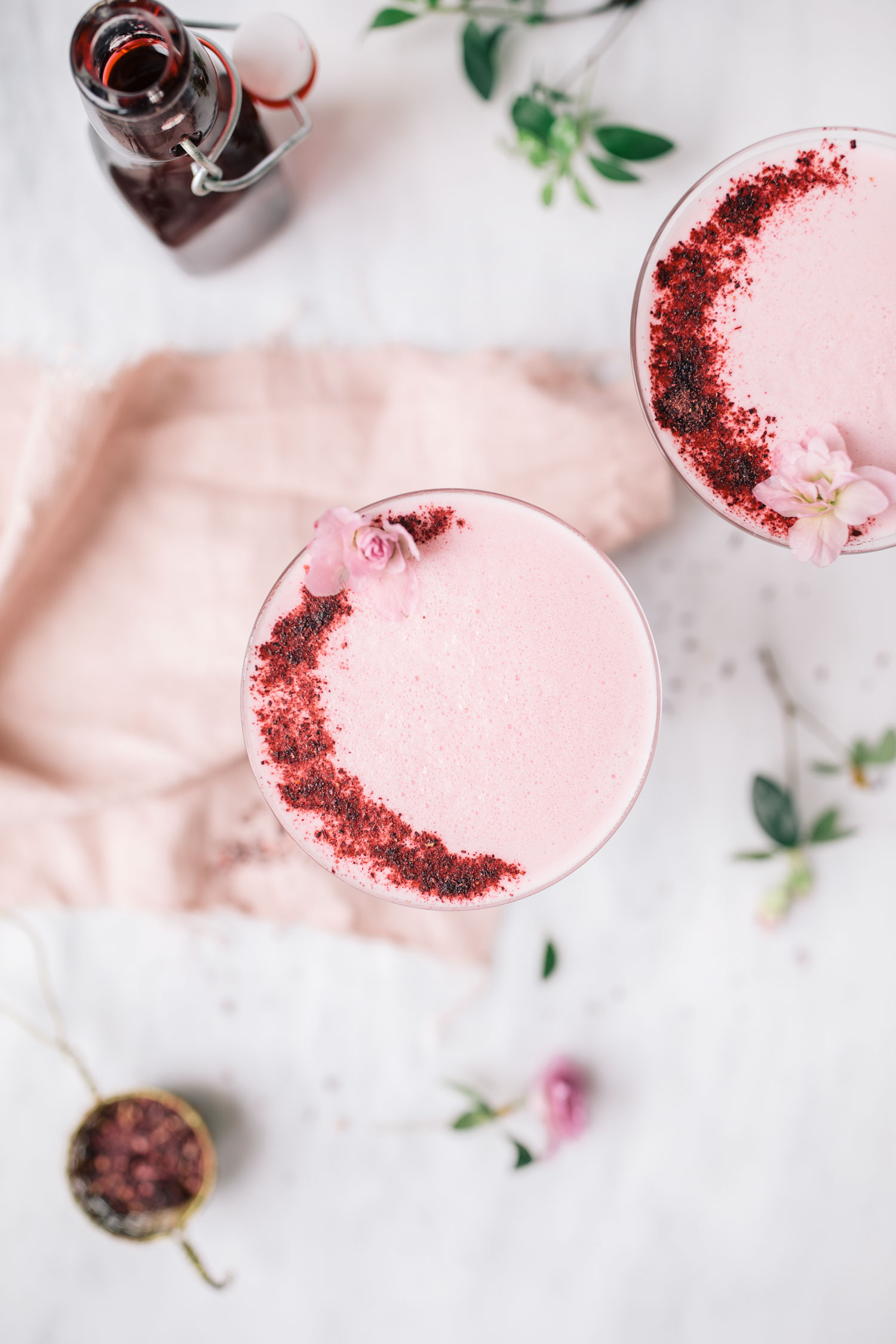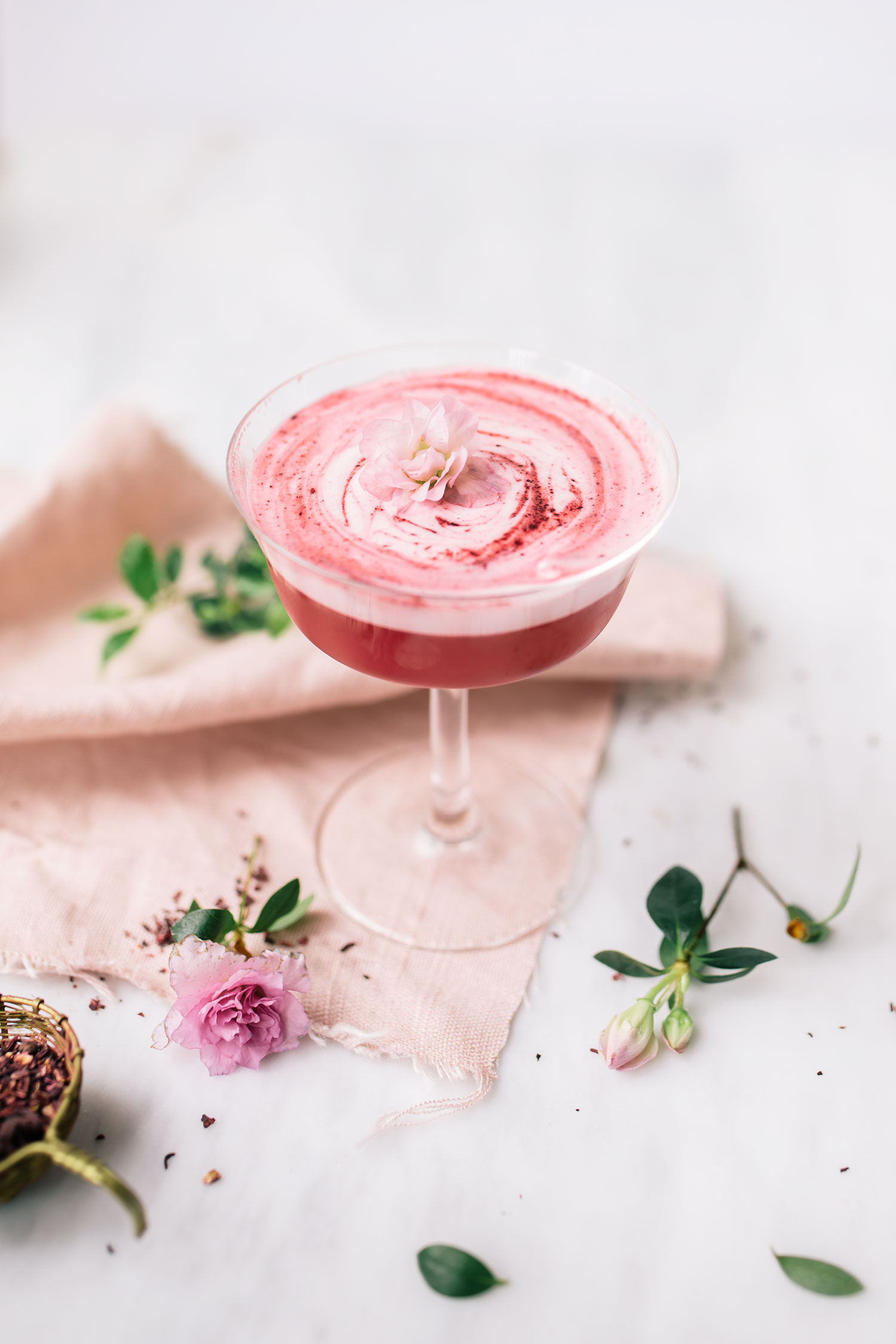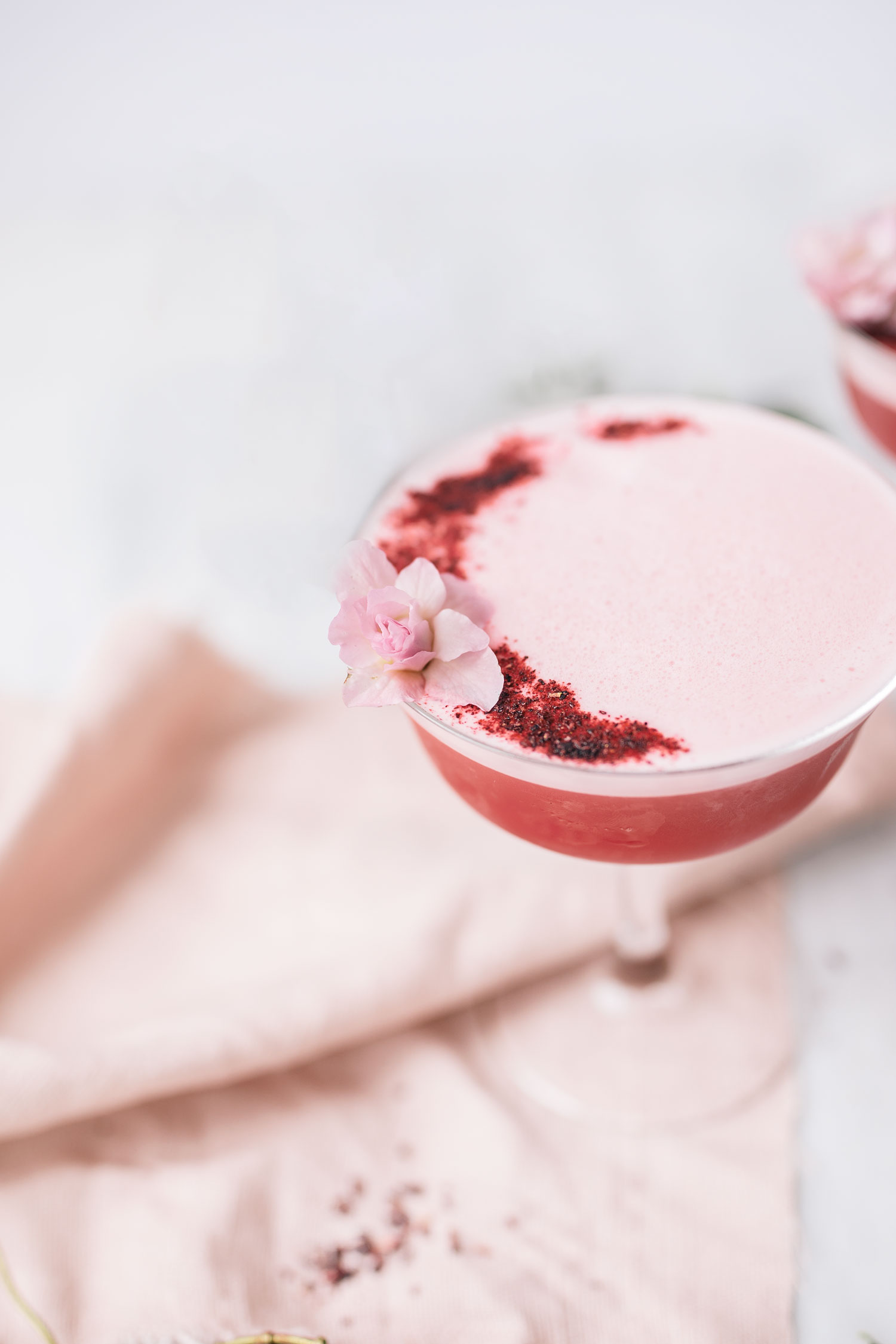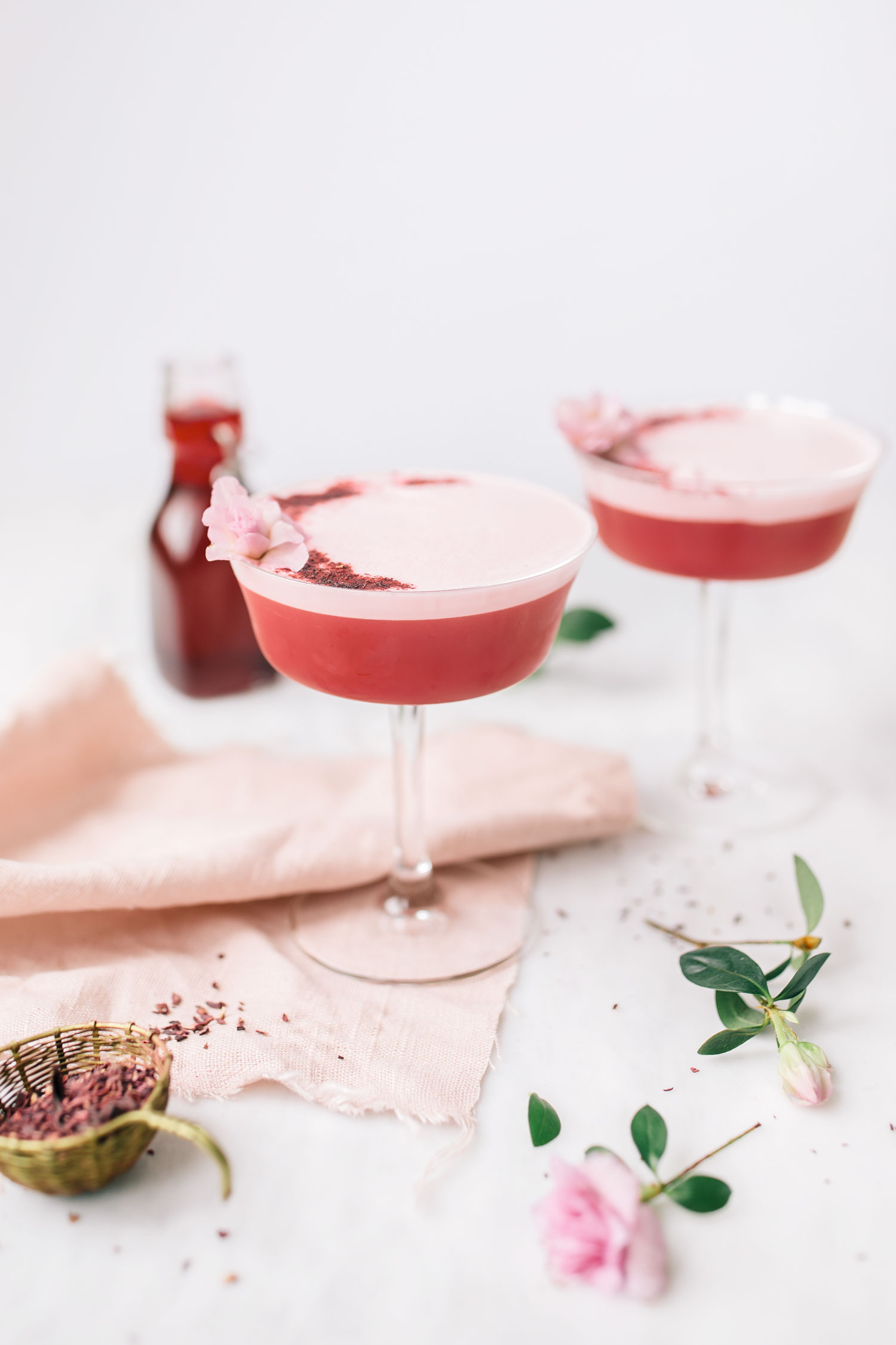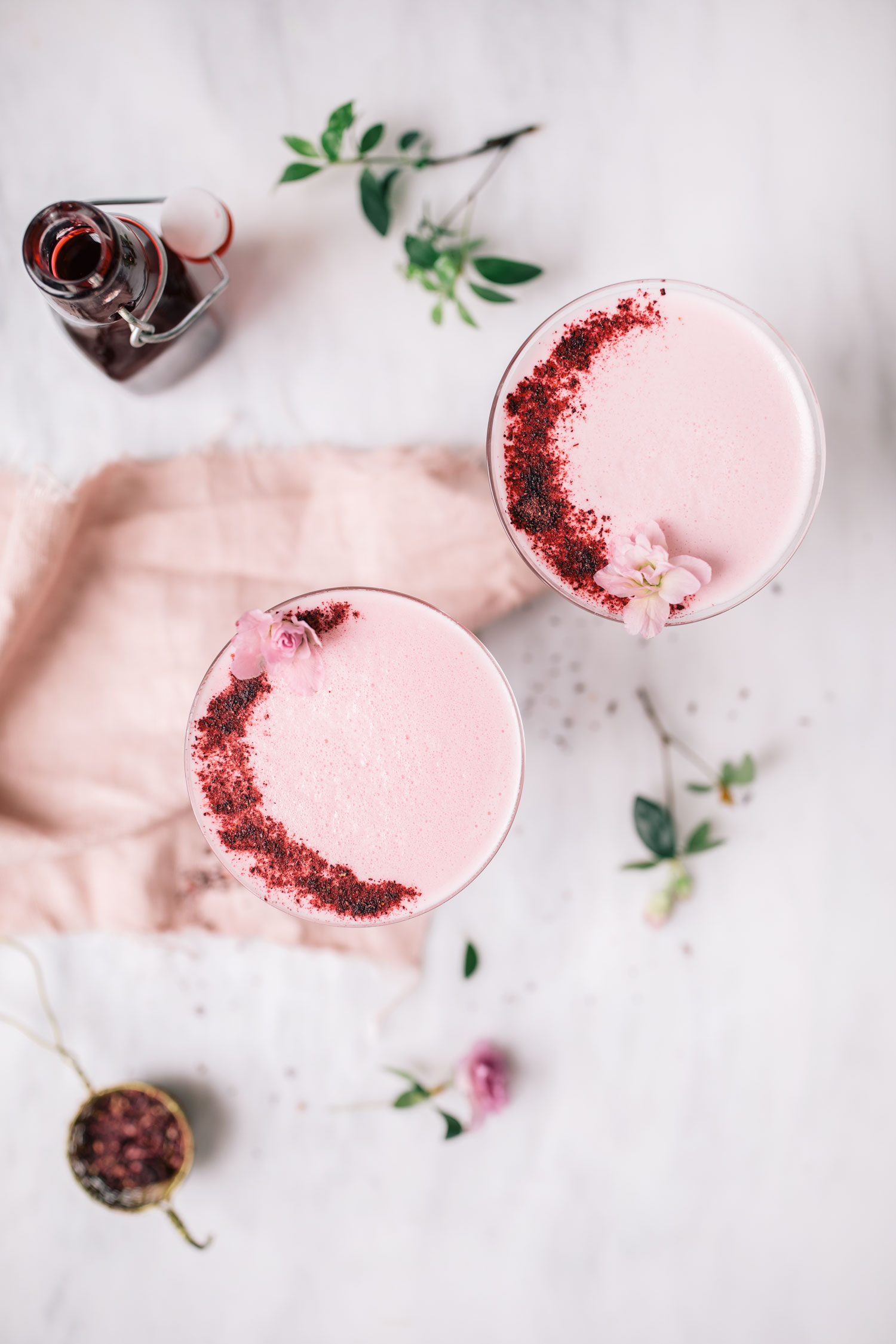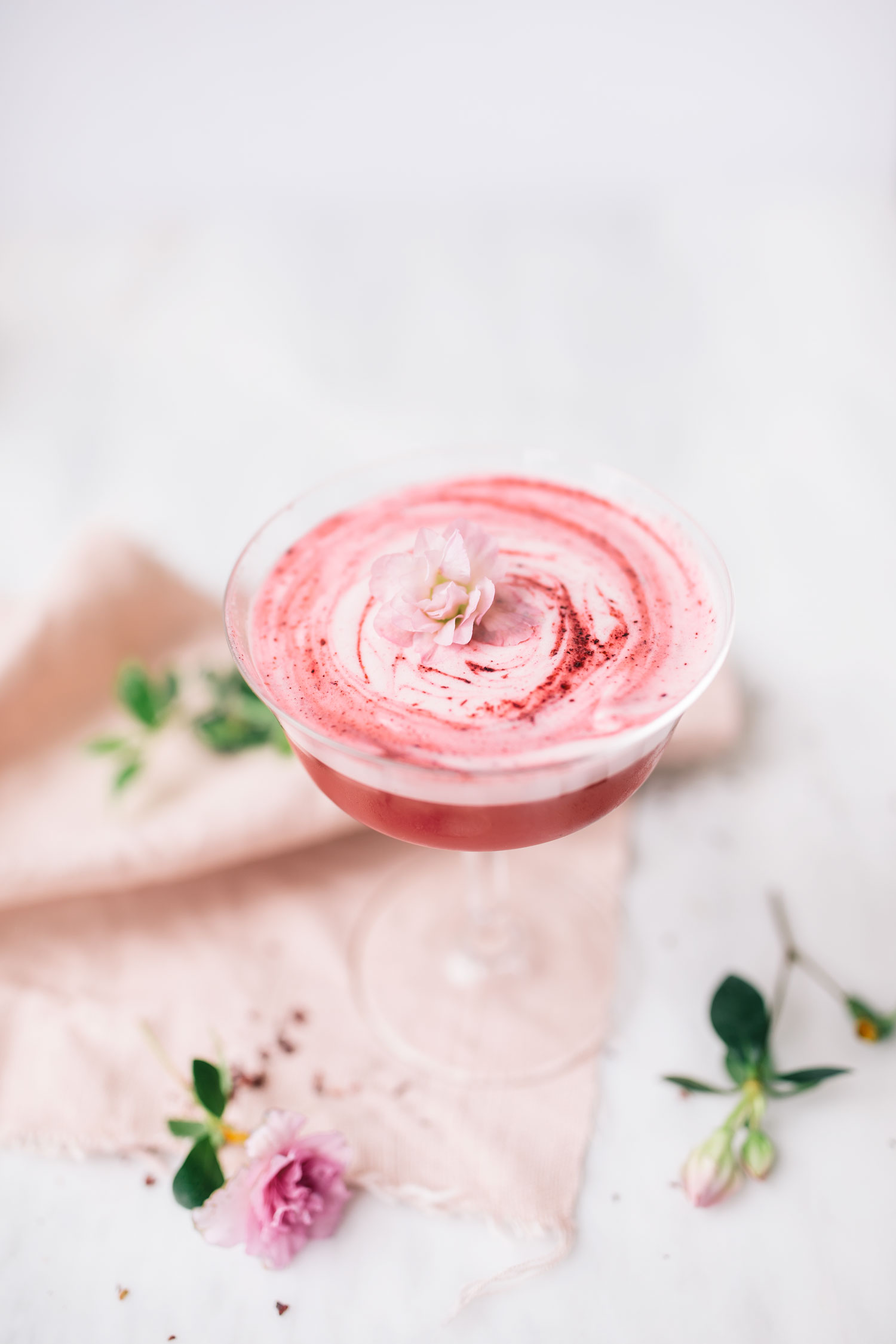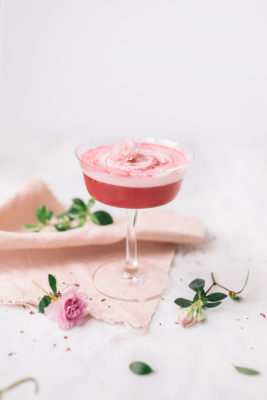 Vanilla Hibiscus Pisco Sour
2018-05-29 07:25:21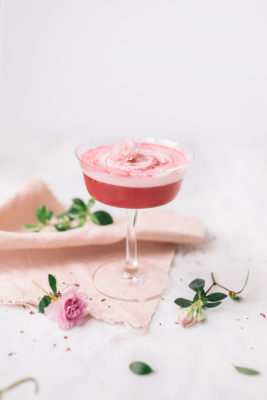 Serves 1
Ingredients
Vanilla Hibiscus Syrup (make ahead of time)
1 cup water
1 cup sugar
1/3 cup dried hibiscus flowers
1 tsp vanilla extract
juice of small 1/2 lemon
Vainilla Hibiscus Pisco Sour
1 oz vanilla hibiscus simple syrup
1 1/2 oz pisco
juice of 1 lime
1 egg white (I used egg white from the carton)
Hibiscus flower powder to garnish (I just put hibiscus flowers in the food processor to make a fine powder)
For the simple syrup
bring water, sugar and hibiscus flowers to a boil
boil for 10 minutes, remove from heat and allow the mixture to come to room temerature
strain hibiscus flowers
add vanilla and lemon
mix well and set in fridge with a lid until ready to use. The syrup will last for up to 3 weeks.
For the cocktail
Add all ingredients to a shaker
Shake vigorously for 15 seconds
remove lid, add handful of ice and shake vigorously again for 10 seconds to get the foamy egg white
Strain cocktail into a glass and top with hibiscus powder
Enjoy!
The Blondielocks | Life + Style https://www.theblondielocks.com/