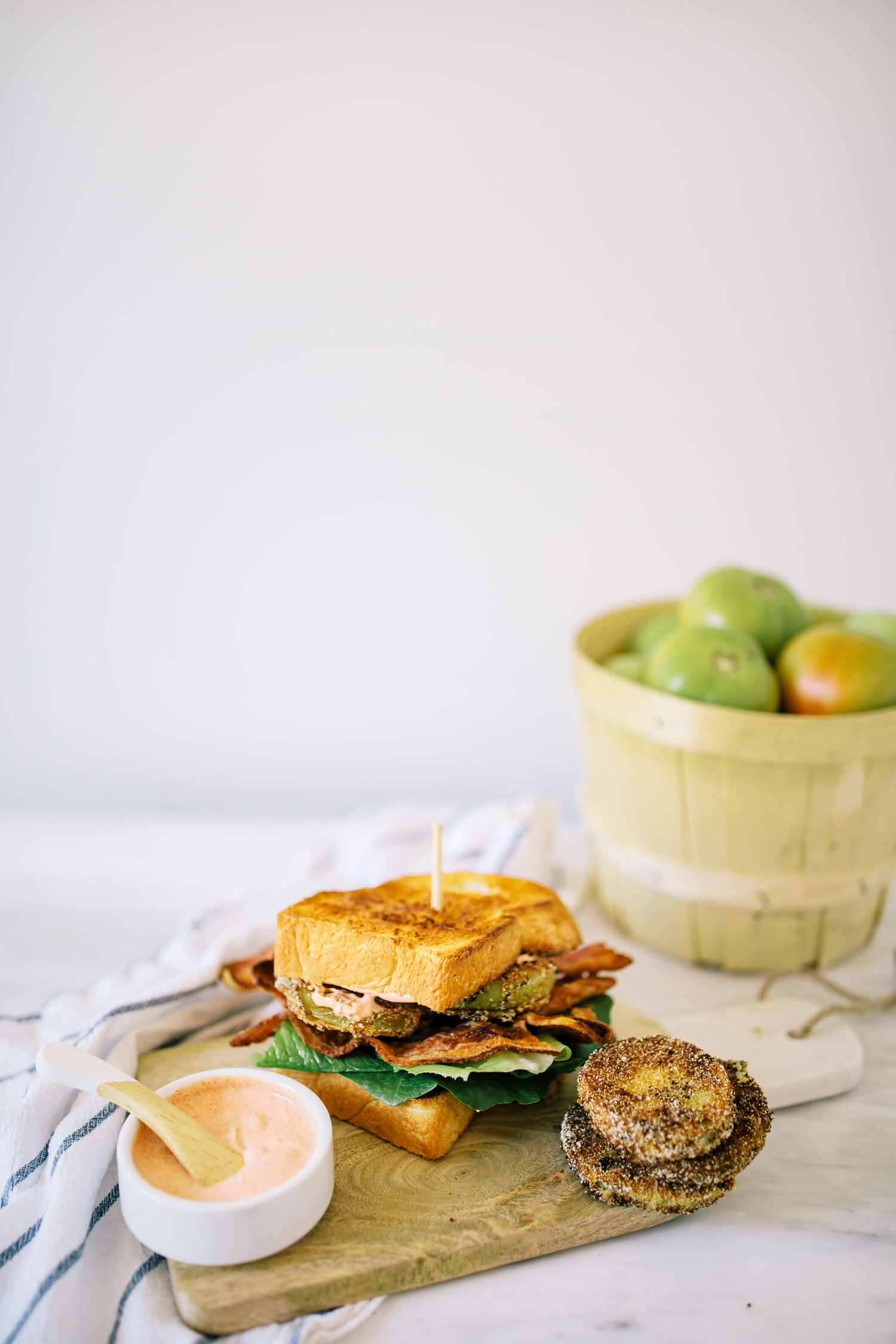 Boy do I have a treat for you today!!! In case you didn't know, it is green tomato season and that means FRIED GREEN TOMATOES aka only the best end of summer snack that ever existed. Anyone who's watched the movie Fried Green Tomatoes knows what I'm talking about and also has a special place in my heart. I feel like a lot of people don't know about this movie and it truly is one of the most amazing films out there. So, now that you do know about it you have absolutely no excuse not to watch it and make fried green tomatoes OR take it up a notch and make these fried green tomato BLT's (or BLFGT'S). My sister has made fried green tomatoes for us the last couple of years and she made them a couple of weeks ago before moving to Edmonton. It was such a treat and I knew that I wanted to make them again before the end of summer. I'd seen that a local restaurant in Dartmouth (The Canteen) had recently shared their version of a fried green tomato BLT and I thought it would be the perfect way to let FGT shine, so I created my own spin on the sandwich. Let's just say they were were a hit and they'l 100% be a yearly tradition going forward.
PS: Green tomatoes probably aren't in season much longer so if you are going to make this sandwich I'd get on it ASAP…you will not be disappointed.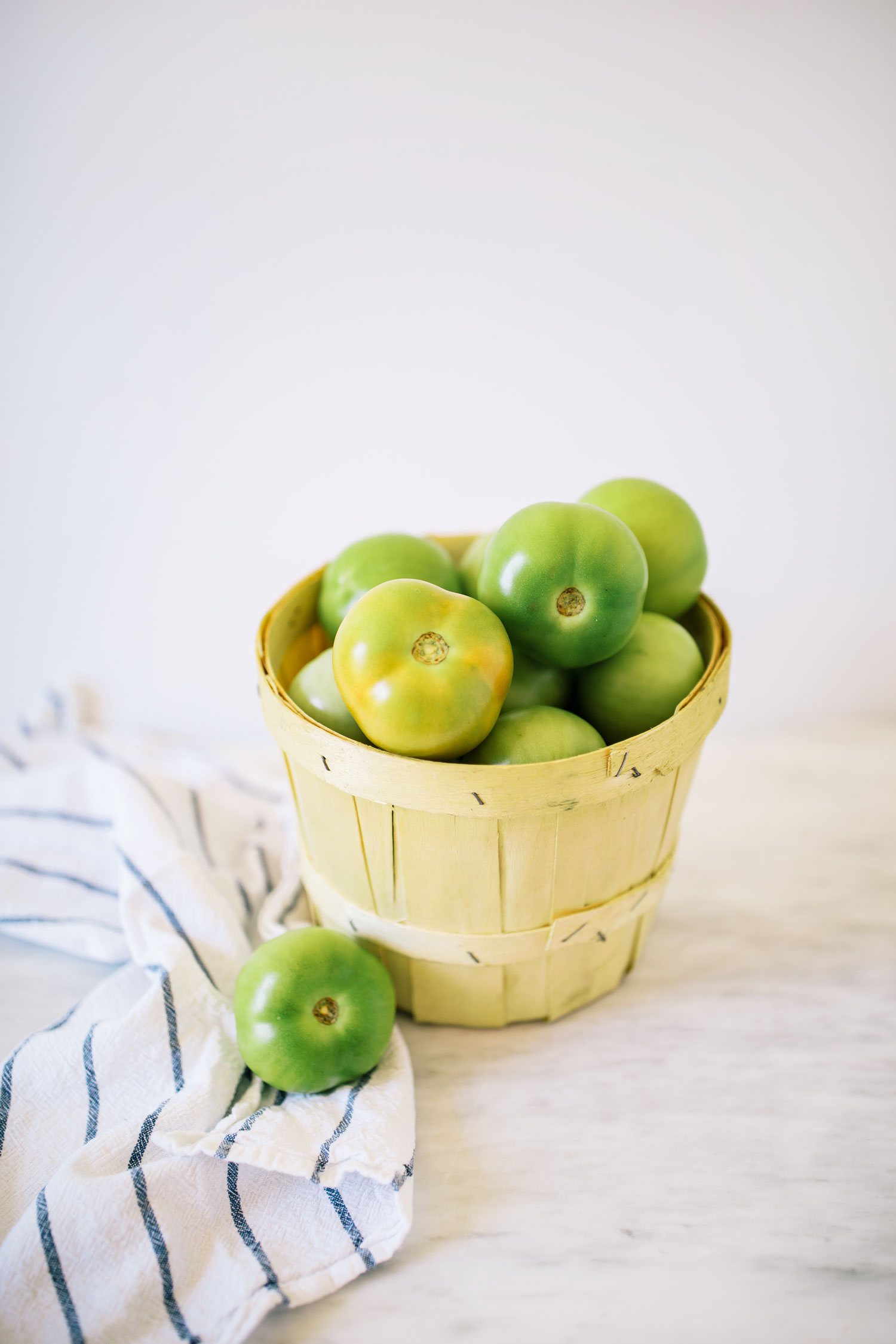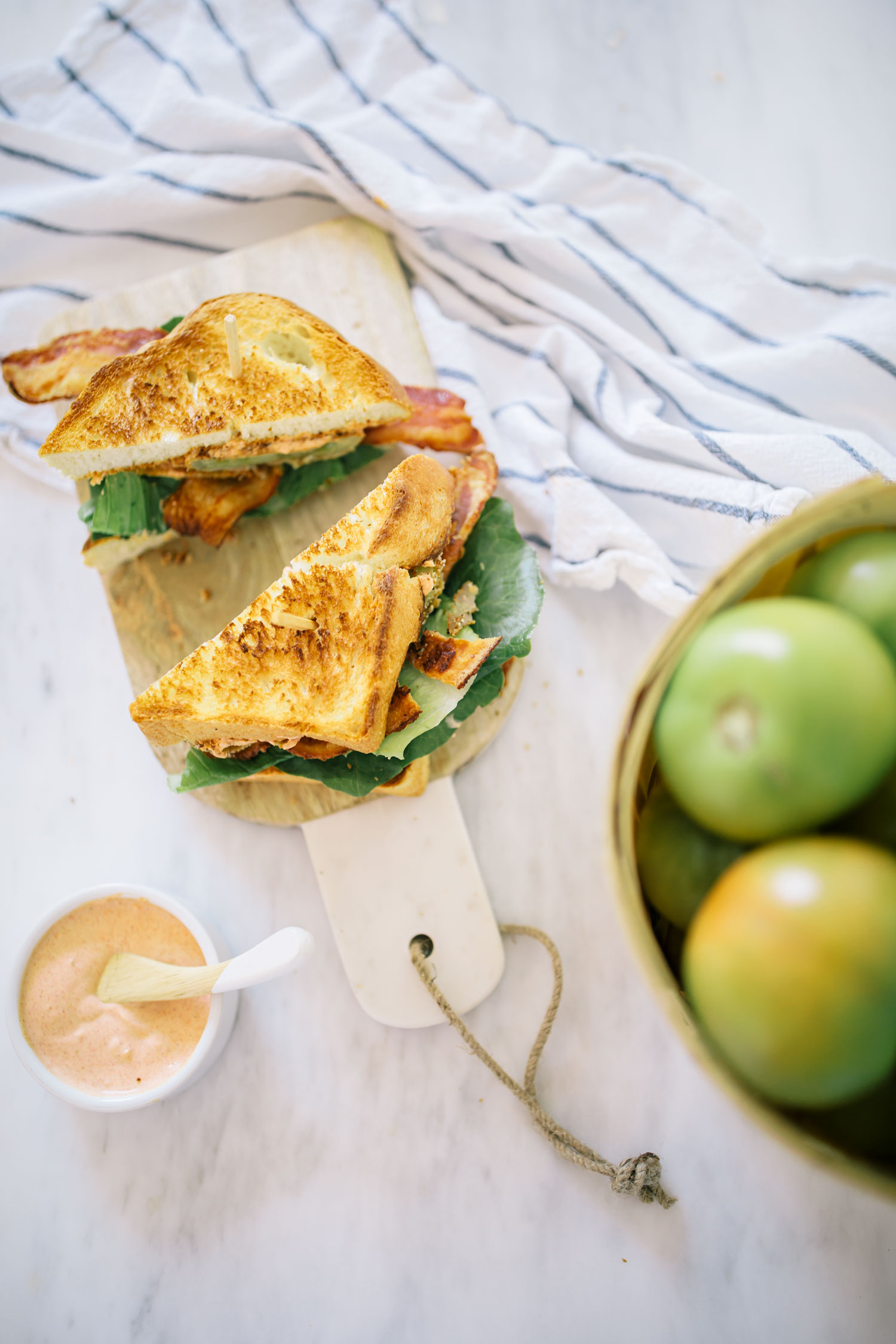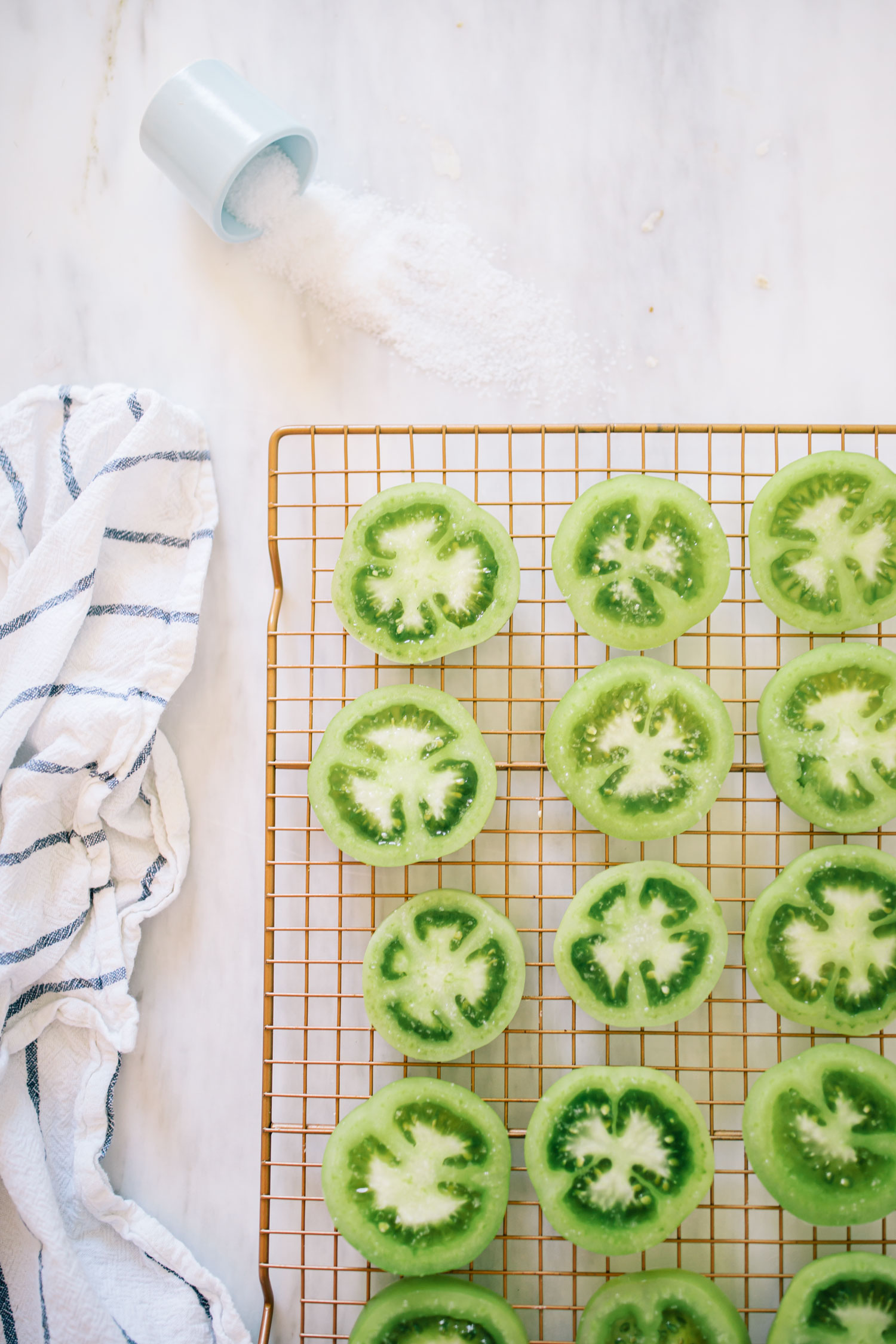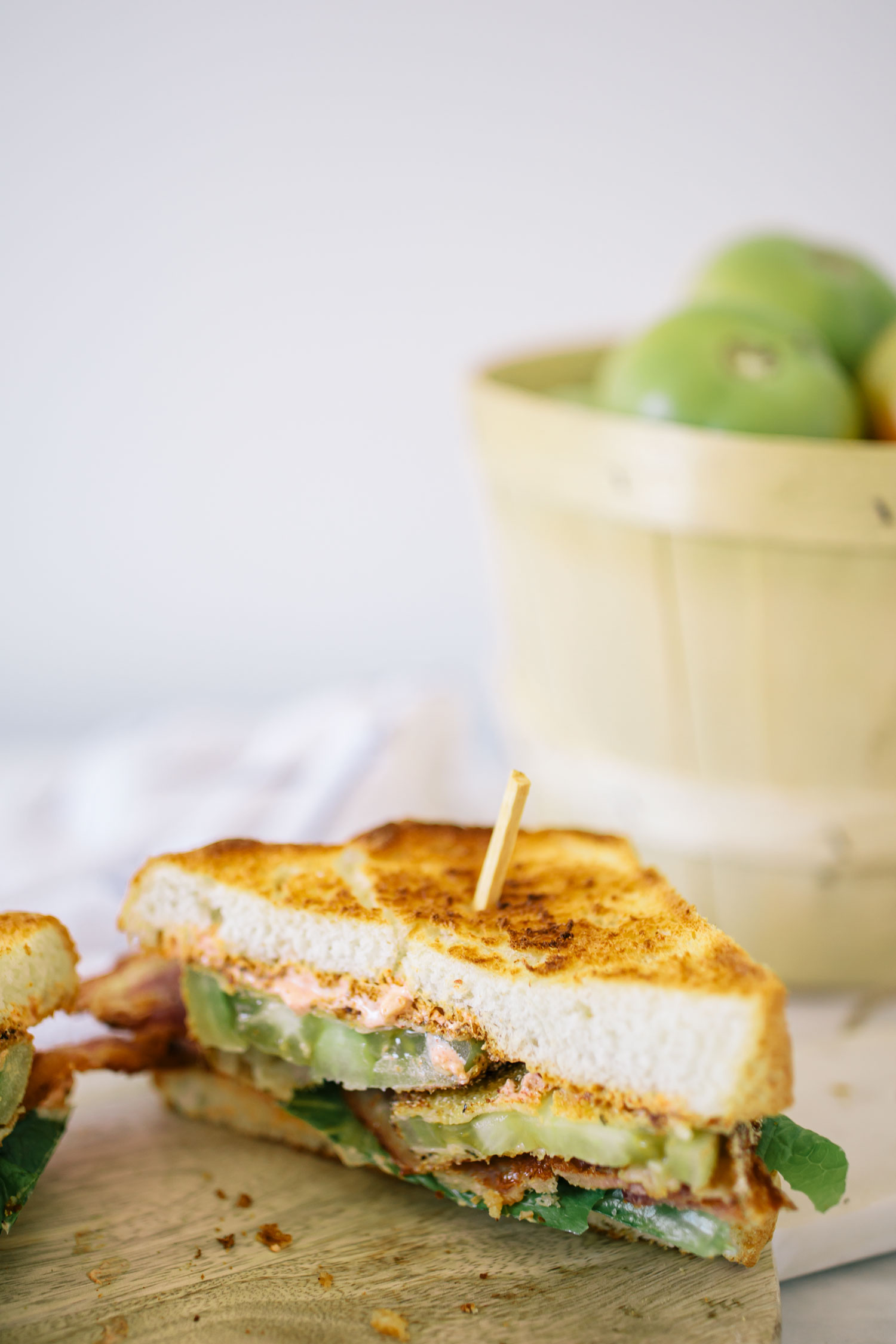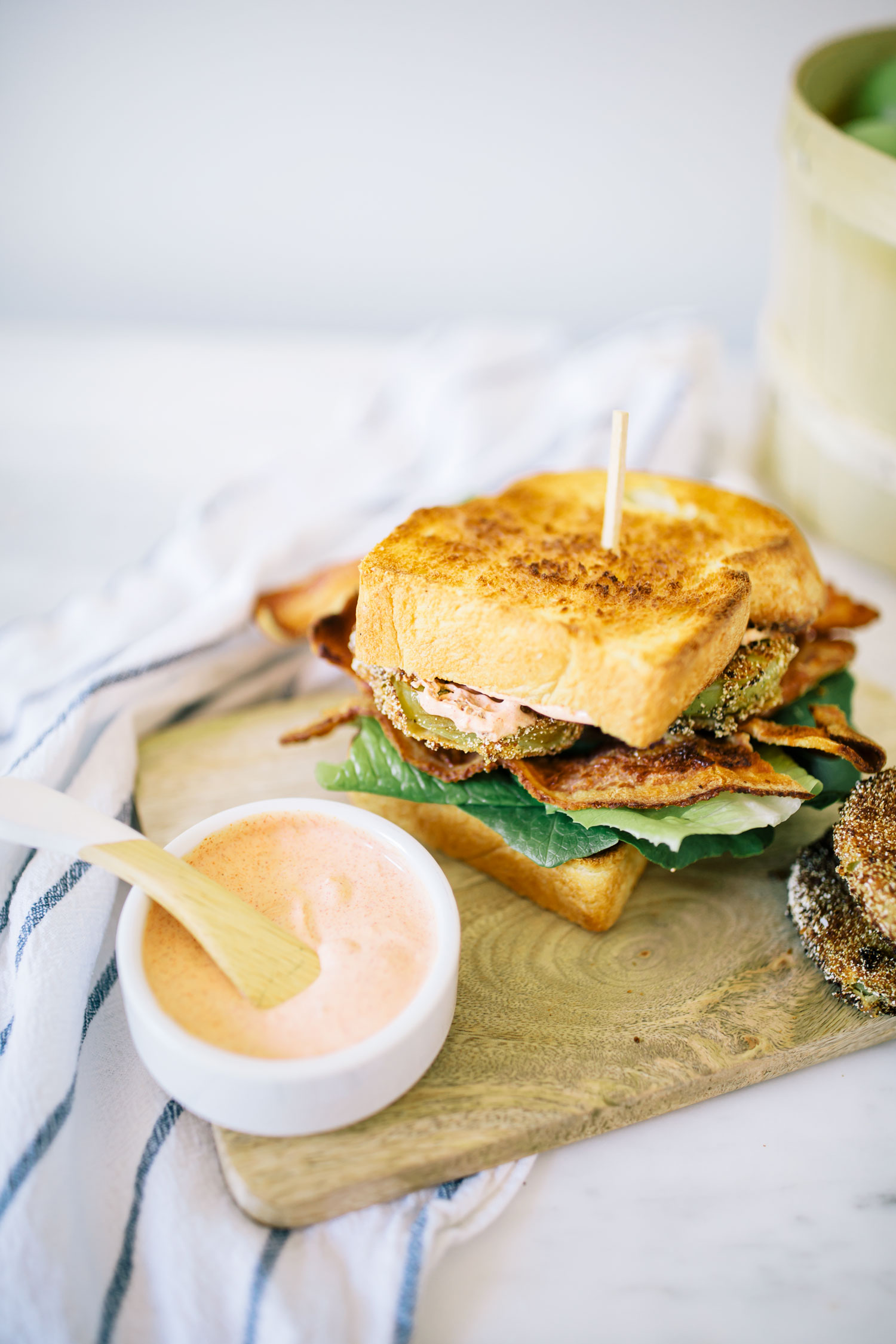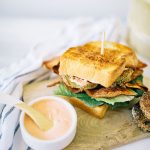 Bacon, Lettuce and Fried Green Tomato Sandwich
2019-09-03 09:38:11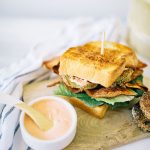 A fried green tomato take on the classic BLT adapted from All Recipes and Ricardo Cusine
Ingredients
Fried Green Tomatoes
4-5 large green tomatoes (you'll have extra to enjoy!)
2 eggs
1/2 cup milk
1 cup all purpose flour
1/2 cup cornmeal
1/2 cup bread crumbs
2 tsp kosher salt
1 tsp paprika
1/4 tsp cayenne
1 tsp garlic powder
1/4 tsp dried basil
1/4 tsp black pepper
vegetable oil for frying
Fried Green Tomato Sandwich Sauce/Dip
1/2 cup mayonnaise
1/4 cu plain Greek yogurt
1 tsp paprika
1 tsp lemon juice
1 clove garlic, finely chopped
Hot sauce, to taste
For The Sandwich
Bread of your choice (I used thick slices of white bread from a local bakery)
Bacon
Lettuce
Fried green tomatoes
Sandwich sauce
Instructions
Fried Green Tomatoes
Slice tomatoes 1/2 inch thick. Discard the ends.
Whisk eggs and milk together in a medium-size bowl.
Scoop flour onto a plate. Mix cornmeal, bread crumbs and seasoning on another plate.
Dip tomatoes into flour to coat.
Dip the tomatoes into milk and egg mixture.
Dredge in breadcrumbs to completely coat.
In a large skillet, pour vegetable oil (enough so that there is 1/2 inch of oil in the pan only enough so that 1/2 the tomato will be covered when you place it in) and heat over a medium heat. The oil is hot enough when you place the end of a wooden spoon in the center of the pan it bubbles form around it.
Place tomatoes into the frying pan in batches 3, depending on the size of your skillet. Do not crowd the tomatoes, they should not touch each other.
When the tomatoes are browned, flip and fry them on the other side. Remove from skillet and rain place the tomatoes on a paper towel.
Fried Green Tomato Sandwich Sauce/Dip
In a bowl combine all of the ingredients, mix well and store in fridge before use.
Sandwich Assembly
Toast your bread until golden brown
Add a generous amount of sauce to each side of the bread
Place fresh lettuce on the bread, followed the the bacon and 2 fried green tomatoes. Add your second slice of bread, cut and serve!
PS: The best way to cook your bacon is on a sheet pan at 400 degrees for 20 minutes. PERFECT bacon every time!
The Blondielocks | Life + Style https://www.theblondielocks.com/