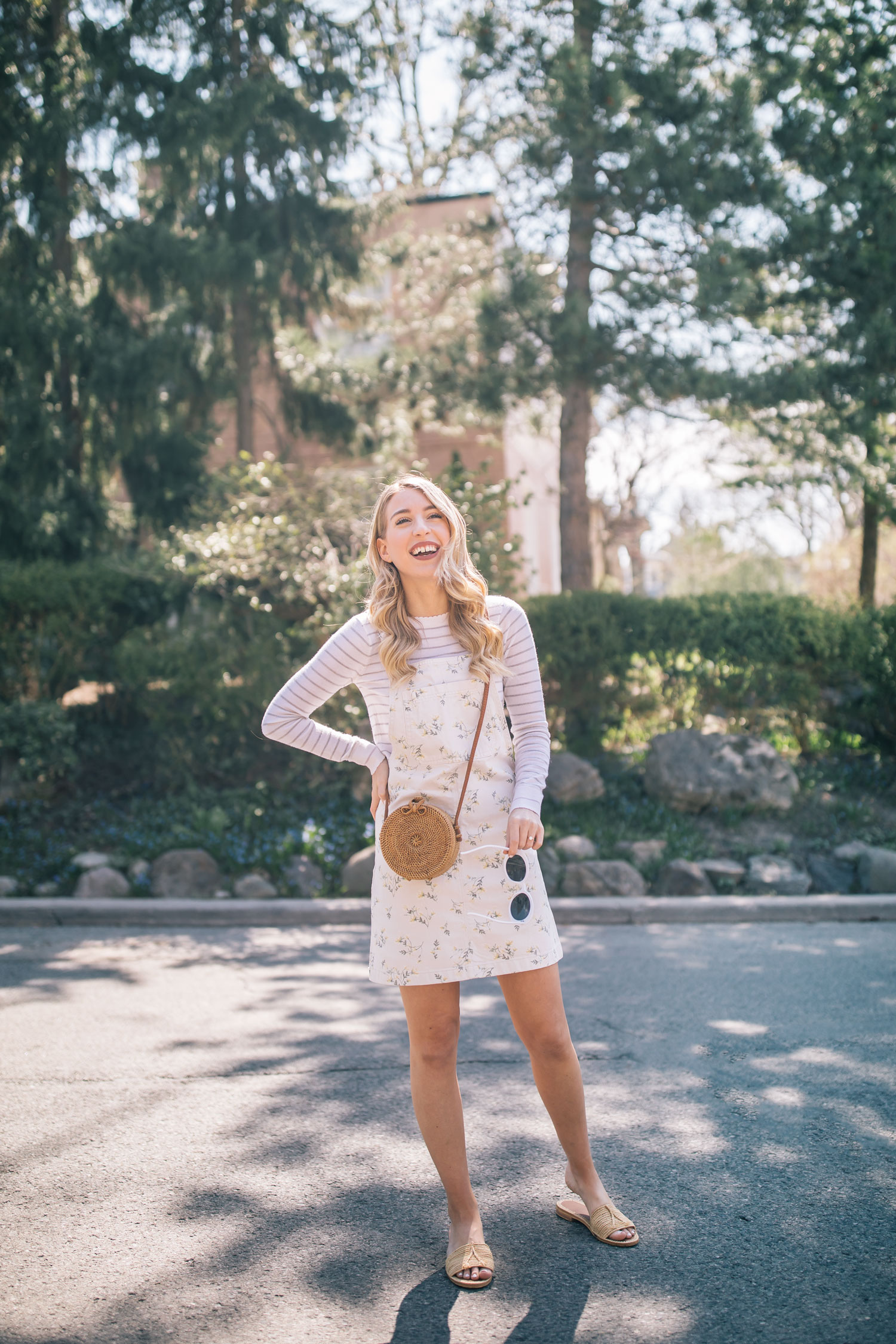 Whoa, sorry for the later post than usual today, friends! I have some family in town this week and instead of cracking down and working last night, I opted to go out to dinner with my family and enjoy some pasta and wine…so definitely not complaining there! Anyway, it has been beyond gorgeous in the city the last couple of days which meant I had to break out all of my spring/summer clothes to celebrate this glorious occasion.
This floral overall dress is probably one of the cutest day dresses I've spotted in a while. I love the casual feel of it, and that it can be worn with so many pieces underneath. The little wildflower print also makes it feel fresh, and you know I can't say no to a floral print. I've paired it here with a striped sweater as I think the two prints match well together but I also think it would be adorable with a little pastel-colored ruffled blouse or simple white t-shirt underneath.
My shoes and bag are a lovely gift from the Canadian shop, Palmetto Handmade. I'd been wanting a circular rattan bag and woven slides for some time, so it was the sweetest surprise when the owner of Palmetto offered to send me over some goodies. As always, I love adding just a touch of texture to my outfits and I think that these pieces really do a good job of that. I also love that everything from Palmetto is individually hand-woven by artisans from Morocco to Vietnam. The raffia shoes are handmade by a women's cooperative in Morocco which provides women in rural areas the opportunity to a steady income, fair-trade wage and most importantly gives women a sense of empowerment. Palmetto's focus is to promote these artisans and celebrate their incredible talent. I love this concept and thought you guys would too so definitely check out Palmetto Handmade.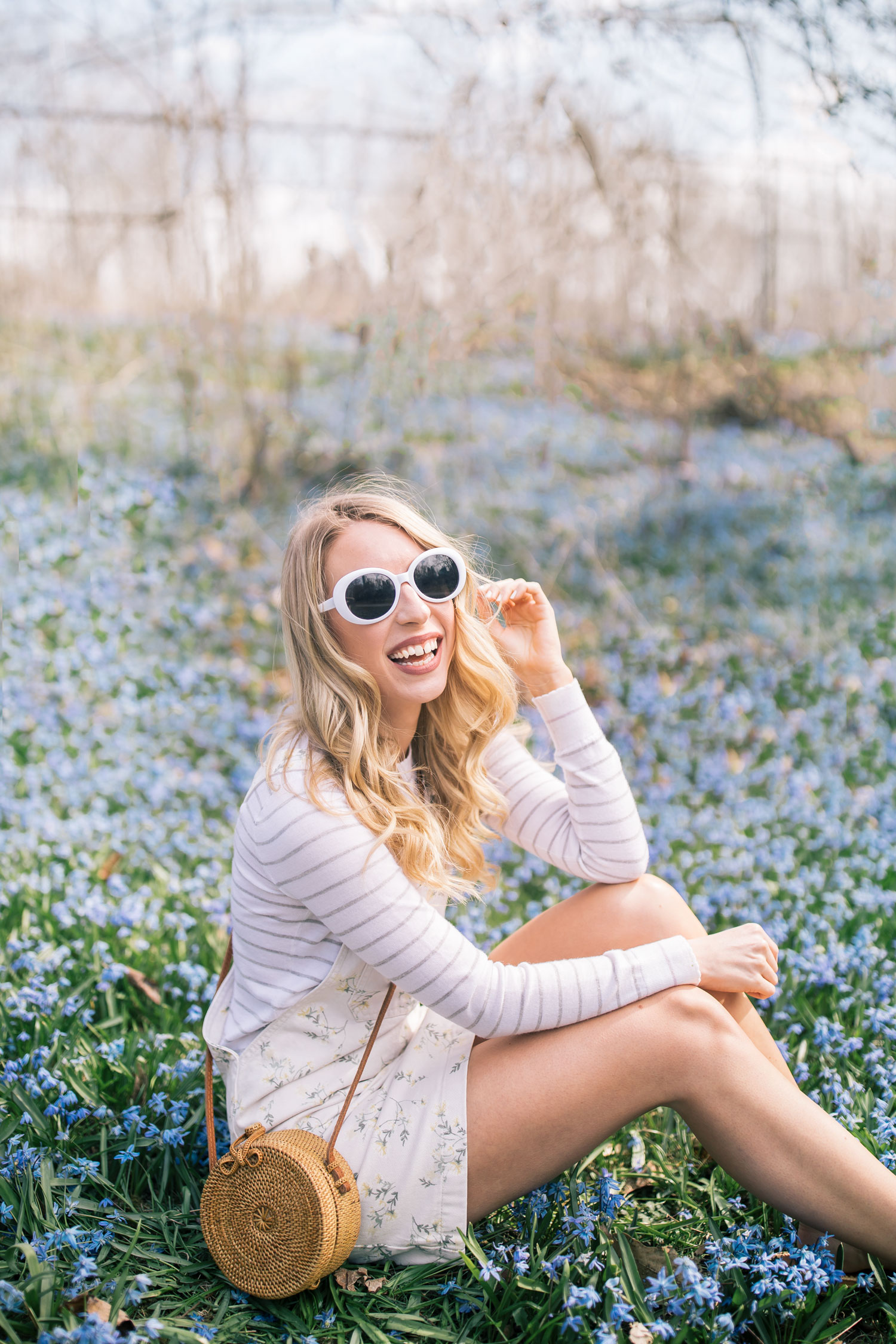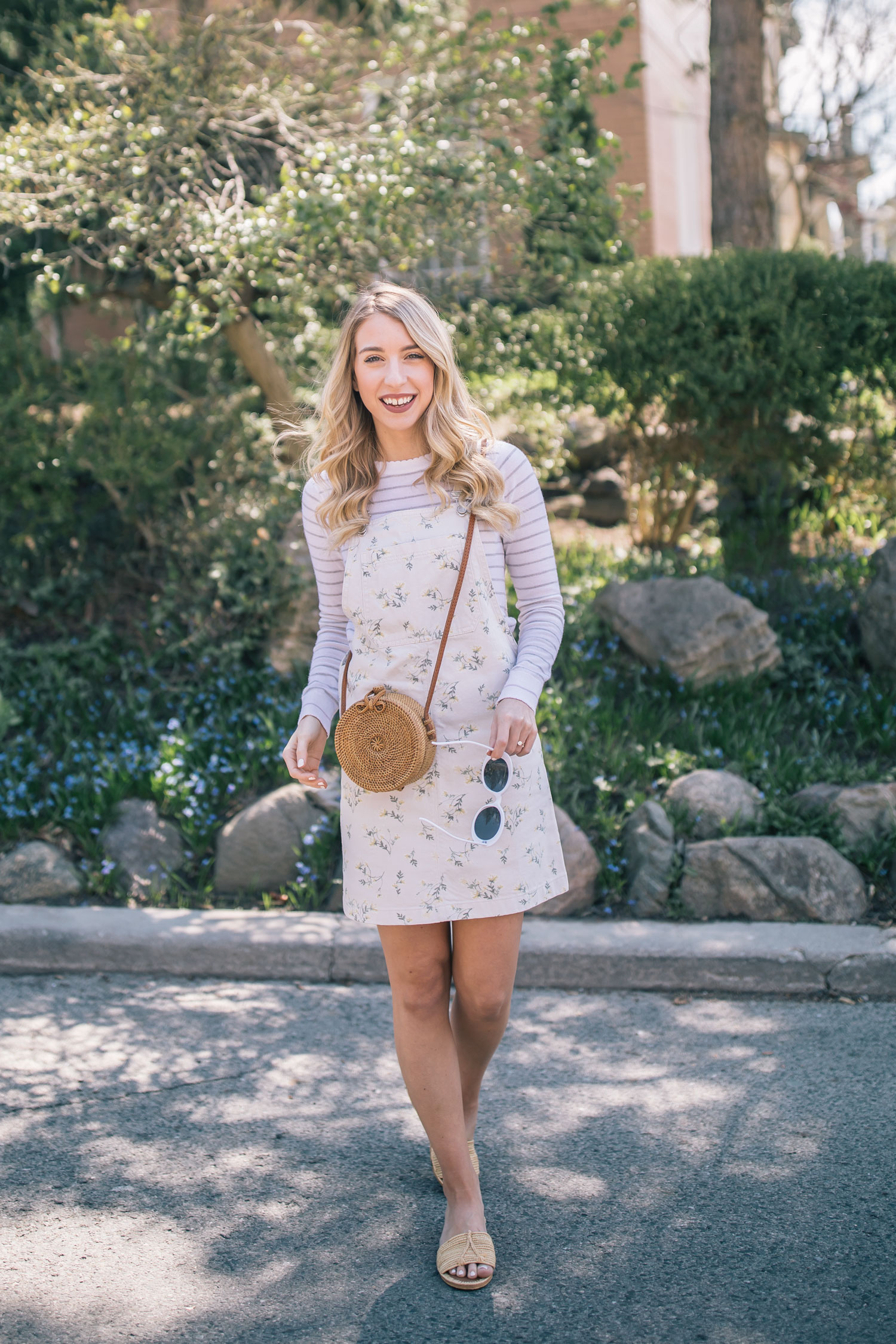 What I'm Wearing: Topshop Overall Dress c/o Hudson's Bay Company (here) // Club Monaco Sweater (similar) // Palmetto Handmade Slides c/o (here) // Palmetto Handmade Circle Bag c/o (here) // Sunglasses (similar)