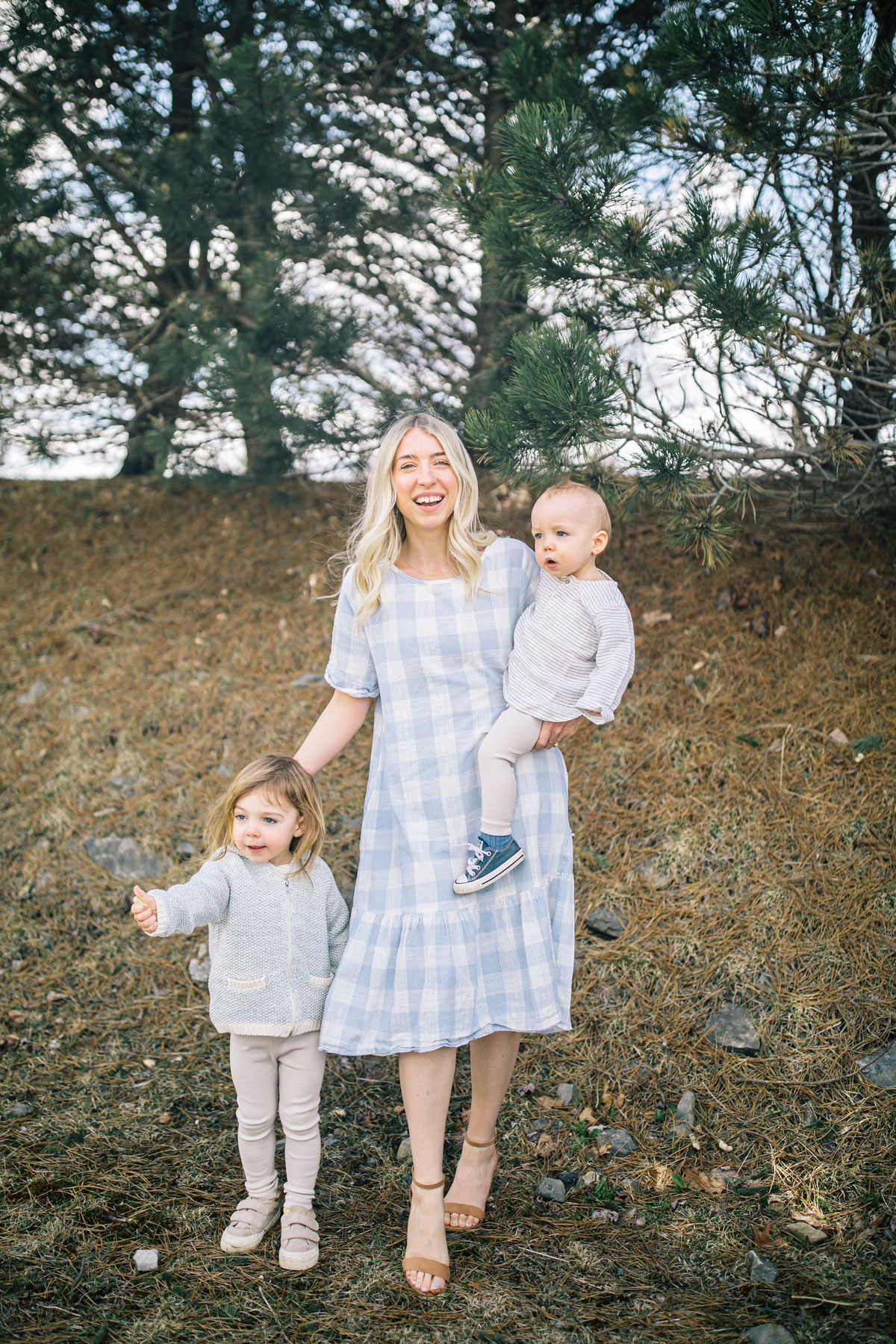 Happy Friday! I hope you had a wonderful Easter weekend! If you don't celebrate Easter then I hope you enjoyed some extra time off to relax. We had an eventful long weekend with both my family and Jamies. We also made dinner for my grandma this past Monday, which I think brightened her spirits after a recent fall she experienced that left her with a broken wrist.
I haven't had the opportunity to dress up for quite a while as I've been spending my time on my to-do list and getting myself ready hasn't been on the top of that list. Anyway, I made myself a priority and got a little fancy for Easter dinner at my mom's this past Saturday and it felt.so.good. This dress was actually a $6 Value Village find so I can't link the exact one, but I did link some similar options in the carousel below. Both of the boys are wearing outfits gifted from Poppy's Collection. The striped linen shirts are so sweet, and I legitimately want Edwin's blue knit sweater in my size! We snapped these photos in my mom's parking lot of all places before heading inside which was a throwback to when I first started my blog and shot here all of the time, haha! The light was beautiful in this spot though, and the kids were actually into taking the pictures which rarely happens! We also saw a few deer in my mom's backyard which kept the boys interested for quite some time. It was such a wonderful Easter weekend with memories I'll cherish forever…especially when I think about the kids and their egg hunting.
Have a great weekend!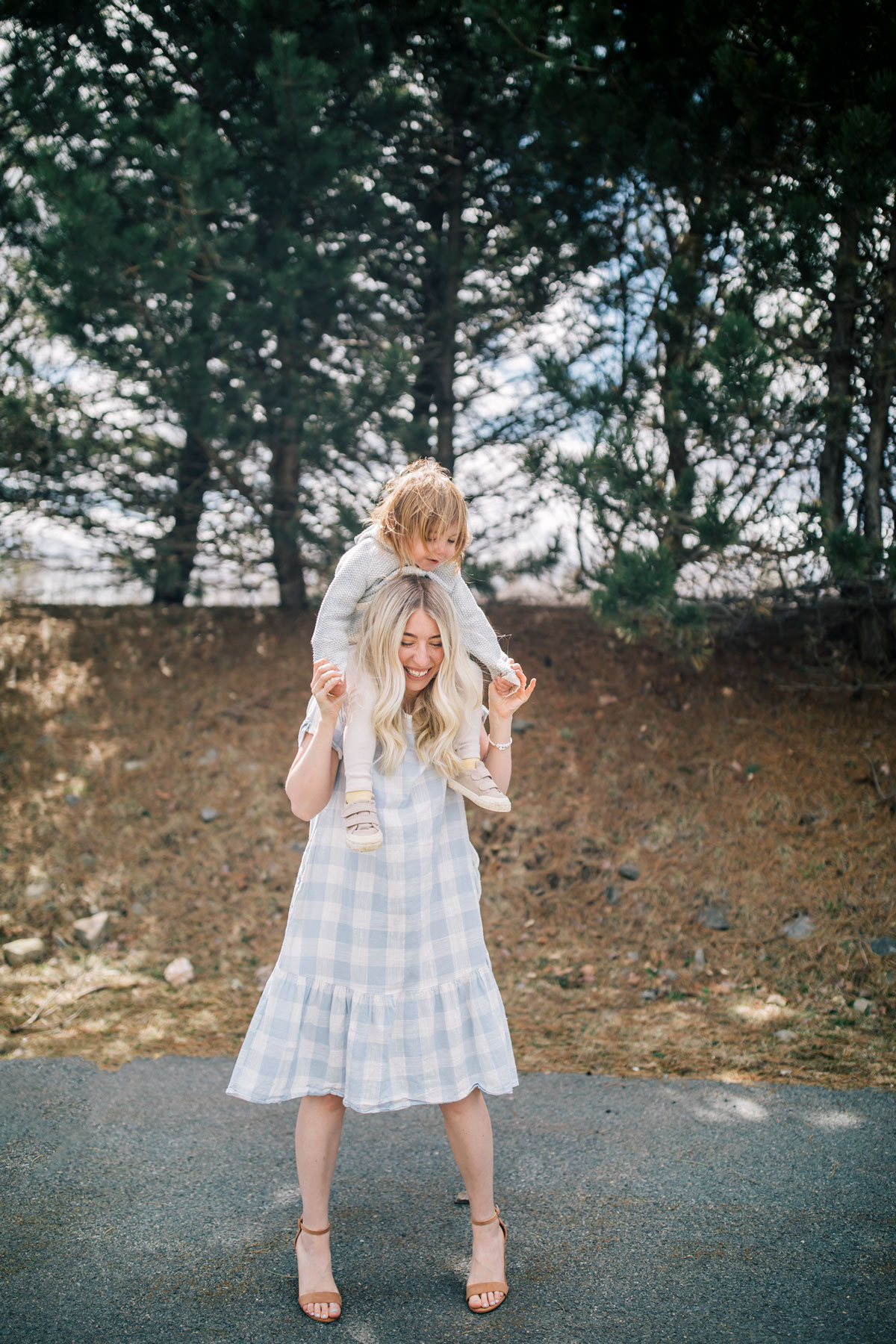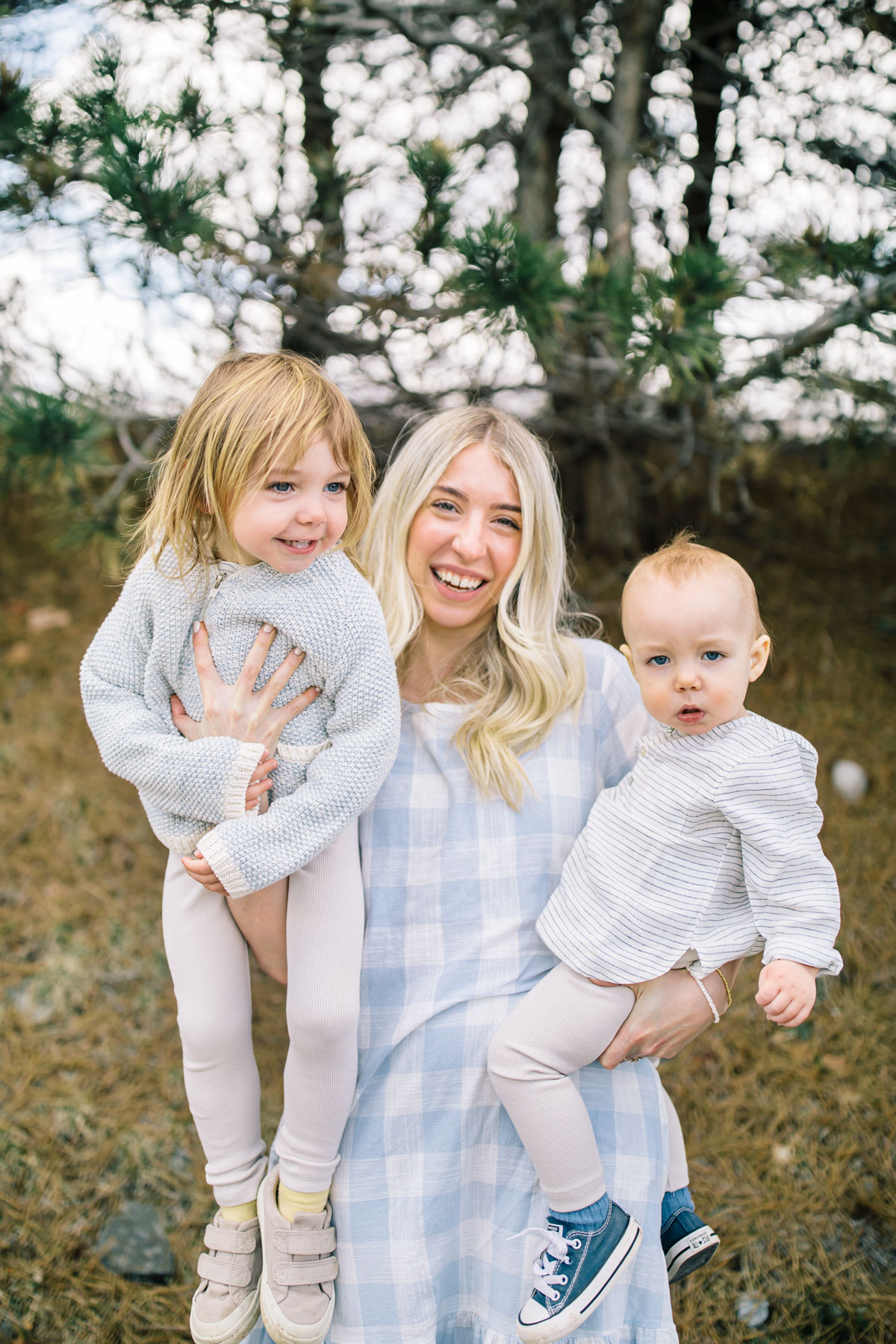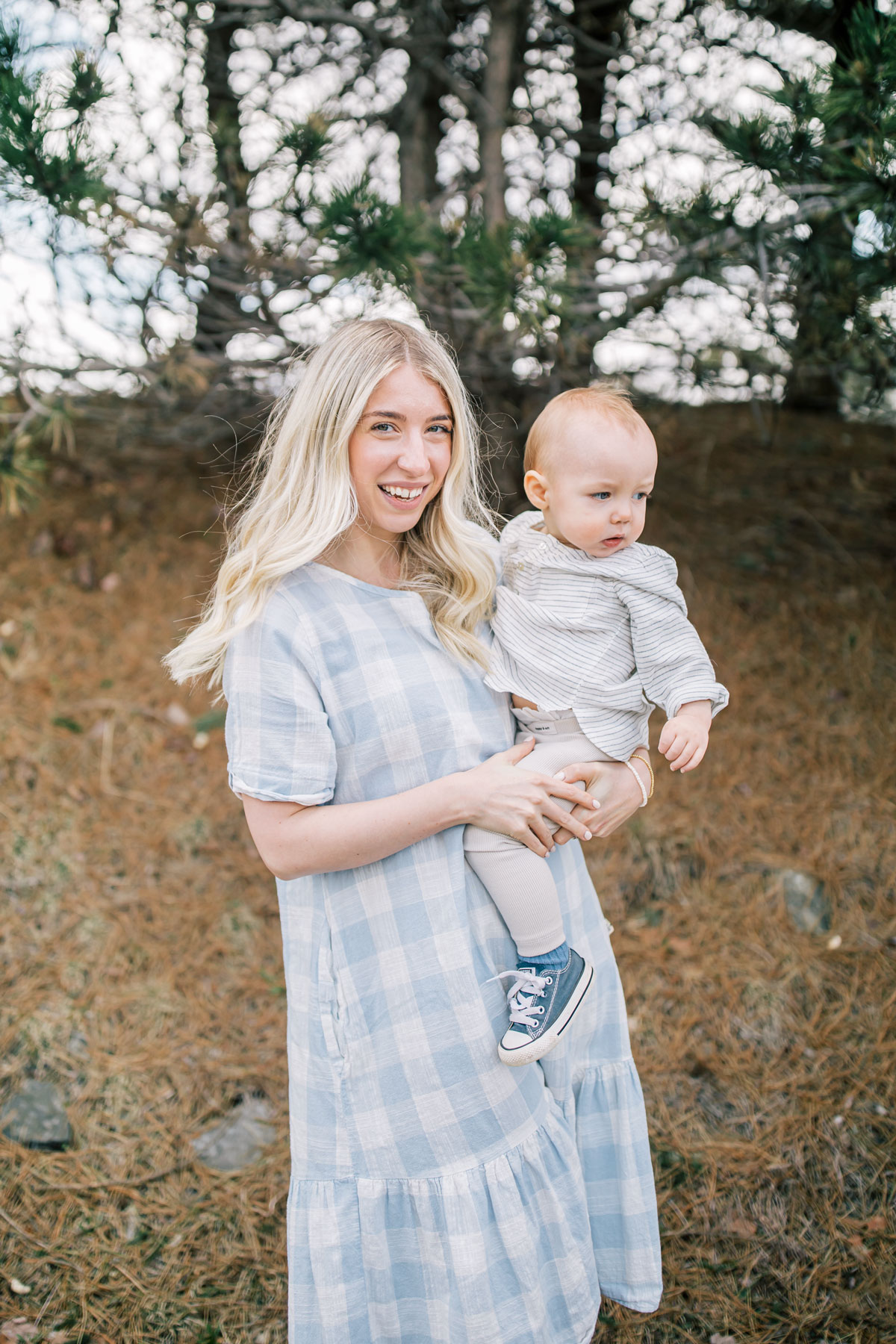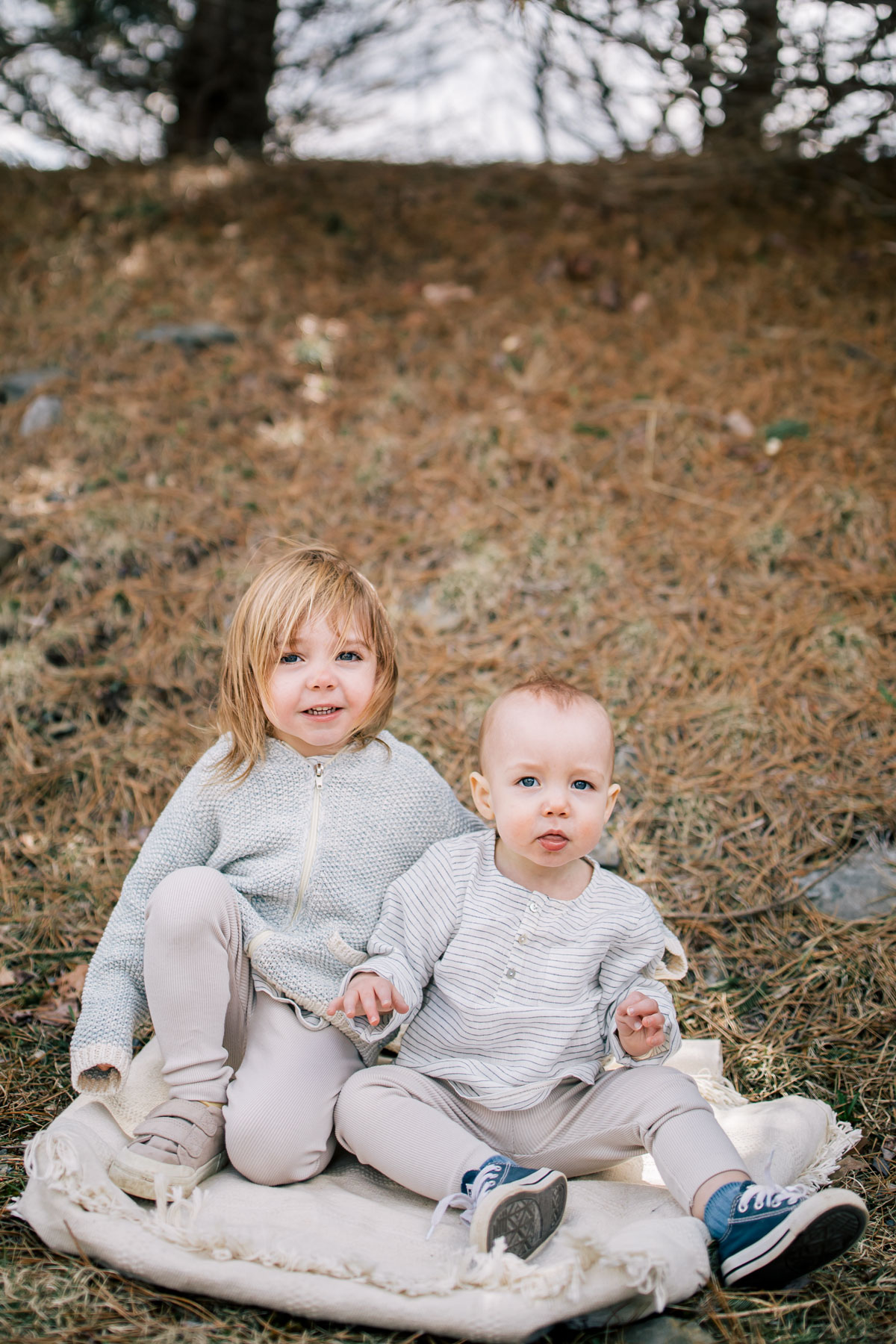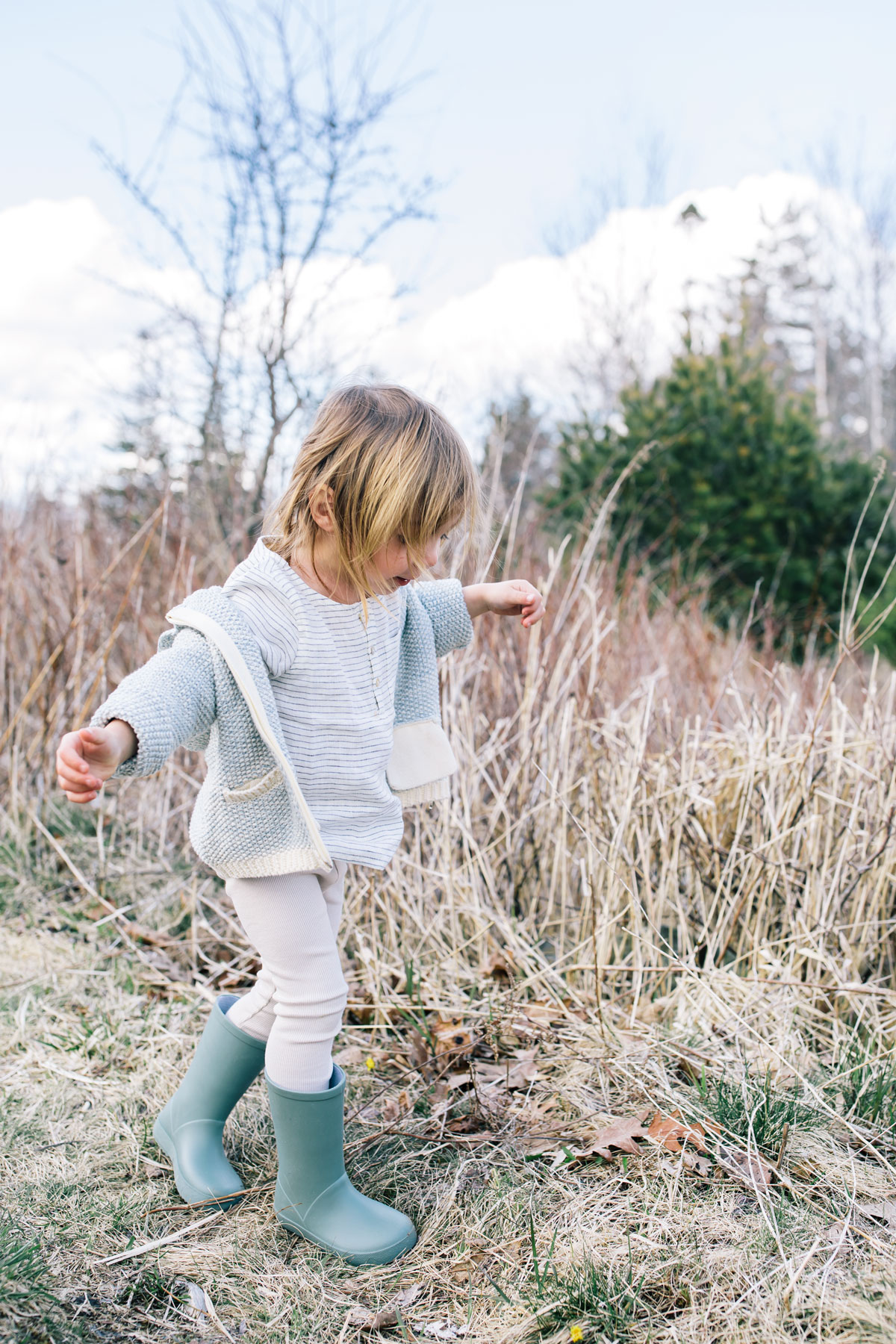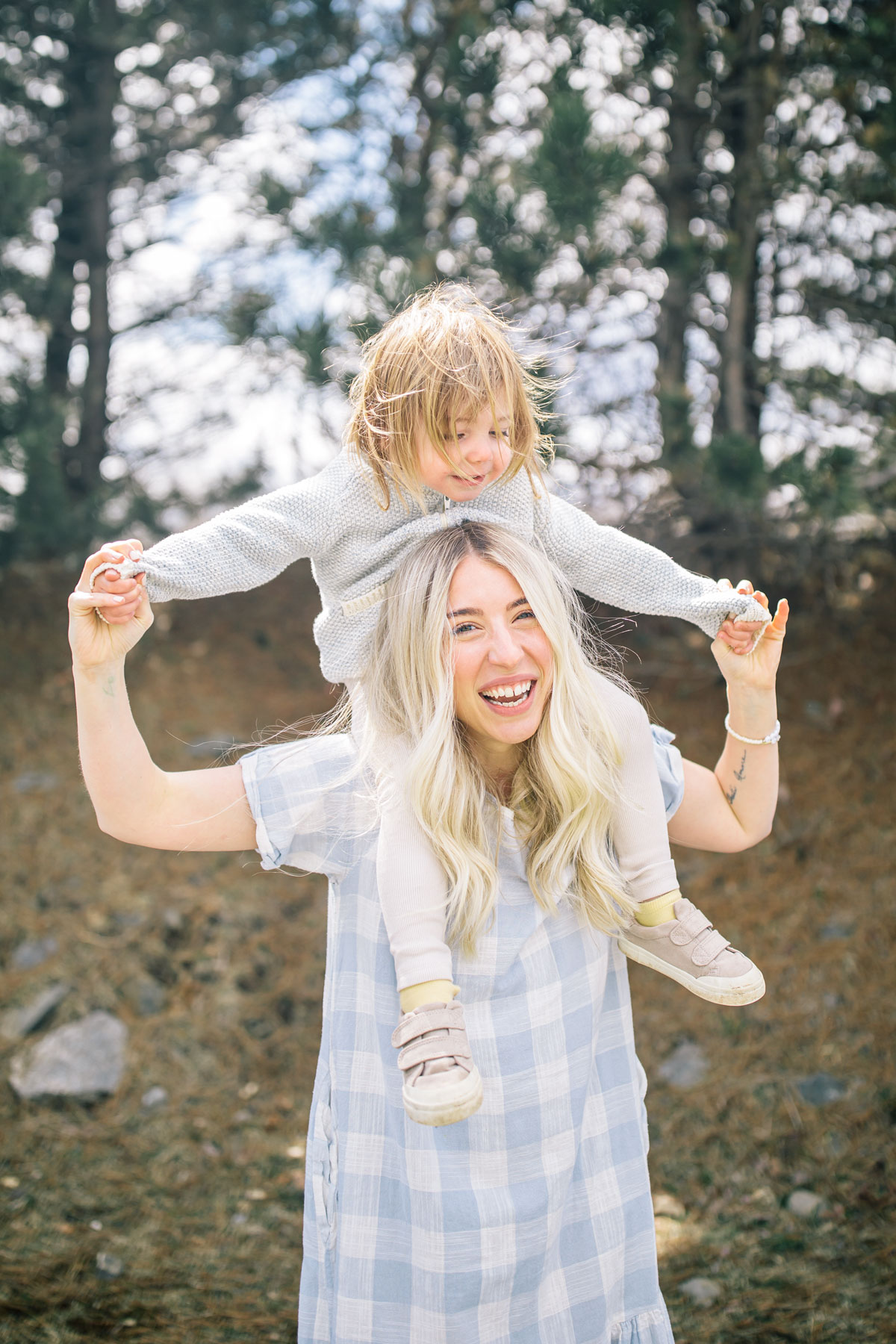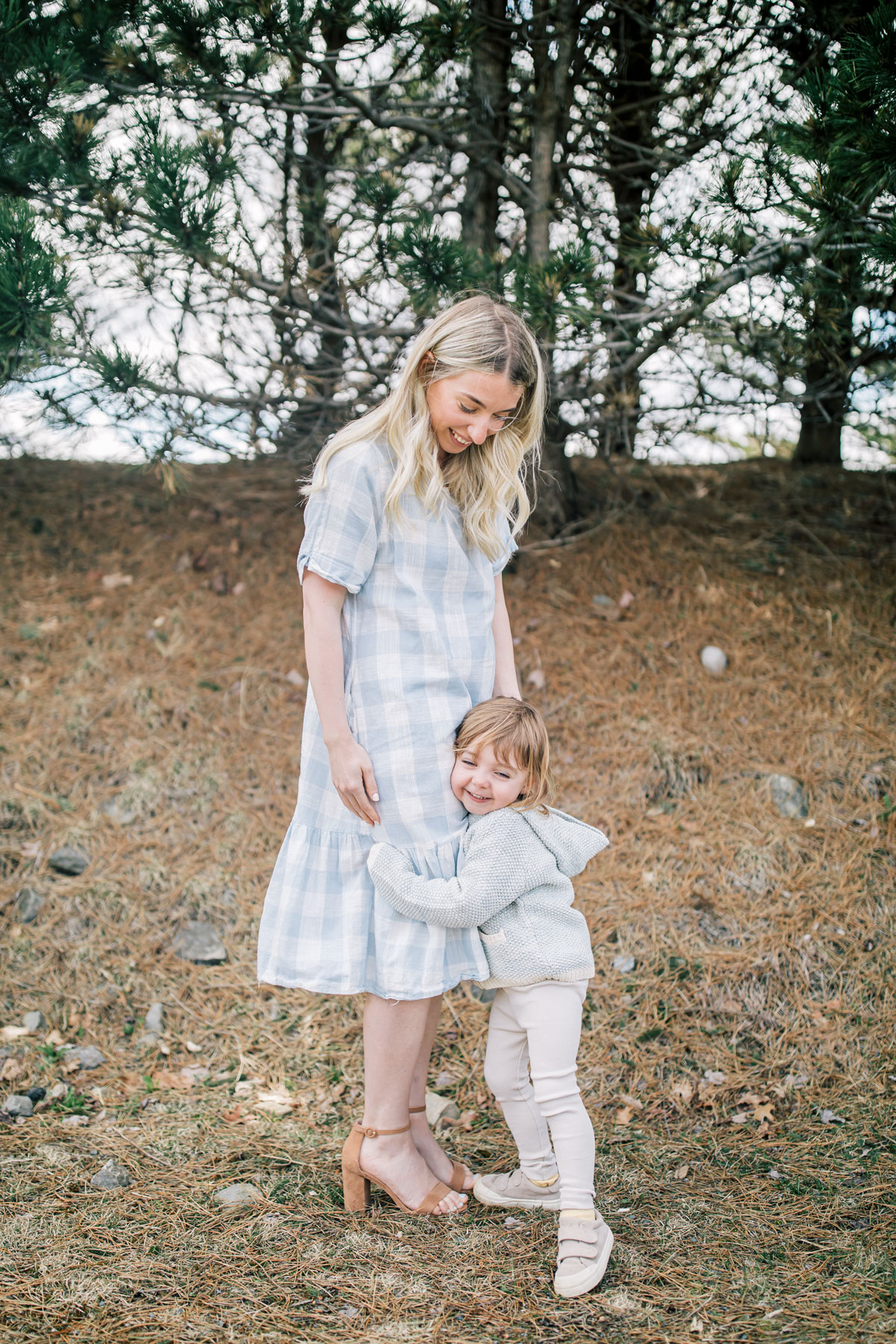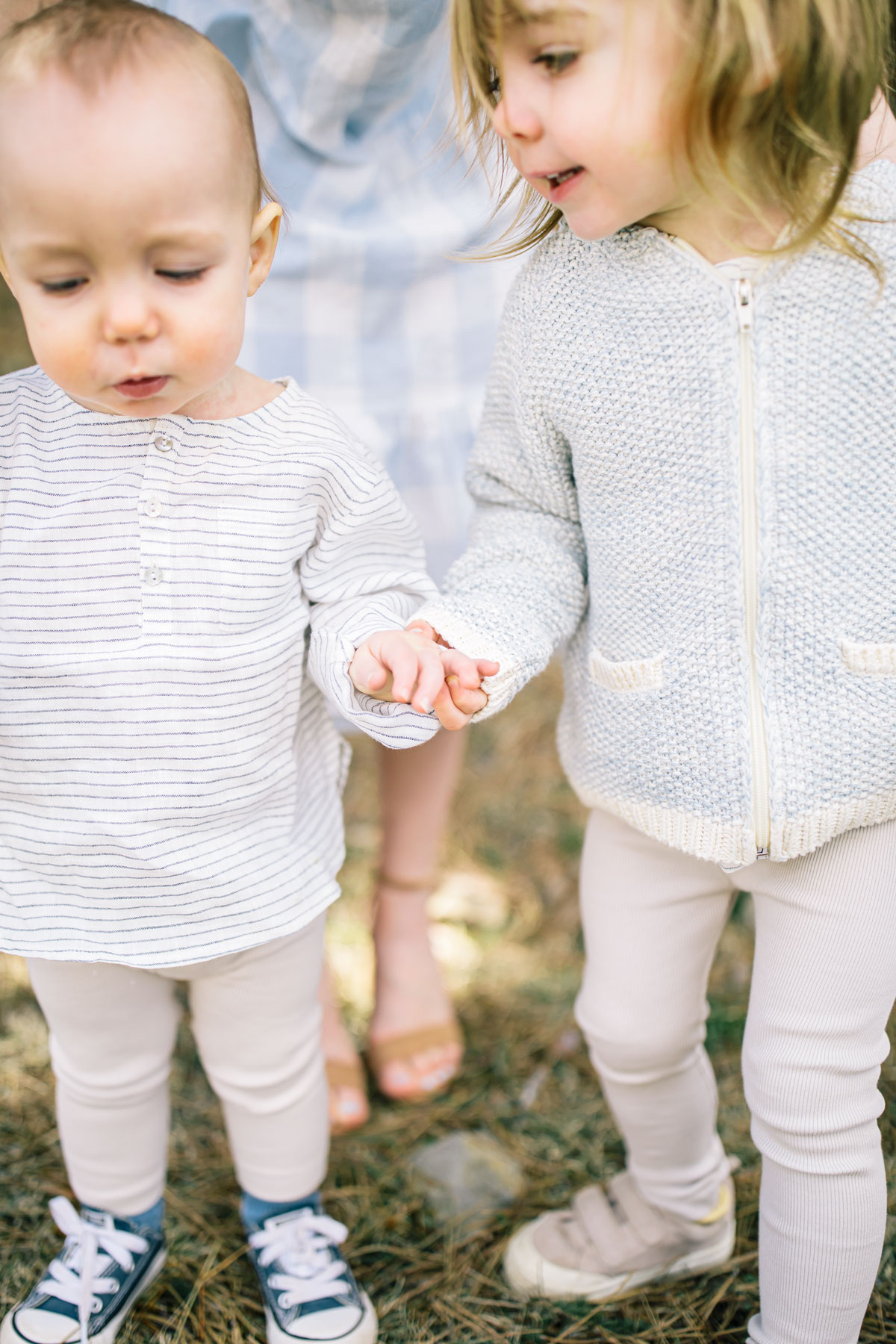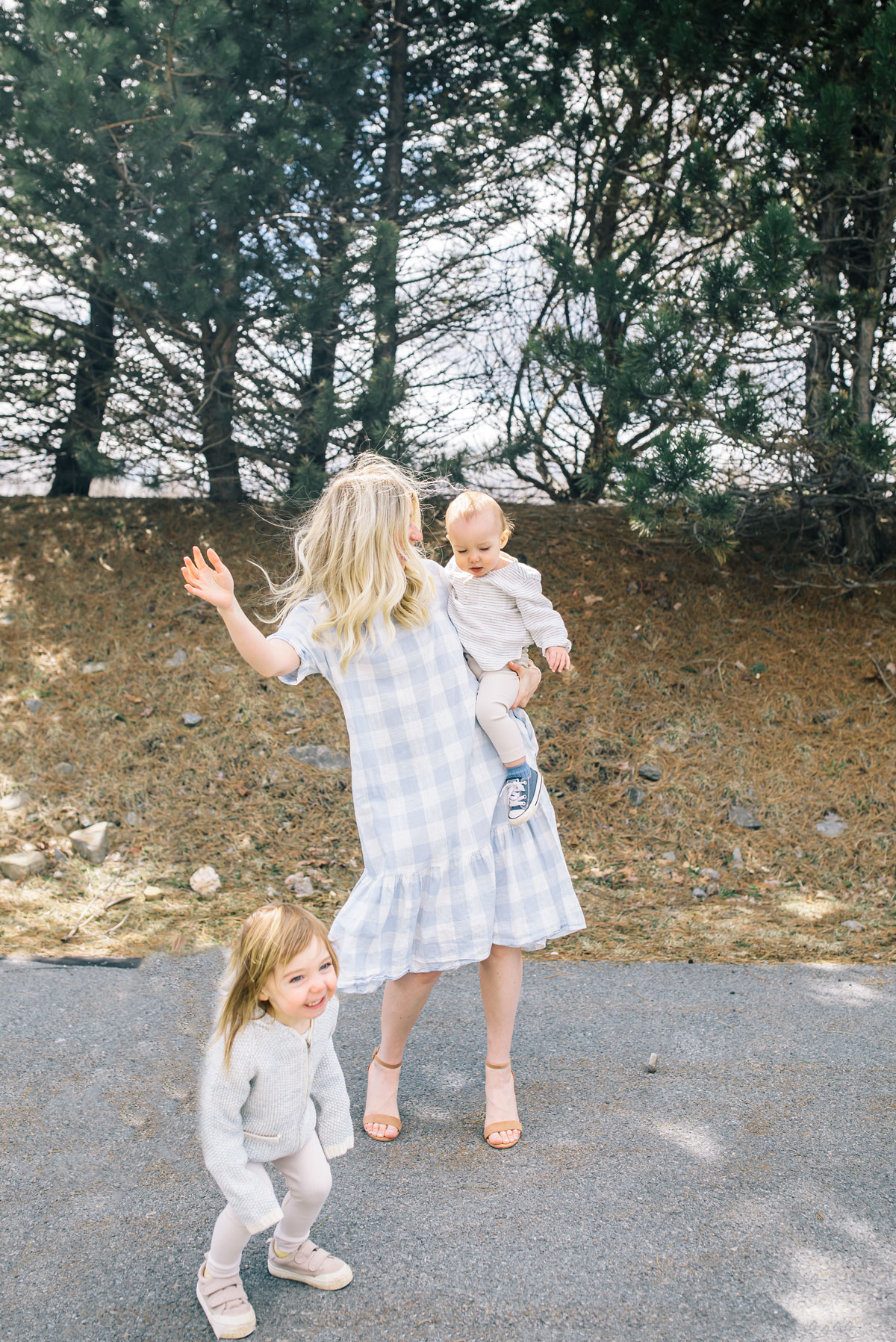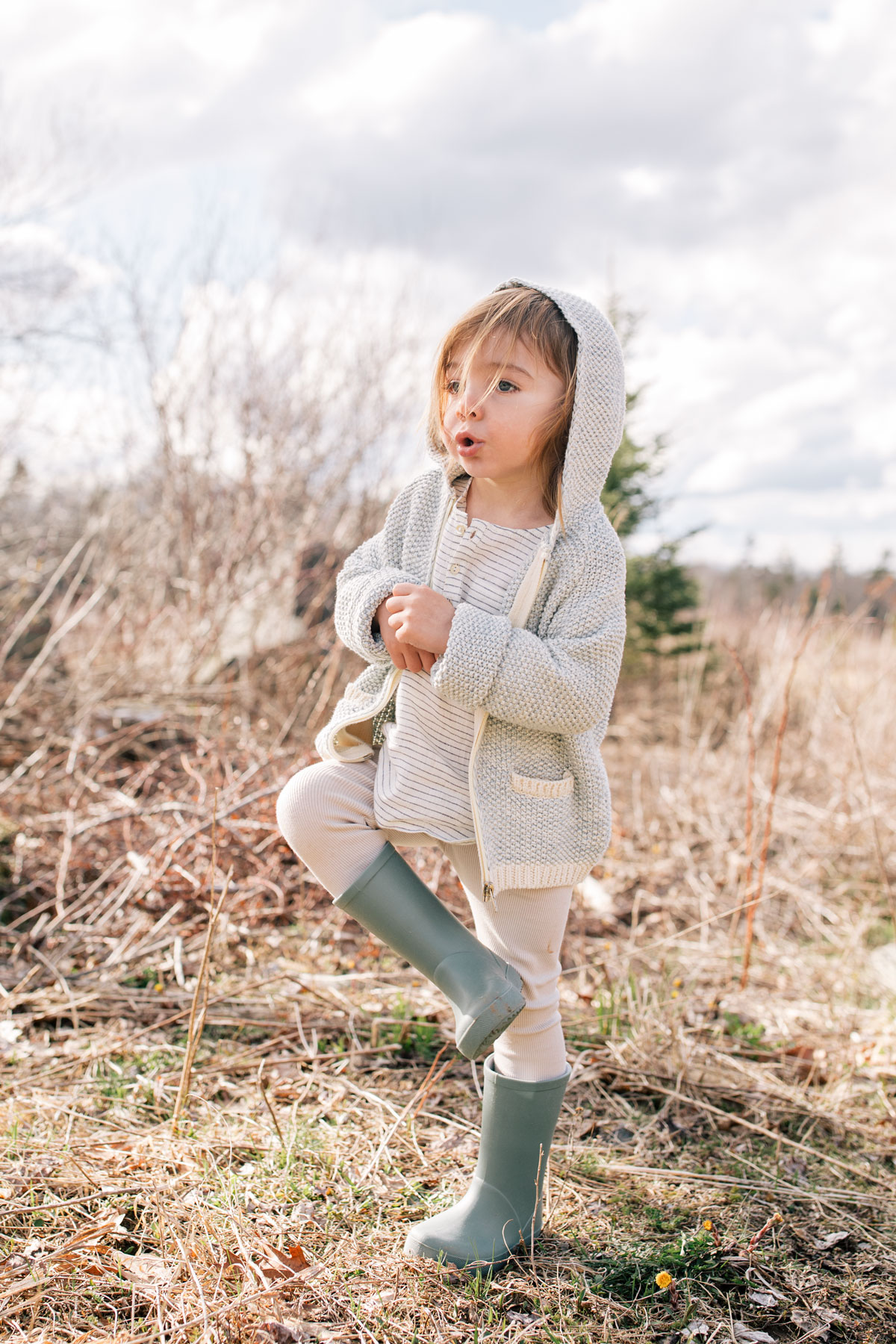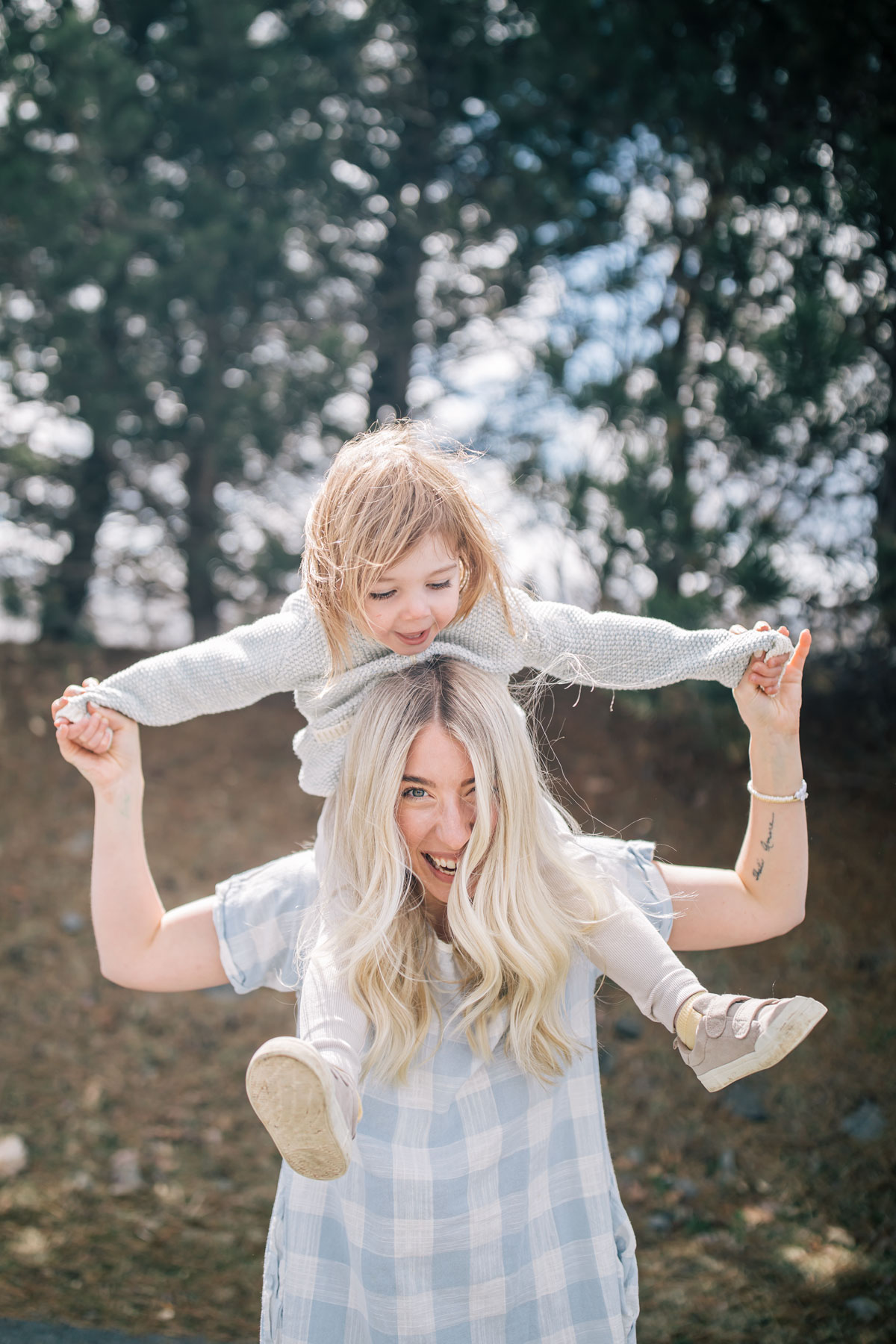 What I'm Wearing: Dress:
Thrifted but similar options linked below // Boys are wearing
Poppys Collection
+ Zara leggings