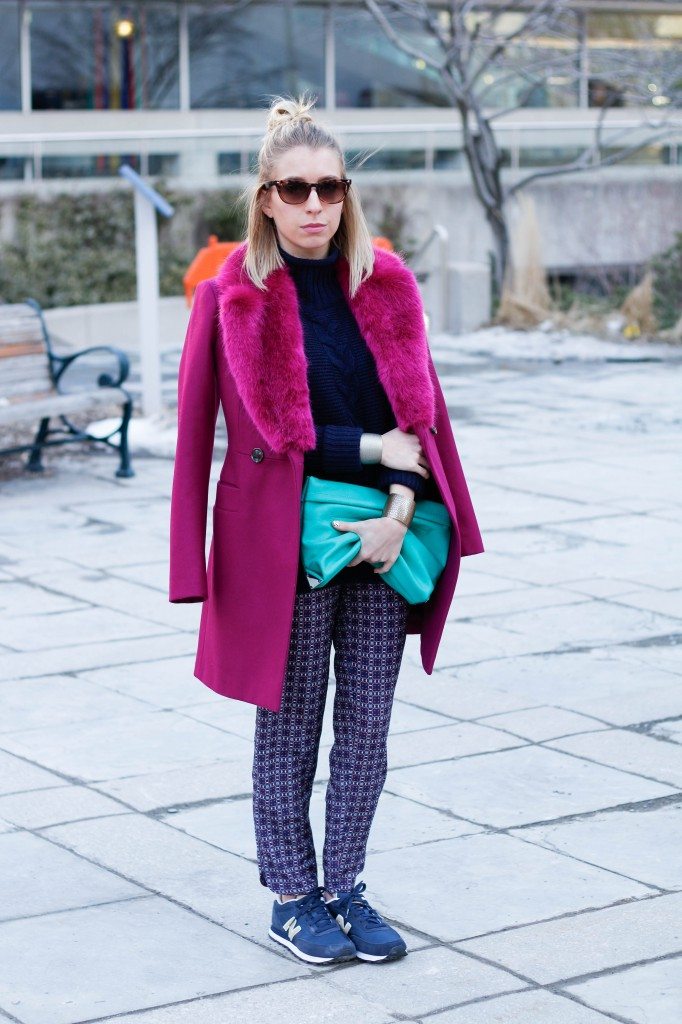 For day two of WMCFW I decided that dressing in more layers was much more appropriate than the full skirt outfit I sported on Monday. Besides, I also needed to rock a look that would work with my New Balance shoes because after wearing flats the day before my broken foot was hurtin'! This look is similar to one I wore in one of last weeks outfit posts (here), but instead of the cream and black knit, I opted for a chunky navy one paired with this amazing shocking pink coat that my friend Mel (picture below) lent to me. I absolutely love the combination of navy and pink together, it is so striking and impactful. I also styled my hair in this half up half down messy bun which I hadn't tried before yesterday but am now loving!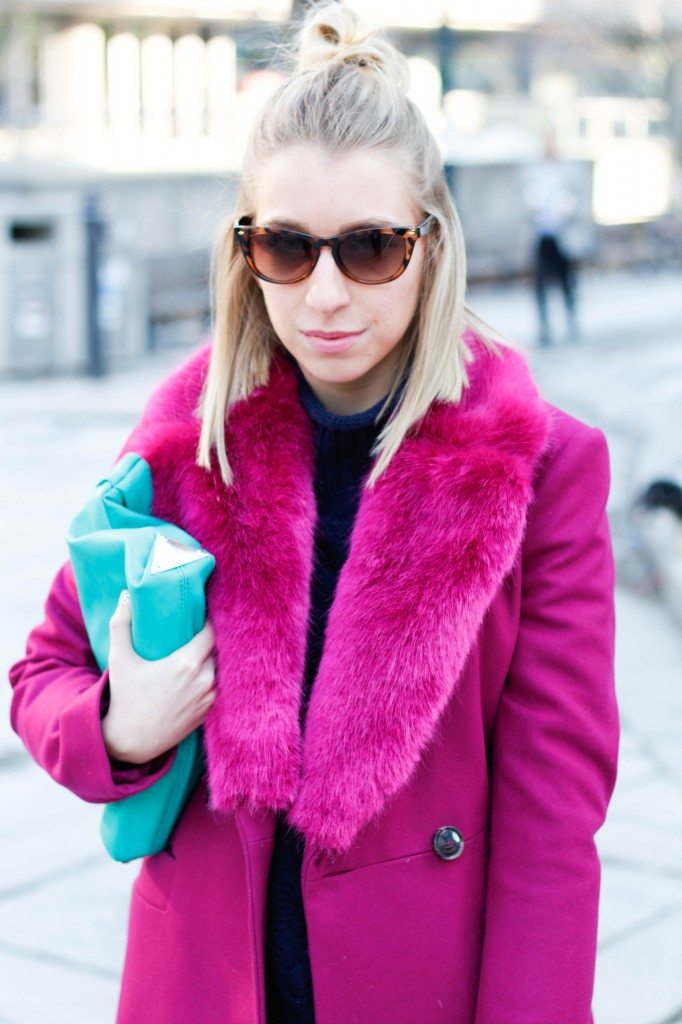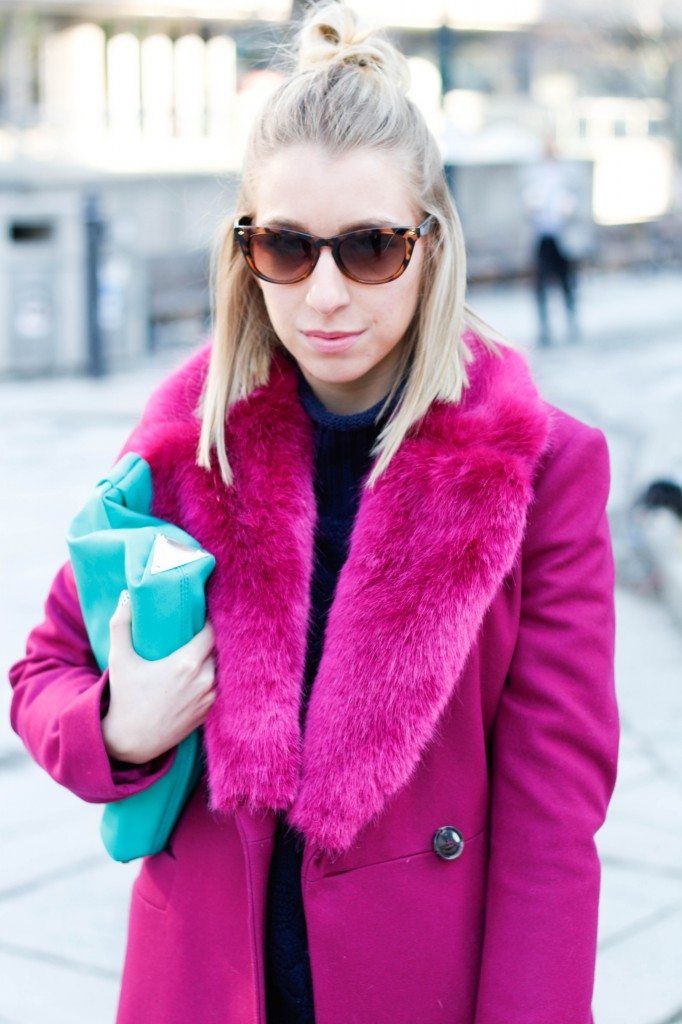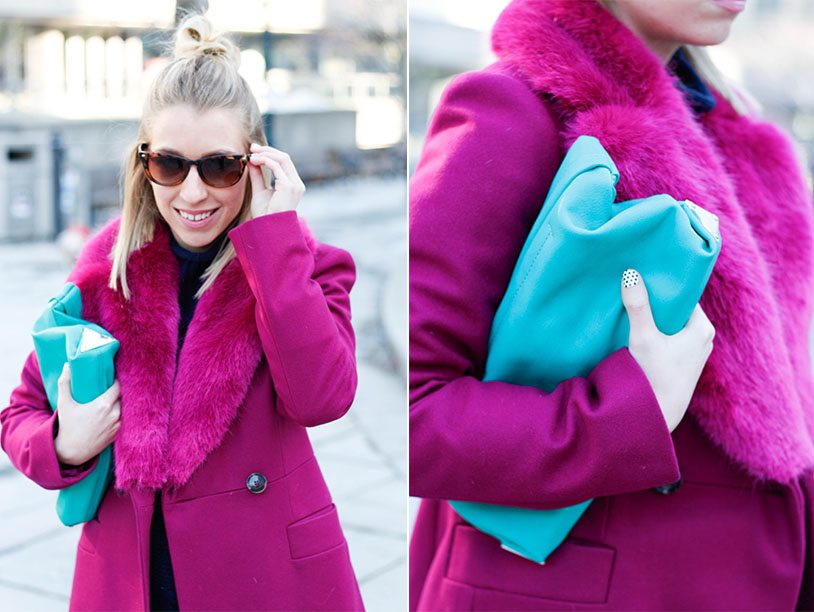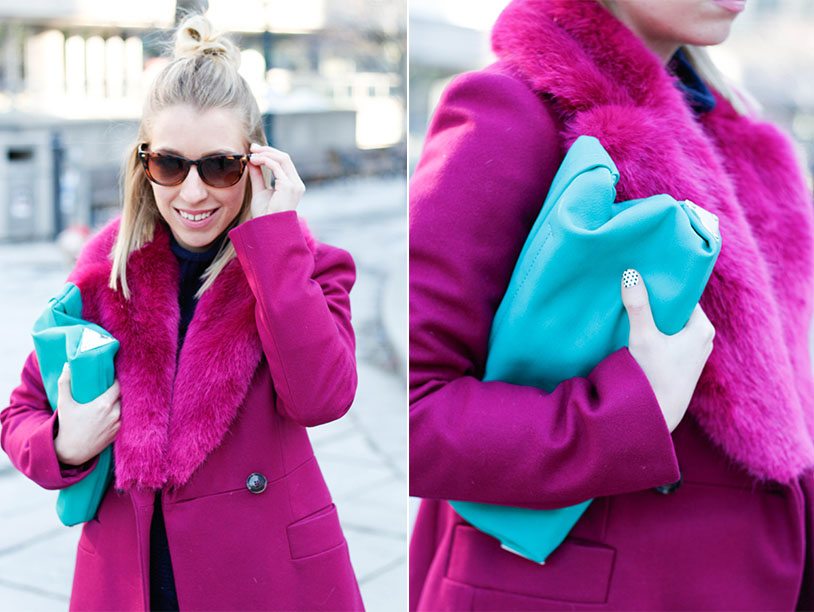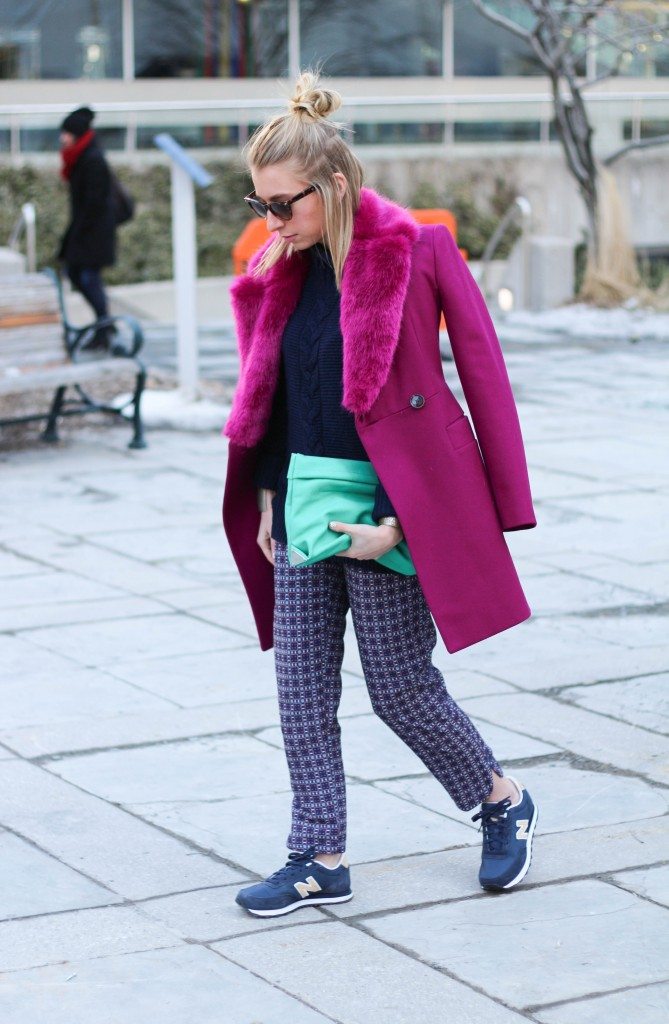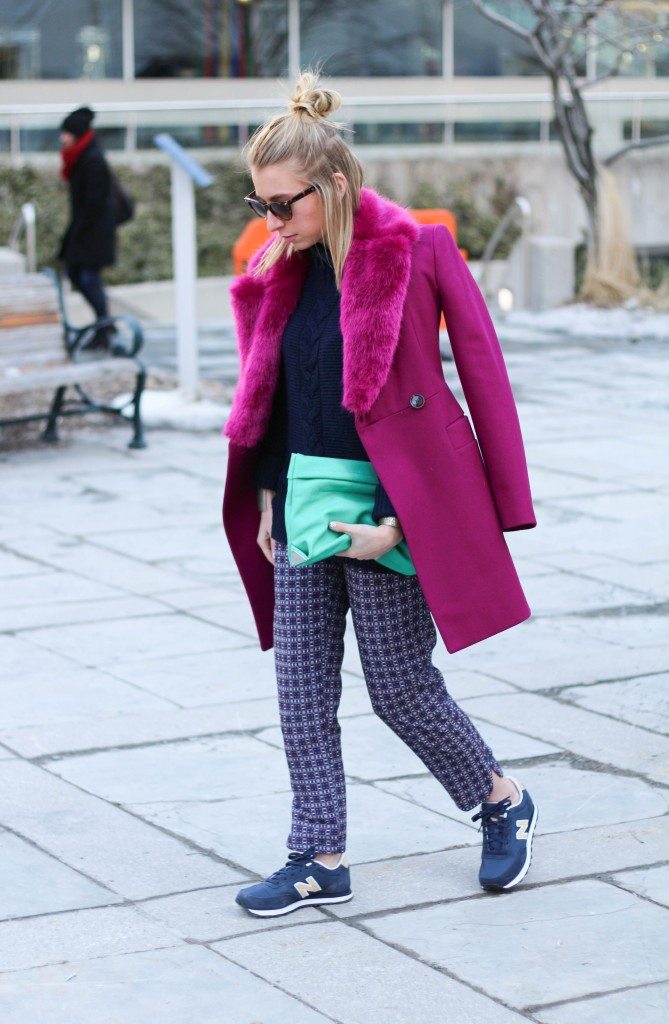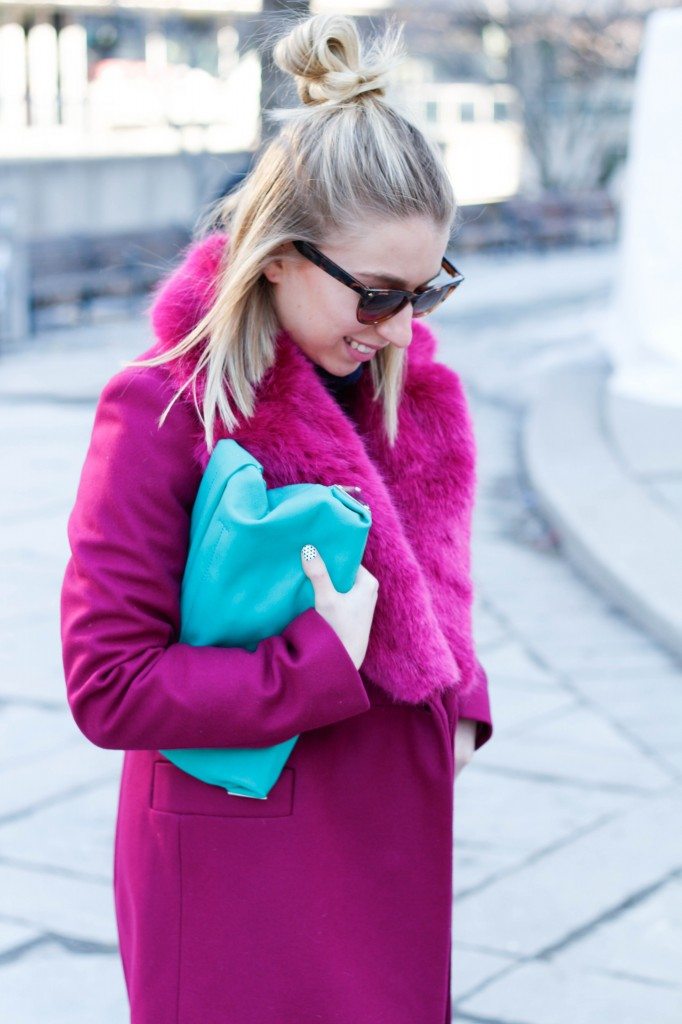 What I'm Wearing: Coat; French Connection // Sweater; Smart Set // Pants; Joe Fresh (here) // Sneakers; New Balance (here) // Clutch; Zara (here) // Cuffs; Banana Republic // Sunglasses; Joe Fresh
Ps; I am working with a great photographer by the name of Nick Viton. Besdies my boyfriends shots, Nick has been amazing taking the time to shoot me (and my friends) in and outside of the tents. Here are a few pics he snapped for me yesterday!