Guys, I am so excited to share the first look at my maternity session shot by the lovely Marie Roy Photography. For this part of the session, we partnered with local clothing company Ana + Zac and they kindly gifted me the comfiest high-waisted underwear and tank bra set along with this oatmeal colored kimono-style sweater. All of these clothes are so soft and comfortable and work perfectly for pregnancy, postpartum, and of course, if you are neither of those! Ana + Zak were kind enough to offer me a discount code for you to use as well which is KAYLEE15 for 15% off all Ana + Zac clothing until November 30th at 11:59 pm so definitely take advantage of that and support this lovely local company that I have shopped at for years!
My hair and makeup were done by the incredibly talented Naphtali Carleton (makeup) and Cara MacInnis (hair). For this look, we kept the hair natural and wavy with a hit of volume at the top and the makeup was clean and natural with a slight smoky eye, matte skin, and nude lip. I'll be sharing another round of photos next week with the same hair/makeup look and the most beautiful long lace robe from BHLDN…I can't wait for you to see them!
I just loved being able to shoot an actual maternity session this time around as I didn't get to do that with Edwin. All of these photos feel so special, especially because this will be my last pregnancy, and it feels important to document it. I loved that I got to shoot these in the studio with Marie because they just look so clean and classic which is exactly the vibe I was going for. no frills or otherwise just a clean backdrop, cozy clothing, and a big ole' baby bump!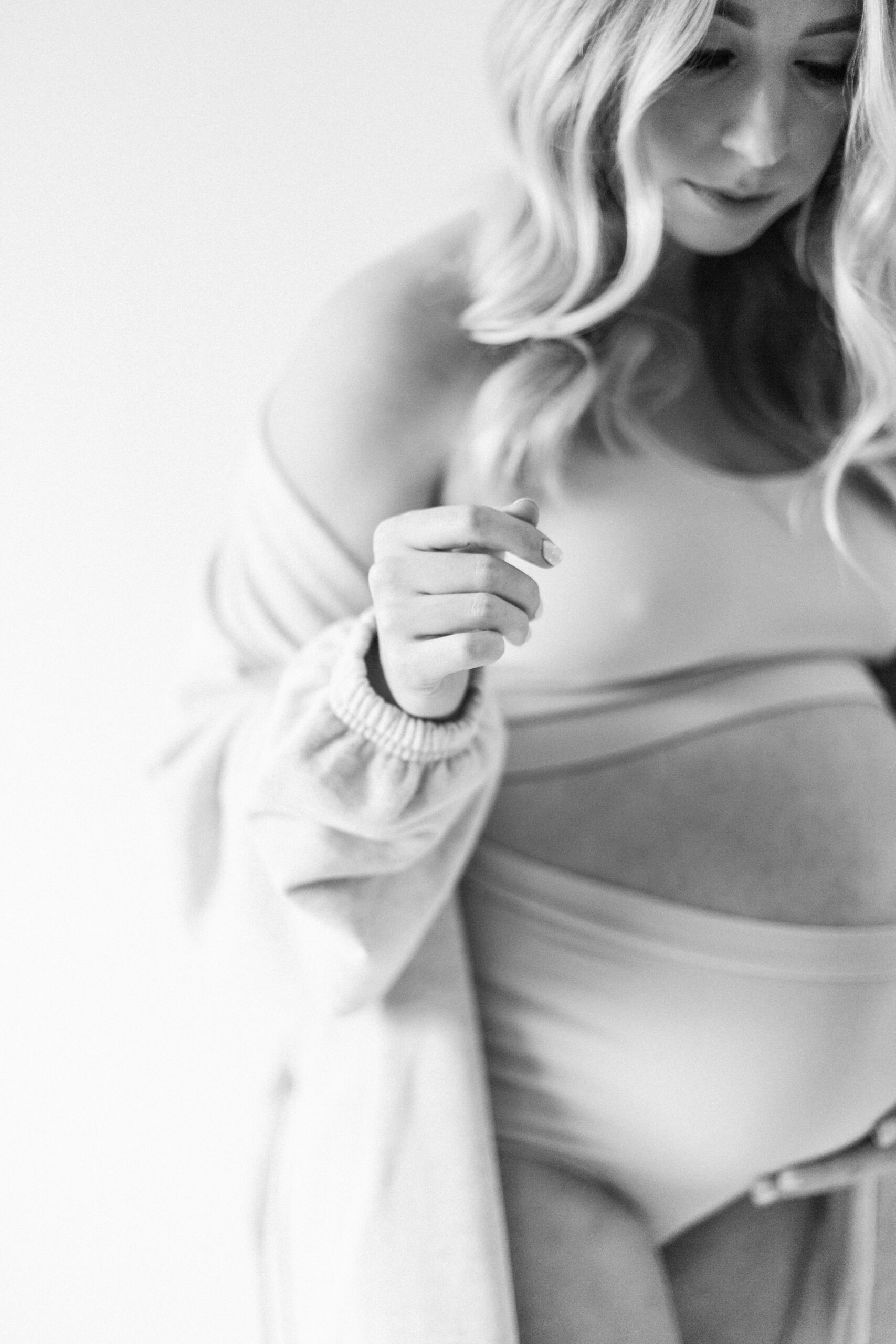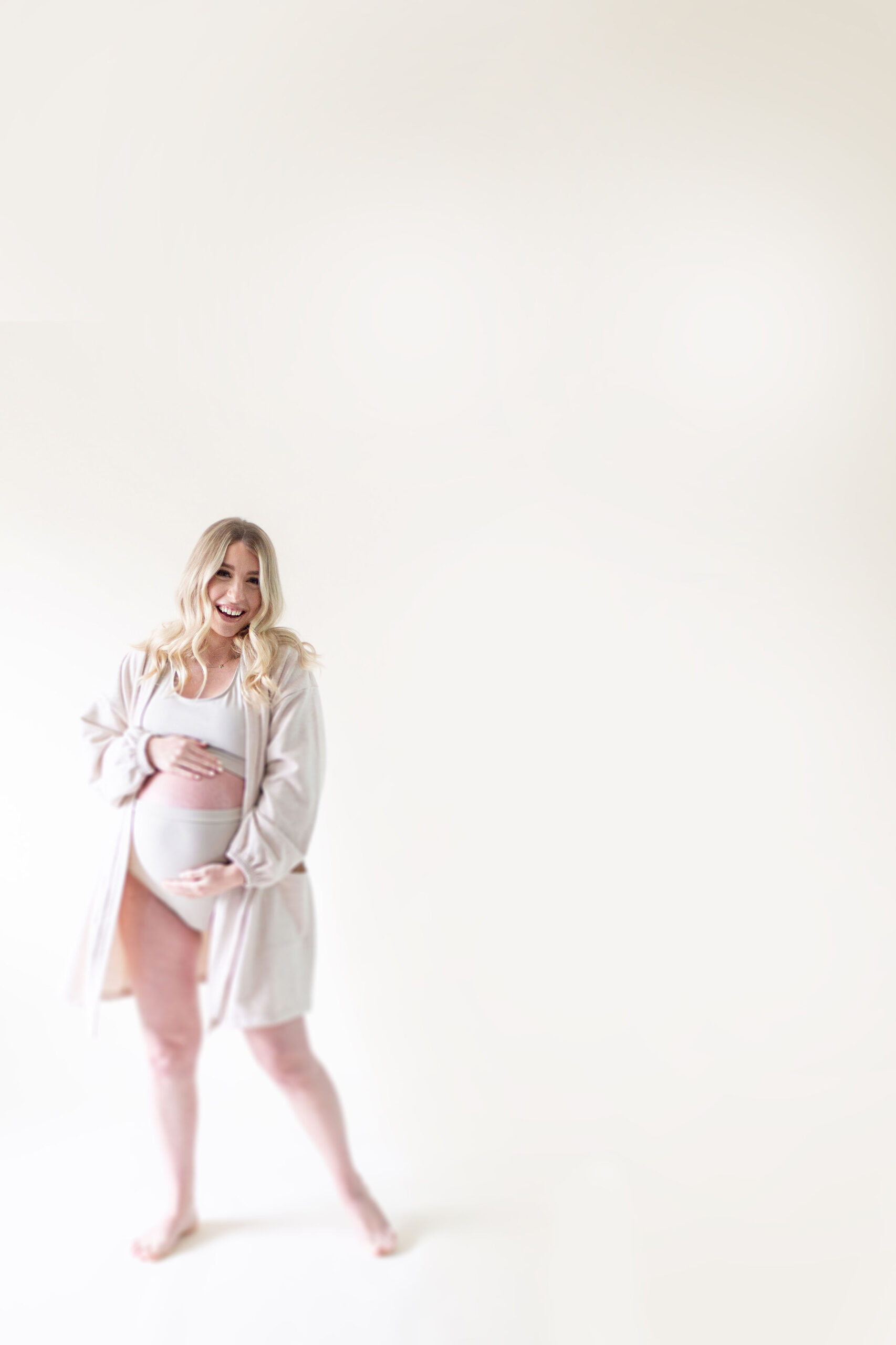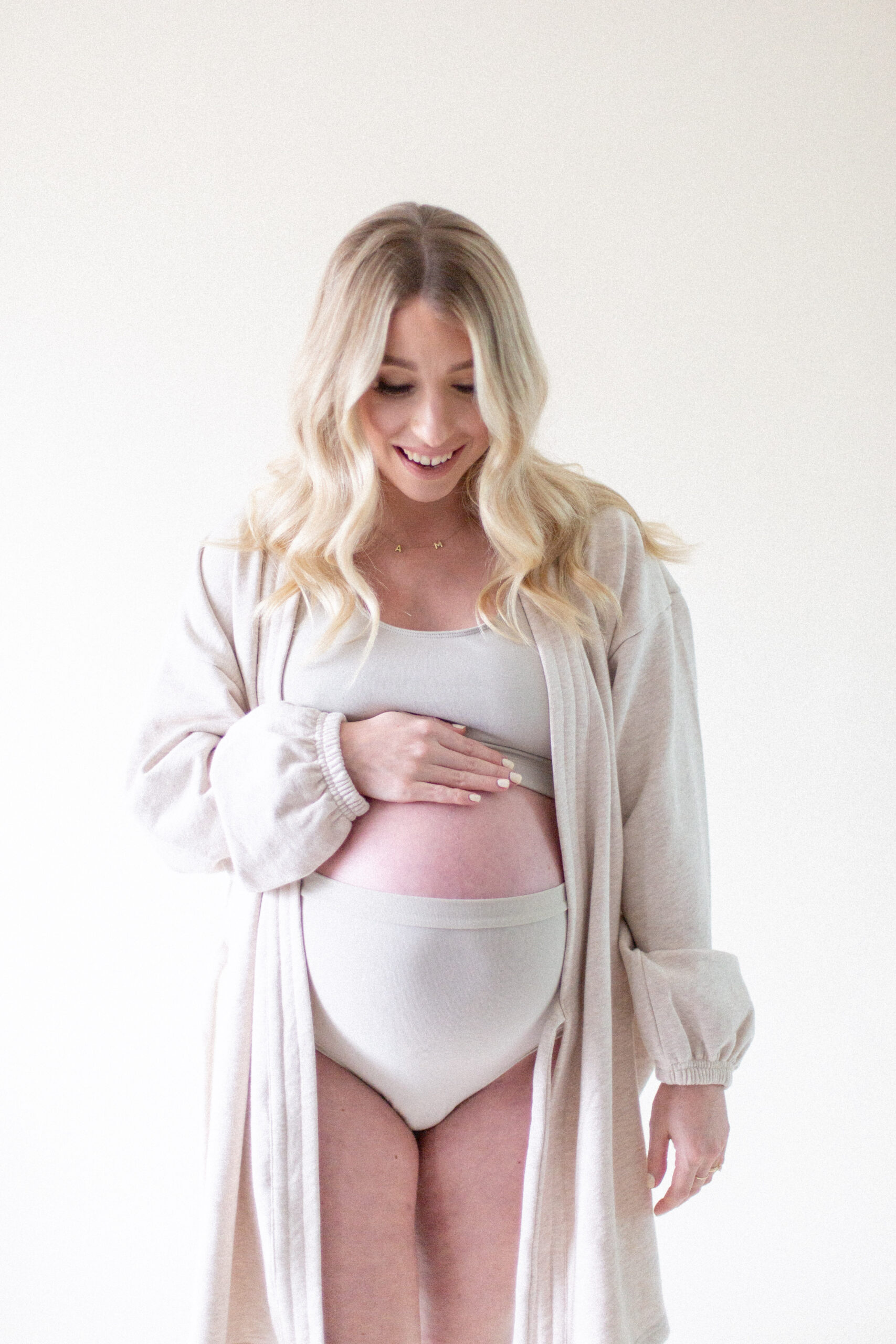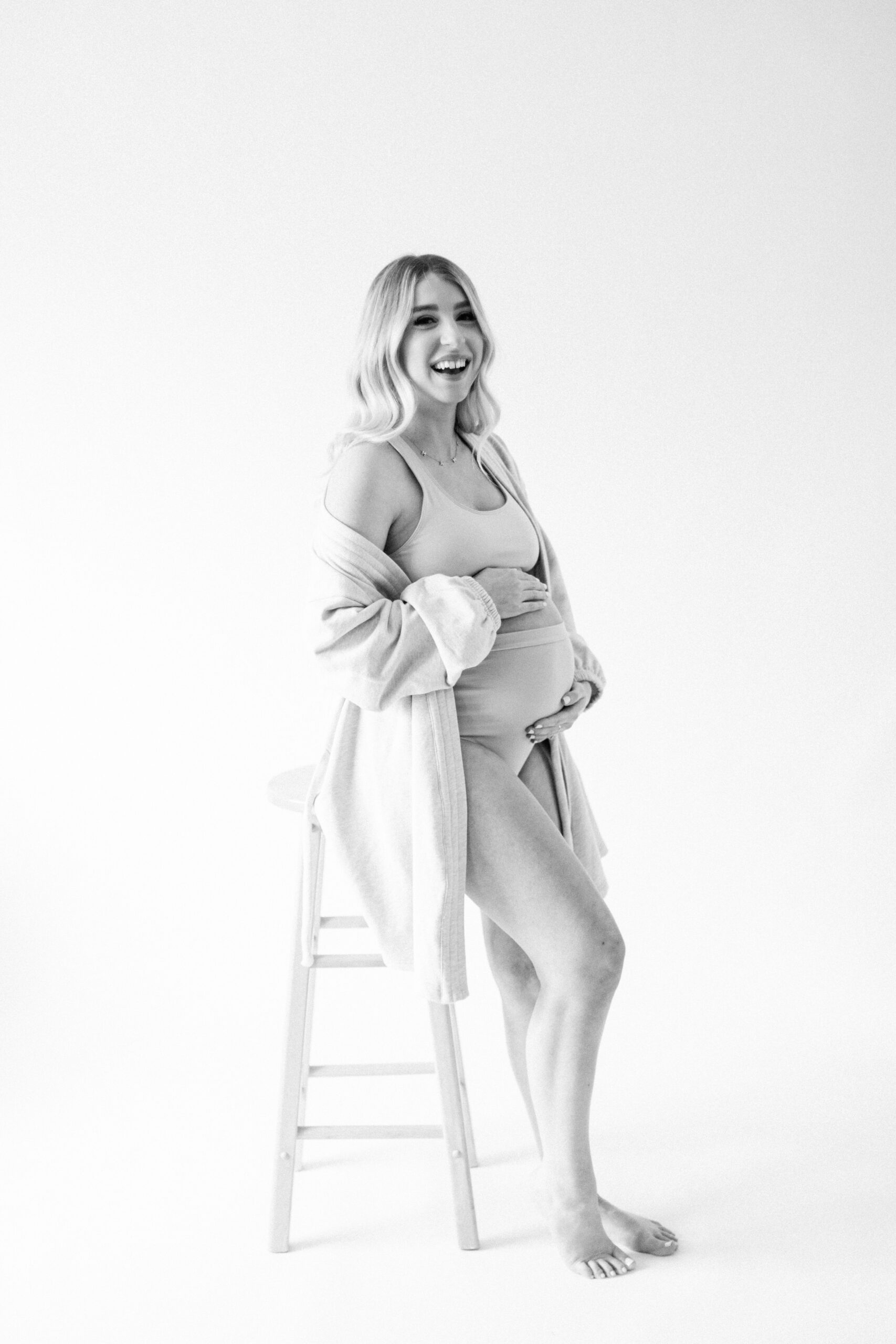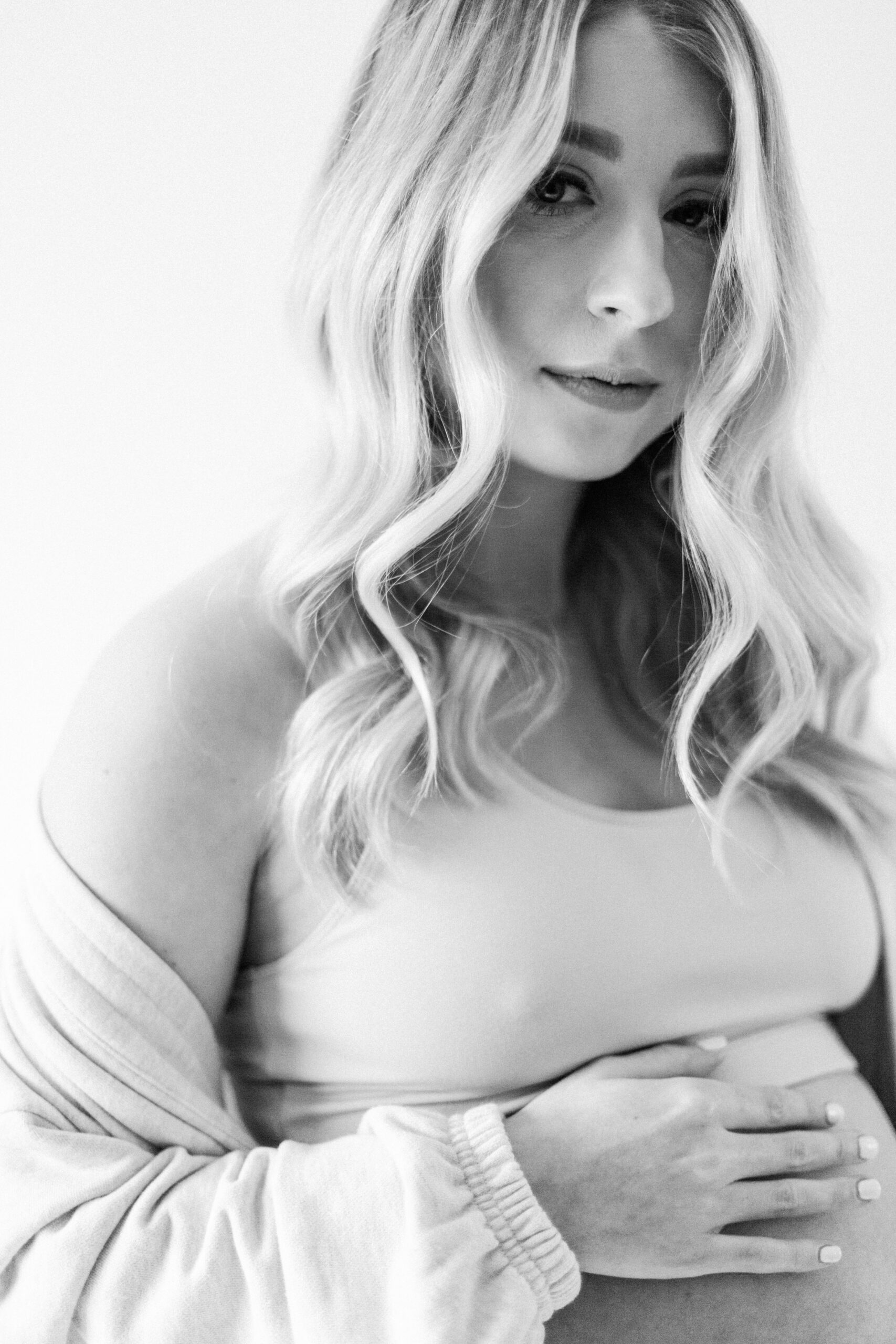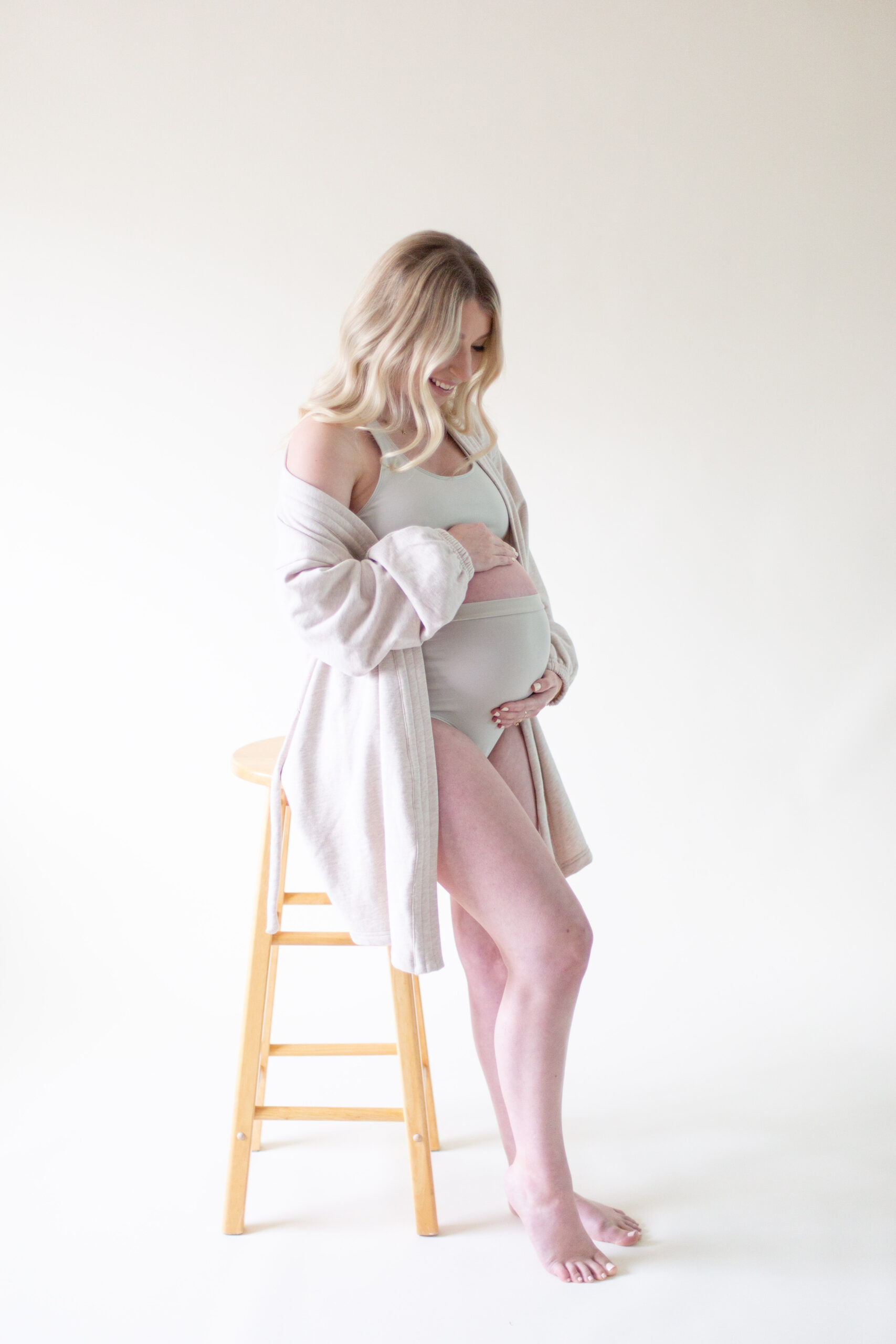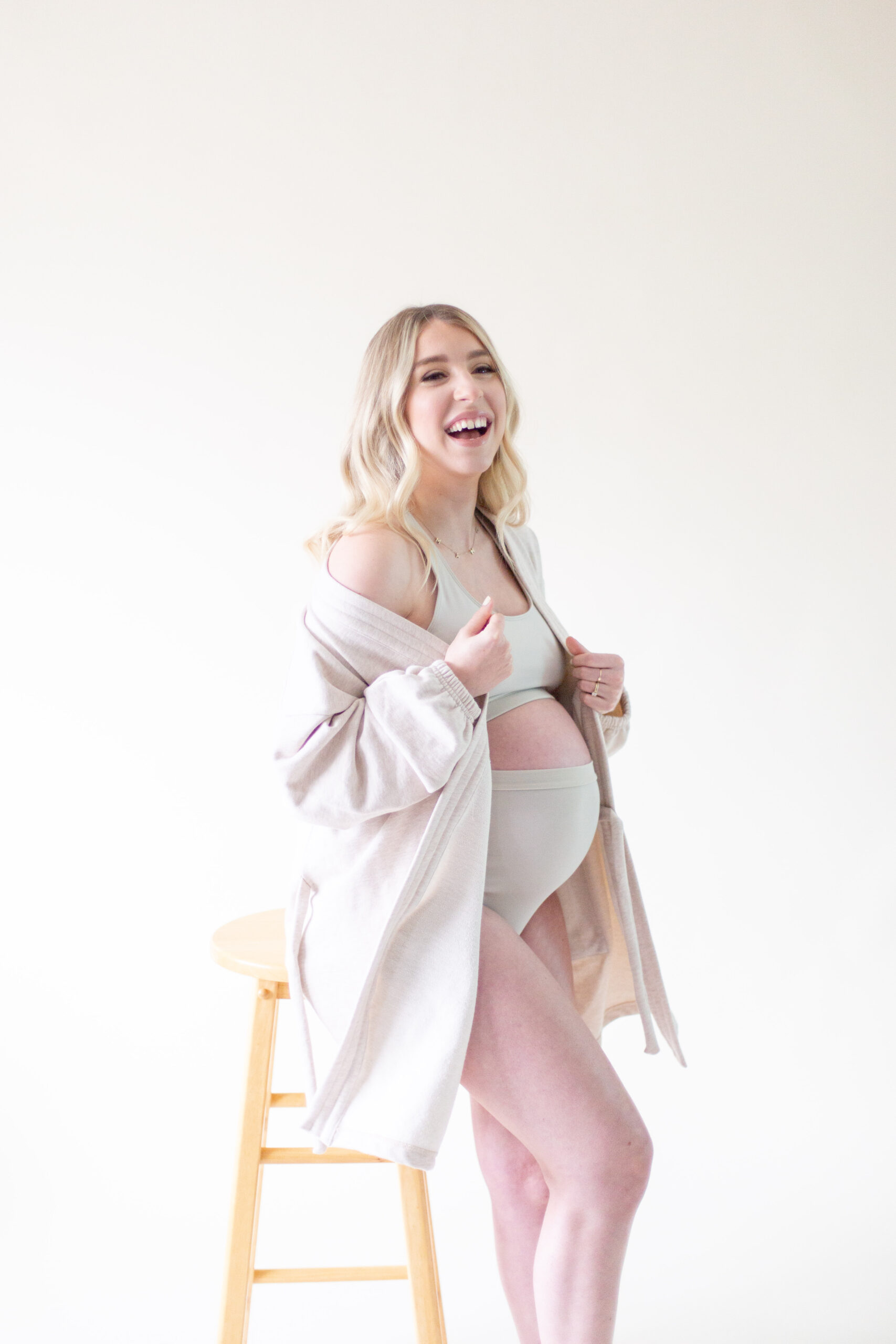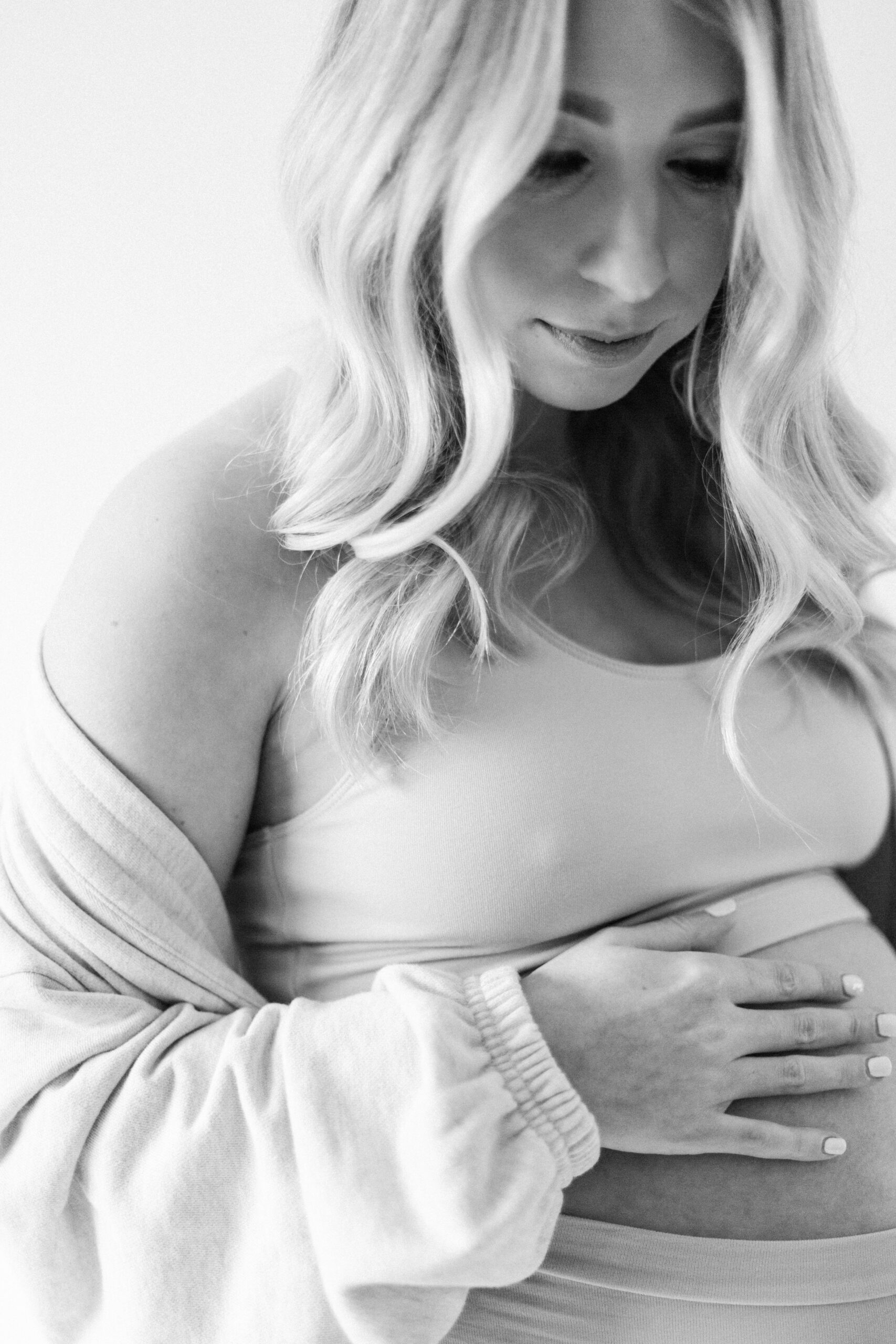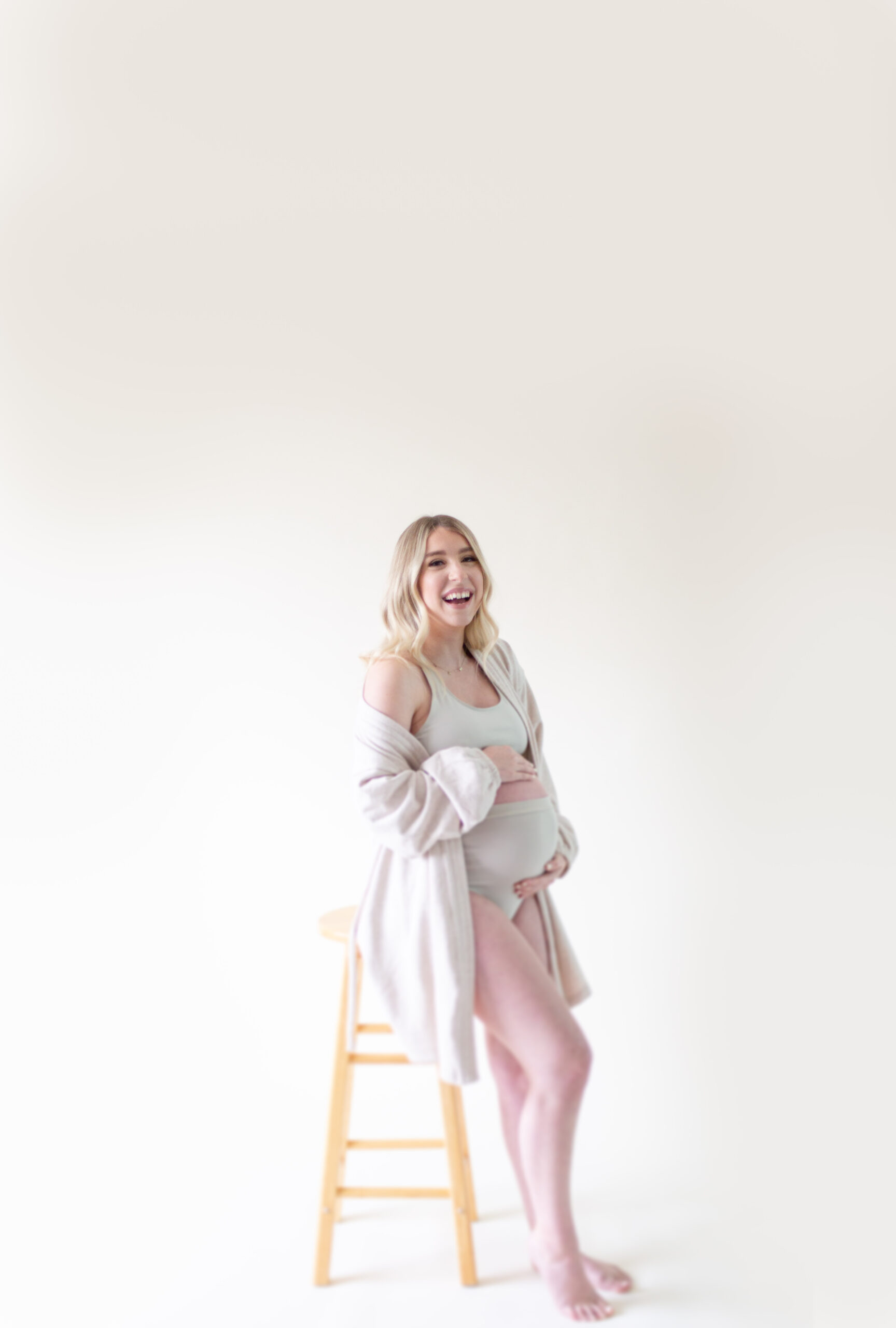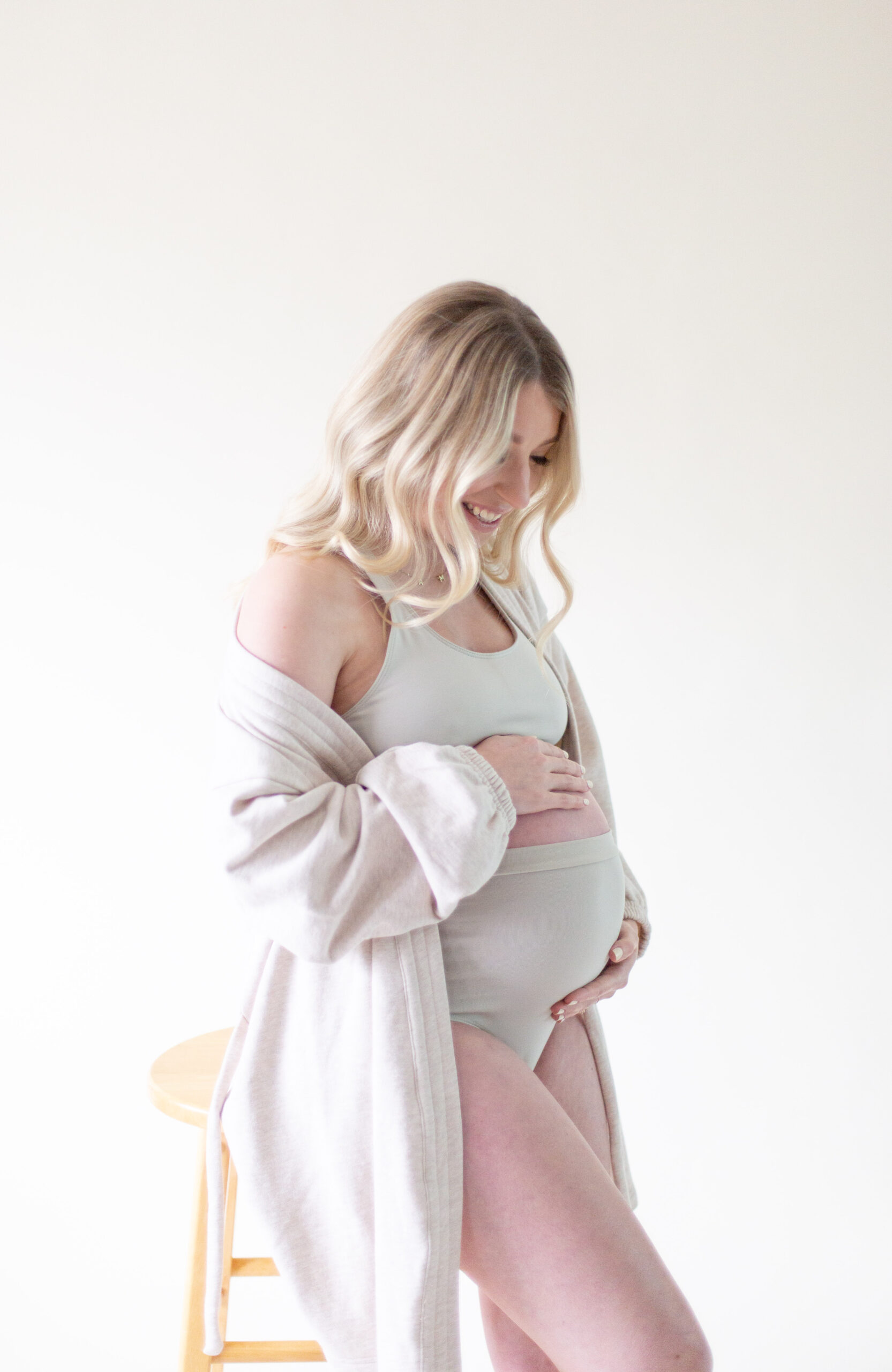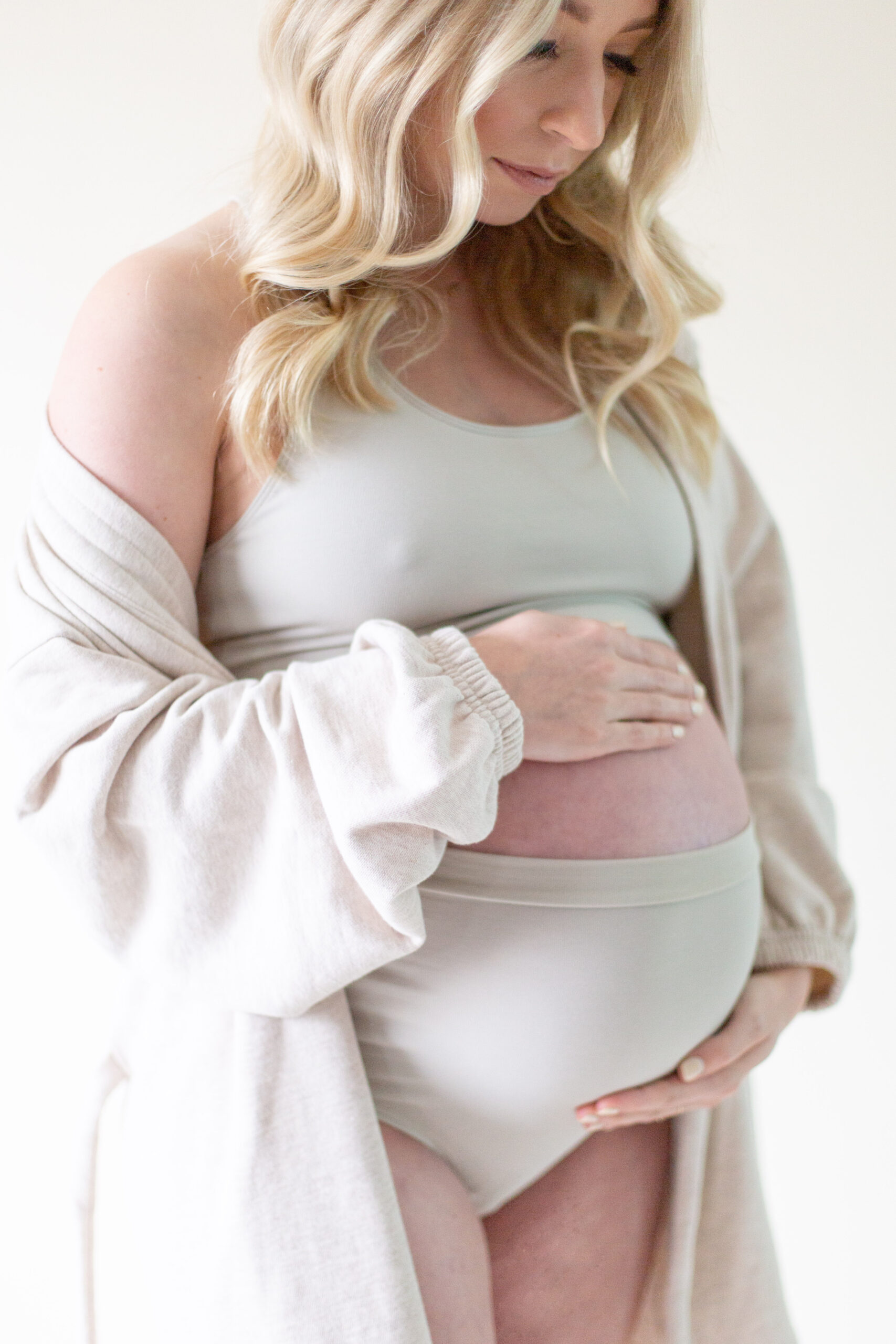 What I'm Wearing: Bra, undies & sweater c/o Ana & Zak