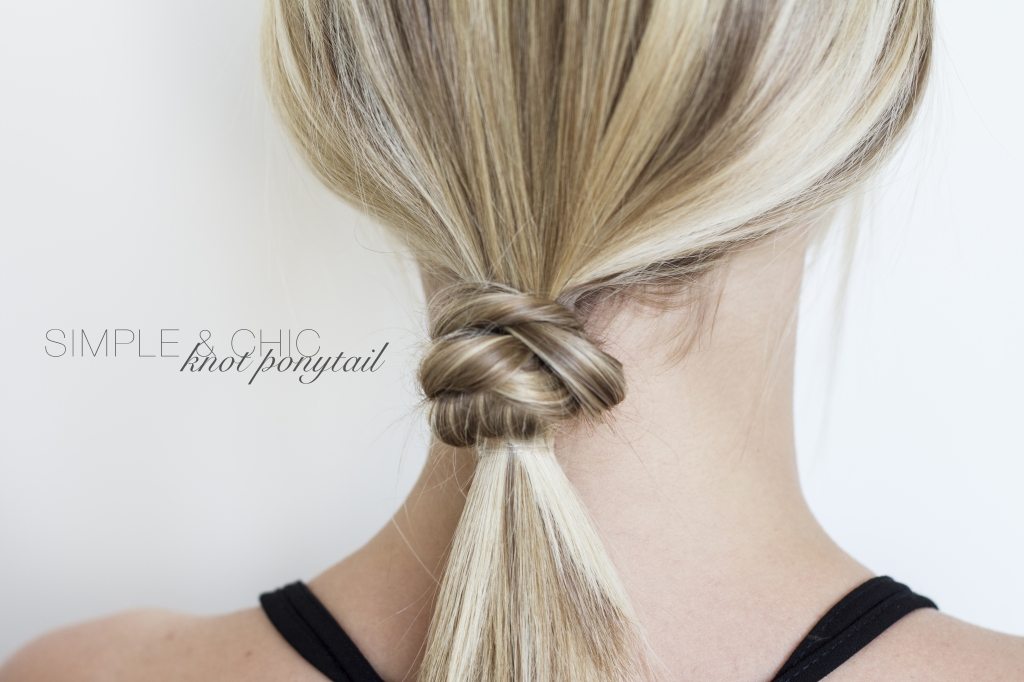 My hair is currently at an awkward stage where I feel like it is too long to wear straight because the ends are looking a little unhealthy, but it is too short to really do much with style wise. A few weeks back I was watching The Social and there was a segment in which the hair stylist showed three chic ways to rock a ponytail. Although I loved all three I was really taken with the style that was called "the bracelet ponytail". I wasn't sure if it would work with my short hair but I tried a similar version of it using the steps below. I think it turned out really chic looking, and although it looks complicated, it is actually really easy to achieve.
Step 1: Comb hair fully though making sure there are no knots, and part it in the middle.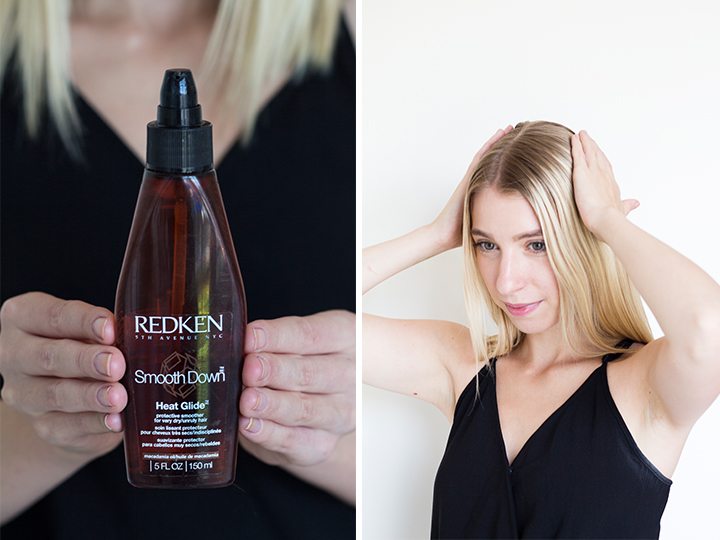 Step 2: Using a smoothing serum (I used Redken's Smooth Down) run a small amount into your palms and smooth through hair.
Step 3: Secure hair in a ponytail at the nape of your neck and secure it with a clear elastic. Make sure that there are no lumps or bumps as you want the look to be as sleek as possible.
Step 4: Take two small pieces (about 1/2″) from the bottom of your pony tail, tie them in a knot.
Step 5: Bring the two pieces you tied in a knot and bring them around to the bottom of your pony tail. Cross those two pieces once more and grab two more pieces to bring around to the top and tie in another knot. I repeated this three times to get my desired effect. Secure the bottom of the ponytail with another clear elastic.