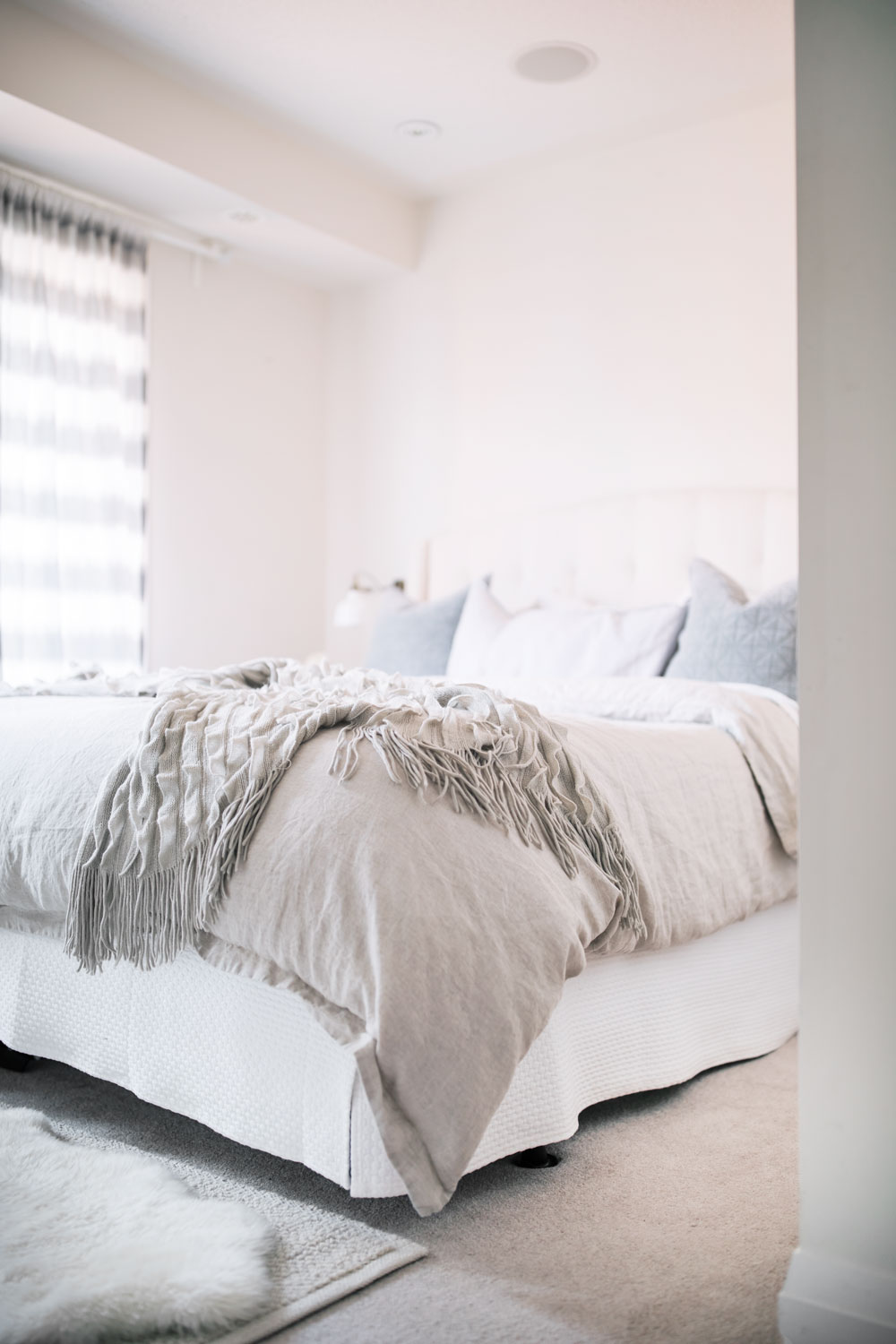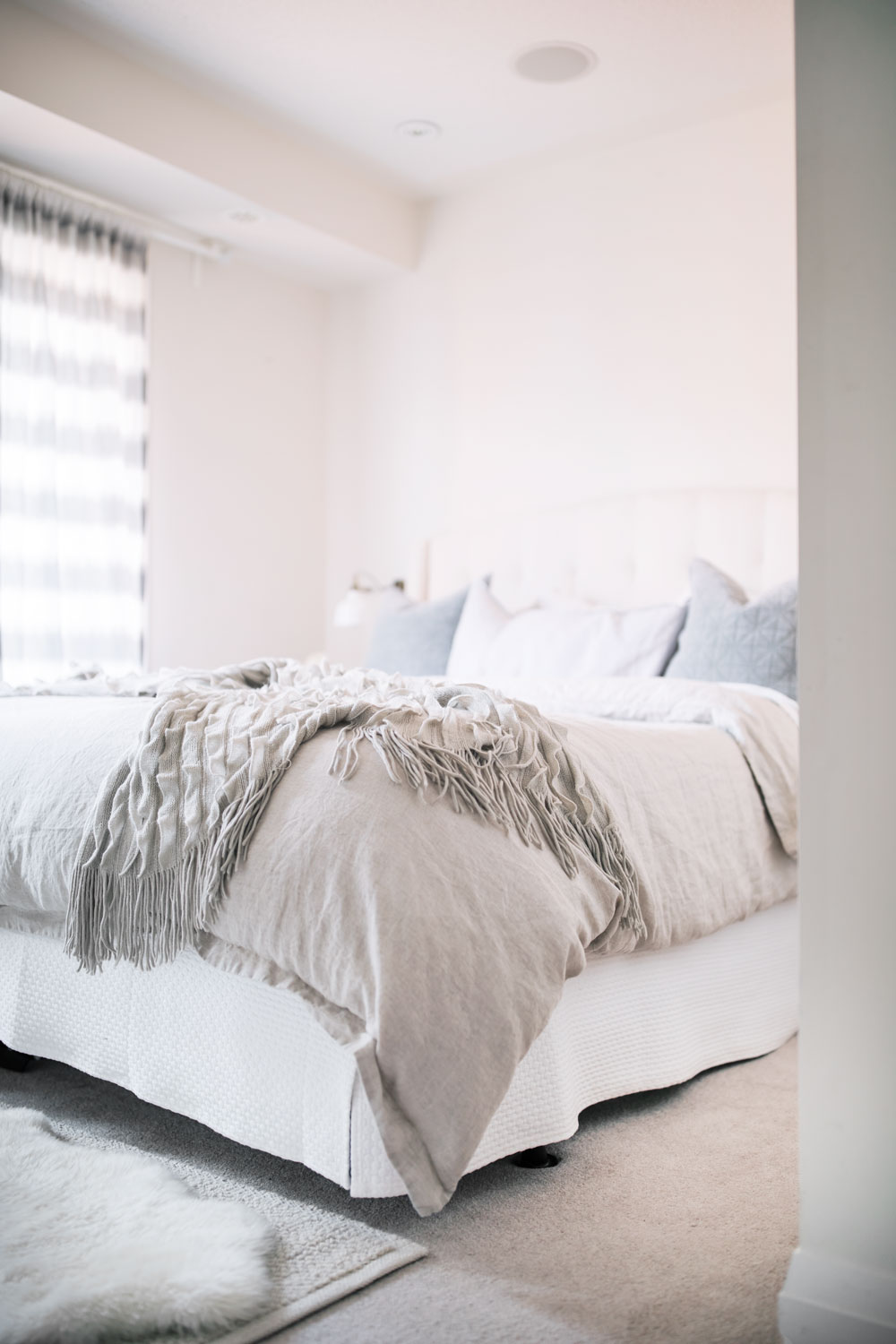 I'm kicking off the first Spotlight Feature of 2017 today with a company that I have admired via Instagram for quite some time and recently had the opportunity to work with for a photoshoot that I'll be sharing soon. Rothman & Co. is a luxury, family owned and operated bedding and home goods store based in beautiful Vancouver, BC. I stumbled upon their Instagram around a year ago after seeing a few bloggers tagging their beautiful bedding. I completely fell in love with the bright and airy aesthetic and the cozy, warm feeling I received from their branding (even though I'd never been to a store in person). I recently upgraded our bed to include the Rothman & Co. natural linen duvet cover and blue velvet textured throw pillows and all I can say is they're the most beautiful bed linens I've ever owned. I already have a hard time getting out of bed in the morning and now It's proved even more difficult! I'm thrilled to have Lana Rothman here on my blog today answering a few of my questions about Rothman & Co. from their humble beginnings to what every bed needs to look magazine worthy and even about bedding trends for 2017. I hope you love Rothman & Co. as much as I do!
PS: The lovely people over at Rothman & Co. were sweet enough to offer 1 lucky reader a duvet cover of their choice and size, yay!! I'm obviously partial to the linen collection but also love the classic white Egyptian Cotton duvets, so make sure to enter below and good luck!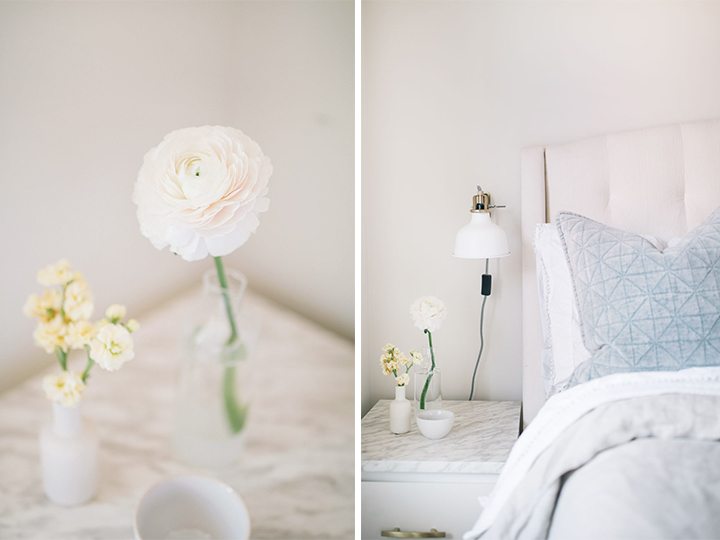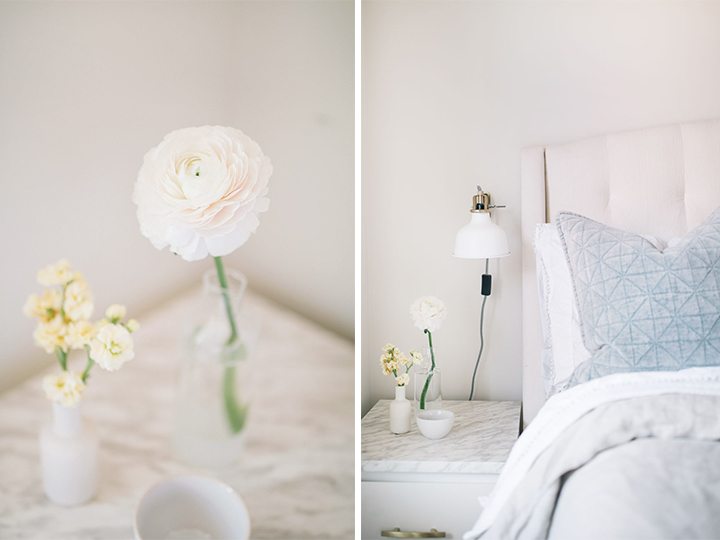 1. Tell me a bit about Rothman & Co., How did you come to be? What makes you so passionate about linens?
Our family has a strong and long history in the linen business, in Canada. My grandfather, Ed Rothman, started a successful chain of bed and bath stores, called Ed's Linens in 1982. My father, Jeff Rothman, then joined him to expand the chain of store to 7 stores at one point in Vancouver Lower Mainland. With increased competition from big-box retailers, the Ed's Linen concept had an increasingly hard time in this space. My father, Jeff, and my Mother, Marcia Rothman, decided to transition the last remaining Ed's Linens store, to focus on quality and Canadian-made goods. Rothman & Co. was created by my parents vision to source the best quality, from as many local, Canadian suppliers as possible! In today's linen industry, this is not an easy task! We take great pride in our private labelled, Canadian-Made goods, such as our Ava, Seth, and Pearl sheets, and our down pillows and duvets. All our towels are from Turkey, all our soaps and candles are from the USA or Canada, and we love featuring local Vancouver artists when possible.
I grew up working in my grandfathers warehouse, ticketing towels and sheets, as they came in. I watched my mother and my aunt design stores and select the patterns each season. I traveled to trade shows with my father and met with each supplier. The family business has always surrounded me, and it only felt natural to transition out of my fashion merchandising role, into our Rothman & Co. company, when the time was right! I love helping customers design their dream beds and have the best sleep ever. When customers come back in and rave about their sheets and pillows, it gives me the most satisfaction and I can rest easy.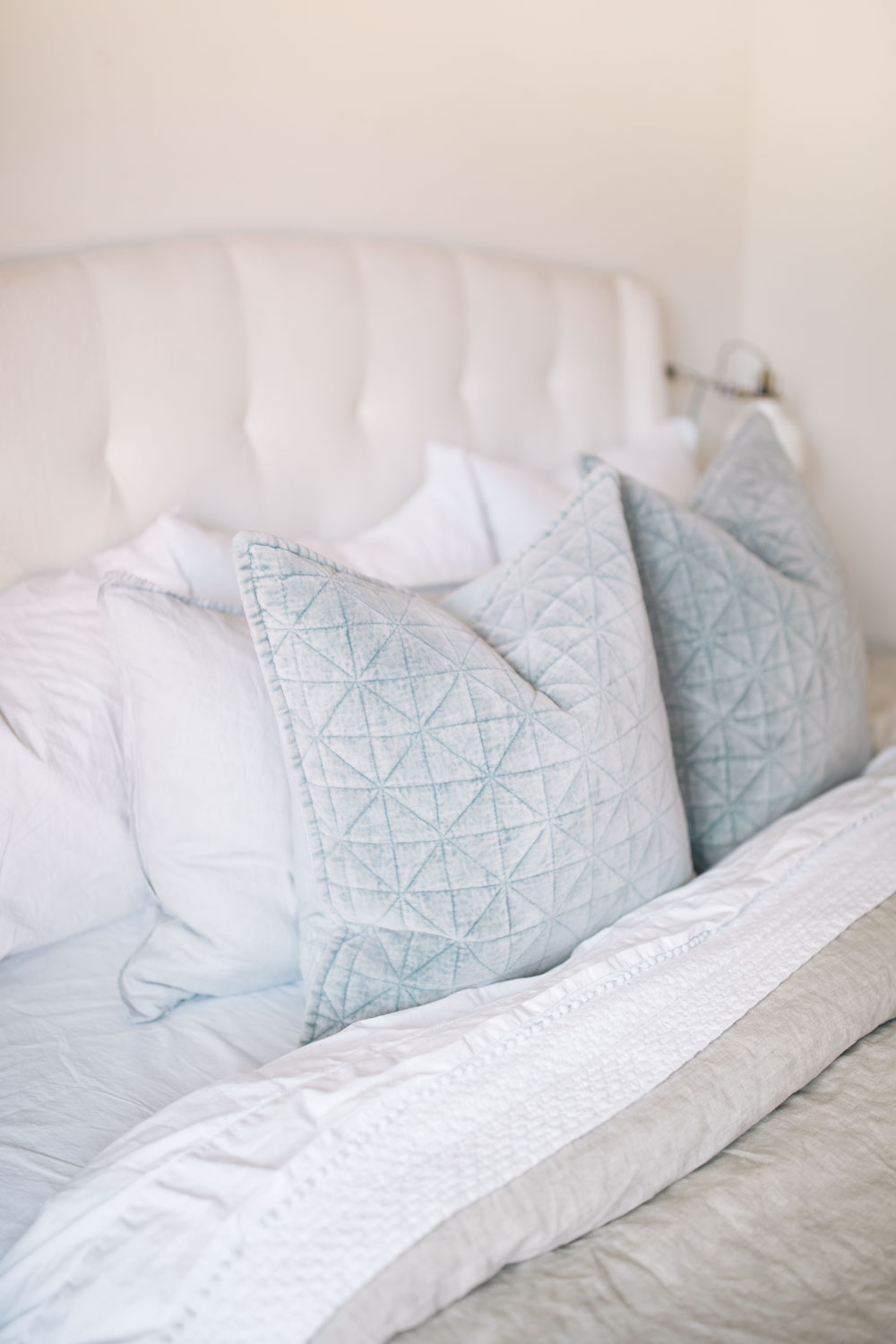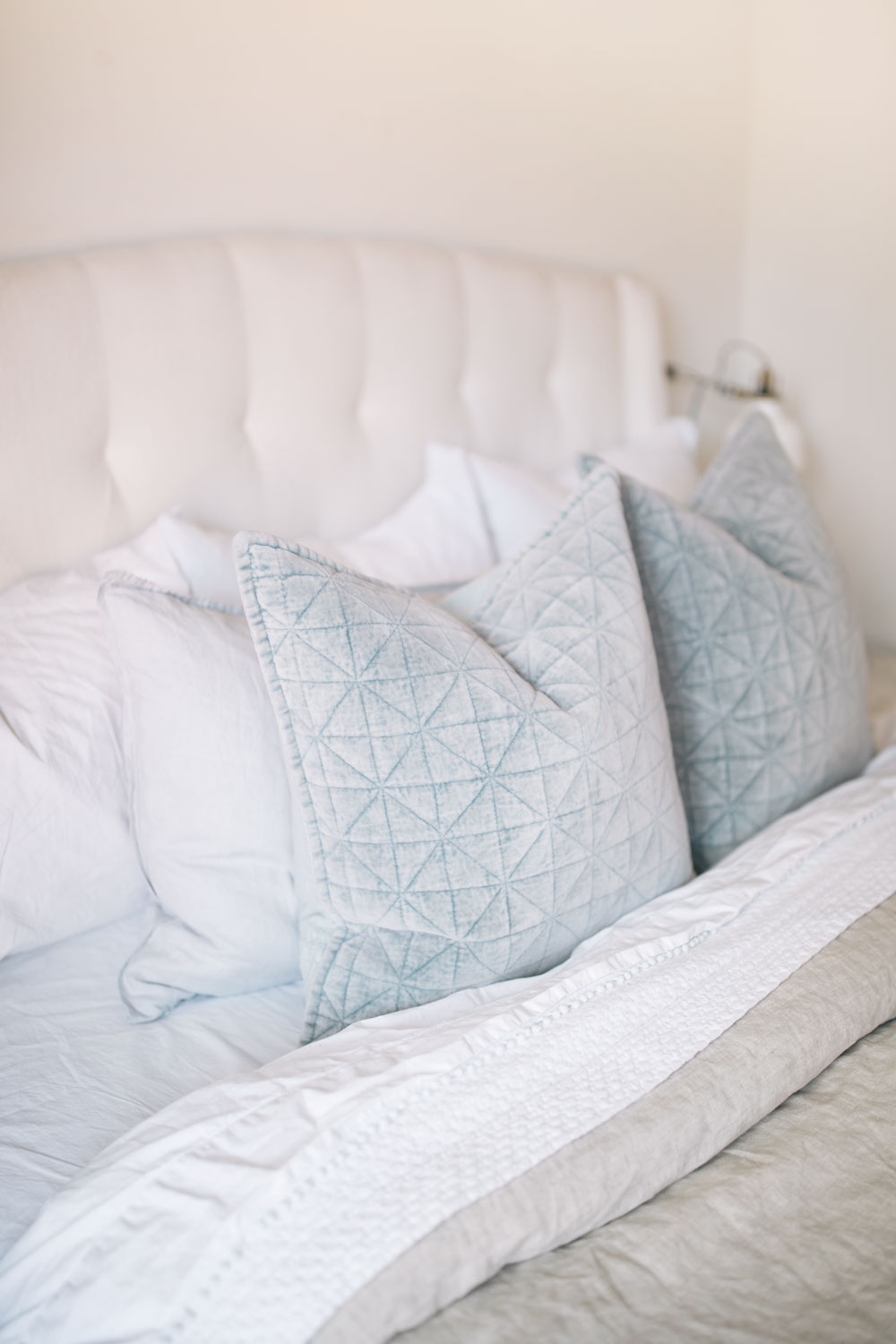 2. What are 3 key pieces every bed needs? Share links to products if you would like!
Considering you spend 1/3 of your life in your bed, it is well worth the investment into quality bedding products.
1. Down Duvet – We are proud to carry Made In Canada down duvets and pillows, with 100% Canadian duck and goose down. Customers can be tricked into thinking that Made In USA or Made In Canada always uses USA/Canadian down, however, most will say "made with imported materials", aka down from Asia. Our down is hypoallergenic, lightweight, and offered in different warmth levels for optimal sleeping temperature.
2. Down Pillows – A proper pillow that suits your sleeping position, will change the way you sleep! I struggle with neck issues, so I go for our Kerrisdale duck down pillow, in the soft fill, so I can squish it behind my neck for support. You know a down product is high quality, when you push down on the down, and it puffs right back up!
3. Quality Sheets – Rest easy knowing your sheets are Made In Canada! I personally use our Seth Organic Percale sheets and love them. Our percale softens up even more after each wash, just like a great pair of jeans. New sheets instantly freshen up any bedroom.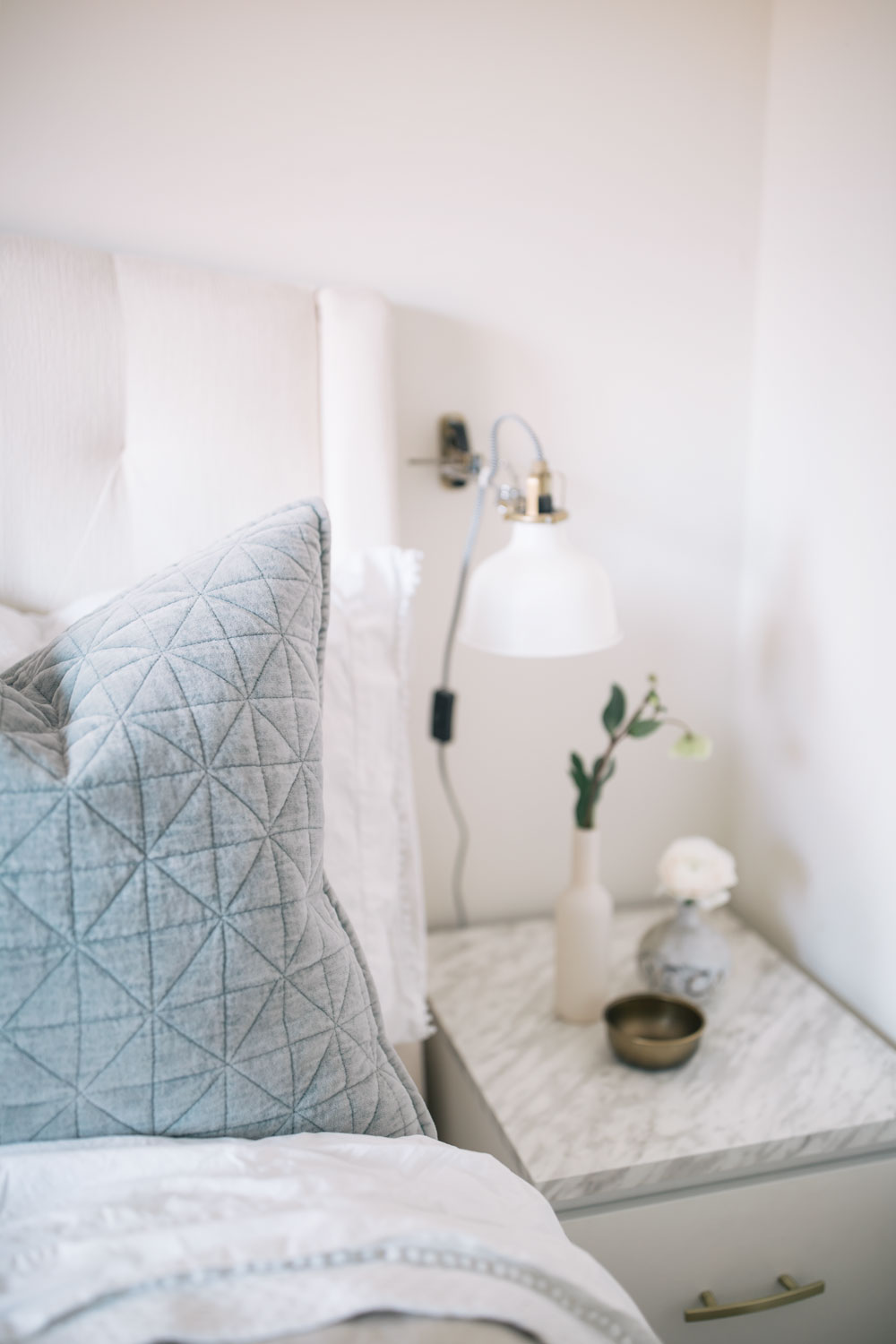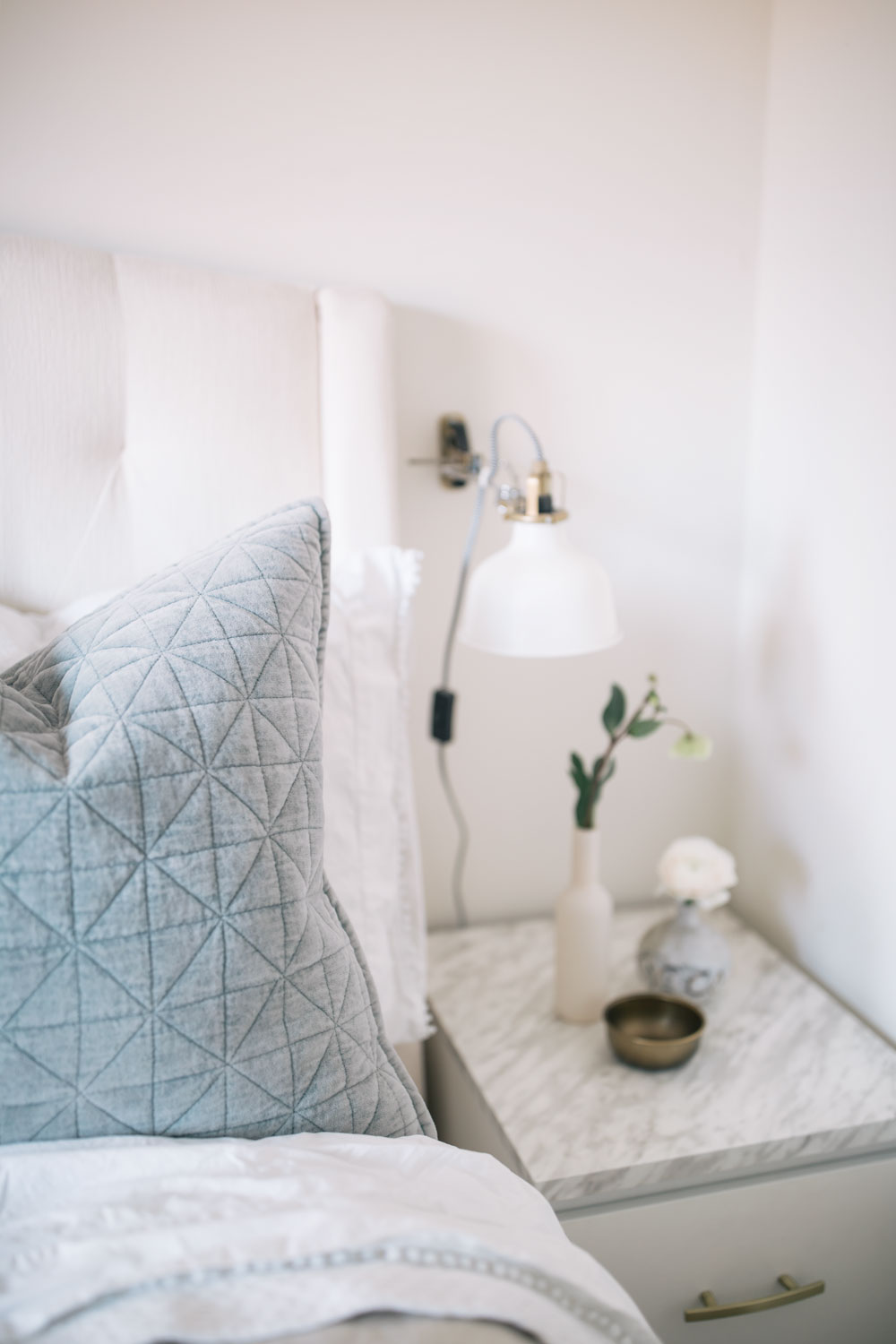 3. Since you are experts in all things bedding, I'm dying to know, what is the trick to making a bed look "magazine worthy"
I would say, the trick to this, would be to have layers on your bed and add some texture! I will admit, I probably have TOO many pillows on my bed currently… but I just love how it makes a bed stand out! We always suggest you start at the back, with a Euro/Continental pillow. For the Euros, I suggest a texture, whether it be waffle, rouching (like our Riverbed), or 100% linen. Next pillow, is your sleeping pillow of your choice and finally, your "decorative" front pillow. Most people like the front sham to match their duvet cover, but this is personal, and you can always play with color or texture here as well.
Finish your bed off with a lofty duvet, some fun toss cushions, and there you have it! PS – toss cushions are a great way to instantly give your bed a facelift. Sequin/metallic for holiday, bright floral for Spring, and velvet/crochet for Fall.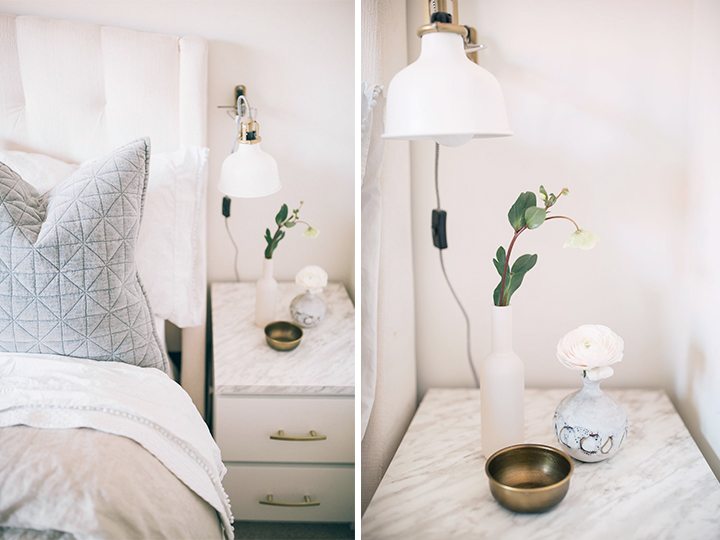 4. When purchasing linens, what are some important things to look for?
When purchasing linens, you will want to check where they are made, where the fabric is from, and what materials are being used. Thread count is very overrated so be careful not to pay too much attention to the number. The quality of the threads being used are much more important and will affect how long your sheets last and more importantly how they feel!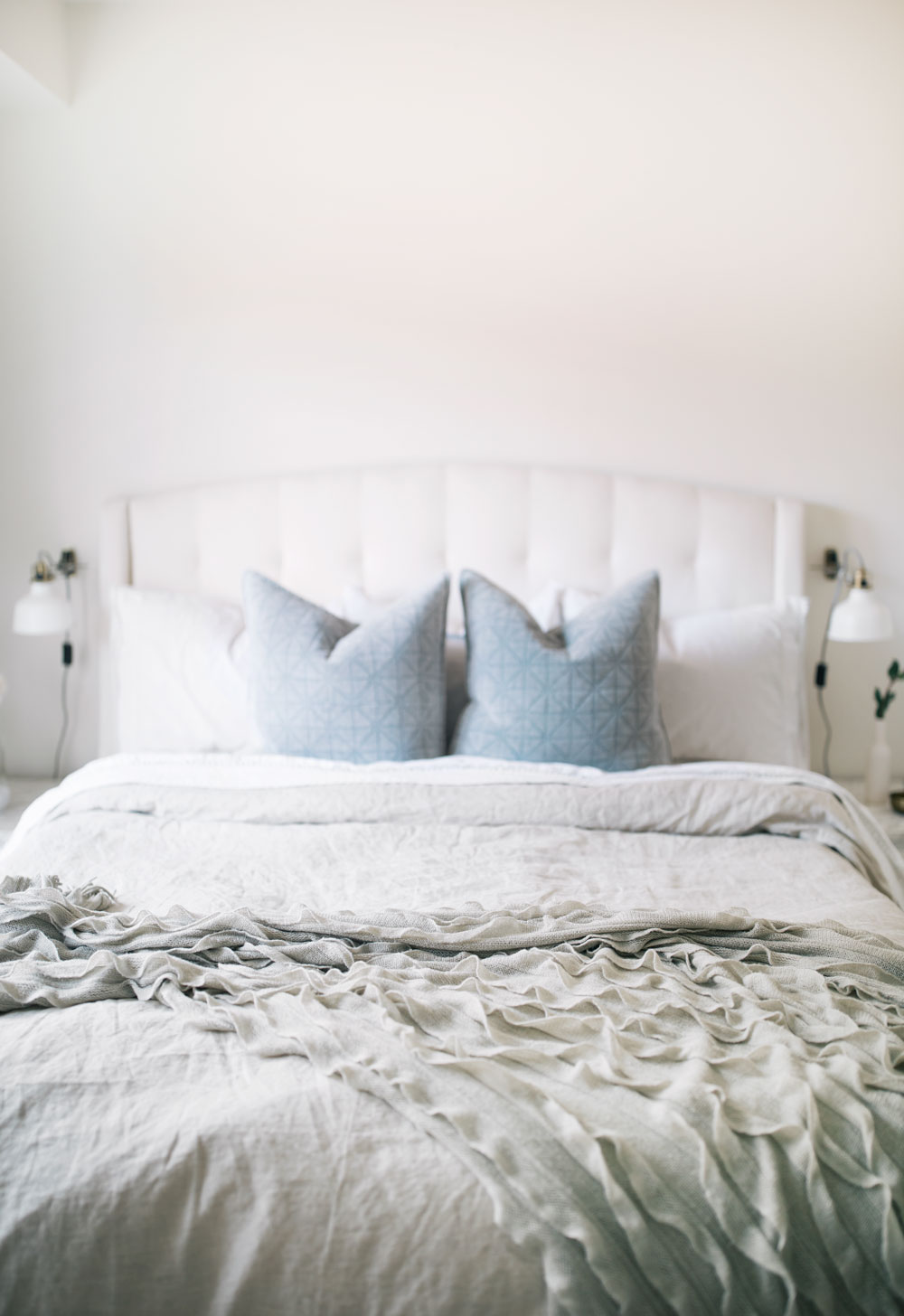 5. What are some of your favourite bedding trends for 2017?
Well with Pantone releasing their green color for 2017, I love incorporating that fresh shade whenever possible. We currently have a leafy green pattern, called Serenity by a Canadian company, mixed with white and natural linen, and it is inviting, calming, yet timeless and classic!
Another trend I'm loving is the migration towards fabric, upholstered bed frames. We carry a local Vancouver company, Van Gogh furniture. They create the most beautiful tufted/upholstered bed frames, in any fabric/color your heart desires. Lastly, the Art Deco trend, will be inspiring us a bit in Spring. We love finding a trend we love, and incorporating it in small ways in the bedroom/home. This can be done by including an Art-Deco inspired pillow! Keep an eye out for our Spring collection.
6. Can you tell me 3 local spots in Vancouver that you love? This can be fashion, food, lifestyle, anything!
Granville Island – Best place to find fresh produce, local meats and cheeses, and quirky shops!
YYoga Kitsilano – Bright, modern, calming, and open space that I love to practice yoga after a long day at the store. They have a variety of great yoga classes and even have fitness classes starting up as well!
Hills of Kerrisdale – I love shopping local as much as possible, and Hills of Kerrisdale, is the best place to find womens and mens clothing, jewelry, and gifts. It also happens to be where I had my very first job at the age of 16! Still feels like a family when I walk back in. They carry great brands and are super friendly and knowledgeable about their products.

Flowers by Minim Designsa Rafflecopter giveaway