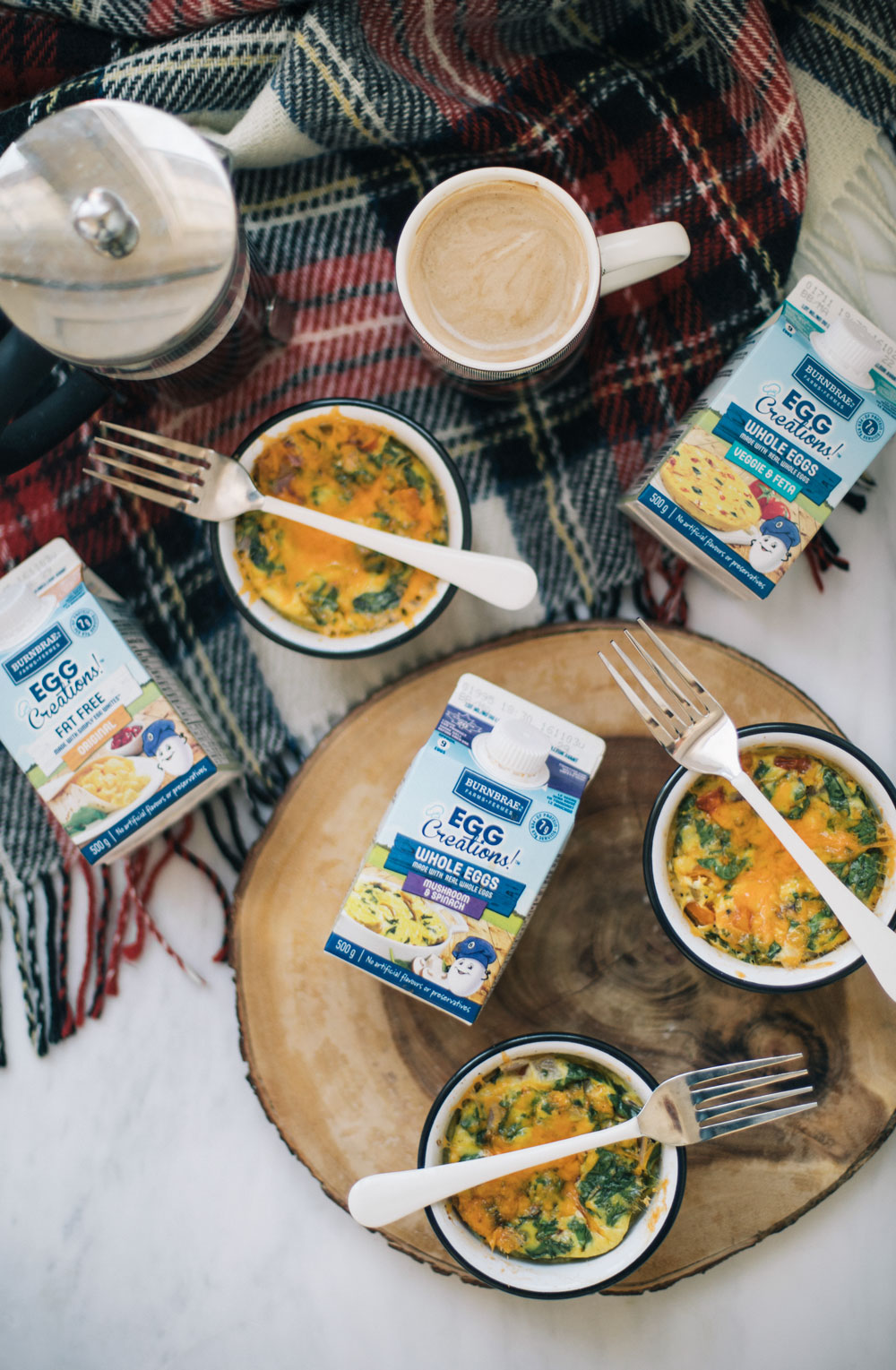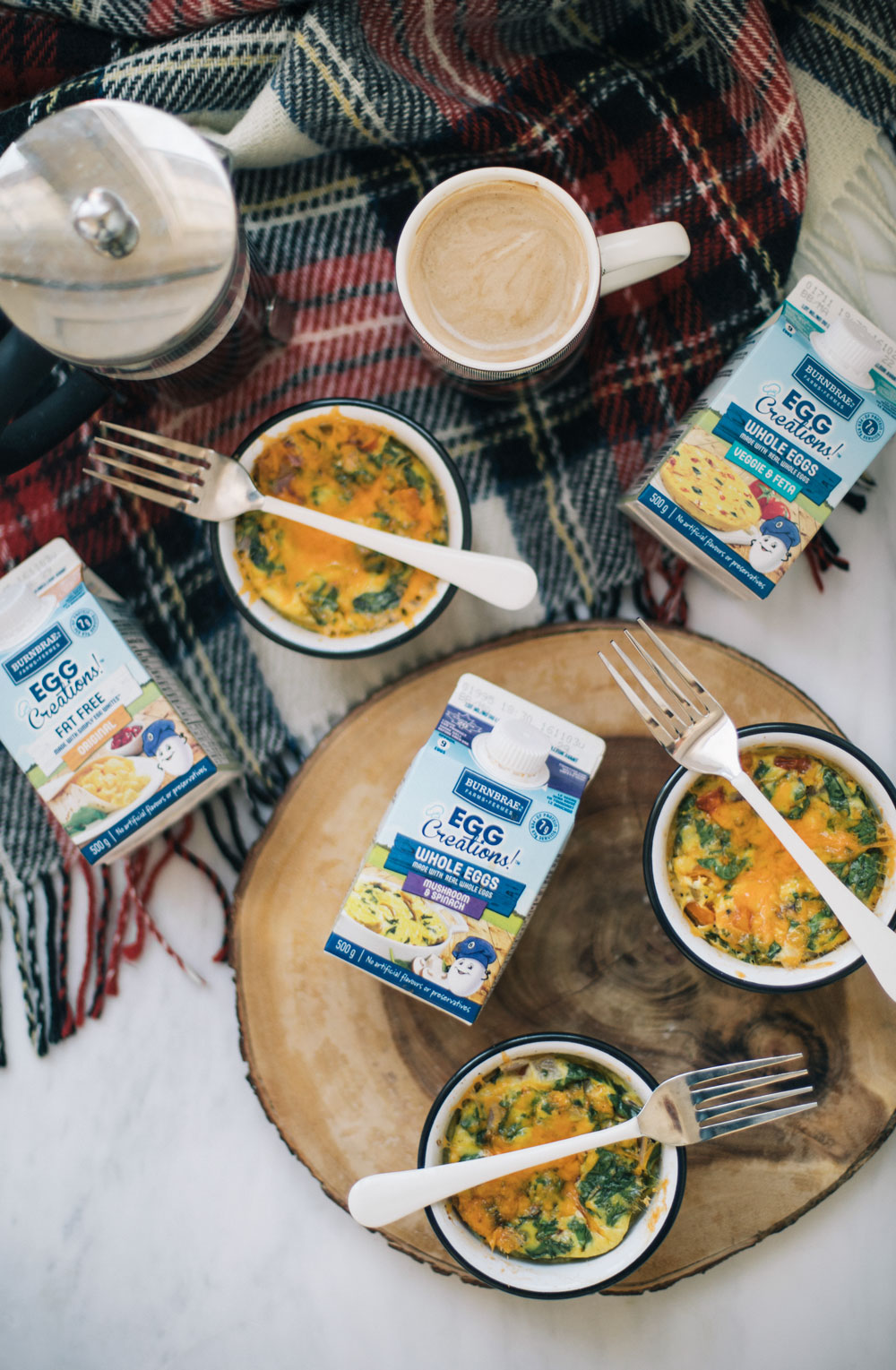 As much as I'd like to be that person who wakes up bright and early every morning, styles my hair, puts on a full face of makeup and prepares a gourmet breakfast, all before the sun comes up, during the week that is definitely not the case. In fact, my typical mornings are a mad-dash to get ready for the day after staying in bed way past my alarm.
Included in my weekday morning routine is Milo, my dog for those of you who are new to my blog, who has to get out for his morning walk. By the time we get back home, making a healthy, balanced breakfast is usually the farthest thing from my mind. More often than not, I end up grabbing an apple with peanut butter as my default breakfast, and while it is a healthy option, it's definitely not enough protein to fuel me for my busy day ahead. So when Burnbrae Farms asked me to create a healthy meal-hack with EGG Creations liquid eggs I was so up for the challenge.
To be completely honest I had never had liquid eggs in my life before this challenge. I was always under the impression that they contained chemicals and preservatives so I never bothered to purchase them. But after learning that EGG Creations liquid eggs have no artificial flavors or preservatives and are just REAL eggs that have simply been pre-cracked and pre-beaten for quick and convenient meals, I was more than willing to create some #EggCreations and easy #EggHacks with their offerings.
I'm a huge fan of eggs any way but omelets have to be one of my favourite ways to enjoy them. Unfortunately, all of the prep work and time that goes into creating them and cooking them (mastering that flip!?) makes it nearly impossible to enjoy an omelet during the week. The ramekin omelet (or mason jar for on–the-go) that I created with Burnbrae Farms' EGG Creations Whole Eggs Mushroom and Spinach variety literally takes minutes to throw together and if I do the small amount of prep work the night before, by the time we're finished walking Milo, we have a delicious breakfast waiting for us in the oven. The thing I love about this recipe is that there are so many combinations you can try out. Burnbrae has a great assortment of products from their Mushroom & Spinach to Veggie & Feta and Cheese & Chive varieties making the possibilities endless. Burnbrae liquid eggs truly surpassed my expectations (eggspectations?) and I can safely say that I now have a delicious, protein filled breakfast that keeps both Jamie and I going straight through to the morning.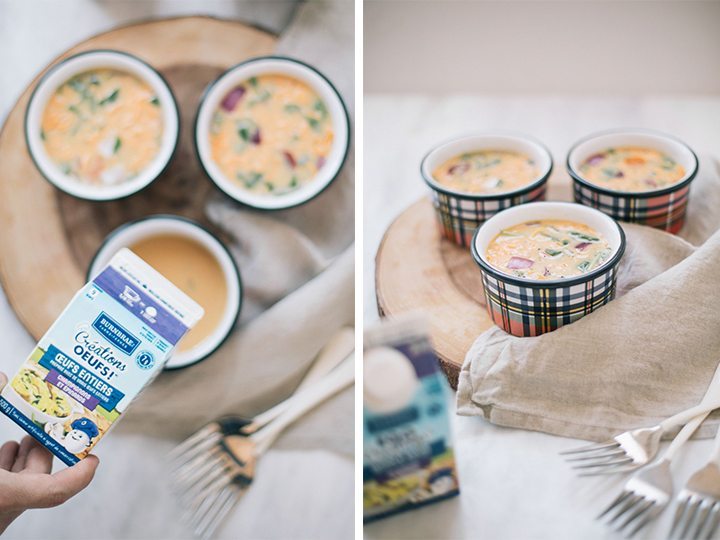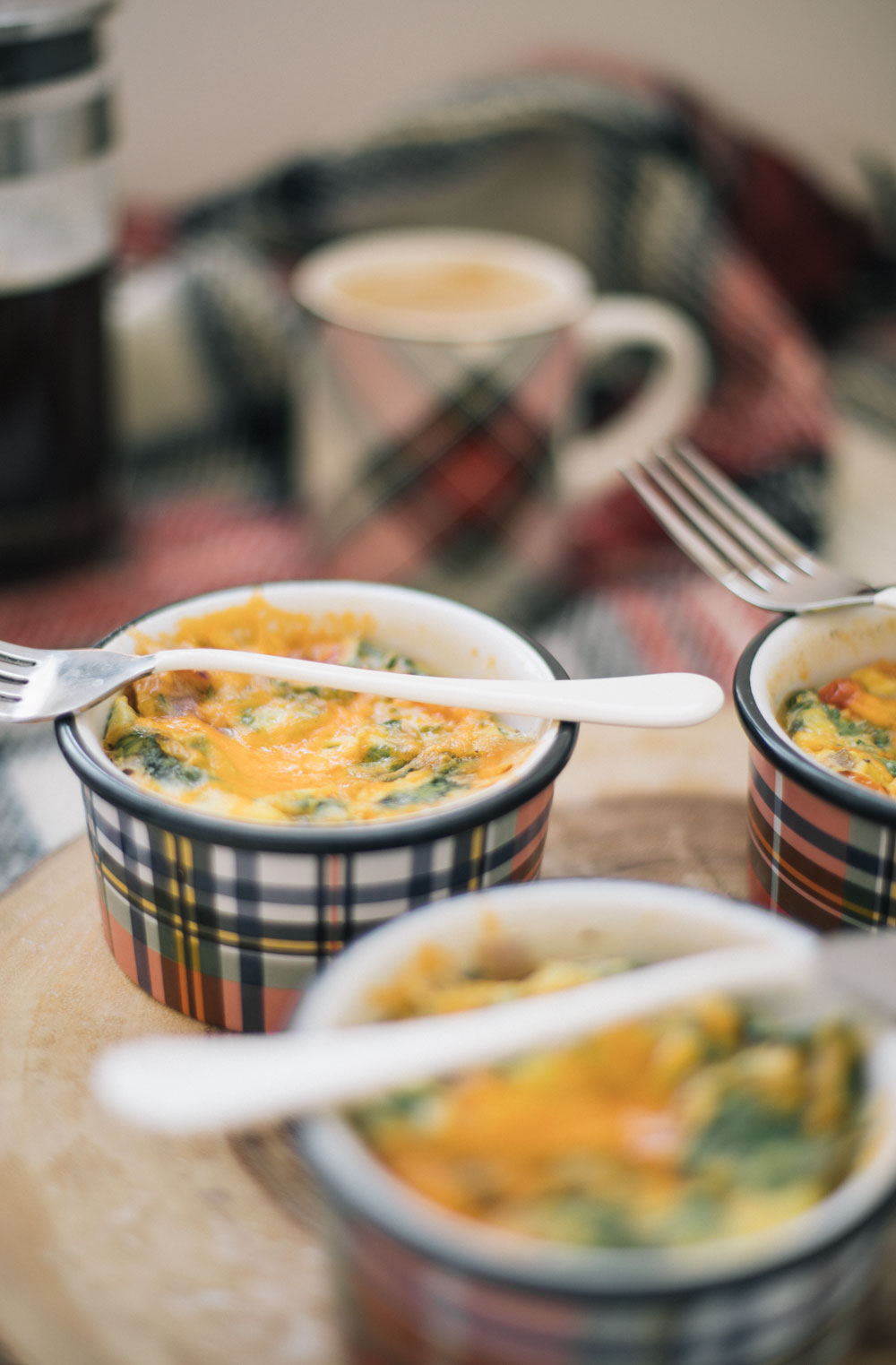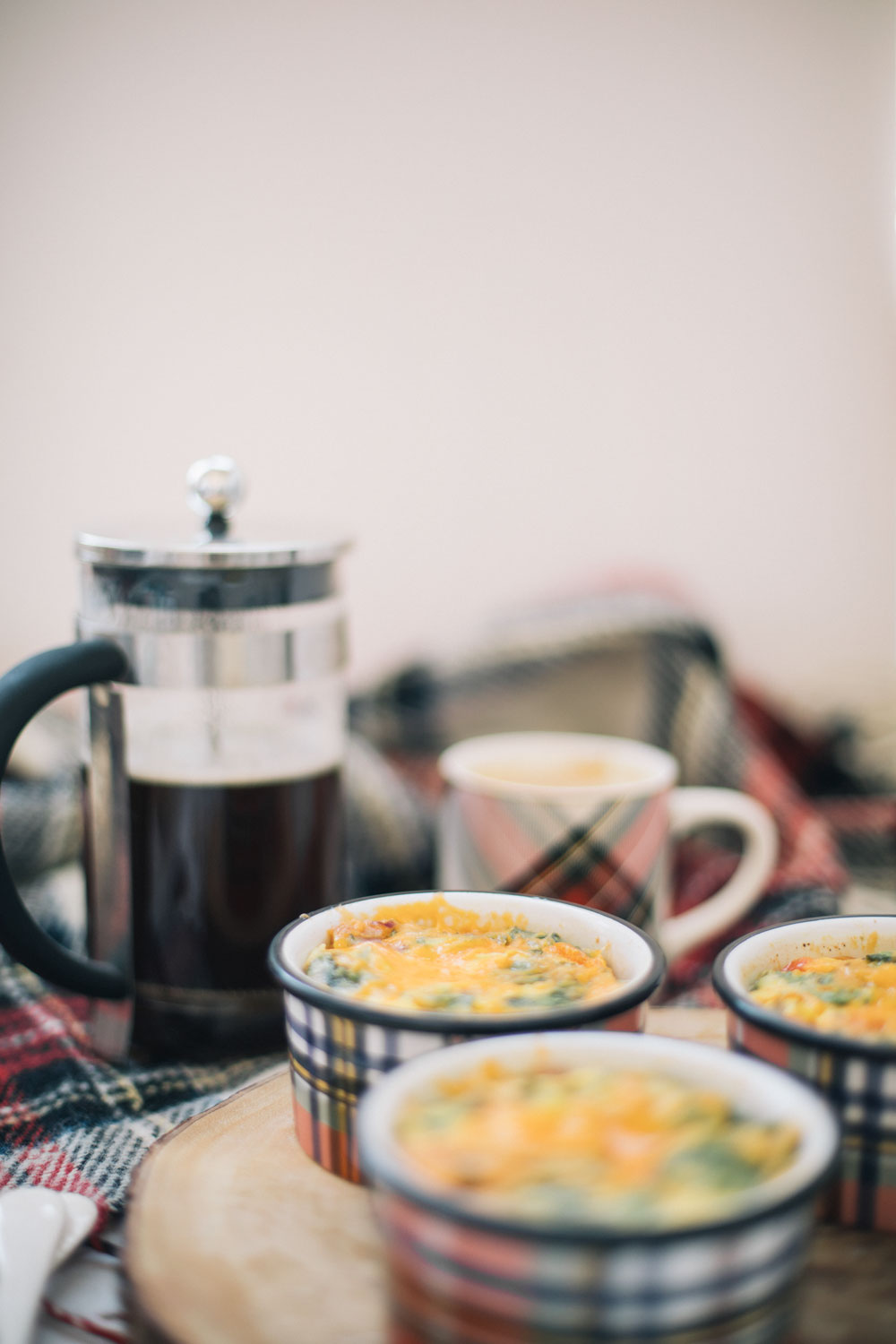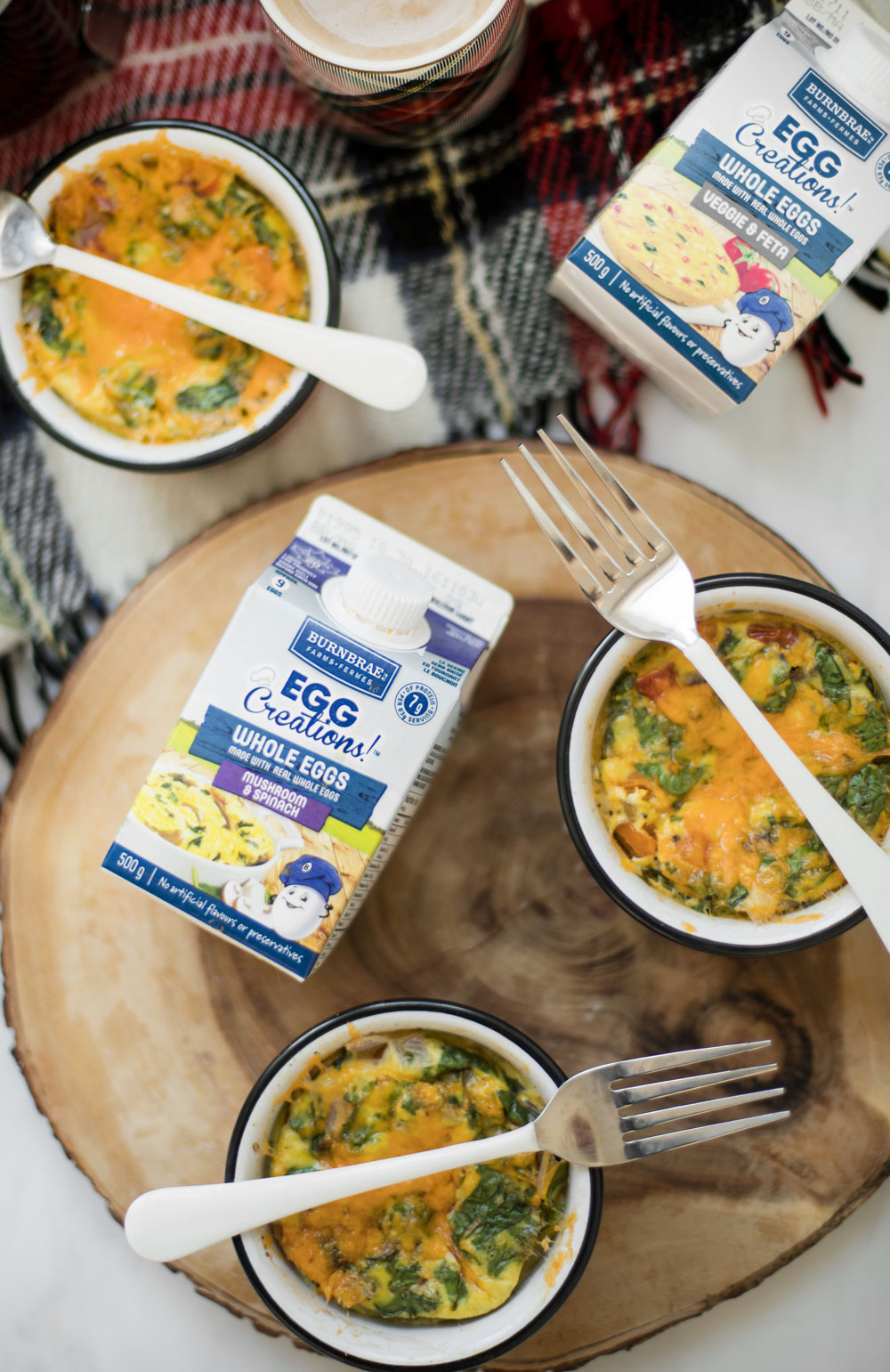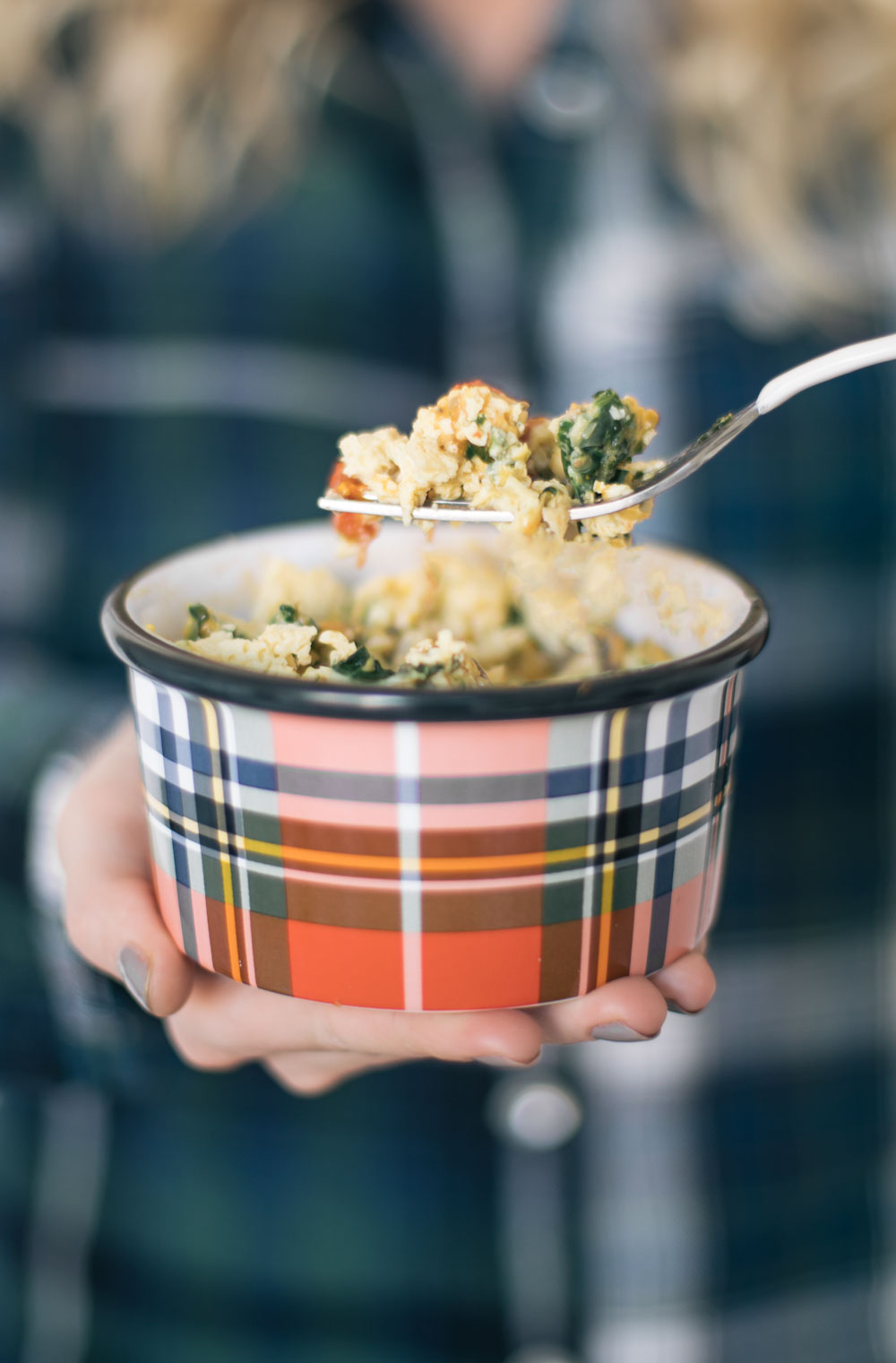 Oven Baked Omelet
2016-11-28 20:00:08
Serves 3
A quick and easy oven baked omelet with Burnbrae Farms Liquid Eggs
Ingredients
1 Burnbrae Farms EGG Creations Mushroom and Spinach (or any variety of your choice)
¼ of a red onion, diced
handful of grape tomatoes, sliced
handful of shredded cheese for each serving
splash of milk
salt & pepper to taste
Instructions
Preheat oven to 350 degrees
Divide Burnbrae Farms' EGG Creations liquid eggs into each ramekin (or mason jar if you want to take your omelette on-the-go).
Add a splash of milk in each ramekin
Add veggies and ½ handful of cheese, salt and pepper. Stir.
Top with a little more cheese
Place ramekins in oven (if using a mason jar use a water bath) for 20 minutes.
Remove from oven and enjoy!
The Blondielocks | Life + Style https://www.theblondielocks.com/
Thank you to Burnbrae Farms for sponsoring this post, all opinions are my own.