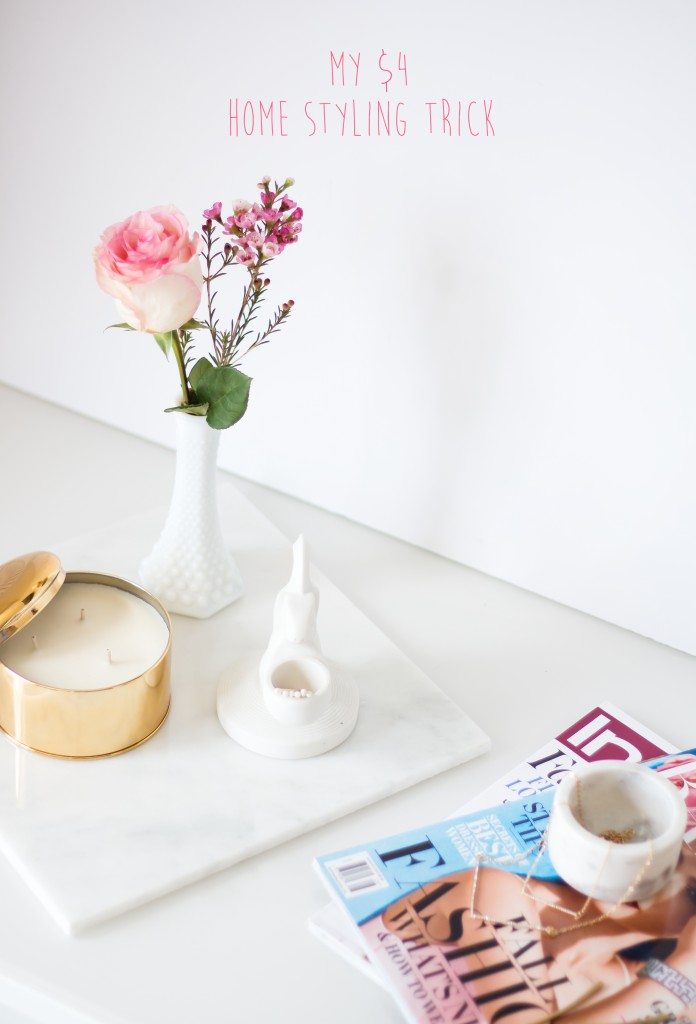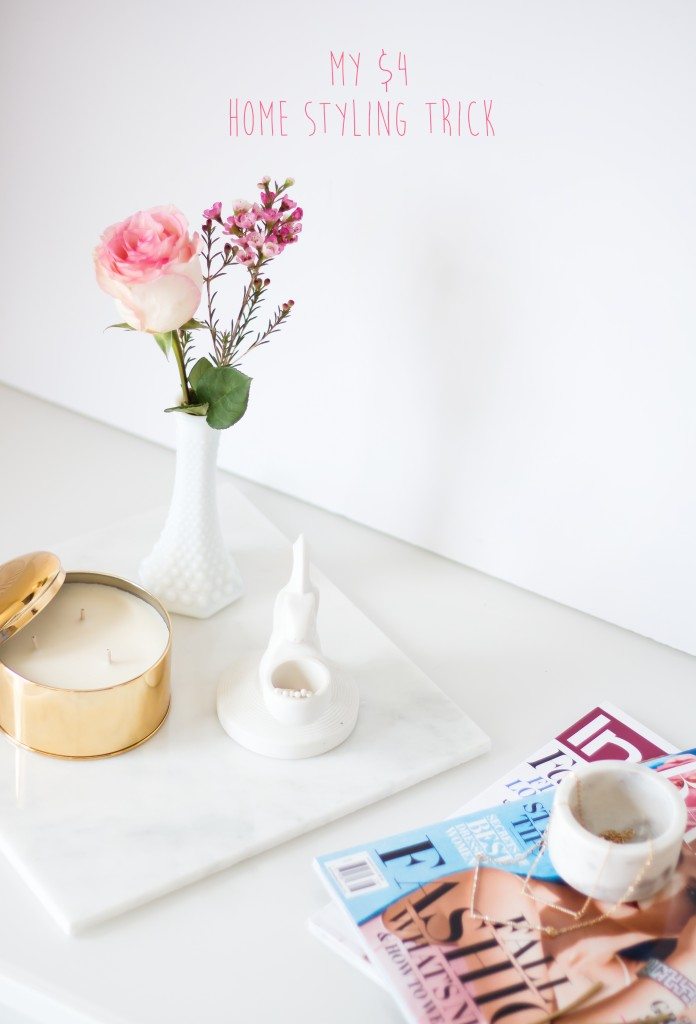 I am a huge fan of using trays all around my home to corral things like books, candles and jewelry. You name it and I've probably stylized it in a tray. Although I love all of my trays (especially my lucite and white ones) I do find that most times they are overly priced, and depending on where they are located in my home, they will actually hide what's being displayed in them. I recently took a trip to the Home Depot and realized while browsing the tile section that you can purchase "tester slabs" in any type of tile that you like. Normally the tiles are used to help you choose the type of flooring you want but of course my mind didn't go there. For around $4 a tile I found a new way to display my home accents that's both stylish and functional. Here are three ways I'm using my $4 marble and slate slabs.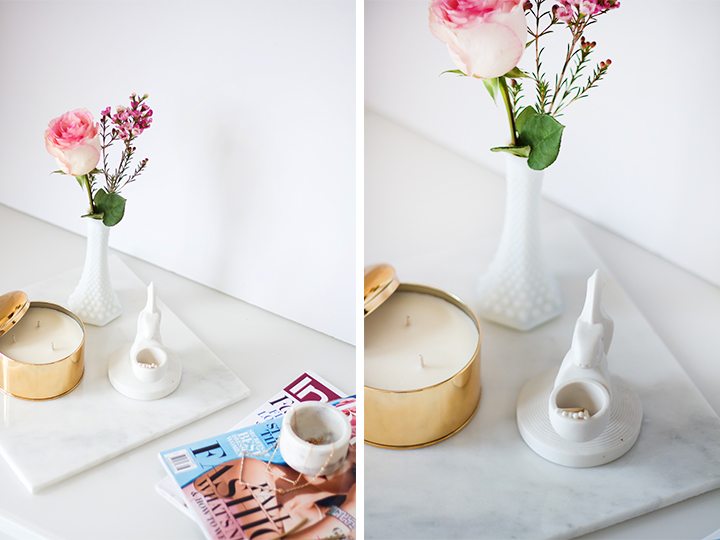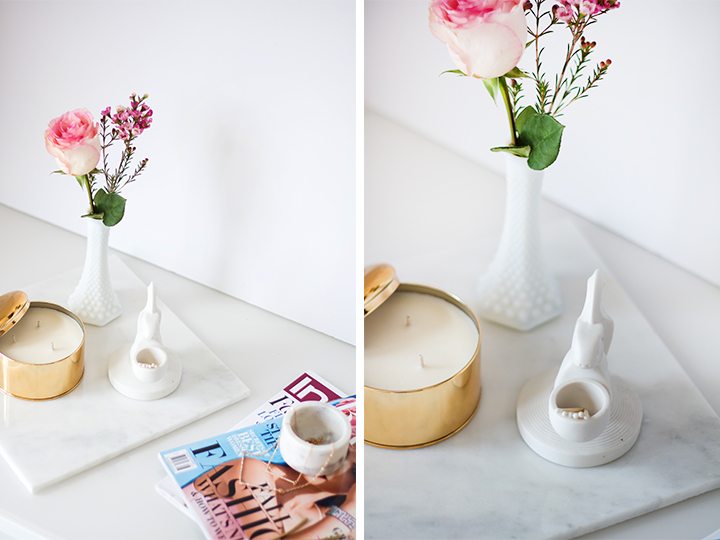 Marble Square Tile: I love the idea of using this squared marble tile on anything from my dresser to my dining room table to give a little bit more height and texture to otherwise plain surfaces. I usually stick to three items like a candle, matches and some fresh flowers and love the look of the subtle marble pattern against gold and white accents.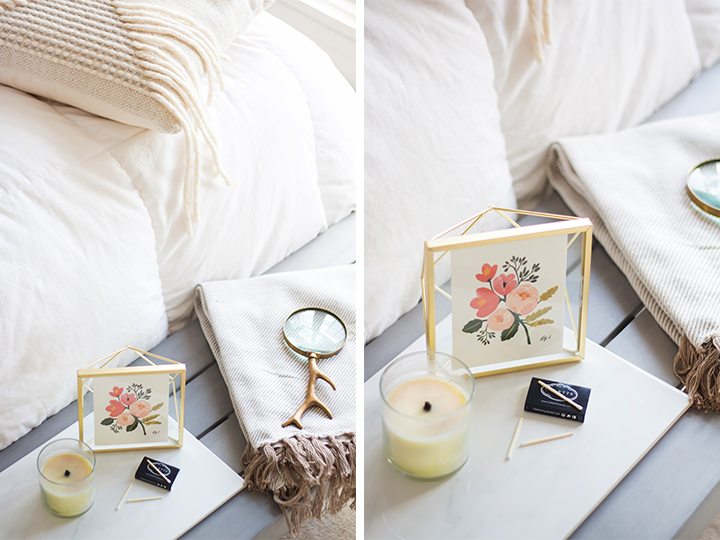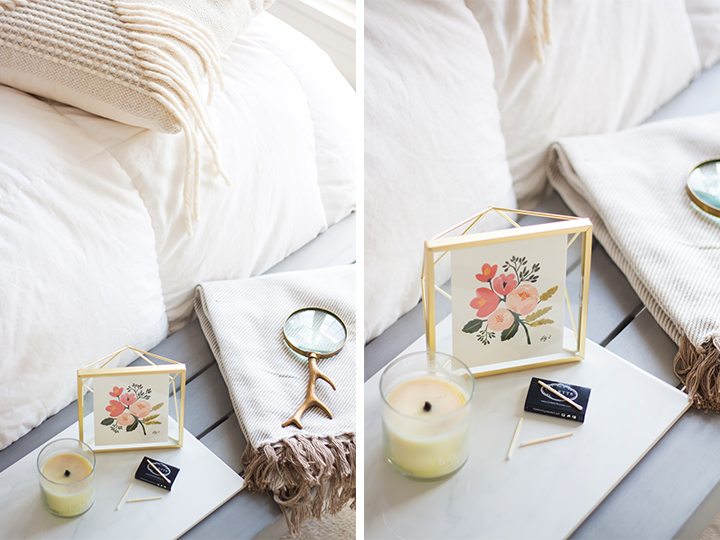 Rectangle Marble Tile: It's hard to tell in the picture but this Carrara Marble tile has the most beautiful grey streaks running through it. I love to use the rectangular shape for out bench that sits at the foot of our bed and like that you can add something to either side of the tile and leave the middle blank.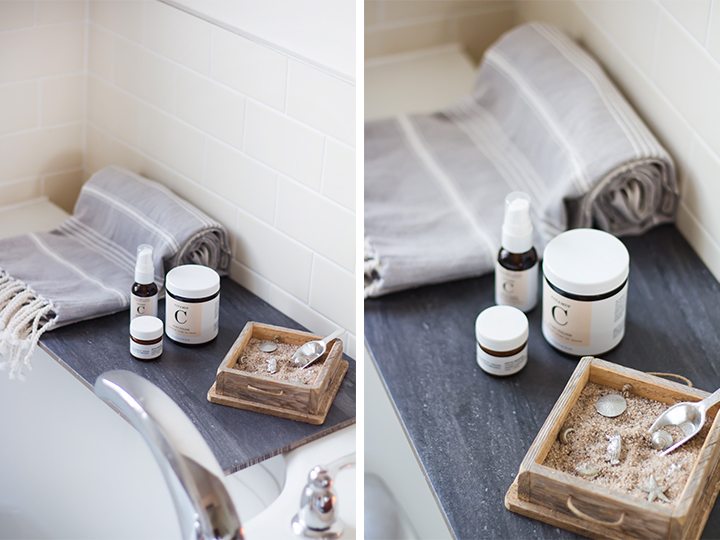 Long Slate Tile: Although I wish that this tile were a bit longer (I'm sure you could find one) so that I could use it as a bathtub tray, I still love keeping it on the edge of the bathtub to display beauty products, and towels. I find it gives a really earthy look to my all white bathroom and I enjoy the texture of the slate. I also think that this long slate tile would be the perfect tool for a homemade charcuterie board when I have guests over.