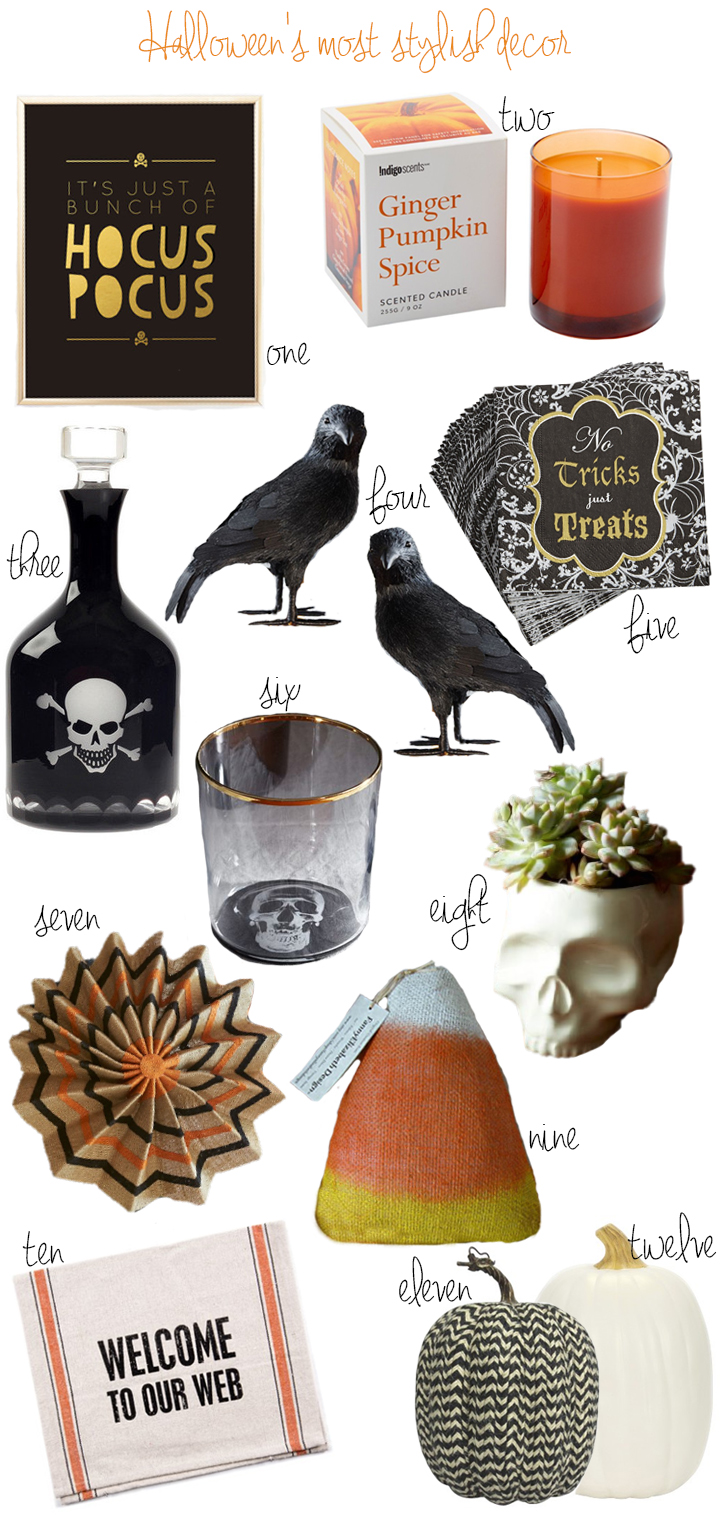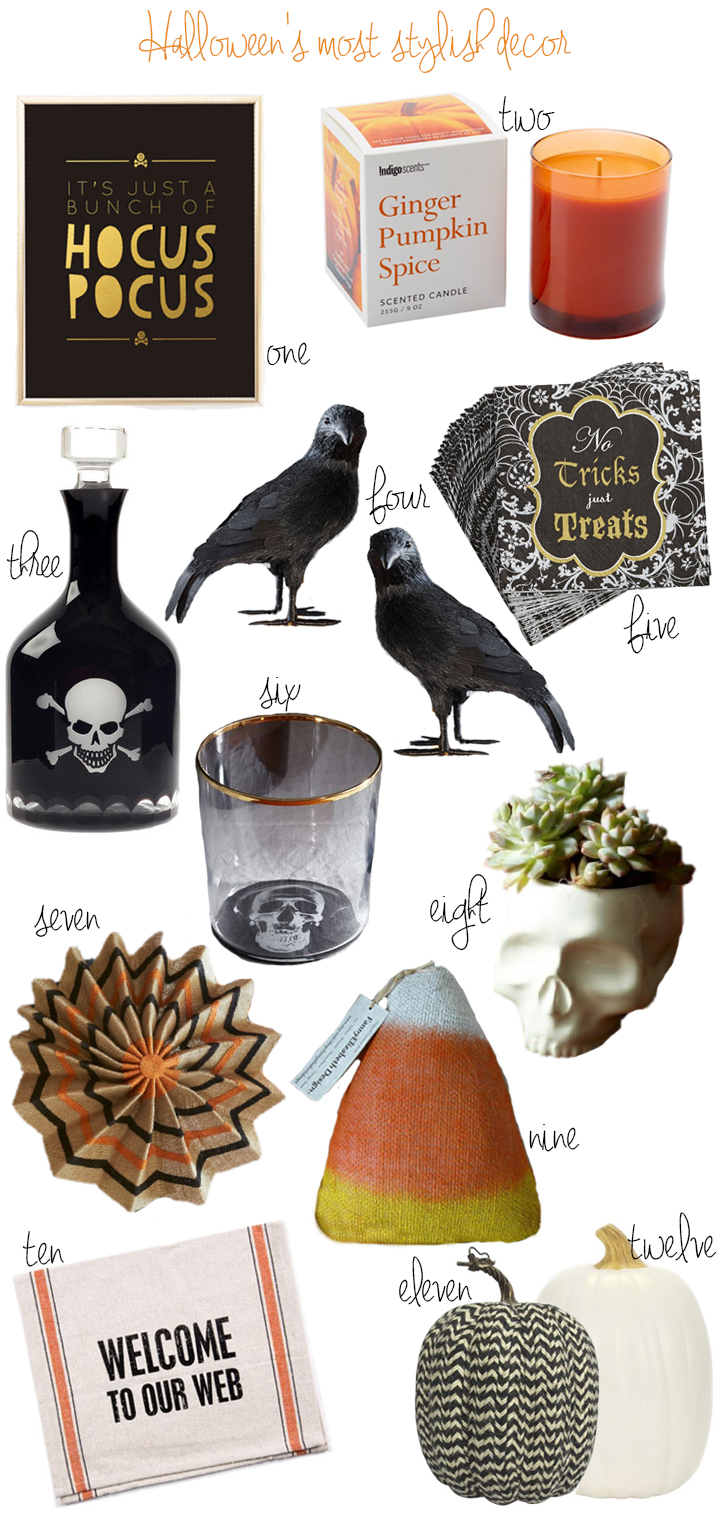 Every year after Thanksgiving ends I immediately become consumed with Halloween and all it has to offer. From bingeing on scary movies and copious amounts of candy, to picking out the perfect costume, there really isn't anything I don't love about Halloween! This year, instead of buying cliché and cheesy Halloween decor, I want to find pieces that not only blend well into our home, but offer stylish and practical uses. I have rounded up a list of great options from a poisonous decanter, to a sweet and spicy scented candle that will fit seamlessly into any home this Halloween.
1. The best Halloween movie ever deserves a print of its own.
2. A pumpkin ginger scented candle in the perfect pumpkin shade.
3. Serve your guests wine in this "poisonous" decanter.
4. Extremely realistic looking crows that would look so eery any mantle.
5. Fun napkins that sum up how I feel about Halloween.
6. Chic gold rimmed glasses with a creepy surprise on the bottom.
7. Classic black and orange coloured wall decor in an unexpected shape.
8. I love the idea of filling this scary skull vase with delicate flowers.
9. How cute is this candy corn shaped pillow?
10. Tea towels that may make your guests question how long they should stay.
11. This stylish jute pumpkin would look great on a coffee table tray.
12. And this cream pumpkin would look amazing next to it.