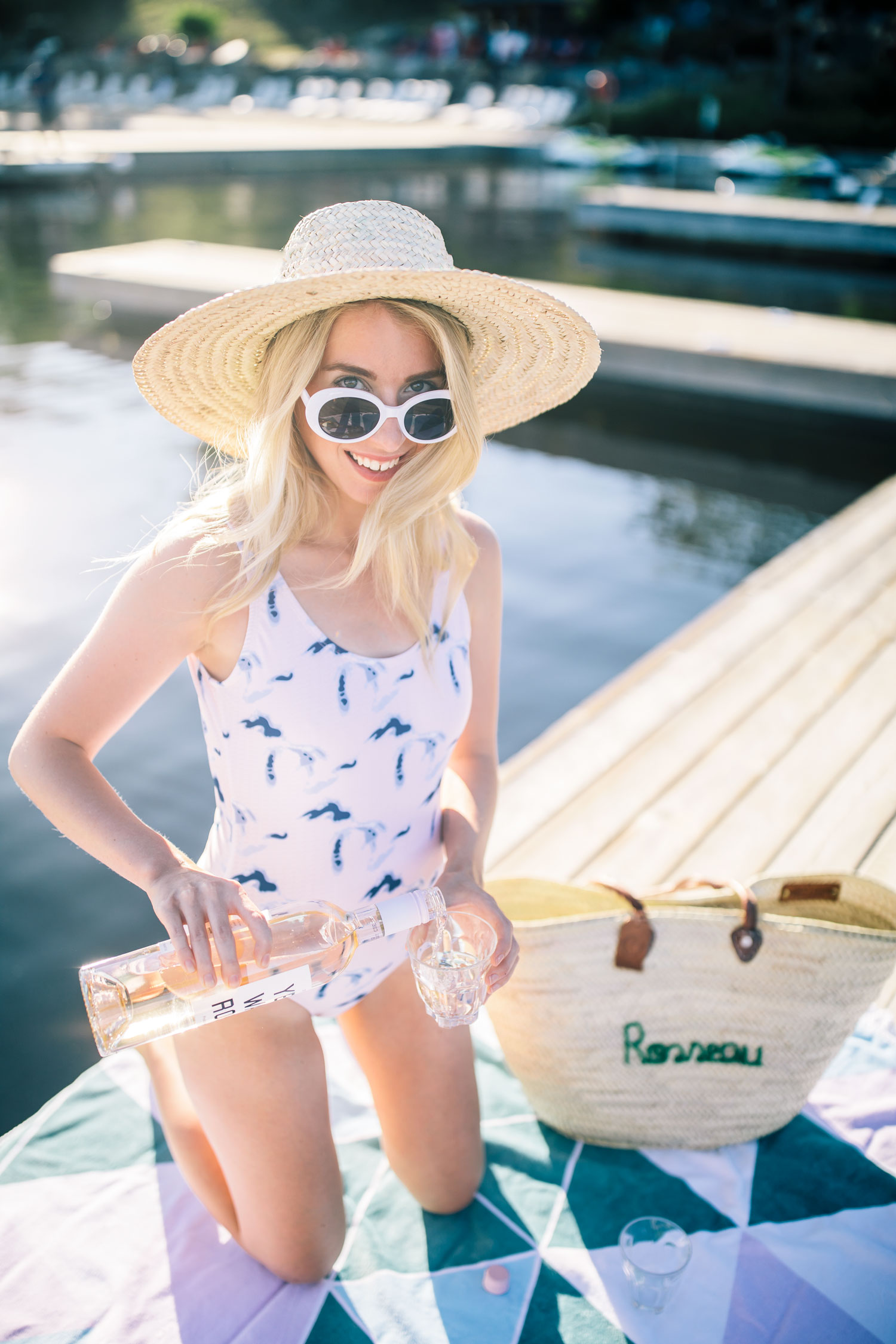 Hi friends and happy Tuesday! How was everyone's long-weekend? We didn't get up to much except for mostly running errands, cleaning and organizing the house. In between that, we enjoyed a morning walk at the Scarborough Bluffs, went to brunch at Lady Marmalade, watched a few FIFA games and I made a strawberry-blueberry pie with my sister…it was DELICIOUS! I wasn't really feeling up for any crazy Canada Day celebrations this year for a couple of reasons. 1. I am headed to Nantucket next Monday with a girlfriend, 2. the temperatures this weekend were incredibly hot and 3. Jamie and I already sort of celebrated earlier last weekend with an overnight trip to Muskoka last Monday. Things have been pretty go-go-go so I liked that we eased off a bit this weekend.
While in Muskoka last Monday, we stayed at the JW Marriott The Rosseau Muskoka, which has sort of become our go-to mini-vacay spot. We stayed at The Rosseau a couple of winters ago after we got engaged and we fell in love with the spot. There's obviously a completely different vibe to the hotel and grounds in the summer vs. the winter and they just completed some beautiful renovations in the lobby and bar area so we were thrilled to get back, even just for one night. I'd actually love to get back during the fall because I can only imagine how gorgeous the grounds and walking trails would be at that time. Until then however, here's a little peek at our mini-vacation.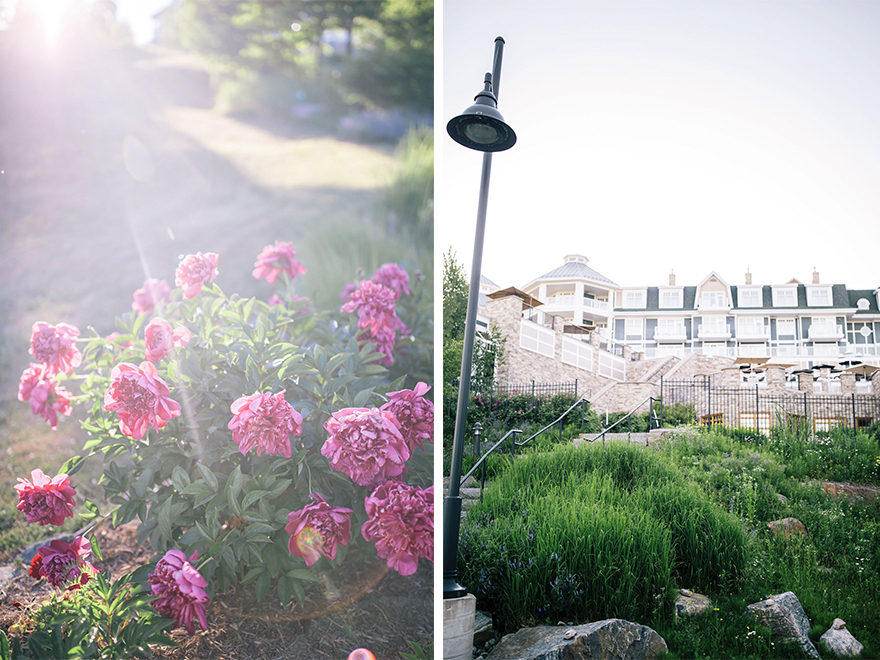 Sunset at the JW Marriott Muskoka is pretty enchanting, I didn't even mind walking up all of the stairs because there was a ton of flowers to stop and stare at.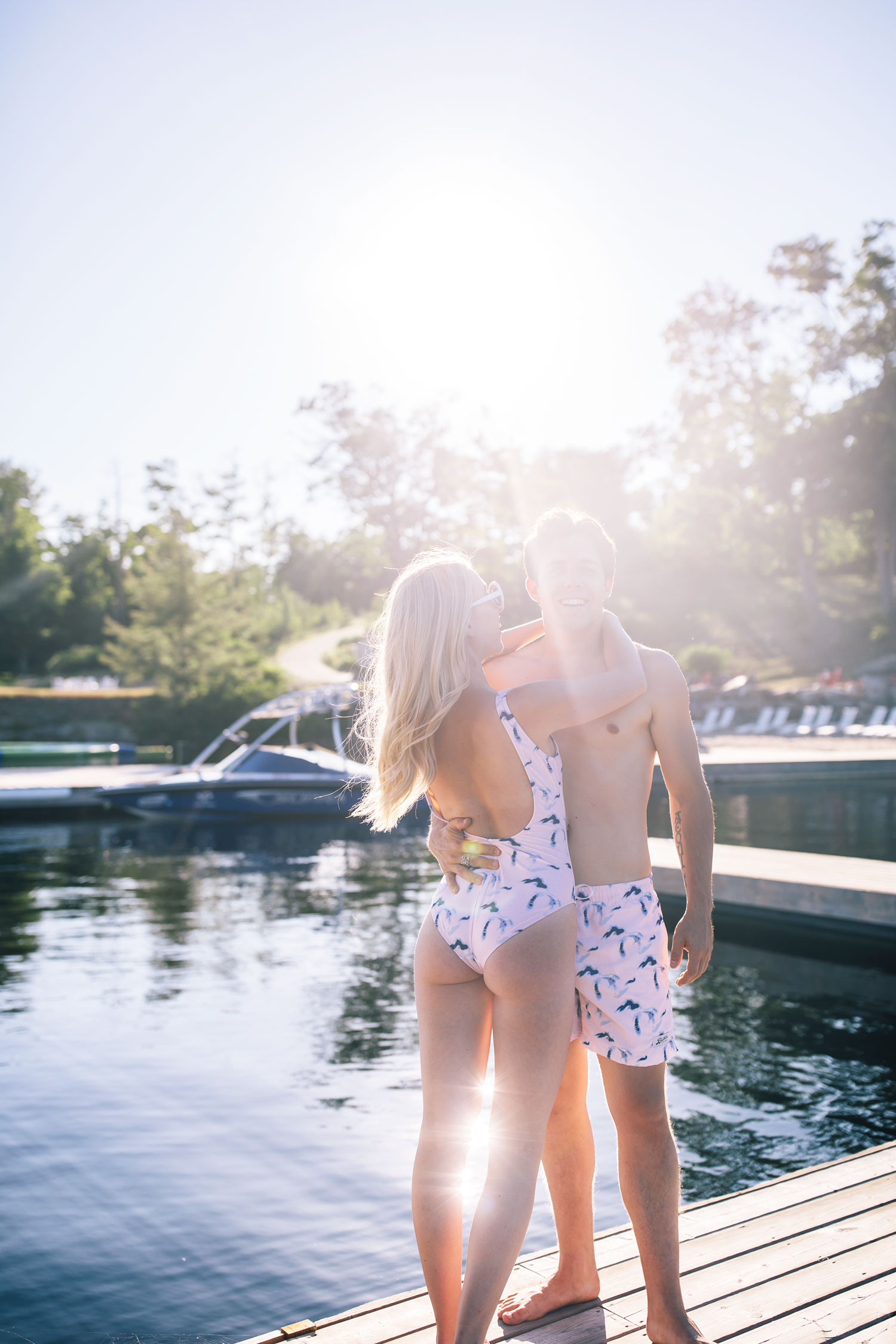 Before dinner, Jamie and I headed down to the lake to take some sunset photos on the dock. The weather was hot and the sun setting over the sparkly lake was quite enchanting. We both packed our Tuck Shop bathing suits and definitely got a few looks because we were matching but it was funny.
Shop my bather here and Jamies here.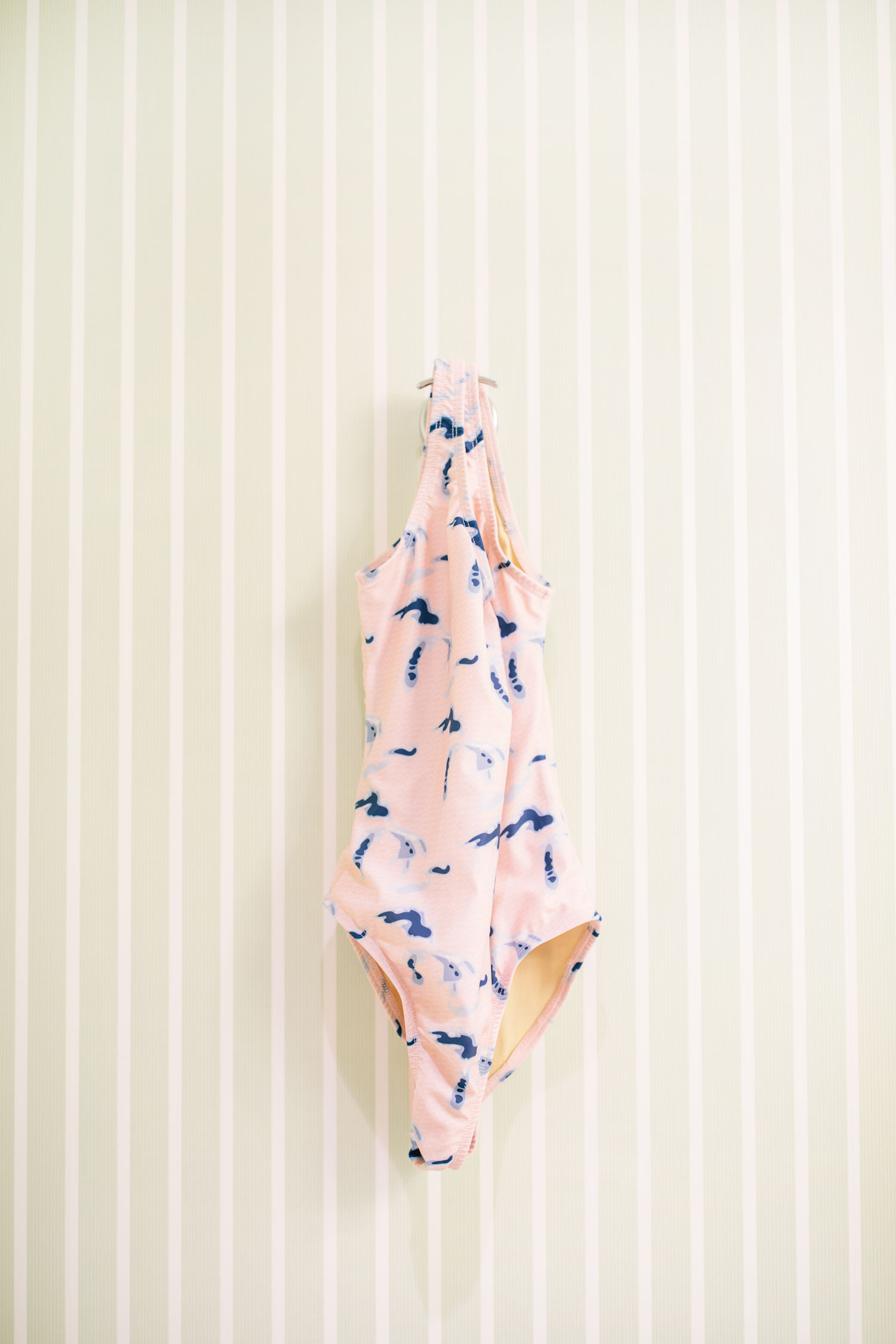 The wallpaper in our suites bathroom was the cutest green and white stripe, perfect for a photo op. Also, I just love this one-piece from Tuck-Shop. It's a subtle nod to Canadiana with an understated Great Lakes print.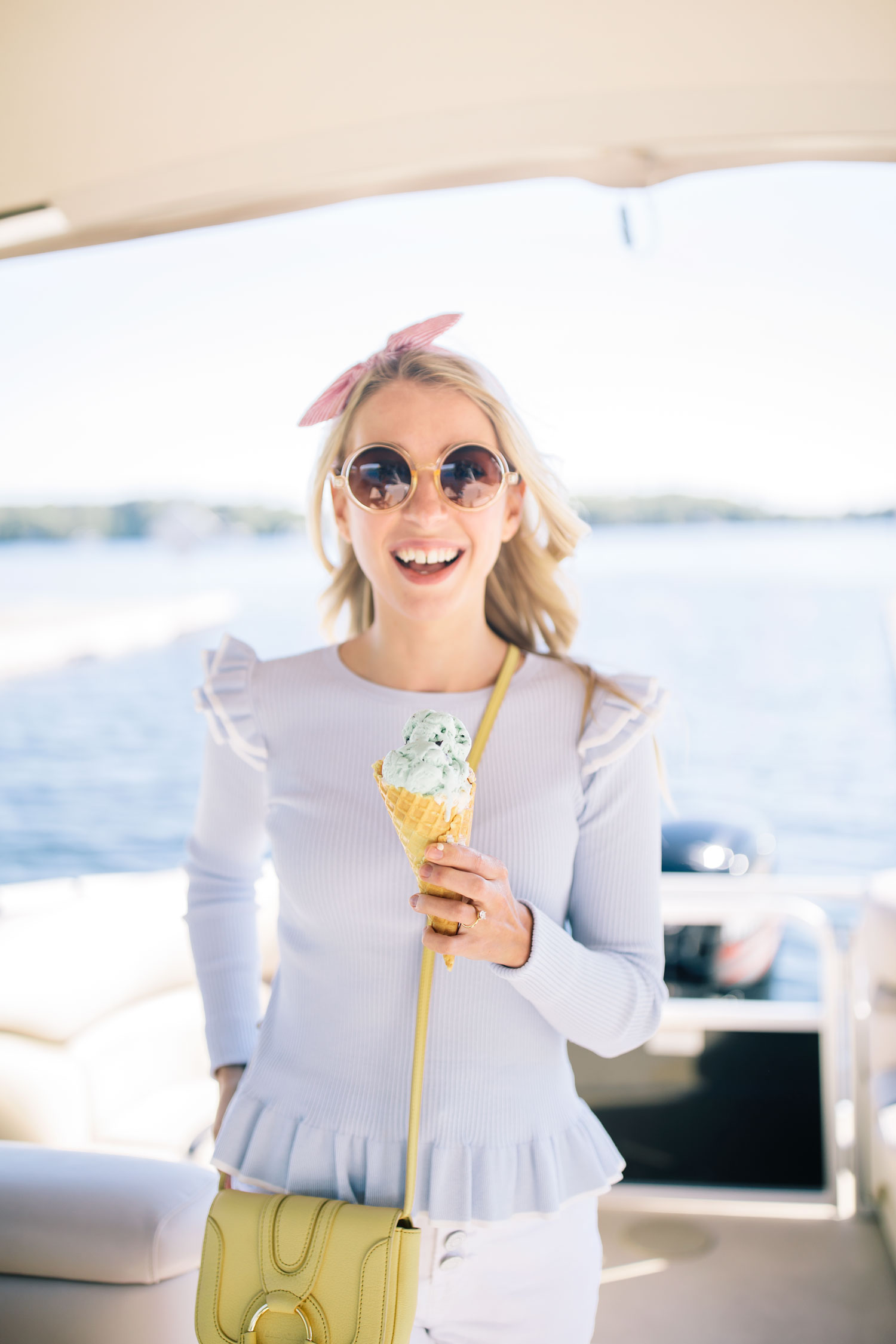 Earlier in the day, around 4pm, Jamie and I enjoyed a guided pontoon boat cruise. We loved this cruise because our guide from The Rosseau showed us all around the lake and pointed out and offered up history and facts about the stunning houses that surround lake Rosseau. We opted for the ice-cream cruise which you guessed it, pulls over for a quick stop into a local ice cream shop. I got mint chocolate chip and it was perfect to cool down with in the heat.
The JW Marriott also offers free paddle boards, kayaking, bikes, paddle boats and other amenities with your stay as well as well as movies nights for children, yoga and so much more. " These activities are included in a daily resort fee, which in summer is $49 per room per night. It is incredible value as you can use these activities at your own leisure.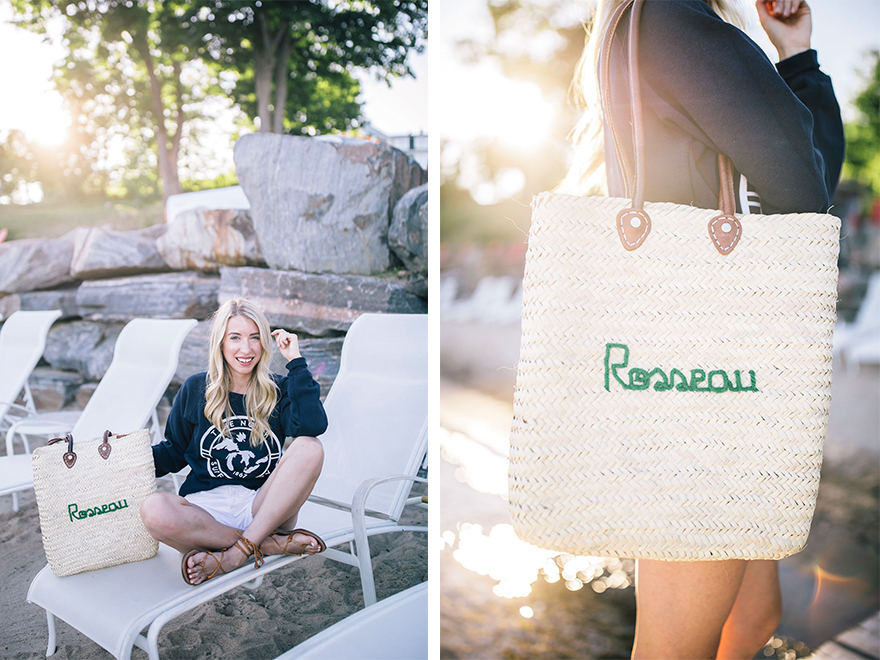 I didn't dress up much while we were in Muskoka except for dinner at The Muskoka Chophouse (a must try if you're not wanting to leave the hotel in search of dinner). I love this "True North Surf Society" pullover from Tuck Shop and how cute is this straw tote that says "Rosseau", perfect for a trip up north.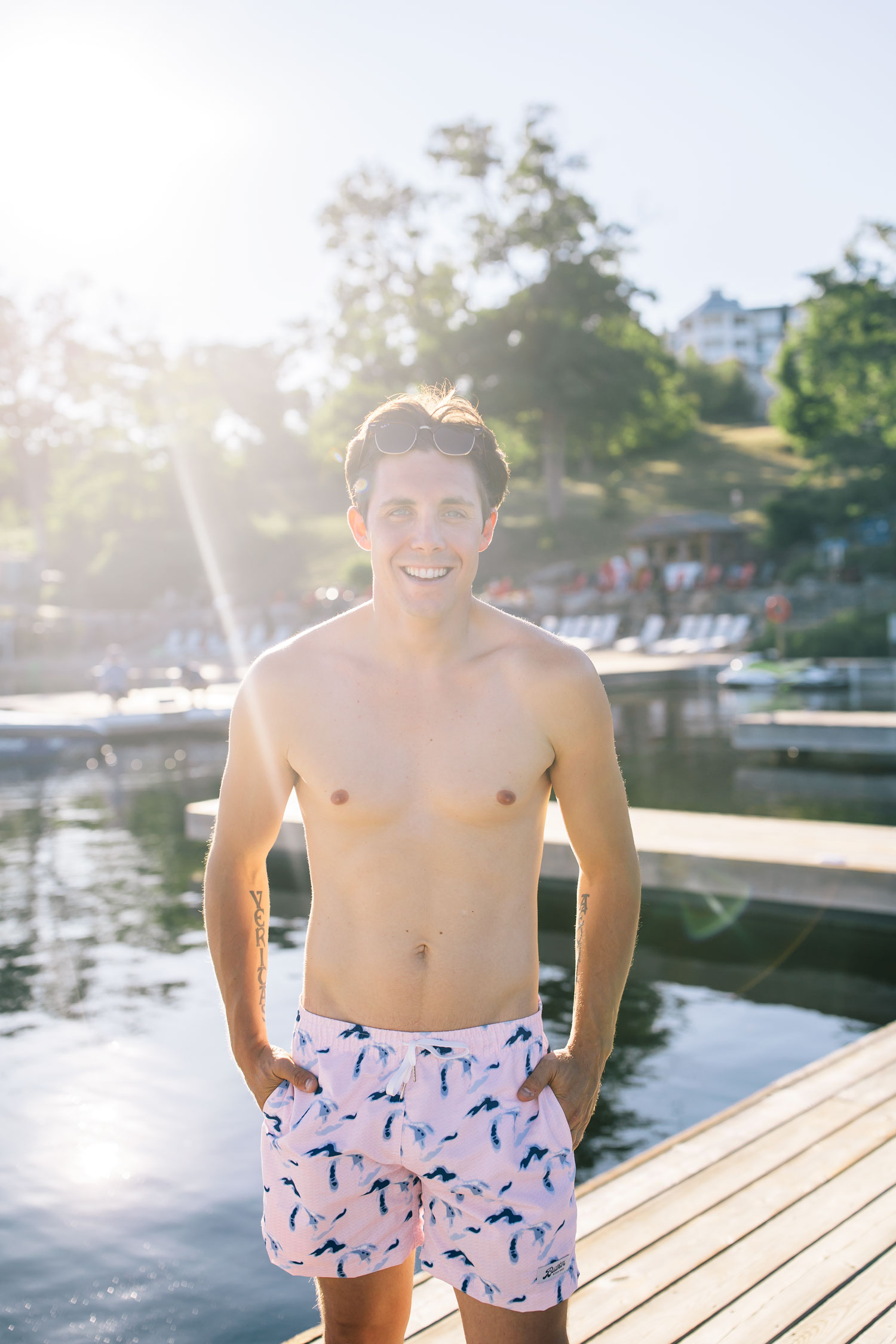 Shop Jamies swim trunks here.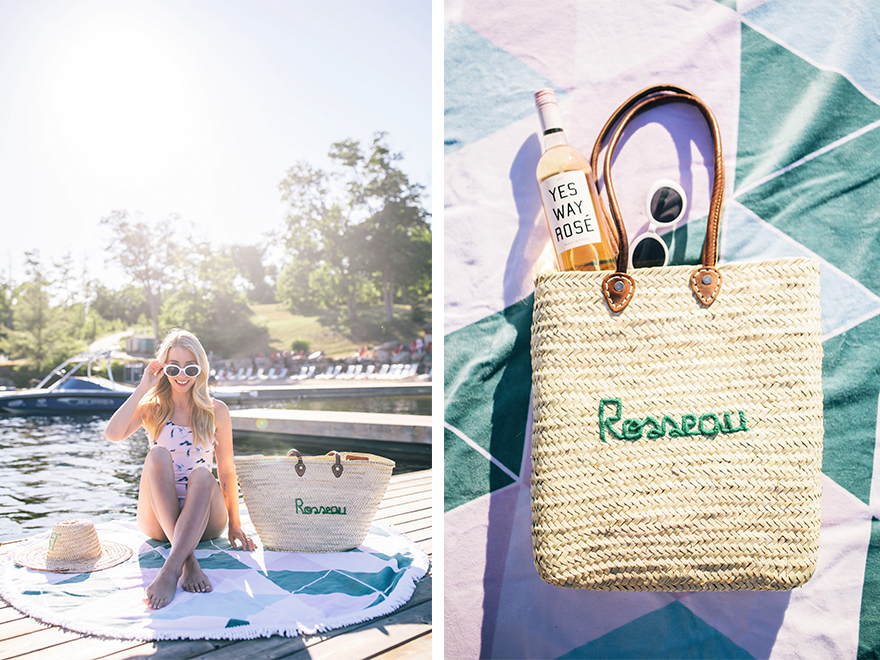 A few more fun pieces from Tuck Shop: swimsuit, tote, hat, towel.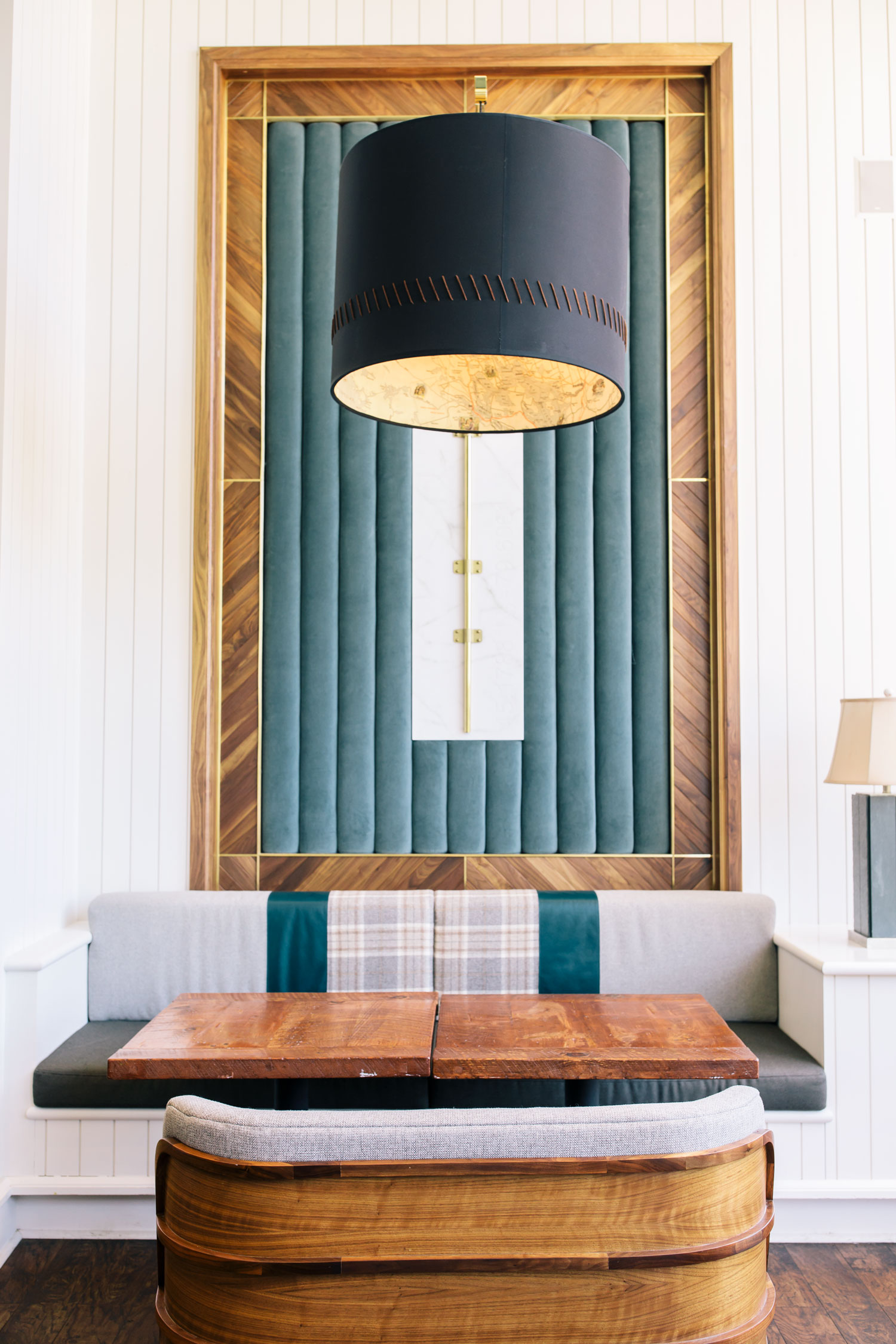 I love the look of the newly redesigned lobby at The JW Marriott The Rosseau. It looks modern and chic but still so authentic to Muskoa, epxecially with the wood, shiplap and plaid fabrics.