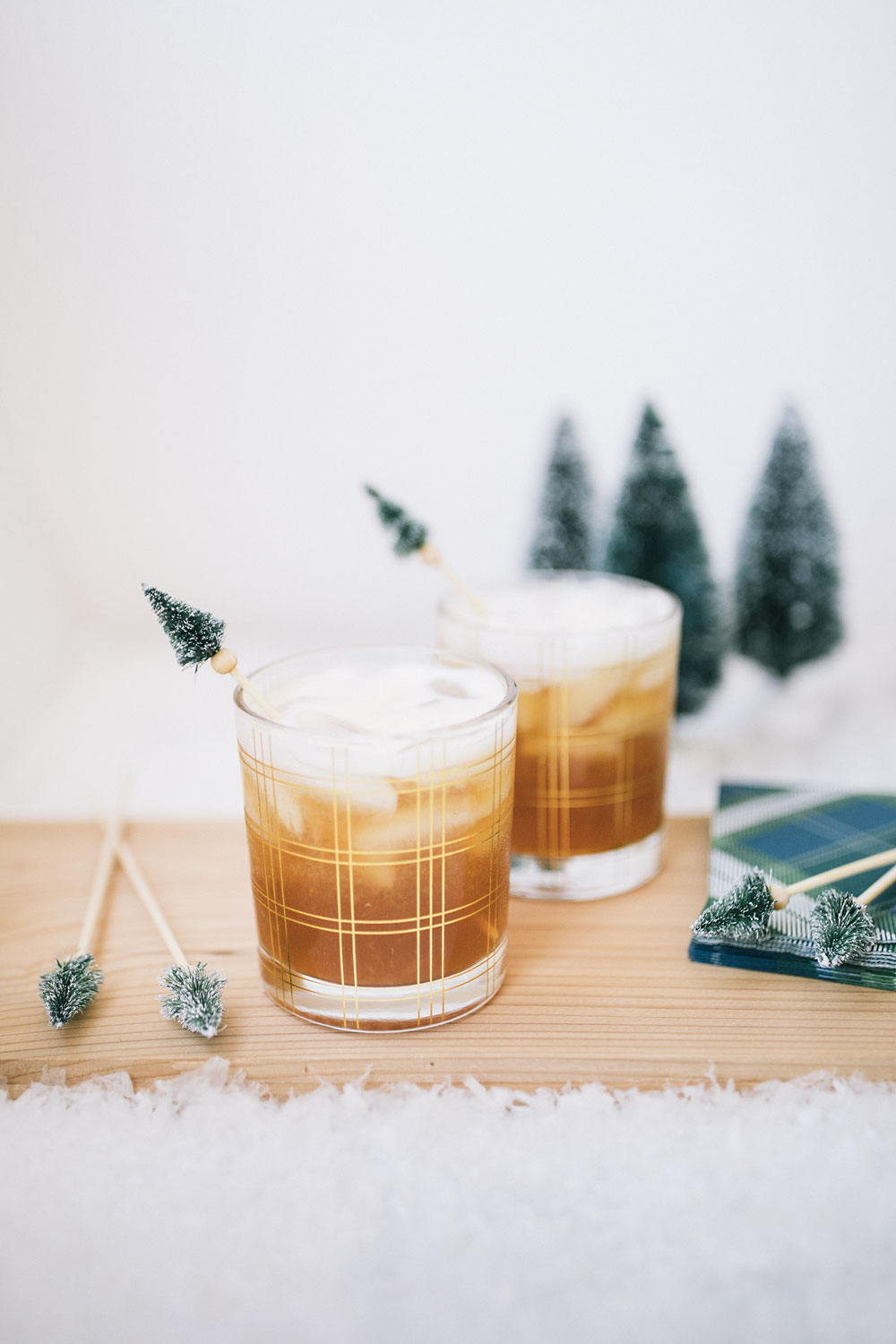 A few weeks ago we took a mid afternoon road trip to the States because Jamie's parents were in town and wanted to visit the outlet malls in Buffalo. If you know me, then you know that I will literally take any excuse to take a trip to Target (especially around the holidays), so soon as the possibility of heading to the US was mentioned, I was all for it! We pulled up to the Target parking lot and I basically jumped out of the car, making a mad dash for the Dollar Spot. I couldn't believe my eyes when I found these gorgeous gold checked glasses that were 2 for $3! I also found these adorable Christmas tree drink stirrers and knew immediately that I had to create some sort of holiday cocktail with tmem. Typically I'm not a fan of whiskey but I have recently been enjoying whiskey sours, as I find the tartness of the lemon balances out the strong whiskey flavour and I love anything with a smooth, frothy egg white. I wanted to jazz up this whiskey sour for Christmas so I thought what better way to do so than with the addition of some very Canadian maple syrup. The result was a sweet and sour drink that went down a bit too easily.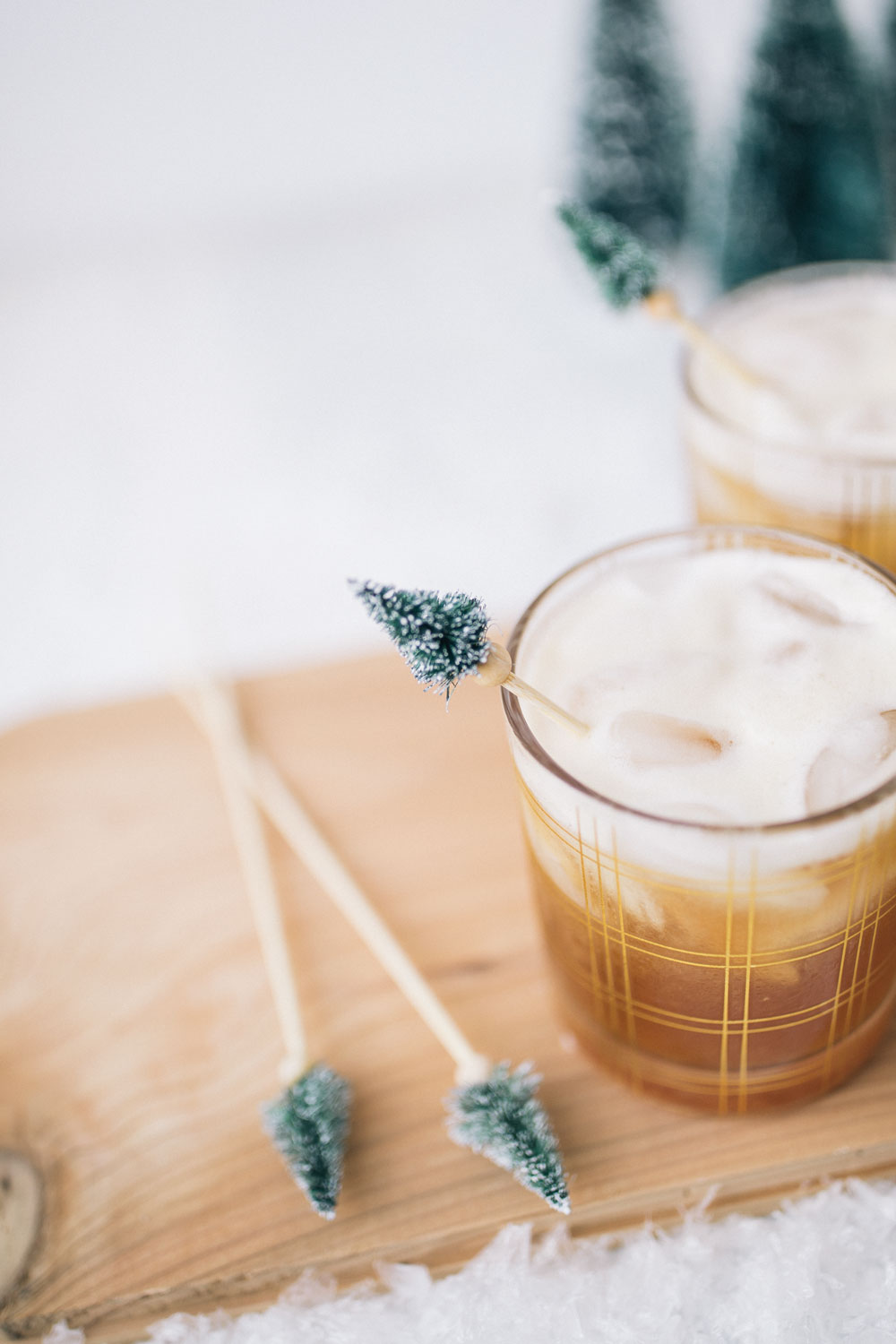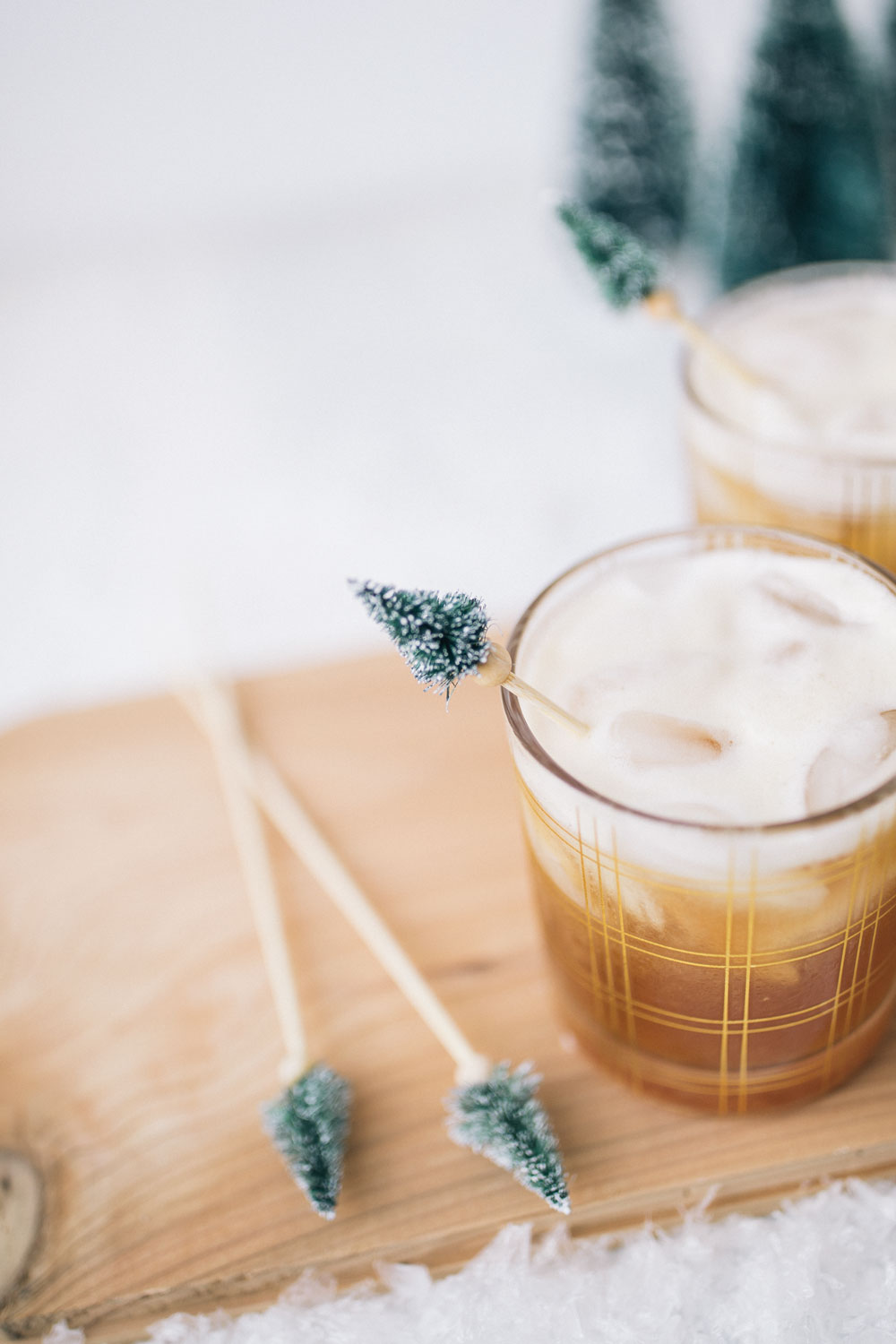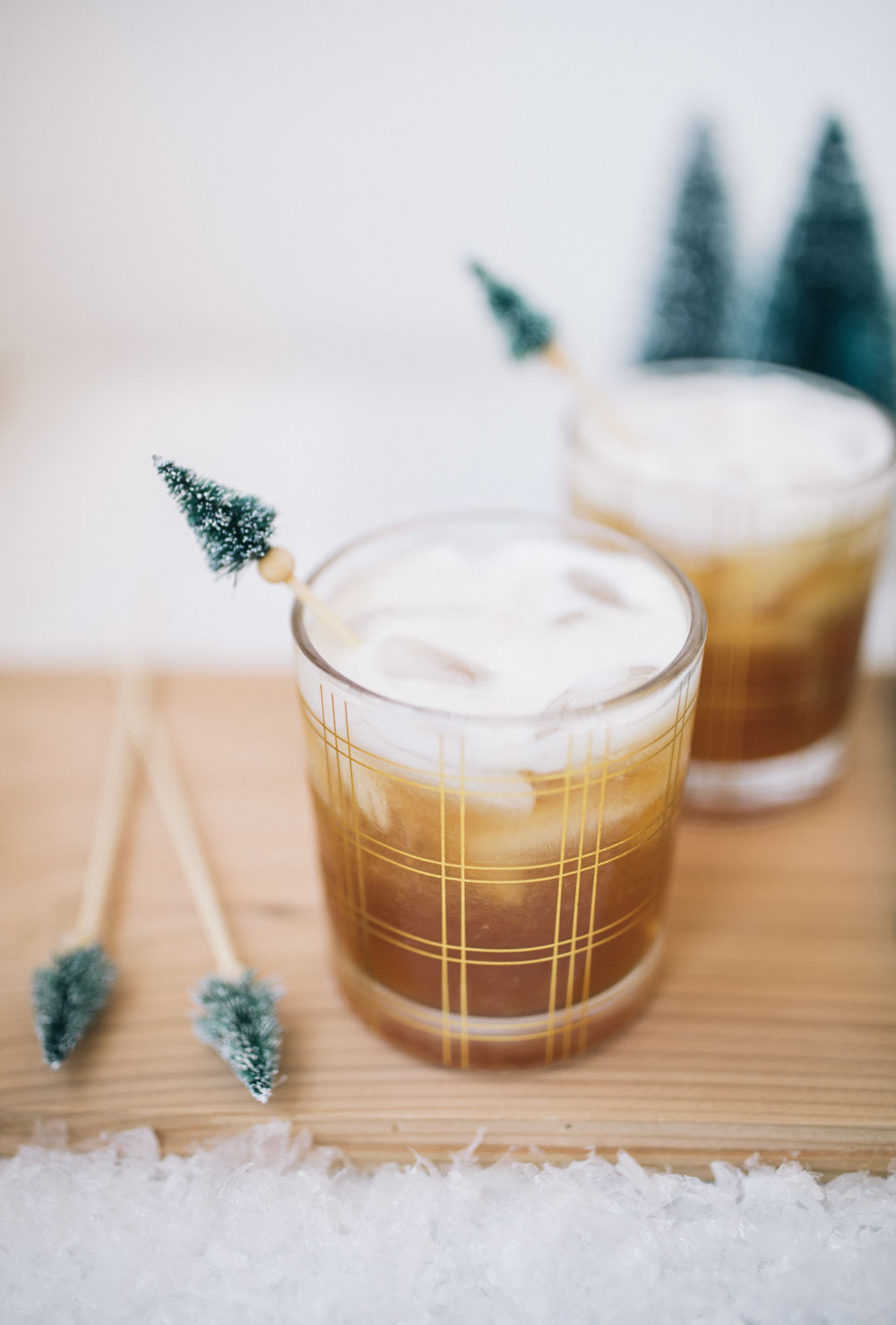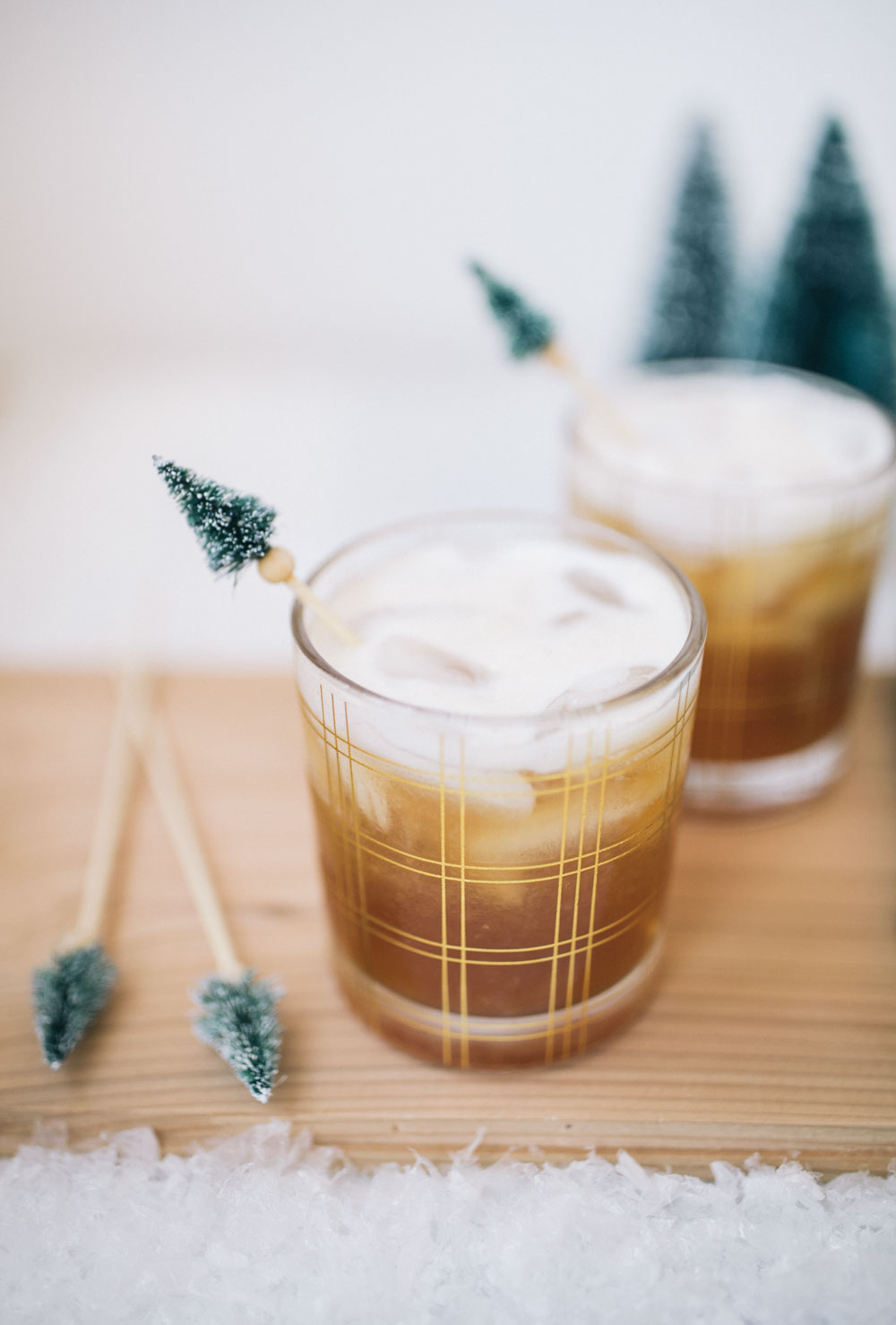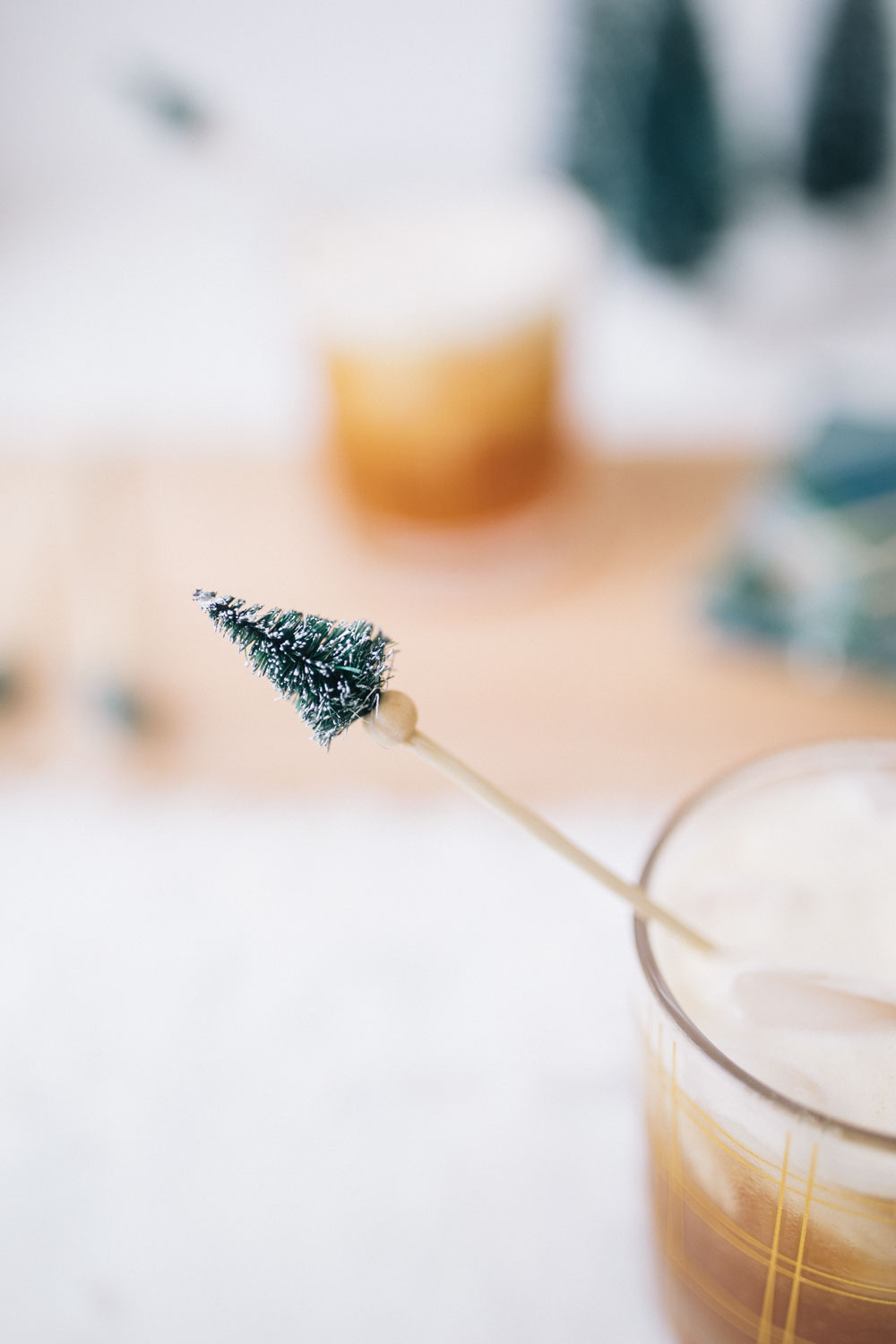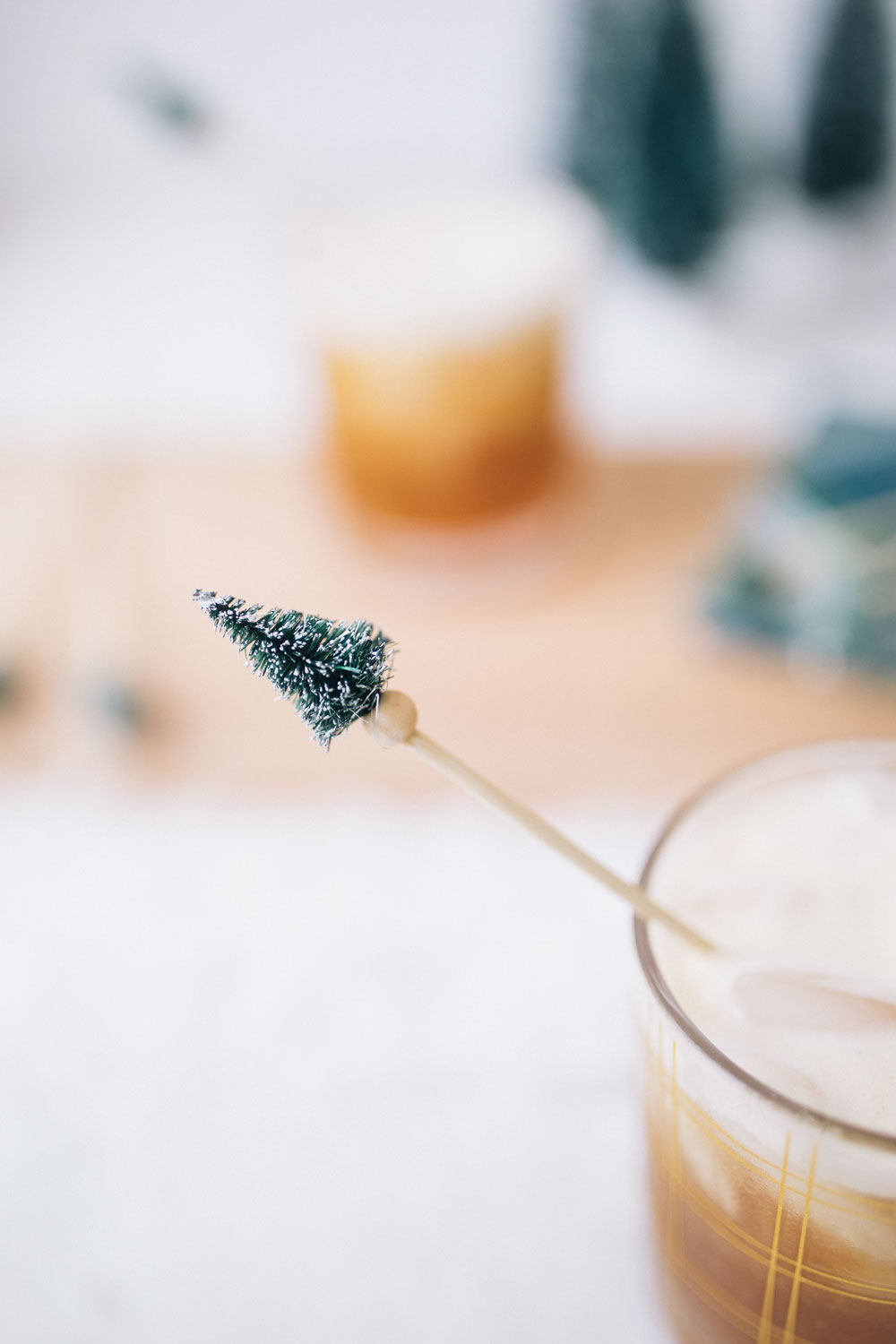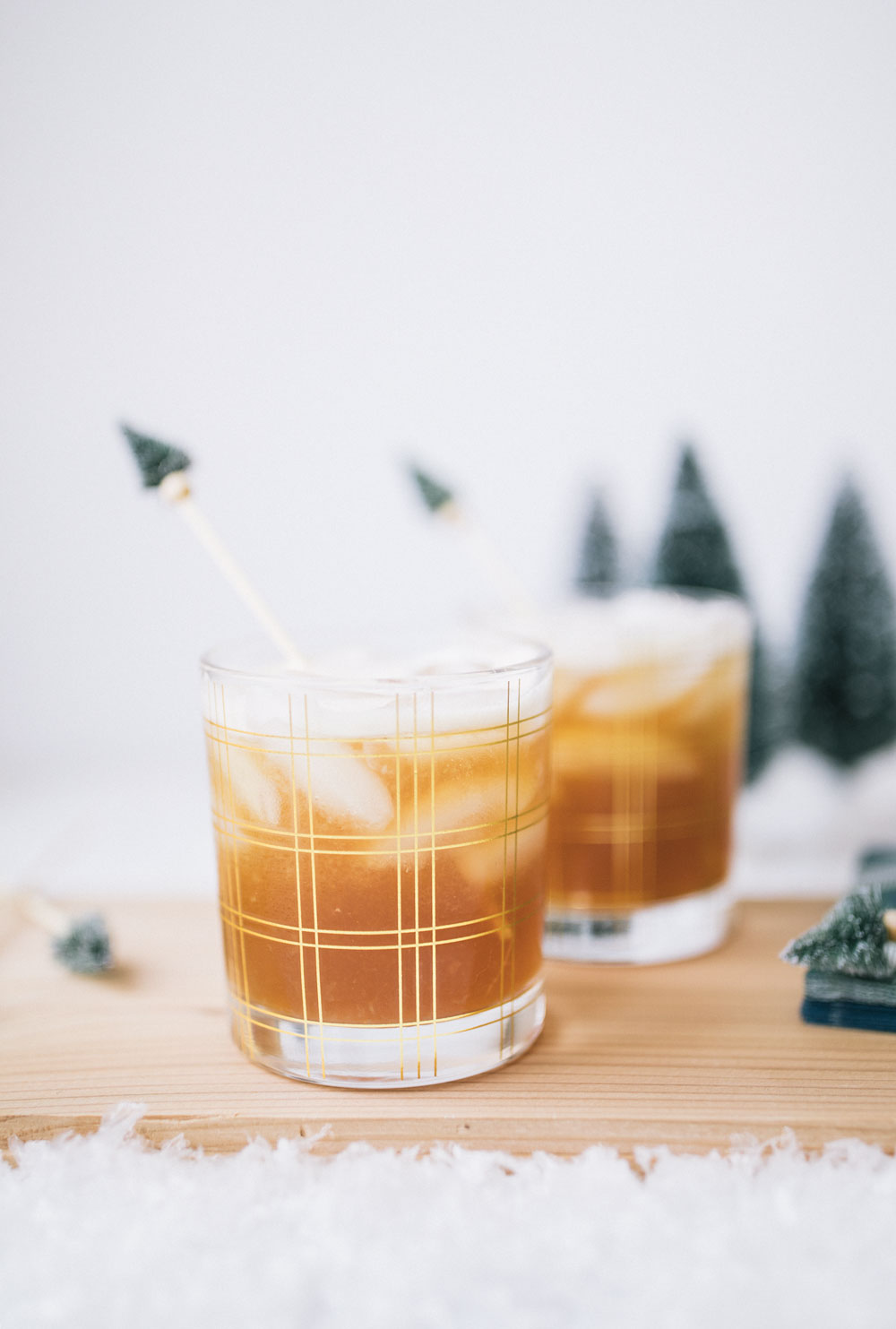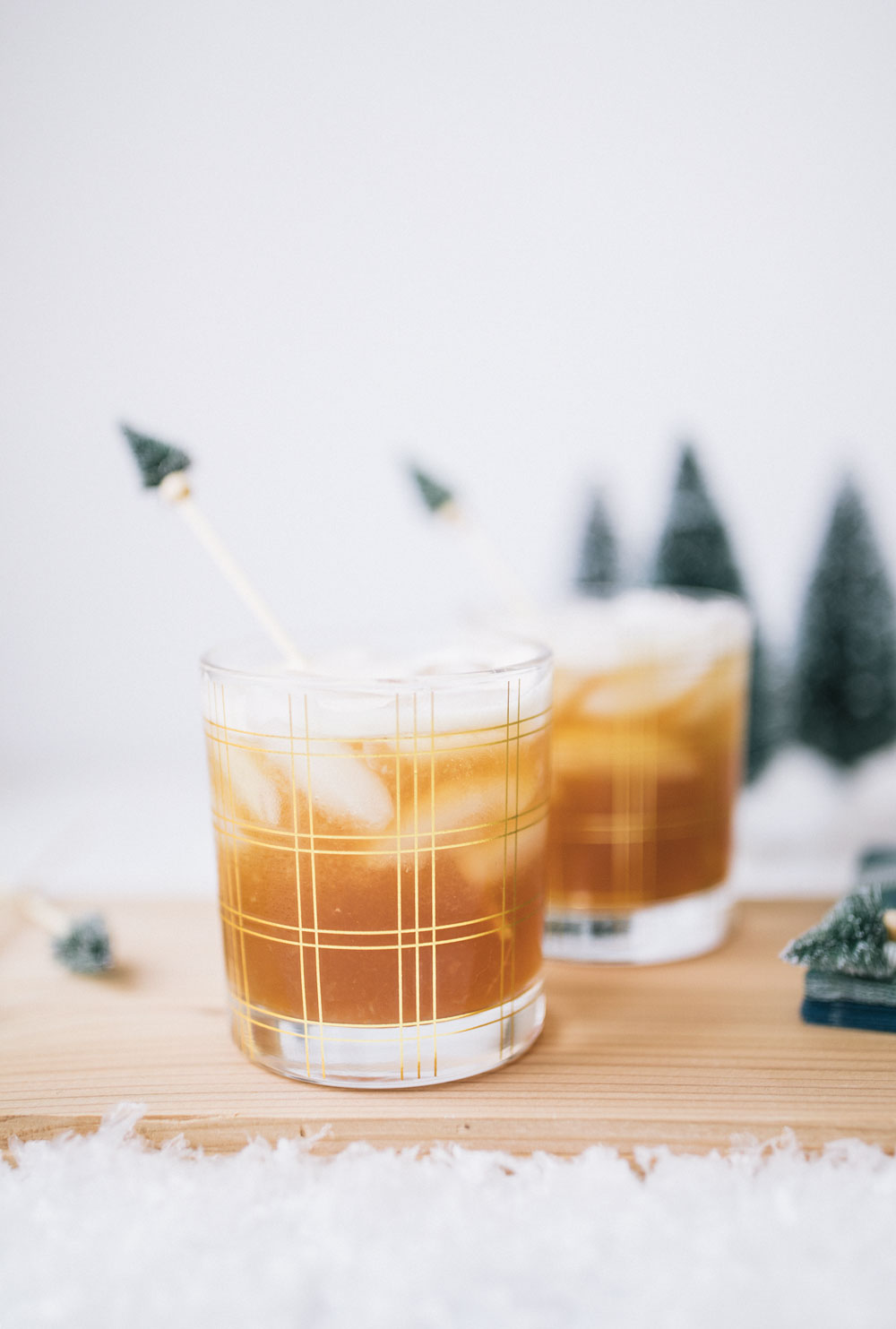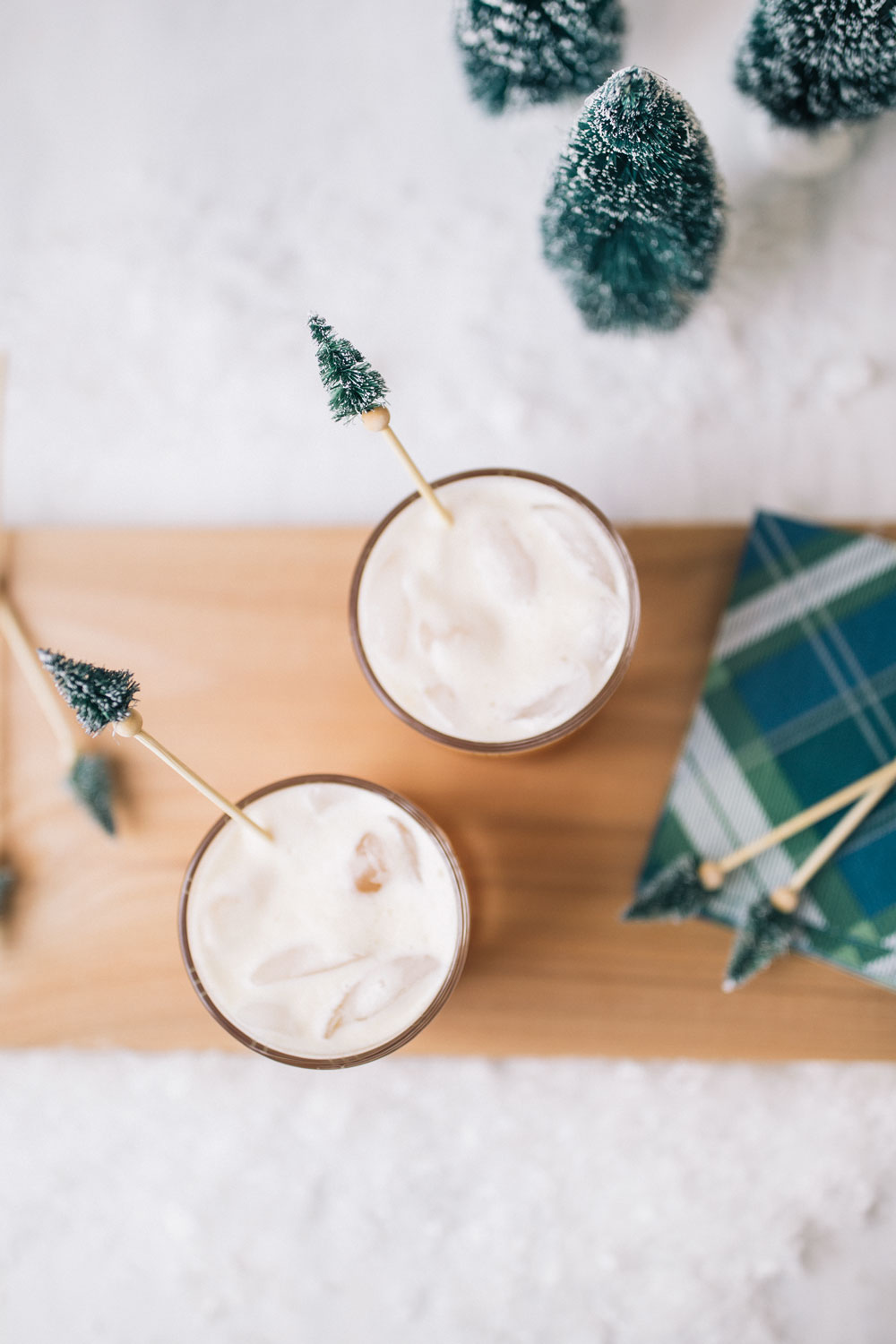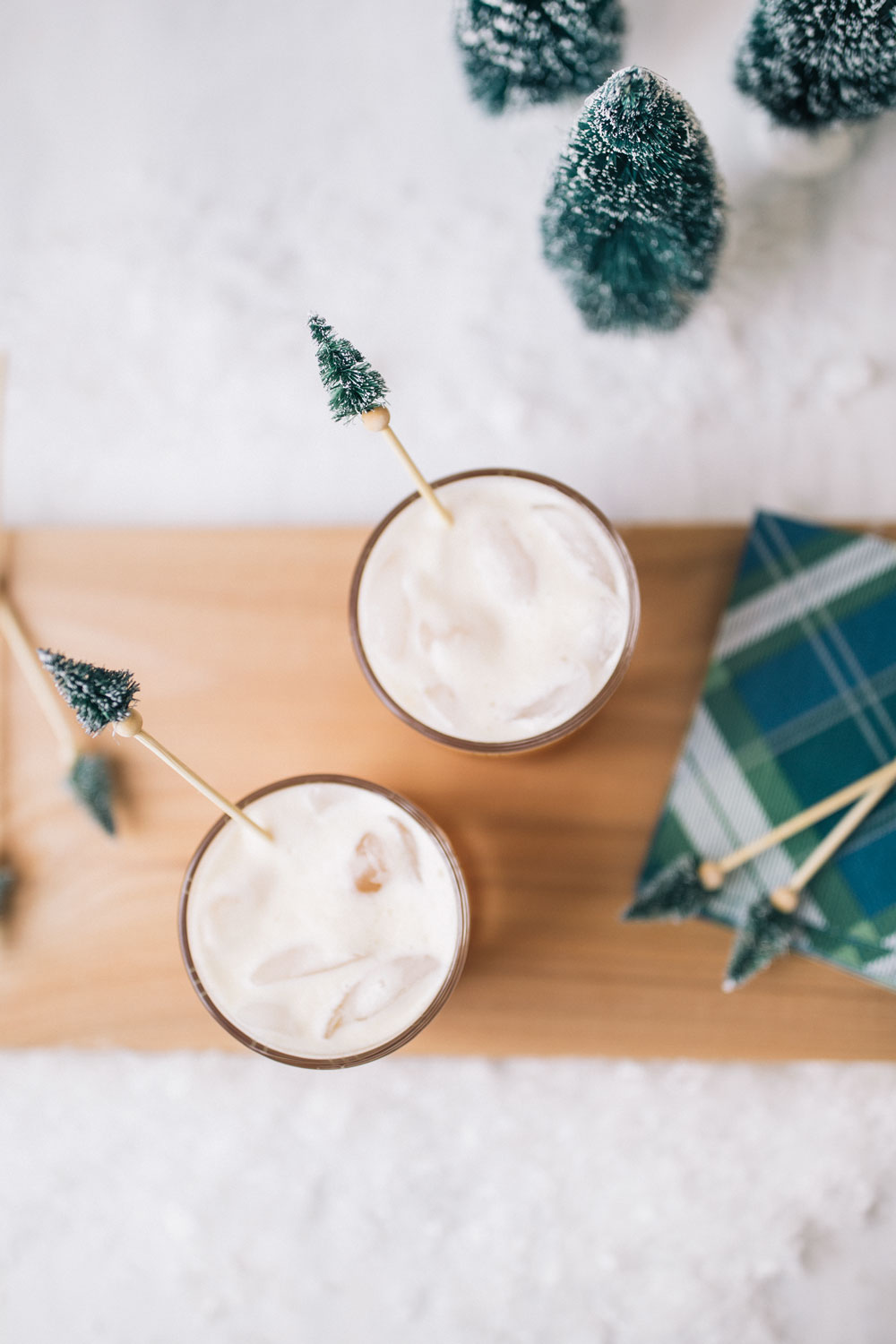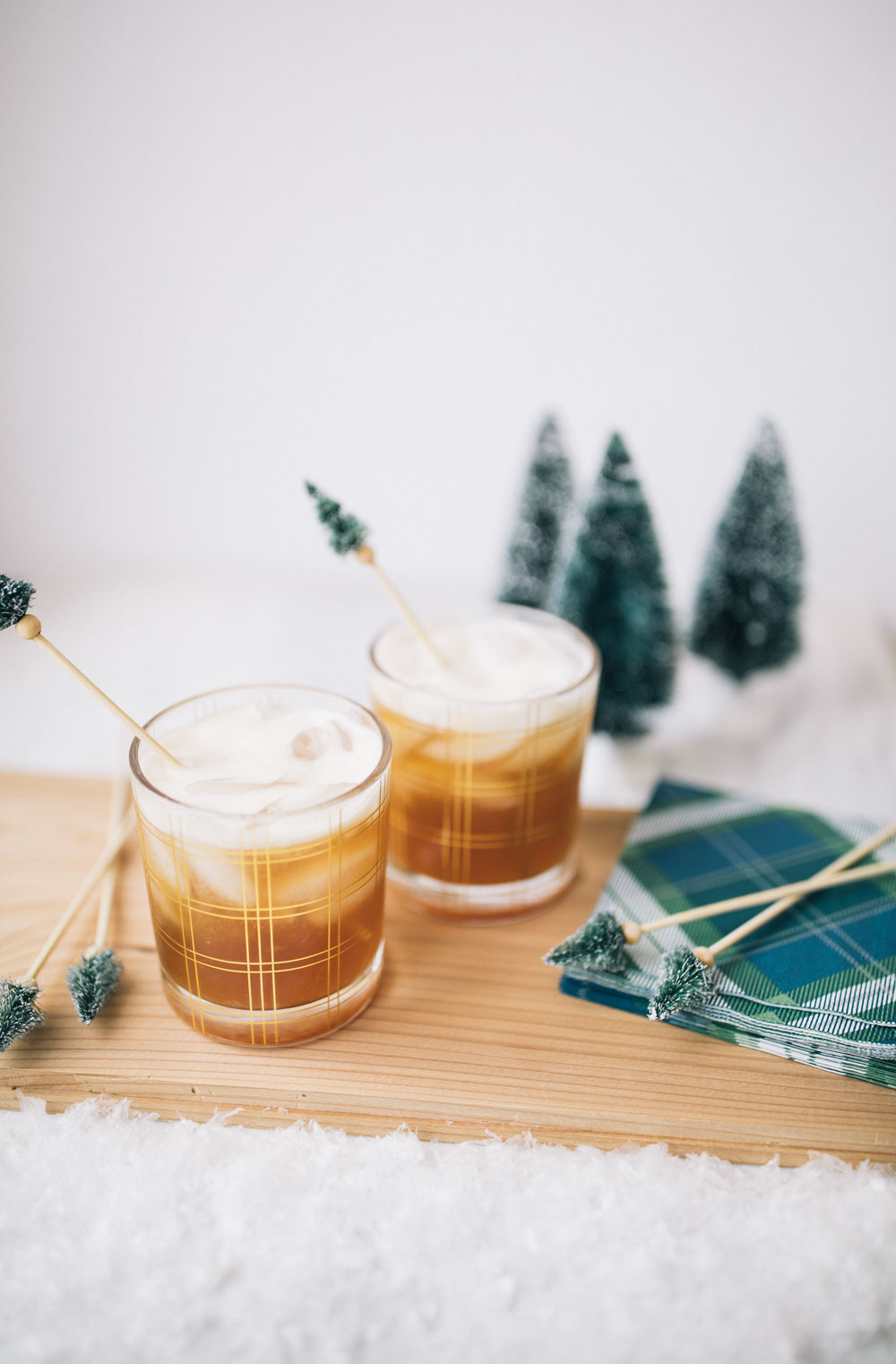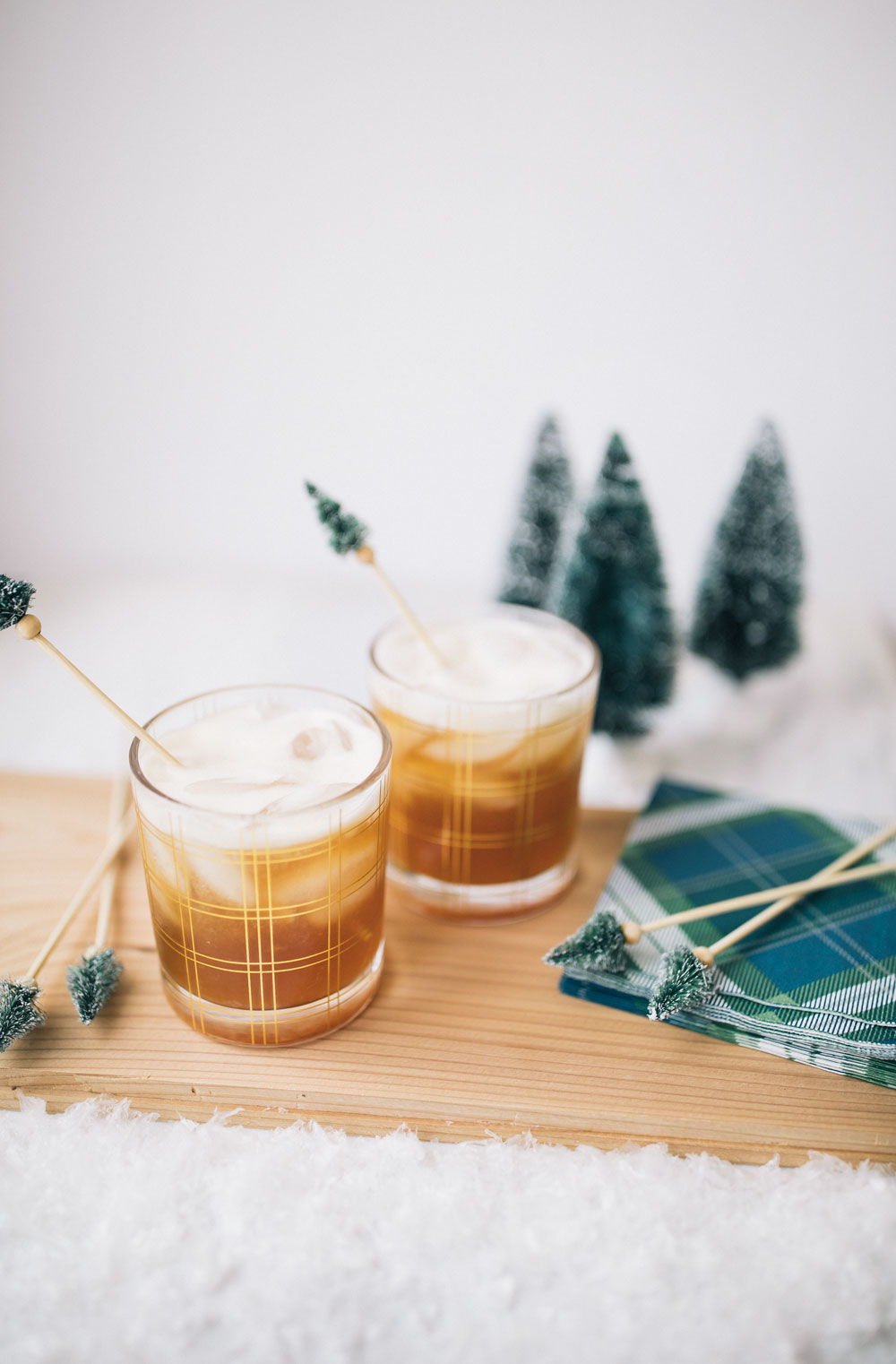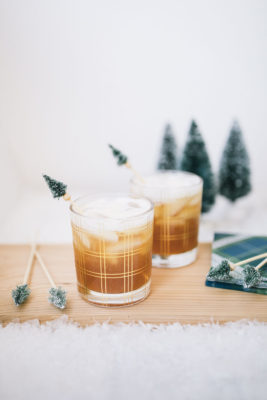 Maple Whiskey Sour
2016-12-13 14:04:02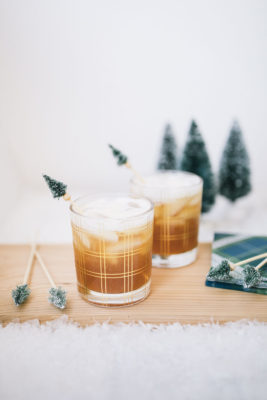 Serves 1
A classic whiskey sour with a maple infused twist
Ingredients
1/2 oz real maple syrup (get the good stuff, guys!)
3 dashes angostura bitters
Juice of 1 lemon
1oz burbon
1 egg white
Ice
Instructions
Add maple syrup, lemon juice, angostura bitters, bourbon and the egg white to a cocktail shaker.
Close the shaker and shake vigorously (and I mean vigorously) for 15-20 seconds.
Carefully open the lid and add in a handfull of ice.
Close the cocktail shaker and shake again until the shaker becomes cold.
Strain the cocktail into a glass filled with ice. Your cocktail should be nice and frothy at the top from the egg white.
Garnish with a lemon twist or one of these adorable Christmas tree cocktail stirrers.
Adapted from Brooklyn Homemaker
The Blondielocks | Life + Style https://www.theblondielocks.com/