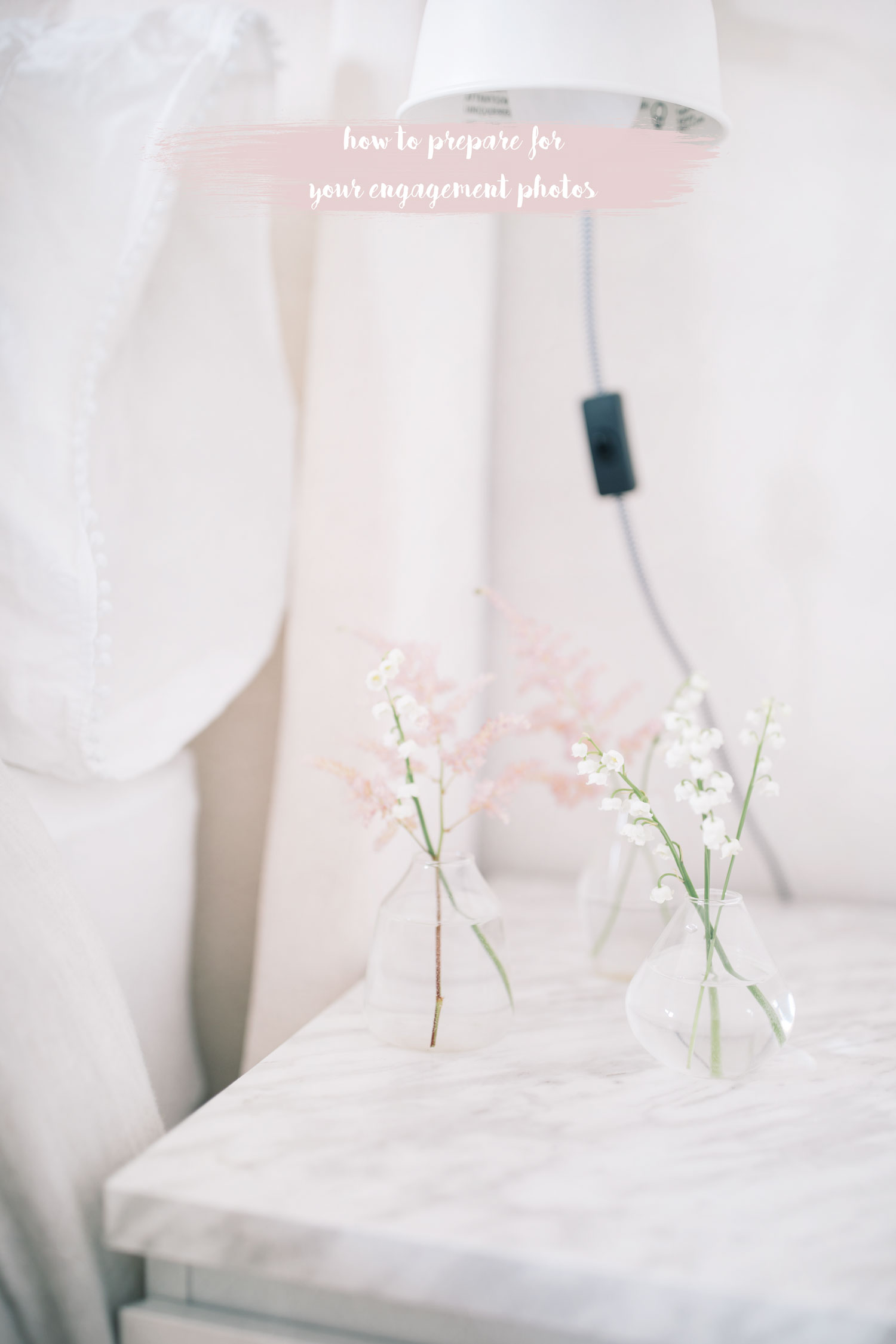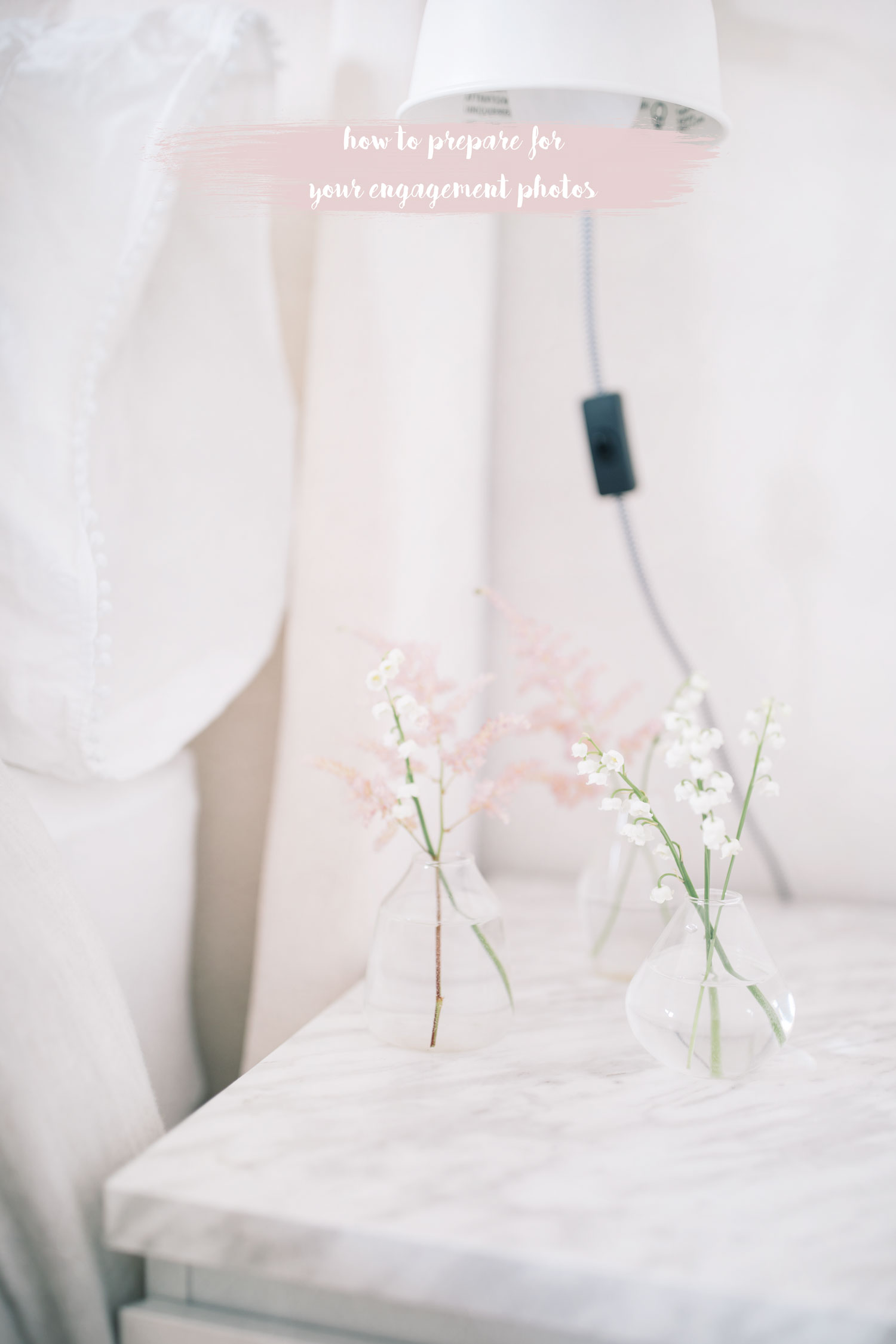 It has already been 4 months since Jamie popped the question and I can hardly believe that our engagement session is just 1 month away! I still can't get over the mere fact that I am engaged but it's all becoming so real, especially as our engagement photo session gets closer and closer. Planning a wedding is a ton of work and I've realized that even the smallest details like prepping for an engagement session can easily be missed so I thought that it would be helpful for me, and hopefully for anyone who also has engagement photos on the horizon, to compile a list of all the things, big and small, that you should plan before the big day before the big day.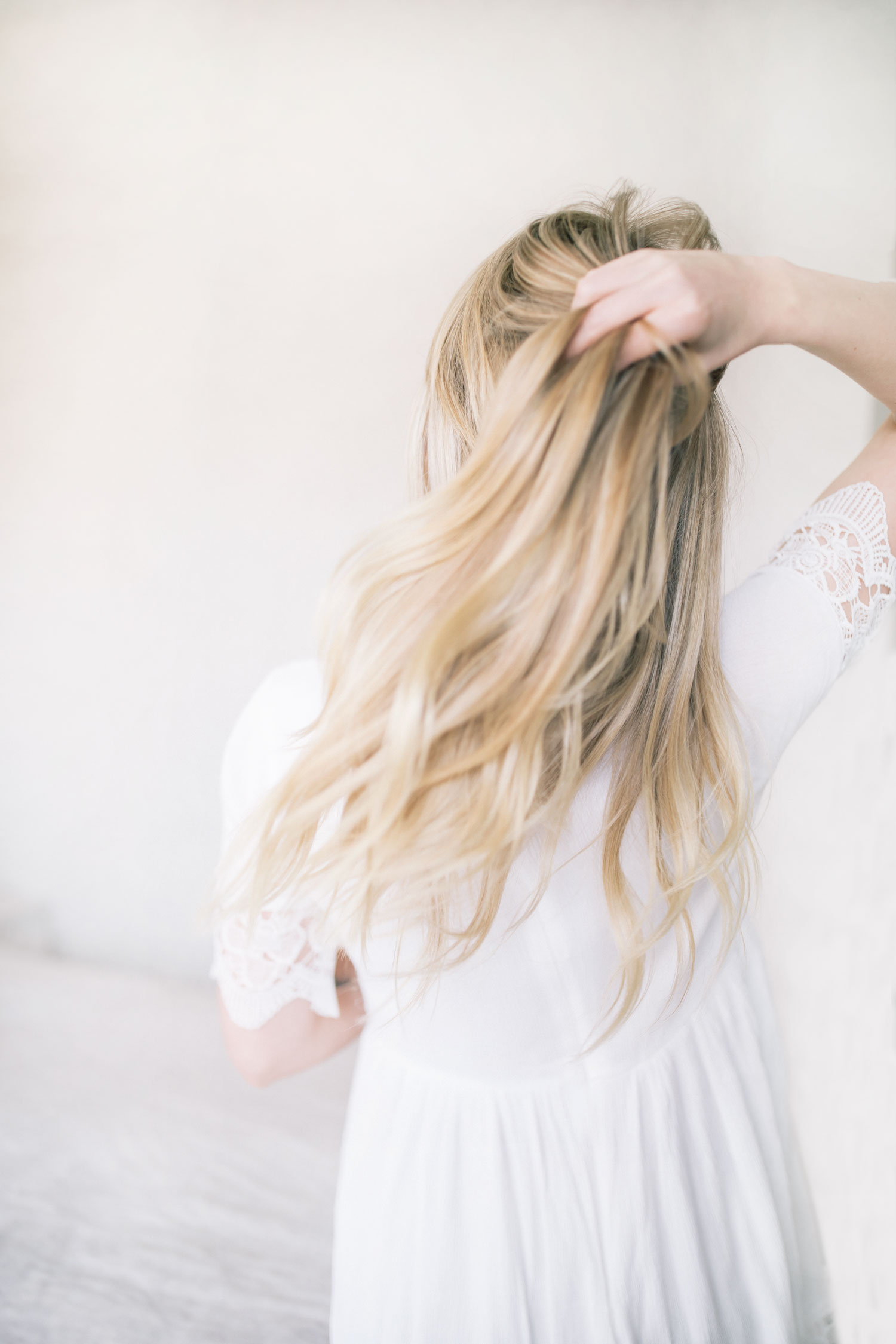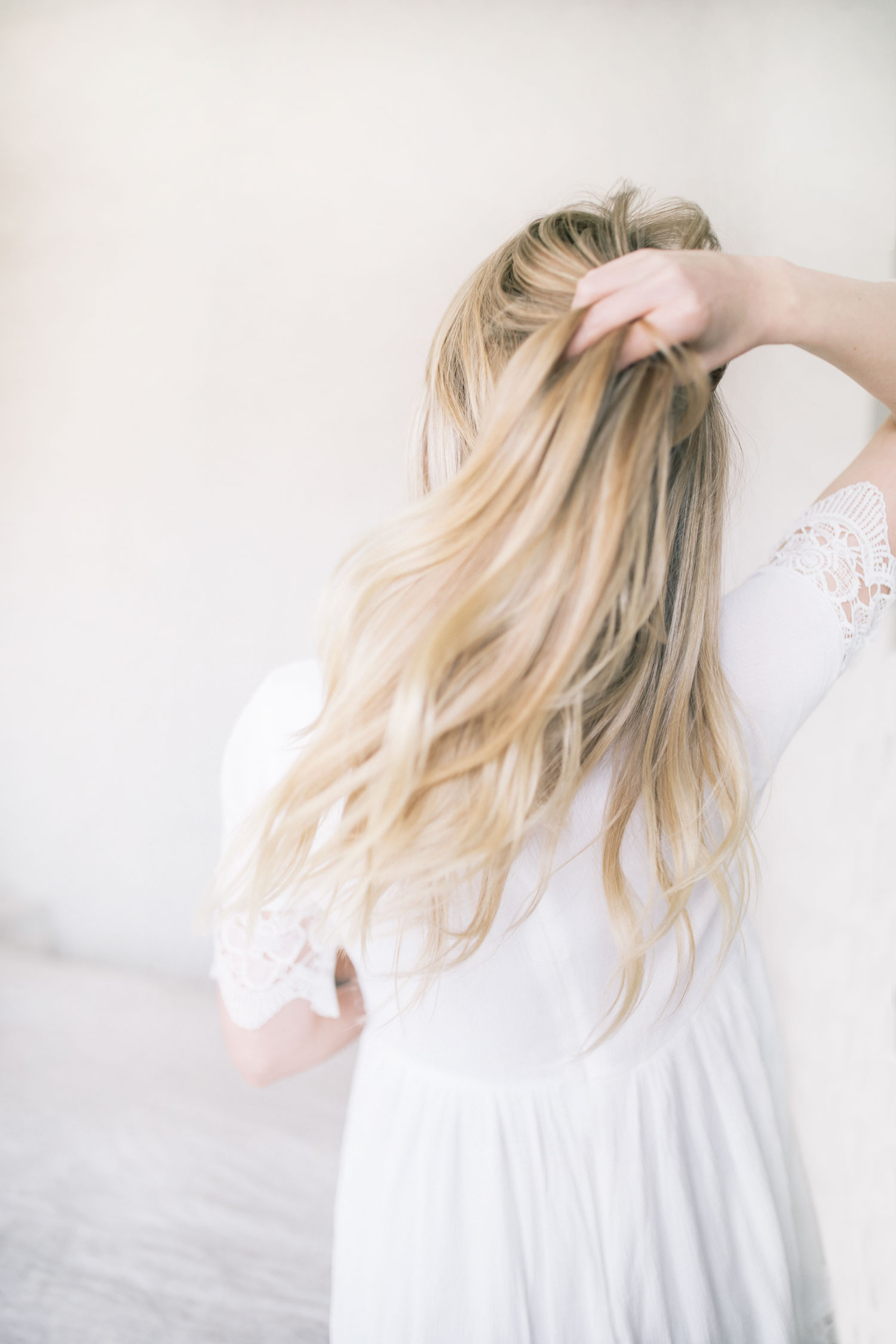 Get your hair styled: In many cases brides-to-be opt to have their hair professionally styled for their engagement shoots, myself included. Not only do I know that my hair is guaranteed to look amazing but it will also be so nice to sit back and relax before the photo session. Besides having my hair styled on the day of our photos, I also recently got my hair coloured and cut so that I'd have fresh locks' when the day comes. I prefer to have my hair cut and coloured a month before a big event because it typically takes some getting used to my hair before I liked myself in photos (so random, I know), but if you prefer having salon fresh hair, I'd say go for a colouring and cut a week before your session.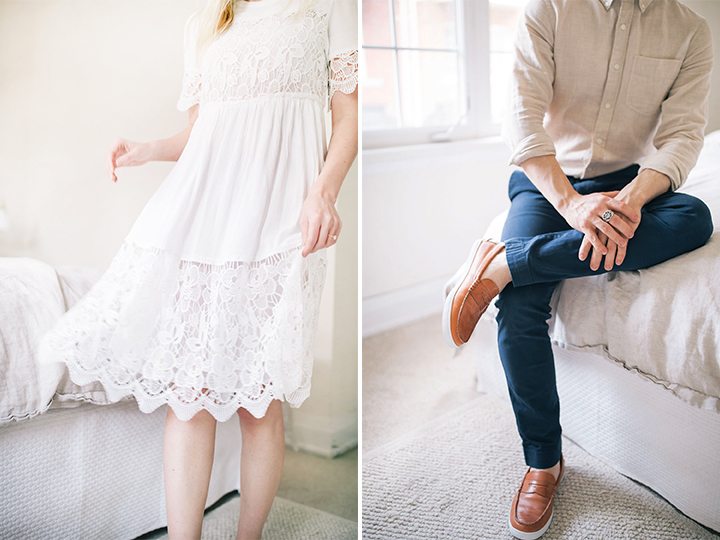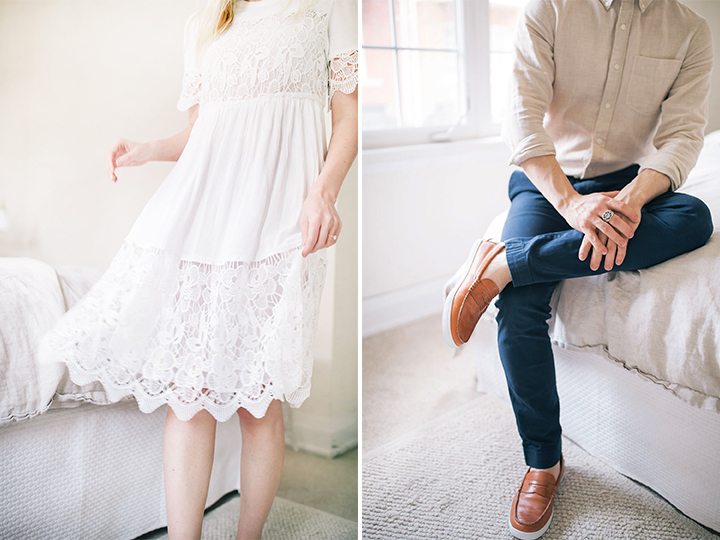 Pick Out Your Outfits: I'd say one of the most, if not the most important aspects of engagement photos is what you will be wearing. First and foremost, the location of which you are shooting your engagement photos should dictate what you will be wearing. For example, are you having a seaside engagement session or an engagement session that takes place in a big city? A seaside engagement would call for something more flowy and easy-breezy while a dressed up look with heels and a tux for your guy would be best suited for a city inspired session. Once you know your location, be mindful that as a couple you should opt to wear something that coordinates rather than matches. Matching outfits can sometimes come off as too kitschy whereas if you are well coordinated the photos will look much more natural. It's also important to remember to dress as yourself so that you are comfortable having your photos taken and when you look back on your photos in 10, 20, 30 years you are still happy with your choices. It's so easy to want to be trendy but I say if you stick with classic pieces you feel comfortable in, you will love your photos now and forever.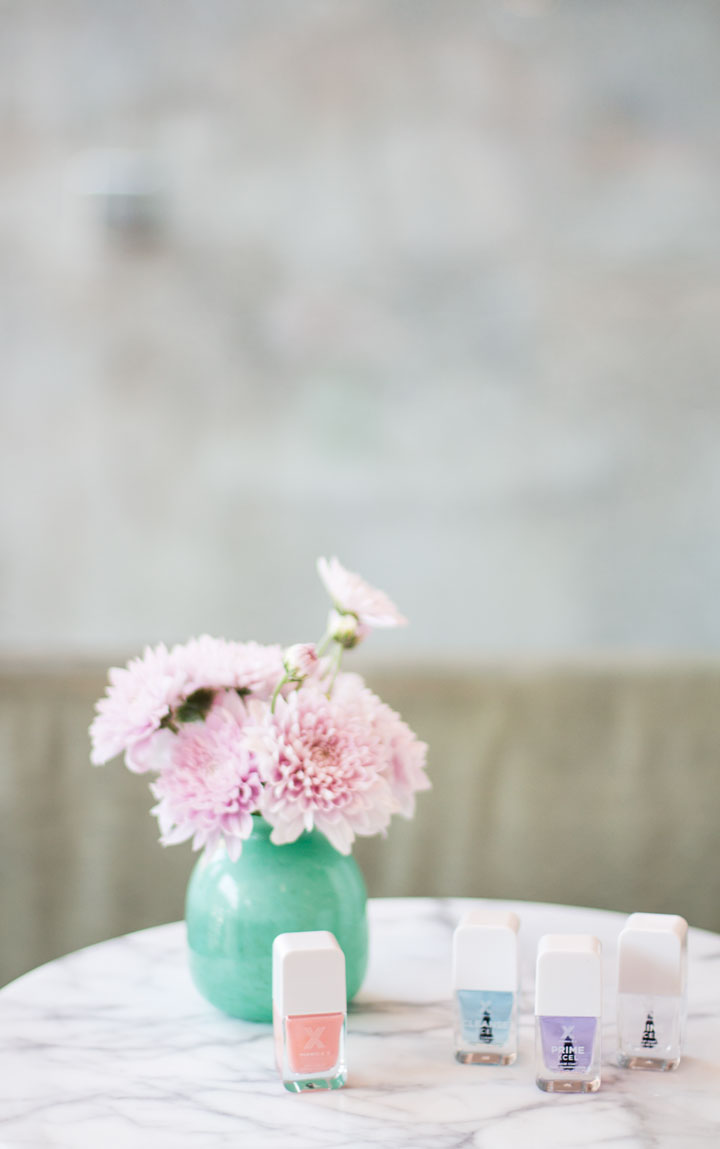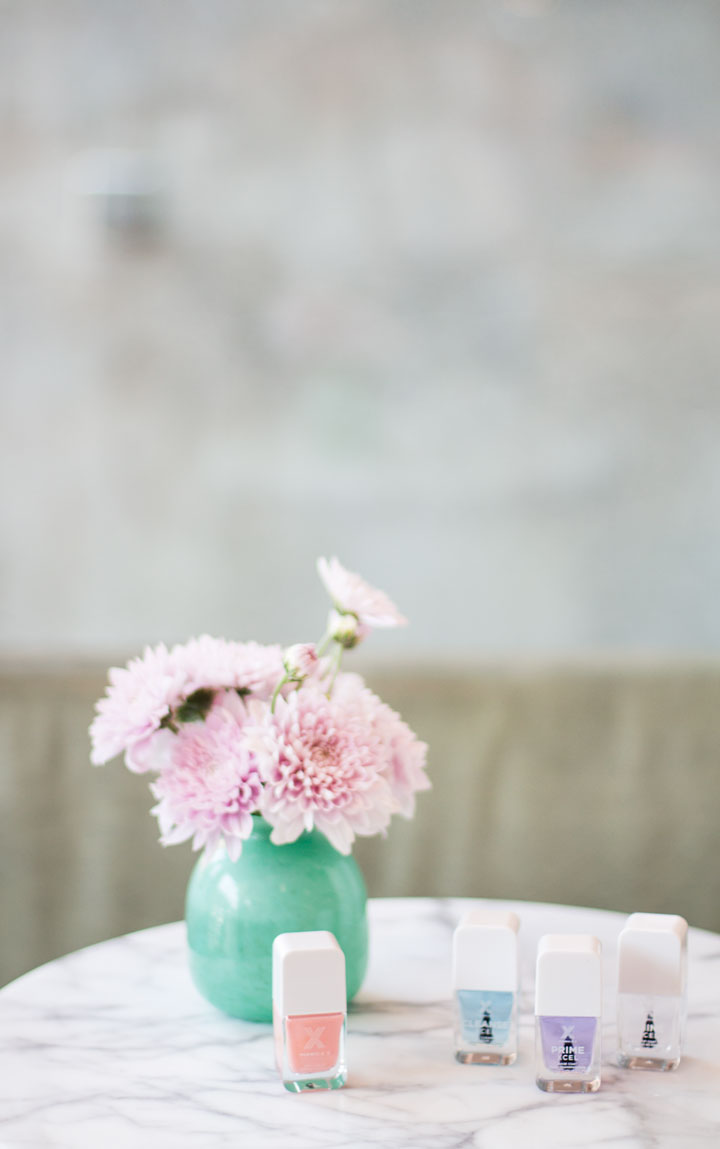 Prep your skin, nails and Beauty Look: Just as you want to look your best on your wedding day, it is equally as important to feel your best on the day of your engagement session. For me, it is a priority to take note of all of the little details such as having glowing, tanned skin, prepping my nails by getting a manicure and pedicure and of course having my make-up look flawless. As with the outfit and hair, I think that it is important to be mindful that you want to look like yourself when getting your photos taken. I don't suggest trying anything too outside of the box with your makeup look rather opt for a natural look that will show up well on camera. Think a bronzed glowing completion with natural colours on the eyes and cheeks. If you want to add some glamour, try a set of false lashes, they will make your eyes really pop!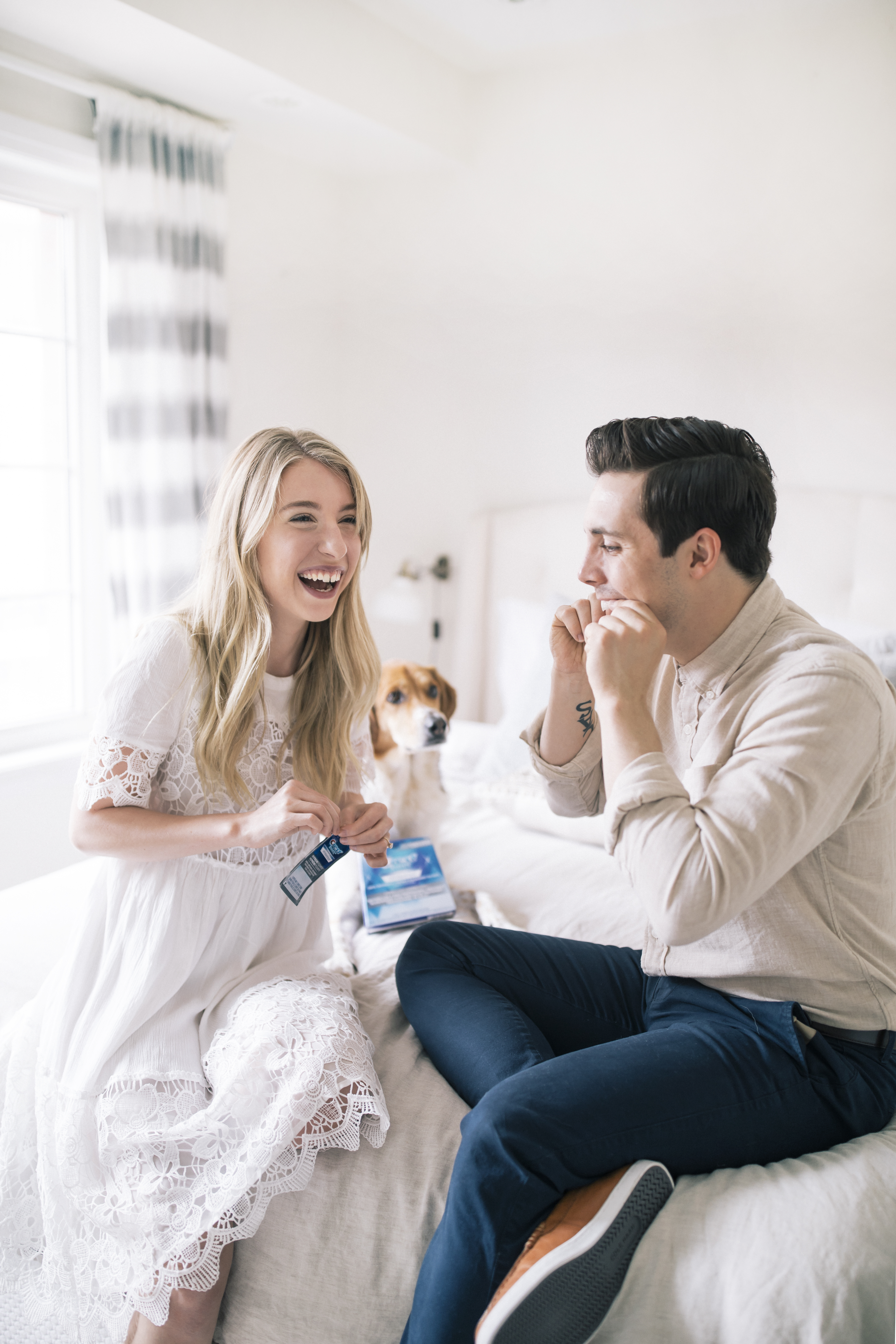 Smile for The Camera: Admittedly, since getting engaged I've found myself smiling a heck of a lot more. I'm expecting that smile to last well into our honeymoon and beyond so I want to make sure that both mine and Jamie's smiles look as pearly white as possible. We are a month out from our engagement photos so the both of us have recently started using Crest 3D White Supreme FlexFit Whitestrips so that our smiles will be extra bright when photo time rolls around. Crest 3D White Supreme FlexFit Whitestrips are simple to apply and stretch and attach easily to my teeth. I simply leave them on for an hour and when I'm finished my teeth feel much whiter. I'm so excited to see the end result of these strips that give dentist results without the money or time commitment. PS: if you are wondering like I was, no these strips do not harm your tooth enamel.
Relax: Wedding planning can be overwhelming, so the engagement session should be a time where you can relax as a couple and just enjoy being together. For those that aren't used to having their photos taken, I'd suggest that you lovely ladies let your partner know what to expect during the engagement session. By simply showing your partner what your photographers' photos look like it will give your guy a good idea of the style you're going for and some ideas for how he should pose and interact with you his fiancé. Jamie's brother and his fiancé gave us a great tip the other night saying that it might be a nice idea to get a couples massage the day that we are getting out photos shot. I loved the idea and think that it will be such a such a great way to relax, unwind and connect with Jamie before having to have our photos taken.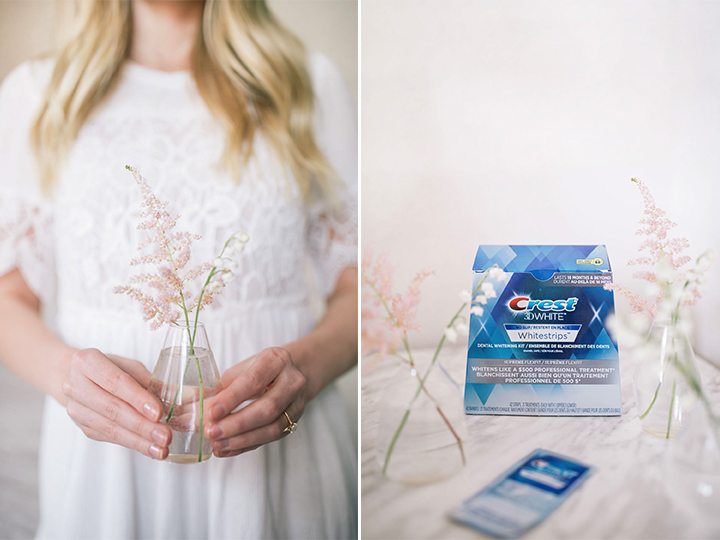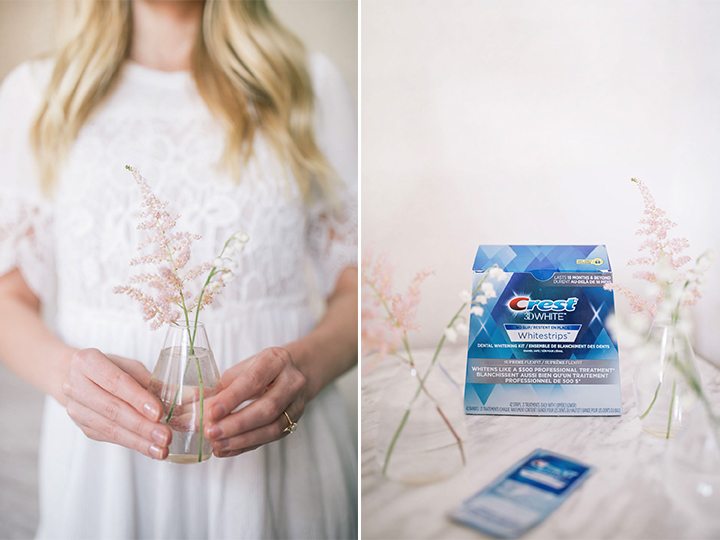 Thank you to Crest for Partnering on this Post