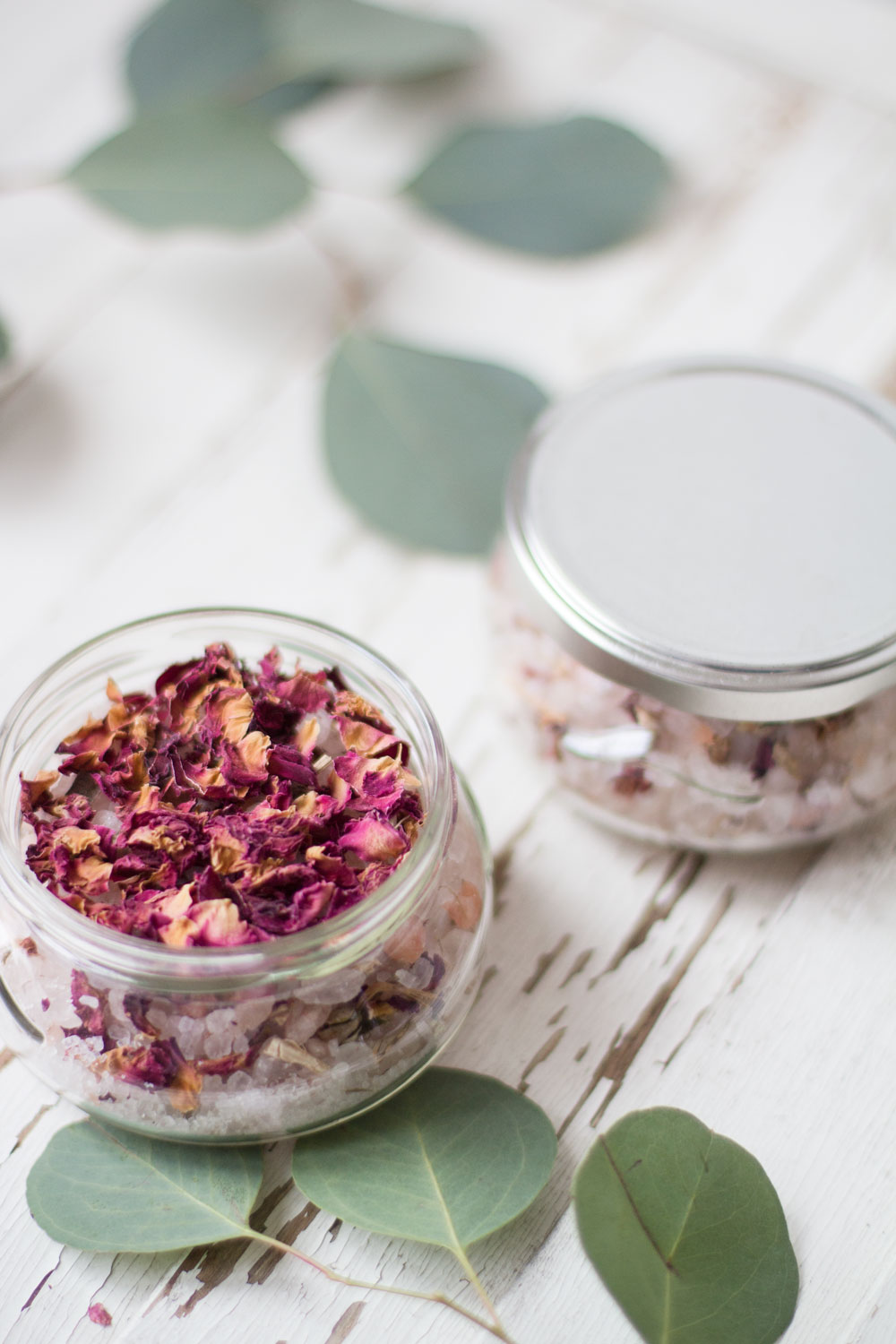 Taking baths is one of the absolute best ways to relax at the end of a long day. Whether you take a nightly bath for the ritual of it or only take them when you can squeeze in a littttle extra time, there is truly nothing quite like sinking into a tub of warm water and chilling out. When it comes to taking a bath my salts of choice have always been pretty basic, a bit epsom and I was good. Recently though I have come to discover that adding a little extra something to my bath like essential oils and even pink salts have been a great way to bring a spa like tranquility into my bathtub. With Mother's Day this Sunday I think that these little pre packaged bath salts would be the perfect gift to show mom you care. Mom might even feel a bit nostalgic about the fact you made her something for Mother's Day, except this time around its bit more fancy than popsicle sticks and glue.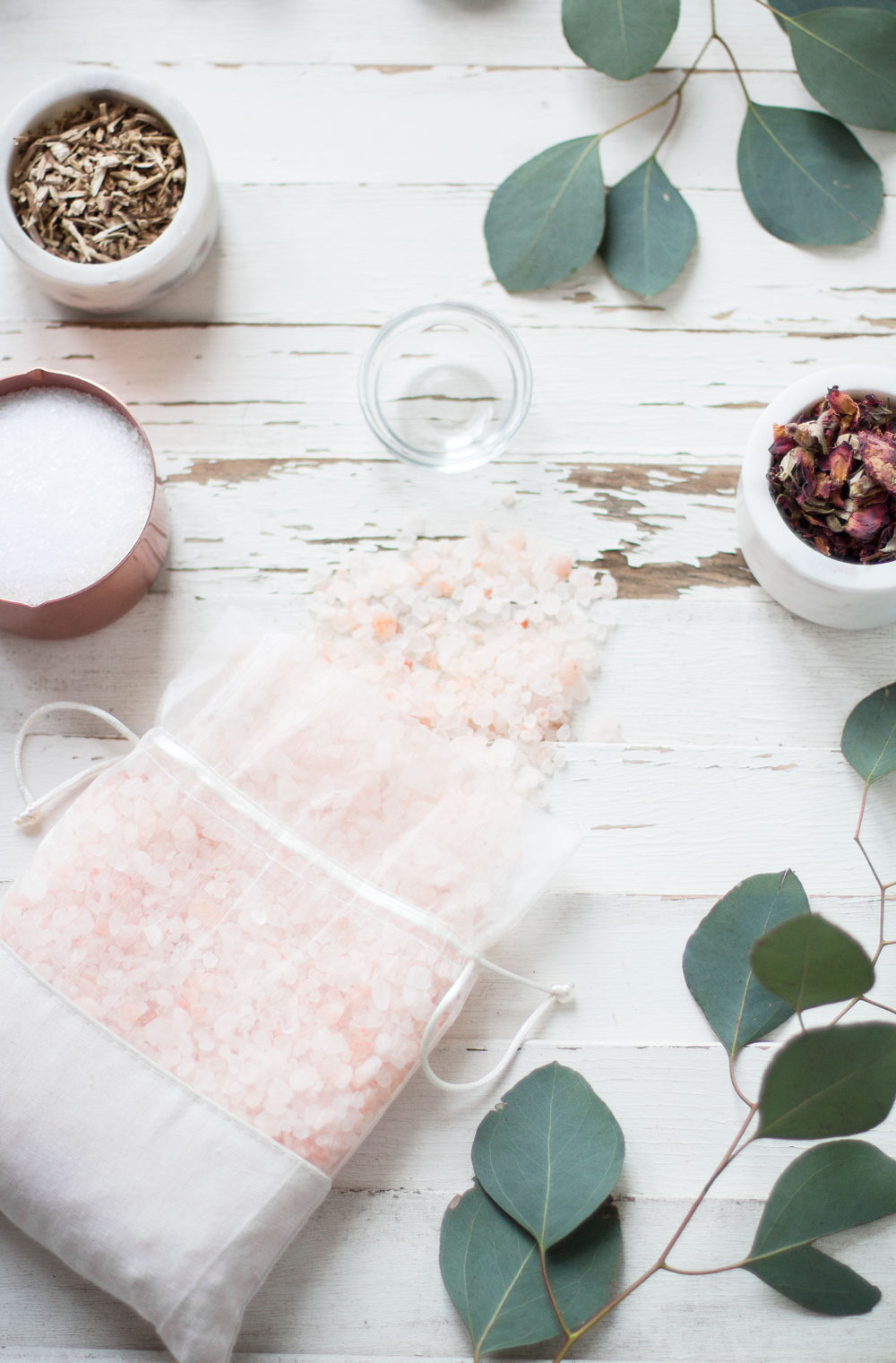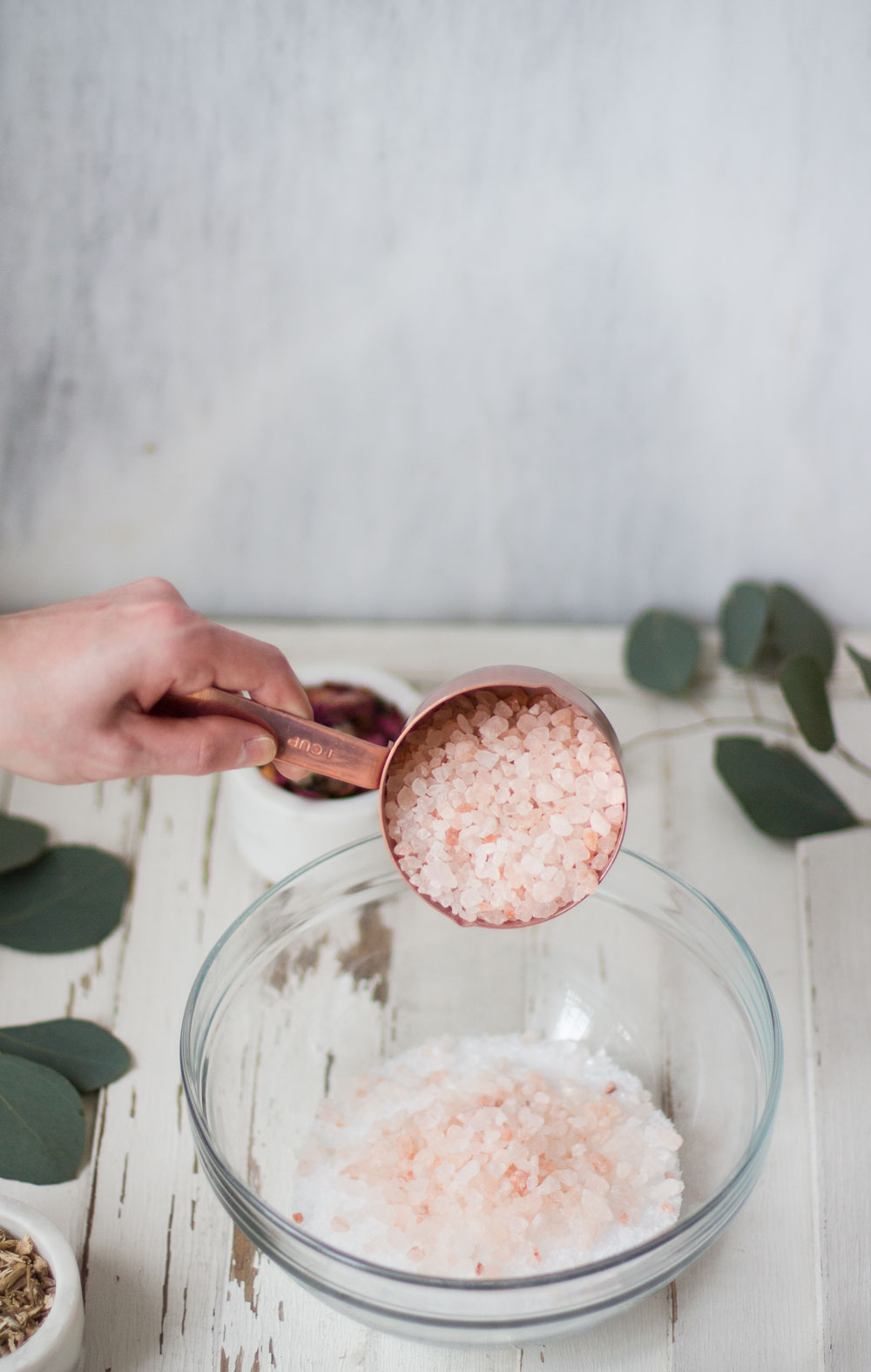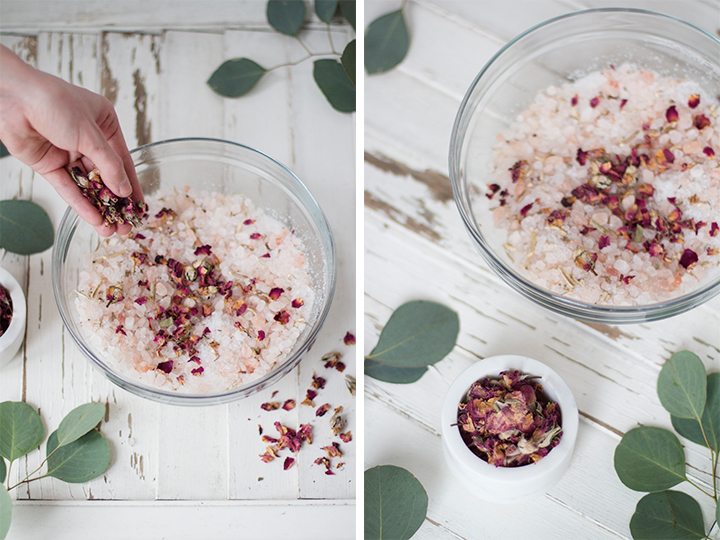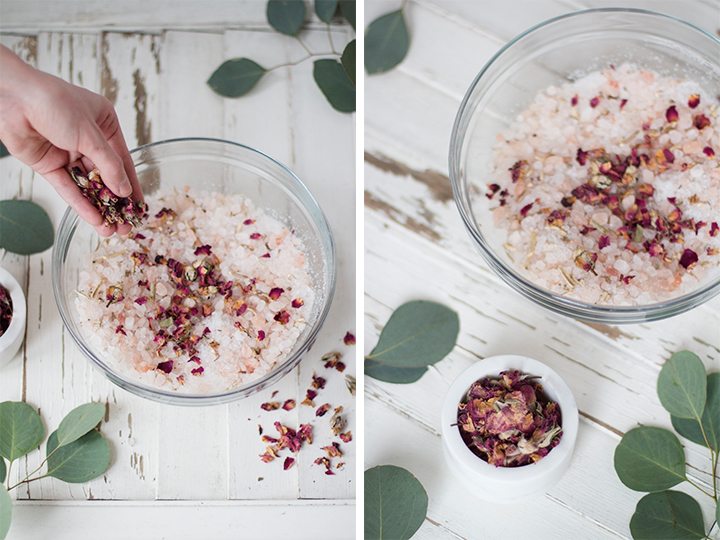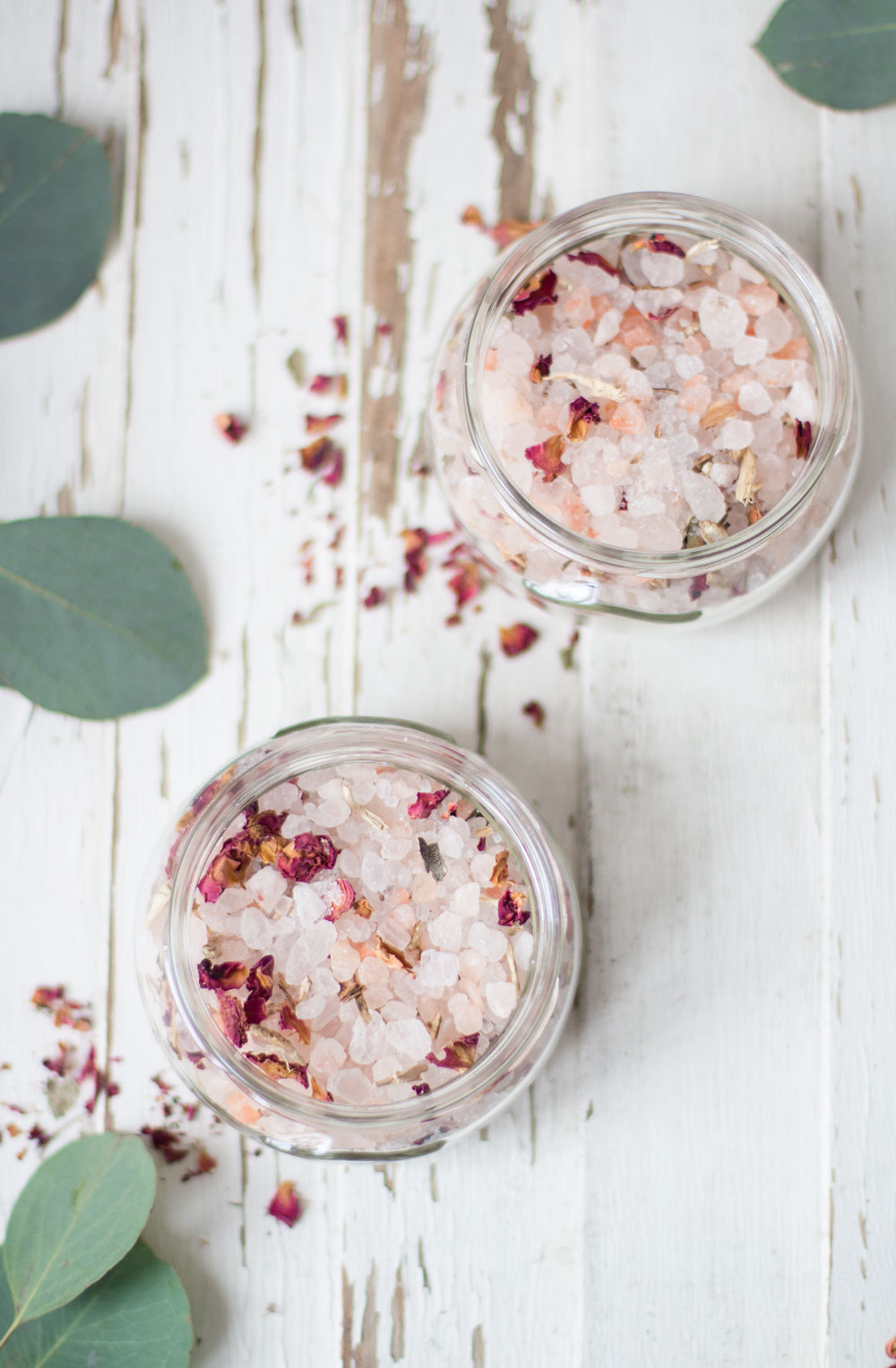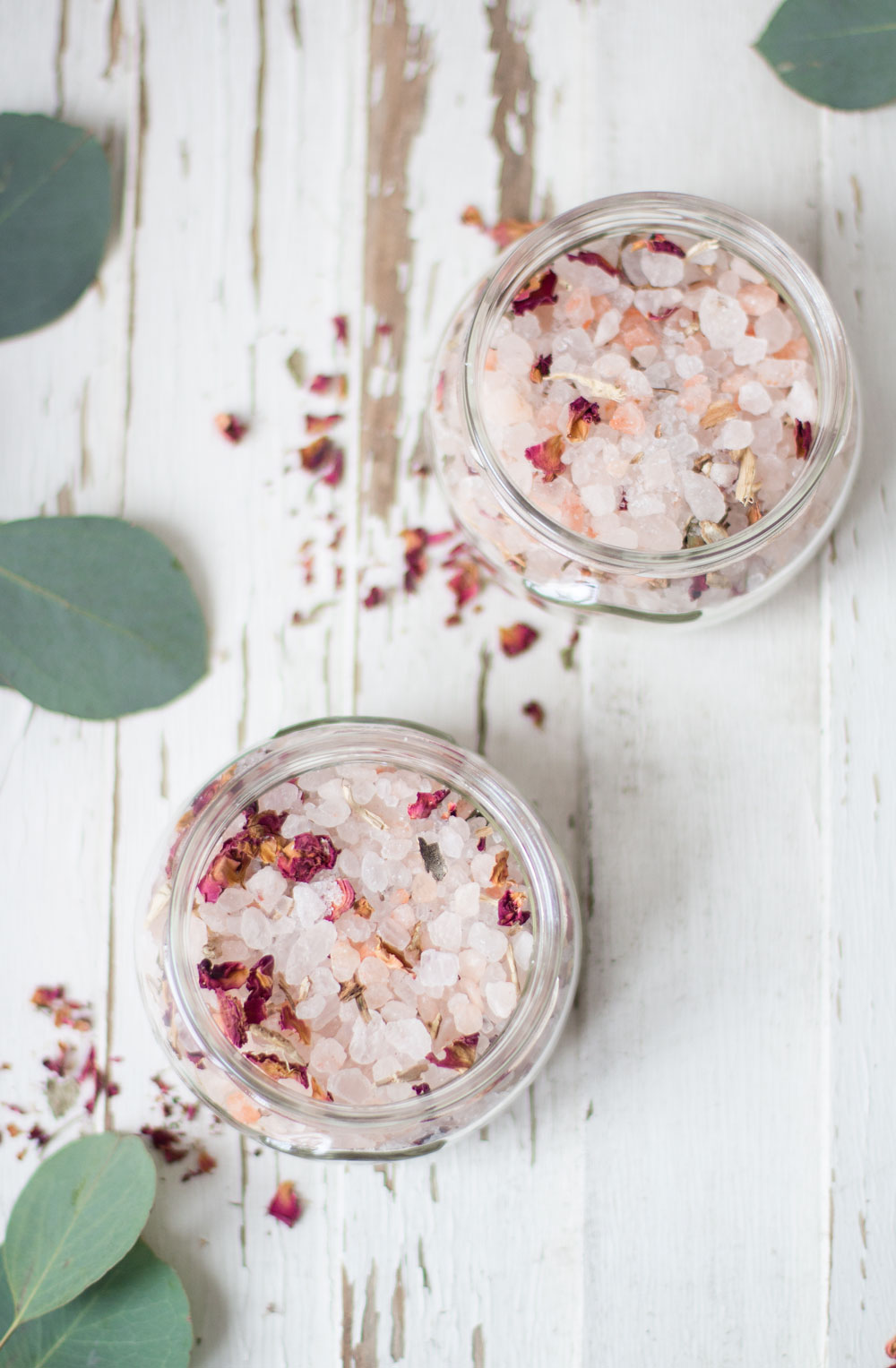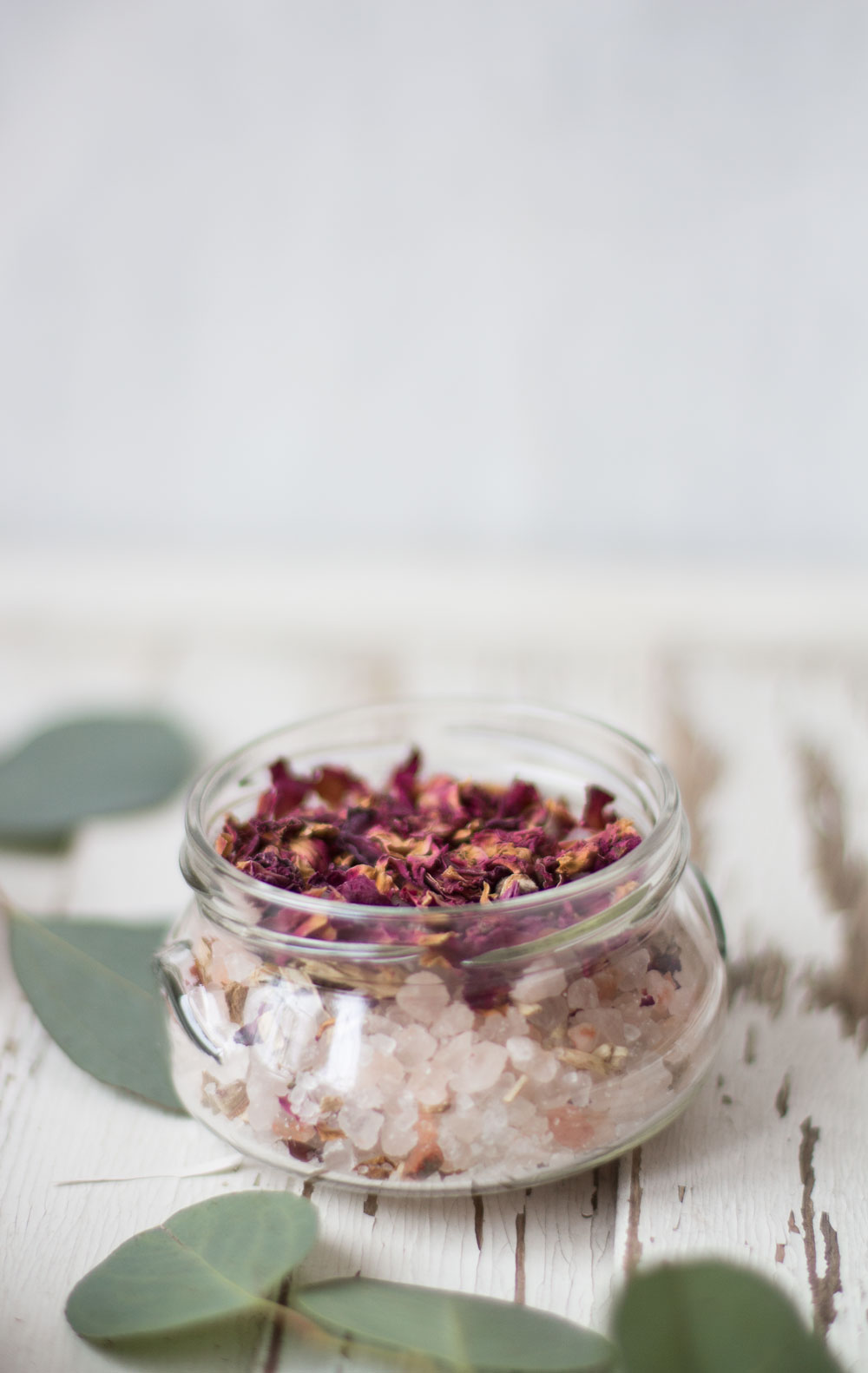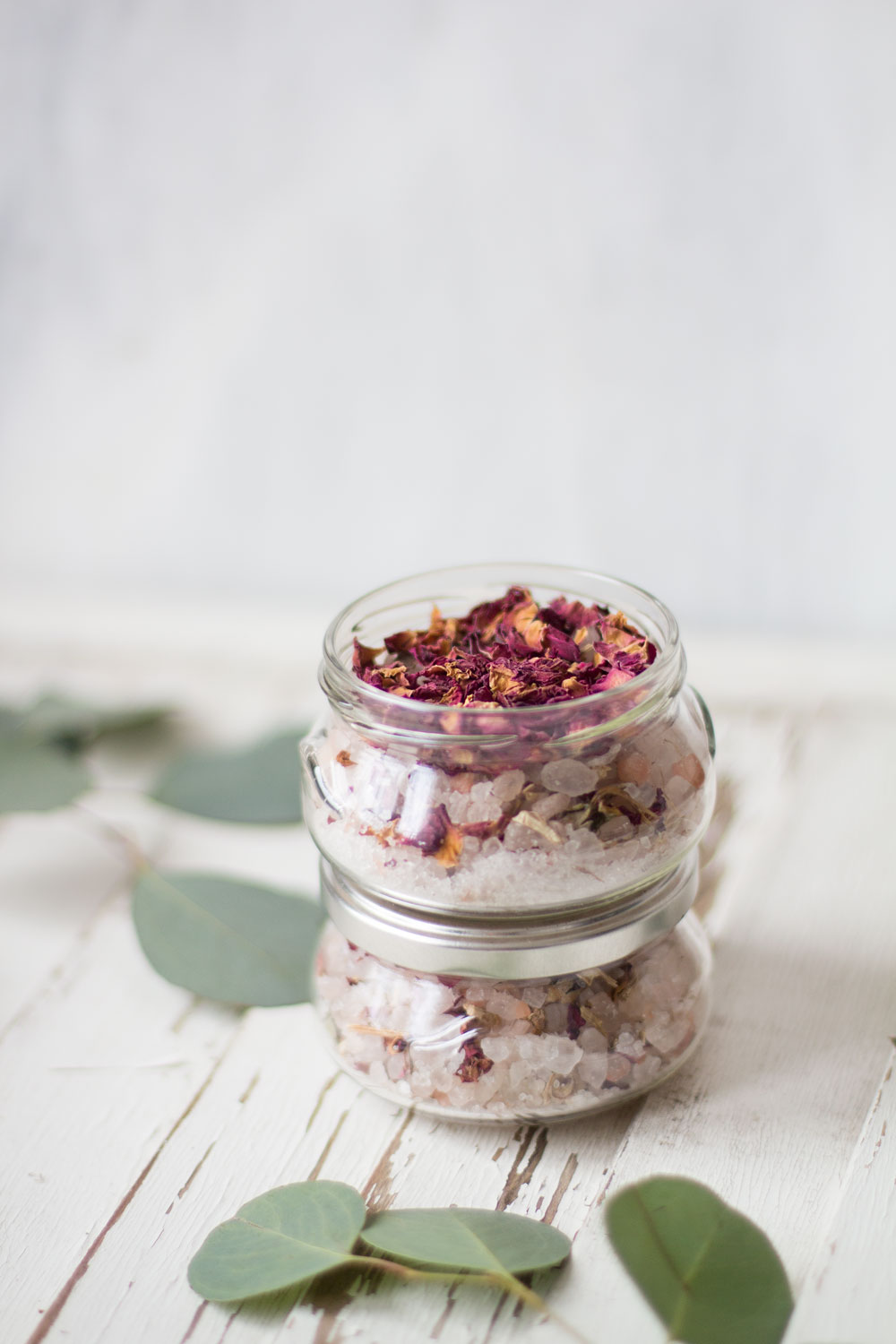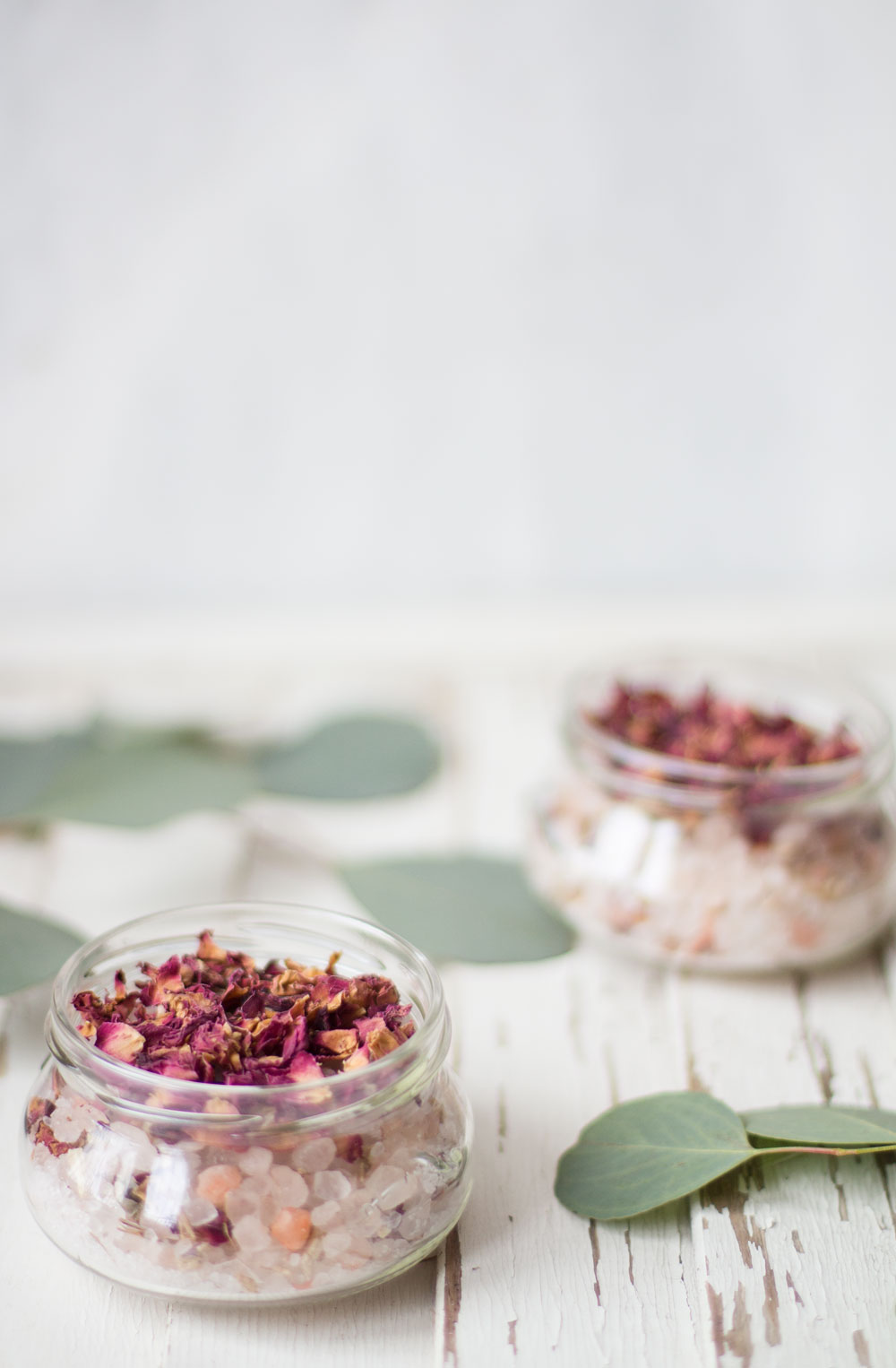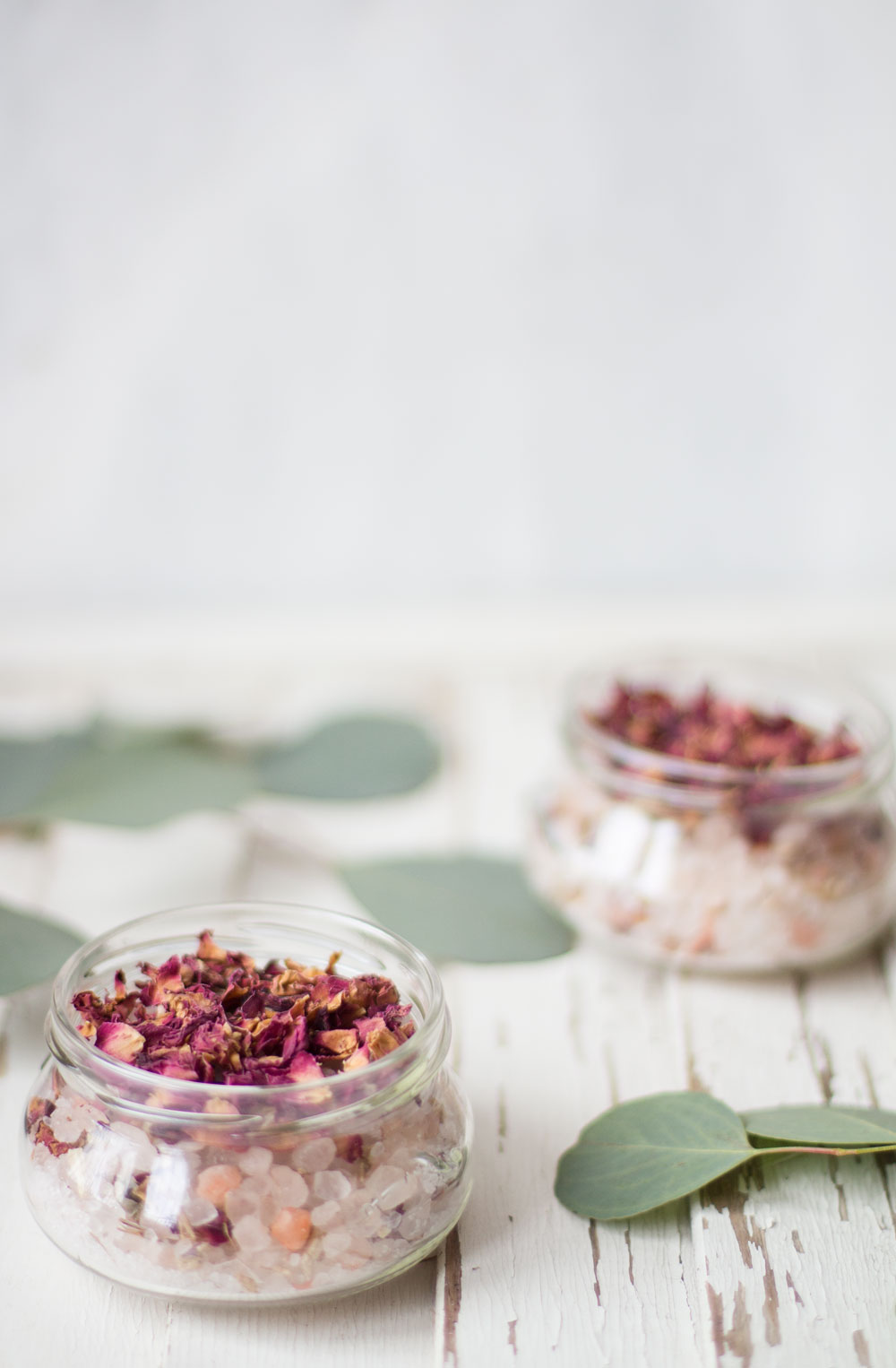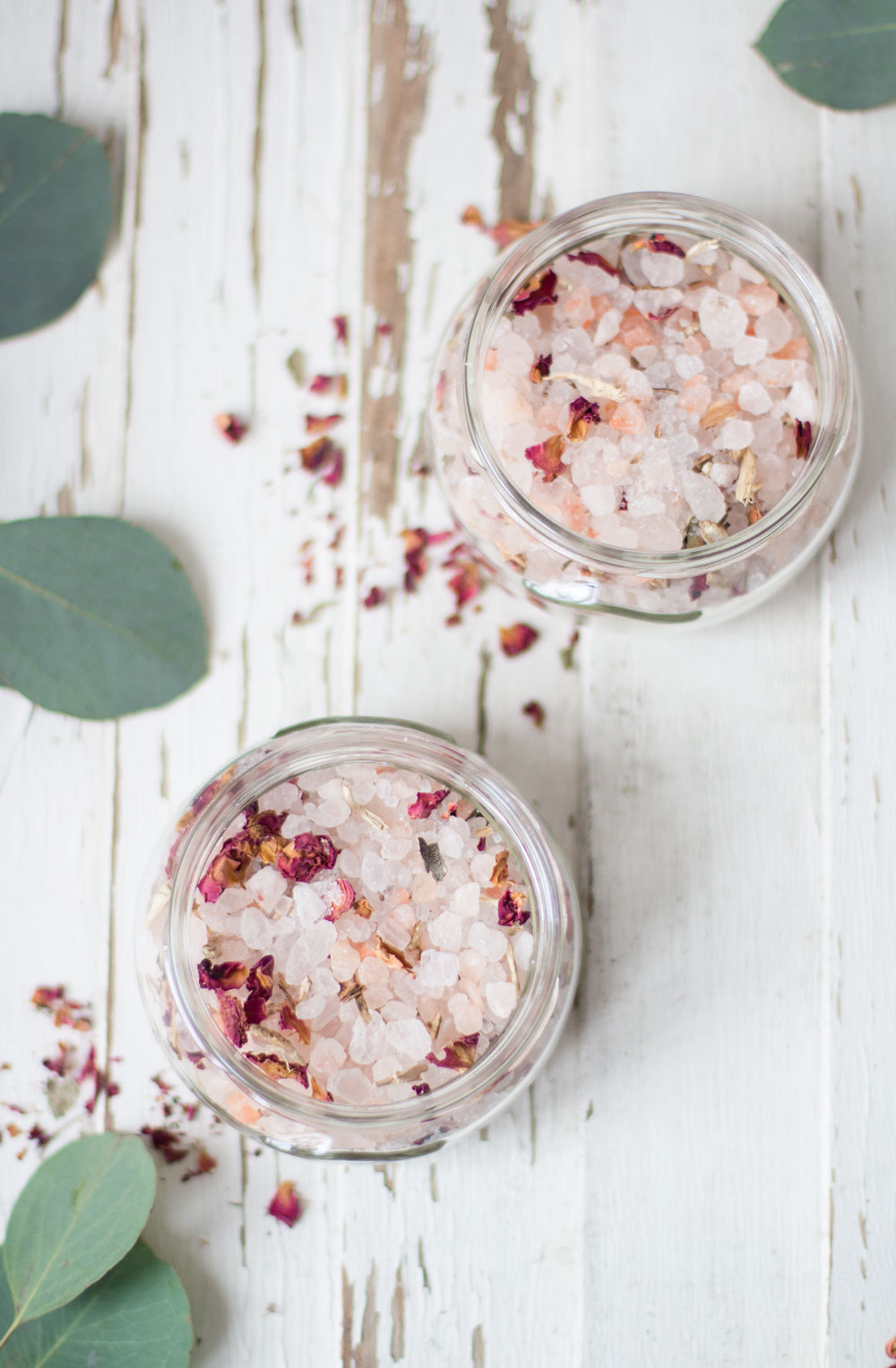 Eucalyptus and Rose Bath Salts
2016-05-04 09:03:43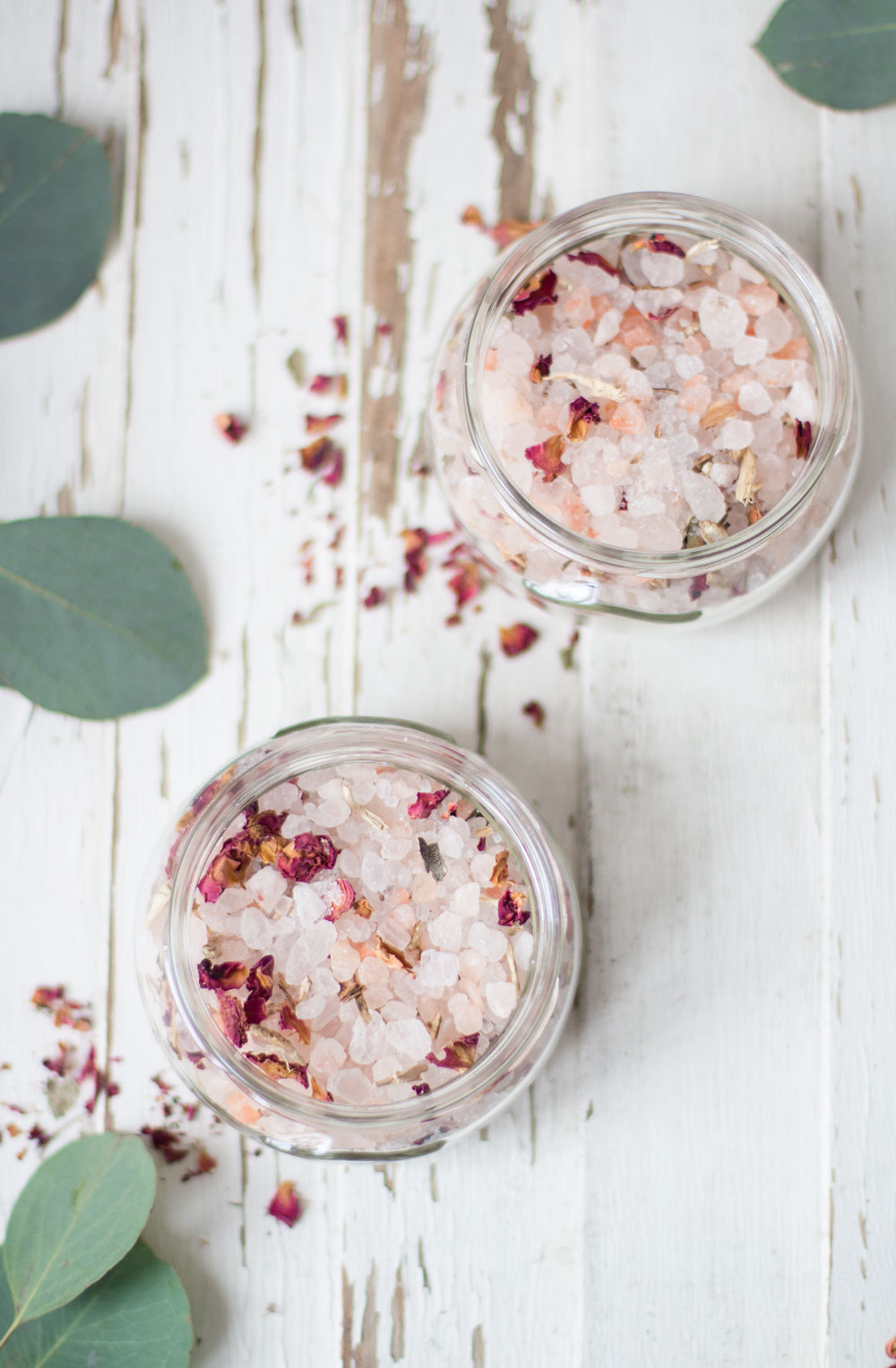 Ingredients
1 cup Himalayan Pink Salt
1/2 cup epsom salt
8 drop of eucalyptus essential oil
handful chicory root
handful dried rose petals
How to make bath salts
1. Add both types of salt into a bowl and mix together
2. Drop in 8 drops of essential oil and mix.
3. Slowly add rose petals and chicory root mixing until to feel like there is a good ratio of each.
4. Optional: Top the salts with rose petals.
The Blondielocks | Life + Style https://www.theblondielocks.com/