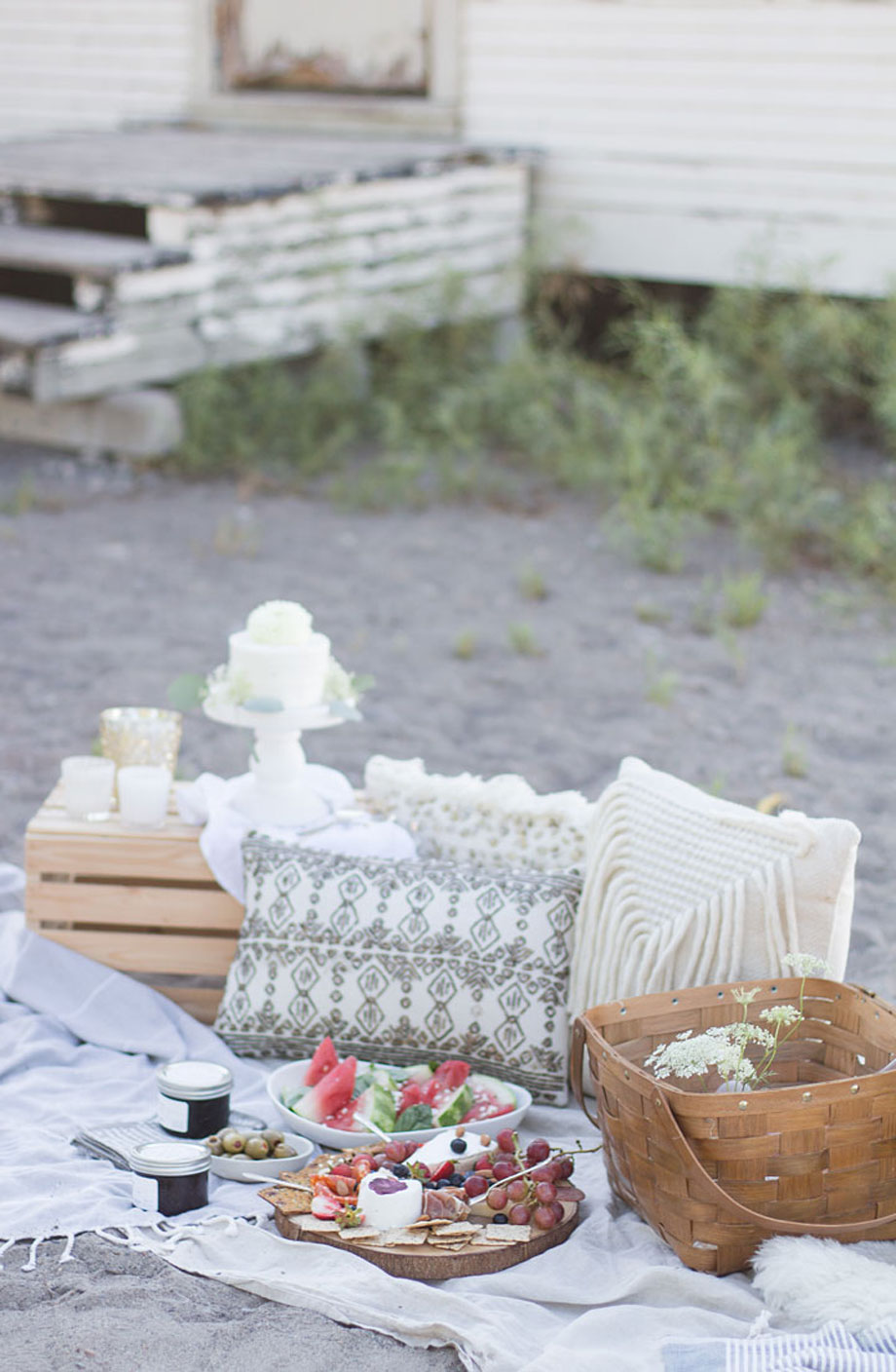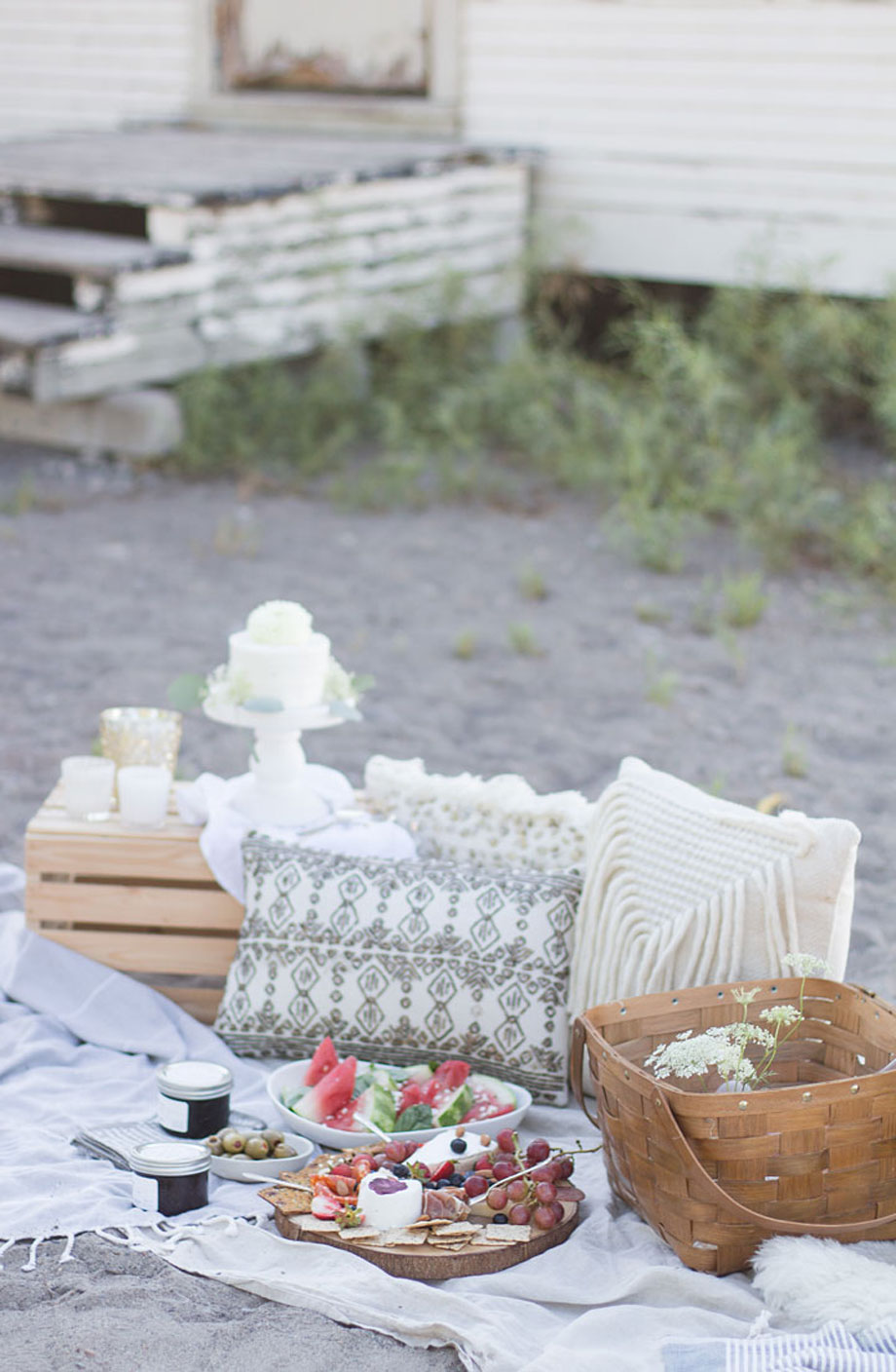 Now that the end of August is here, I am officially in full fall prep-mode.
But before I say goodbye to summer for good, I wanted to share the outdoor beach picnic that Jamie and I threw a couple of weeks back. We both wanted to bid adieu to summer and celebrate what a wonderful last few months we have had in a special way that we could both look back on for years to come. I partnered up with my friends at REACTINE® to create this rustic DIY inspired beach picnic complete with delicious food, rosé and fresh flowers. Scroll through to see more of our picnic plus tips on how to host your own picnic and what to think about when creating a picnic for allergy sufferers. Also, be sure to follow @ReactineCA on Twitter for local pollen forecasts because we all know how seasonal allergies can ruin a perfect picnic.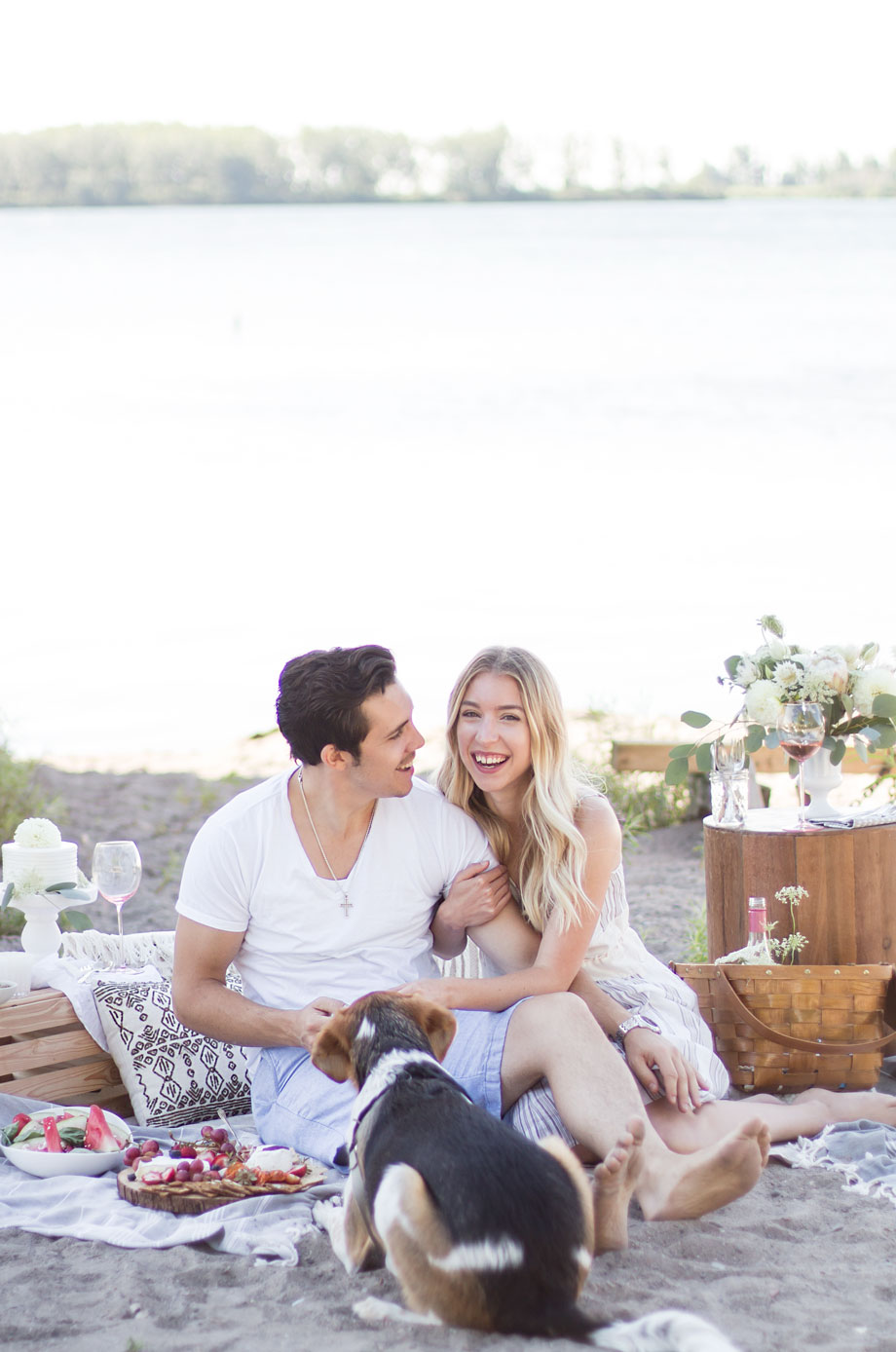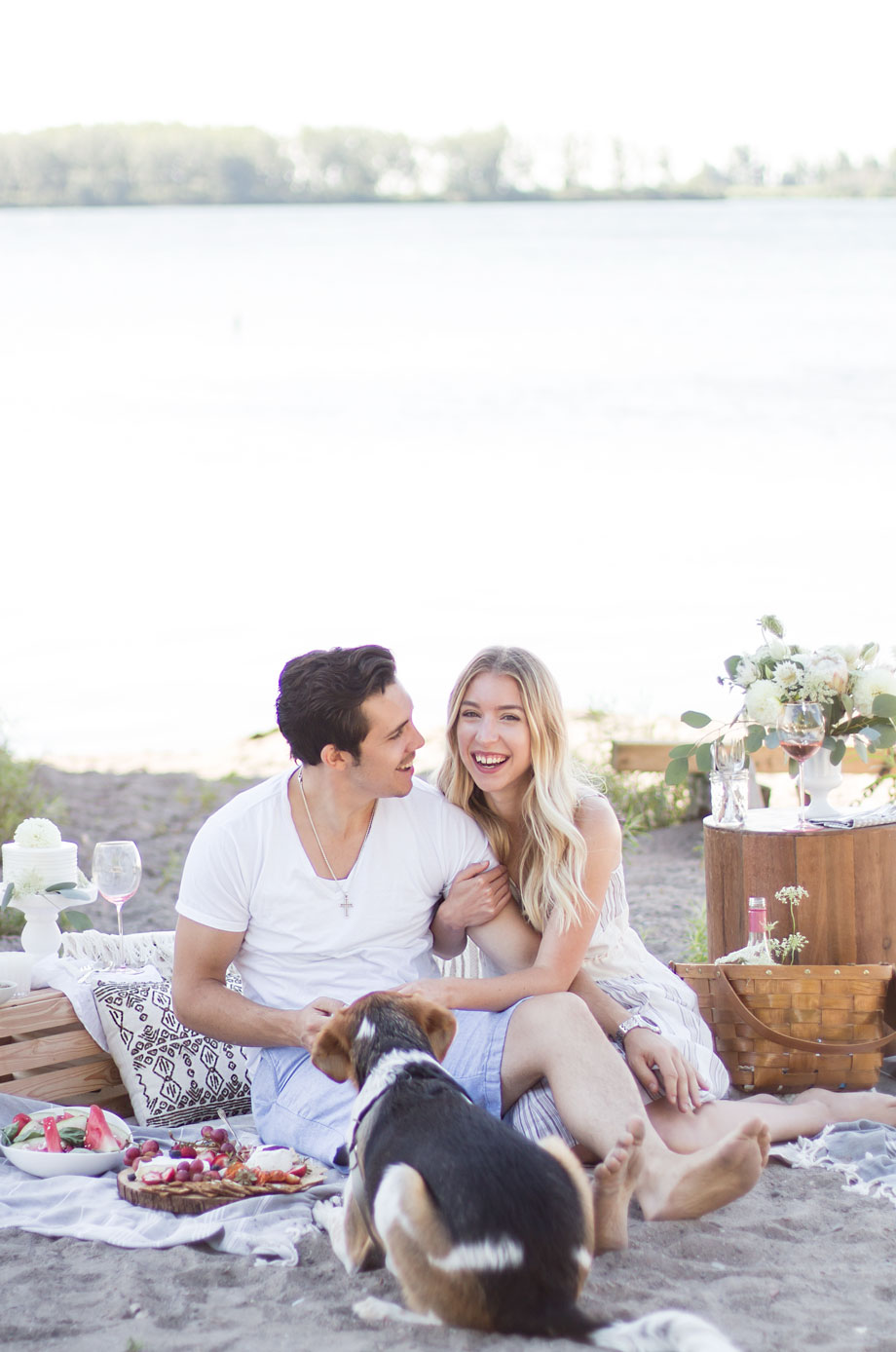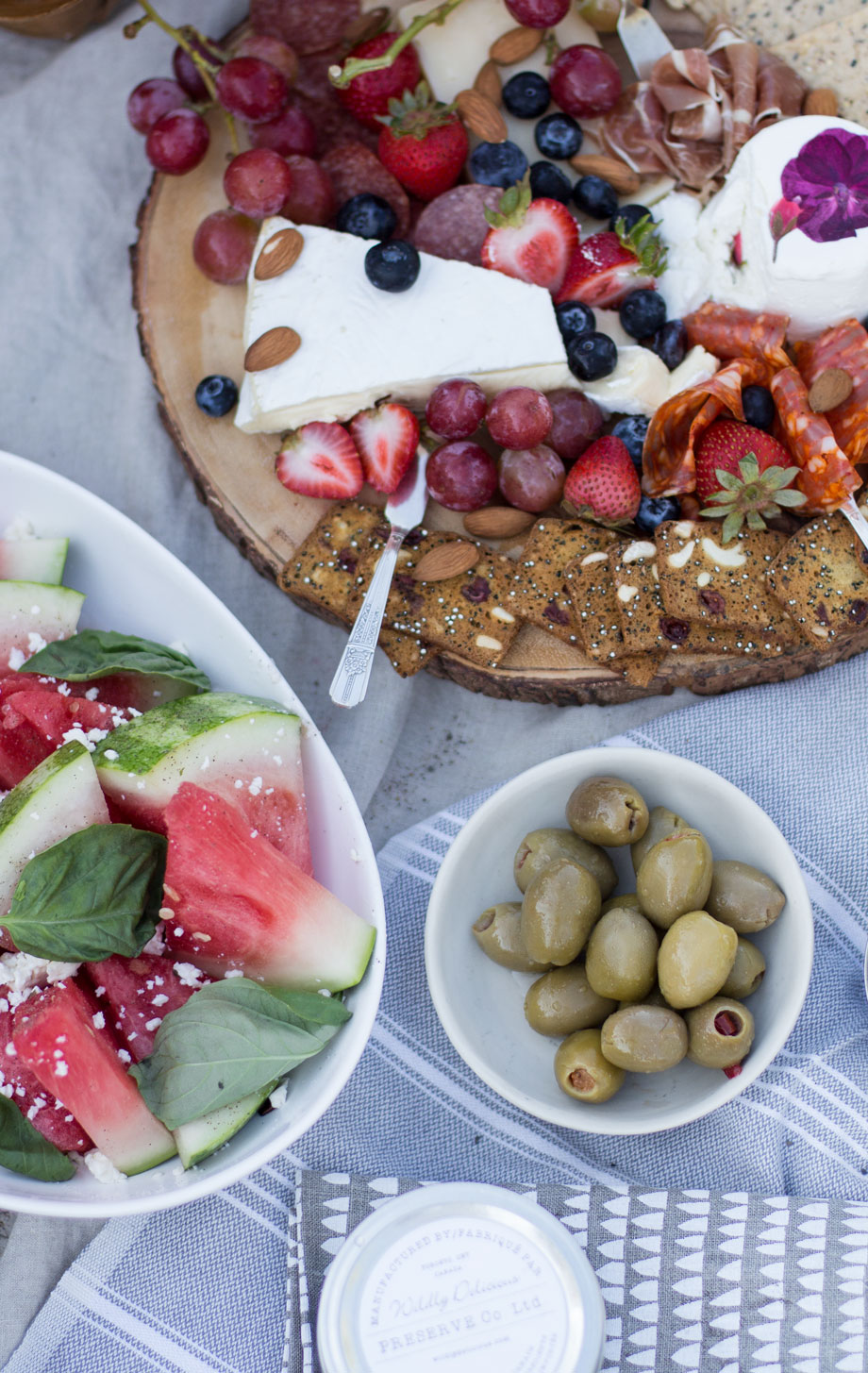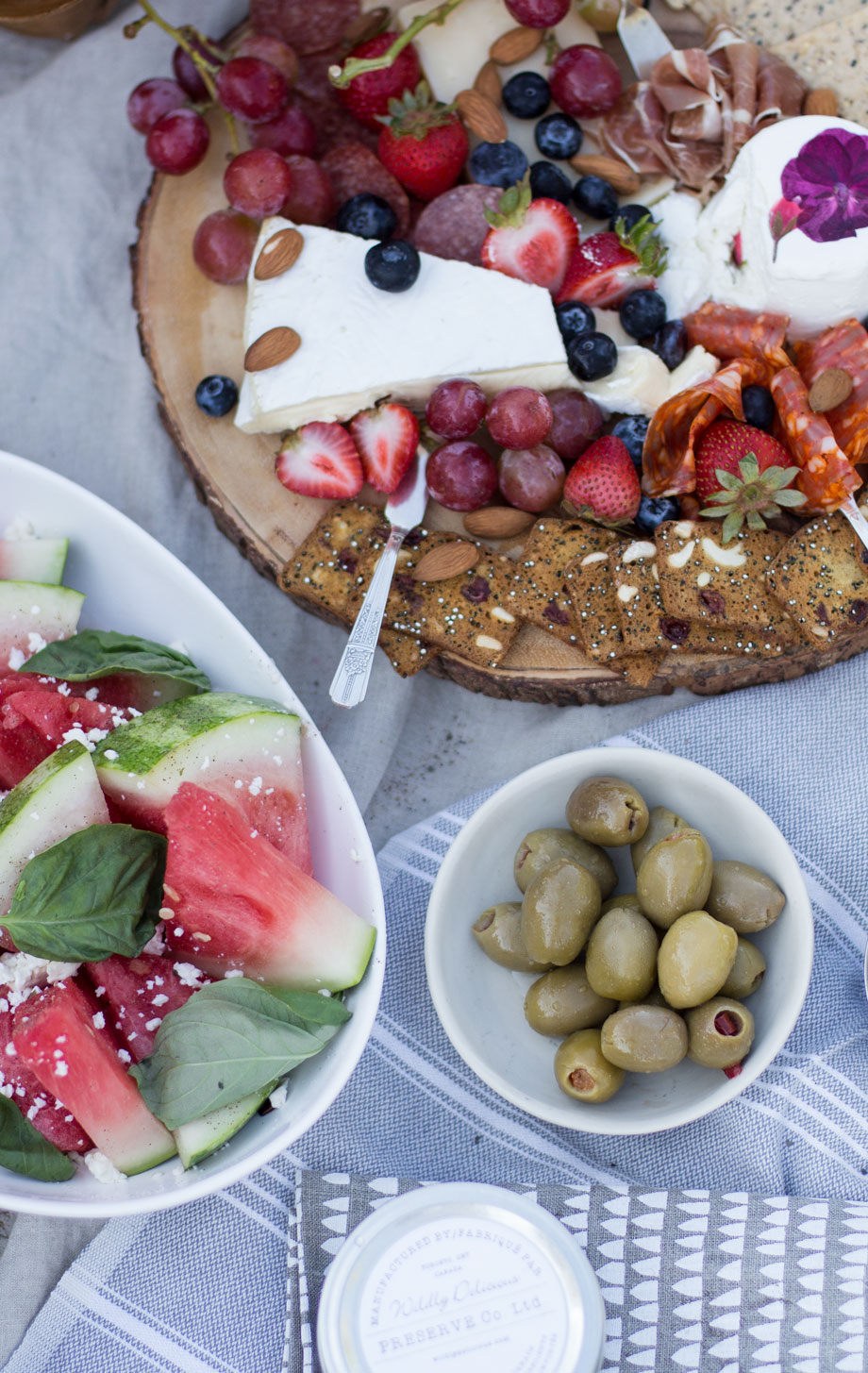 The Food: Luckily Jamie and I don't have any food allergies so we didn't have to worry about what food to pack for our picnic. However, I highly suggest asking those who you plan on inviting to your picnic if they have any food allergies or restrictions so you can be prepared. A simple text message asking those invited to your picnic if they have any food allergies/restrictions is an important first step in designing a picnic food menu. For our picnic Jamie and I created a few elevated picnic dishes such as a charcuterie/cheese board complete with fruits, nuts and some yummy spreads from Wildly Delicious. We also made a watermelon salad with fresh basil, feta cheese and salt and pepper. We sipped on rosé and for dessert enjoyed a simple vanilla cake from the grocery store that I easily decorated with left over flowers from our bouquet.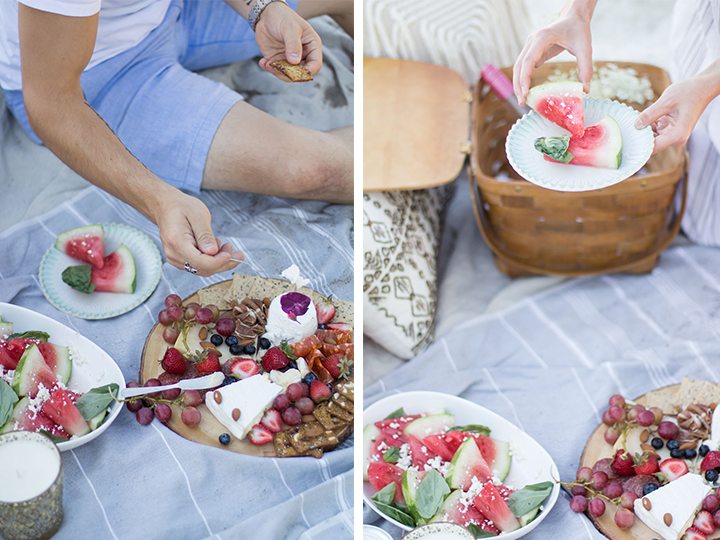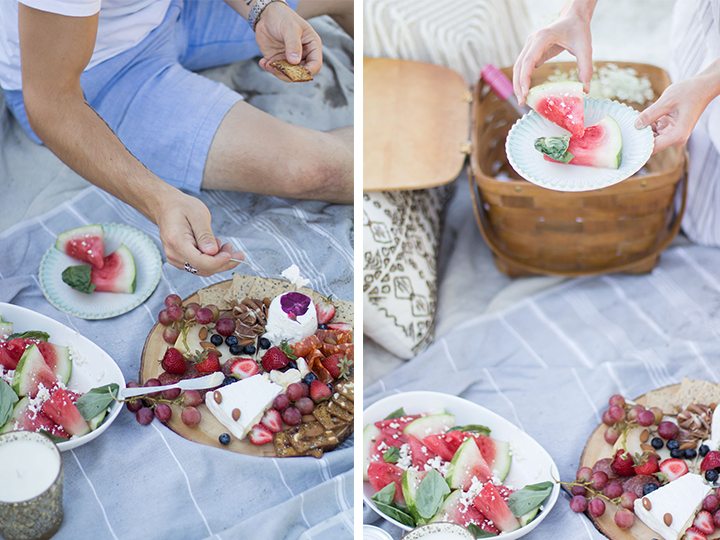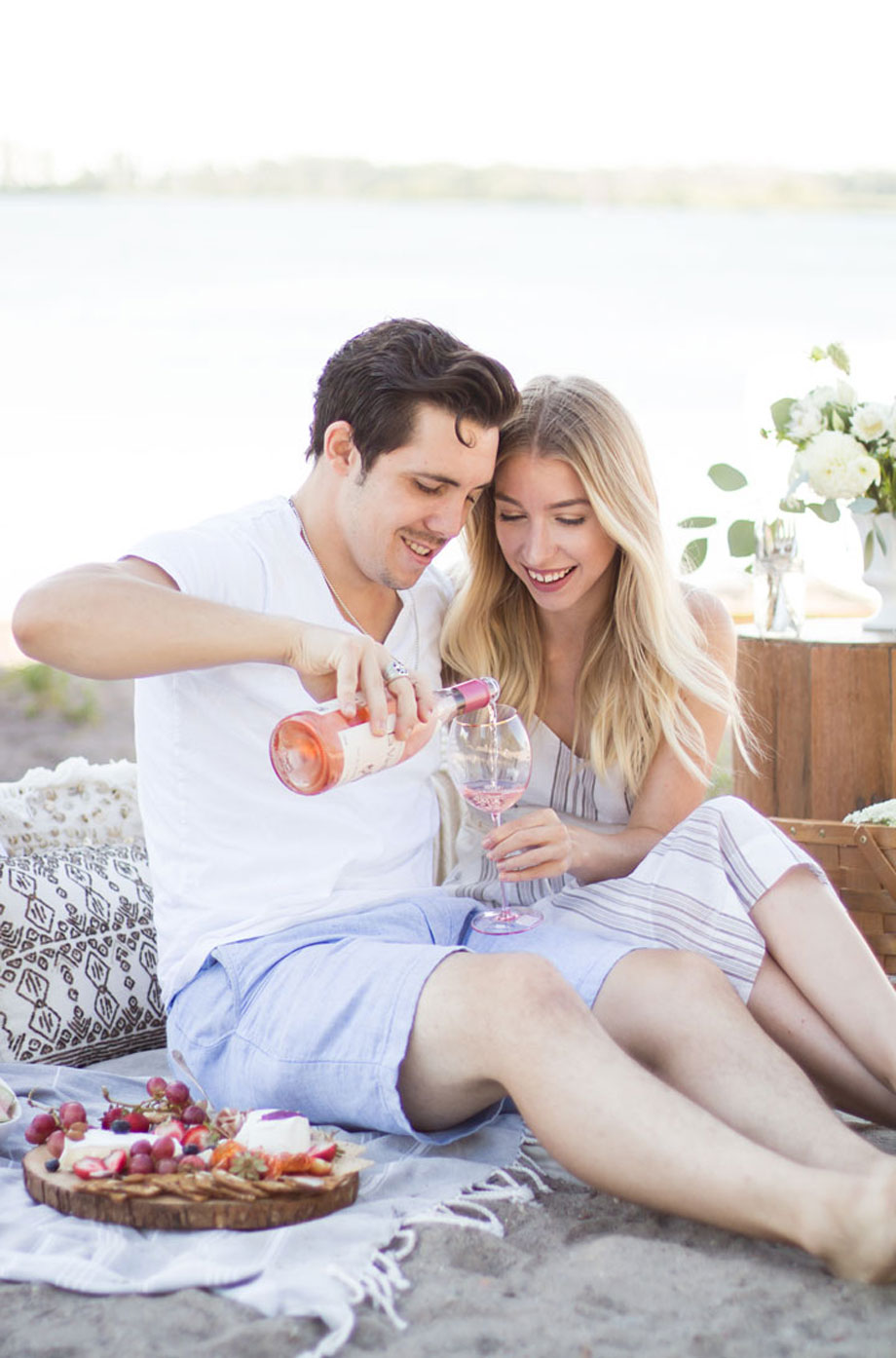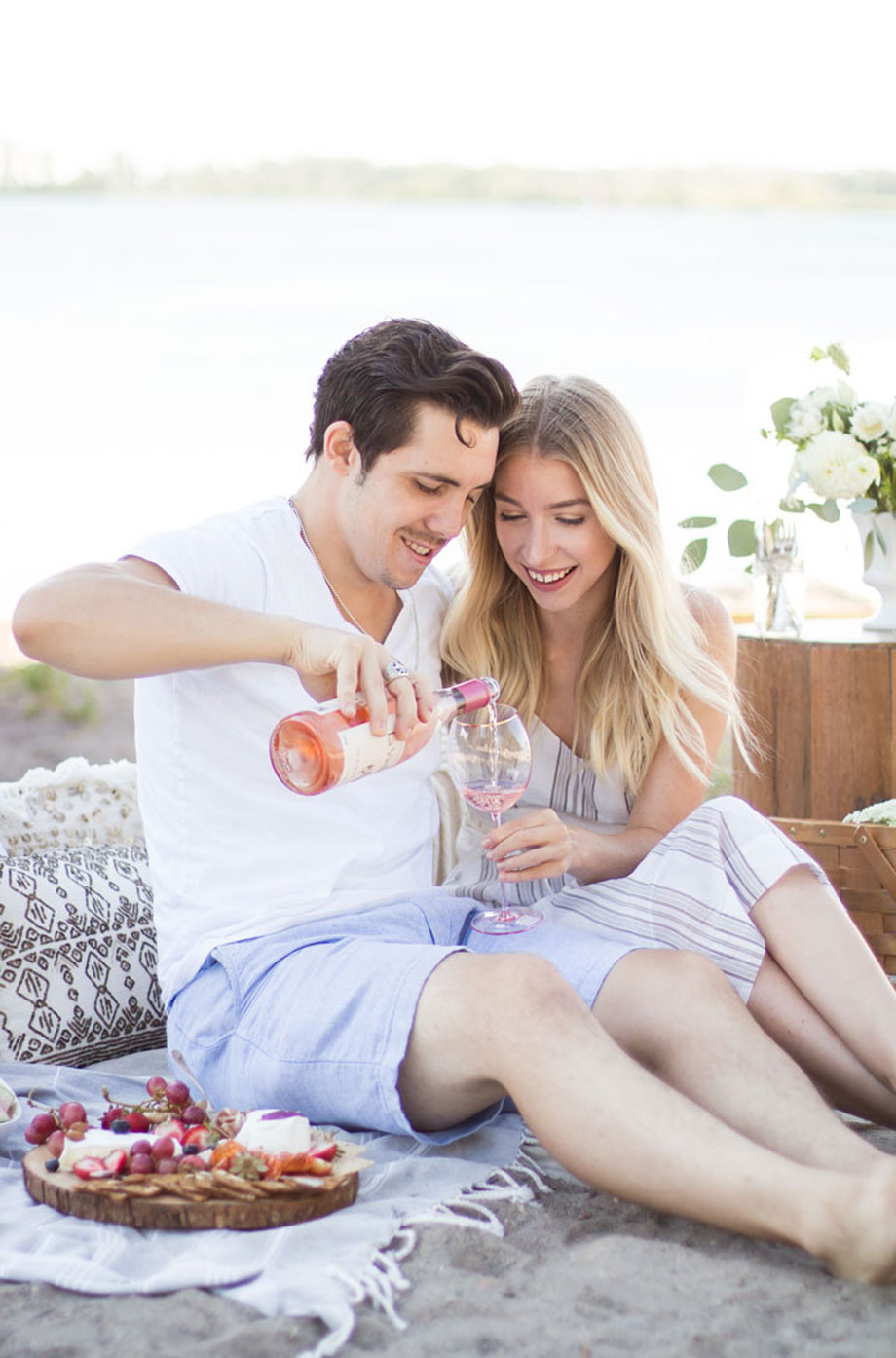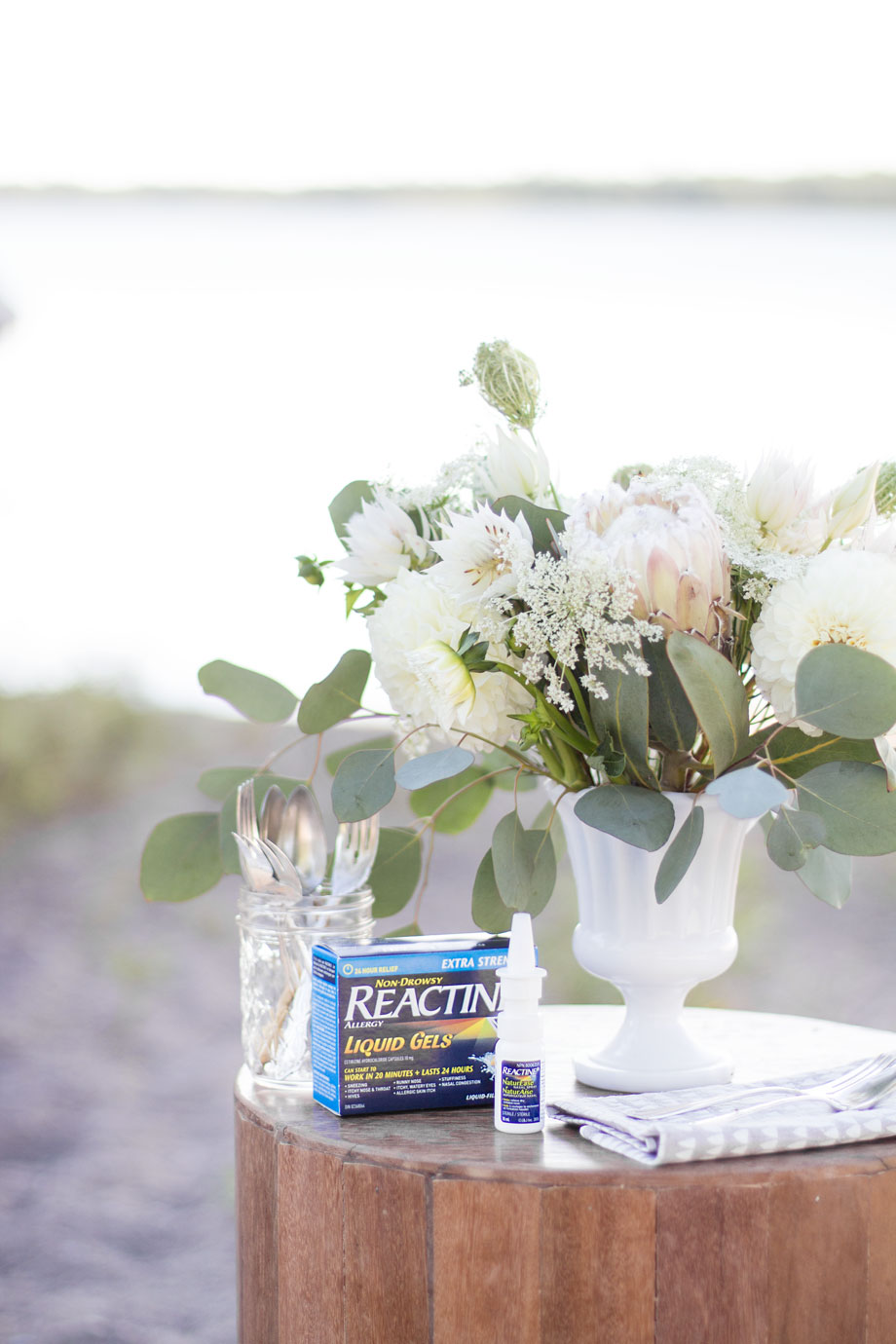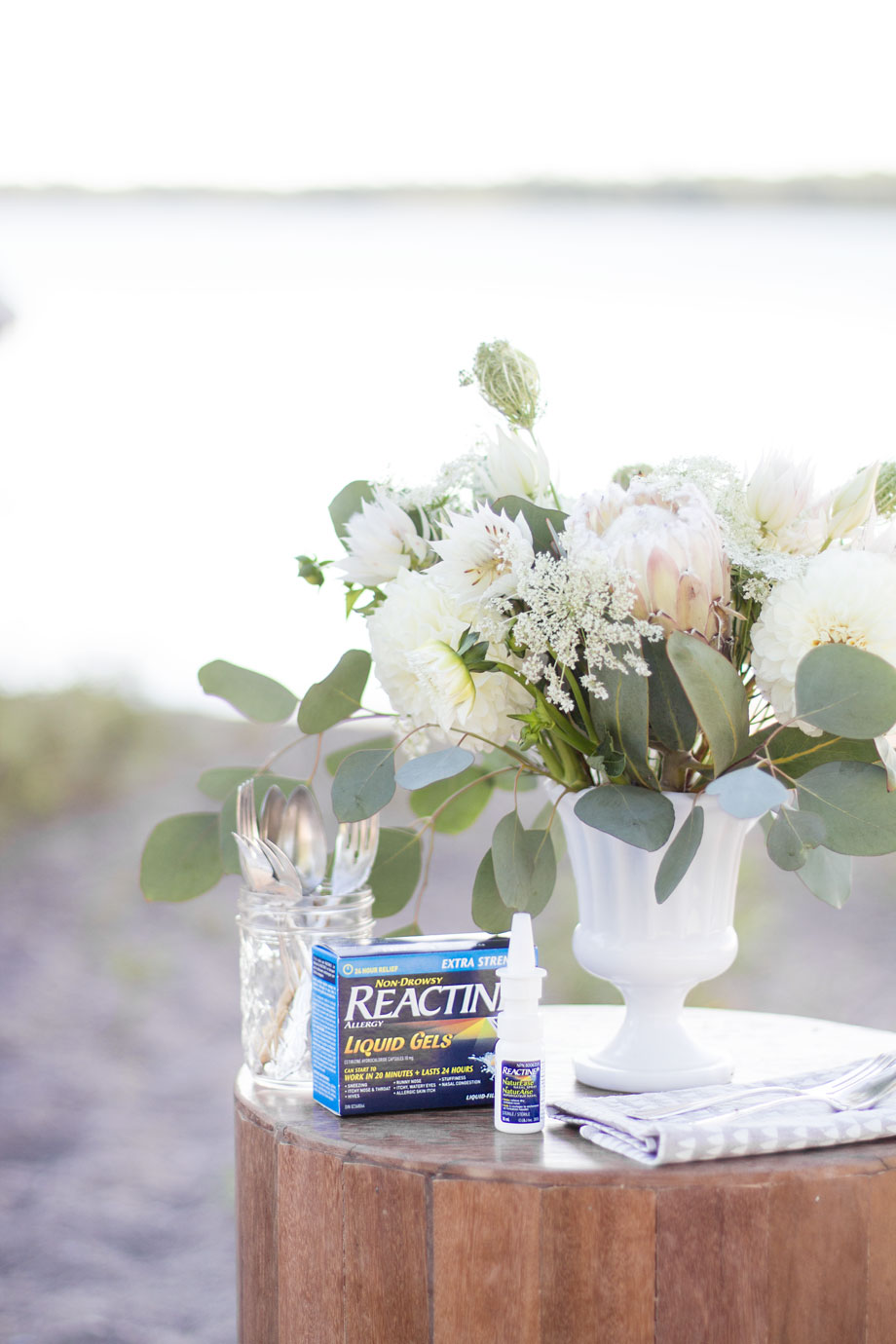 The Flowers: Flowers can be quite expensive so instead of outsourcing our florals I headed down to Avenue and Davenport (the best flowers for cheap), picked up a few in-season flowers and tried my hand at flower arranging. If you head over to my last blog post with REACTINE® where I created 3 flower arrangements for under $20, you can find some really great tips on what flowers to opt for if you have allergies. For this arrangement I chose to use a bold Protea, Dahlias, Blushing Brides, Queen Anne's Lace and Silver Dollar Eucalyptus. If you do plan on bringing flowers I would suggest asking friends if they have allergies. You wouldn't want them muddling through their allergies at a picnic! You should make sure to bring some just in case! I had a couple of vintage milk vases hanging around my house so I arranged the big bouquet in one and simply placed a couple of Queen Anne's Lace in the other. As I mentioned above I took an extra dahlia for the cake topper and the cake trim was a mixture of eucalyptus and Queen Anne's Lace.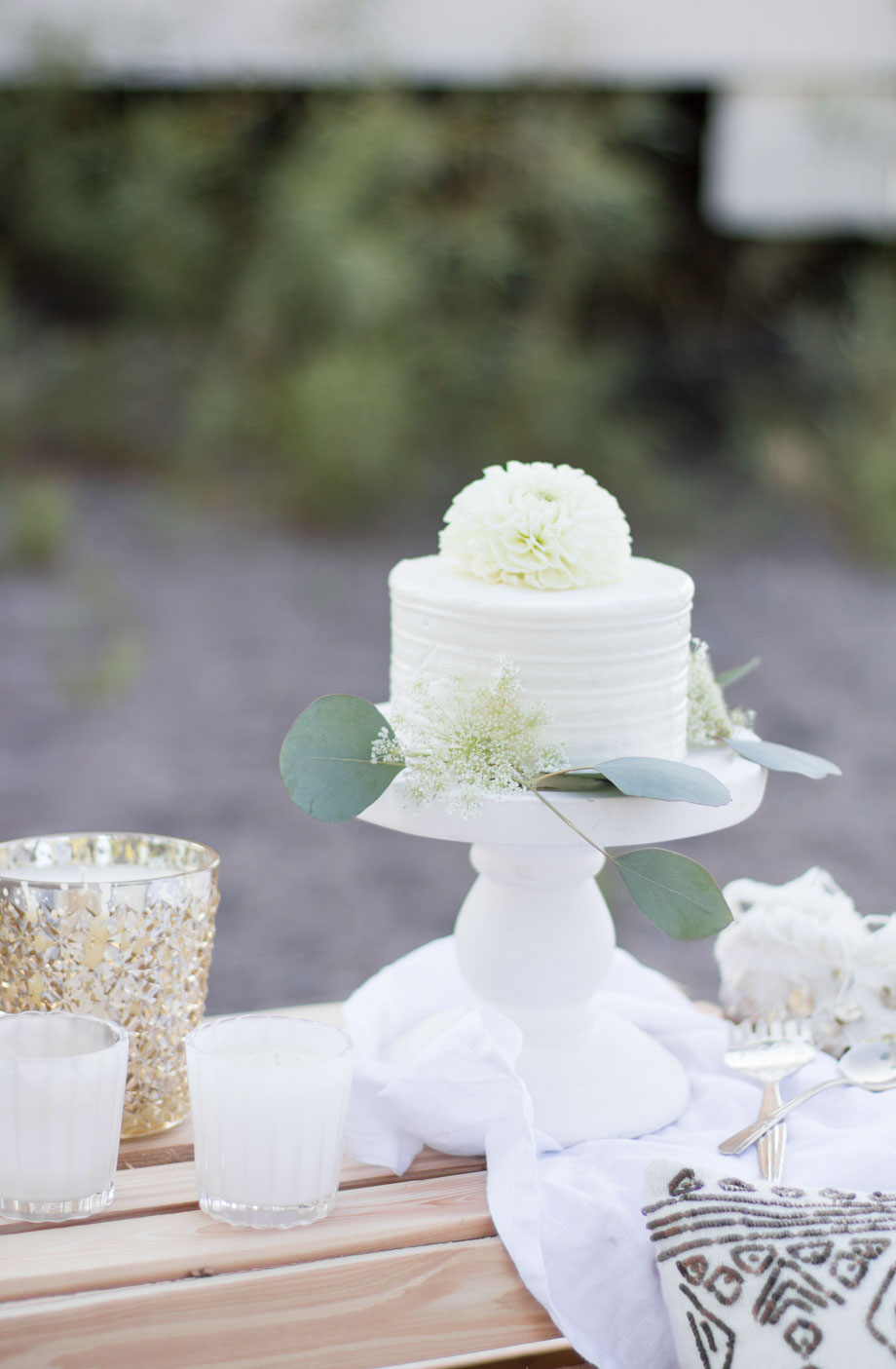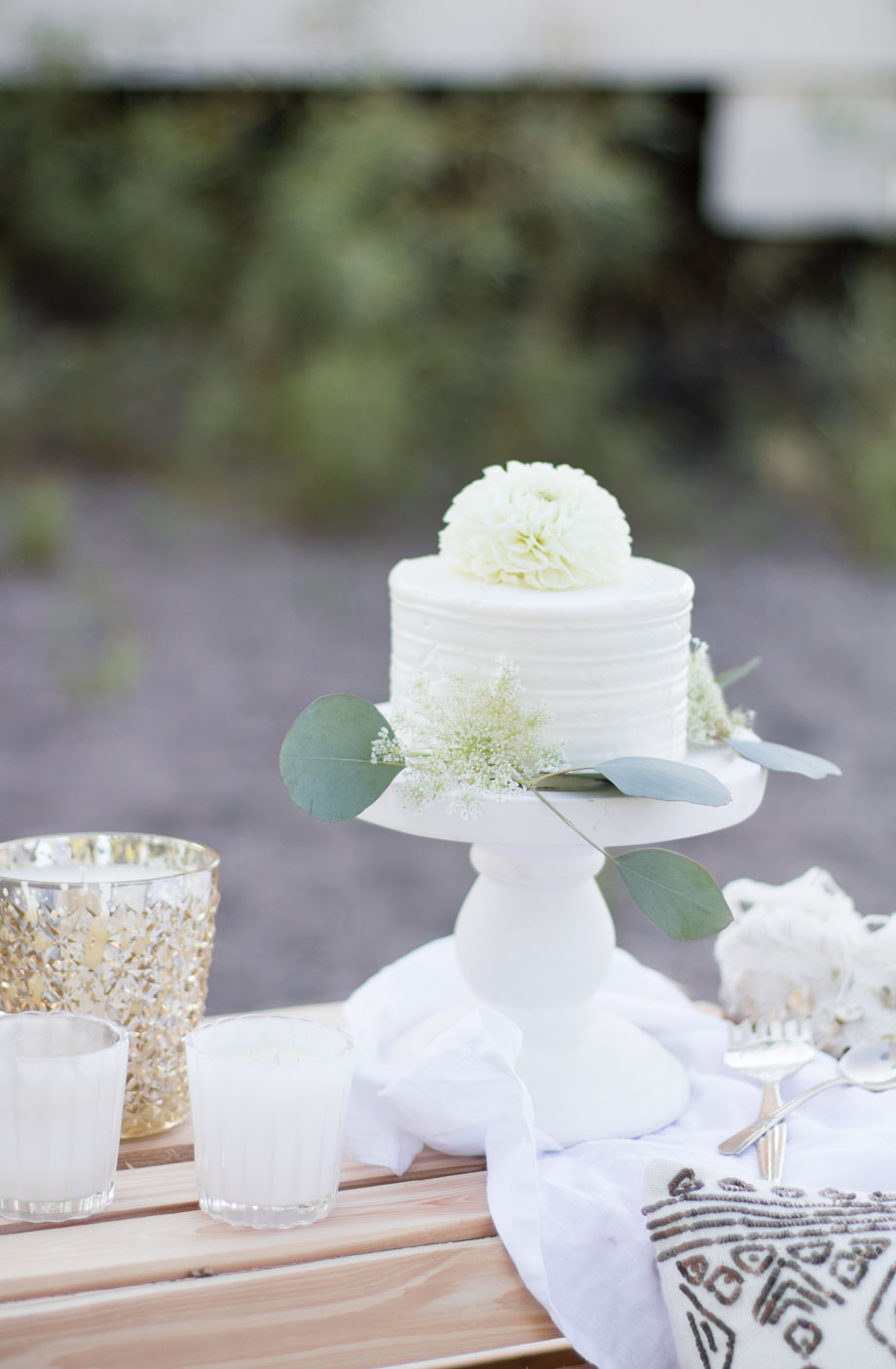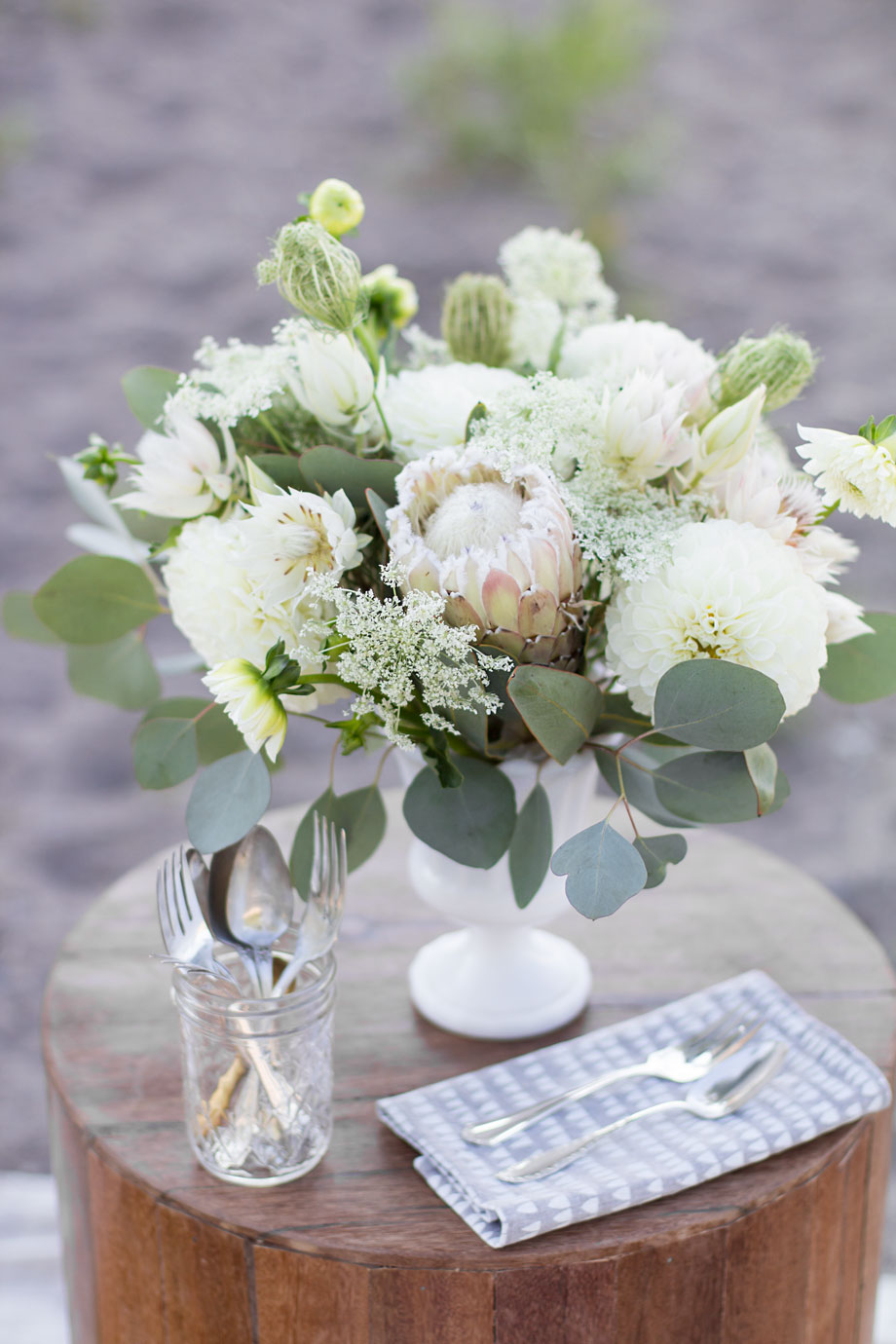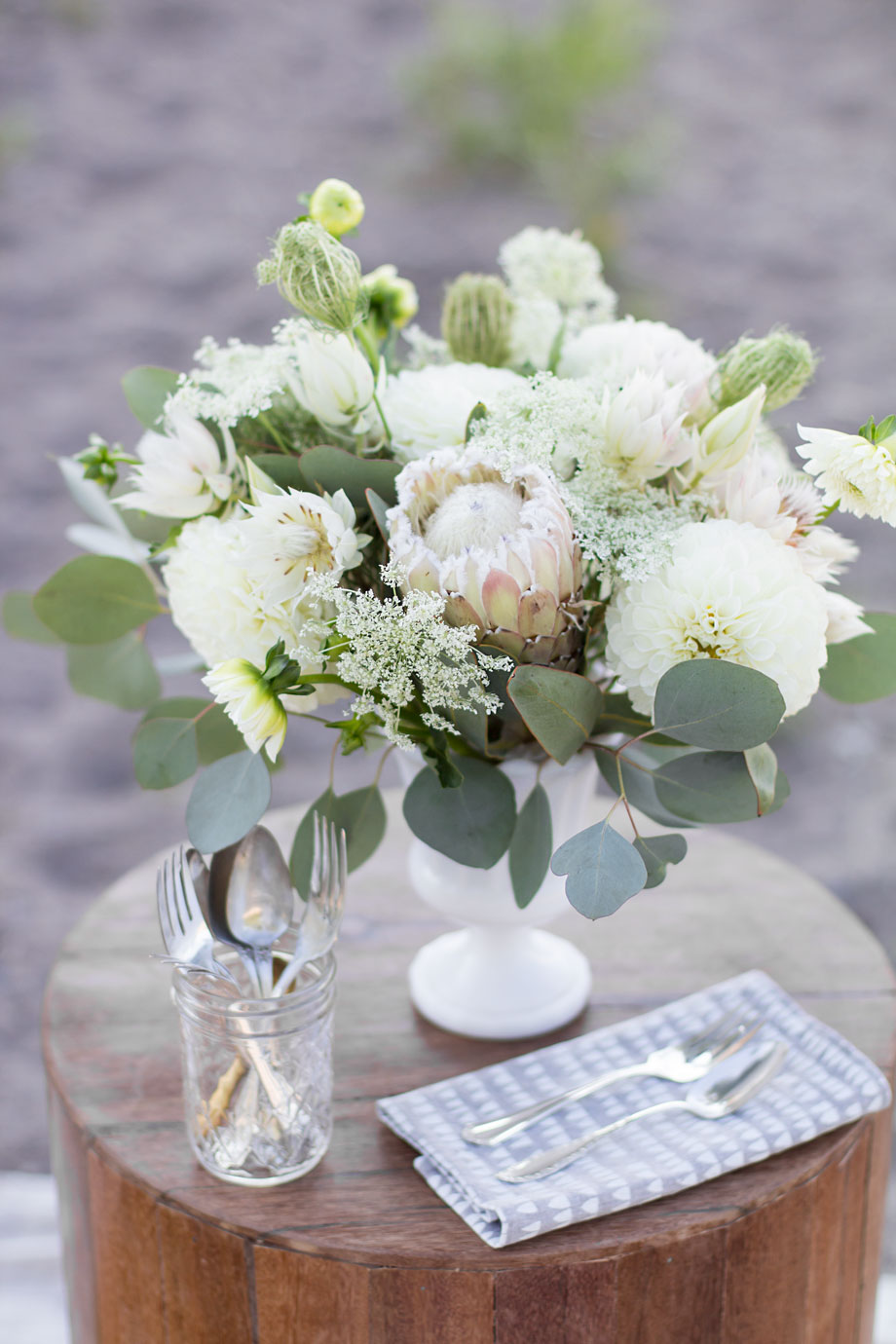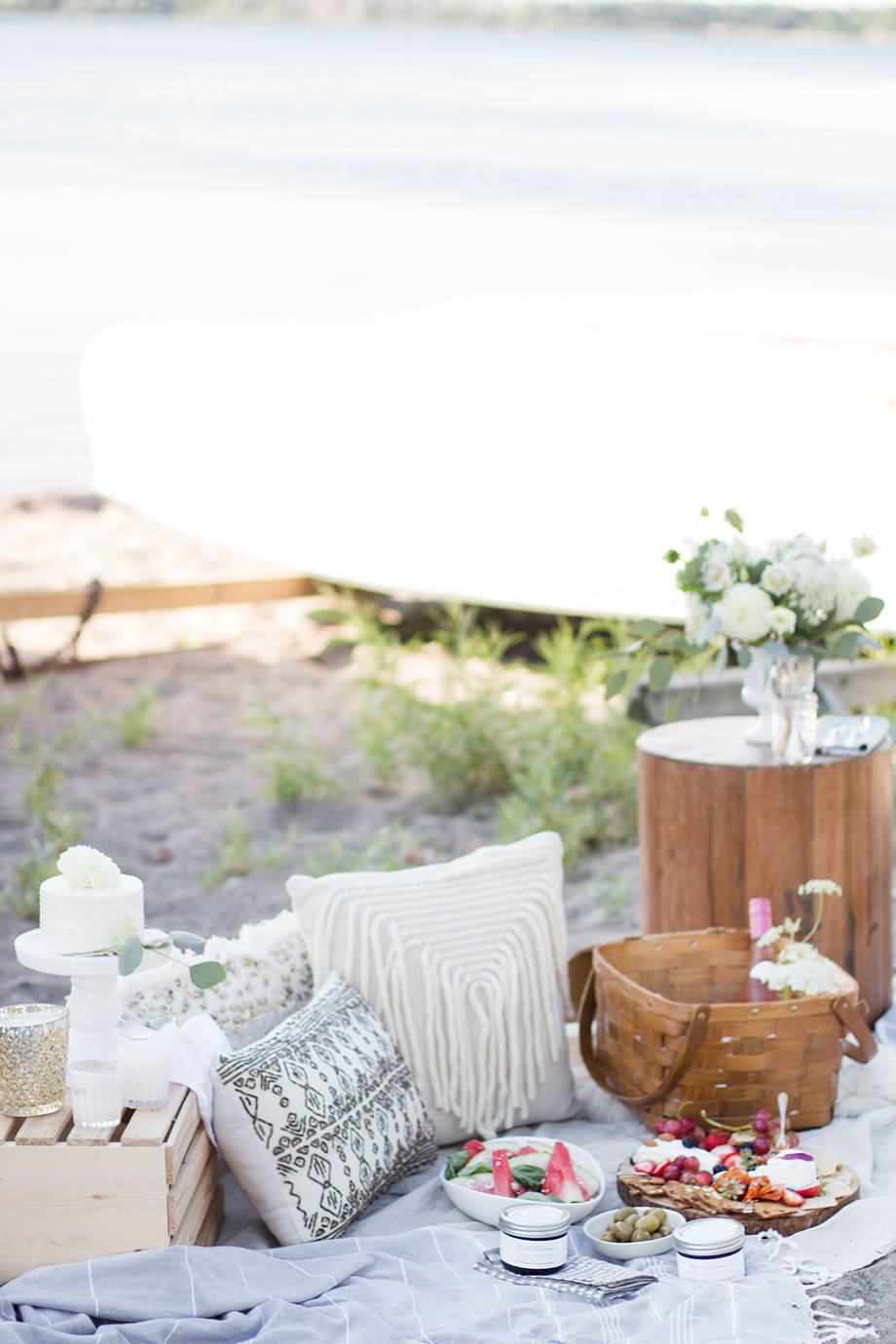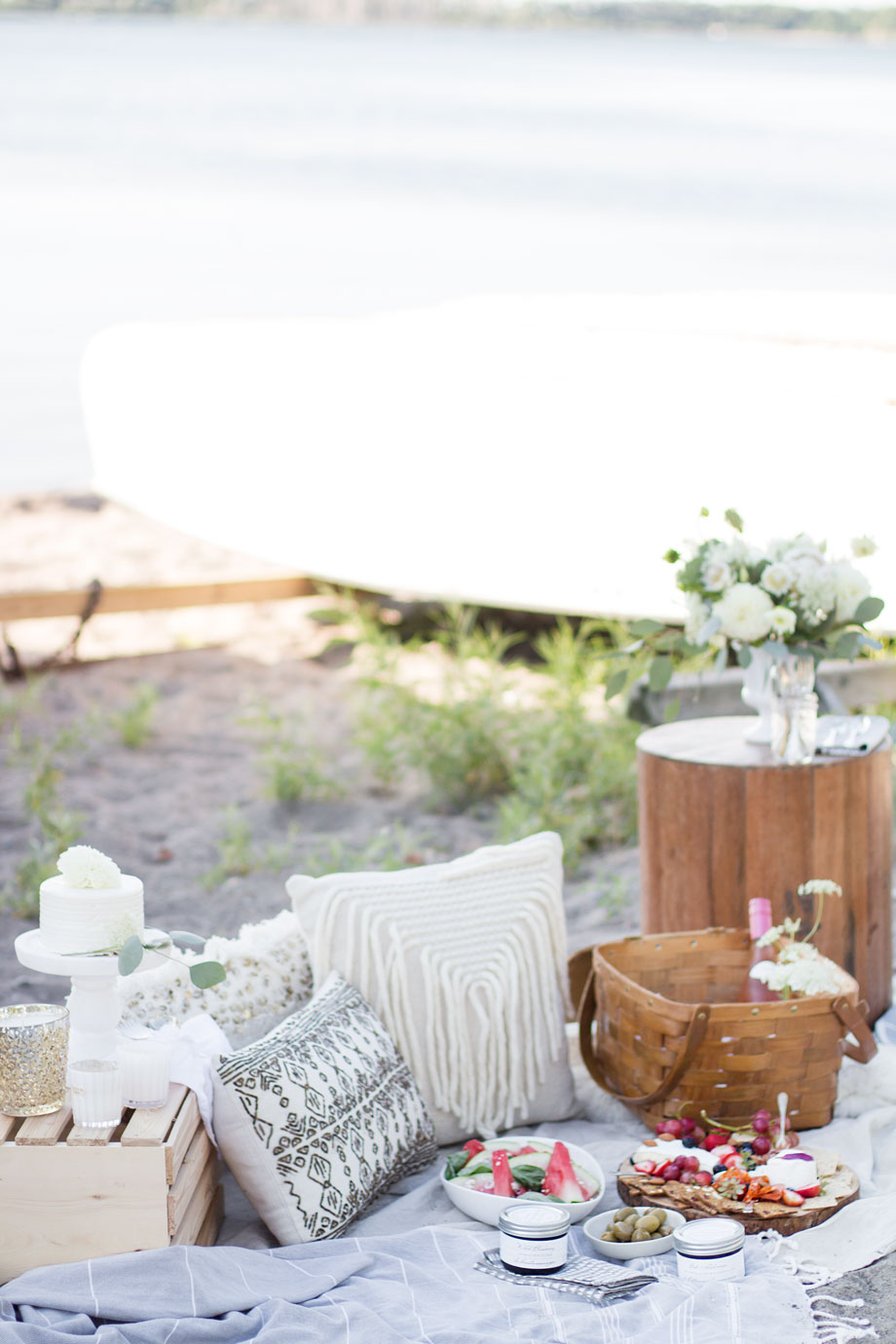 The Decorations: Decorating our picnic was my favourite part of the whole experience. Because our picnic budget was mostly reserved for purchasing food, I decided to get crafty and use items from around our house to create our rustic DIY picnic décor. I used a linen table cloth for our picnic blanket, pillows that we had around the house, our wooden stump from Artemano and a simple wooden crate that doubled as storage and a table to eat off of. I wanted our picnic to feel a bit more elevated so instead of the usual plastic or paper plates and utensils I opted for pretty pastel plates and rose coloured wine glasses to add some colour into our mostly neural picnic. To add some special finishing touches, I picked up vintage utensils for around $2 each (I justified them because I know I'll be using them again), linen napkins from Keephouse that I already had and a few candles from around our house. Lastly a picnic wouldn't be complete without a picnic basket and ours felt extra special as it is a vintage basket that belonged to Jamie's grandparents. I filled our basket with REACTINE® NaturEase Nasal Spray and REACTINE® Liquid Gels, which can start to work in 20 minutes and lasts 24 hours, just in case one of us did have an allergy flare up.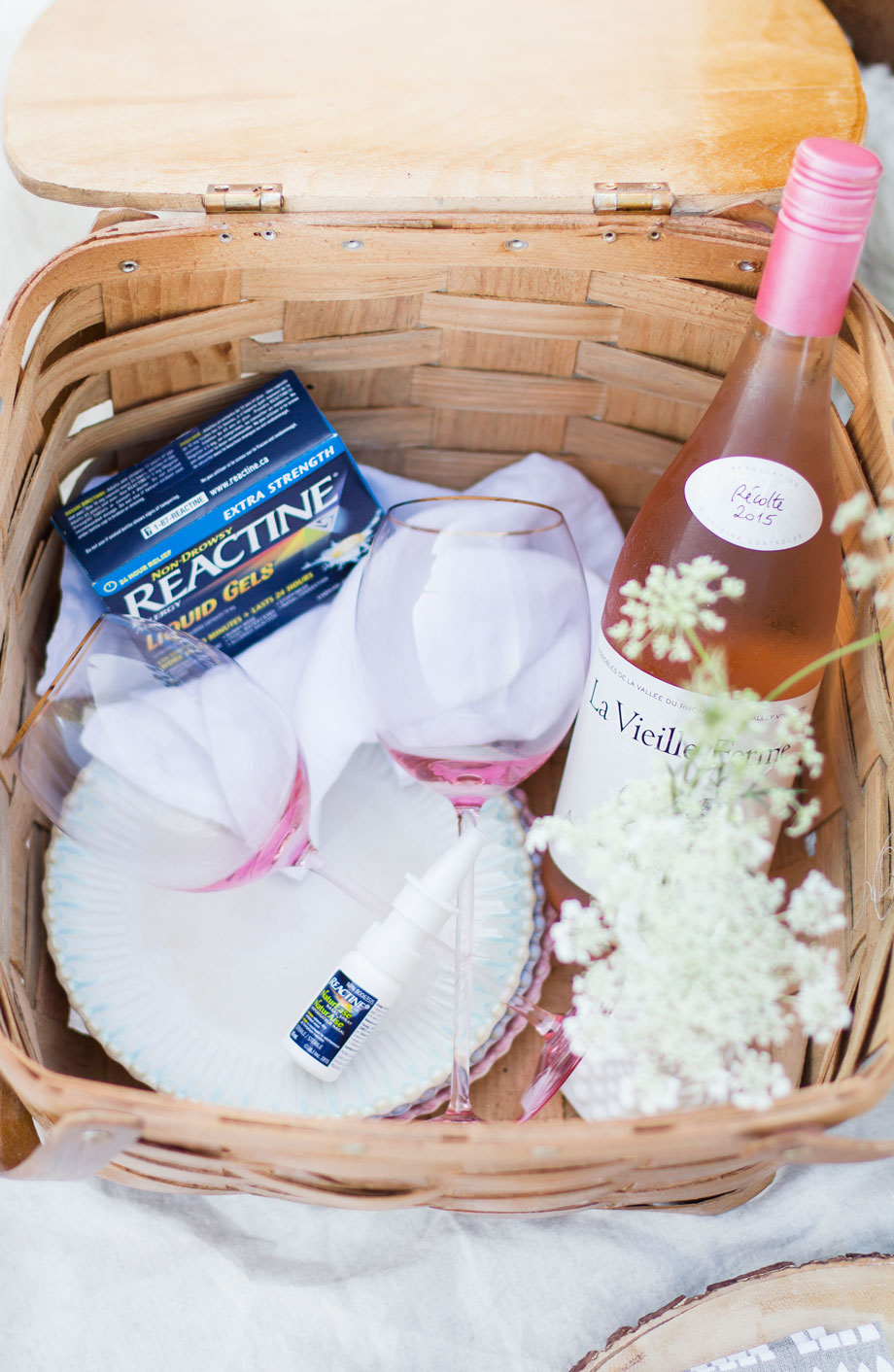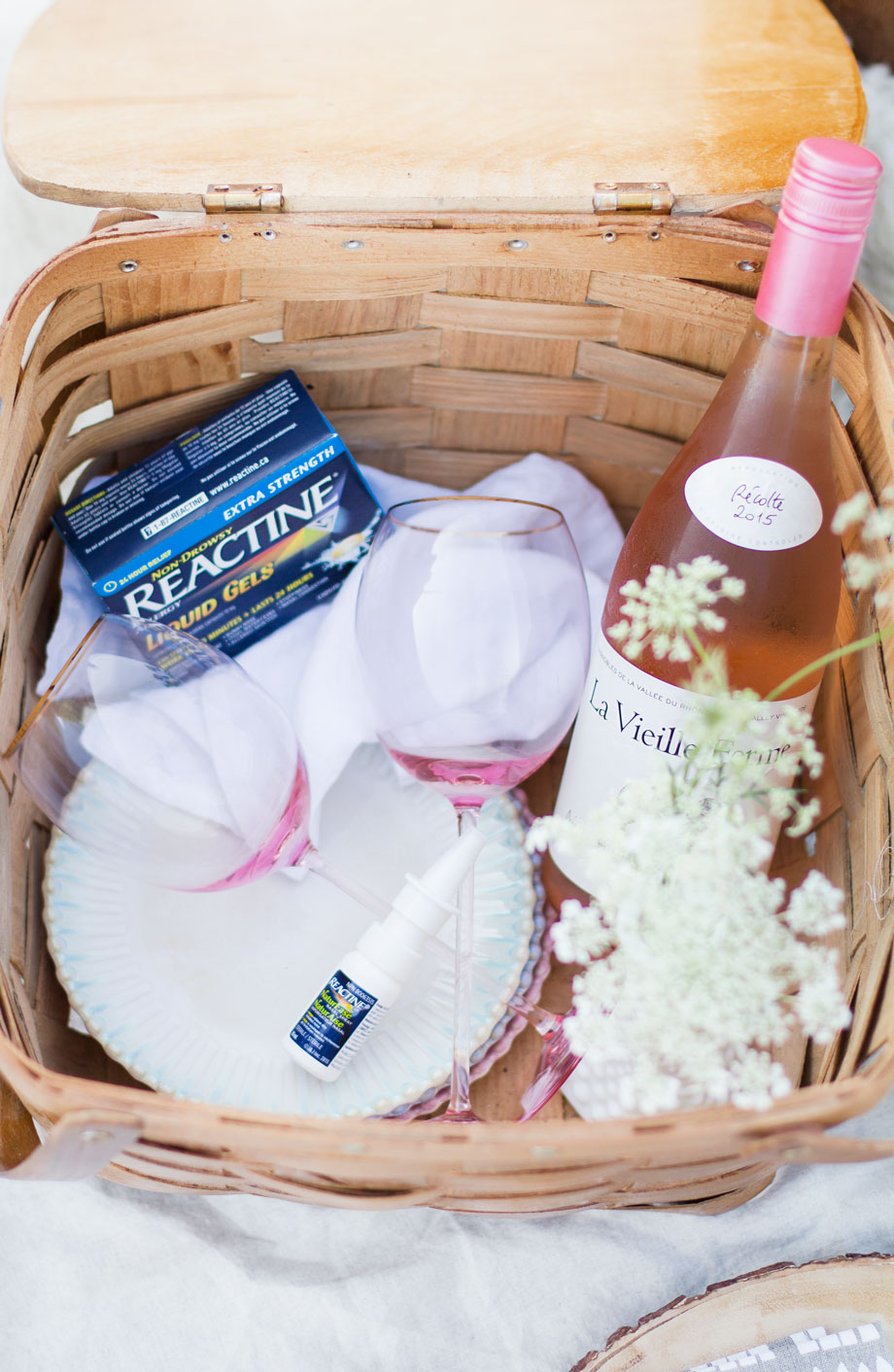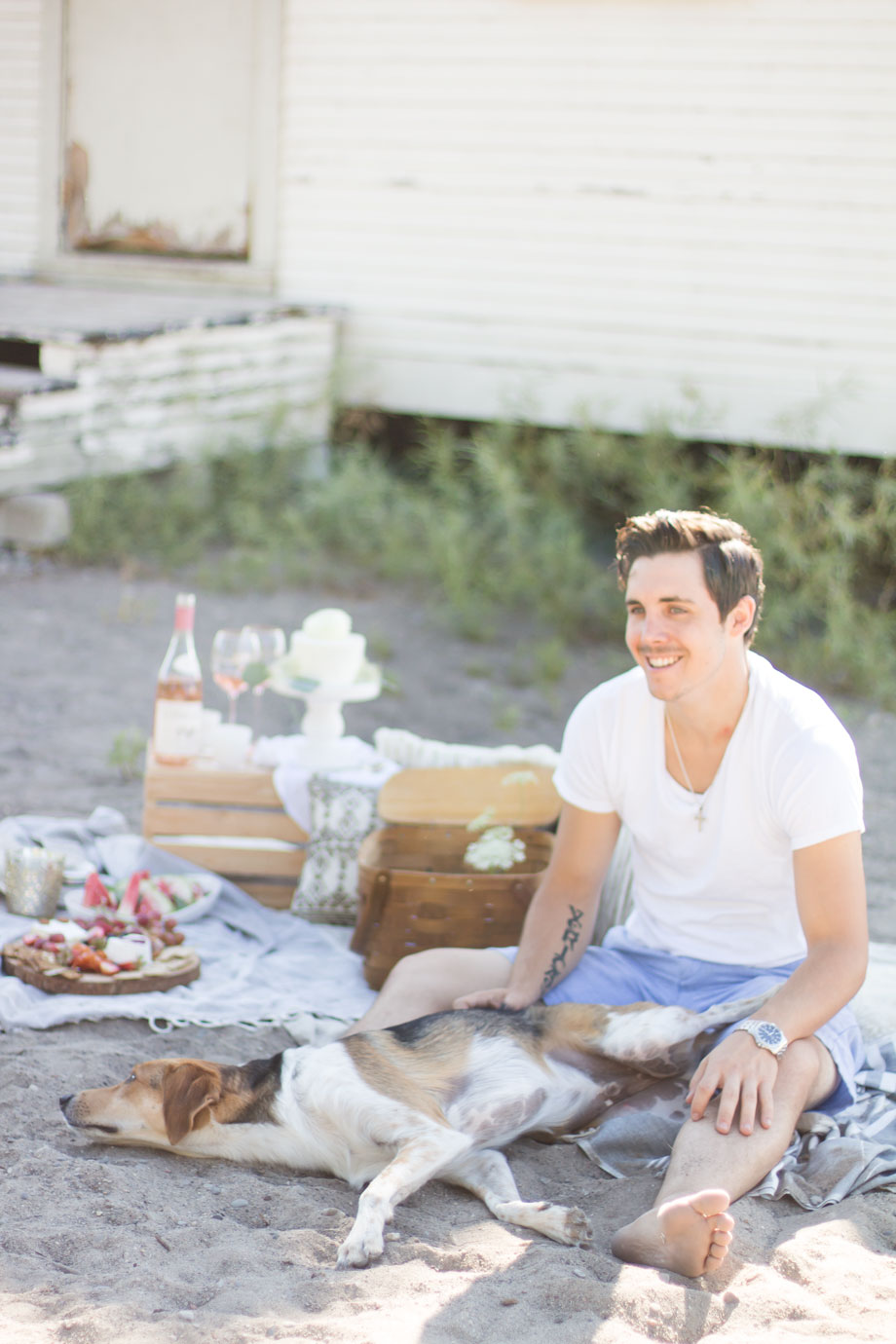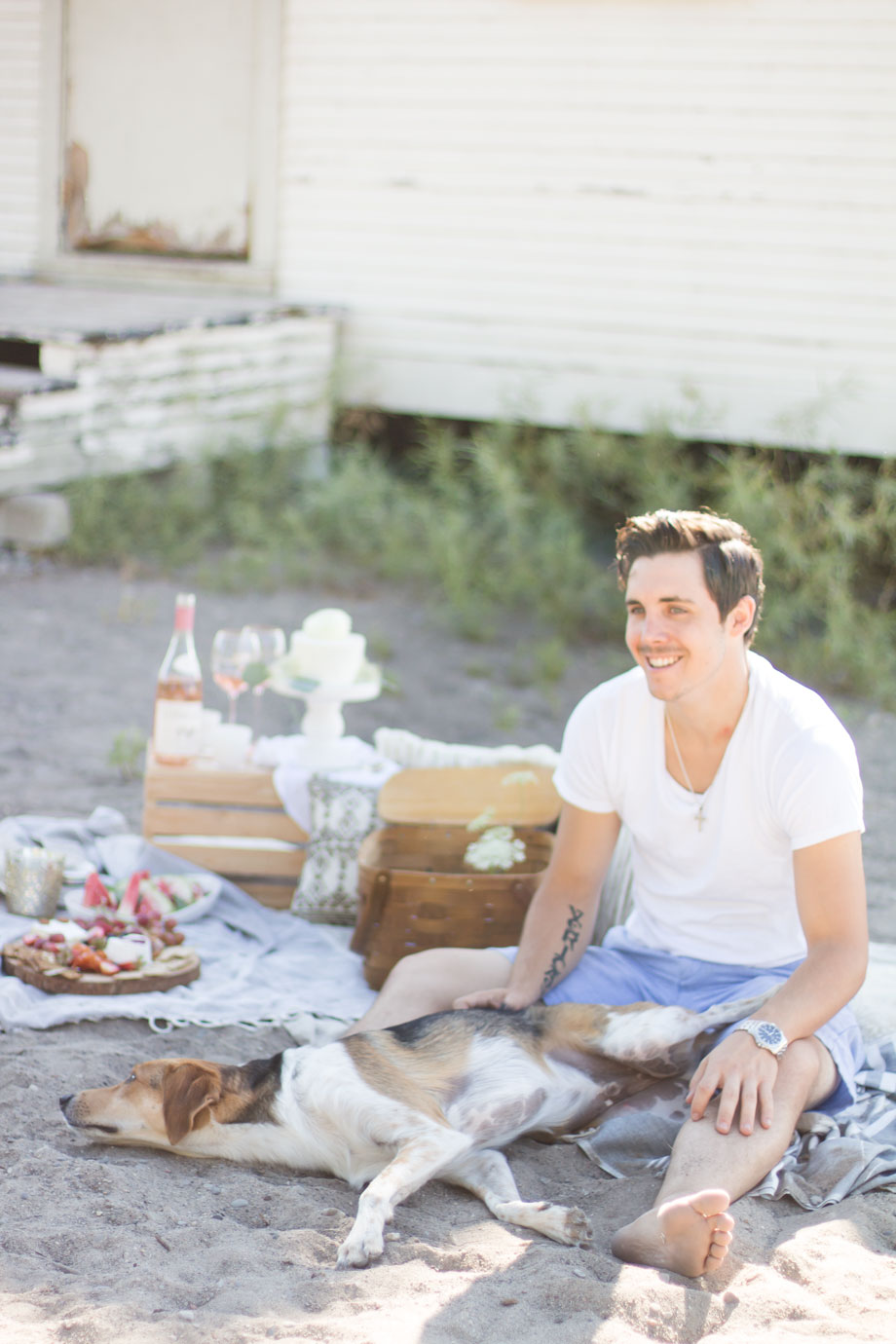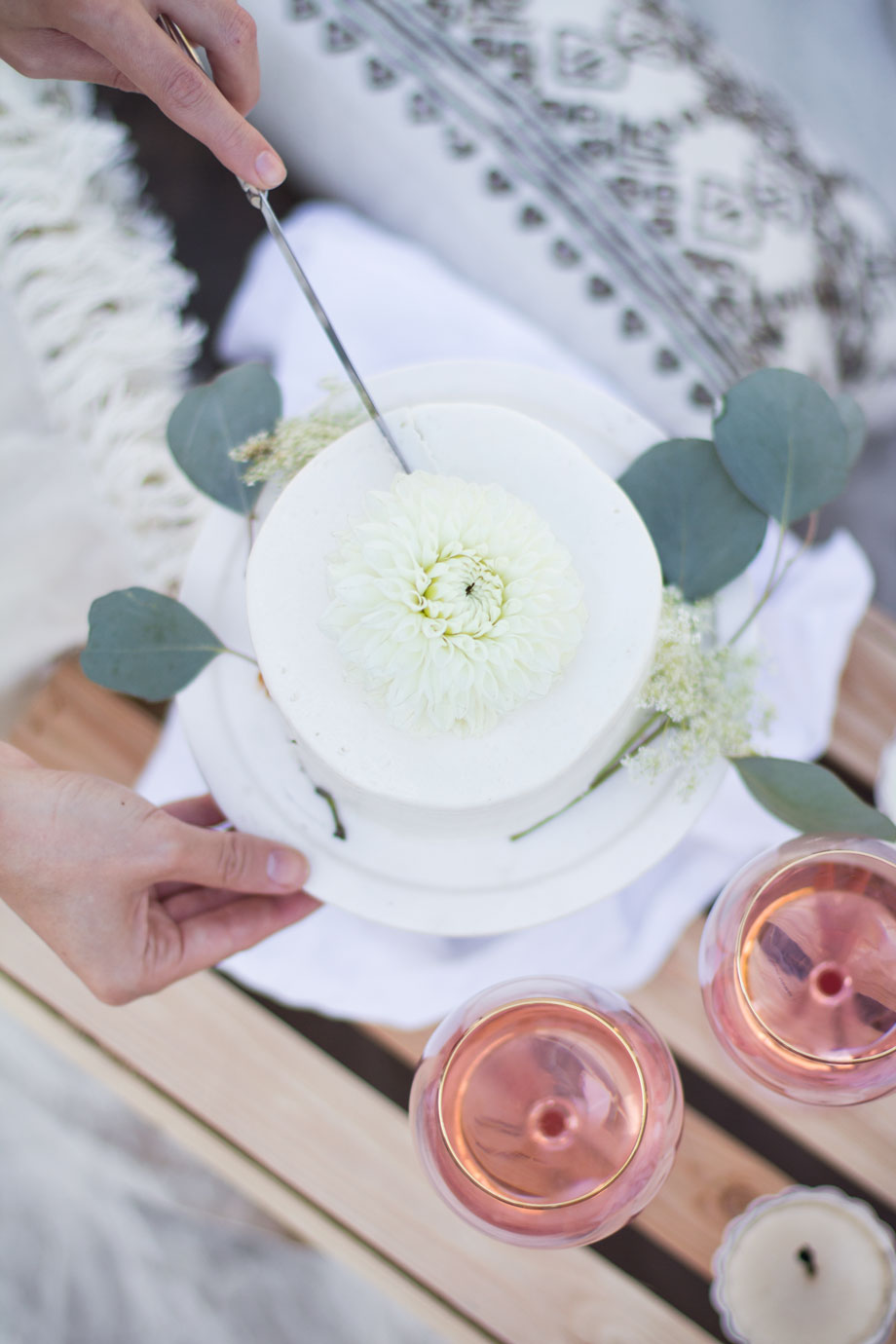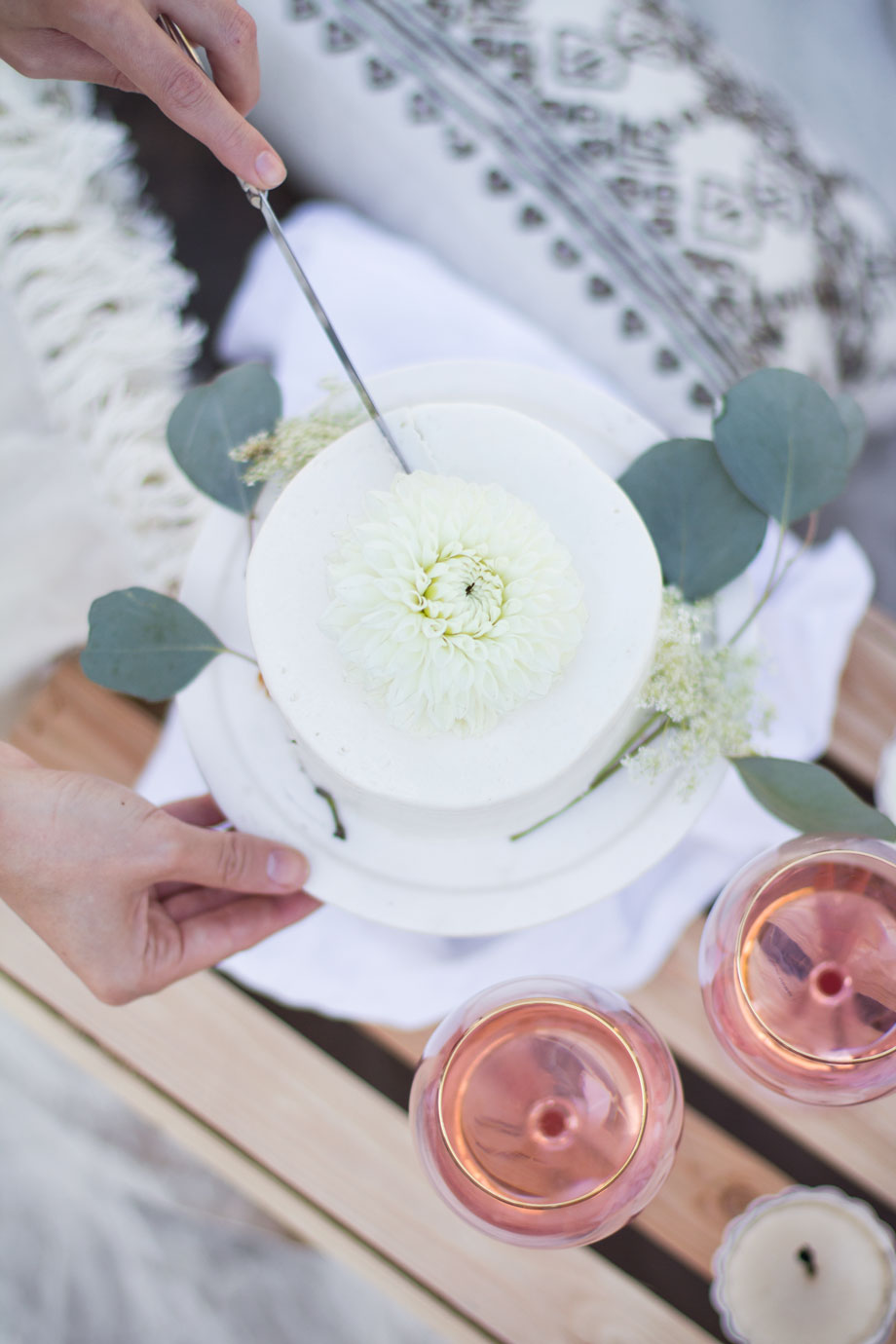 The Company: As with any event, the people you invite is what will make your picnic memorable. Of course Jamie and I wanted this to be a picnic date so we decided to keep the guest list to just us two (and Milo). If we had planned on throwing a picnic for friends, it's would have been our number one priority to make sure that everyone would feel comfortable in their surroundings. This goes back to asking about food allergies, flower allergies and yes even allergies to pets. We bring Milo with us everywhere and n even after having him for a couple of years I find an allergic reaction coming on from him, and other people's pets especially. Be respectful of your guests and their needs, after all you invited them and you want them to have the best time possible.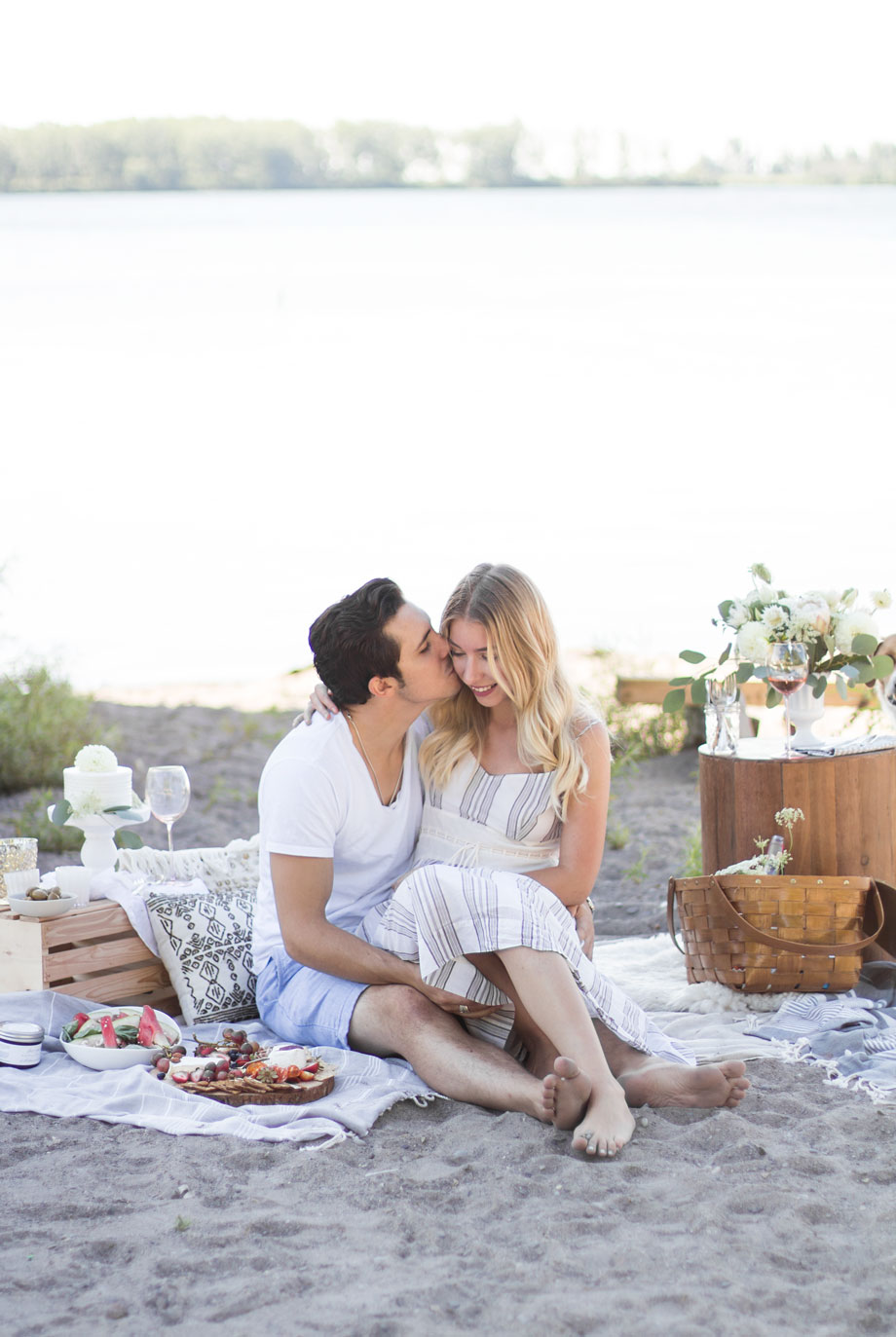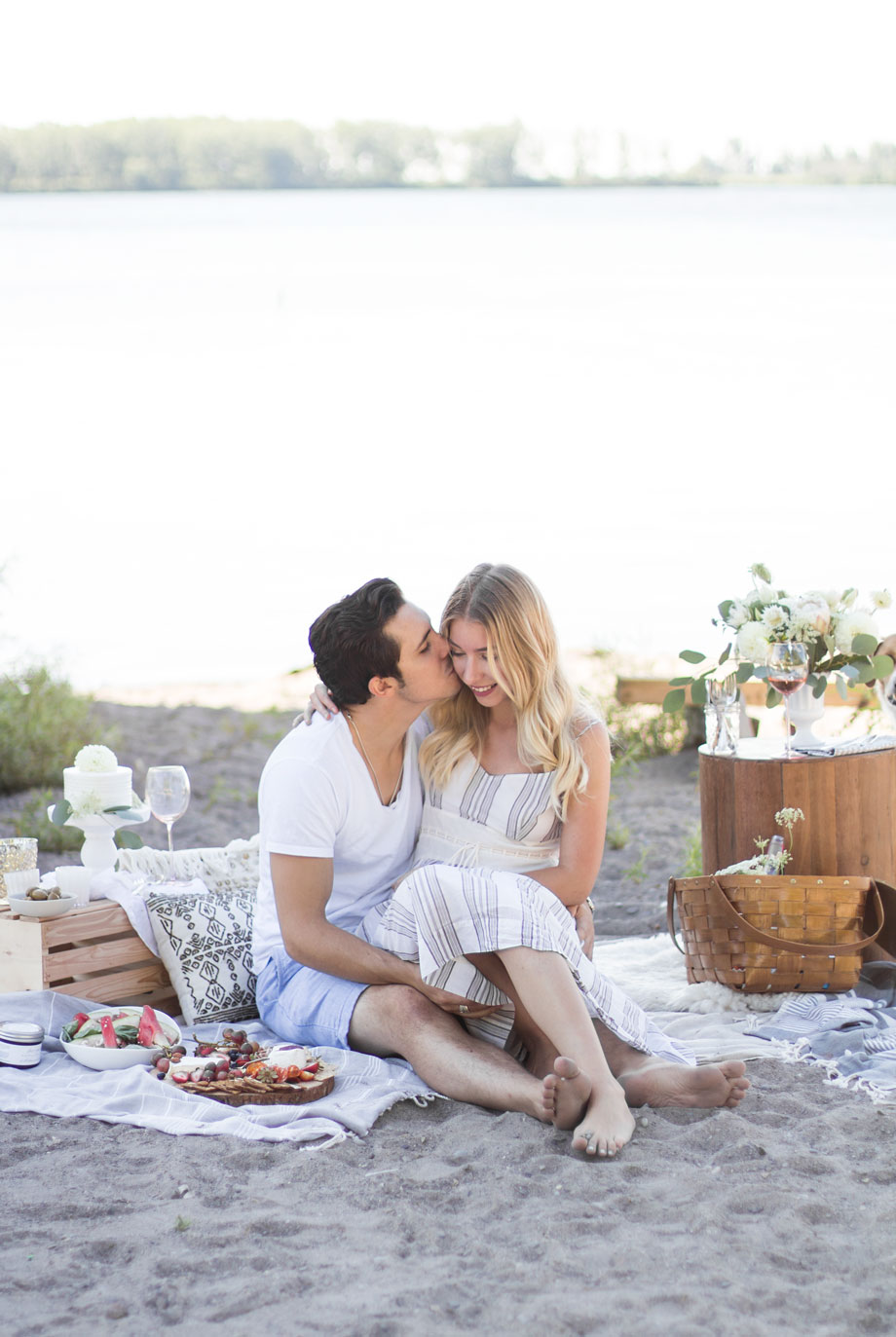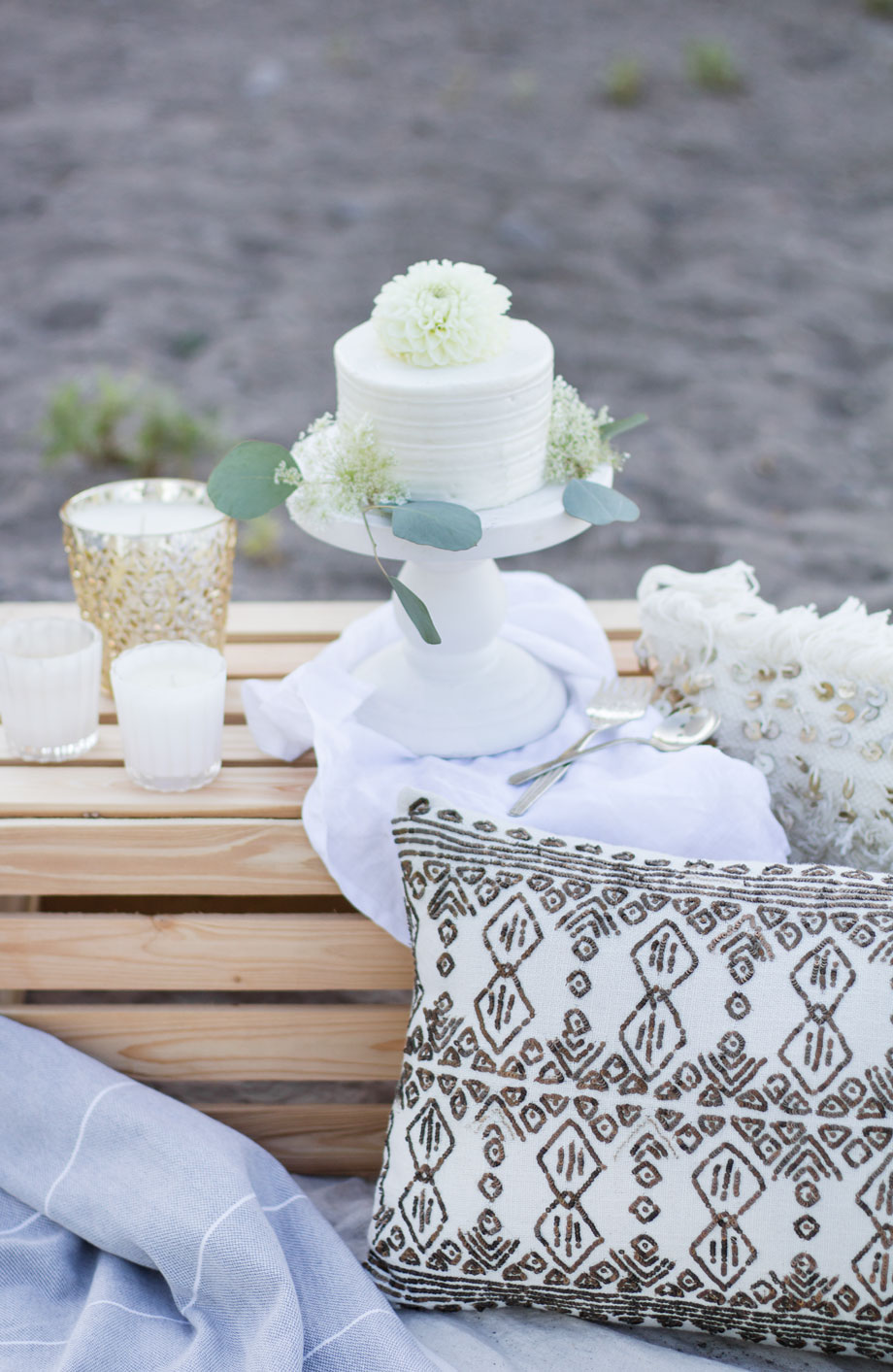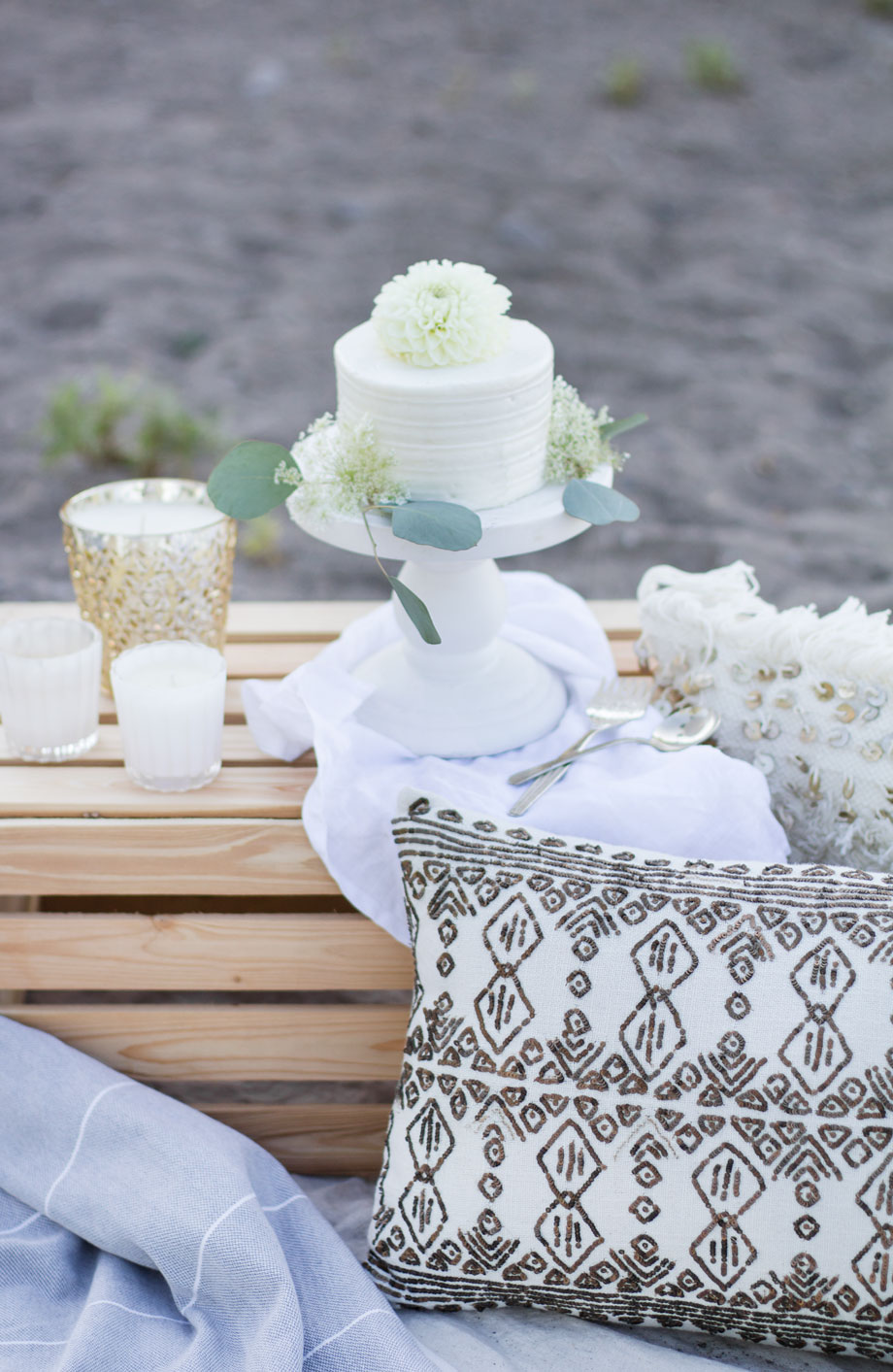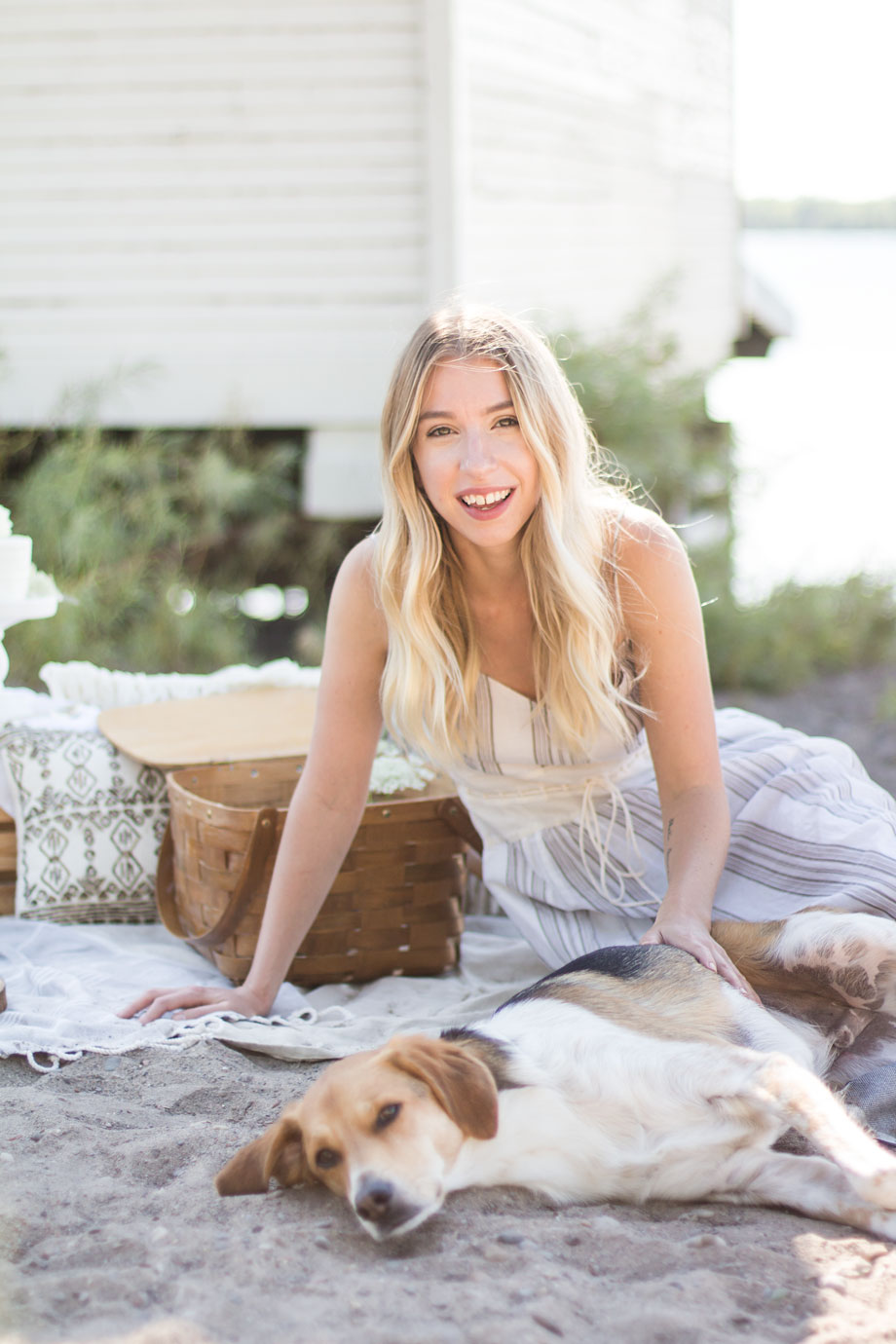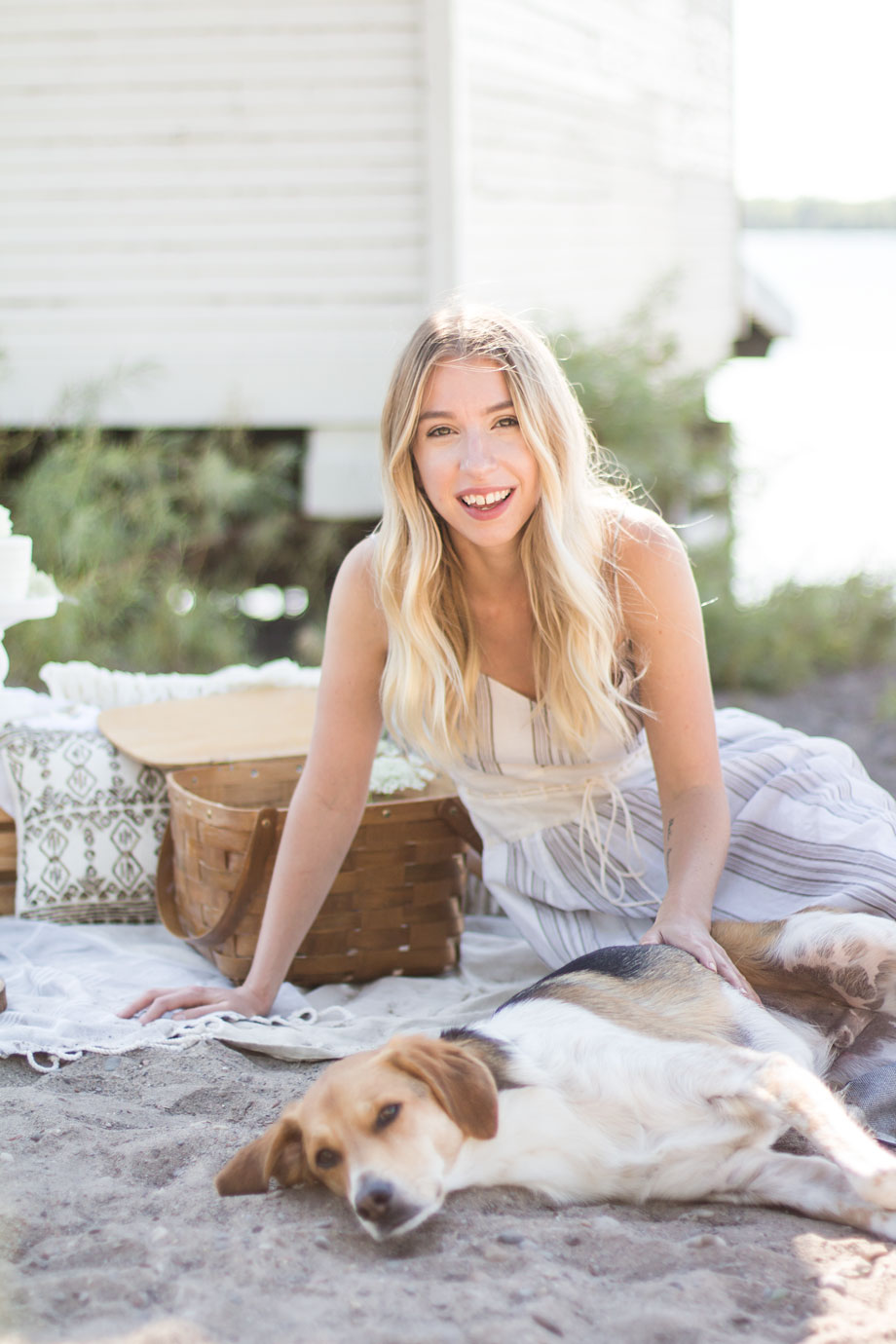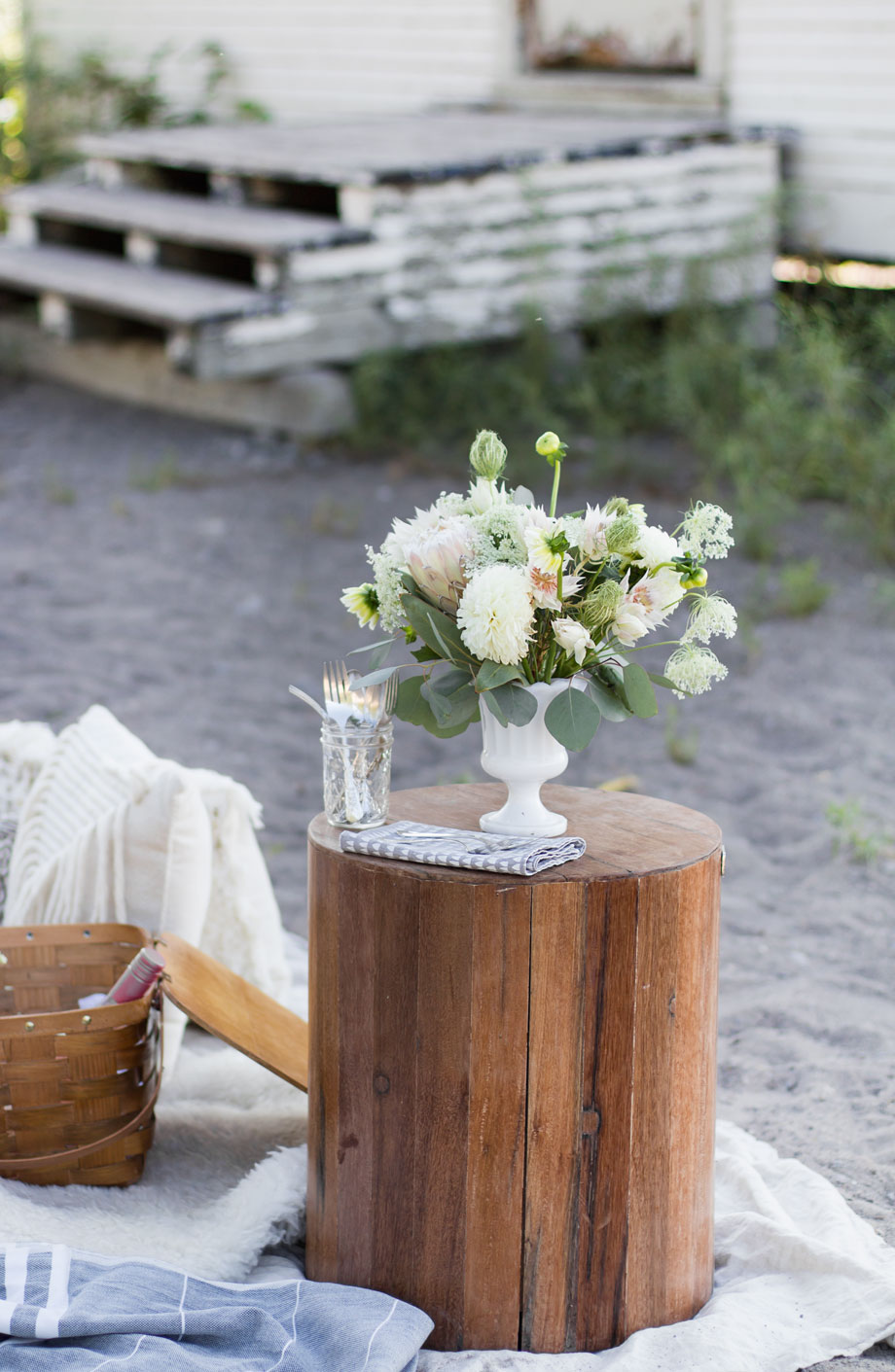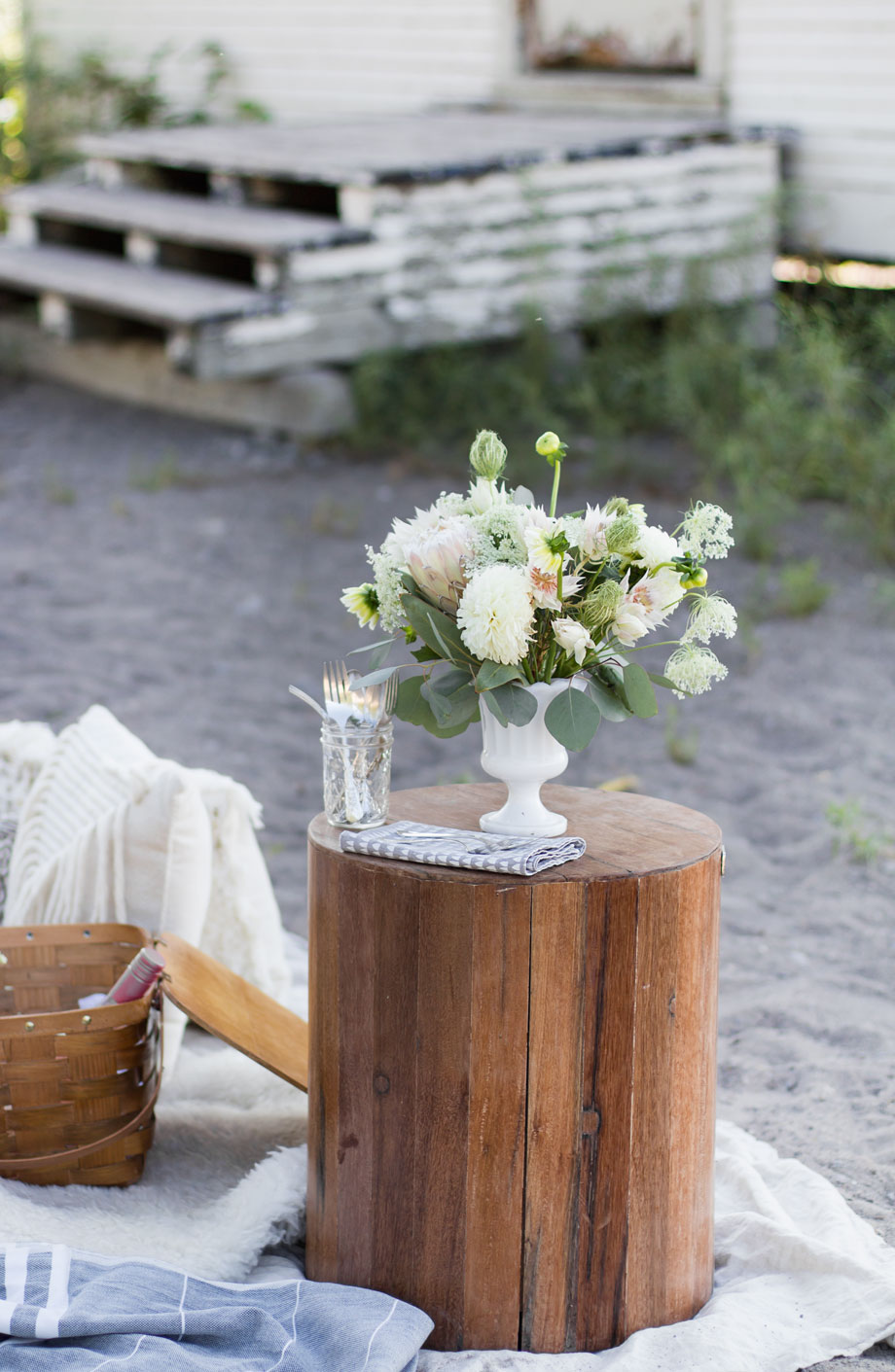 This post was sponsored by the makers of REACTINE®. All opinions are true and are my own.