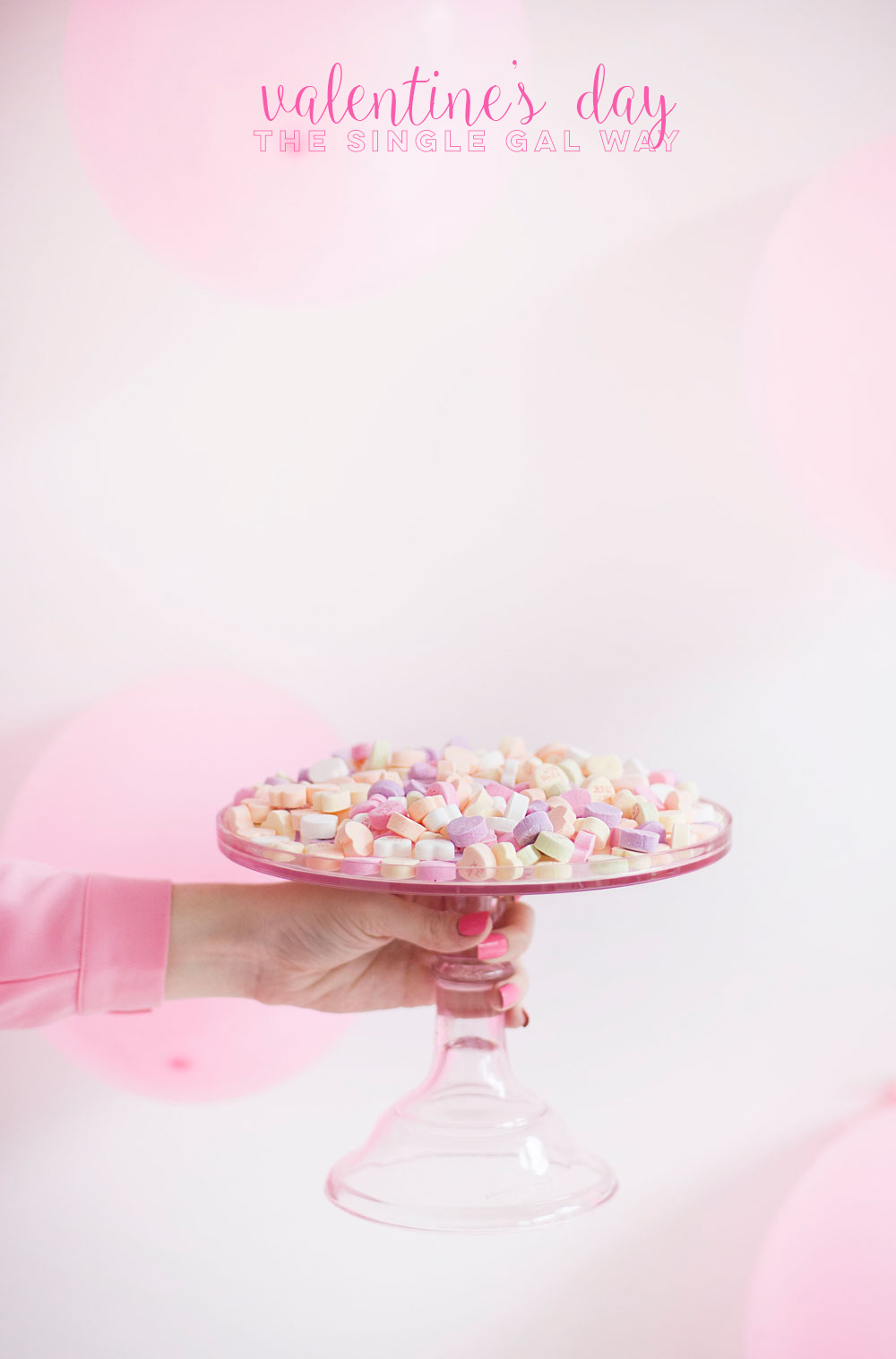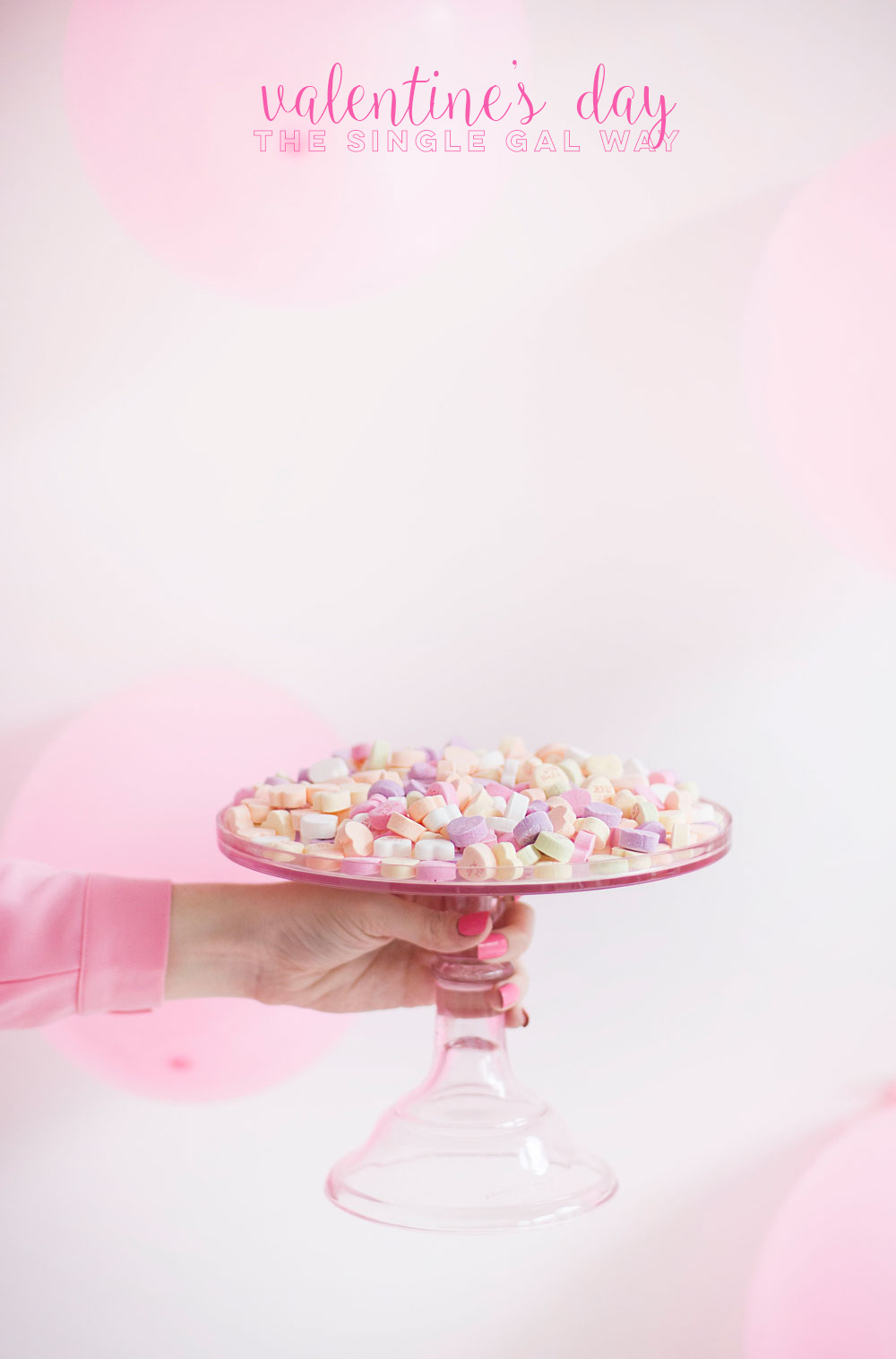 The latest installment from Blare June…
Valentine's Day is officially one week away and I don't know about you but my Instagram feed has been bombarded lately with 50 Shades Darker ads and Valentine's Day gift guides for our significant others. There are so many industries that thrive off the marketing goldmine of this Hallmark holiday, often resulting in the opposite goal of reminding people they are 'alone.'
Although I am all about a day to show your partner or admirer how much you care, not everyone is in the position to share the day with a loved one. If you are dreading the upcoming February 14th day, don't fret you are not alone! It can't be assumed that those in a relationship are any different. There is so much pressure and hype for one single day that it may feel easier to lower one's expectations and not celebrate at all…although this is not what I am suggesting!
For those who have something beautiful planned (a romantic dinner or a staycation at a nearby hotel), I hope your night is everything you dreamed of …and more! However, for those who will be treating this day like any other Tuesday (well perhaps a little more annoying)…then the below tips are for you!
Instead of jumping on the bandwagon of the common themes of "what a dumb holiday' or 'it is a marketing ploy"….you don't have to embrace the day for what it is, you can change it!
Below are 3 simple ways to make Valentine's Day exactly how it should be…for you!
1. Treat Yo Self
Let's pull out the spread sheet and do some basic math, shall we? If you were celebrating with a significant other, there would be costs to celebrating this day, right? As much as I still believe that Valentine's Day is a day for the woman, we should be paying our fair share (we fought so hard to be equal…and we will continue to fight). Let's say dinner is paid for, you may still treat your loved one to a cocktail (or two…who is counting), a card and a small gift. Count up those costs and voila you have yourself a new pair of earrings from J.Crew or a new YSL lip gloss. I mean, it is just simple math…right?!
2. Relax To The Max
Many of my friends have gotten a spa voucher as a Valentine's gesture from their significant other (lucky you!). We are modern women and we don't need no man to buy us a massage at the spa now do we (ok, I am with you…it would be nice)? If a day at the spa isn't within the budget, don't fret, there are so many great at home spa remedies you can do. Go through your product drawer, test out some oldie but goodies, paint your toes and put on the newest episode of your favourite show… let's Netflix and chill! Although I am not sure what cucumbers truly do for your eyes…it's part of the look, so buy those too!
3. Dinner for 3+
Let's forget the typical 'dinner for 2 reservation' and instead increase the invite list to well beyond the typical Valentine's Day seating plan. Invite your besties to the trendiest new restaurant that just popped up or order in to your apartment, Valentine's Day is all about good food and a nice glass of rose! Instead of focusing the conversation on how corny this holiday may be, engage in intelligent conversations of change and women rights! Trust me, if you surround yourself with positive forward thinking women next Tuesday, the last thing you will think of is not having a significant other…. #Idon'tneedaman



Website: BlareJune
Instagram: @BlareJune