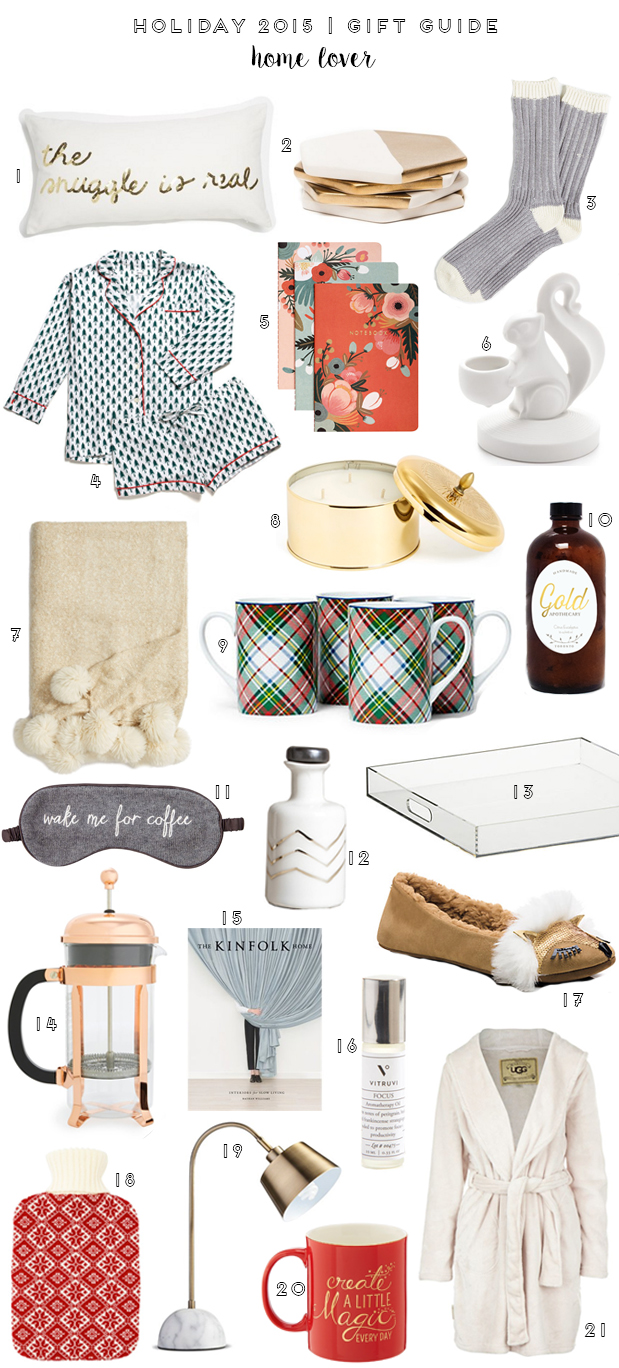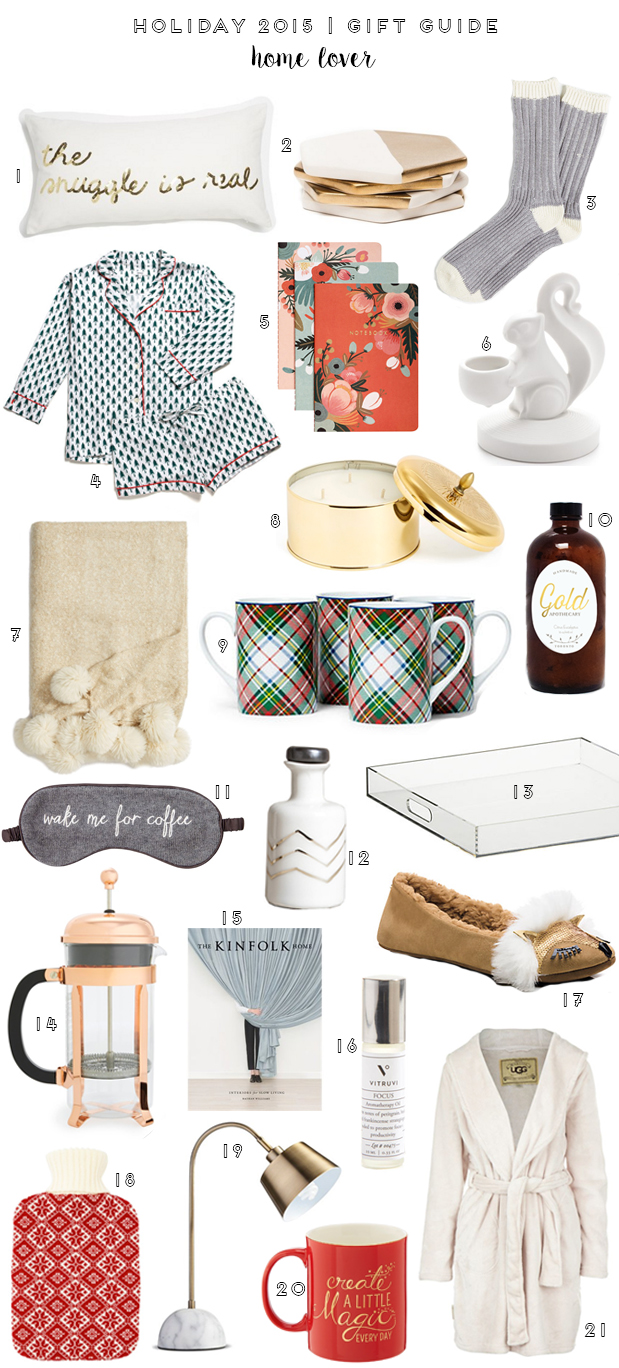 1. The snuggle is real when it comes to this adorable pillow.
2. Gold dipped coasters that are sure to make any coffee table pop.
3. Cozy socks, perfect for reading by the fire.
4. Cute and comfy Christmas boxers and shirt set.
5. For the home lover who likes to write, this set of 3 journals is a beautiful gift.
6.A fun and quirky match holder that also happens to be on my coffee table.
7.Pom-Poms make this ultra soft blanket feel very special.
8.Not only does this candle smell amazing but it's also very pretty to look at.
9. A Festive mug set that can be used throughout the entire winter season.
10. Eucalyptus and citrus bath salts that are both therapeutic and pretty to display.
11. Your home lover is sure to appreciate this wake me for coffee sleeping mask
12. A handmade porcelain apothecary bottle that will add a hint of charm to every bathroom.
13. Lucite trays are a must in every home for displaying books, candles and everything in between.
14.Every home lover needs a french press in their life, this copper one is stunning.
15.There's nothing quite like curling up at home with a good home inspiration book.
16.Vitruvi is quickly becoming one of my favourite aromatherapy lines, every option is amazing!
17. Sequin makes these fox inspired slippers feel ultra glamorous.
18. This hot water bottle is wearing the cheeriest fair-isle sweater.
19. Every bed side table needs a minimalist and chic lamp for late night reading.
20.I'm positive this will be the mug your home lover grabs each morning.
21. A robe that will make even the most laziest of days feel luxurious.
PS: Holiday 2015 gift guide For The Fashion Lover & For The Culinary Lover