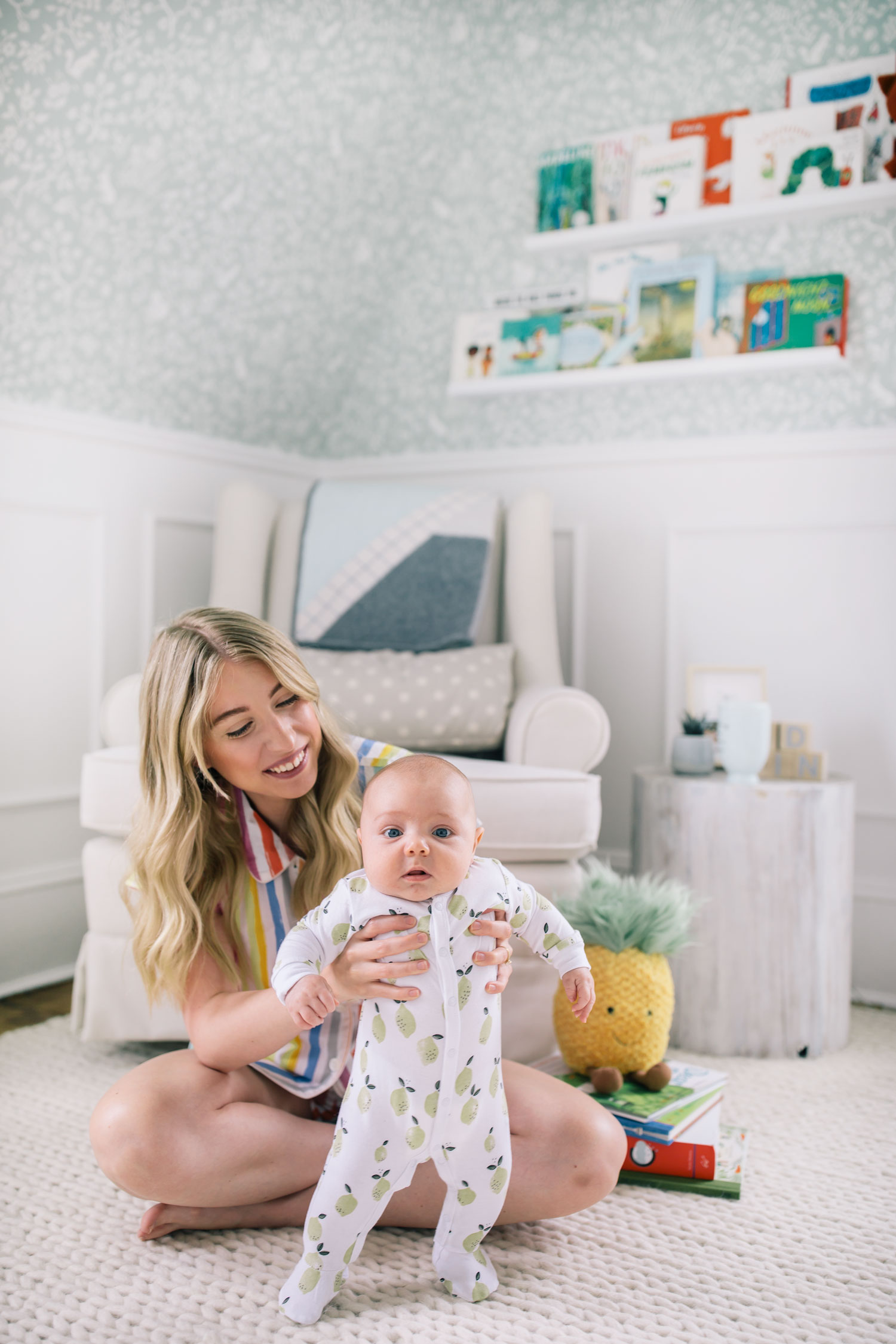 For years, Indigo has been one of my favourite stores to shop at. Everything available at Indigo from books (obviously), to home décor and now baby items…you name it and I love it! Ever since I was a child, I've wandered the aisles, exploring and getting lost in the books. I've watched it grow from a mostly-book-only store, to a full-fledged lifestyle brand. I now find myself heading there as a sort of therapeutic "me time" date. I spend hours flipping through cook and home décor books, visualizing the gorgeous throw pillows and cozy blankets in my home, and gush over the adorable baby toys, books and clothing options. Needless to say, when Indigo recently approached me about having an "influencer picks" page on the website, my jaw hit the floor with excitement. I worked with them last year for their summer reads campaign, but to be asked to personally curate items that I love and share them with you on their website!? It's pretty much a dream if I'm being honest!
Just as I love spending time in store, I could also spend hours poring over the selections on the website (I've definitely done a time or two). I spent hours sifting through the website to curate these items and have rounded up 24 of my favourite picks for you. From books to baby items and everything in between, these are products that I absolutely love and am so excited to share with you. I snapped a few pictures of some of the products on my list to inspire you to maybe add a new book, home item or even clothing item into your home this spring/summer. I hope you enjoy these photos and pictures as much as I enjoyed creating this for you.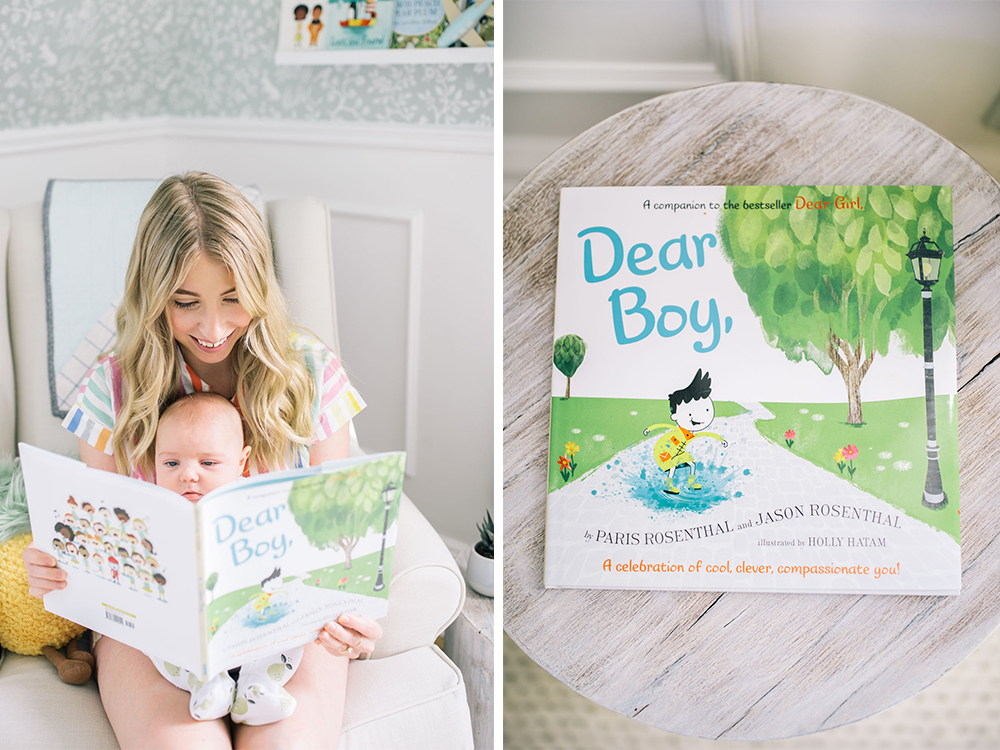 Baby Book Pick: Dear Boy by Paris Rosenthal: To put it simply, this book melts my mama heart. From the bestselling author of Dear Girl, Rosenthal recently released Dear Boy. This book instills the values of being kind, trusting in magic and pursuing your dreams. I love that Dear Boy is a gentle reminder to boys that they too can compassionate, emotional and that they are one of a kind. I can't wait until Edwin is a little older and interacts with me while I read this book to him.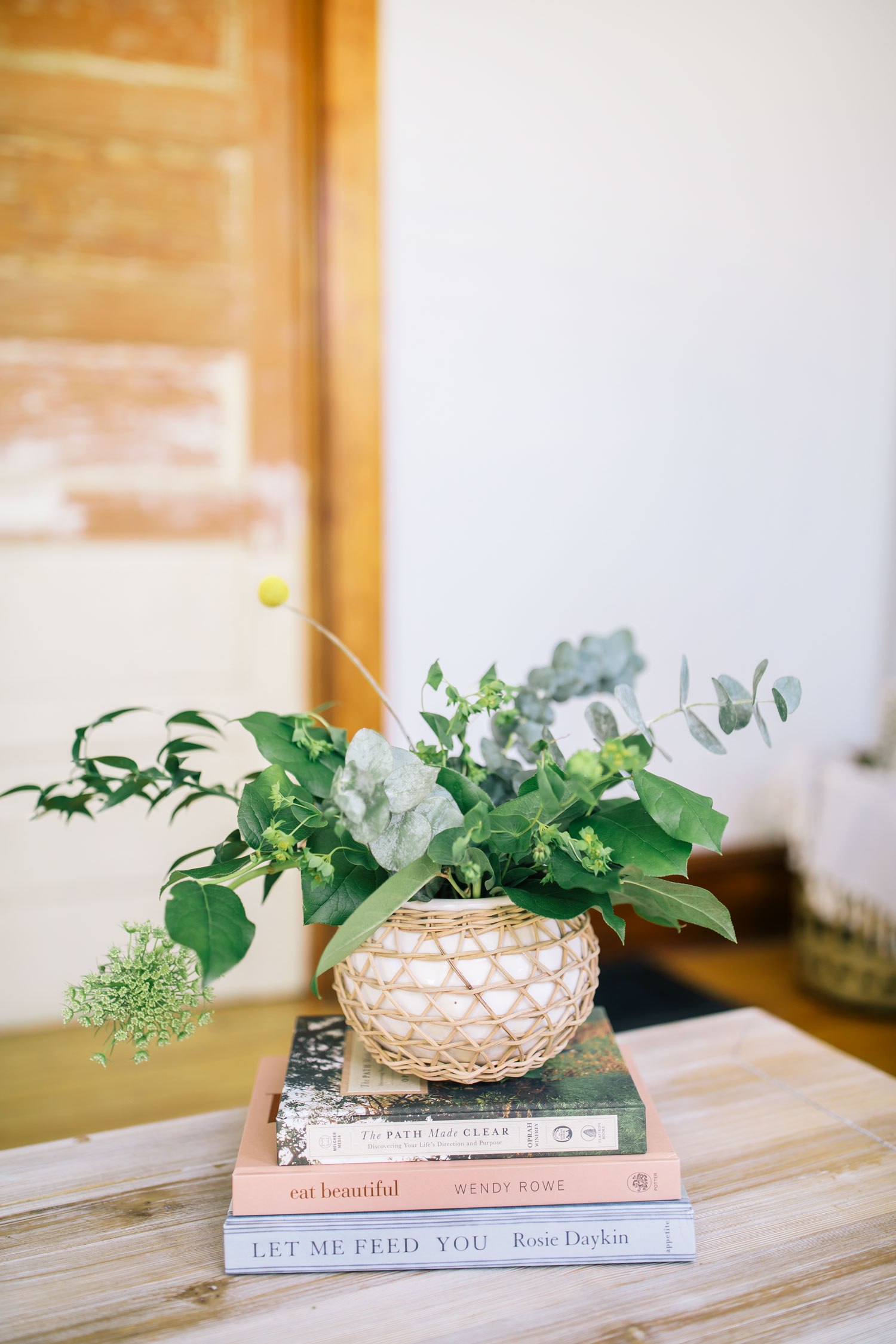 Rattan Wrapped Planter/Vase: I have a sweet spot for anything ceramic or rattan. Put them together and you don't have to ask me twice to buy it! I just love the organic feel of this planter, vase or simply decorative object. It adds such great texture to any room or shelf, and it's the first vase I've been reaching for when I want to create a floral arrangement as of late.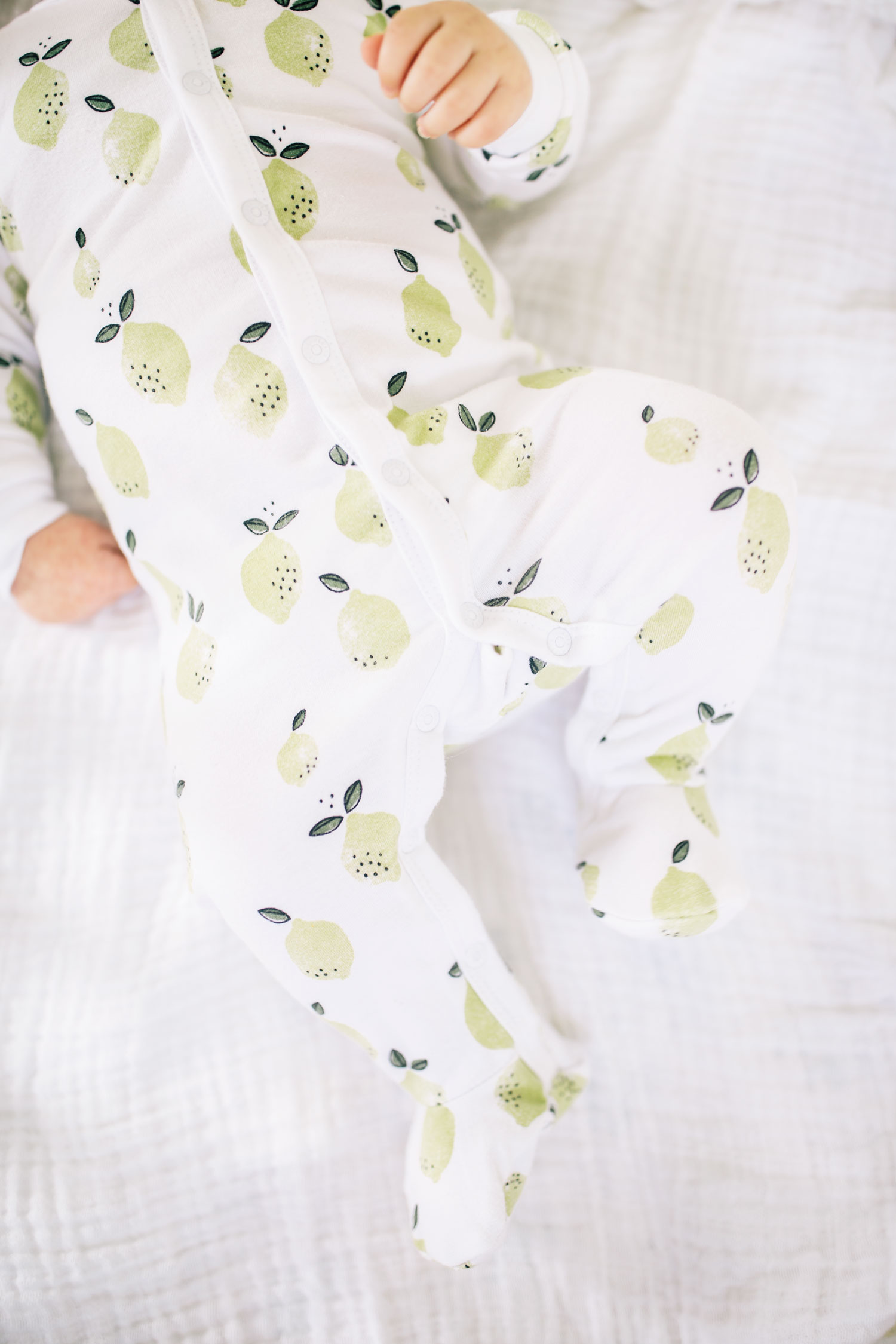 Petit Lem Sleeper: If there is one print that I love in the summertime, it's citrus. Indigo offers the sweetest Petit Lem onsies in both a lime print (as seen here) and lemon print. Not only are these onsies adorable, but I swear it is the SOFTEST onesie Mr. Edwin Fox owns. I'm tempted to buy him the 6- and 9-month onesie in this print as I just love it so much. There's also an adorable swaddle to match juuust in case you are interested.
New cookbook I'm loving: Let Me Feed You by Rosie Daykin: Rosie Daykin is the founder of Butter Baked Goods and the author of the two Butter baking books. I was excited to see that she was coming out with a more traditional and approachable cook book that, might I add, has the most gorgeous photography. To quote the author, "if cooking is a language, I try to avoid the big words", which I think perfectly sums up that even the most novice of cooks can make recipes from this book. I can't wait to try the cinnamon doughnut muffins, soups, salads and basically every type of bread recipe in this book!
More books I'm Loving:
The Path Made Clear by Oprah Winfrey: Oprah is one of the most inspirational women on this planet and so ordering her book wasn't really a question. According to Oprah, everyone has a purpose and our job in life is to find out what that is as soon as possible. I love that there are personal lessons from both Oprah and other influential figures in this book as well as a framework for inspiring you to create a life of both success and significance.
Eat Beautiful by Wendy Rowe: This book is both beautifully written and designed. It also makes the most gorgeous coffee table book as an added bonus. Eat Beautiful is divided up into seasons and offers the best natural food for your skin from A-Z. With clean food and beauty recipes sprinkled in between, Eat Beautiful will help make you glow from the inside out. I just love the blueberry smoothie!
Love and Lore: Love and Lore is an exclusive brand to Indigo. The product line includes handbags, travel accessories and most recently, sleepwear. This striped rainbow pyjama set is so bright and fun and will brighten up any gloomy day in an instant.
Amuseable Plush Pineapple: More baby goodies I love from Indigo include the plush toys. In particular, I love the options from Jellycat as they are so soft and come in the most adorable animals and now cheeky foods like this pineapple! There's even a watermelon, avocado and ice cream cone stuffie!
Working My Mama Magic Tea Mug: I've always collected mugs, and Chapters Indigo is my go-to shop for finding cute, commemorative options. I ordered myself this "Working my mama magic" mug to commemorate my first Mother's Day. Every time I break it out, I feel so empowered!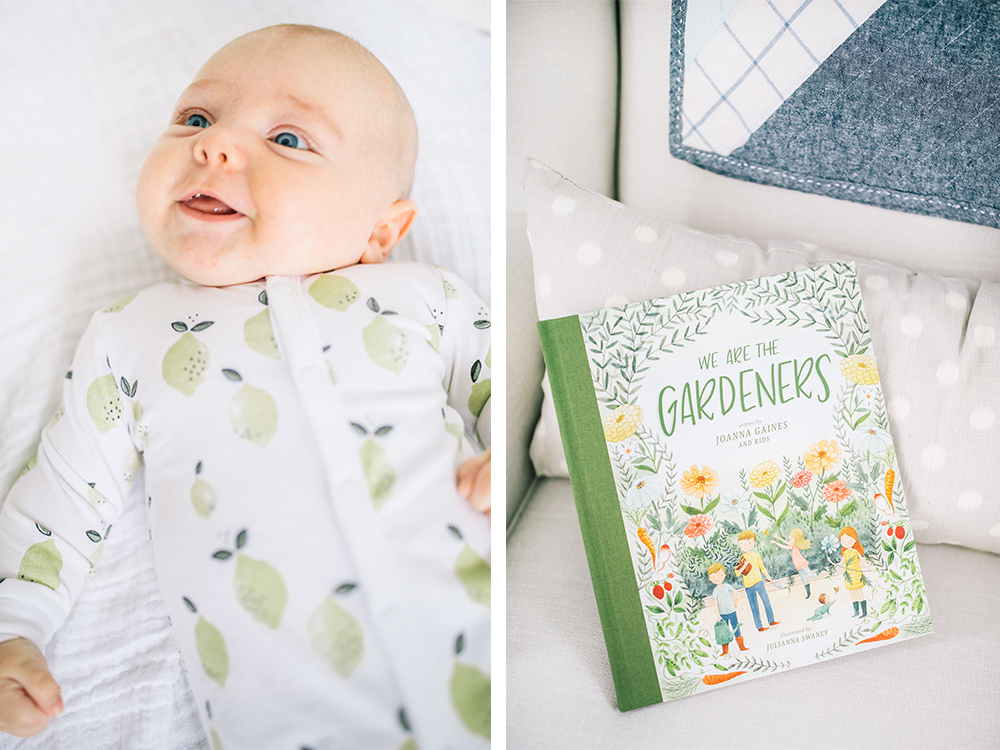 Baby Book Picks: We Are the Gardeners by Joanna Gaines and Kids: Basically, I am obsessed with everything Joanna Gaines releases. So, when I saw that her and her kids co-wrote a children's book, I was giddy! Edwin is still too young to understand the story of We Are the Gardeners but he loves staring at the illustrations and I love reading out loud to him the story of how the Gaines family worked together to create their blossoming (pun intended) garden.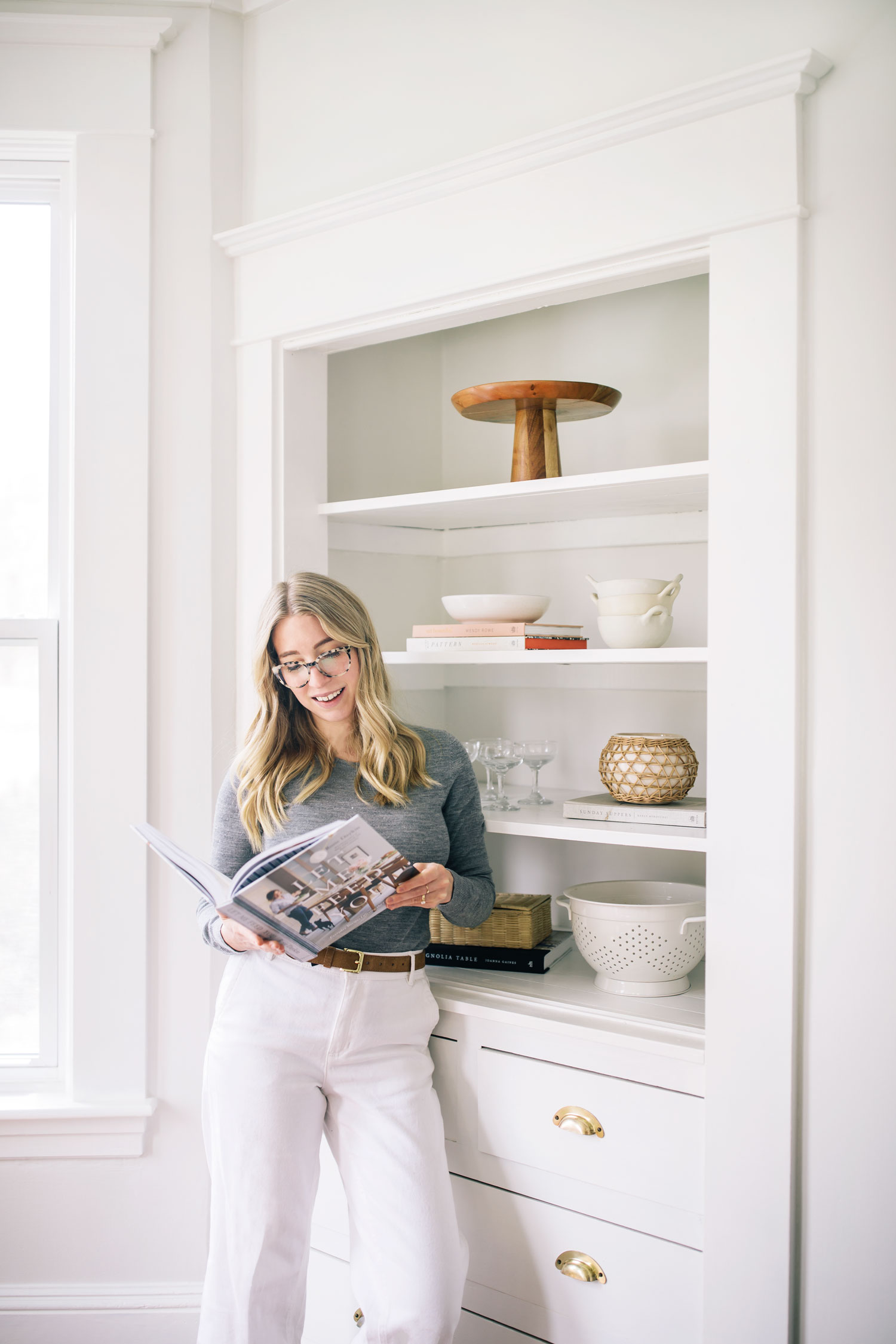 This post was sponsored by Indigo, however all thoughts and opinions are my own.