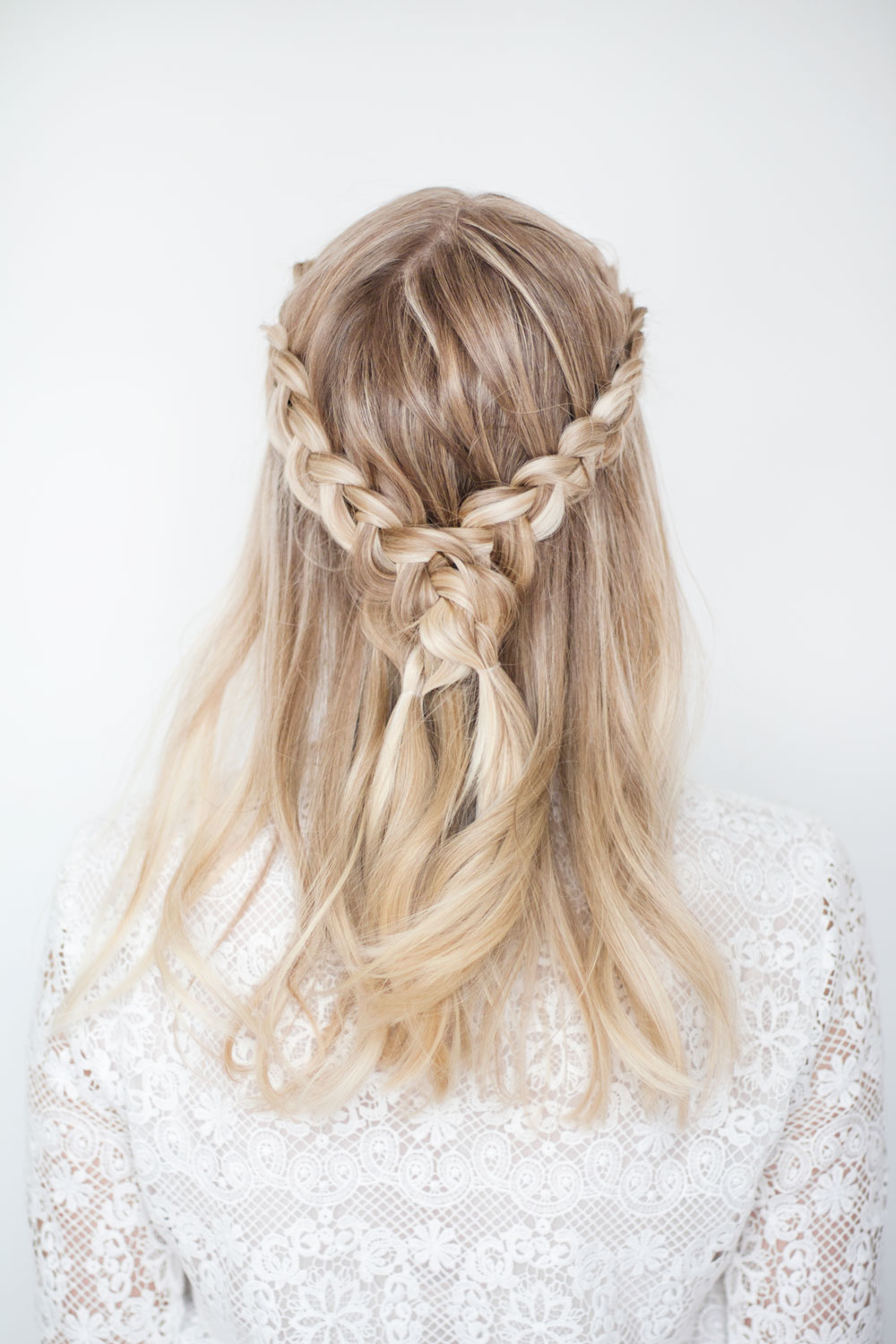 Truth be told I have only ever had my hair coloured by one person since I was 10 years old. I trust her with my hair more than anyone but unfortunately living in Toronto has made it difficult to see her as often as I should. Having a blog entitled "The Blondielocks" automatically limits what I can and will do with my hair and it also makes it extremely important to me to maintain happy and healthy blonde hair.I am obviously extremely picky when it comes to who is allowed to dye/chop my hair and what products I will use on my locks after I get it done at the salon, so when Dove approached me recently and challenged me to a #hairdare for the launch of the new Dove Regenerative Nourishment line I knew that I had to accept. I have grown up with Dove and absolutely love not only the products but the brand that inspires all women to feel beautiful. Dove was also gracious enough to let me pick the salon I wanted to go to so with that I was pretty confident in my appointment and then using the Regenerative Nourishment line.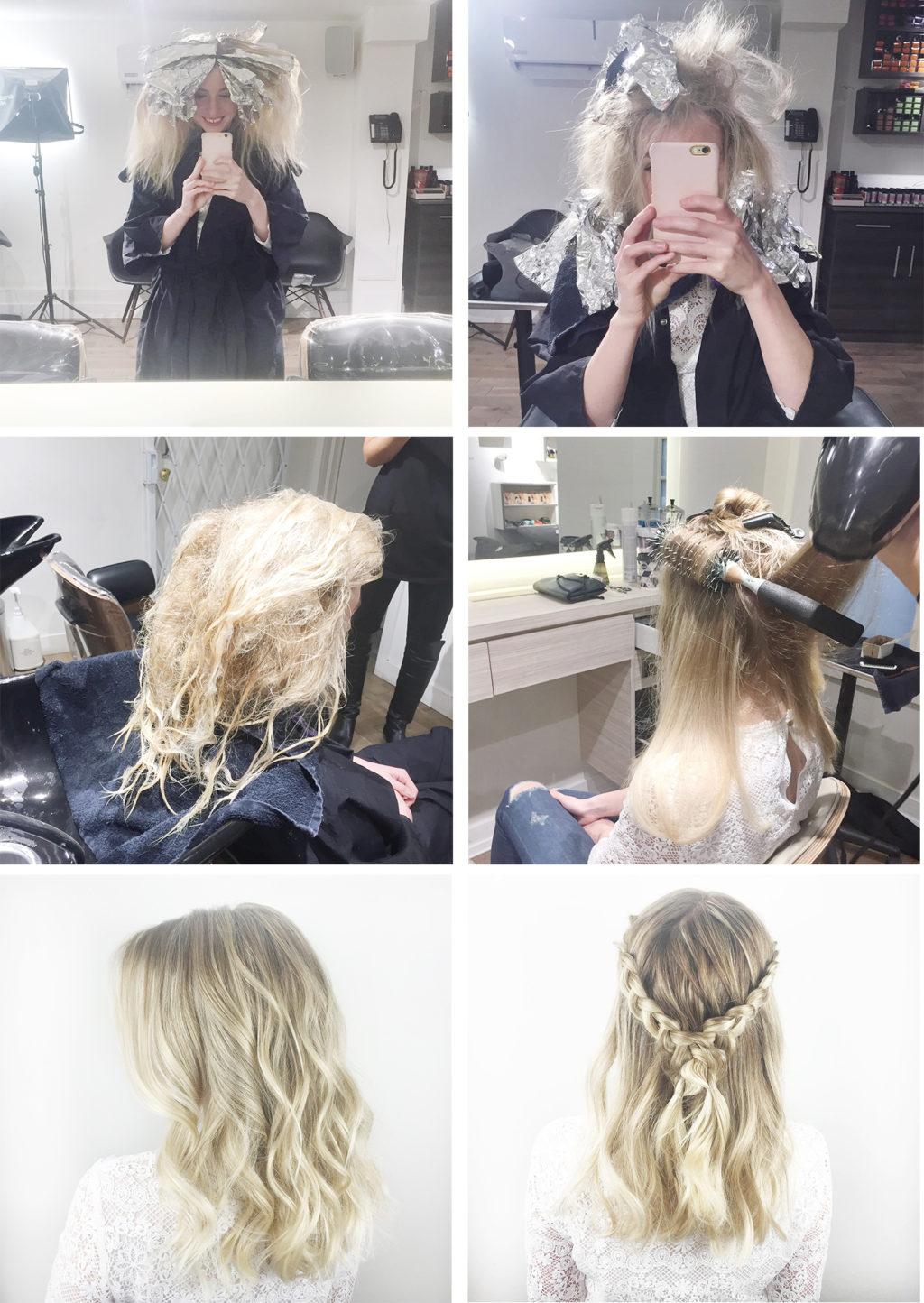 I headed to Medulla and Co, a salon that I'd heard rave reviews about from friends and blogger-friends so I knew I'd be in good hands. I was lucky enough to have the most amazing team work on my locks. Carolyn who did the colour and Kelly who gave me a fresh haircut, beautiful blowout and side-wrapped braid. I wanted to go blonder for the spring and Carolyn did an amazing job of achieving a blonde that was somewhere between golden blonde and ashy white. There are seriously so many natural shades of beautiful blonde running through my hair right now that I couldn't be happier about! I also wanted to shake things up a bit by trying out a cool wrap style braid that crossed over in the back. When it was all said and done I wanted to keep the braid forever!
My trip to Medulla and Co was absolutely worth the 6 hours I spent there, but after 2 rounds of colour (full head of highlights + bottom only highlights), back combing, brushing out, 4 rounds of treatments, 2 rounds of shampoo and conditioner, more brushing, 2 rounds of blow drying, heat styling and a braid to finish it all off, I was really looking forward to trying out the Dove Regenerative Nourishment line.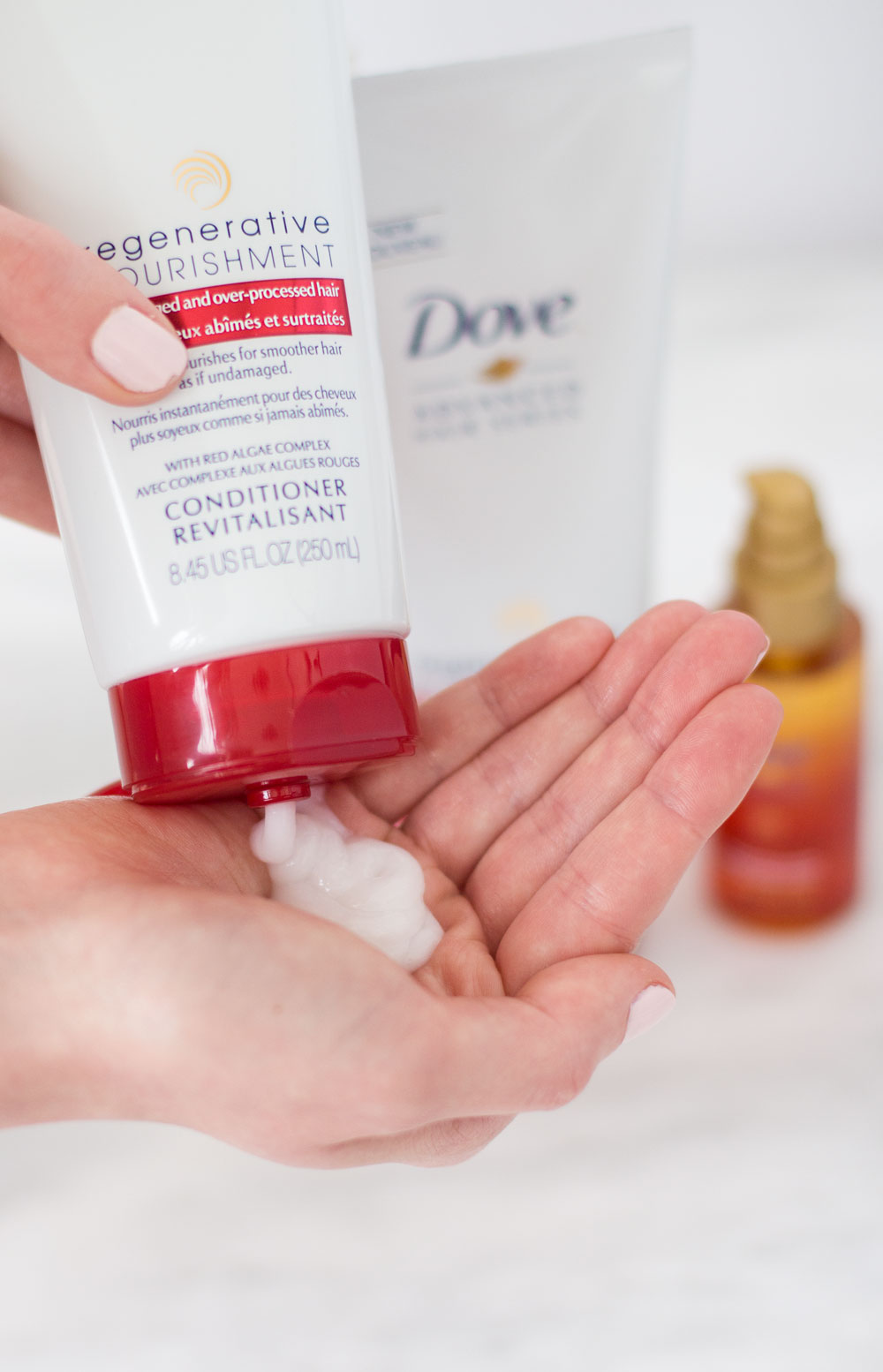 The collection range is a specific daily program for damaged and over-processed hair, and although my hair wasn't necessarily damaged by the salon, being a very blonde girl I like to take extra precautions to ensure that my hair is strong against breakage and maintains a healthy and renewed look, even after I leave the salon. I was really interested in the range that offers a blend of Red Algae and a Keratin NutriComplex, which helps eliminate the signs of damage for smooth and healthier-looking hair.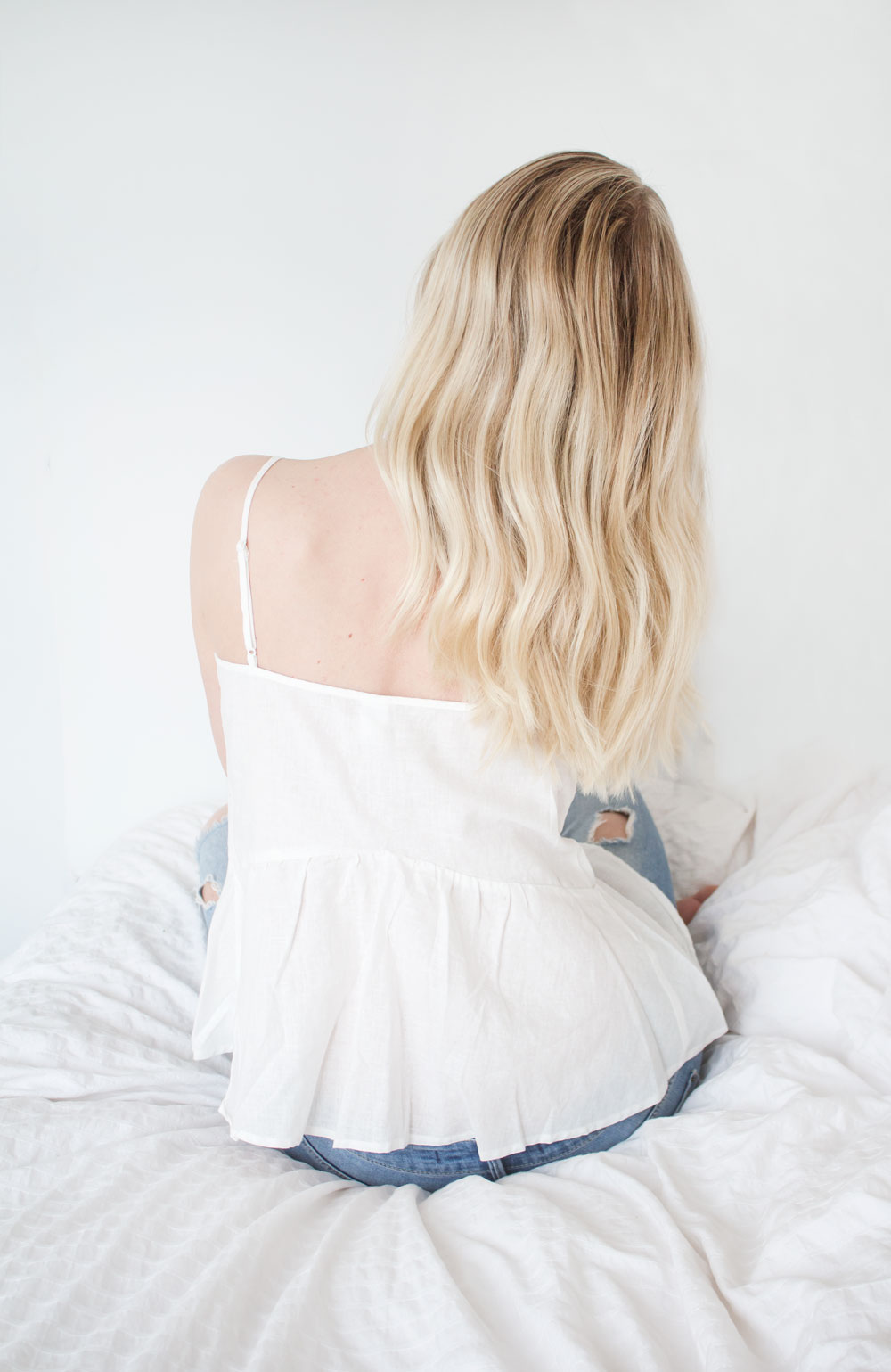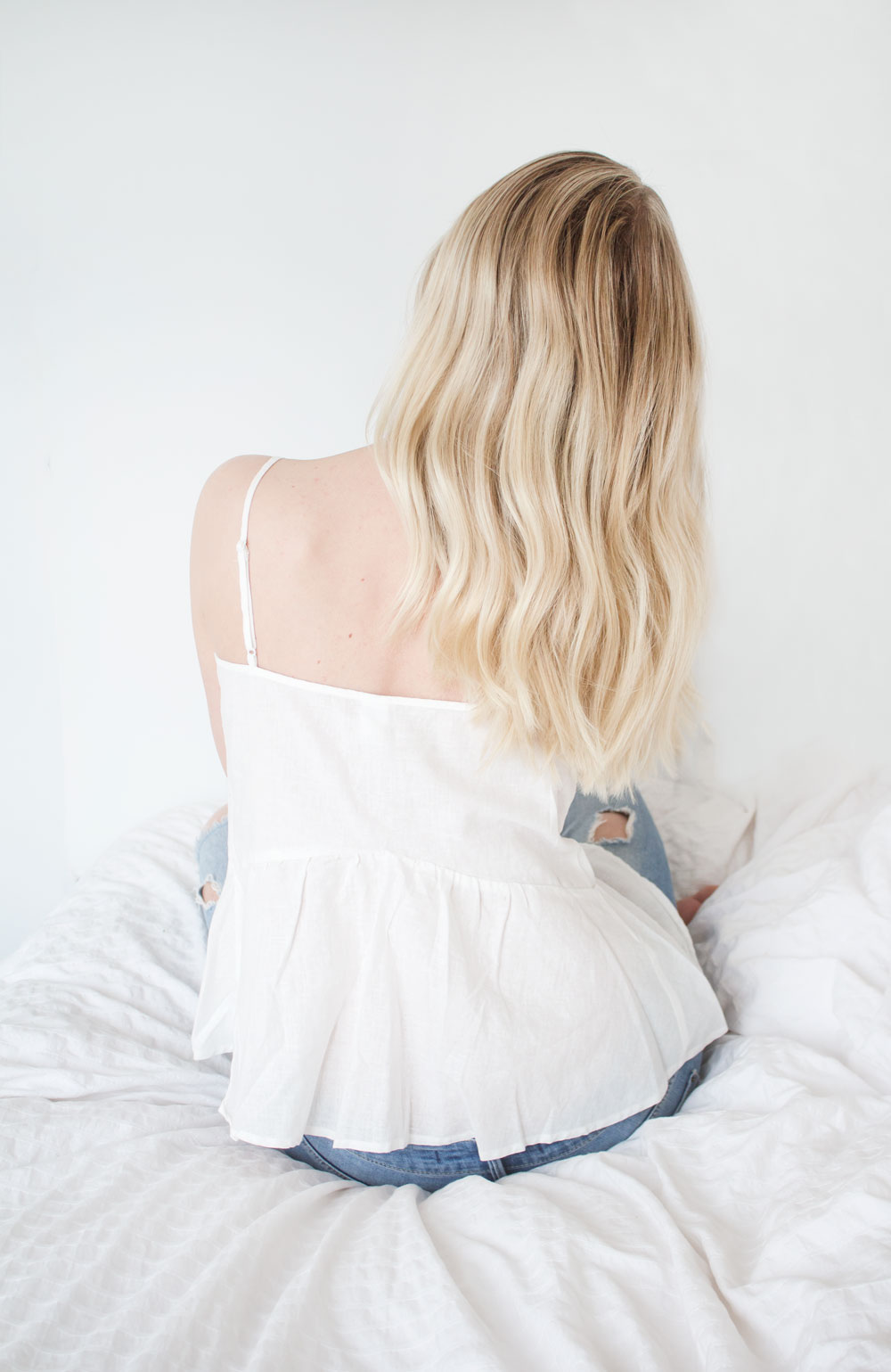 I waited a day in between my salon visit to use the shampoo, conditioner and serum and then gave it a-go. The first thing I noticed upon opening the shampoo and squeezing it onto my hand was the amazing, spa like smell that got even better after I started working it into my hair. The second thing I noticed was how easily the conditioner went through my hair. In case you didn't know, my hair is extremely knotty so when I can get a product through my tangles it's a winner in my books.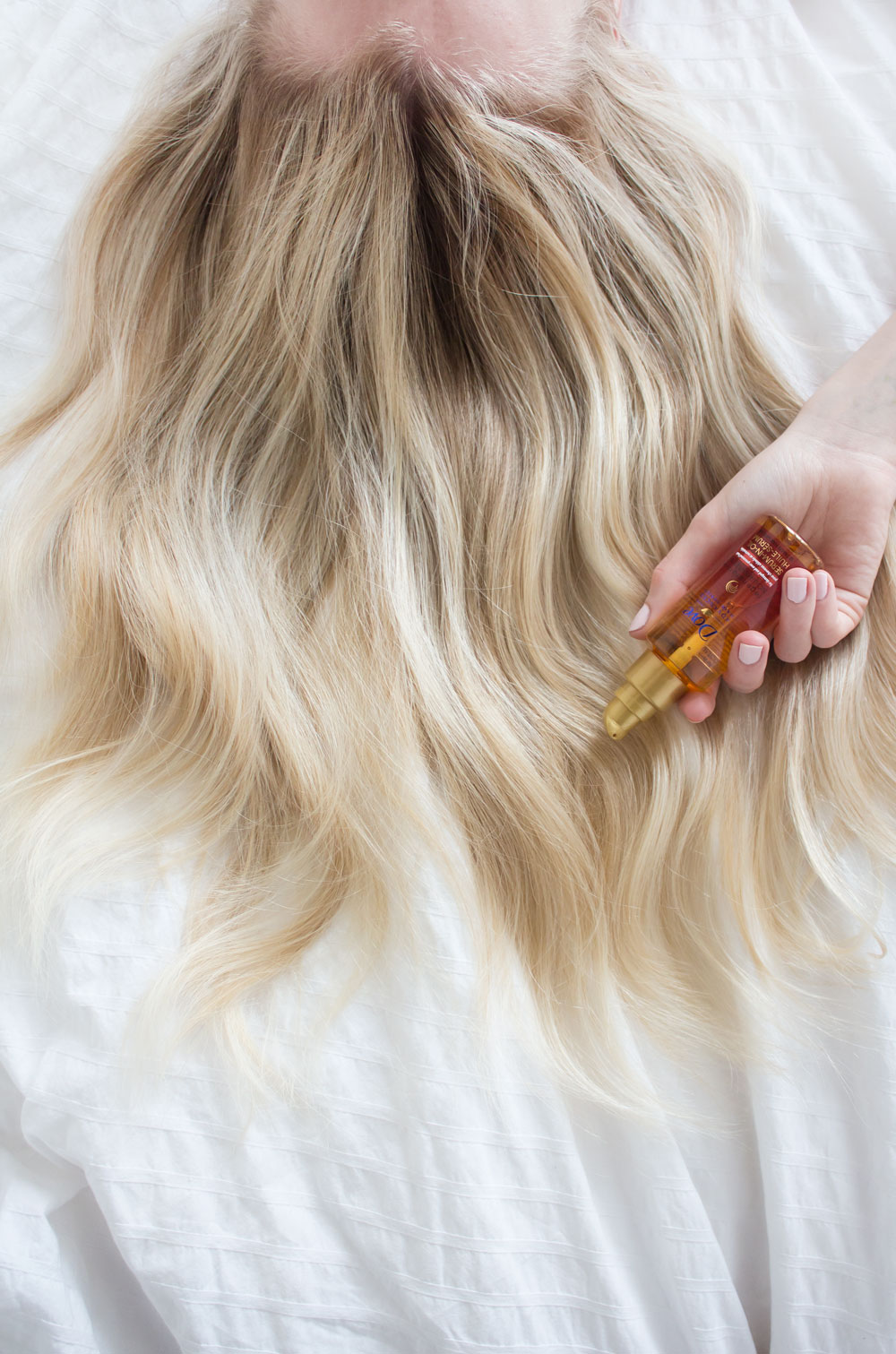 After I easily combed my damp hair through, I applied the serum-in-oil. Dove has introduced the first Serum-in-Oil, an innovative product that brings together the nourishing power of an oil with the restorative qualities of a serum. The Serum-in-Oil instantly helps extremely damaged hair look healthy, shiny and feel soft, while strengthening and preventing split ends.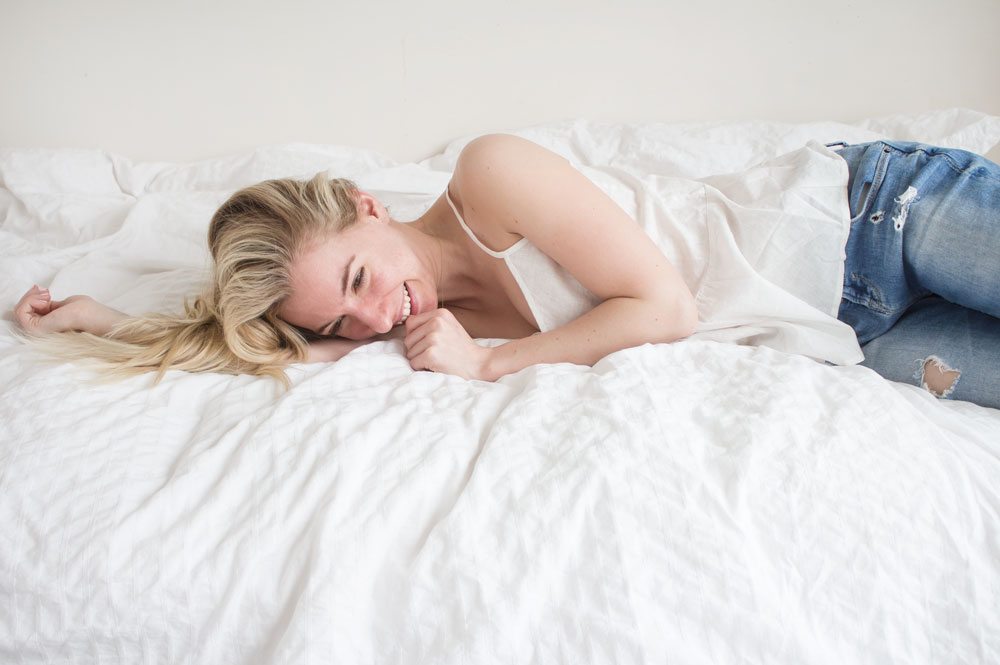 After the serum was applied I blow dried and styled my hair as I usually would (see pictures after the braid/salon pictures). I was honestly so impressed with how silky soft and light my hair felt, the incredible smell it was left with and how easy the 1-2-3 steps were to implement into my daily hair routine.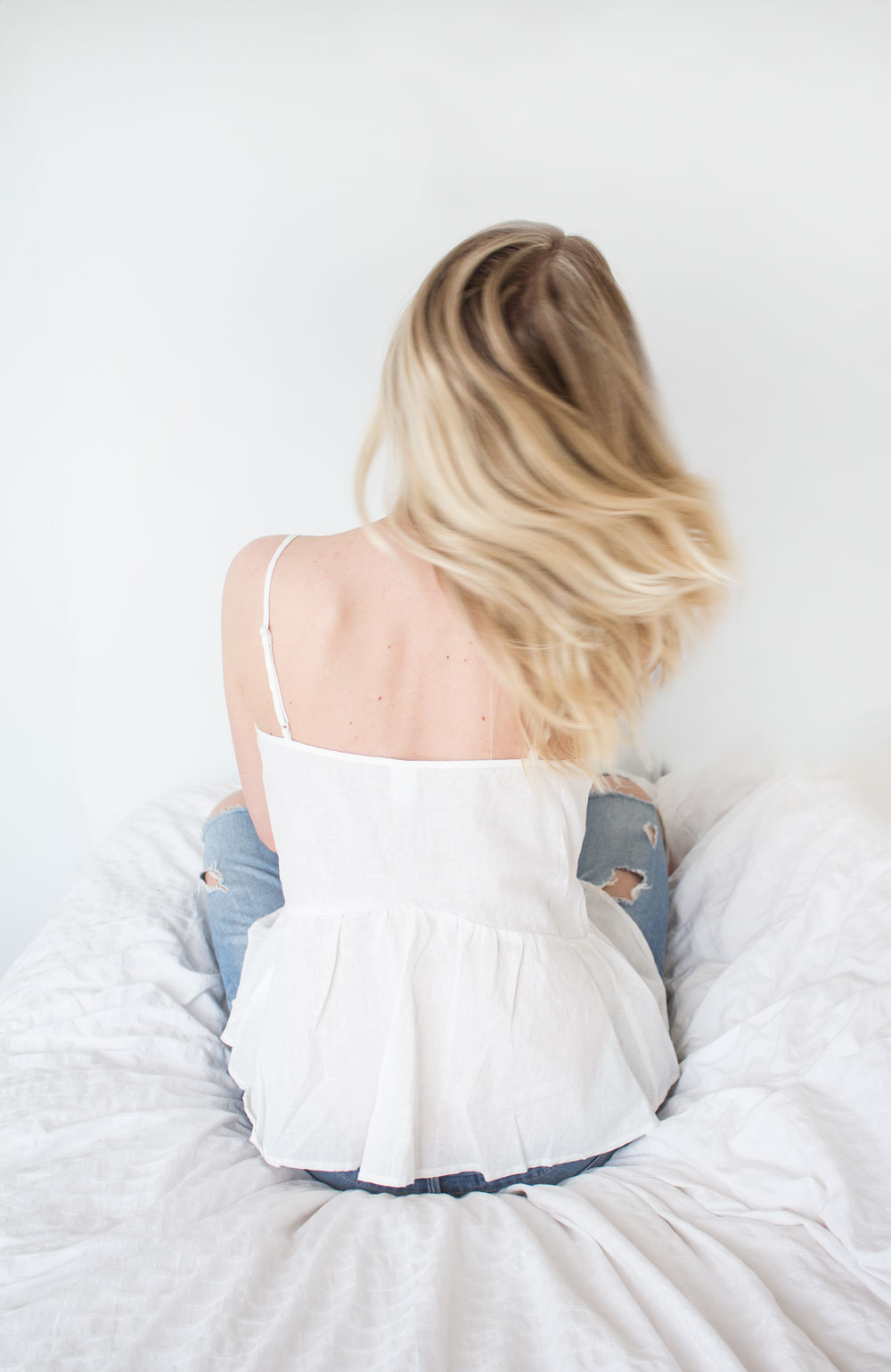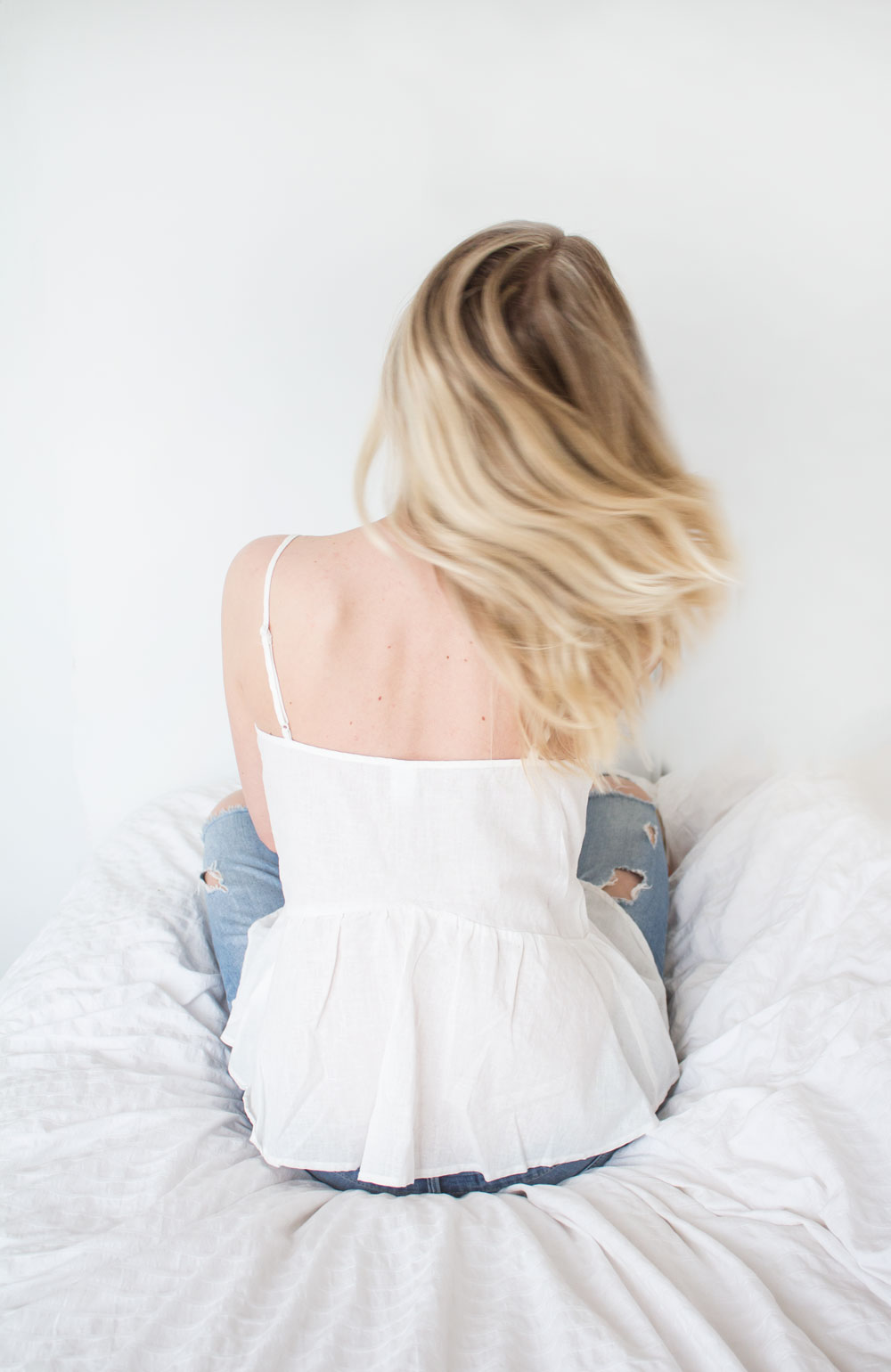 I really I love that with the new Dove Regenerative Nourishment line I'm not afraid to colour and style my hair to my hearts desire. There is no worrying if my hair is being damaged so I definitely encourage you to take the Dove #hairdare challenge for yourself! See what fun you can have with your hair (will you be daring!?), be sure to share on social media so I can see!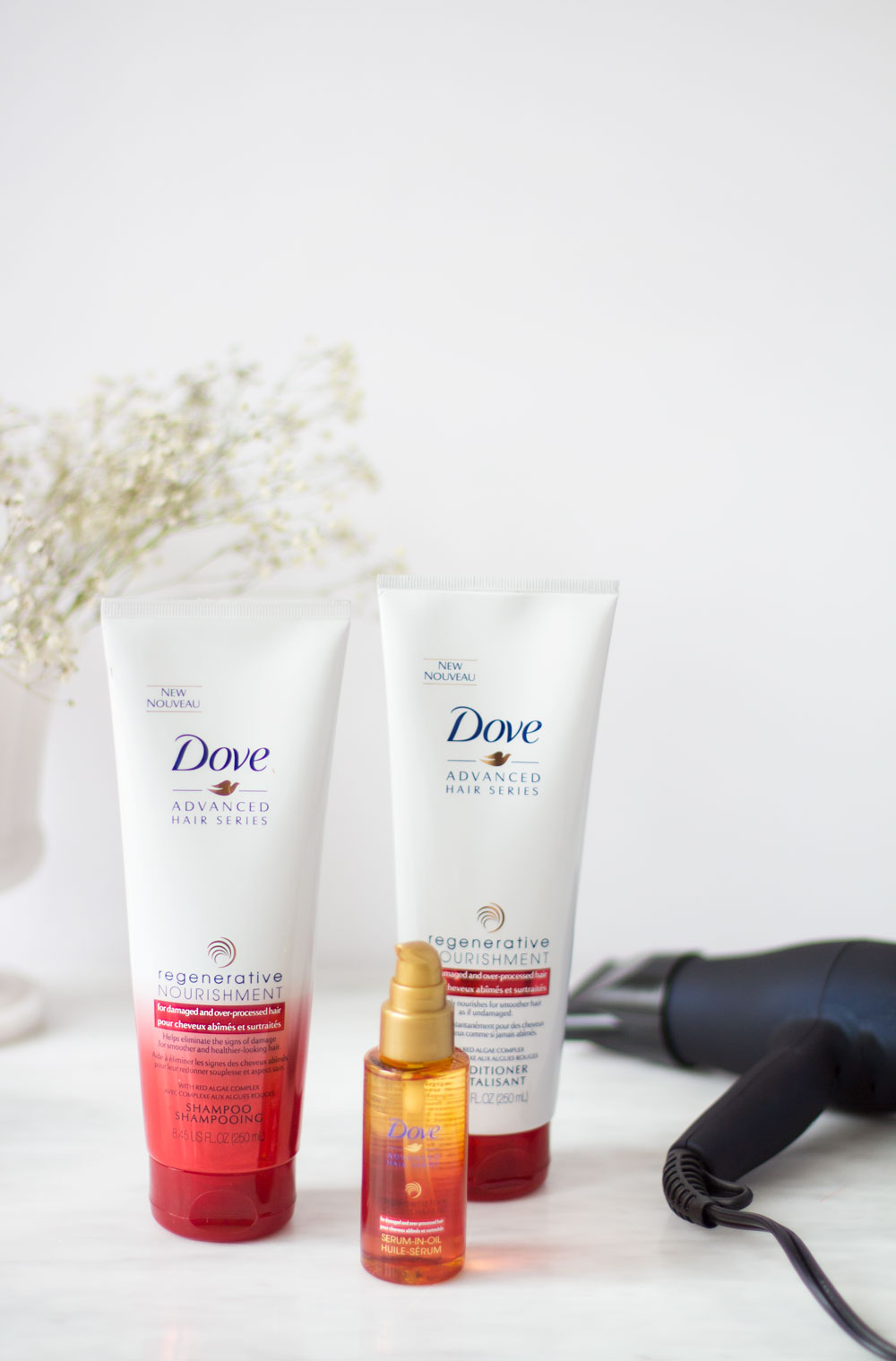 The Dove Regenerative Nourishment line retails for $7.99-11.99 and is available at all grocery, drug and mass retailers
A huge thank you to Dove for partnering on this post, all opinions are my own.