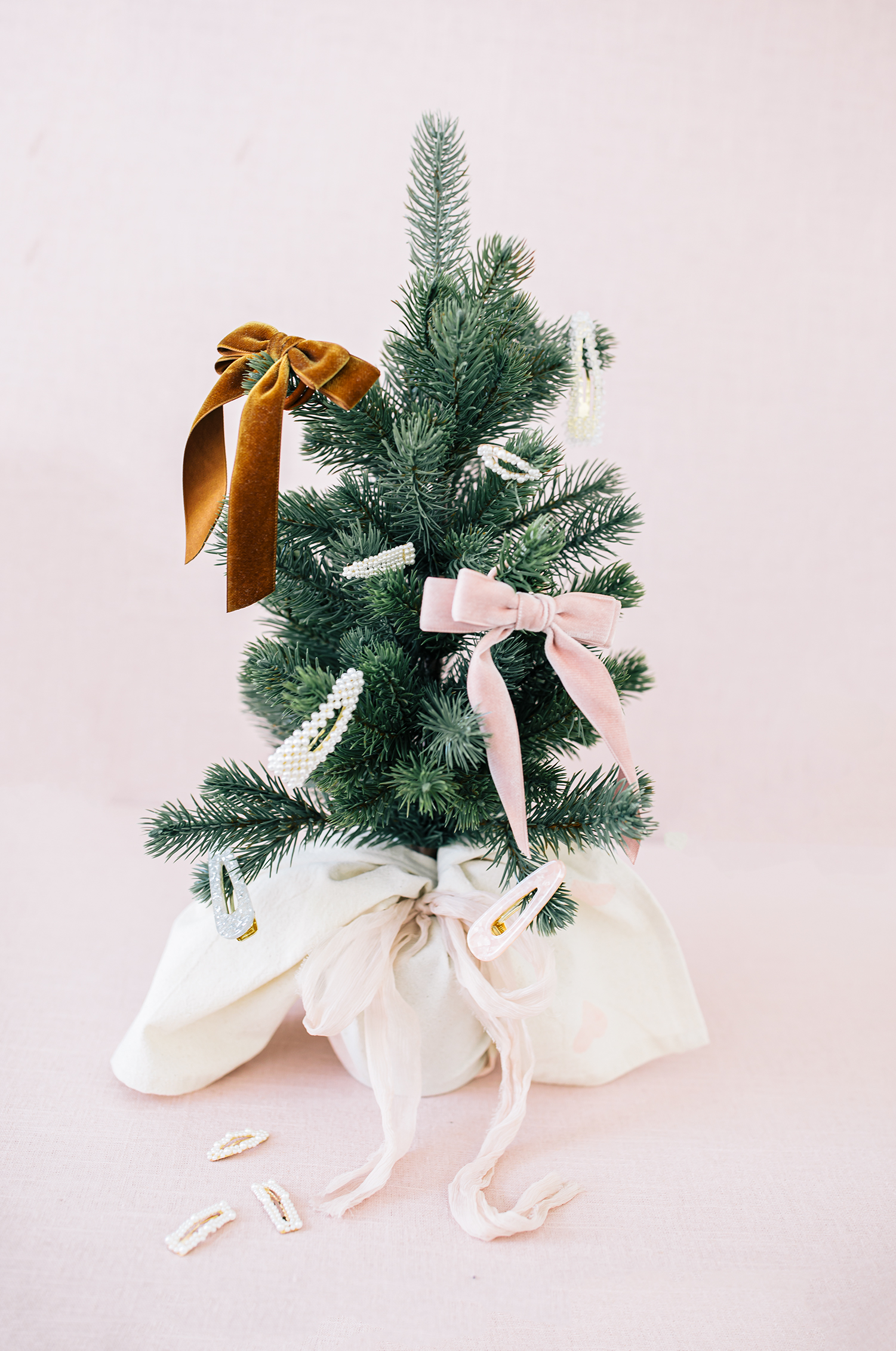 Looking for a fun way to display your holiday hair accessories this year? Then look no further than this accessory tree! I was cleaning up our bedroom the other day and decorating a little when I pulled out my favourite faux mini tree that I picked up years ago at IKEA (they may still have it but if not, I've linked similar ones below). I usually put this tree in our bedroom, so as always, I placed it on my dresser. Only this year I have so many cute hair clips so I thought maybe it would be cute to display them like ornaments on my tree. This took me all of 5 minutes and I thought that it was too cute not to share! This may have been done before, who knows!? But it was a new concept to me and I really like how the end result turned out! I now have an adorable accessorized tree sitting on my dresser and it makes me so happy every time I pick out a hair accessory to wear!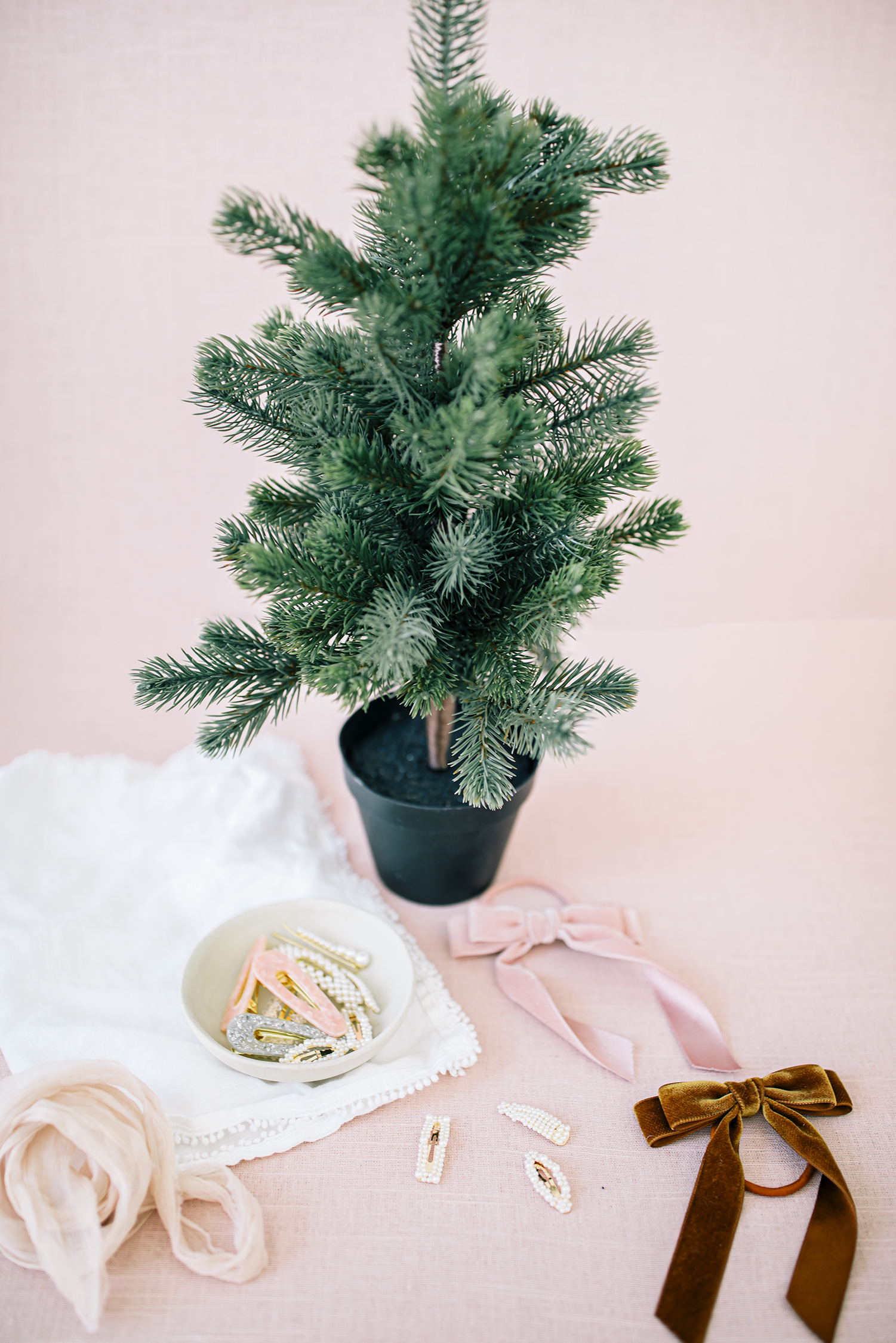 There's not much needed for this simple DIY project. Really just a sturdy mini tree and your favourite accessories. However, if you want to make your tree feel a little more stylish then grab a pretty tea towel and some ribbon to decorate the base of your tree.
I've linked some of my favourite hair accessories below including some of these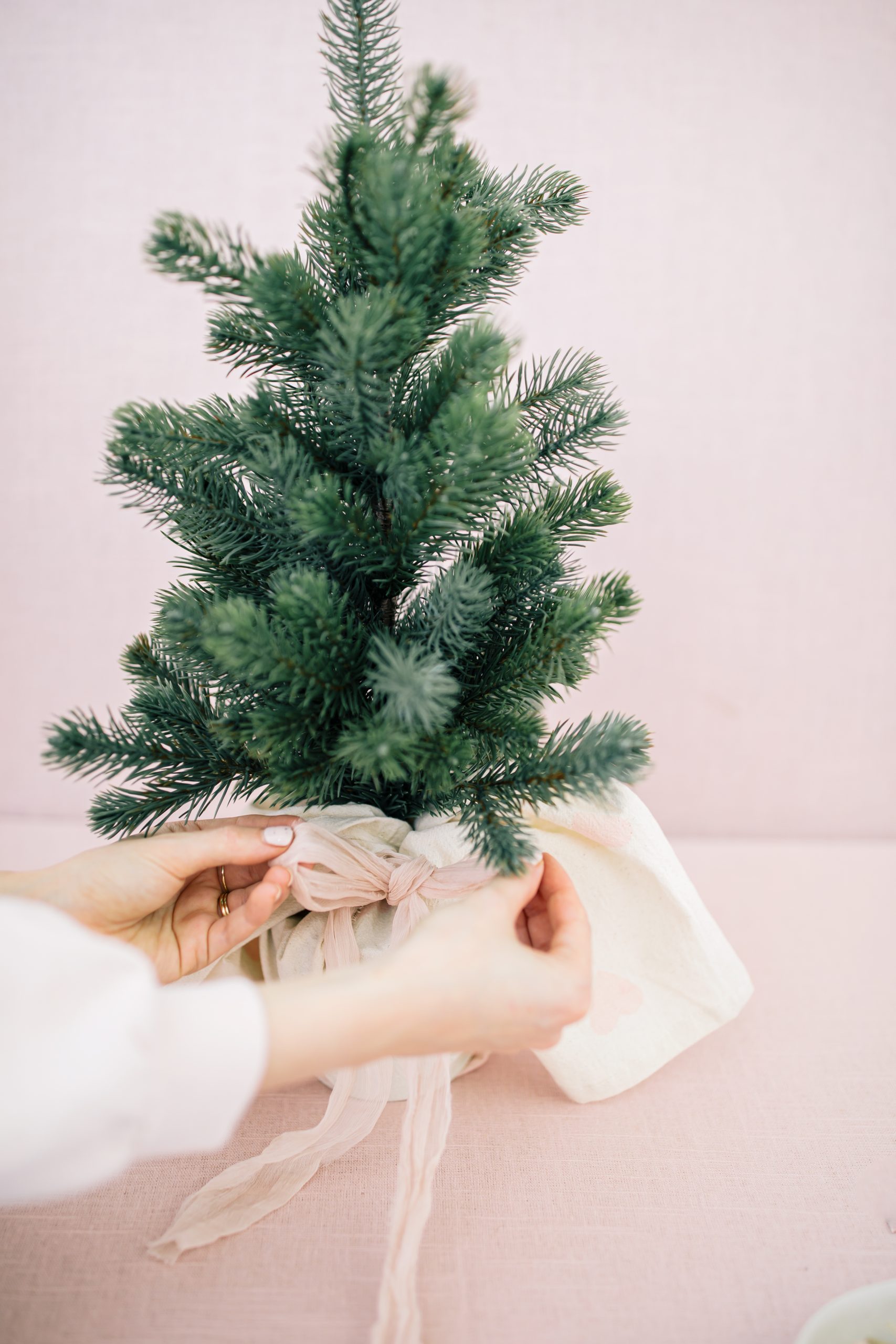 The easiest way to the the tea towel around the tree I find it to flip the tree upside down and tie the ribbon around it that way. I then play with the shape of the bow and the left over hanging tea towel to create a shape I love.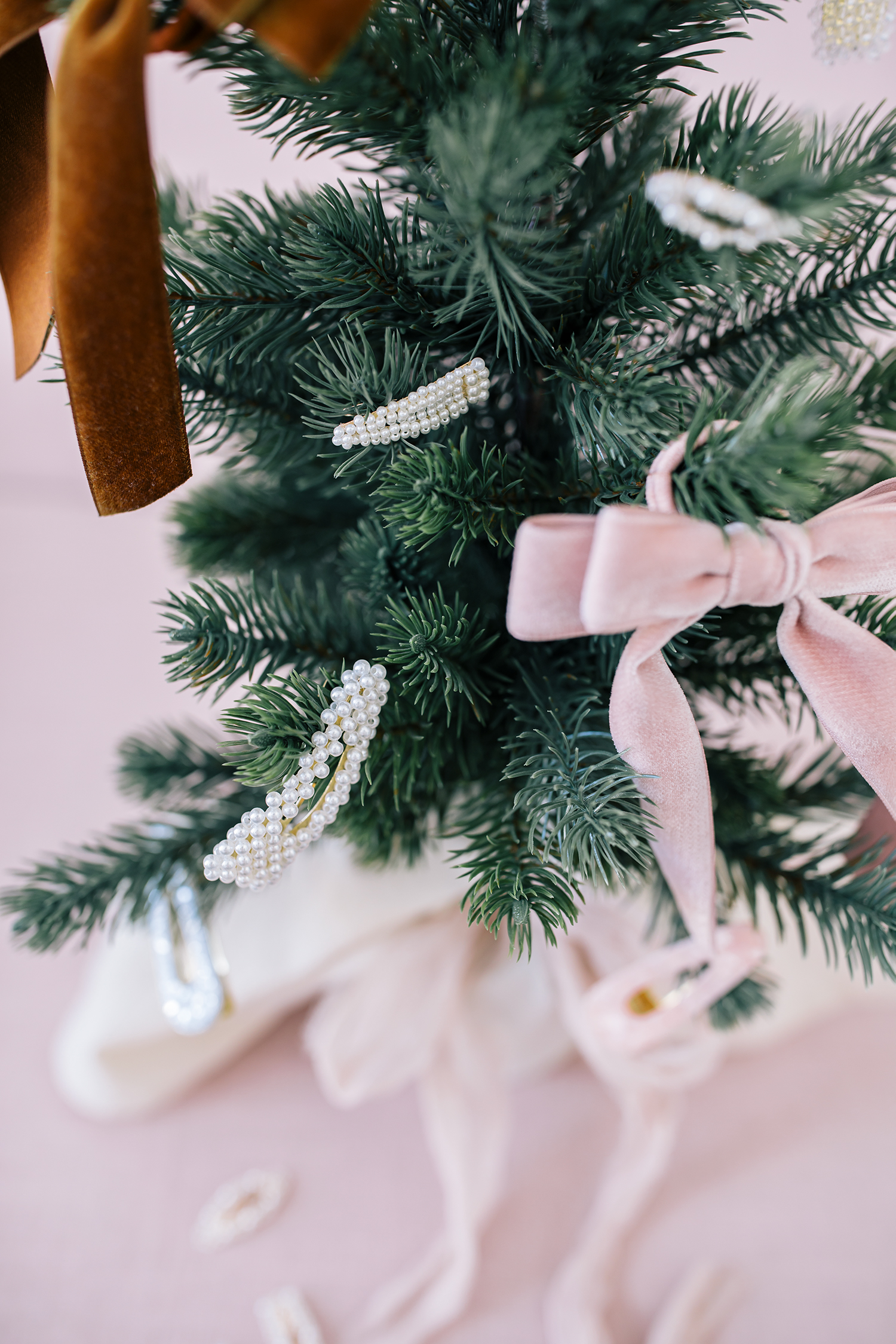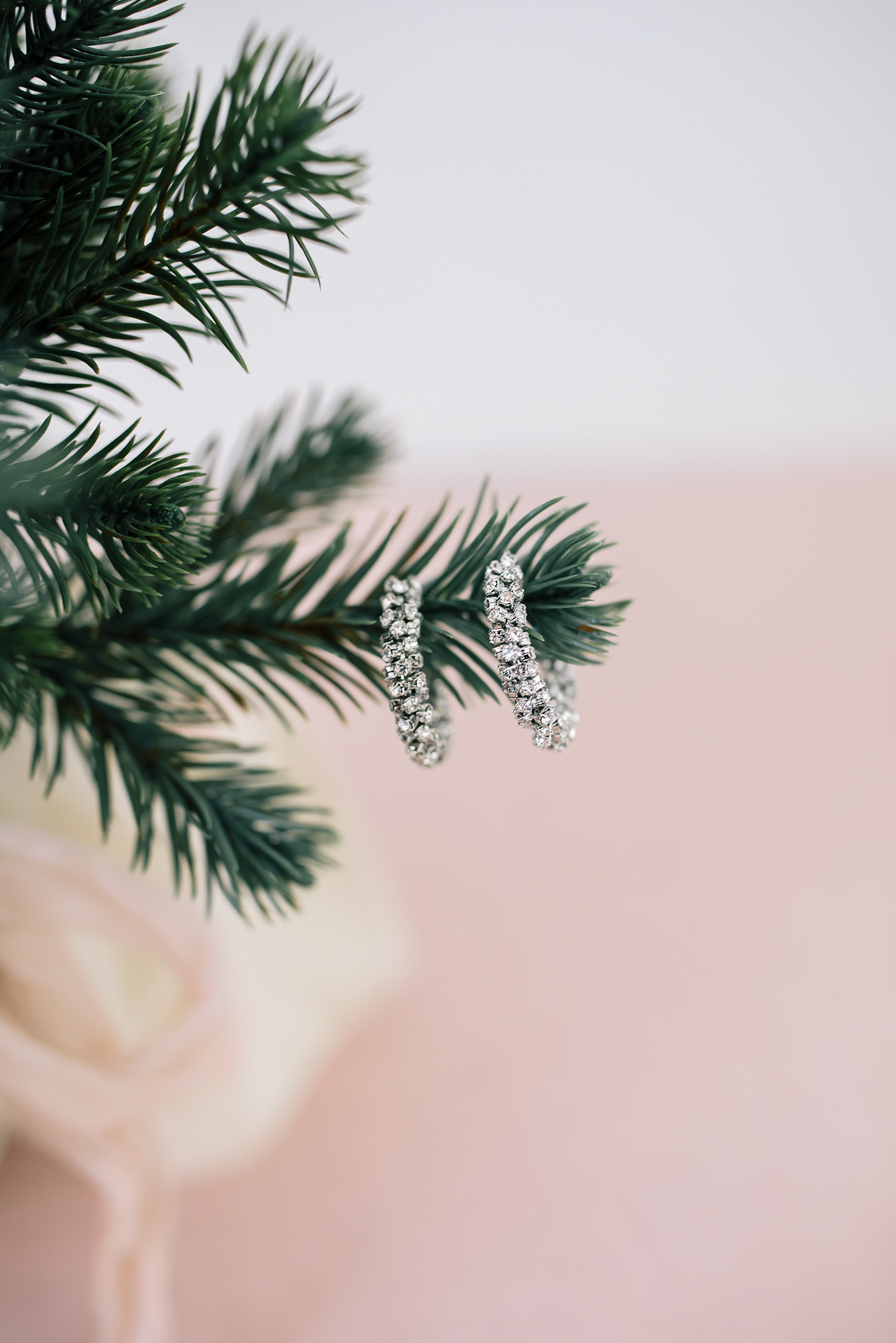 Don't feel like you're limited to just hair clips and bows either! The accessory tree works great for many types of earrings, headbands (if you're mini tree is sturdy enough), and other jewelry and accessories…get creative!