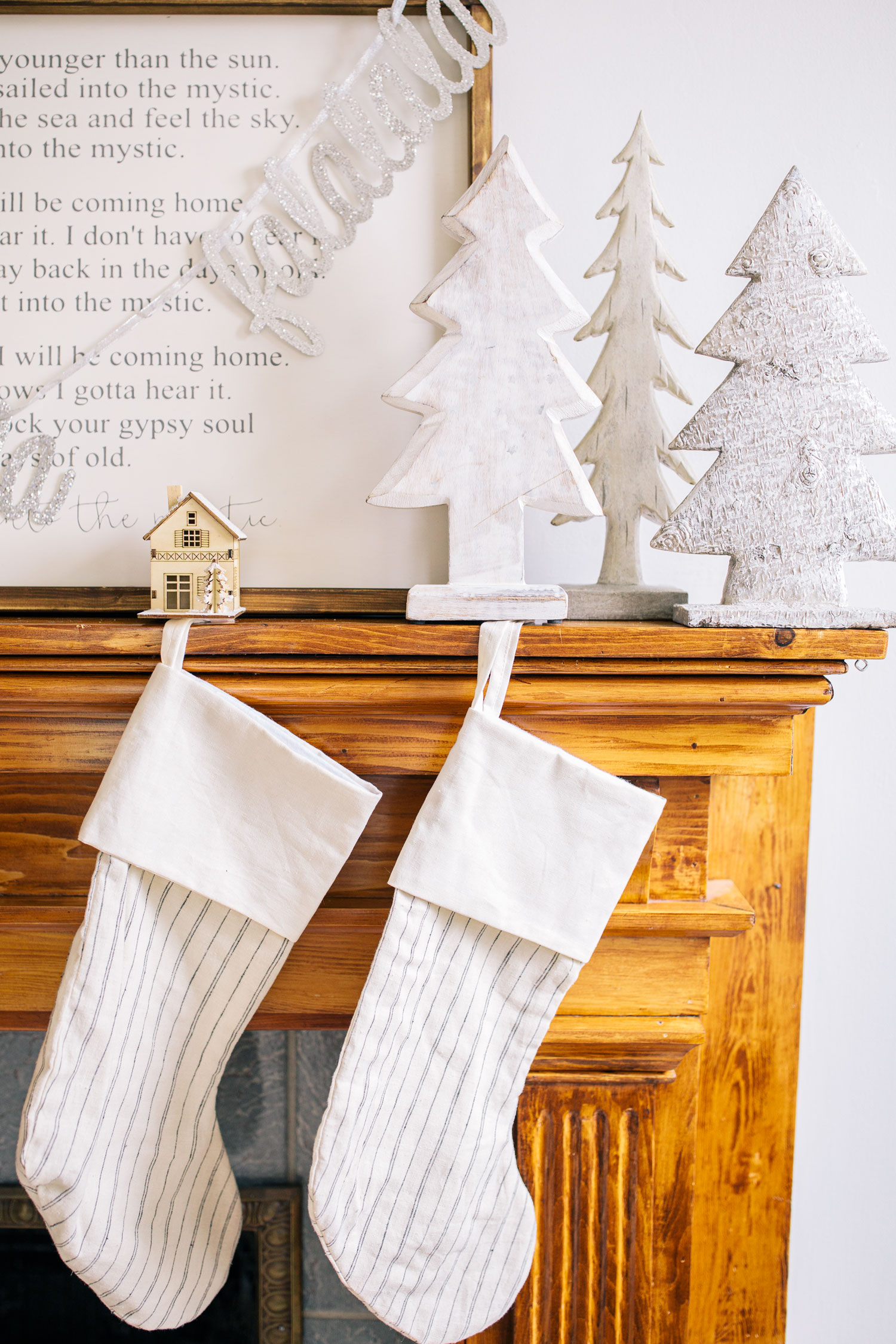 Can you all believe that we are just a little over a week away from Christmas!? I'm sure most of
you have Christmas presents ready to go but I always find stockings to be the last thing that
gets filled. Stocking are actually my favourite thing to buy for! I always find it so much fun to
come up with gifts that are small enough to fit into a stocking yet are stylish and practical.
Jamie and I haven't done presents for the last couple of years and have just focused on
stockings. So, *cough* husband If you're reading this *cough*, I'd really love the Clarins lip
perfector, the diffuser blend and the adorable pom-pom hat.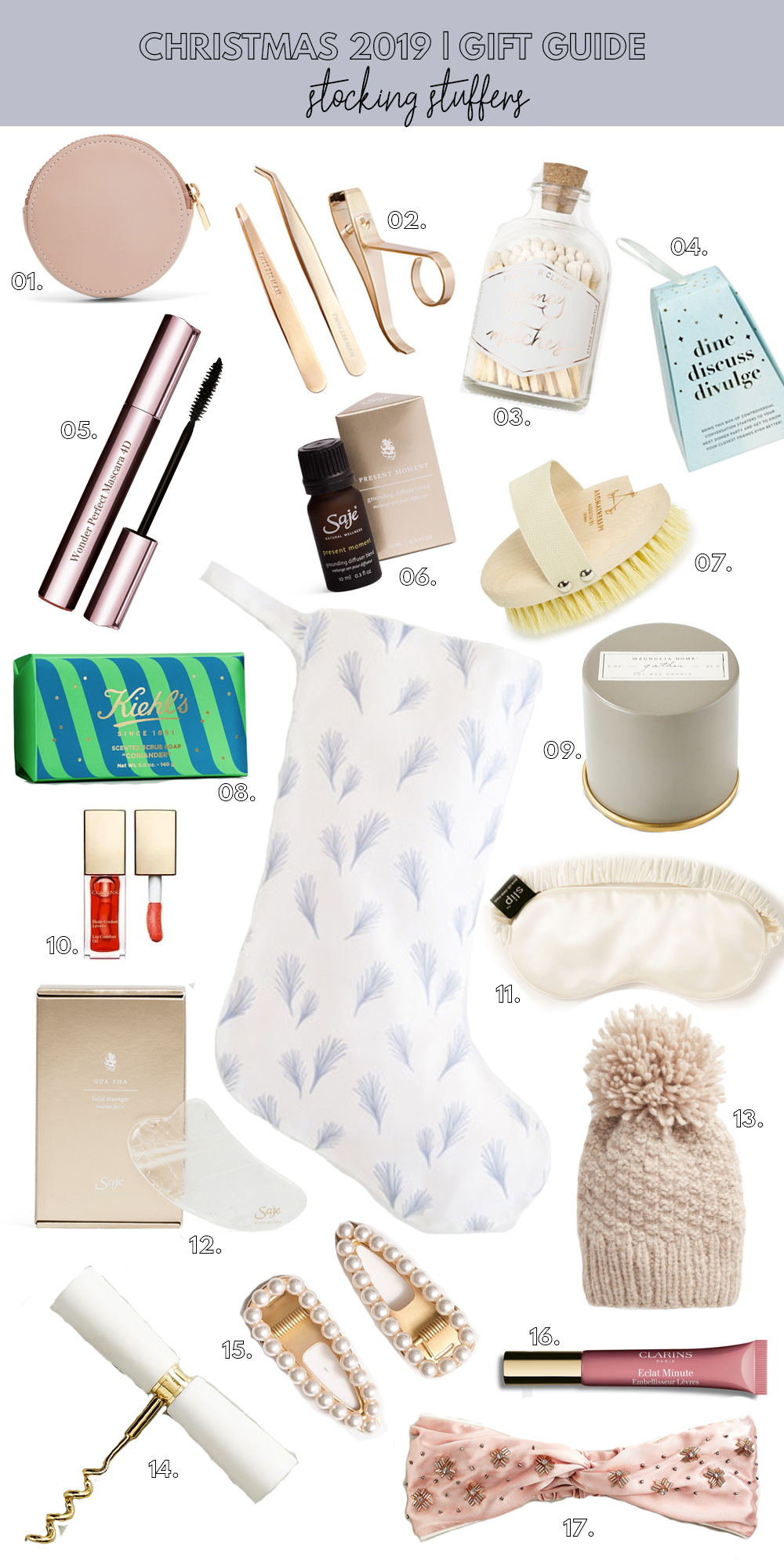 1.
Circular blush leather change purse
2.
Mini gold nail kit
3.
White matches in glass bottl
e
4.
Dine Discuss Divulge conversation starter cards
5.
Clarins Wonder Perfect Mascara
*
6.
Saje Present Moment diffuser blend
7.
Polishing body brush
8.
Kiehls Coriander scented scrub soap
9.
Magnolia "Gather" mini candle
10.
Clarins Lip Comfort Oil in Red Berry
*
11.
Silk sleep mask
12.
Saje crystal face massager
13.
Alpaca pom pom hat
14.
Gold and marble cork screw
15.
Pearl hair clips
16.
Clarins Lip Perfector 01 in Rose Shimmer
*
17.
Satin beaded headband
Stocking available here

*ad placement