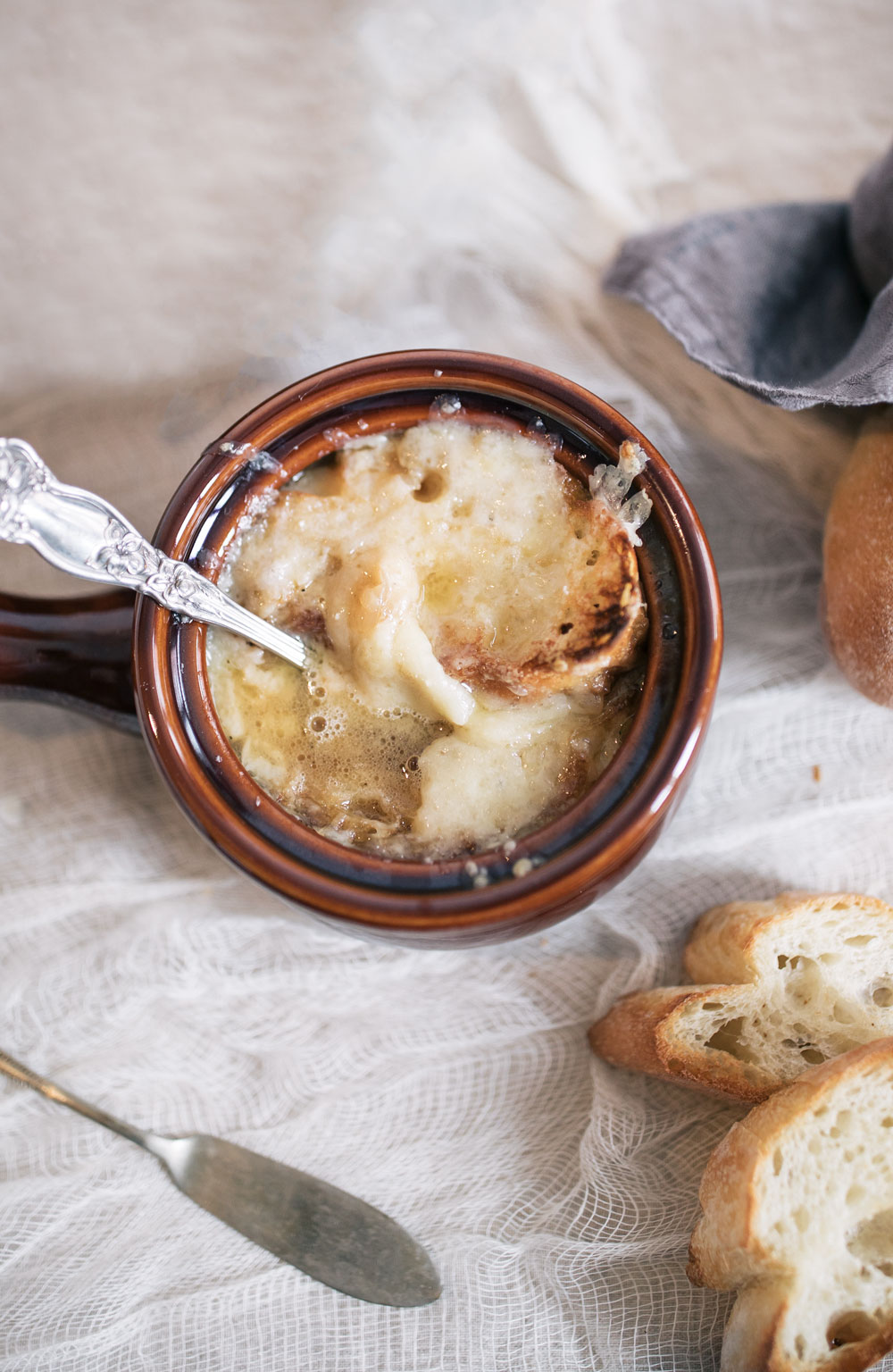 I have been a French onion soup lover for years, choosing to order it at pubs and restaurants over any specialty item they may have on the menu. Surprisingly I had never attempted to make the soup at home, partly because I never had the proper bowls to serve it in. I have actually wanted to purchase French onion soup bowls for over a year now, even mentioning it to one of my aunts last Christmas. Funnily enough, she remembered that someone (my sister) wanted them and bought them for her for Christmas. You see, my sister HATES onions so when she received these bowls as a gift she was a little perplexed albeit gracious. I politely exclaimed…"umm Aunt Judy, I think I was the one who told you that I wanted French onion soup bowls!" She then proceeded to tell me I had to trade the gift card she gave me for the bowls (it was a fair trade!). I literally could not wait to get back to Toronto to make French onion soup with my new bowls and boy did it live up to my expectations. The tears from the onions were so worth it as was the almost 2 hours standing by the stove watching my onions and broth. I've always loved restaurant quality French onion soup but making it from scratch takes it to a whole other level. Trust me when I say, this is the best French onion soup I've ever had and you can guarantee I'll be making this recipe all winter long.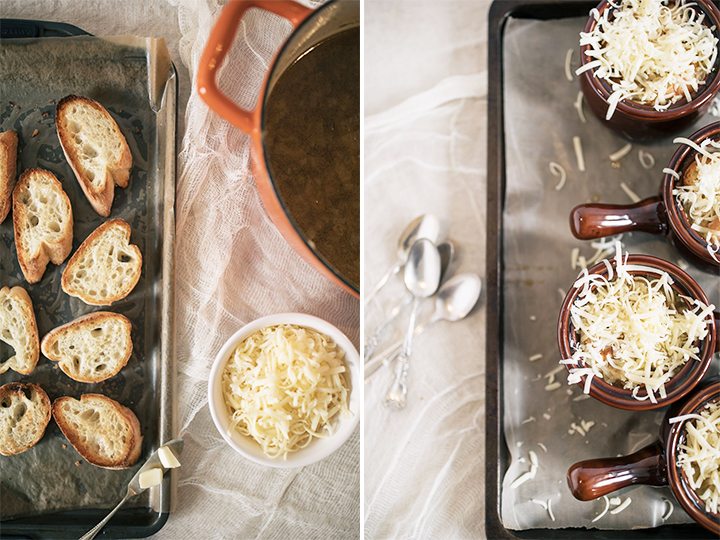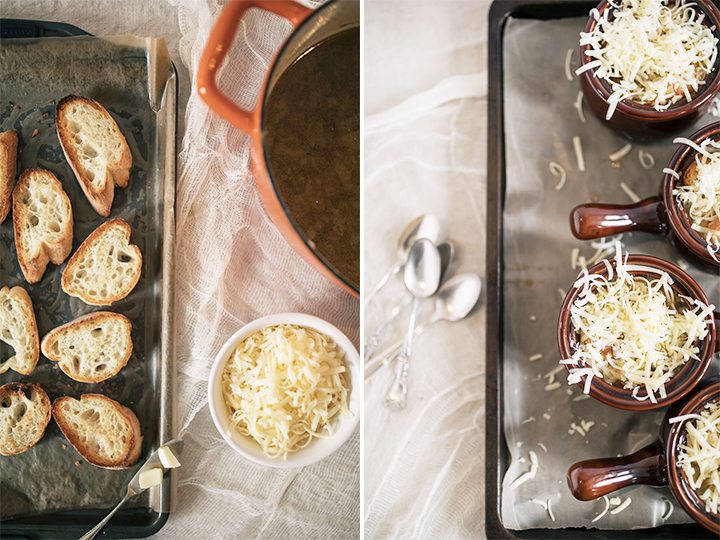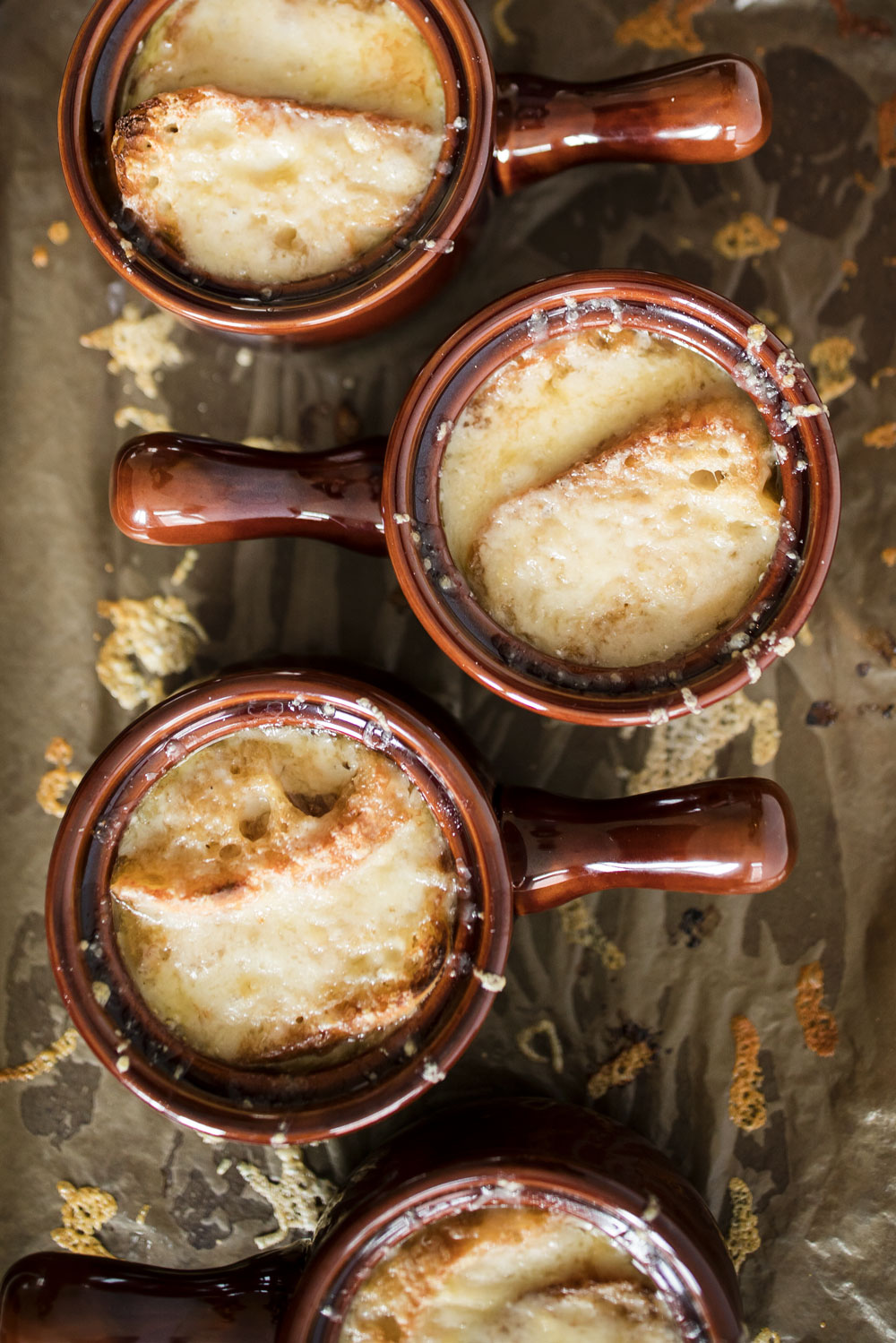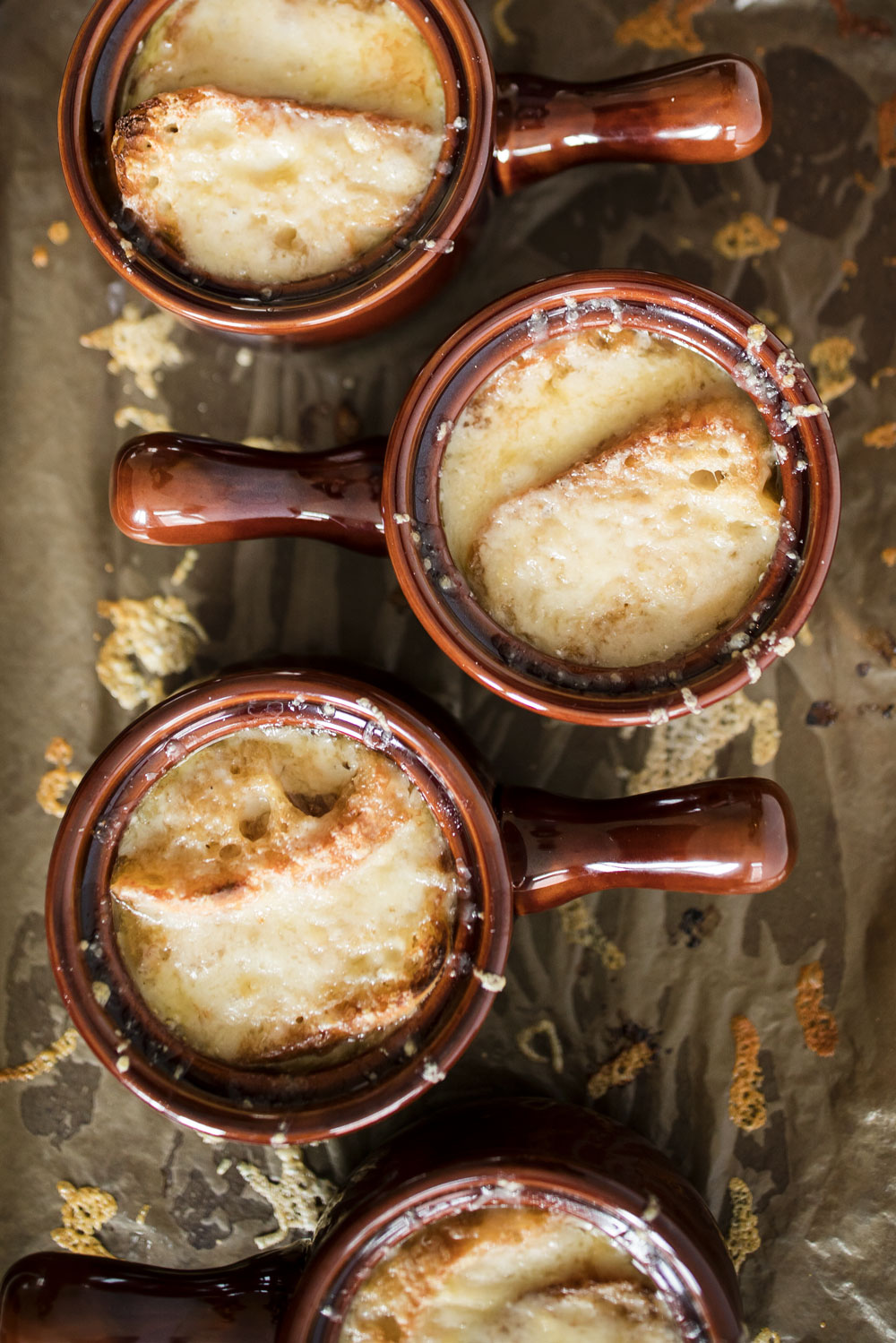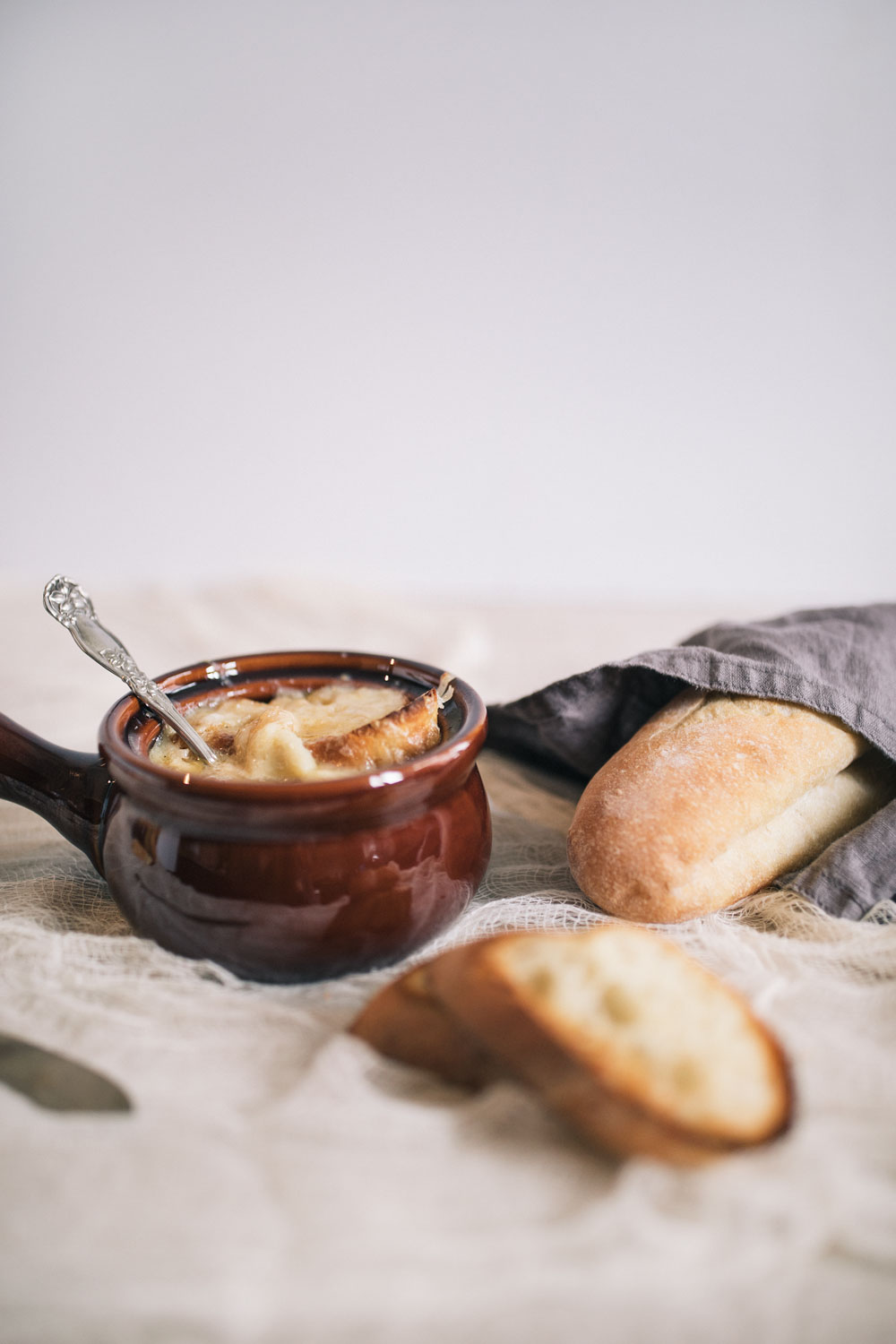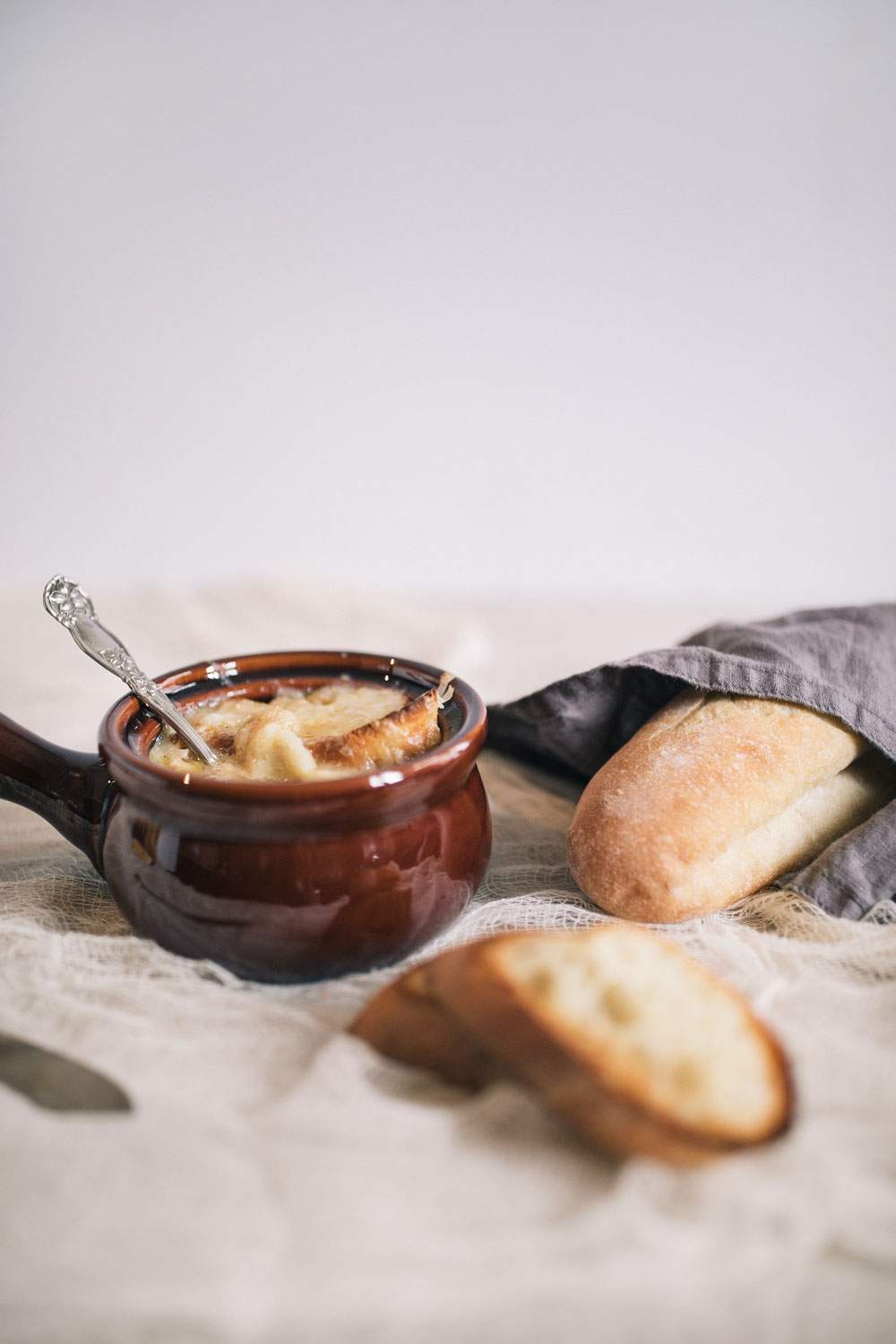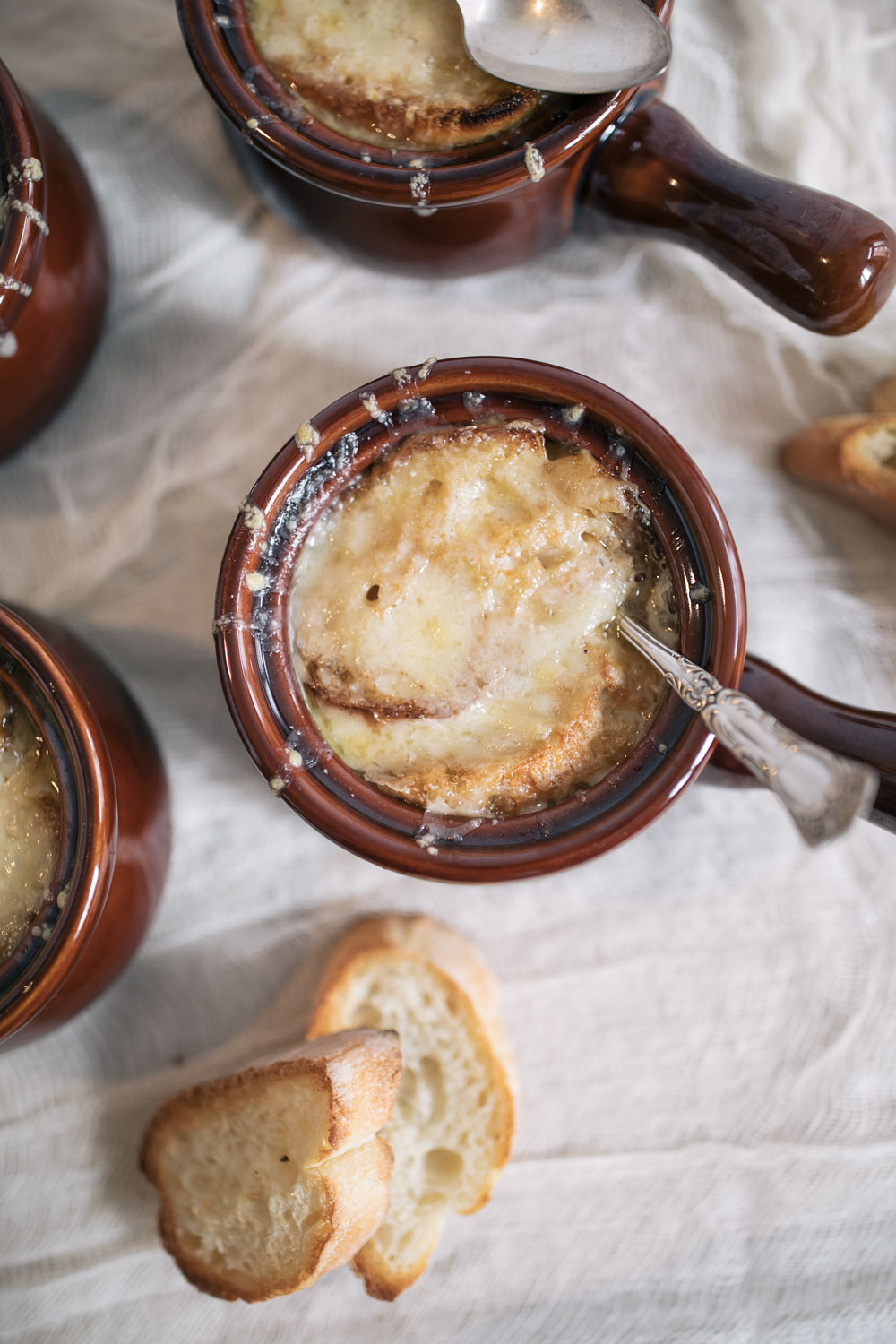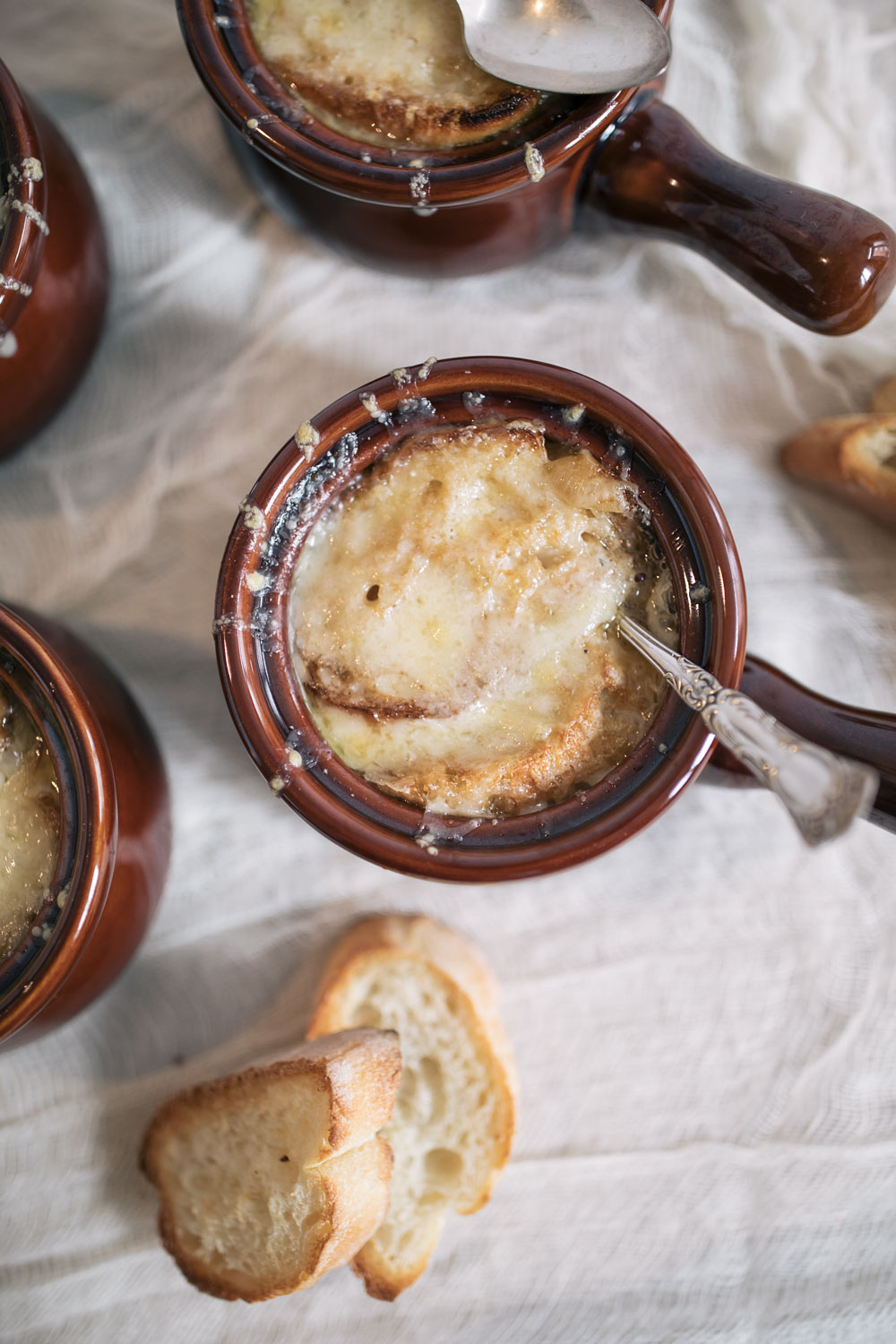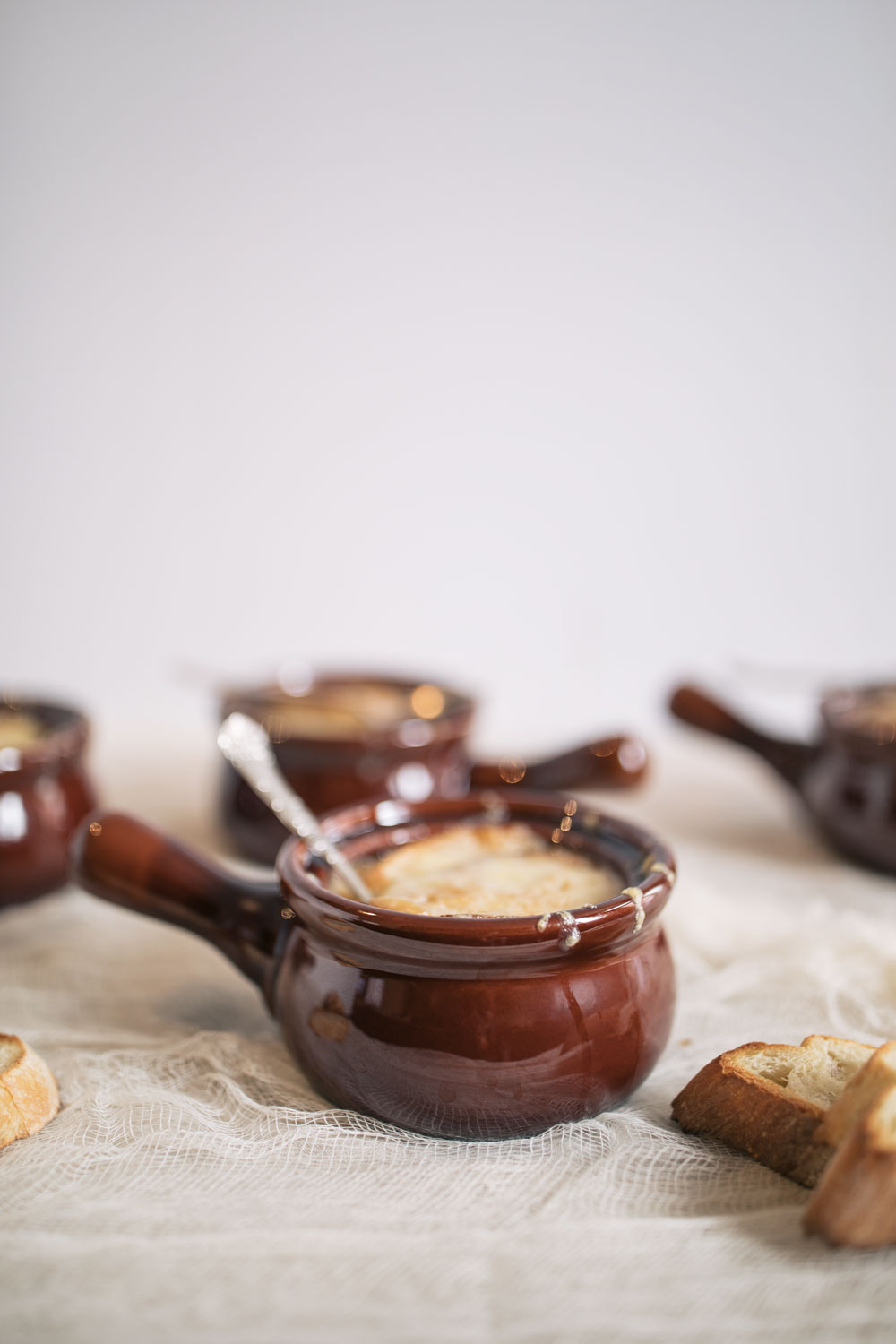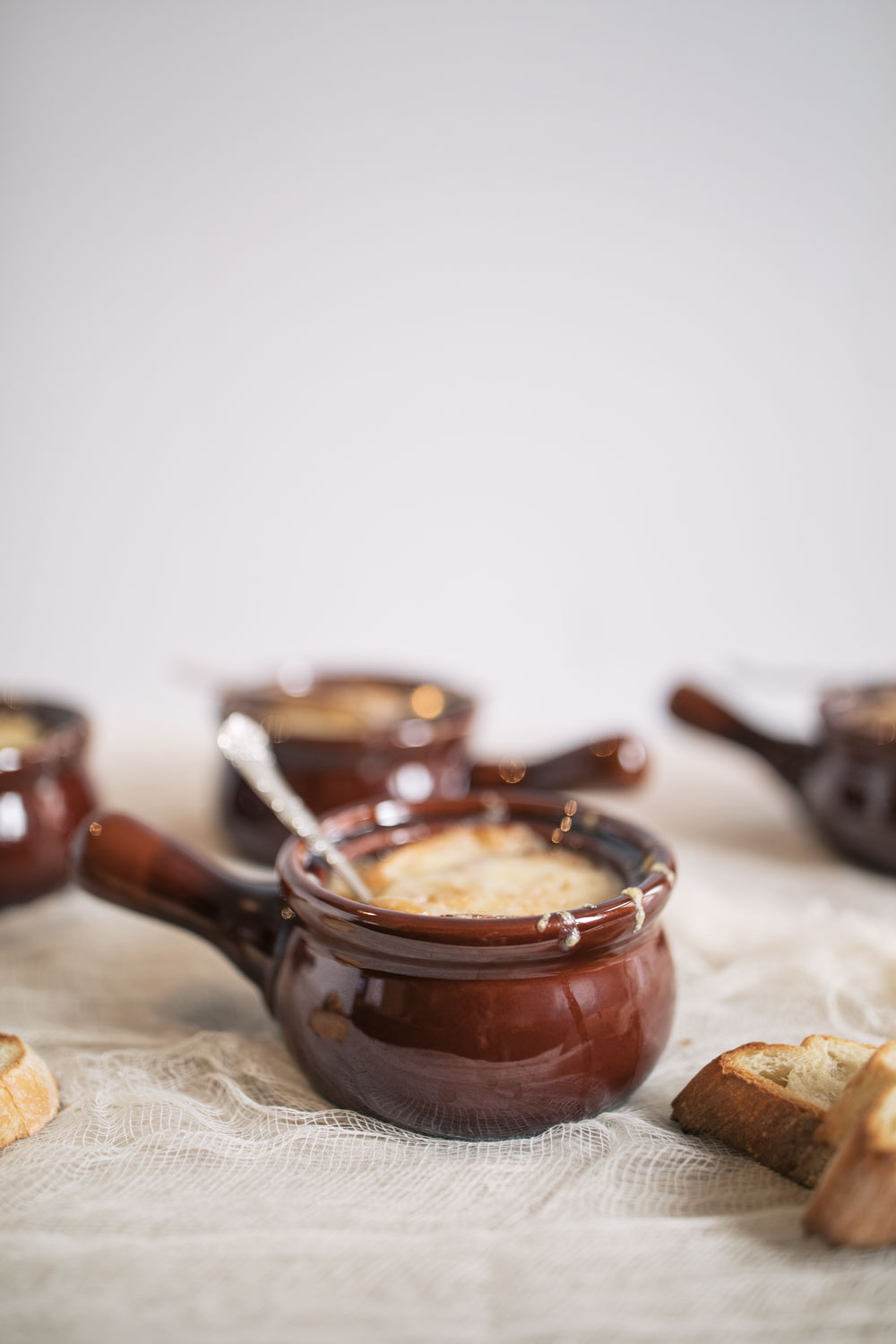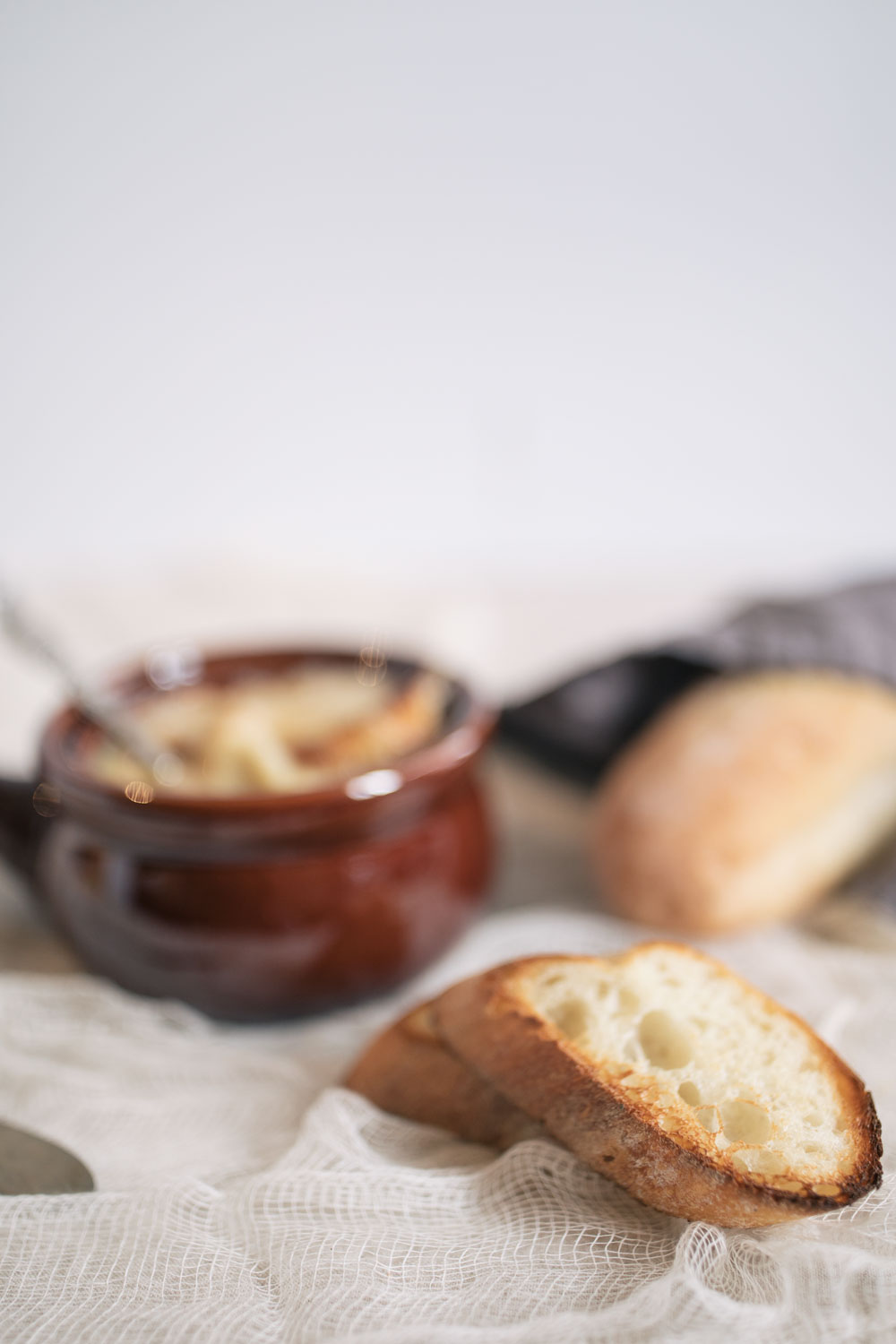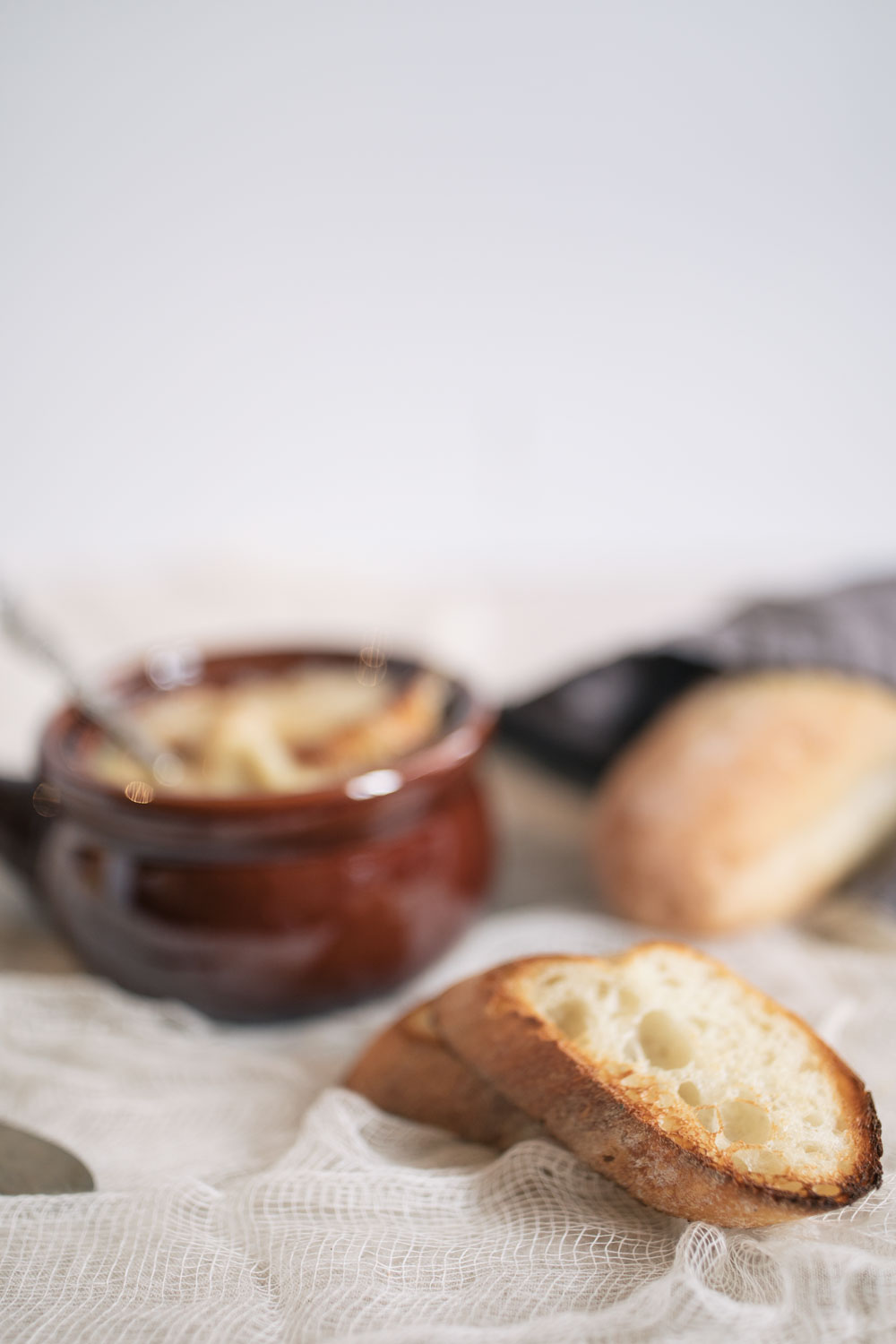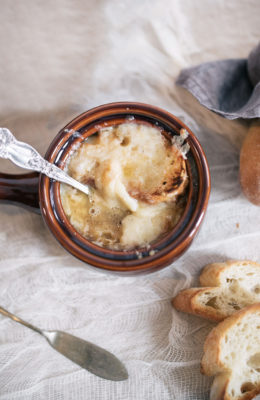 The Best French Onion Soup
2017-01-09 21:22:31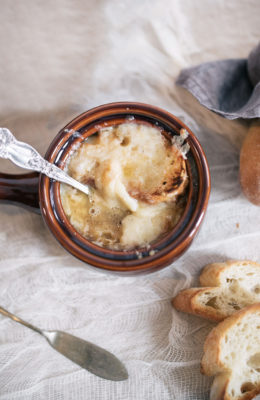 Serves 4
Ingredients
5 tablespoons unsalted butter, divided
1 tablespoon vegetable oil
3 pounds Vidalia onions (about 4 medium), halved lengthwise, peeled, and thinly sliced
1 teaspoon kosher salt
1/2 teaspoon freshly ground black pepper
1/2 teaspoon granulated sugar
1 1/2 cups dry white wine
6 cups homemade beef broth or store-bought low-sodium beef broth
10 sprigs thyme
2 bay leaves
1 baguette
1 garlic clove, cut in half lengthwise
2 teaspoons sherry, preferably Fino or Manzanilla
4 ounces Gruyère cheese, grated (about 1 cup)
Instructions
In a large Dutch oven or other large pot, melt 3 tablespoons butter over medium heat. Add the oil and onions; cook onions are until softened, stirring occasionally, about 15 minutes. Add the salt, pepper, and sugar; continue to cook, stirring occasionally, until onions are deep golden brown and caramelized, reducing heat slightly if onions seem to be browning too quickly, 35 to 45 minutes more.
Add wine and raise heat to high. Cook until almost all liquid has evaporated, 8 to 10 minutes.
Tie thyme and bay leaves into a bundle with twine. Add broth and herb bundle to pot with onions. Bring to a boil, reduce to a simmer, and cook, uncovered, until broth is thickened and flavorful, 20 to 30 minutes. Remove from heat and whisk in remaining 2 tablespoons butter. Taste and adjust seasoning.
Heat the broiler. Cut two 1/2-inch baguette slices for every serving of soup. Place baguette slices on a rimmed baking sheet and toast in oven until crisp and dry but not browned, about 1 minute per side. Rub one side of each toast with the garlic clove and set aside.
Place ramekins or ovensafe bowls on a rimmed baking sheet, add 1/2 teaspoon of sherry to the bottom of each, and ladle soup on top. Top each serving of soup with two garlic-rubbed toasts. Divide cheese among the servings, covering the bread and some of the soup. Carefully transfer baking sheet to oven and broil until cheese is melted and bubbling, 4 to 8 minutes. (Alternatively, if using regular soup bowls: Top each garlic-rubbed toast with some cheese and return to broiler to melt, about 2 minutes more. Divide sherry and soup among bowls, sprinkle with remaining cheese, and top each serving with two cheese toasts.)
Notes
Soup can be made up to 3 days ahead (without toasts or cheese) if refrigerated, or up to 6 months ahead if frozen. Toasts can be made (without cheese) and kept sealed at room temperature for up to 3 days.
Adapted from Epicurious
The Blondielocks | Life + Style https://www.theblondielocks.com/