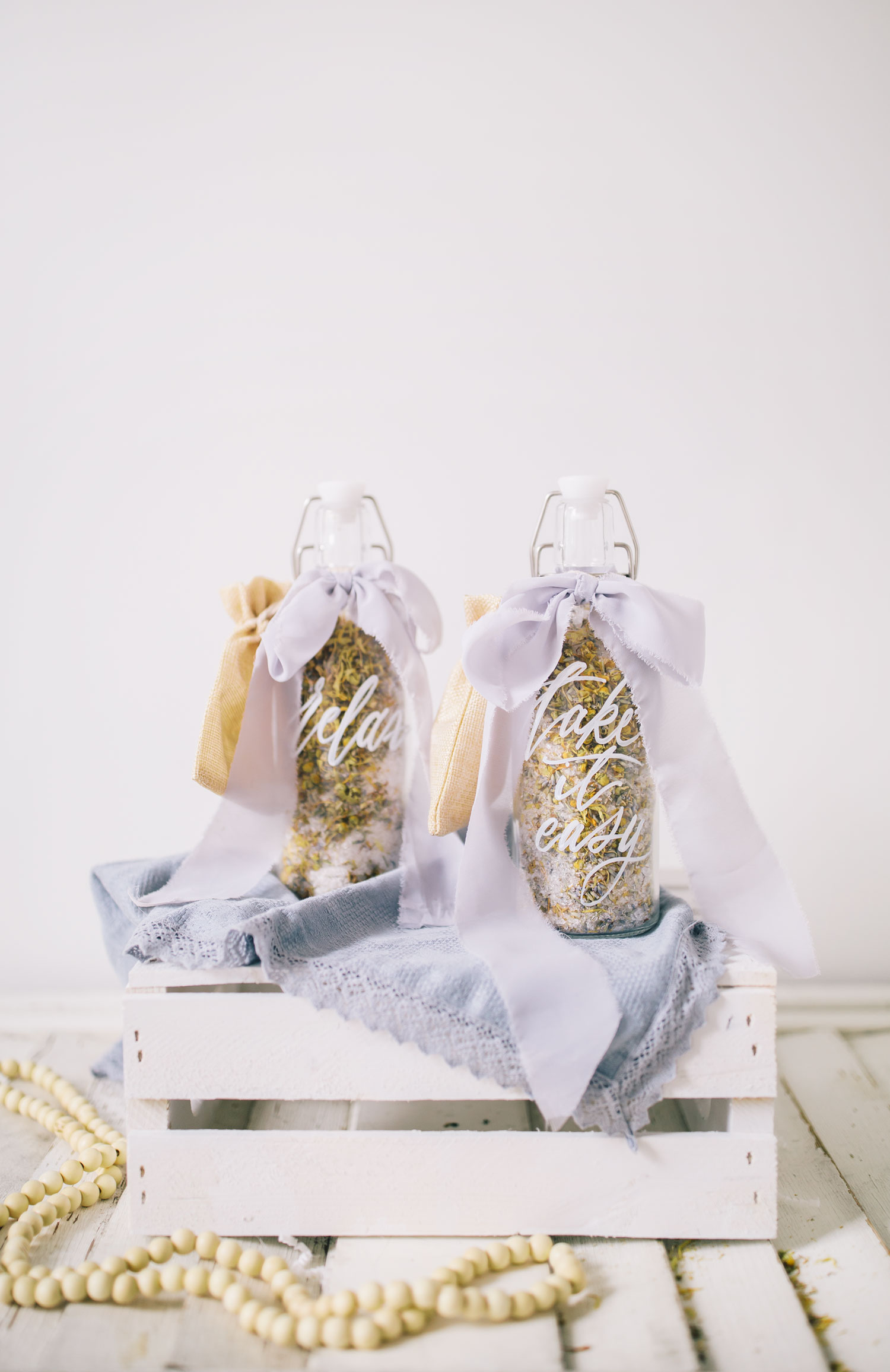 Did you know that yesterday was "Blue Monday" aka the saddest day of the year? I mean, I totally get why…It's mid January, the holidays are over, the weather is continuously gloomy and it is simply hard to imagine warmer days ahead. So what do we do when venturing outside is the last thing on our minds and hibernation is in full effect? Take a relaxing bath of course! Personally, I have gone through more bath salts these last few months than I have in my lifetime. The reason mostly being pregnancy as baths have been one of the only things to ease my aching back and hips. But also, I just love a good bath and bath salt combination. However, when you're taking a bath almost nightly like myself, buying luxury bath salts starts to add up. So, when I recently ran out of my last batch of bath salts, I decided to buy some ingredients in bulk and make my own. I've made bath salts in the past, and it is honestly such an easy DIY that takes minutes and gives you so much more bang for your buck (even though I do still love buying specialty bath salts). This particular combination is full of relaxing ingredients which includes epsom salts for easing aches and pains, lavender essential oil and dried lavender, camomile and calendula flowers to relax and calm the mind and body. To make these bath salts feel as though they were bought at a luxury retailer, I picked up a couple of glass bottles from Ikea and had the very talented Scribble & Script write some calligraphy onto the bottles (though, if you have good hand writing you'll just need a white glass marker). I then tied on some ribbon and added a linen steeping bag for the bath salts and I think that they look so beautiful! I can imagine these being gifted for a housewarming or just to a person in your life that needs some extra love.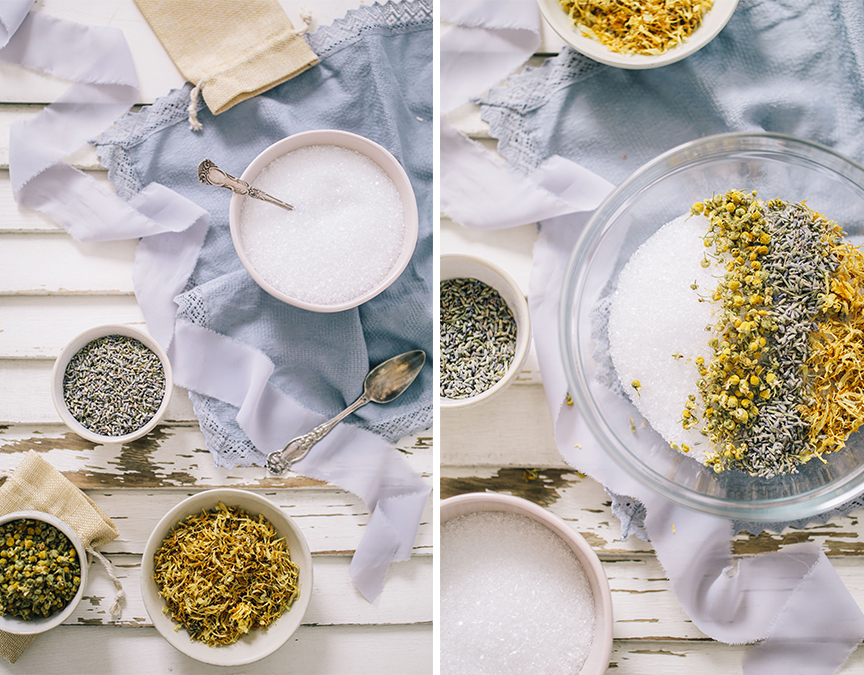 Ingredients
2 cups epsom salts
2 tbsp dried calendula
2 tbsp dried camomile flowers
2 tbsp dried lavender
15 drop pure lavender essential oil
linen pouches for "steeping" mixture in the bath
Optional: Glass bottles, ribbon and white glass marker for writing on bottles.
Method: Mix all ingredients into a bowl, mix throughly and transfer bath salts to an air tight container. If you want to get a little fancier, pour your mixture into a nice glass bottle (mine are from Ikea), write a fun message with a glass marker and tie a ribbon around the bottle. When you're ready to use your bath salts, simply add about 5 tbsp to a linen pouch and add it to a running bath.