Since I have started blogging, I have become obsessed with studying popular bloggers and what they are doing and wearing to stay relevant. While watching Sex and the City reruns a few months ago, I began to notice similarities between Carrie Bradshaw and bloggers. It started with a hairstyle Carrie was wearing that reminded me of one Emily Shuman had worn, and then I eventually found myself on the internet for hours trying to find pictures that would show comparisons of style bloggers to Carrie Bradshaw. Carrie Bradshaw is, and always will be, relevant in the fashion world, especially to fashion and lifestyle bloggers (including myself). Although I'm sure these bloggers were not trying to "copy" Carrie Bradshaw, it is fun to compare one of the most influential fashion TV characters to the girls who now influence fashion on a daily basis.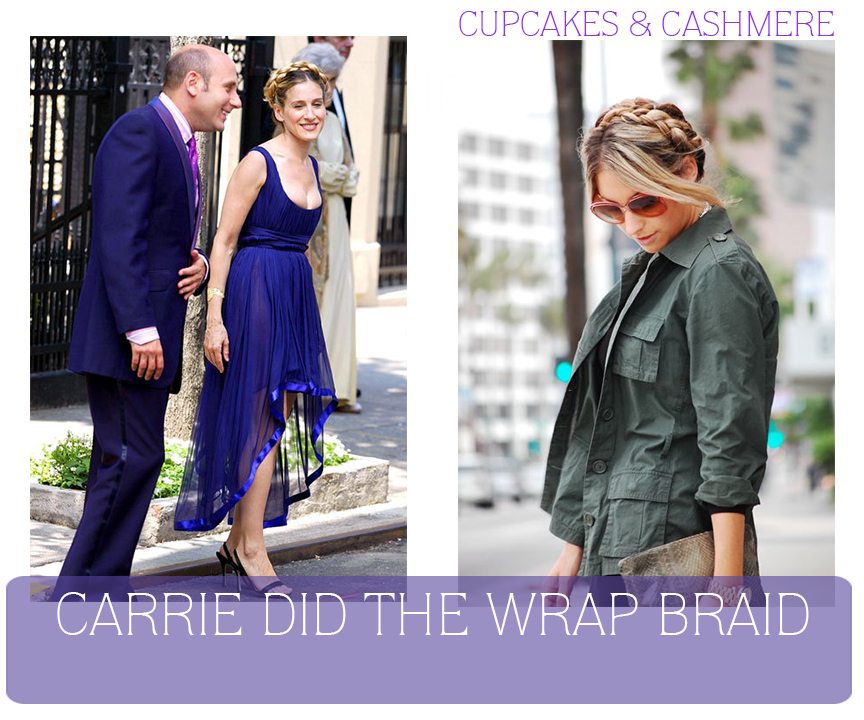 Started with a hairstyle: While watching this episode of Sex and the City I noticed Carrie's wrap around braided hairstyle was unchangingly similar to a look Emily Shuman wore in one of her blog posts. I also love the dresses shade of purple and how Carrie matches with Stanford's tux.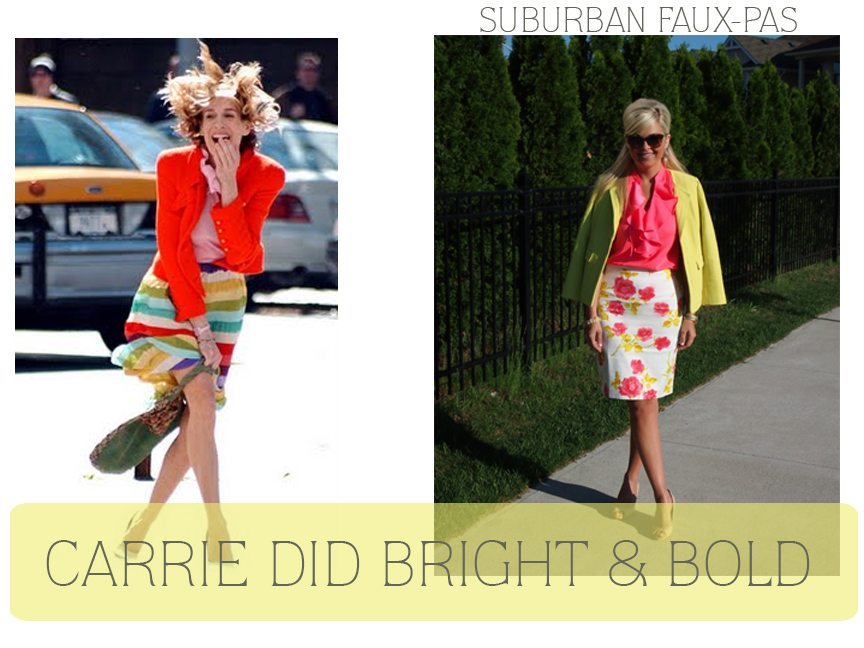 Carrie did a bright printed skirt with colour blocking first: There is no doubt that Carrie Bradshaw was the queen of mixing colours and prints before it was even in. One of my favourite Canadian bloggers who also does this is Krystin Lee. I wonder if she knew how similar she looked to Bradshaw?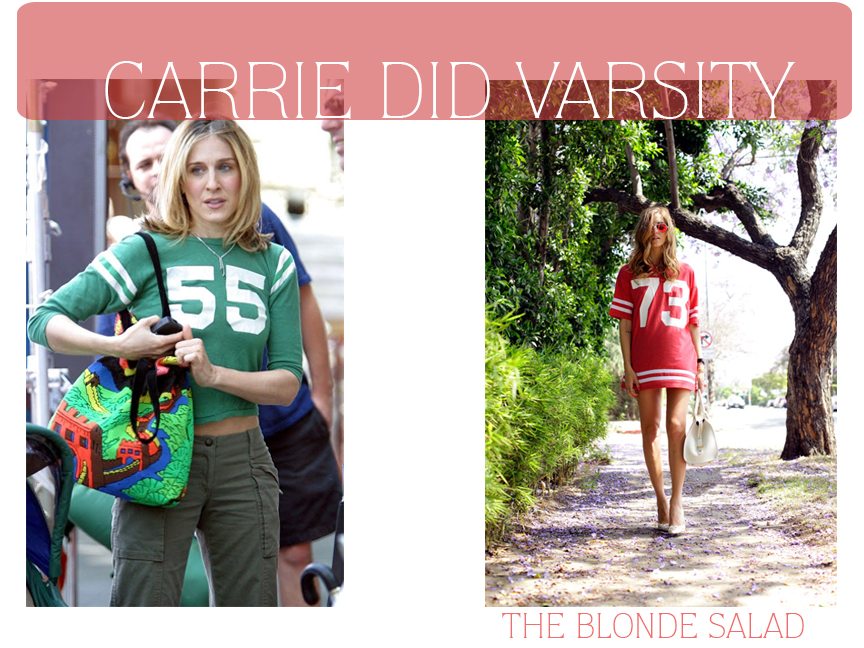 Carrie did the varsity look first: When I saw Carrie wearing this I laughed out loud. I have seen this look on bloggers everywhere these past few months and even at stores like Aritzia. Carries top is so similar to Chiara Ferragni's dress it's almost as if she took a que from Carrie!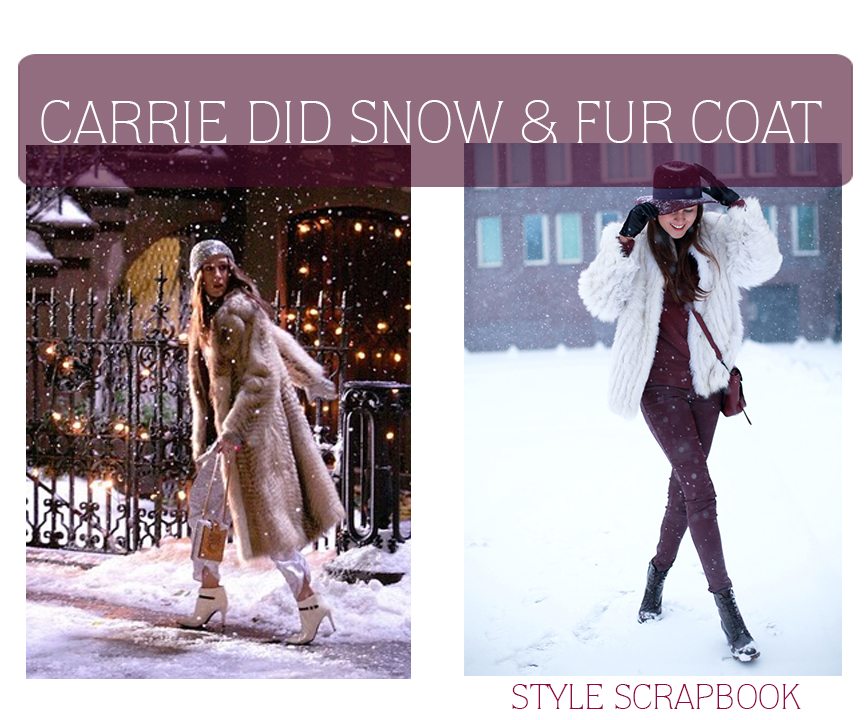 Carrie frolicked in the snow wearing fur first: This is one of my favorite scenes and looks that Carrie did in the Sex and the City movie. If it were anyone else running around the streets of New York in pajamas, sequin hat, fur coat and high-heeled booties they would look ridiculous. But Carrie makes it look fabulous. Andy Torres also makes it look pretty good, but not as good as Carrie!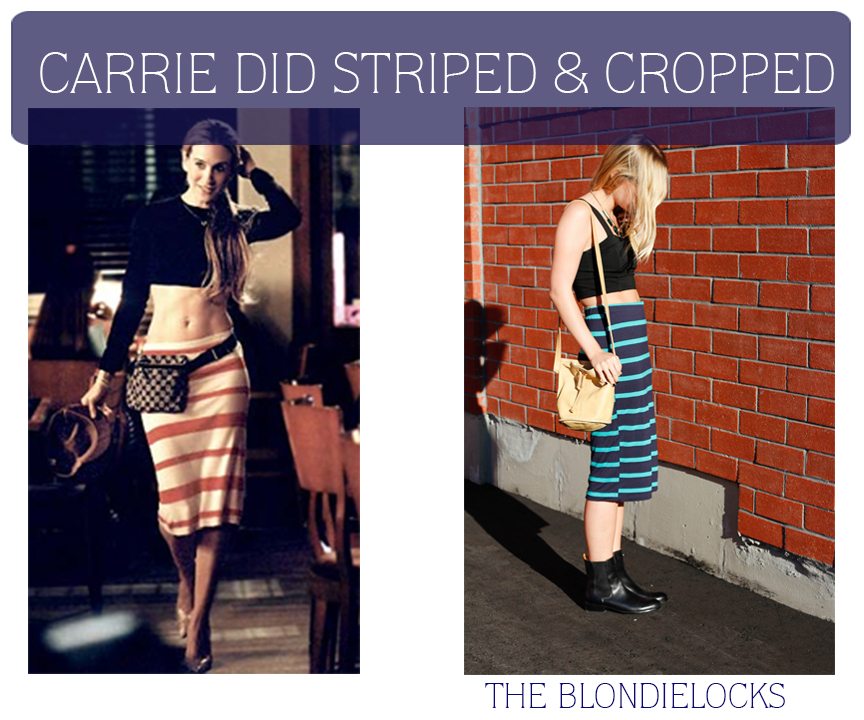 Carrie wore a striped midi and black crop top first: Even I have taken a hint from Carrie Bradshaw. I realized after watching this episode that I had just a few weeks before worn something extremely similar to her outfit (minus the abs.)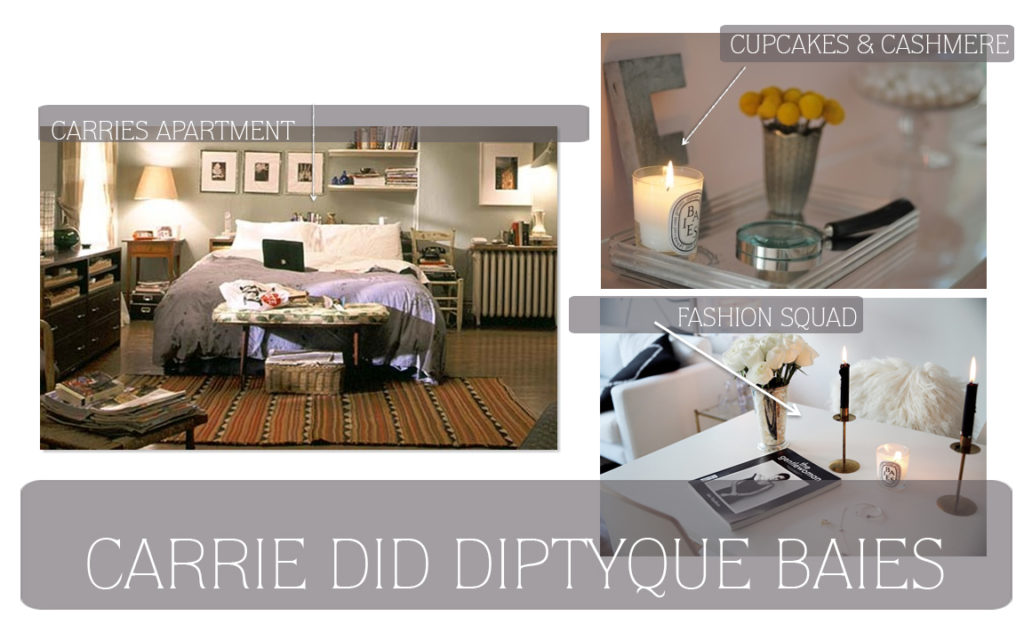 Carrie did trendy candles first: Every blogger that I read has the Diptyque Baies candle. But guess what…Carrie had it before them! In an episode of sex and the city you see very clearly Carrie lighting the candle while waiting for Aiden to come over.