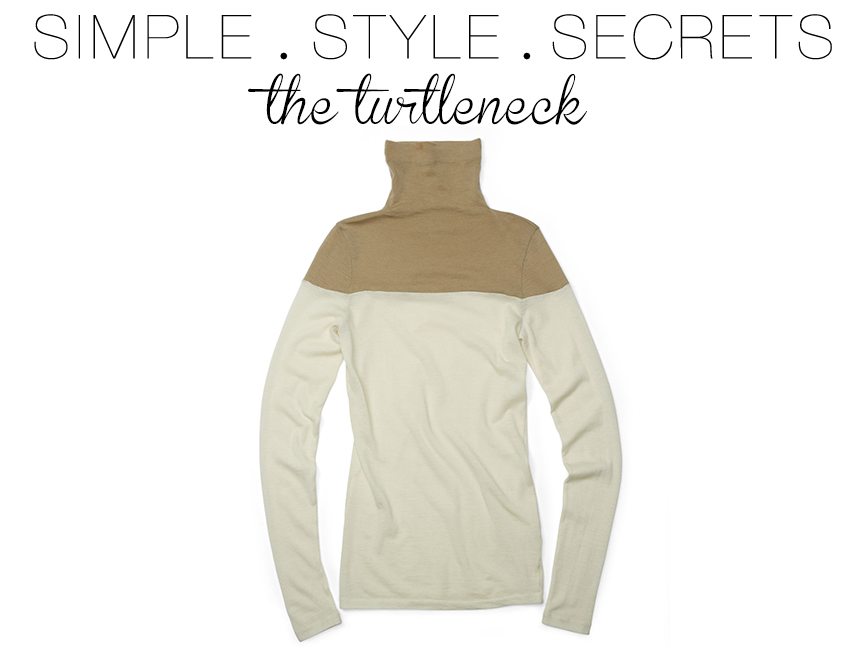 When it comes to getting dressed everyday there are often those items in my closet that I gravitate toward more frequently than others. It is the 80/20 rule of a closet (wearing 20% of what I own 80% of the time). For me I almost always grab a basic (think white t-shirt and denim button downs) as it's what I feel most comfortable in the majority of the time. However for many of the untouched items hanging in my closet my basics can be the perfect addition, helping me choose unused items more frequently. From the basic turtleneck I am talking about today to classic boyfriend jeans, I am taking you on a 3 part series of basic items that most everyone has in their closet but may not know how to mix up to create multiple looks. I am starting with a basic turtleneck because it is a garment that I have reached for countless times this season to add a little something to my look. The turtleneck, in many cases can be considered frumpy and conservative but I think when updated and styled in the right way the turtleneck is a modern and classic staple that everyone should have in their wardrobe.


Look #1: The turtle neck underneath a leather t-shirt (also here): The leather shift t-shirt has been extremely popular this year, and for good reason. It's edgy but classic style is perfect for everything from the office to dinner. Adding a turtleneck as an extra layer not only elevates your cool girl status but it will keep you warm during the colder months! Add a statement necklace, a fun printed skirt and booties and this turtleneck look is anything but boring!
Shop the Look:

Look #2: A turtle neck underneath a shift dress: Making a bold and bright statement is something that should be on everyone's list during the dreary winter months. Adding a striped turtleneck underneath a printed shift dress (even one that you have from summer) will immediately update the dress and make it winter appropriate.
Shop the Look: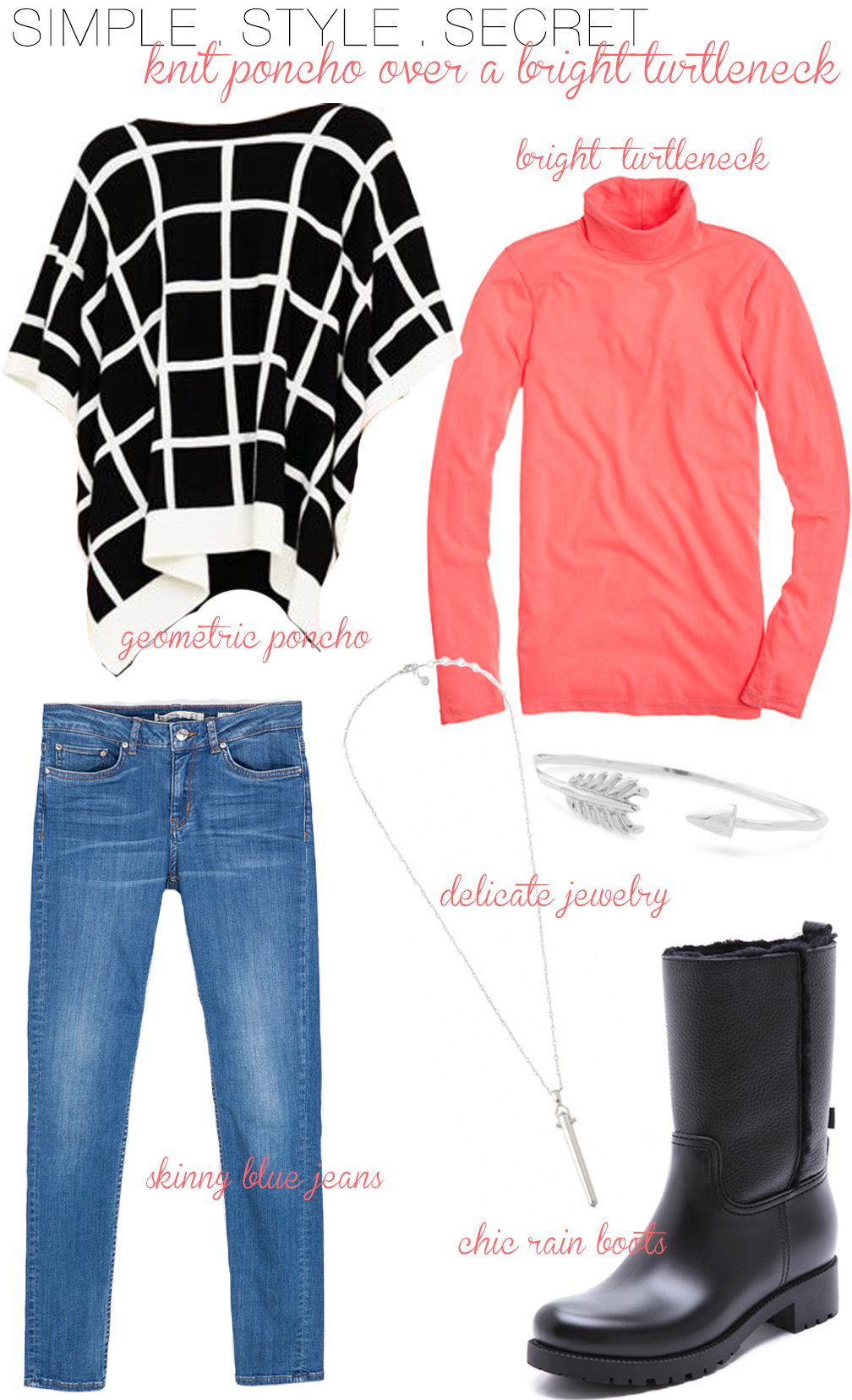 Look #3 bright turtleneck underneath a printed poncho: For a casual weekend look try adding a bright turtleneck underneath a cozy poncho. The pop of colour really brightens up the entire look while the poncho, skinny jeans and boots are all a great option for running around on the weekend.
Shop the Look: